May 2019 Monthly Favourites
Derek and I are off to B.C for the next 3 weeks, and I couldn't be more excited. We're in need of some much-needed relaxation and just recharge after a busy few months. As you know, for the past few months, I've really been trying to shake things up around here, after 9 years of blogging, it was time for a change. I decided my monthly favourites were going to include more lifestyle faves, in addition to beauty, skincare and fragrances. You guys seem to be really enjoying this addition and I'm excited to share more items I've been loving with you in the up-coming months. For today, we're talking all the items I've been using non-stop for the month of May.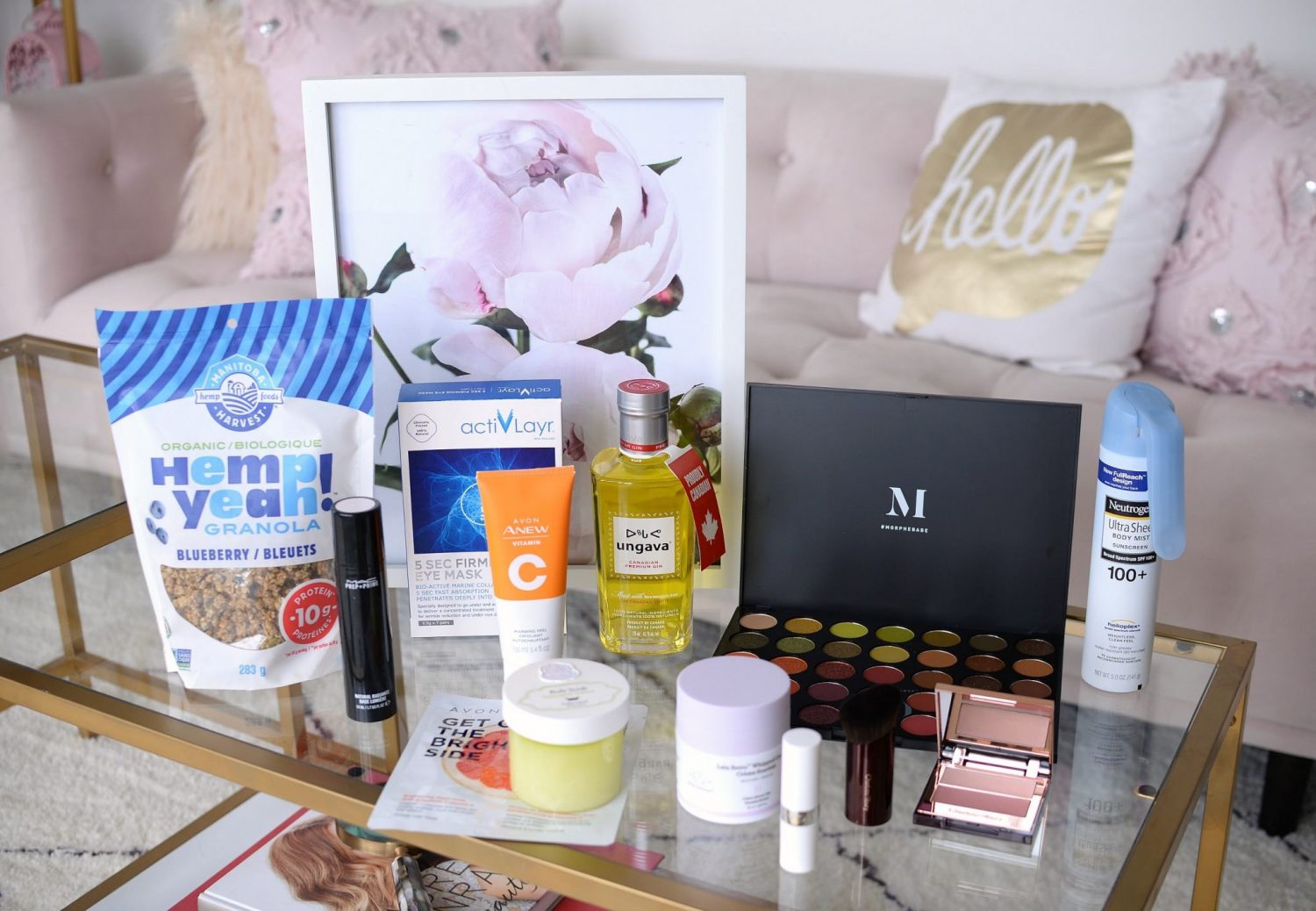 Nothing gets me more excited than adding a new piece of artwork to my home. If you follow me on Instagram, you probably catch my weekly Homesense run. I just love adding in inexpensive décor pieces to my home each season. My friends at Opposite Wall sent over this gorgeous peony print and I couldn't believe how life-like it felt once I framed it. The two pretty peonies are done in the softest pink, so even if you're not a huge pink lover, I think this would look stunning in any room of your home. Its soft floral print is perfect for spring and summer, as it brings in a touch of the outside inside. It retails for $24.95 for 12×16.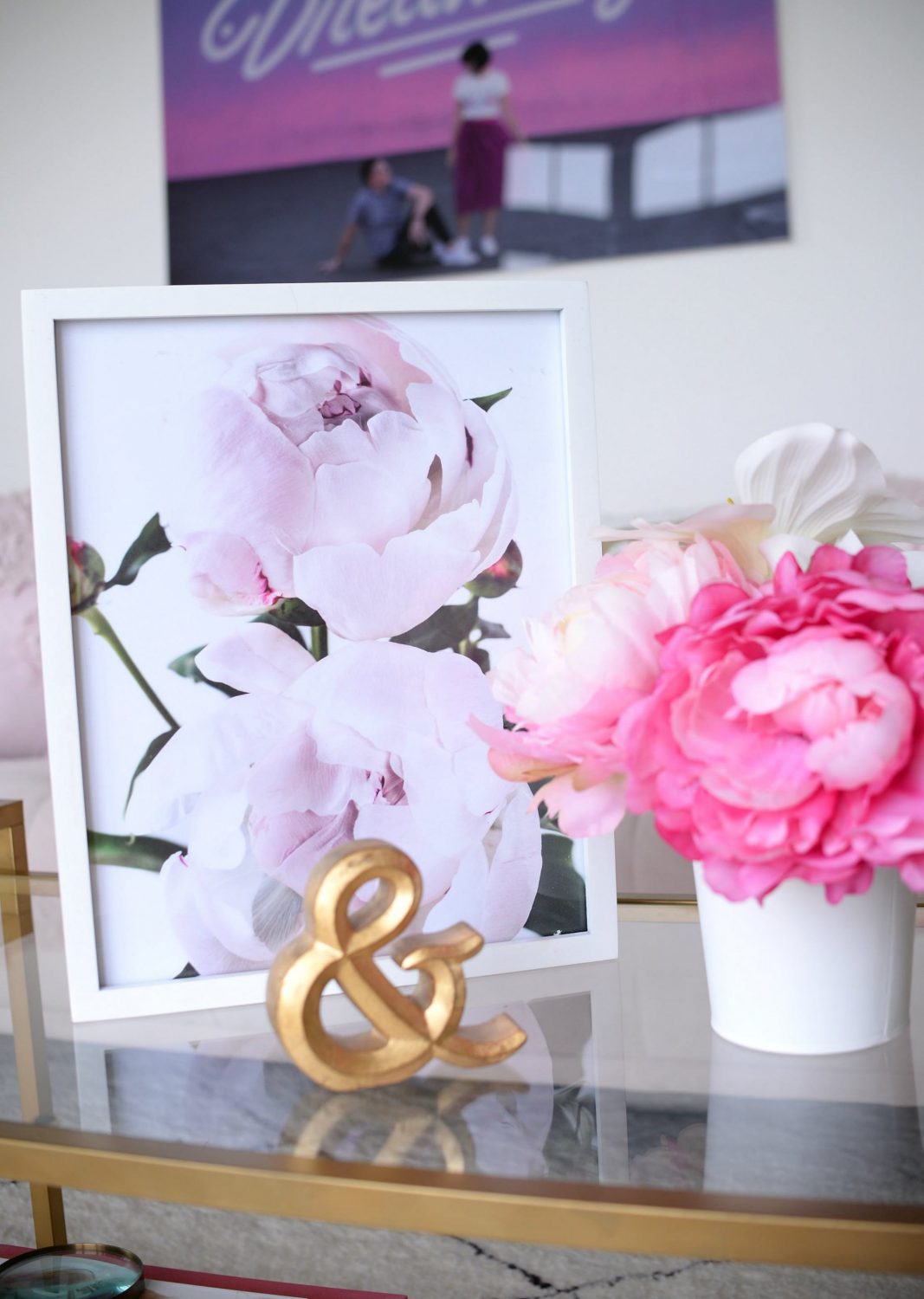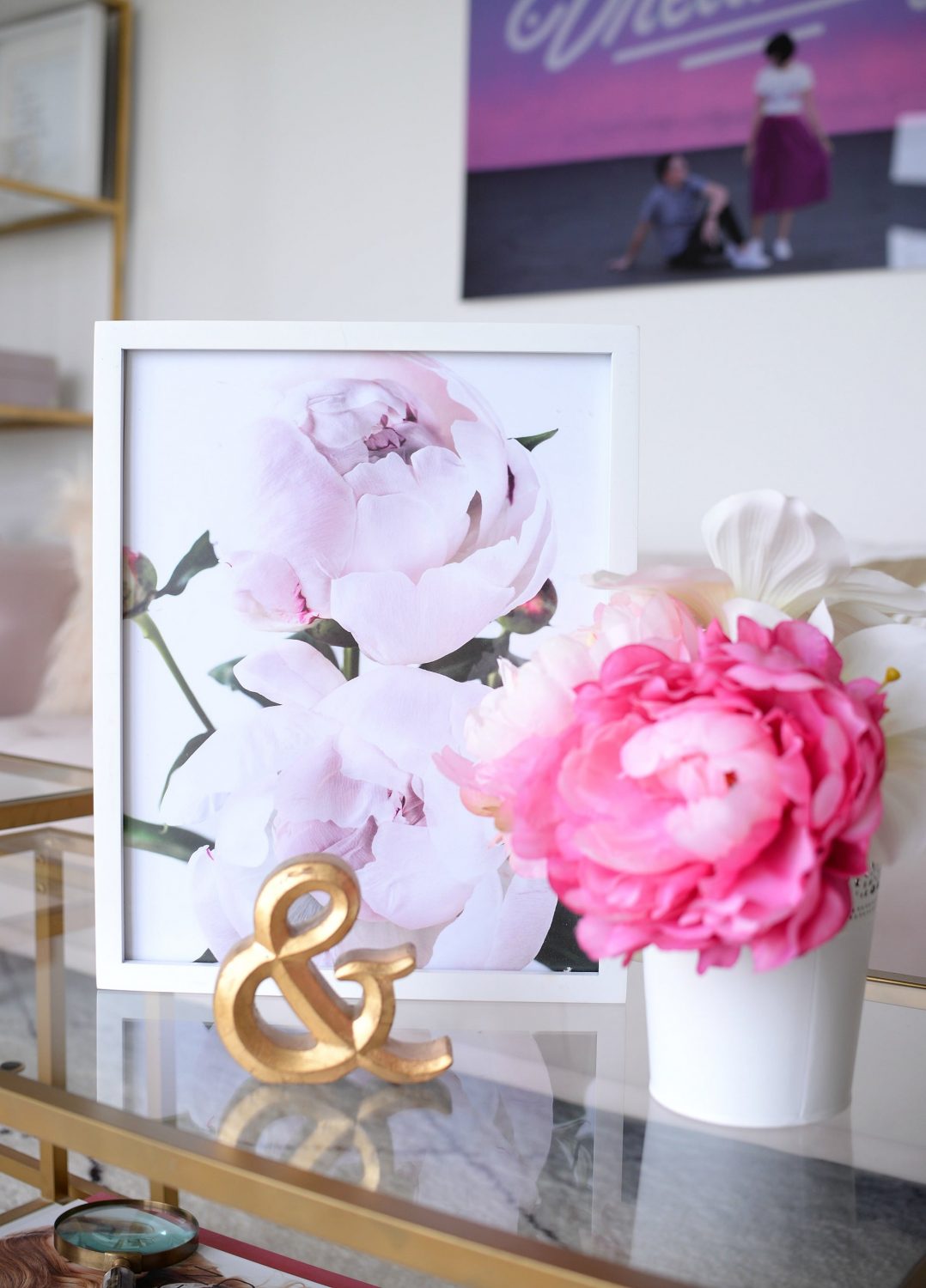 Derek and I made a quick trip to the States, to pick up our monthly "fake" meat haul, and you know I couldn't cross the border without heading into Ulta. I ended up finding this heavenly pink Morphe 35M Boss Mood Artistry Palette and couldn't leave without it. It features an array of gorgeous matte and metallic hues in both greens, neutrals, pinks, purples and blues. If you love bold, bright colours and looking for all shades of the rainbow in a single palette, you're going to love this. Its holographic, almost duo-chrome finish will allow you to create extremely fun evening effects, while the more neutral matte shades are perfect for daytime. Ringing in at less than a $1 a pan, the formula is surprisingly easy to work with. Rich and creamy, little fall out, blend and buff into the skin seamlessly, it's an excellent affordable palette. It retails for $30.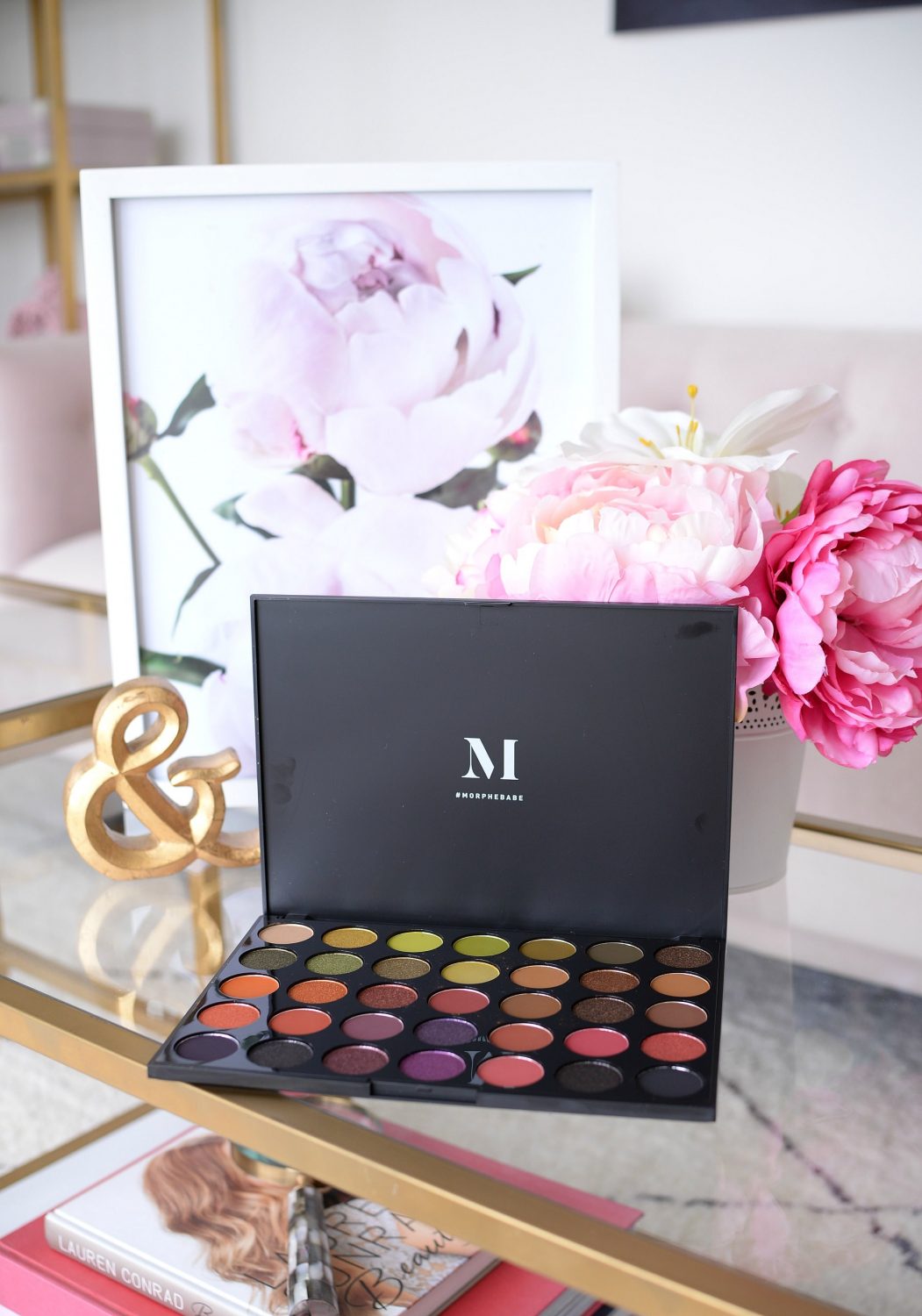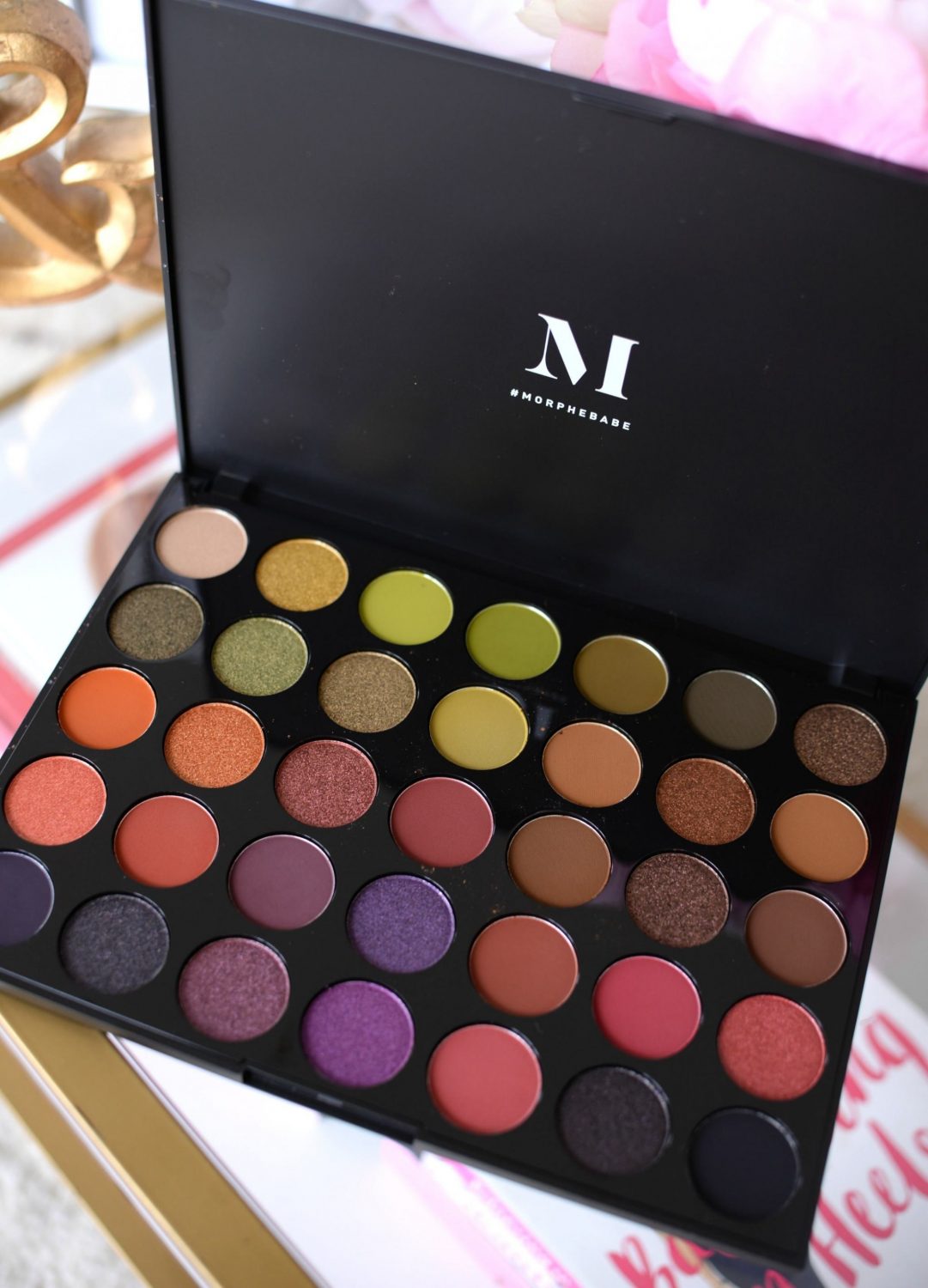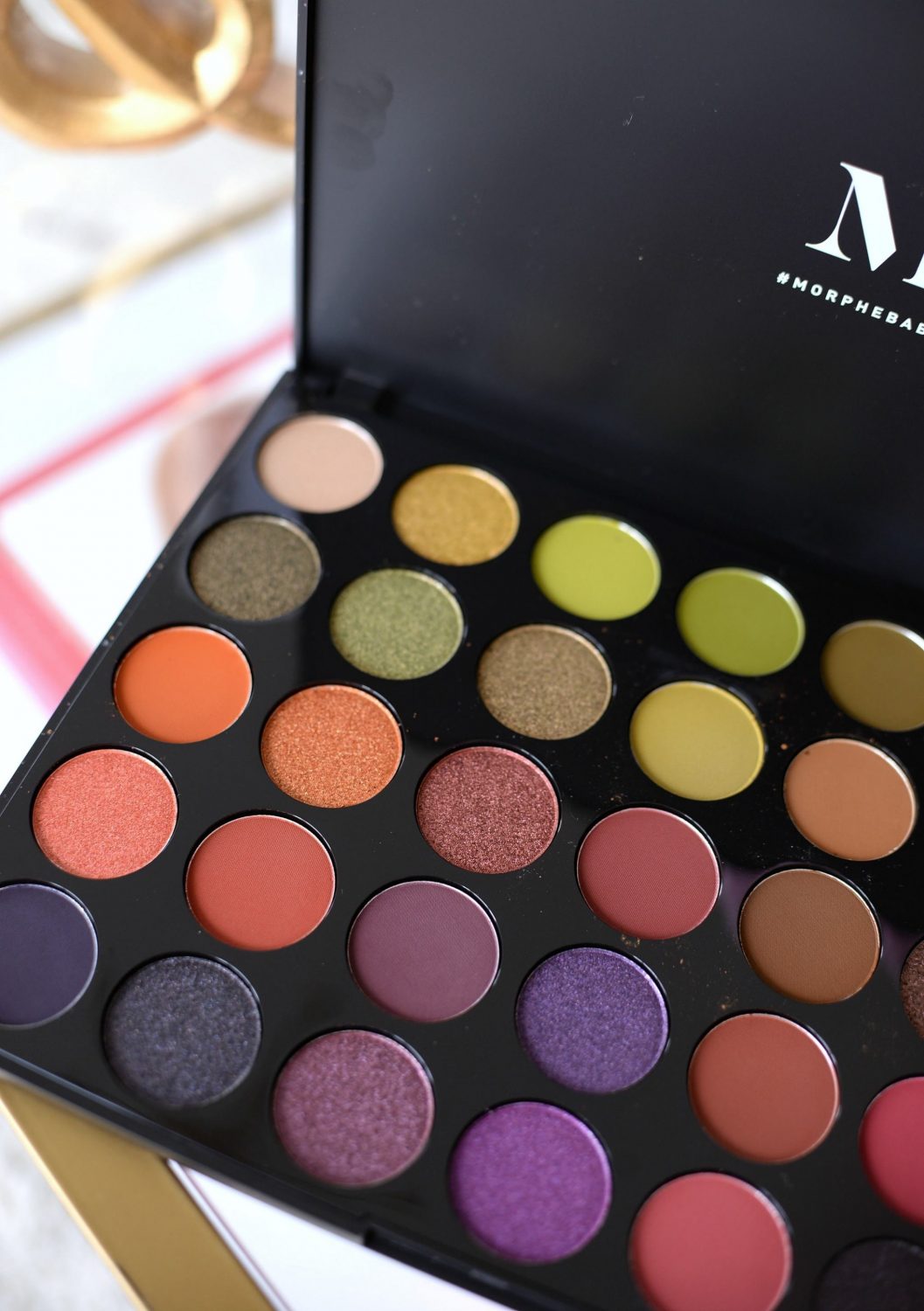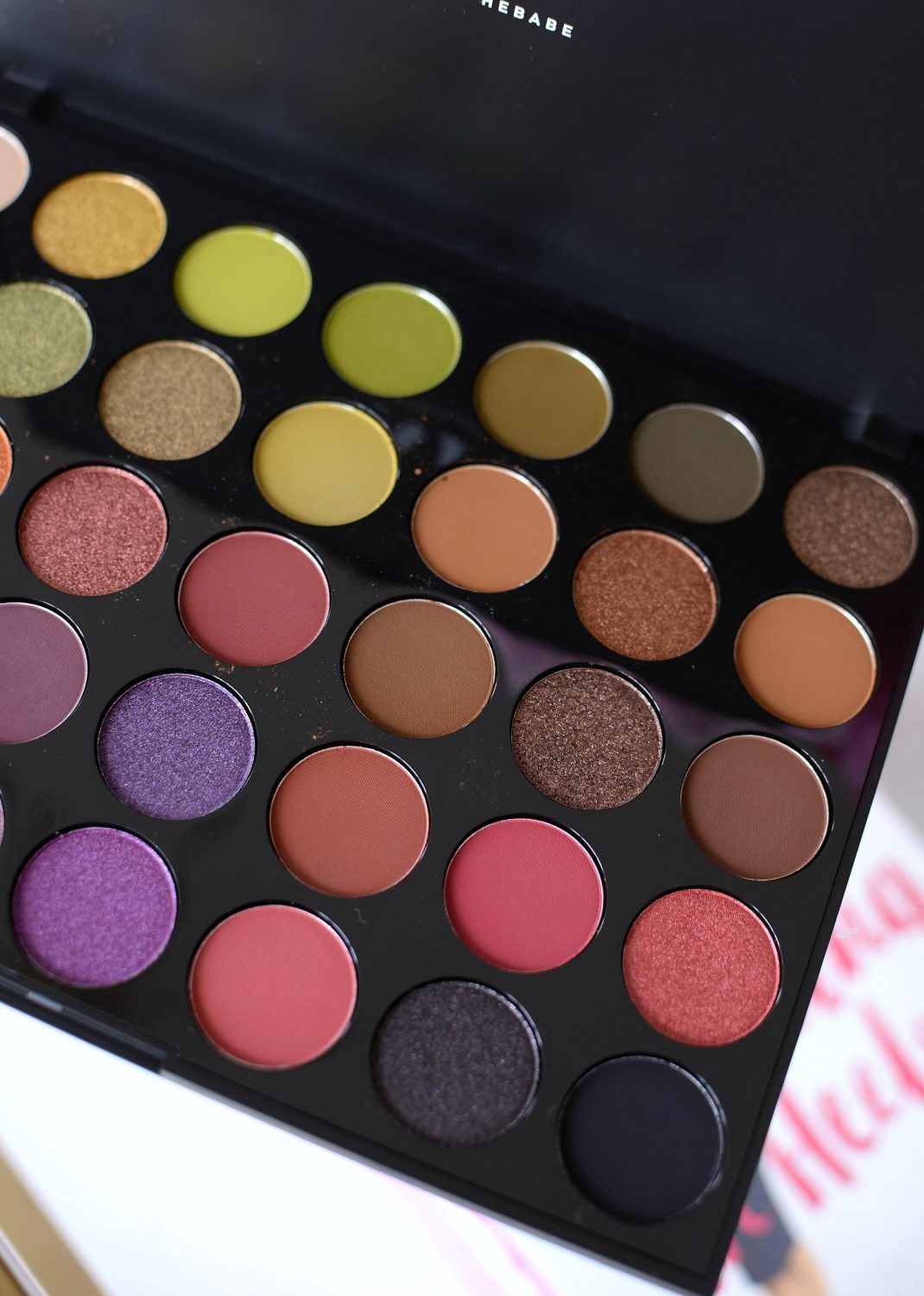 Speaking of makeup, the Charlotte Tilbury Pretty Youth Glow Filters Cheek Hug Brush is one of those products I've had sitting in my collection for months. I guess I was a little intimidated by the cream formula, but as soon as I learned how to apply it, I was obsessed. It instantly adds a natural pop of colour to the checks and a luminous glow to the temples, without looking too over the top. Both shades compliment each other beautifully, creating a smooth and almost blurred effect on the skin. The shade Seduce Blush is the perfect every day neutral, with almost a muted coral tint, while the highlight is a stunning soft champagne with a touch of pink. There is a slight hint of shimmer, but once applied on the cheeks, its very diffused and satiny. It also comes alongside the Cheek Hug Brush that features an ergonomically design to help provide a flawless application. It retails for $75.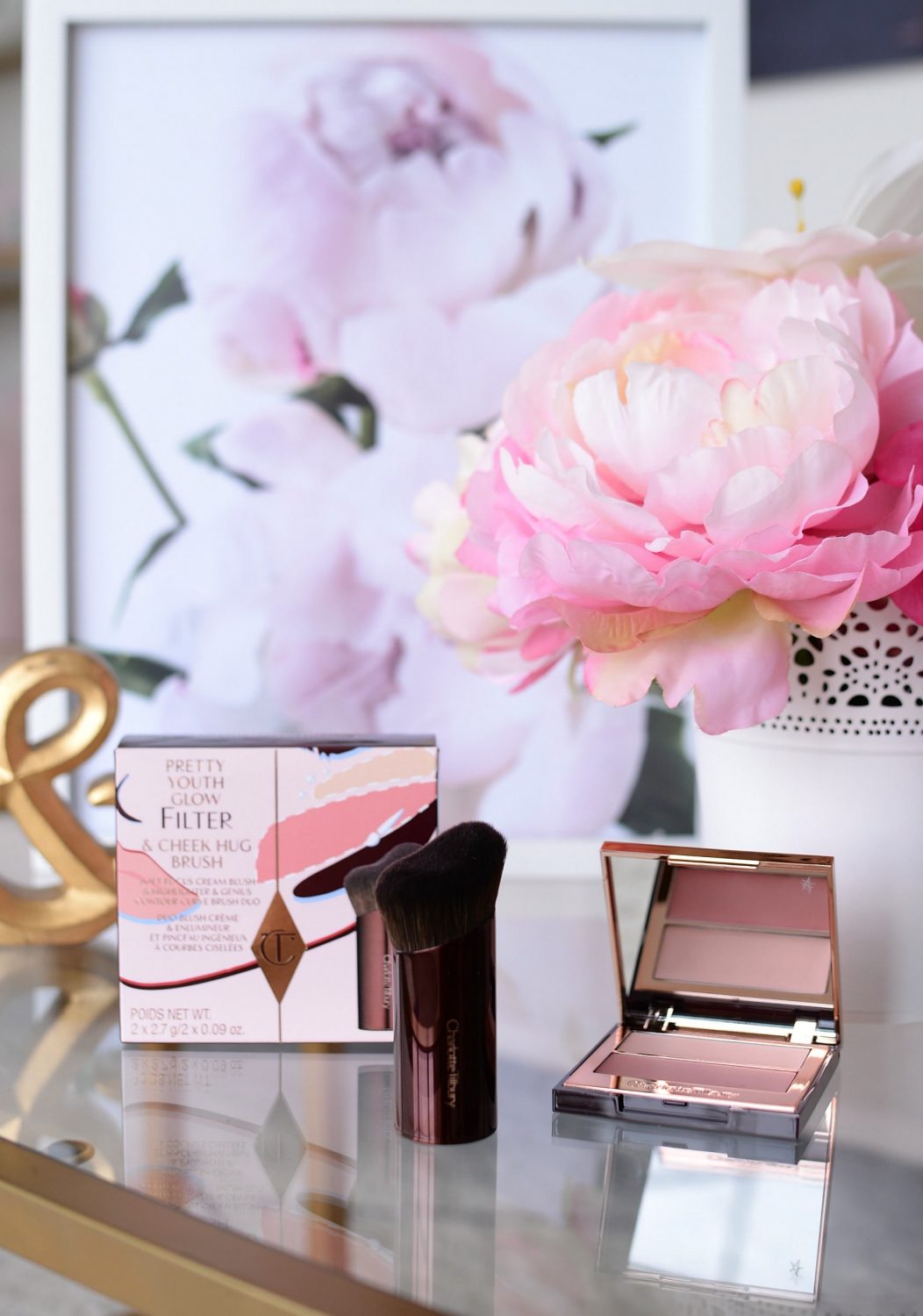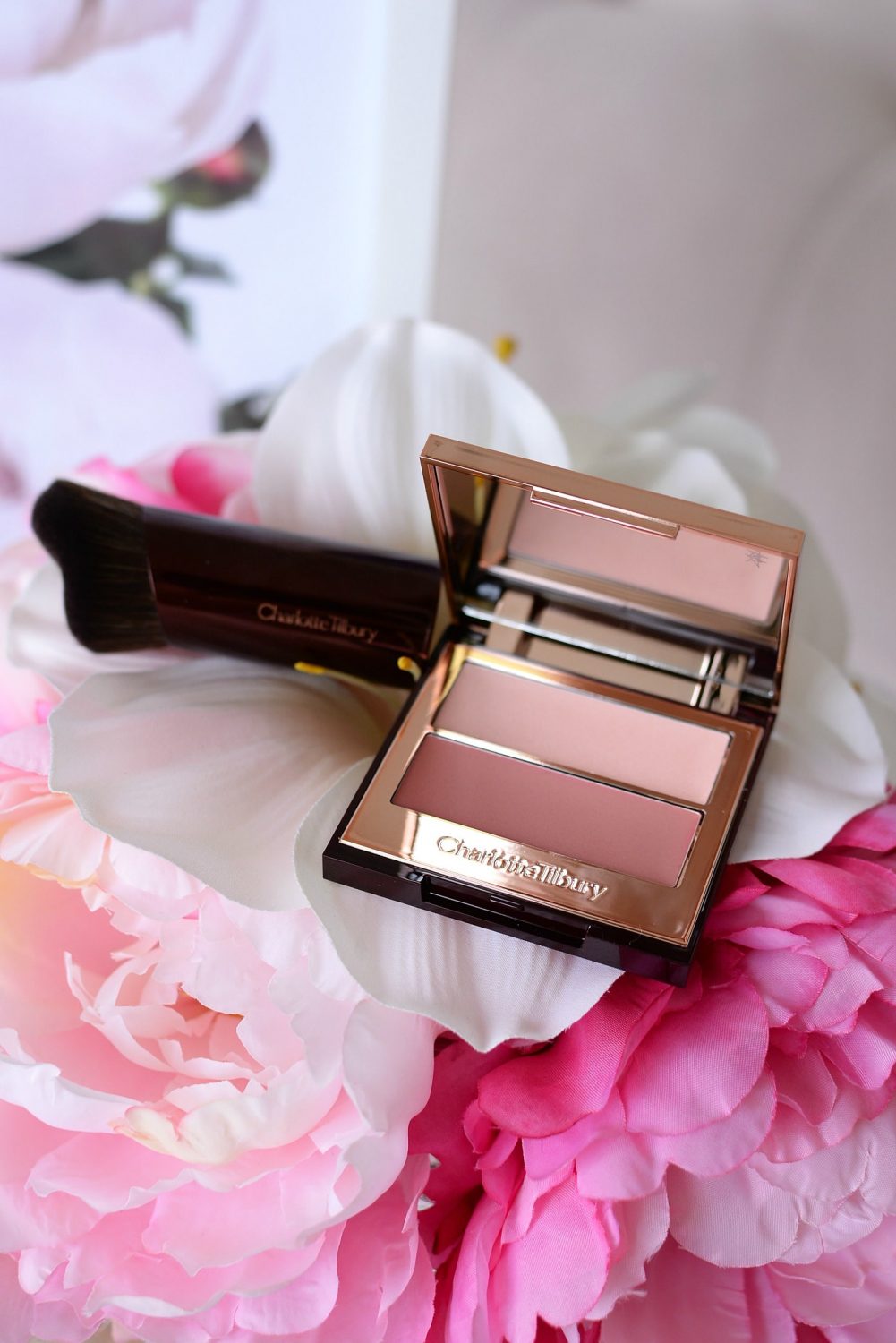 I heard J. Lo's makeup artist raving about the Neutrogena Ultra Sheer Body Mist, and being a sunscreen junkie, I had to pick it up. I originally only thought it was released into the US, which is why I picked it up while I was in the States, but I have come to learn, it's also available in Canada. This is perfect, because after only a few short weeks of testing it, it's quickly become my fave. It really does give you that J. Lo glow, without being greasy. It's easy to use, as it's a spray format, and it absorbs into the skin instantly. Plus, it's just good for your skin, as it protects it from the sun. A healthy and radiant glow that manages to keep your skin hydrated all day long. It retails for $13.99.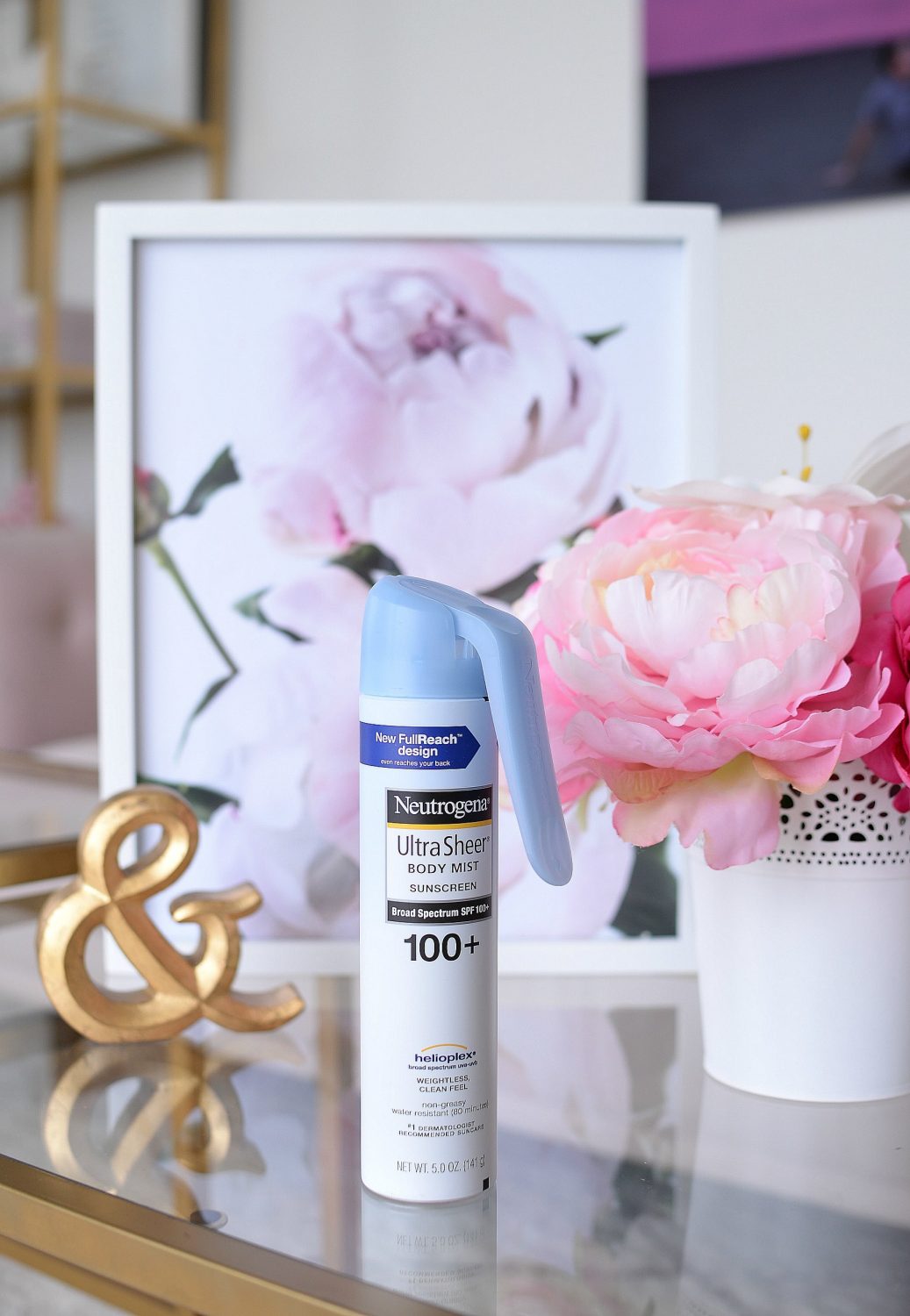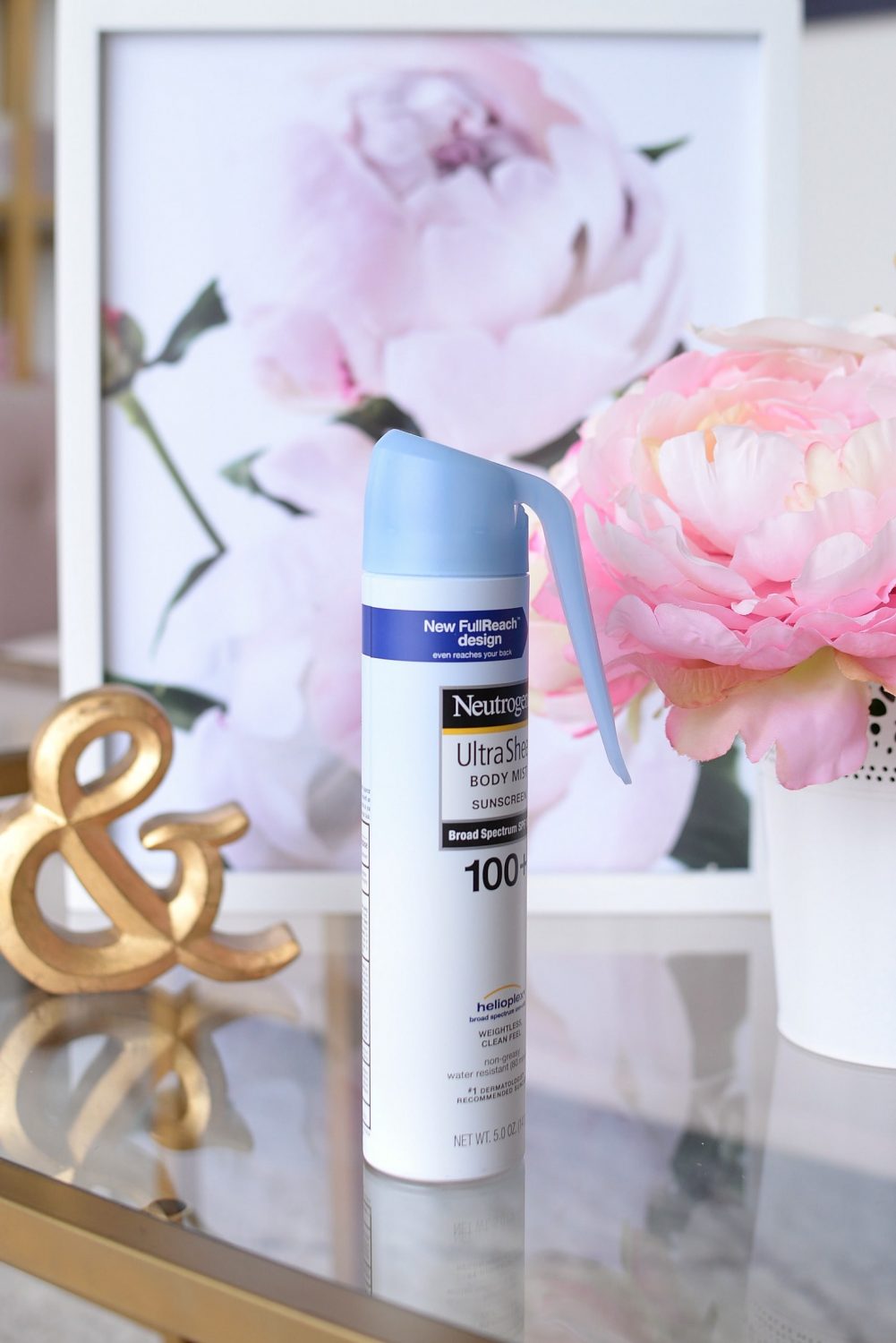 Keeping with healthy, glowing skin theme, Avon has released a new collection that's all about glow-y skin. The brand-new Vitamin C Collection features 3 new products all designed and created to help restore your skin's natural radiance. Anew Vitamin C Warming Peel is applied on cleansed skin, left on for 10 minutes before rinsing off, and it instantly helps to revitalize dull, tired skin. Its unique dual exfoliation process gently buffs skin with a slight warming sensation that opens the pores and removes impurities. You can then follow up with Brightening Sheet Mask that's formulated with grapefruit and vitamin C to not only brighten the skin, but keep it moisturized all day long. Finally, we can't forget about our lips, so apply a thick layer of the Anew Vitamin C Antioxidant Lip Treatment. This will help plump, nourish and protect the lips, for kissably softer, smoother and more youthful looking lips. The range retails from $4.99 to $28.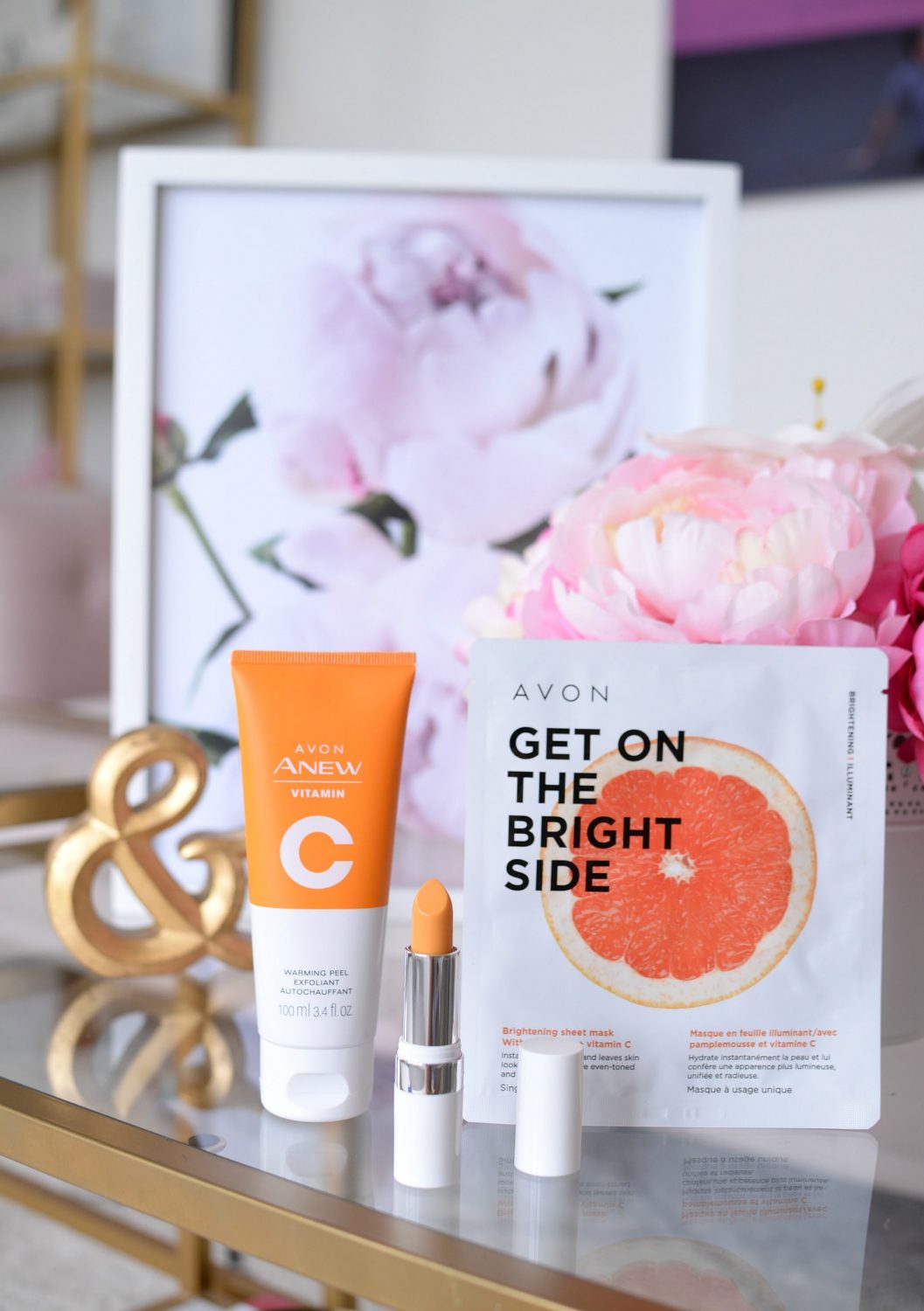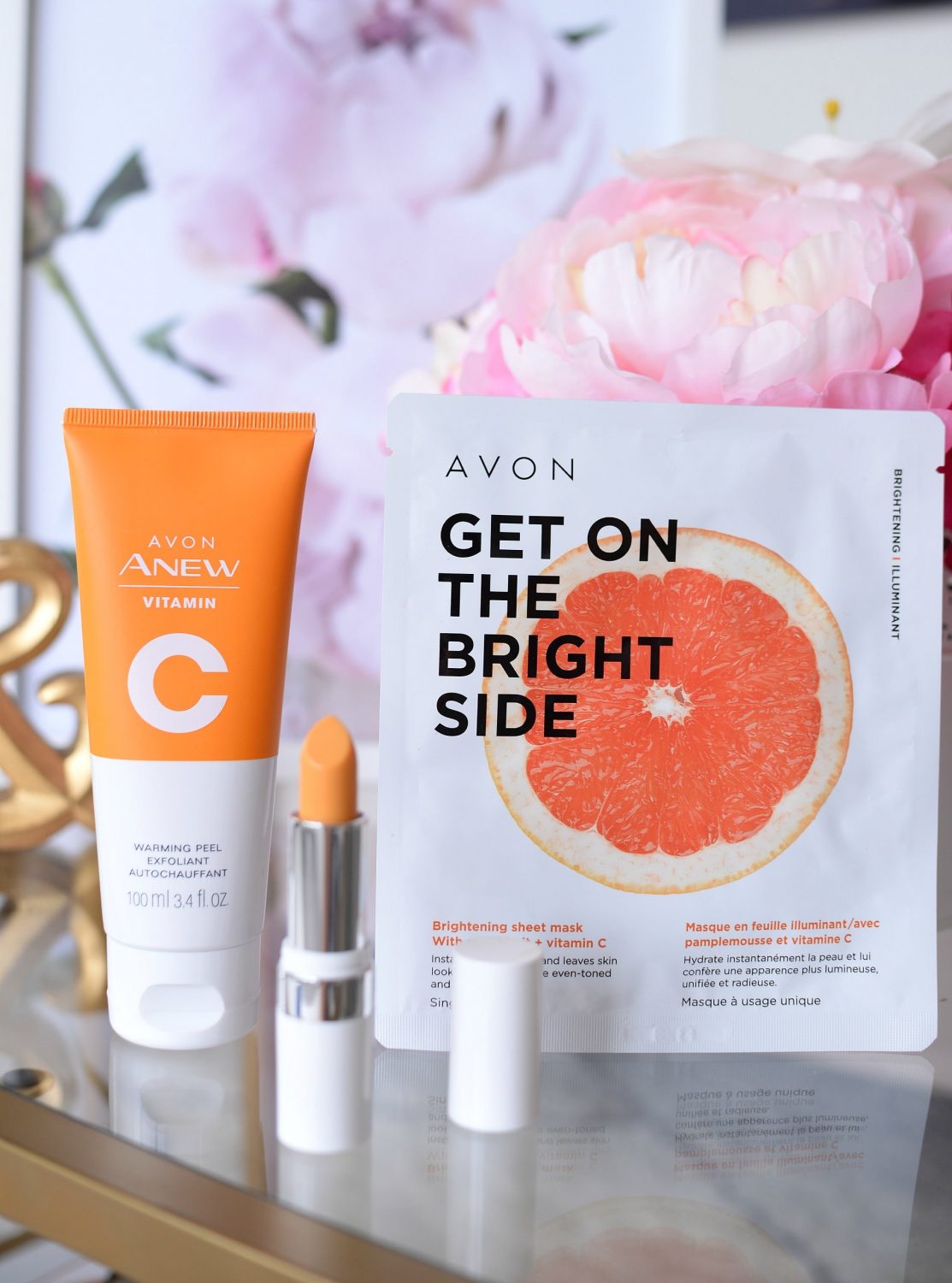 I find my undereye area is the first spot that shows aging and tiredness. Although I do get Botox to help with crows' feet, it doesn't really help those pesky dark circles and puffiness. I was recently introduced to Activlayr, a brand that's 100% natural and has an innovated eye mask that's only left on for 5 seconds. We all live busy lives, and sometimes we don't have 30 minutes to indulge in a facial treatment. The brand's 5 Sec Firming Eye Mask features a bio-active marine collagen layer that penetrates deeper into the dermis in only 5 seconds. It's specially designed for those sensitive eye areas and in as little as an hour, it will help to reduce under-eye darkness. Although I didn't see an improvement in wrinkles (I truly believe you need injectables for that), in only a short week, my skin is looking plumper and healthier. It retails for $89.99.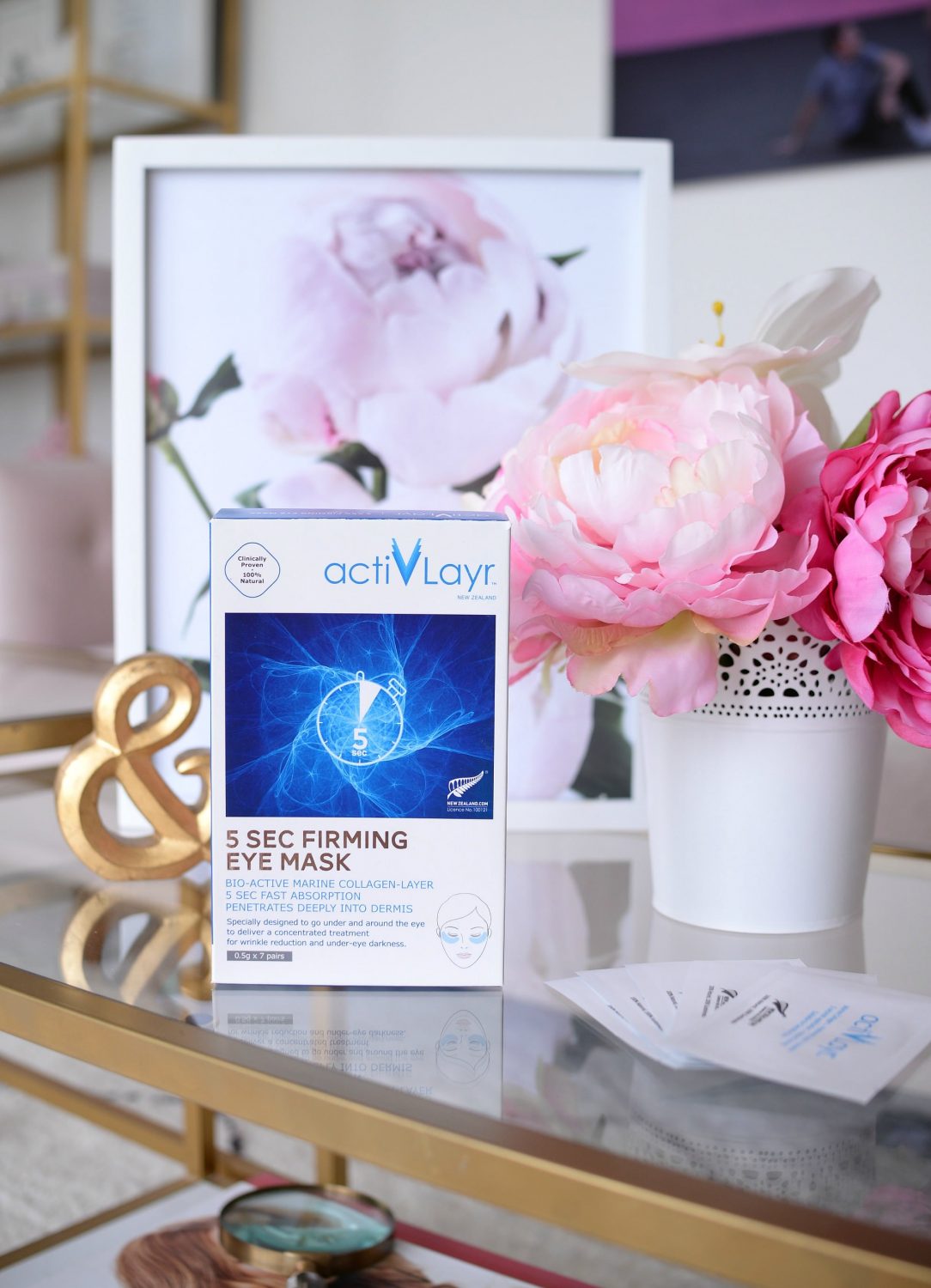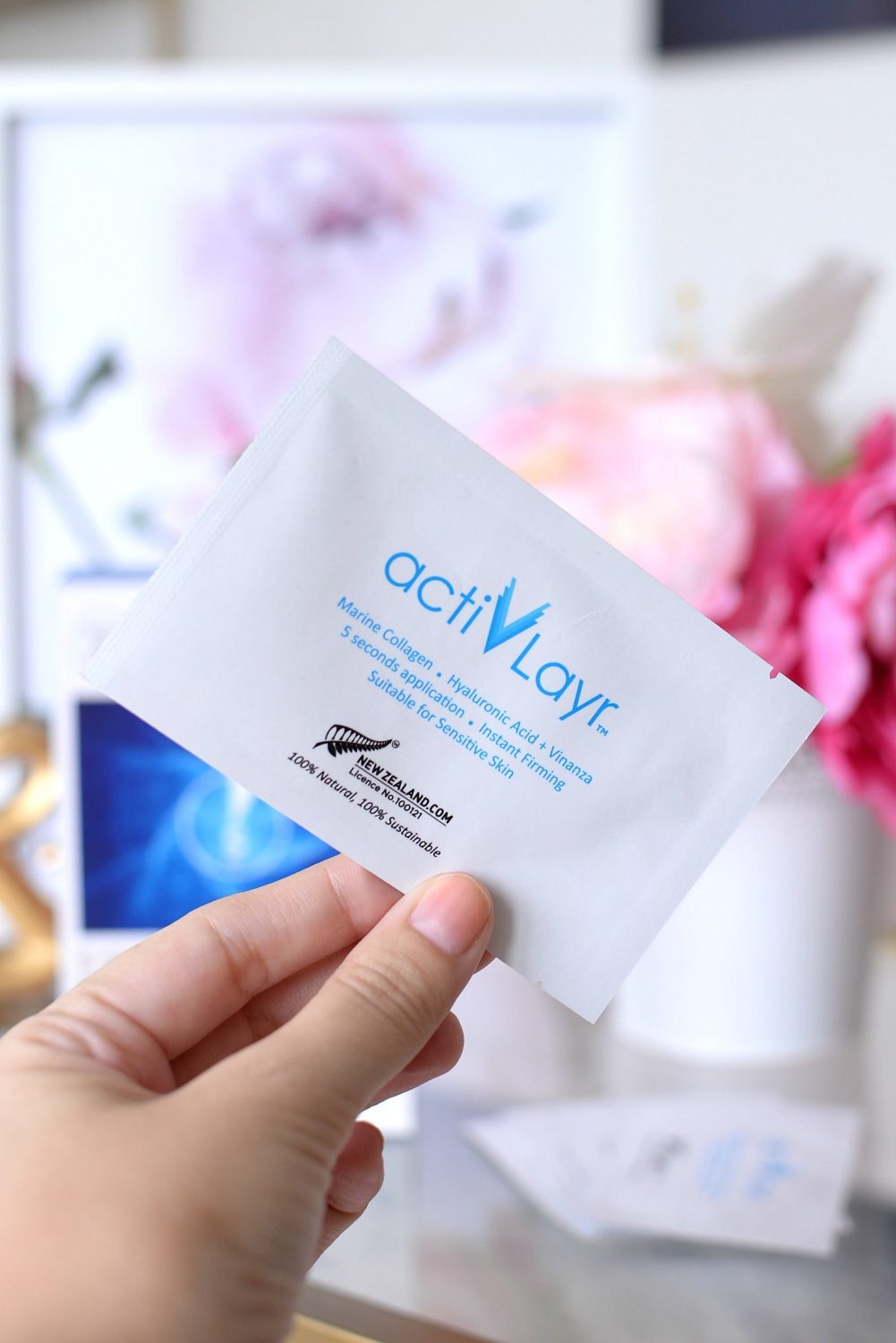 It's no secret that I suffer from extremely dry skin. I'm always looking for moisturizers that are not only lightweight, so they don't cause breakouts, but are also intensely nourishing. Drunk Elephant Lala Retro Whipped Cream is an Allure Winner, and with good reasons. It features an airy blend of six rare African oils, along with antioxidants and reparative ingredients to not only deeply hydrate, but to lock in moisture for all day comfort. Although it has an incredibly rich, almost whipped texture, it absorbs into the skin immediately, without irritating or clogging pores. Its green tea formula not only helps to calm redness, but its Plantain extract ingredients also help to slightly brighten the skin. I'm not kidding when I say I'm addicted to this moisturizer. It just manages to leave my skin happy, radiant and glowing. It retails for $75.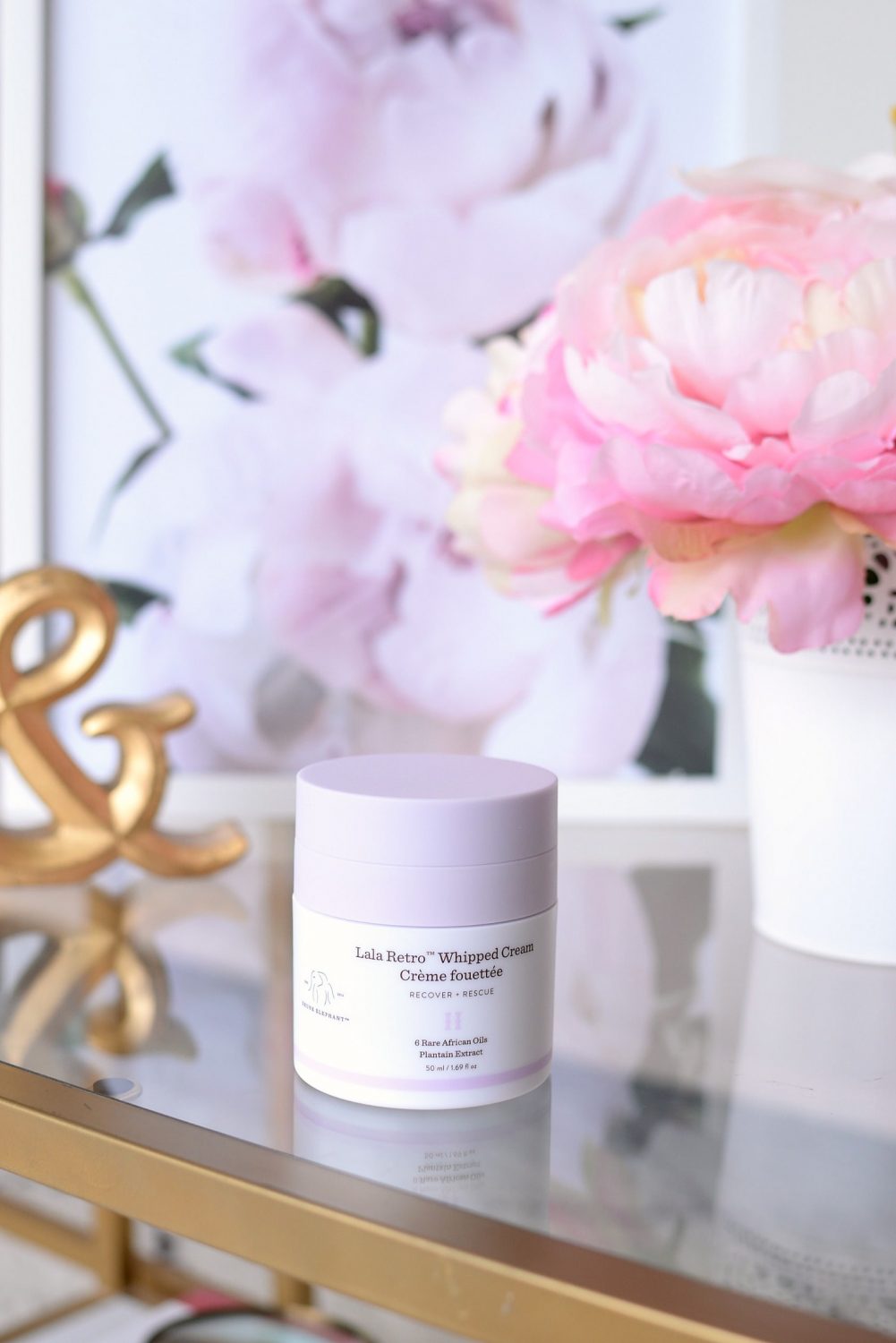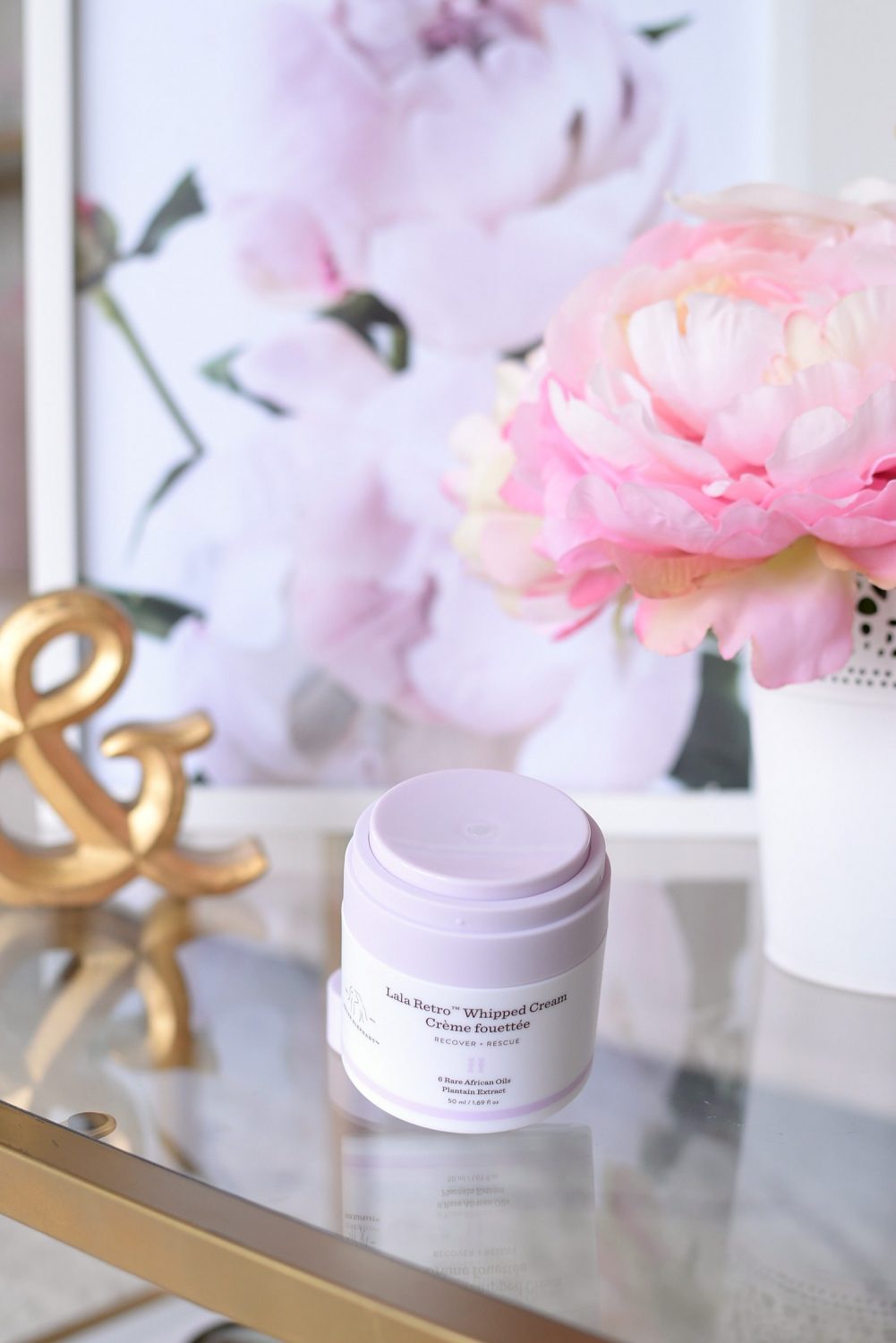 I've went back to my tried and true Mac Prep + Prime Natural Radiance Base in Radiant Pink. Not only does it do an amazing job at prepping my skin for foundation, its skin-loving ingredients such as vitamin C and E help protect my skin, while caffeine helps to calm redness. It also features illuminating powders that reflect the light, leaving my skin radiant and dewy. Its lightweight, silky, almost gel-like texture glides onto the skin like butter, instantly hydrated without feeling greasy and creates a smooth, vail-like texture. It instantly blurs imperfections, creating a smooth and flawless surface for my makeup to adhere to. It helps control oil, which in returns prolongs the wear time of my makeup. My foundation no longer breaks down mid-day, and my skin is left looking youthful and glow-y. It retails for $49.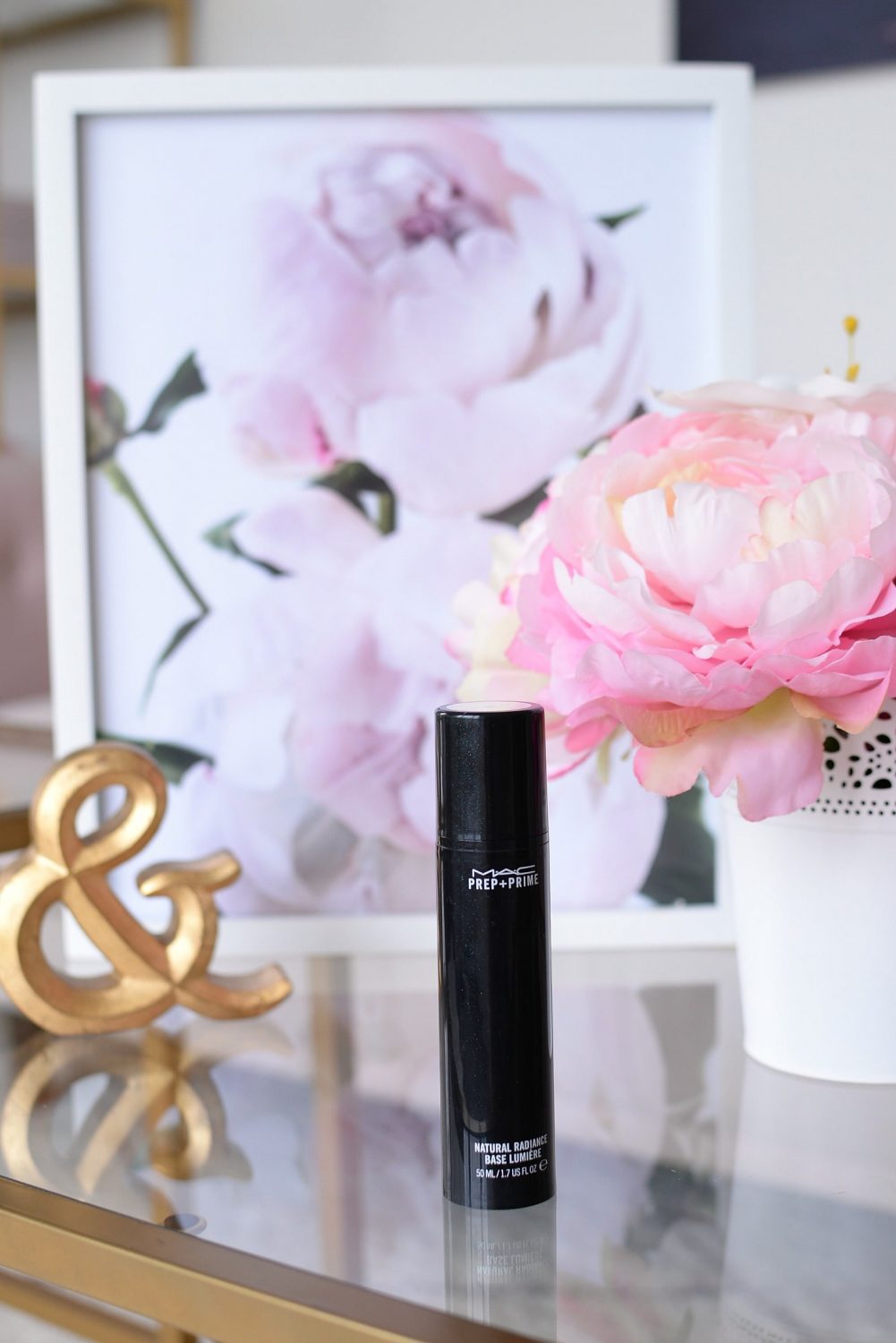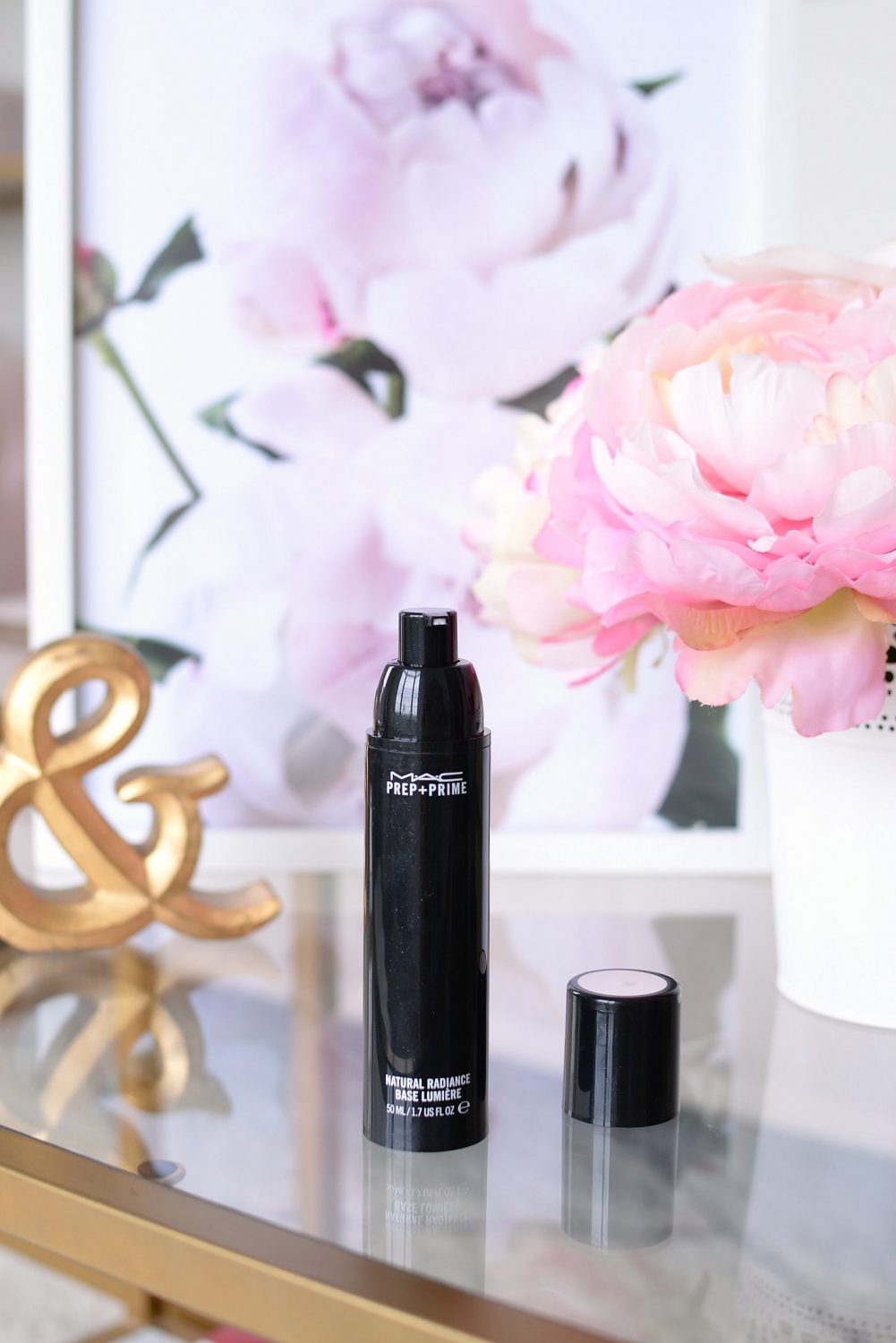 Since spring is all about fresh and citrusy scents, I've been reaching for Laline Body Scrub in Lemongrass Verbena when my skin is looking ruff and dull. It features a rich blend of natural minerals, avocados and grapeseed oils to not only help deeply cleanse the skin, but keep it soft, smooth and supple all day. You only need a small handful of the scrub to cover the entire body, thanks to its abrasive, yet gentle micro exfoliating beads. I continue to scrub until I'm satisfied with the results and then I rinse thoroughly. It does an excellent job at keeping my skin hydrated throughout the day and clears up any dry patches on my elbows and knees. Its fresh and energizing fragrance will instantly wake you up in the morning and leave you ready for the day. It retails for $20.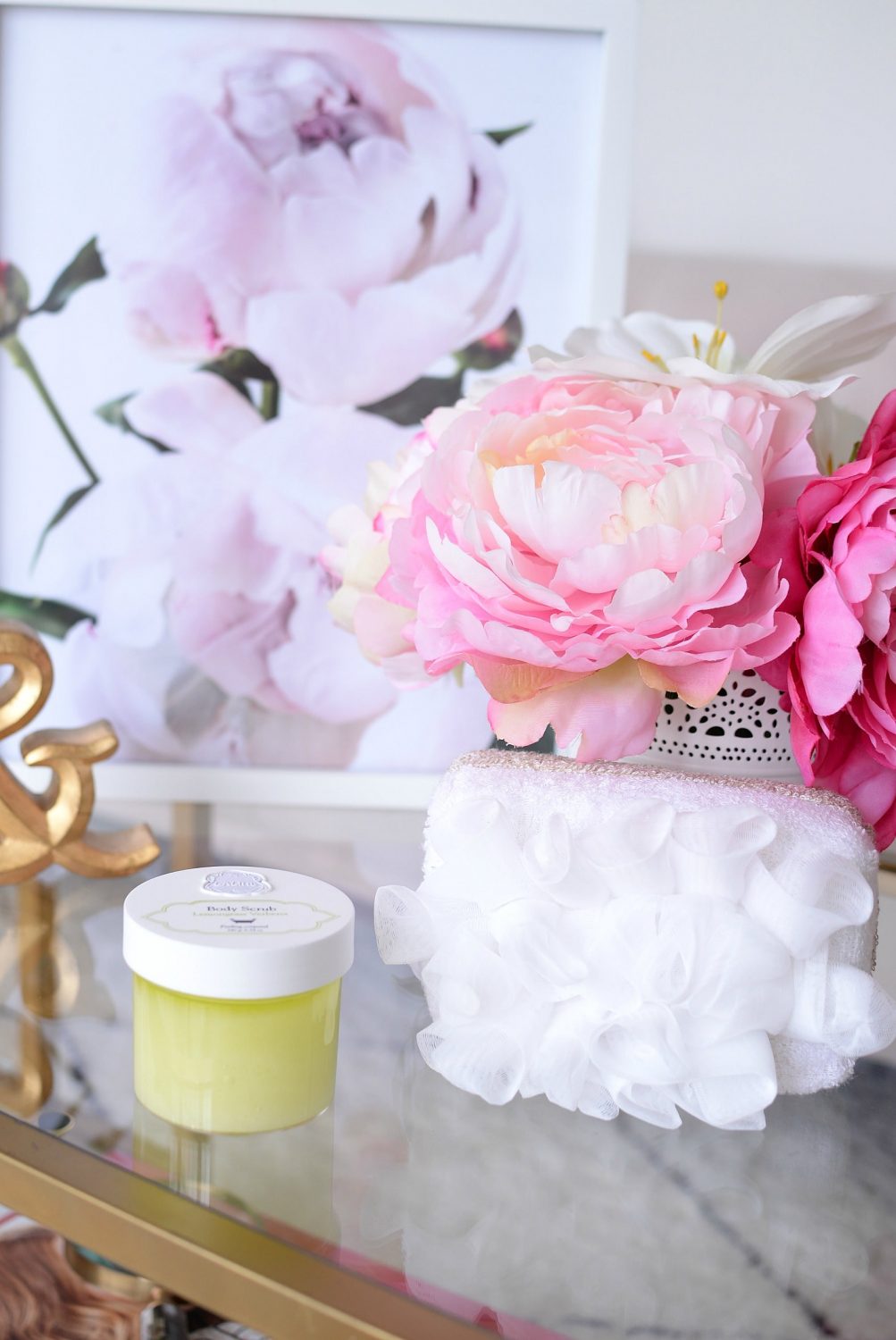 Derek and I have been vegetarians for over 3 years now, and besides trying to get enough B12, we also sometimes lack protein. On top of not eating meat, we also live the 16:8 lifestyle, meaning we only eat 8 hours of the day and fast for 16. We've been sprinkling Manitoba Harvest Hemp Hearts onto our yogurts, salads, even our cereal ever since we made the change, to get that added boost of daily protein. I've always been a snacker, especially late at night, so I was excited when I was introduced to the brand's Hemp Yeah! Granola. Of course, you can add these to any of your favourite dishes, but I've been enjoying them just on their own. It's a delicious healthy snack, that just so happens to provide me with 10g of protein per serving. It retails for $6.99.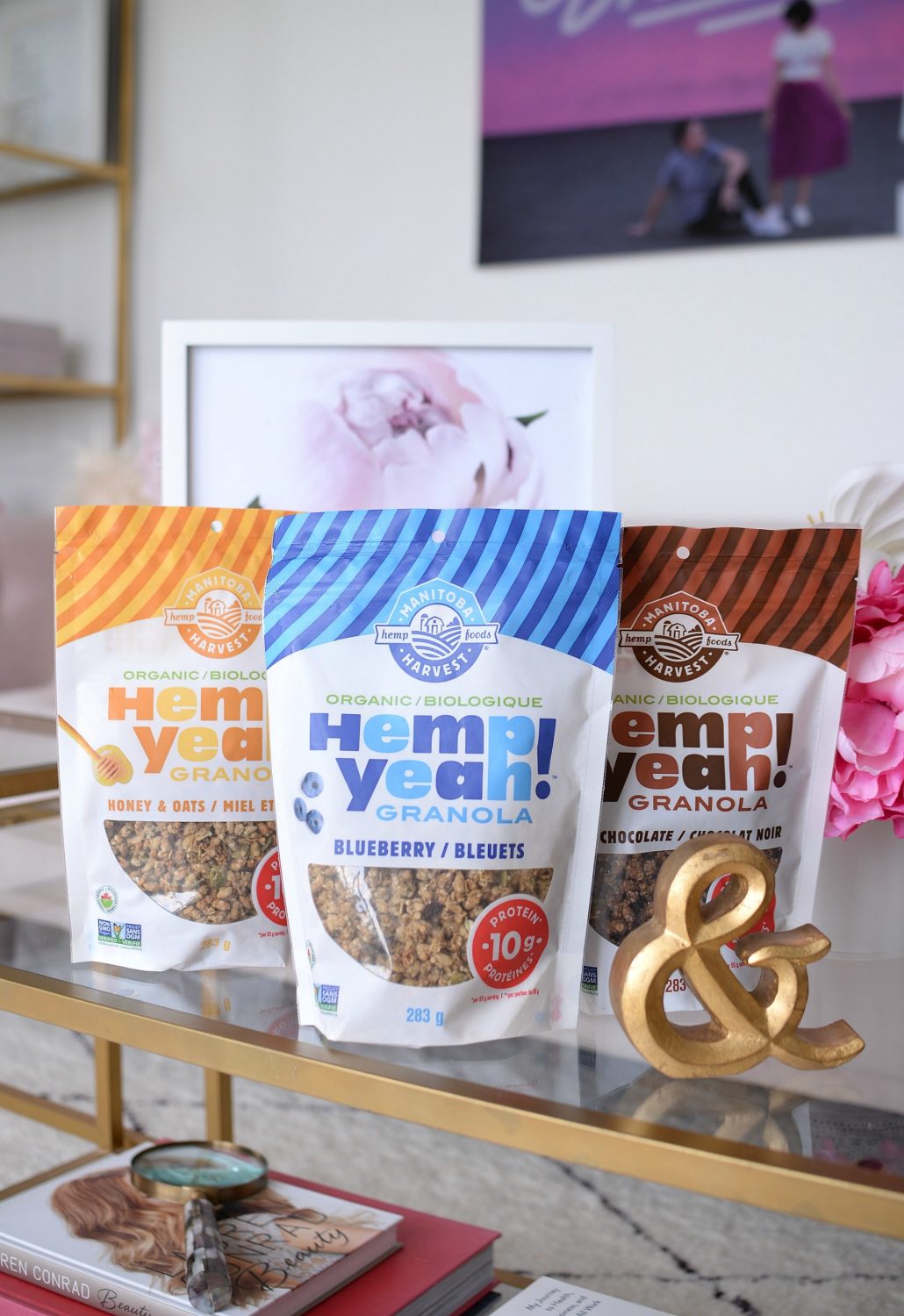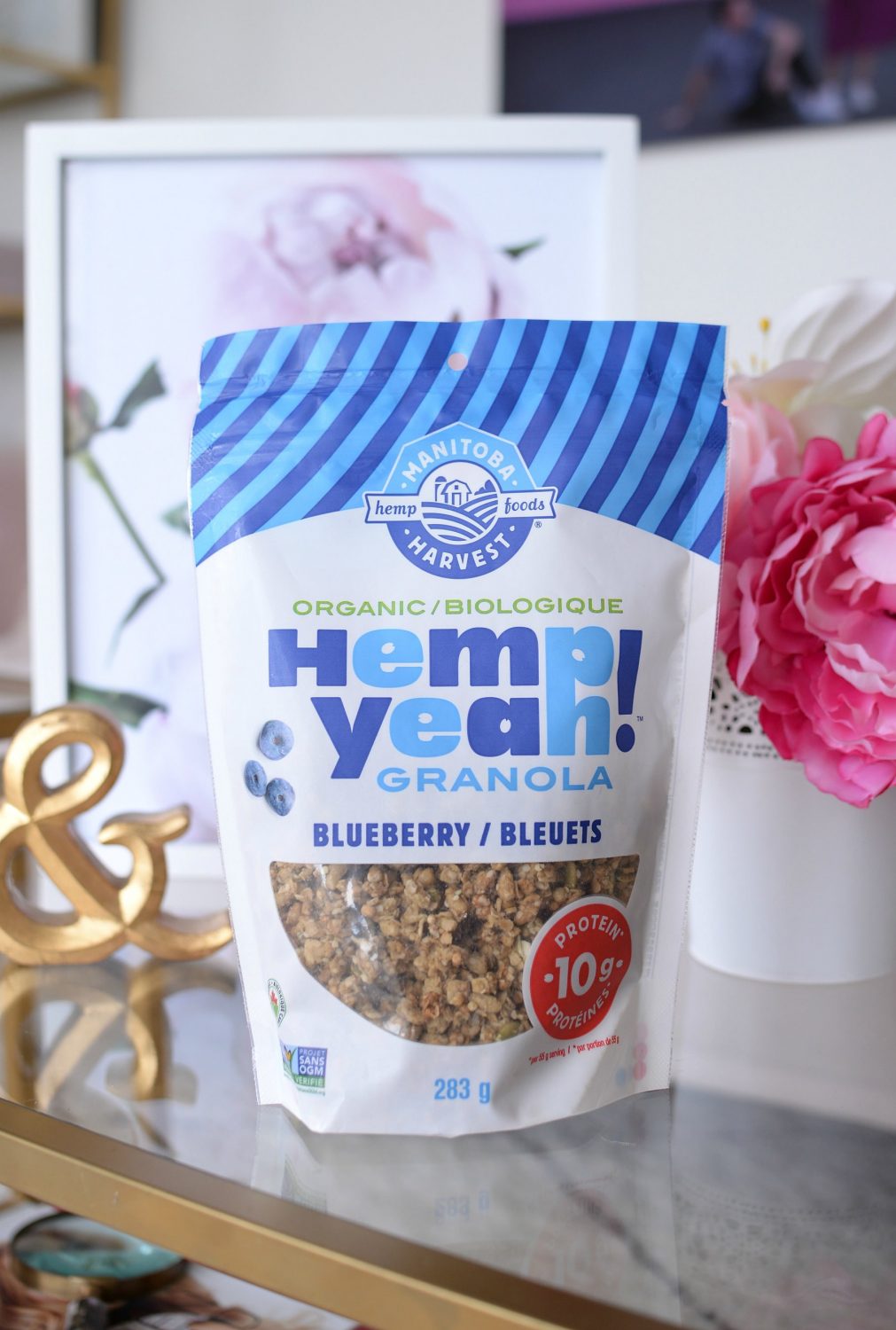 On the less "healthier" side of things, I've been treating myself to Ungava Canadian Premium Gin Manitoba Harvest Hemp Heartsand Sprite. There's something about the sweetness, citrus and sourness of the pair that just works beautifully together. I love the unique medium lemon-yellow colour of the gin, which is thanks to its Arctic sourced botanicals, including cloudberry, labrador tea, rose hip and more. It has a dry, yet semi-sweet and fruity body that's followed with a warm and spicy finish. Its rich and smooth finish goes down maybe a bit too easy. Its unique combination of herbs is quite interesting and unlike anything I've tried before. Its extremely refreshing on a hot spring night. It retails for $35.95.