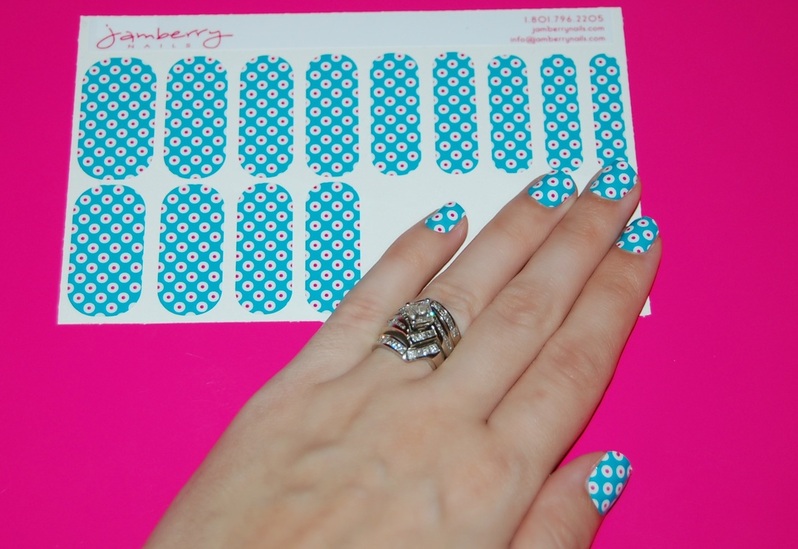 And the winner of the Jamberry Nails is……………… Brittany Freeman. She left a comment saying "Oh man, so hard to choose but I'm loving the Burgandy Floral. You find so many amazing websites, I love it!!" 
I can't wait to see these beauties on her pretty little fingers/ and or toes, just hope she shares a picture or two when completed! Thanks to everyone that took part in this contest! 
Say godbye to boring old nail polish and hello to Jamberry Nails. With these nail shields you can mix and match patterns, colours & style for your very own one of a kind nail style. Jamberry Nails has over 150 different styles, pattern and colours to pick from and each sheet cost only $15. With each sheet you will get 18 separate shields which will be enough to do 5 different applications of your full 10 fingers (if you cut them in half like I did).They say these will last 2 weeks on your fingers and about 3-4 weeks on your toes- way better than any nail polish on the market right now. 
Also for a limited time if you buy 3 sheets you will get a fourth one for free- working out to only $2.25 for a full set of nails, amazing! 
The one I tested out was called Turquoise and Pink Polka & you can see the full review here!