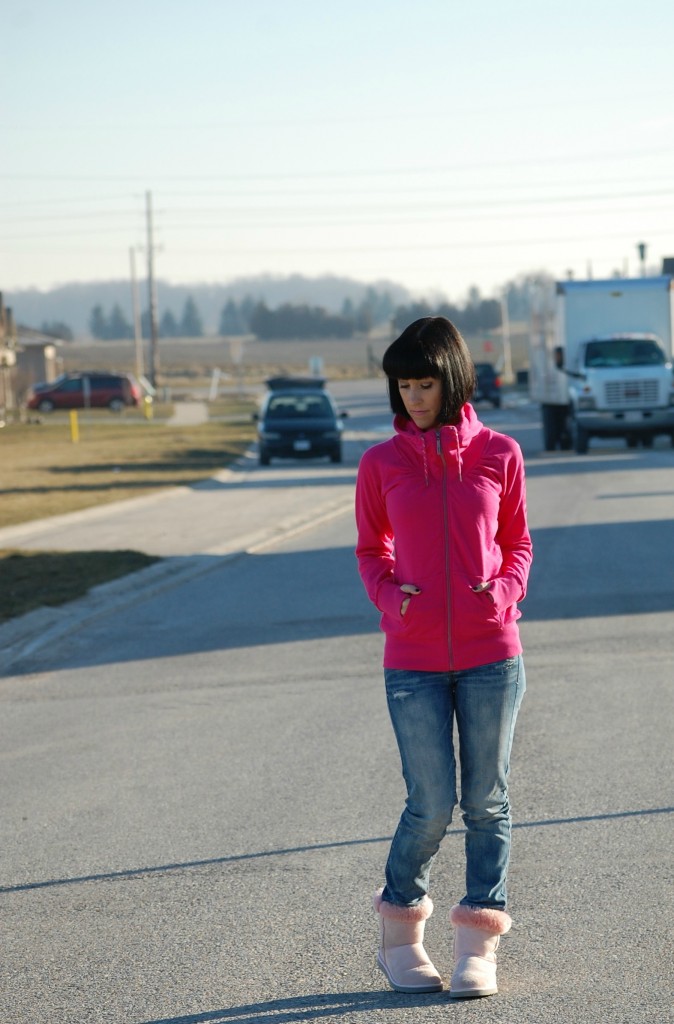 What I guess I should have worn for our beauty bloggers weekend at the cottage. 
For those that know me or those that have been following me for some time now, know I don't really have "comfy" clothes, which is why I packed "normal" clothes for me this past weekend. Normal for me is high heels, cute shirts, accessories, etc, but my fellow beauty bloggers got me into my very first Bench Sweater, a pair of sweatpants and even Uggs.
If you like this look you have FunnyFace Beauty ettuandyou.com Ande Makemeover & BeautyThesis to thank. 
Bench Sweatshirt- Bayfield- $80
Jeans- AE- $59- Dec 2012
Uggs- I think about $100 way back in 2003 (which I just use for slippers around the house) this would be my first time outside the house in them.