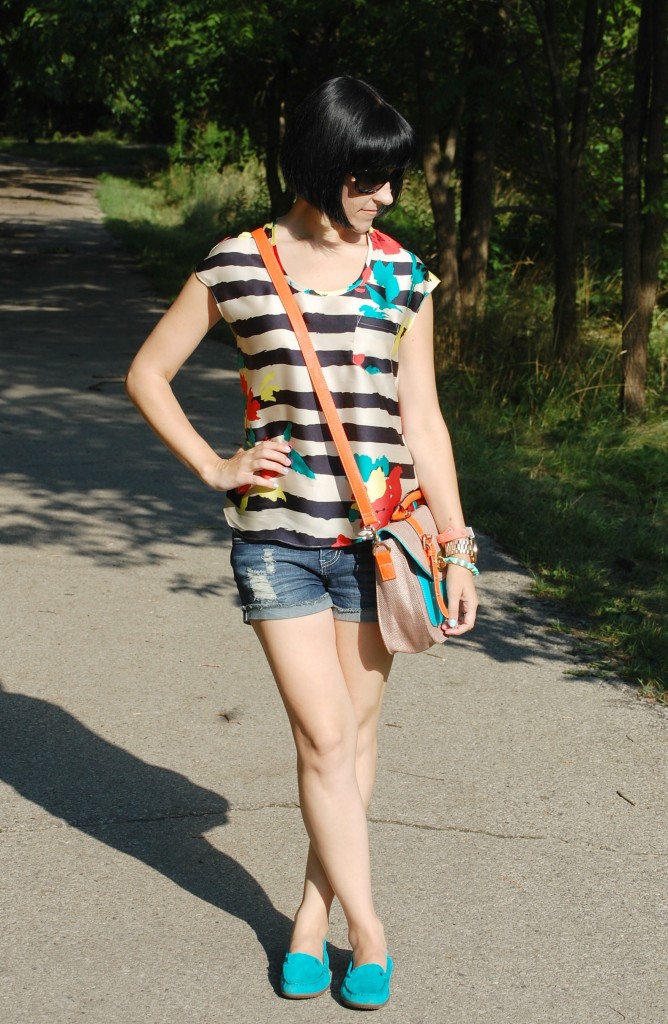 A few weeks ago I got the pleasure of meeting Chloe and Kelvin, an amazing couple from Toronto who dropped their 9-5 IBM jobs to start Pixie Mood, an animal-friendly accessories brand that strives to provide cruelty-free accessories to those who love animals. If you've been following my blog for some time now, and for those that are new, know I'm a huge animal lover and own 3 dogs who are not only our pets, but apart of the family. All of Pixie Mood's products are made with vegan materials ensuring no animals are harmed in the making of their products. All accessories are bright, bold and colourful with fun patterns and unique shapes and sizes that will bring a smile to your face when wearing them.
Chloe, is just a typical girl who loves fashion, shoes, jewellery and especially handbags. She had always dreamed of having her own successful accessories brand that is cruelty-free. Kelvin also had his own dreams of becoming an entrepreneur and together these two are unstoppable.
Today I am rocking Pixie Mood's best seeling Steph bag with it's trendy, vintage-school-bag inspired satchel with stylish colour-blocking. With a detachable and adjustable strap, this bag can be used as a satchel, or a crossbody bag and is big enough to fit an iPad or tablet. It has a fun purple inner lining, pale gold hardware and a flap closure with turn lock so you know all your personal belongings will be safe. Inside the bag you'll find a middle zipper compartment, 2 wall compartments for cellphones and accessories along with a zipper compartment along the back wall.
Top- Cleo- $54- Jan 2013
Purse- c/o Pixie Mood
Sunnies (Backhand)- c/o Oakley
Bracelet- BCBG- Gift from a friend
Bracelet- Aldo (set of 2)- $15- in stores now
Watch- Aldo- Gift from hubby
Shorts- c/o Warehouse One
Shoes- c/o- Hush Puppies