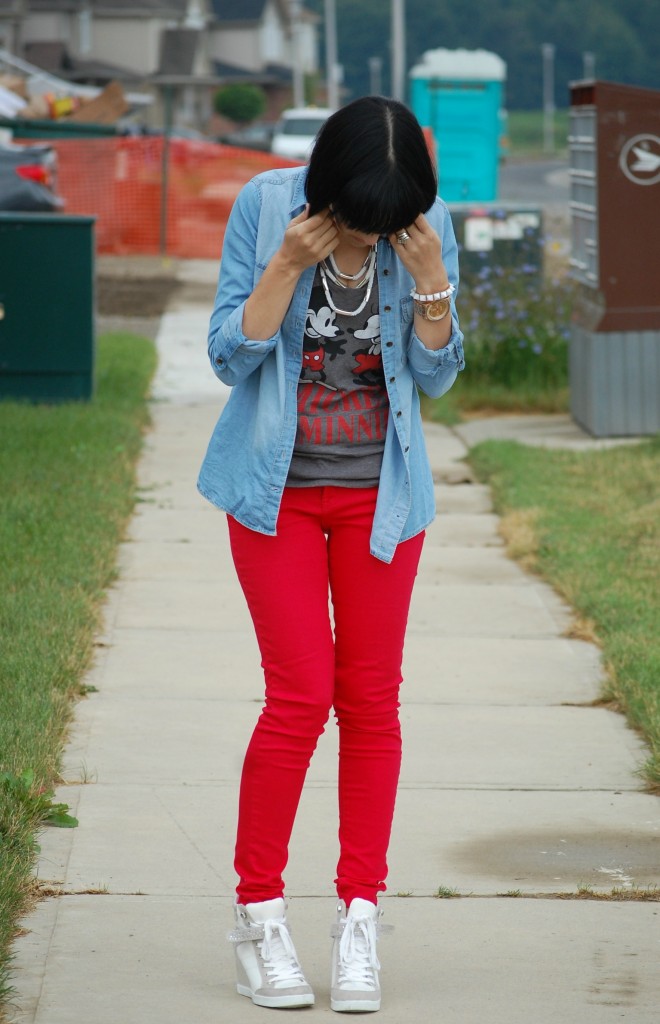 Of course the one day the hubby and I plan to do something fun, it has to rain. I swear, anytime we have a day off together it rains, why is that? Since it wasn't the nicest weather on Saturday we thought we would attempted to do our very first DIY project for the home. We built our house in December of 2007, so coming up on 6 years now, so we don't really have any repairs to do around the house, yet. I'm thinking is a good thing, since neither one of us is very handy.
I remember when I was little I was so into arts and crafts and then as I got older, the crafting stopped and anything I wanted, I would just buy brand new. I've been talking about buying new white bookcases for upstairs in our loft for about a year now, and never getting around to going out and buying them. Since we had nothing to do on a rainy Saturday we thought we would try painting our current bookcases (which are a dark brown right now), white.
Our first DIY is underway right now, primer and 2 coats already done, but I'm thinking at least another 2 coats are going to be required to cover up the dark brown. Hope it turns out?
PS- I did not paint in this outfit, it was only to go to Rona to get paint and supplies (in the rain)!