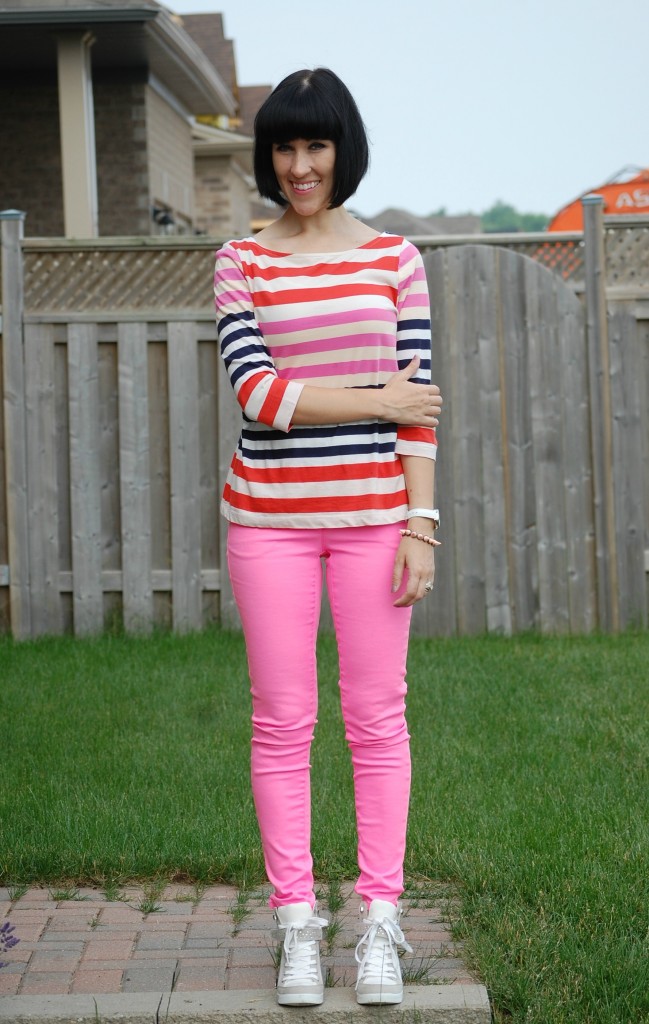 Here we go with these sneakers again, thought since I bought them I should try and get some use out of them? This would be my 3rd time wearing them and I have to say, the more I wear them, the more I love them. Sure I feel like I'm about 6 years old every time I put them on….but hey…. we all want to recapture our youth, so why not with a cute pair of sneakers…. I love being a kid sometimes!

Unlike my new converse (which you can find the post on here) these sneaker wedges are super comfy, I can wear them all day with no pain; my new converse killed my feet and makes me not want to ever wear them again. Does anyone else have this problem with sneakers or am I the only one? This girl should just stick to heels!
When walking the dogs this evening, I for once didn't look like a crazy person in heels, I think most "normal" people walk thier dogs in flats, no?
Shirt- H&M- $15- May 2011
Watch- Guess- $199
Bracelet- The Bay- $7 (on sale)- April 2013
Jeans- H&M- $30- Aug 2012
Sneaker Wedges- Spring- $60- April 2013