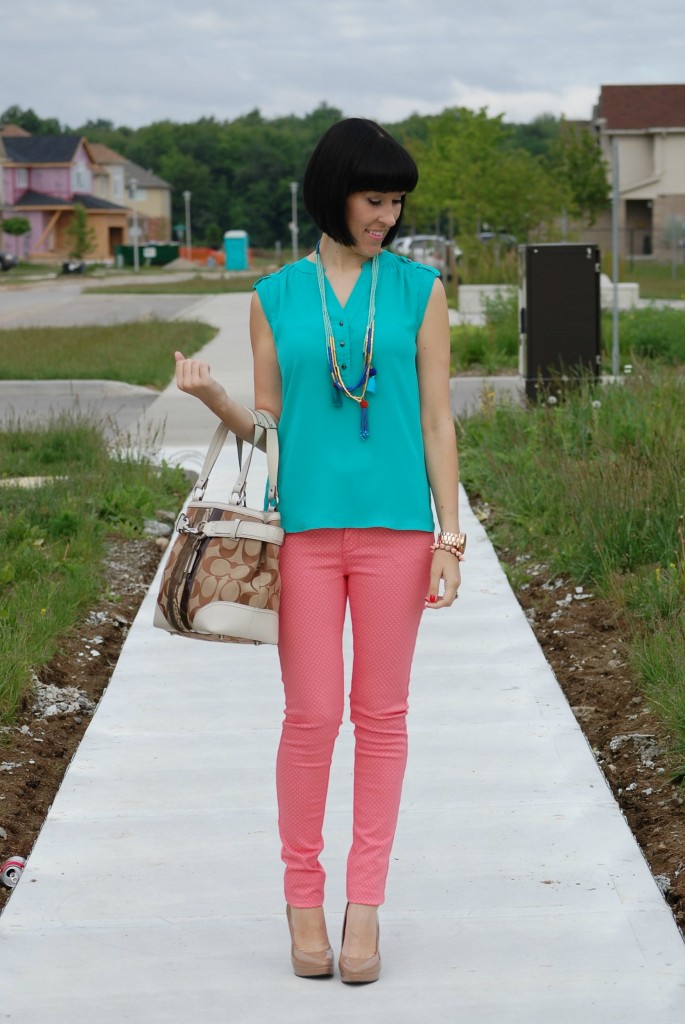 Part 2 of my LOFT Necklace Giveaway
Who else freaked out when they heard LOFT was coming to Canada back in November of 2012? Its first store was in Yorkdale Shopping Centre in Toronto, while not too far from me, sometimes a girl just wants to shop from home; no problem thanks to its recent introduction of e-commerce site this past March. LOFT is all about style, adding a little feminine flair to otherwise casual clothing. It's now accessible to everyone, at any time, but LOFT Canada and myself are hosting this Loft Necklace Giveaway and one of my luckly followers is going to win this stunning, ultra shimmery LOFT necklace with beautiful seed beads, stacked sequins and tasseled details with a 19" drop chain that normally retails for $42.41 for free; all you have to do is enter.
LOFT just opened up their second store at the Toronto Eaton Centre's this past week, did anyone attend? LOFT is super excited to announce that it will be bringing another 3 stores into Ontario throughout the fall; third store will be at Lime Ridge Mall in Hamilton in July, fourth store is Markville Shopping Centre in Markham in August and then Square One Shopping Centre in Mississauga in October.
Top- Retmains- $36- in stores now
Necklace- c/c LOFT
Watch- Aldo- Gift from hubby
Bracelet- The Bay- $7 (on sale)- April 2013
Purse- Coach- $399- Vegas 2007
Polka-dot Jeans – Smart Set- $55- in stores now
Shoes- Aldo- $60