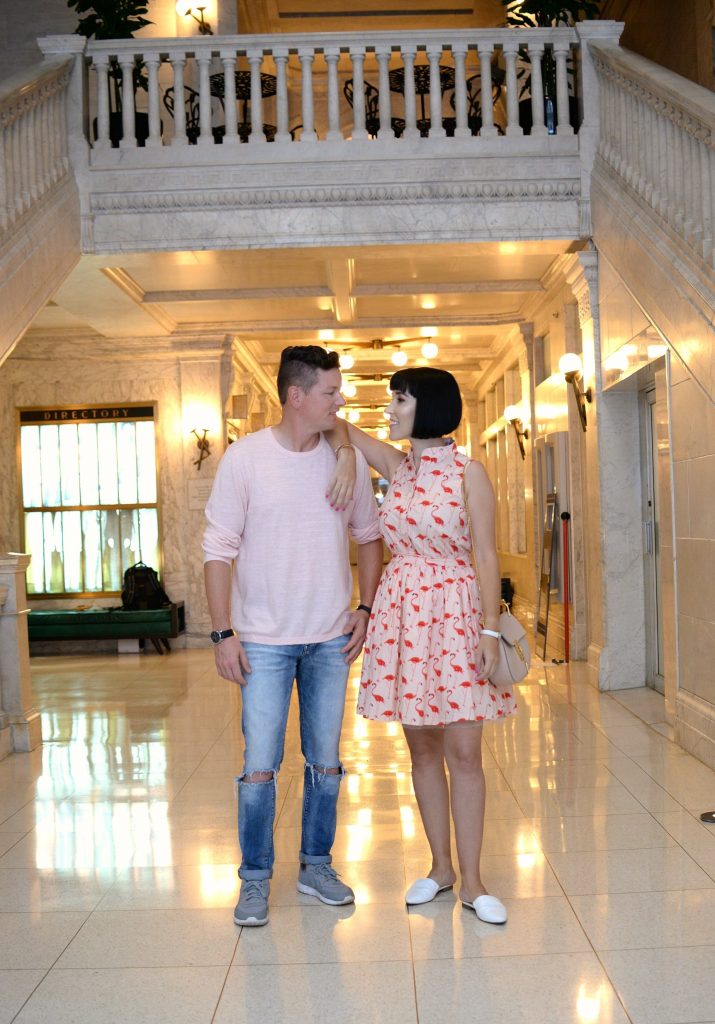 Chicago hotel
If you're looking for a little history during your next stay in Chicago, look no further than the Kimpton Gray. This fairly new hotel, opened its doors in the summer of 2016, is beautifully located inside the 20th-century New York Life Insurance building in the trendy Loop neighborhood (122 West Monroe Street). Although it did go under major renovations, to turn it into a 293-room hotel, it still maintains all its historic charm. Upon walking in, you'll feel like you are entering a European castle rather than a hotel. From the Georgia gray marble, to the grand hallways and high ceilings, everything about this hotel is elaborate and luxurious.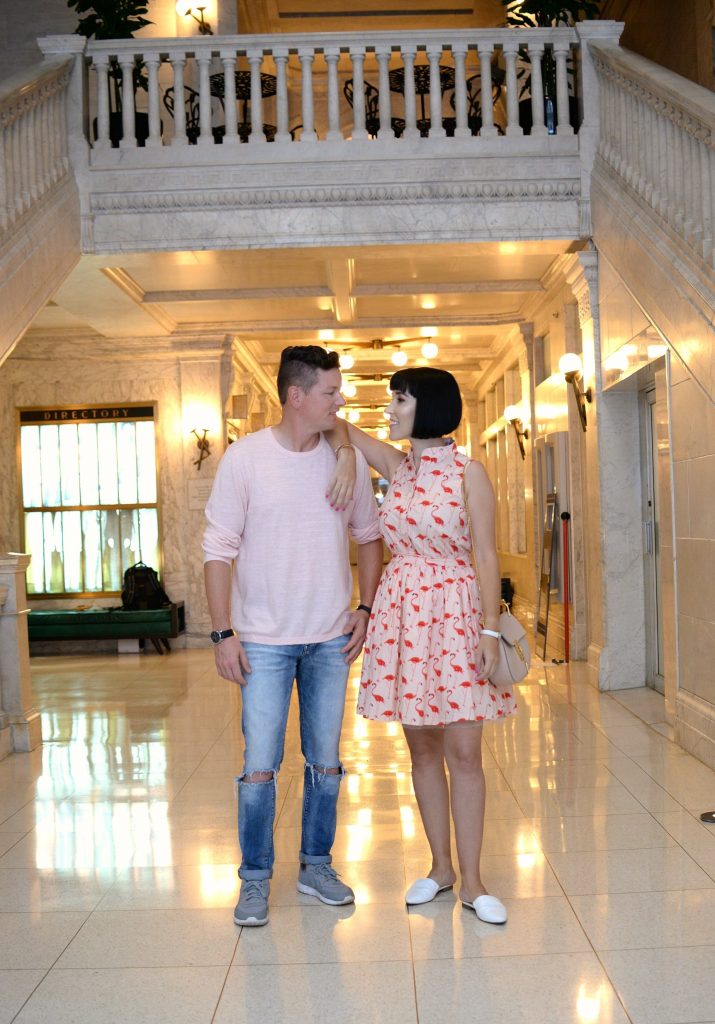 Upon walking in, either from the entrance on Monroe Street or LaSalle, you'll be greeted by a grand staircase. You'll have to take the elevator up to the second floor to check-in, but the main floor is definitely worth exploring. I was immediately informed about the restaurant on the 15th floor, along with the fitness center location. Throughout the entire hotel, you'll find touches of grey accentuated by powder blue, brass and gold foil. The hotel throws in the occasional and unexpected twist, like its modern and minimalist décor, but most of the designs are very traditional.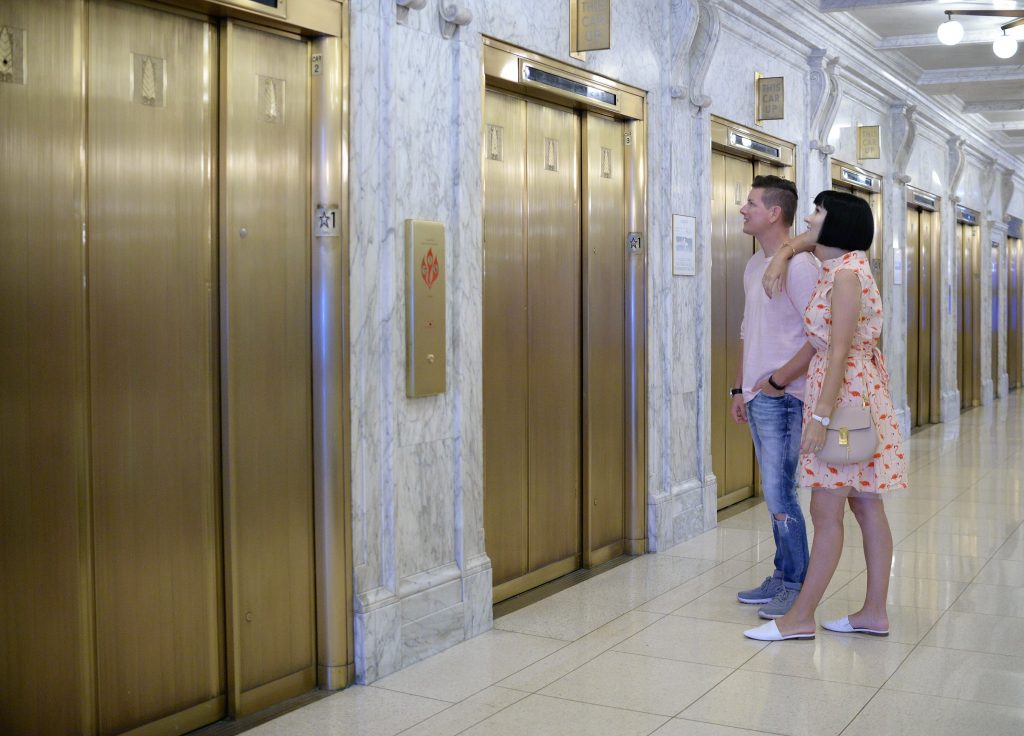 As for the rooms, it has everything you need for a comfortable stay. The Tall King Deluxe features over 390 square-feet of livable space, which is quite large for such a large city. From its King-sized bed, to its walk-in-shower, to its workspace with multimedia ports, every inch of this space leaves you feeling at home. As soon as you open the blue door, you are welcomed by a large double door armoire with a vibrant floral pattern on the inside. This housed a safe, deluxe and cozy robes, an iron, umbrella, extra bedding and even a yoga mat.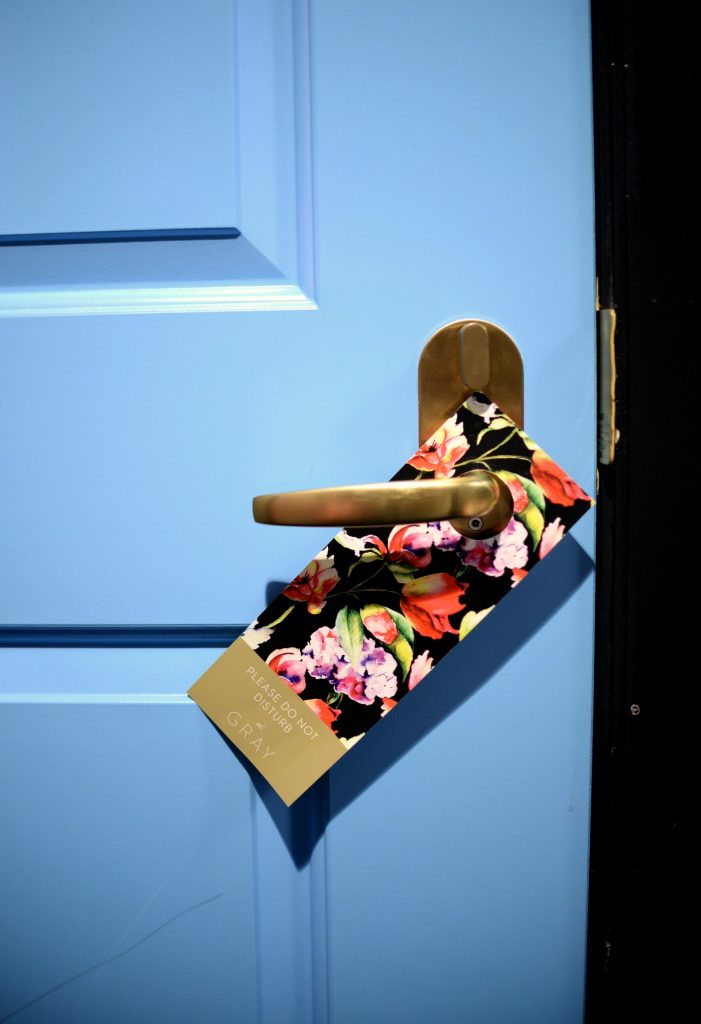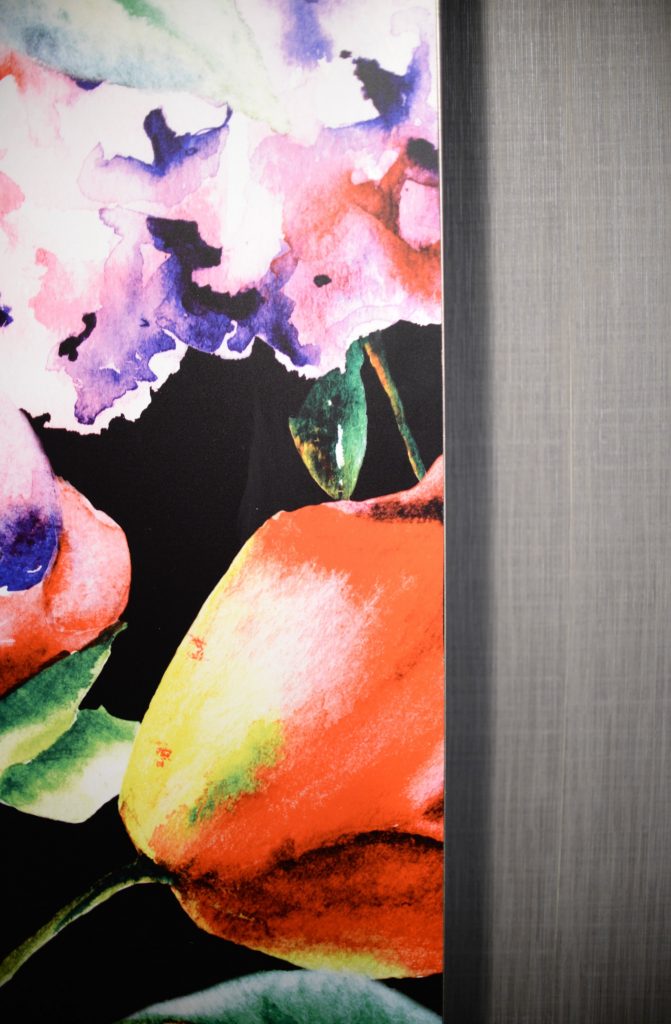 For the bedroom, it was spacious and relaxing. Between the calming tones, and soft lightening, it was the perfect way to unwind after a busy day. The flat-screen TV across from the bed was ideal for chilling out over some snacks before hitting the pillow to lullaby land. The mini-fridge came stocked with wine, sodas, water and liquor, everything you need without leaving the hotel room.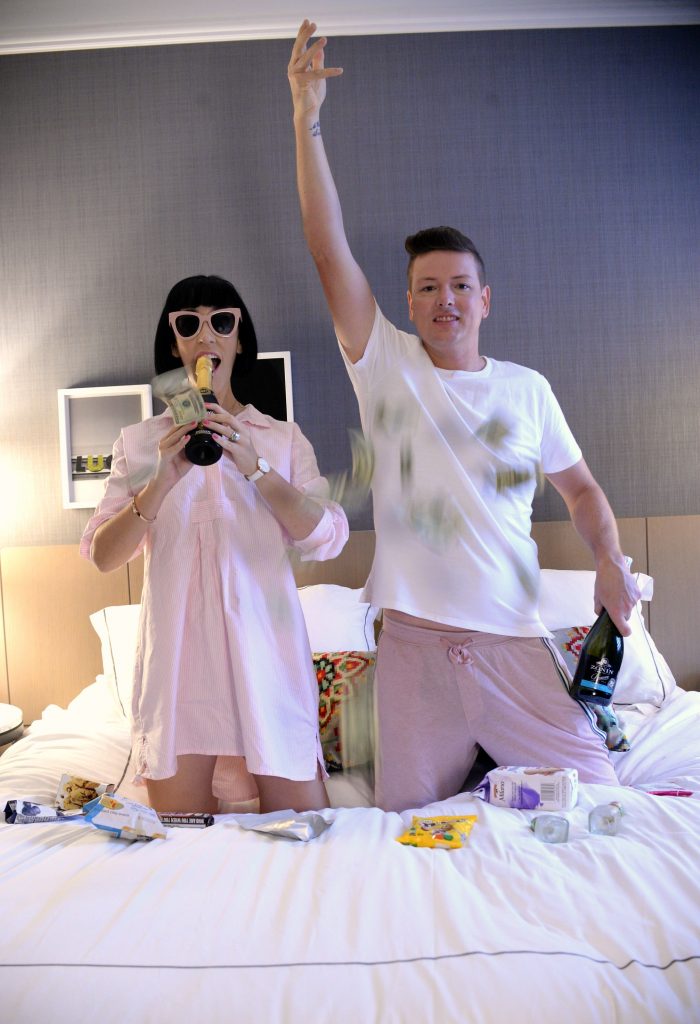 As for the bathroom, it's giving me all the feels. This is what every girl dreams of when getting ready in the morning. Not only did it come with Atelier Bloem bath products, one of my favourites to see in hotel rooms (this brand honestly smells amazing), but the blue tile detail, gold fixtures and perfectly lightening, makes getting up a little more bearable.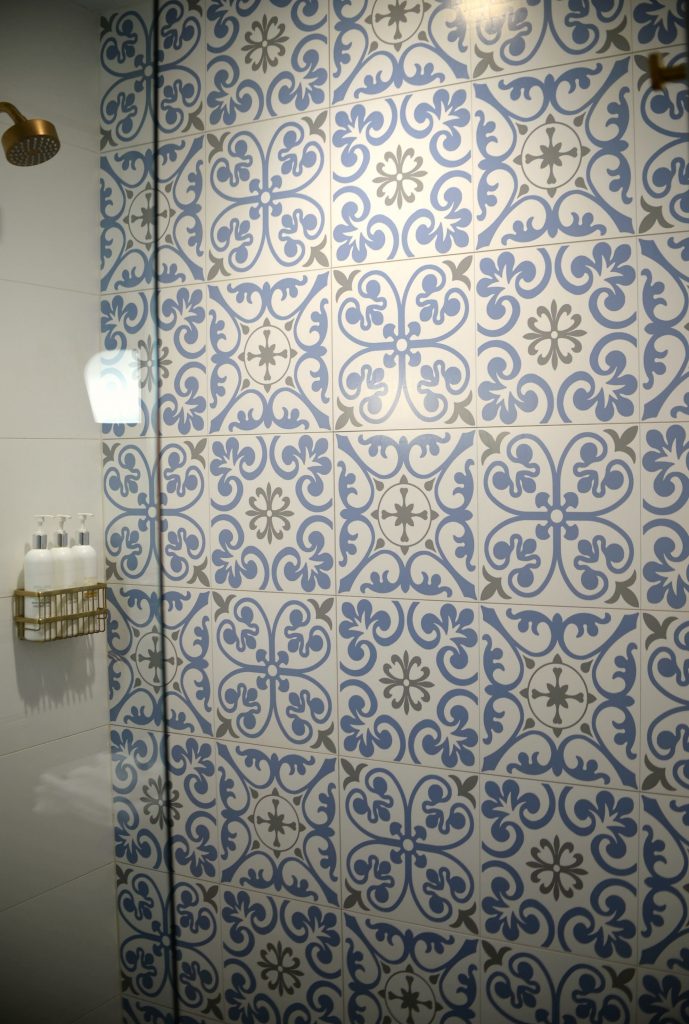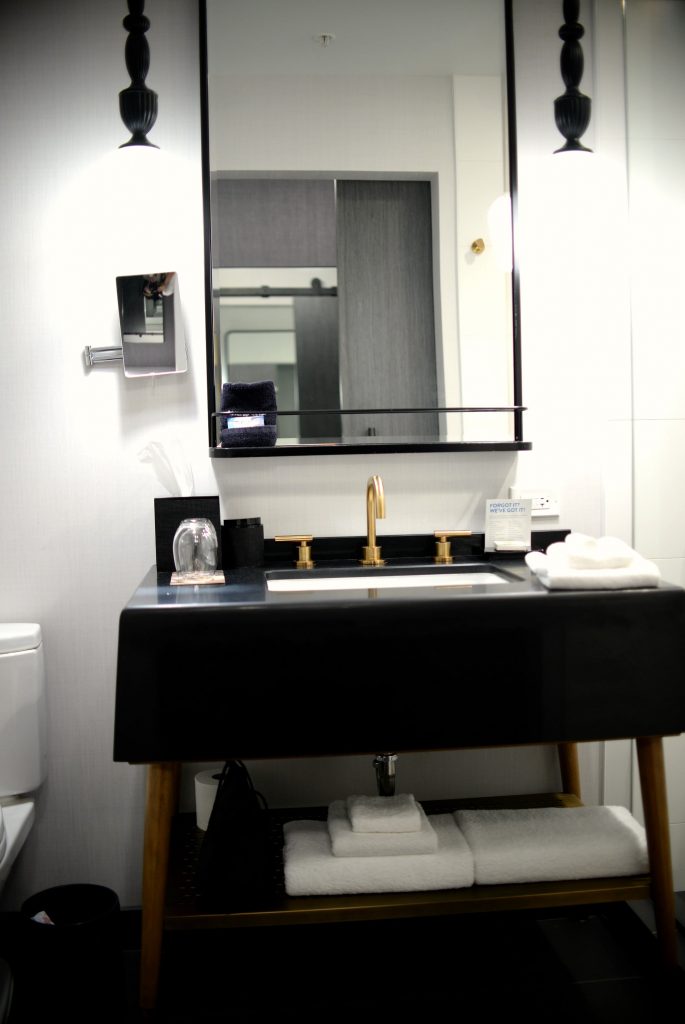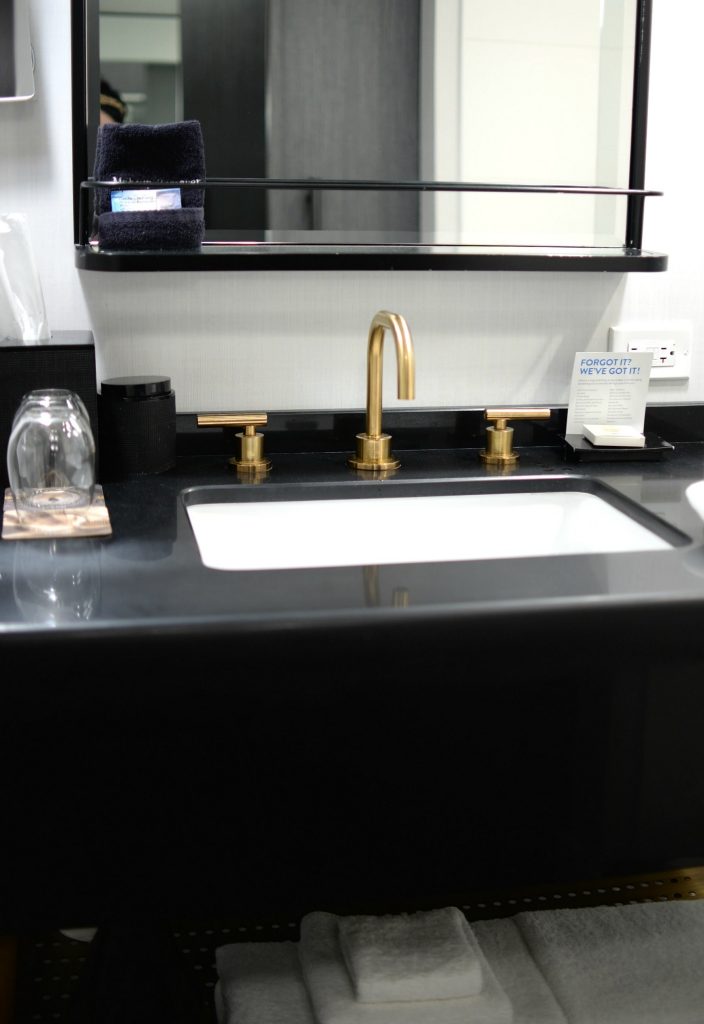 Two services worth mentioning that I found totally unique, a text messaging service that you'll receive shortly after checking in to make sure everything is up to your standards and going well, along with bicycles rentals that are complimentary for guests.
If you're looking for a hotel that's just blocks away from Michigan Ave and the West Loop, you're going to love the Kimpton Gray. From its white marble, vintage elevator and friendly doormen and front desk, everything about this hotel is an oasis. It's bright and airy, yet still has the old-school charm and feel. It's crisp and modern yet holds onto its historical roots. Its contemporary style suites mix beautifully with the mid-century furnishings. It's truly a beautiful hotel, with a thought-out design, stunning décor and helpful and friendly service.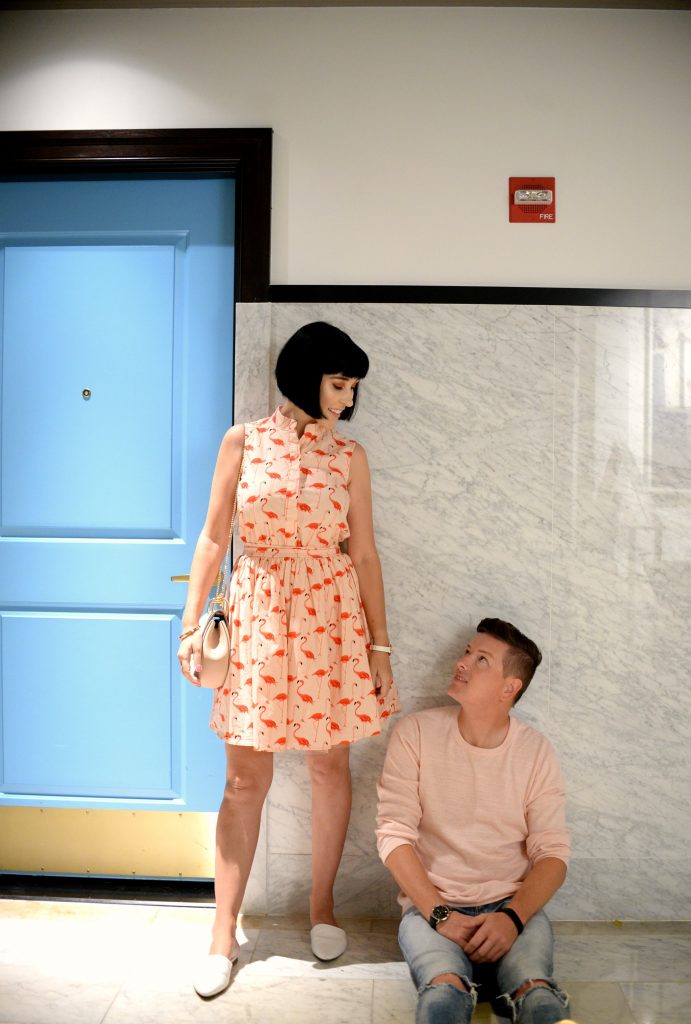 Be sure to check out Boleo on the 15th floor of the Kimpton Gray, for spirited flavors and sultry live beats of South America on one of the most stunning rooftops in Chicago!