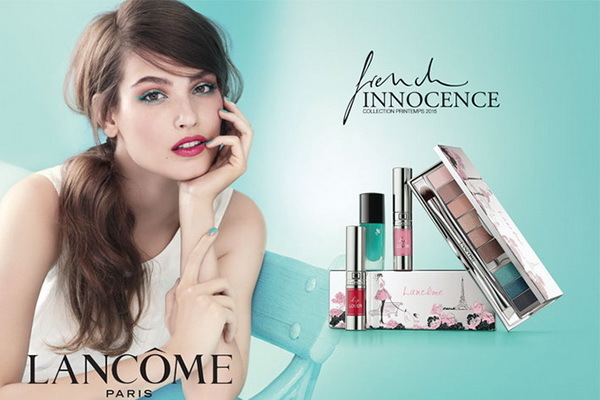 Springtime in Paris

The Lancôme French Innocence Spring 2015 Makeup Collection was inspired by the charming flower gardens and parks of Paris. It brings you delicate colours that a true French woman would use to help create her own unique, feminine and chic look. An effortlessly youthful, yet sophisticated collection to help emphasize your natural beauty. From lovely pastel pinks and light greens, inspired by the capitals most beautiful gardens, to soft grey to highlight your city spirit, it will have you mixing and matching shades like a true Parisian.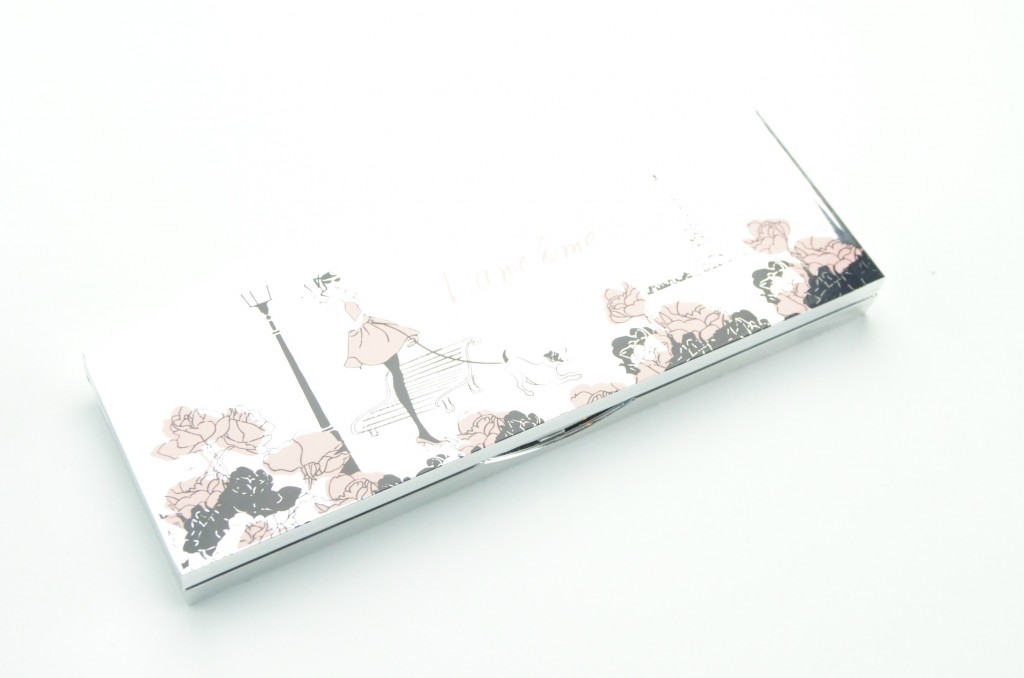 Lancôme My French Palette Eyeshadow is a Parisian garden captured in a single palette. It comes beautifully packaged in a sleek, mirrored compact and features a stunning Parisian landscape on the front. Very feminine, very romantic and very French. It also comes with a double ended brush for easy application, the perfect palette for travel or on the go. The pretty pastel pinks instantly steal your attention upon opening. You'll have your pick of 6 light, neutral tones, including petal pinks and beiges done in both matte and iridescent shimmer. Like a secret garden, you flip up the lid, found on the right side, to reveal 3 hidden shades in both teal and grey. These fun pops of colour can be used either as an eyeshadow or eyeliner to add a touch of elegance to any daytime or nighttime look.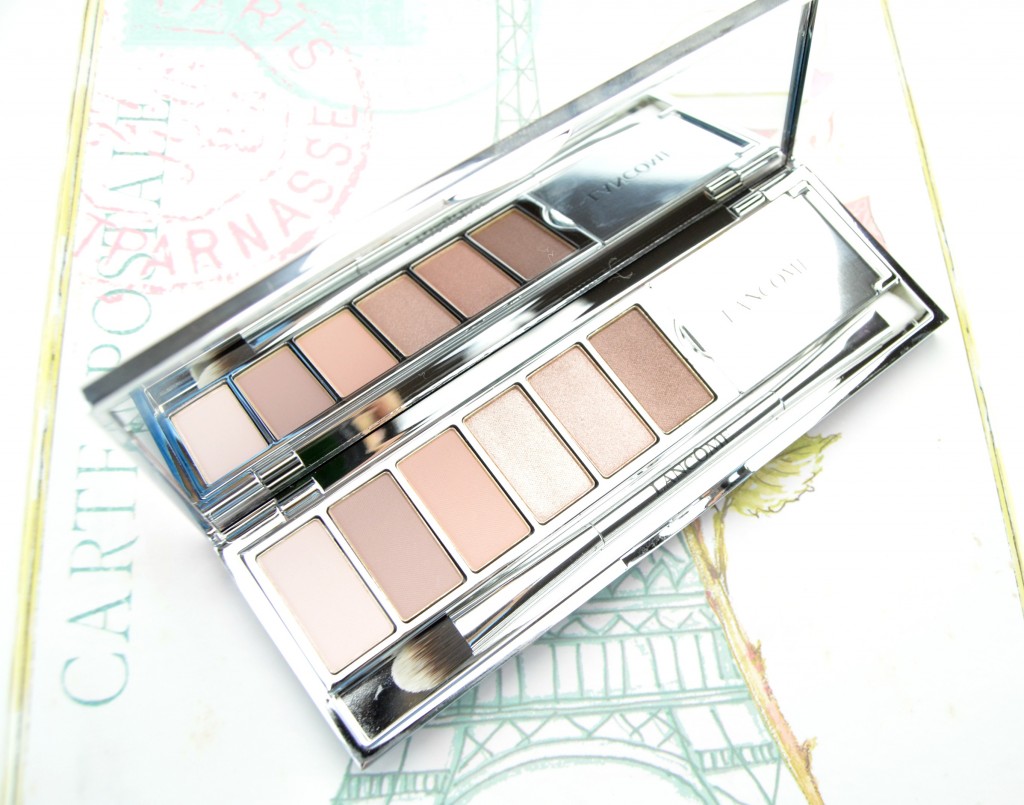 Lancôme My French Palette Eyeshadow is the perfect wearable palette for spring. All 9 soft shades are buttery smooth, pigmented, opaque and blendable, just like you'd expect from any Lancôme shadow. You can effortlessly mix and match these romantic shades to create endless amount of looks. The perfect no-makeup, smoky eye look for daytime or a lovely feminine, chic smoky eye for night. I love that it has a mixture of both matte and iridescent shades, light and dark shades and neutral and intense colours.
Lancôme tip for the perfect daytime look is applying shade 1 all over the lid and up to the eyebrow, followed by shades 3, 4 and 6, to help create a smoky eye, working from the centre of the upper lid to the outer corner. Blend these shades out and then apply shade 8 to the lower lash border to help accentuate the eye, followed by a touch of shade 7 to the inner corner to brighten up the eye.
Lancôme tip for a dramatic nighttime smoky eye is to apply shade 7 from the inner corner to the centre of the lid, followed by shades 5 and 6 from the centre of lid to the outer corner. Add subtle depth with shade 2 under the eyebrow arch and accentuate the eye by applying shade 8 along the upper lash border and shade 9 along the lower lash line.
Lancôme My French Palette Eyeshadow is a limited edition starting the beginning of February for $68. Also in the Lancôme French Innocence Spring 2015 Makeup Collection is Lancôme Vernis In Love Nail Polish (Gris Rivoli, Rose Bagatelle, Vert Tuileries and Rose Monceau), along with Lancôme Lip Lover (Rose Monceau, Rose Victoire and Roes Bagatelle).