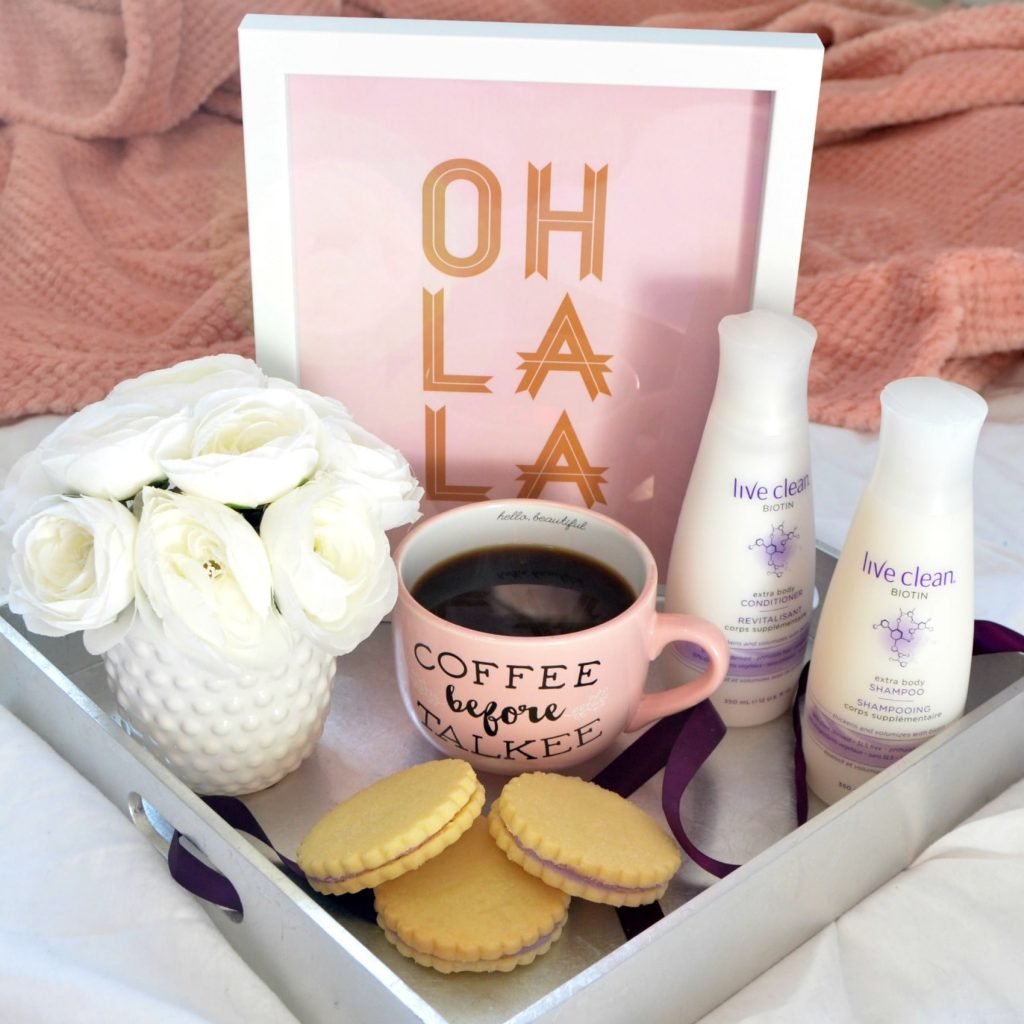 Live Clean Biotin Collection
Although I like to think of myself as a morning person, who doesn't usually find it hard waking up at dawn, there's still days when I'm consistency running late. By the time I decide what to wear and slap on some makeup, I'm lucky if I have time to get caffeinated. Fussing with my hair is sometimes not an option. Sure, I could always reach for a hat, but sometimes that doesn't necessarily go with my outfit. You know that saying… "you have as many hours in the day as Beyoncé" … well Beyoncé's hair stylist isn't at my beck and call. Lazy day hair hacks have saved my life over the years. With the proper tools, products and knowledge, you too can achieve glamourous hair in seconds.
To help tame fly-a-way and frizz, spray a little hairspray onto an old toothbrush and gently brush it over your hair. You can also place a dryer sheet over your brush and comb through hair. This will also keep your hair smelling fresh and clean. Who doesn't love the scent of fabric softener sheets?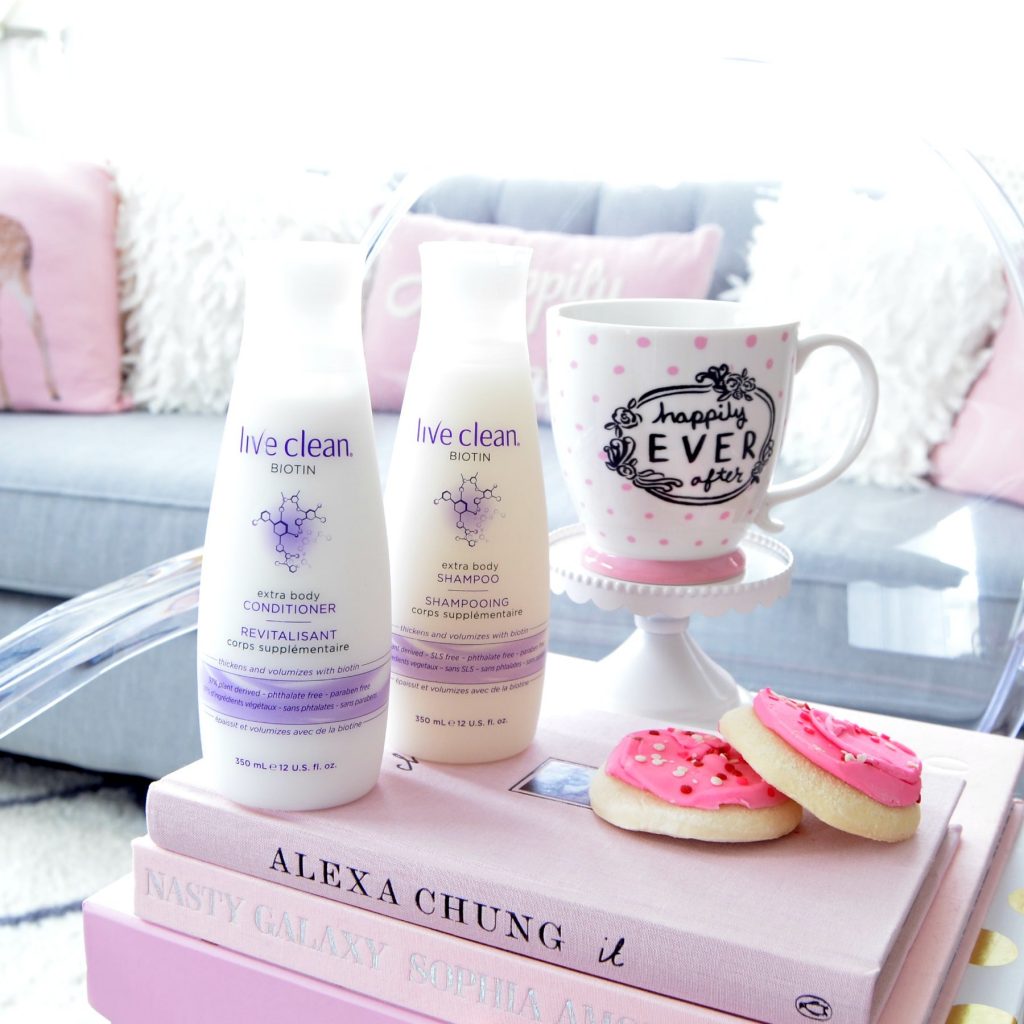 Your hairbrush could be doing more damage than good? We know the importance of cleaning our makeup brushes at least once a week, well, you should be doing the same with the hairbrush. It's a nasty habit we all have, but keeping your brush clean is extremely important. Your brush can trap in all types of germs, dust, product, dirt and oil, which can bring on harmful bacteria. Washing your brush weekly not only helps performance, it helps extend the life of your brush.
The weather and environment takes a toll on our hair. Applying a weekly oil treatment will help keep your strands healthy, shiny and strong. It will help cure rough, dry, brittle and weak hair due to over-washing, over-processed or over-heating. You don't need to invest in expensive hair oils, simple coconut oil will do the trick. Apply it all over hair, leave on for upwards of 30 minutes and wash clean. Hair will be left incredibly soft, smooth and hydrated.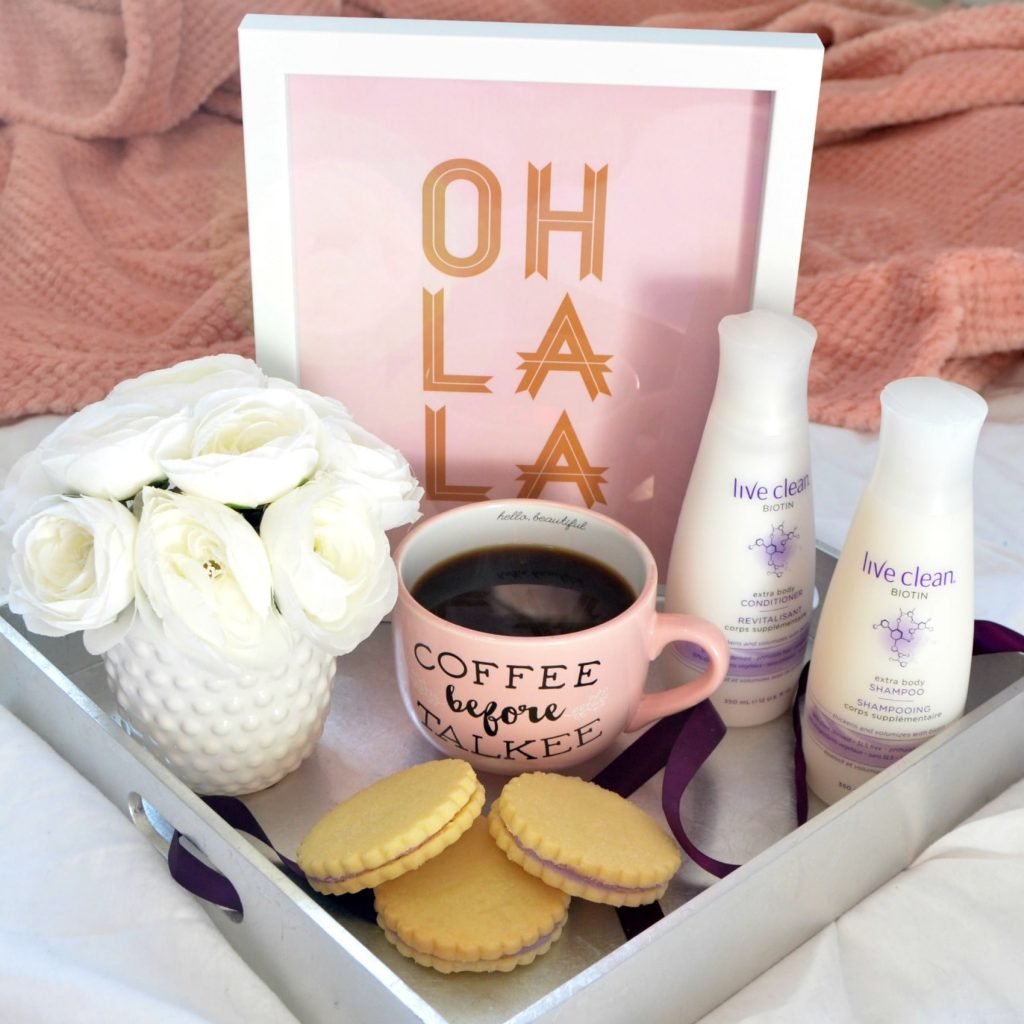 Hair looking a little dull and flat, a boar bristle brush can help. While blow drying or even on dry hair, run the boar bristles throughout your hair, from your scalp to your ends. This helps to move your natural oils evenly throughout your hair, taming each strand while creating more shine.
Dry shampoo can work wonders, applying it before your head hits the pillow will ensure you wake up to healthy hair. This also allows you to spend more time enjoying your morning coffee instead of fussing with white caste and greasy hair. The product will work itself into your strands overnight, resulting in increased volume in the morning.
Of course, using high quality shampoo and conditioner can also make your life so much easier. It comes as no surprise that I love all Live Clean products, thanks to its natural ingredients and organic botanical formula. The new Biotin Collection helps to instantly increase volume, improve shine and strengthen hair overtime. It's infused with ginseng and lavender to help restore depleted moisture and impart lustrous shine.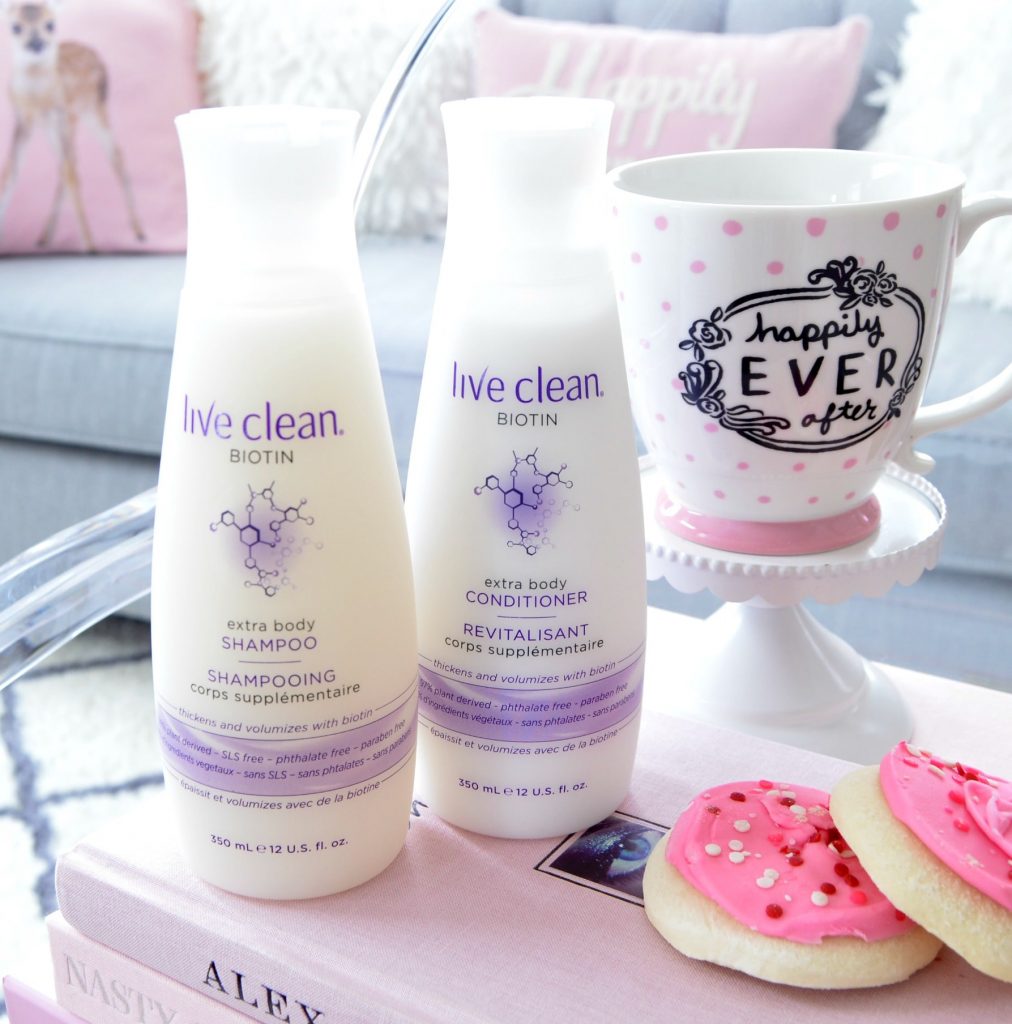 Both the Live Clean Biotin Shampoo and Conditioner feature a rich and creamy consistency that does an amazing job at cleansing my hair of all dirt, oily and daily grime. It helps to gently wash away any product buildup, yet doesn't strip my hair of its natural oils. It's safe enough to use daily thanks to its silicone, paraben, phthalate and phosphate free formula. Both instantly add moisture back into my strands, keeping it nourished and hydrated the entire day. In combination, both help to control frizz, prevent split ends and breakage for stronger, healthier hair. Each retail for $7.99.