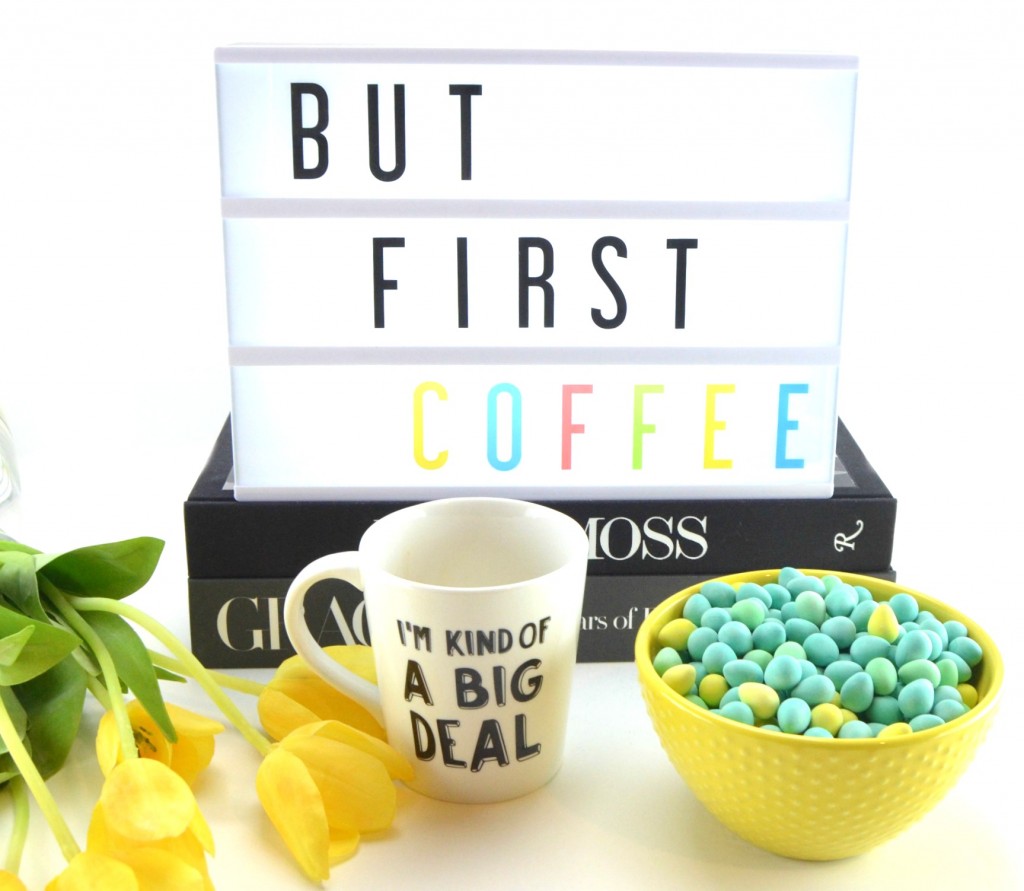 Marquee letters and signs are one of the hottest trends in home décor right now, you can place them in any room of your home to add an instant personal touch. Although it's a super fun and bold way to spell out your name or favourite saying, it can tend to get quite expensive (depending on how many letters you need) and can often take up a lot of space. If you follow me on any of my social media platforms, you've probably noticed my slight new obsession with my Cinema Lightbox. The letters are not only interchangeable, allowing me to spell out anything my little heart desires, it also lights up.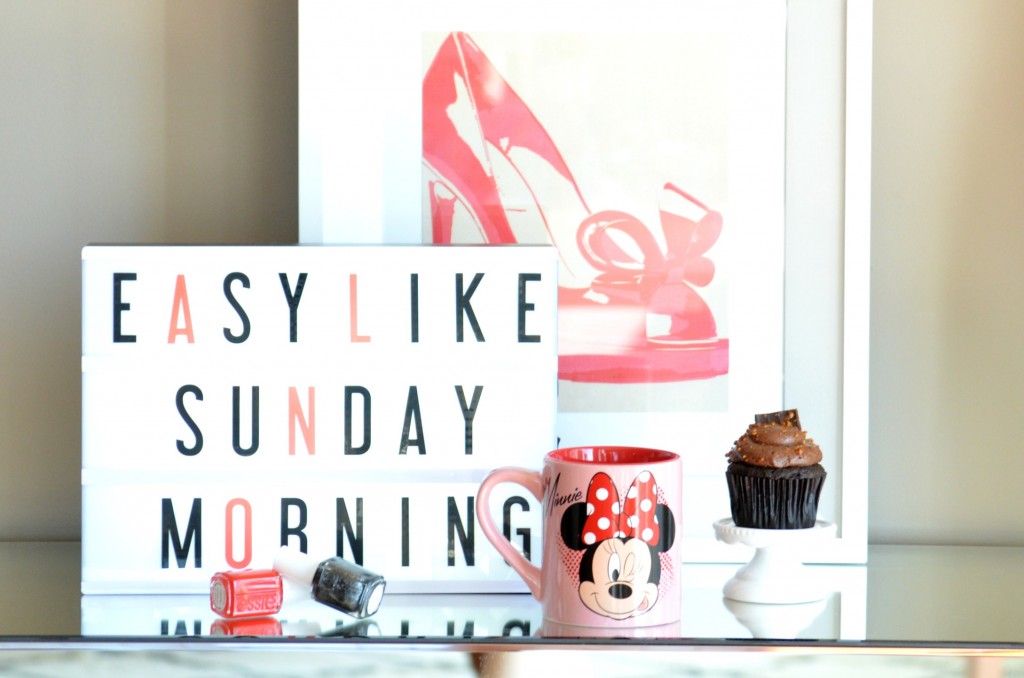 My Cinema Lightbox features tiny LED lights set in a retro cinema sign design. Each kit comes with 72 letters, numbers, and characters, allowing you to create and get personal with any messages, names or sayings you wish. It also comes in 3 different sizes, mini, original, and XL ensuring no matter how large or small your space is, it will be easy to accommodate into your home. To switch up your wording, simply slide the thick plastic black letters into the rails from either end and voila. You can change up your messages as often as your like and even pick up additional letter packages in vibrant bold colours to have even more fun and possibilities.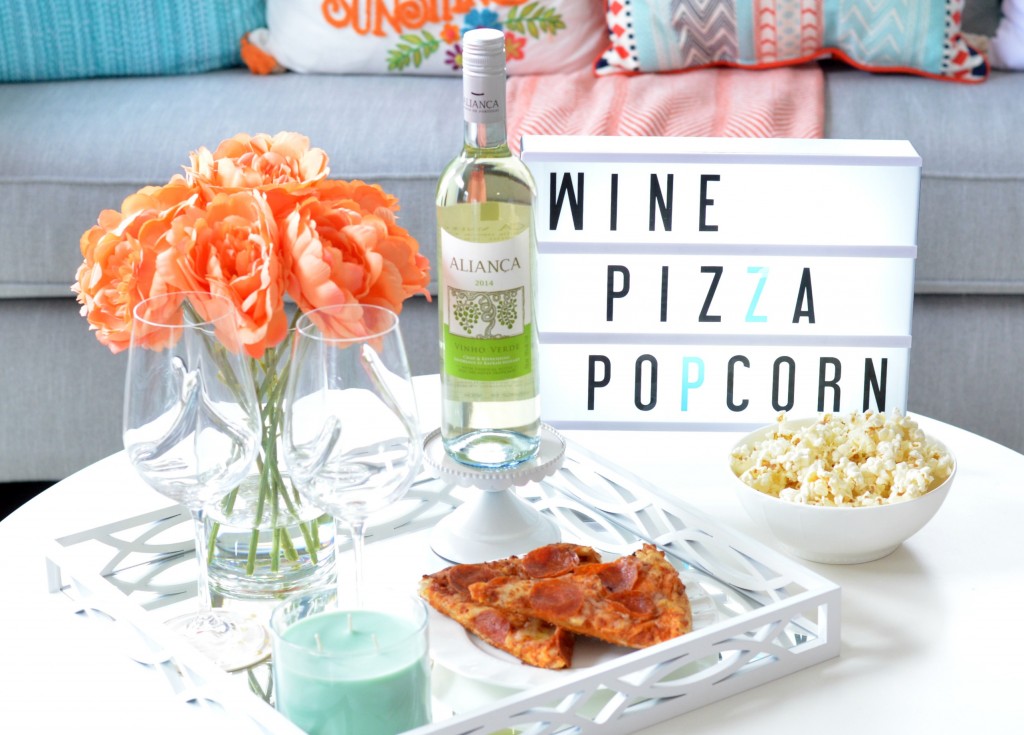 Although I planned on changing up My Cinema Lightbox with the seasons, as you can see from the pictures below, I've been doing it weekly, not monthly. I've also had it all over my home, in different rooms, on different shelves and in little corners of my home. Not only does the lightbox look beautiful when it's not lit up, once I turn on the lights, it's even more luminous and stunning. It requires 6 x AA batteries, but also comes AC/DC adaptor port ready if you have one on hand.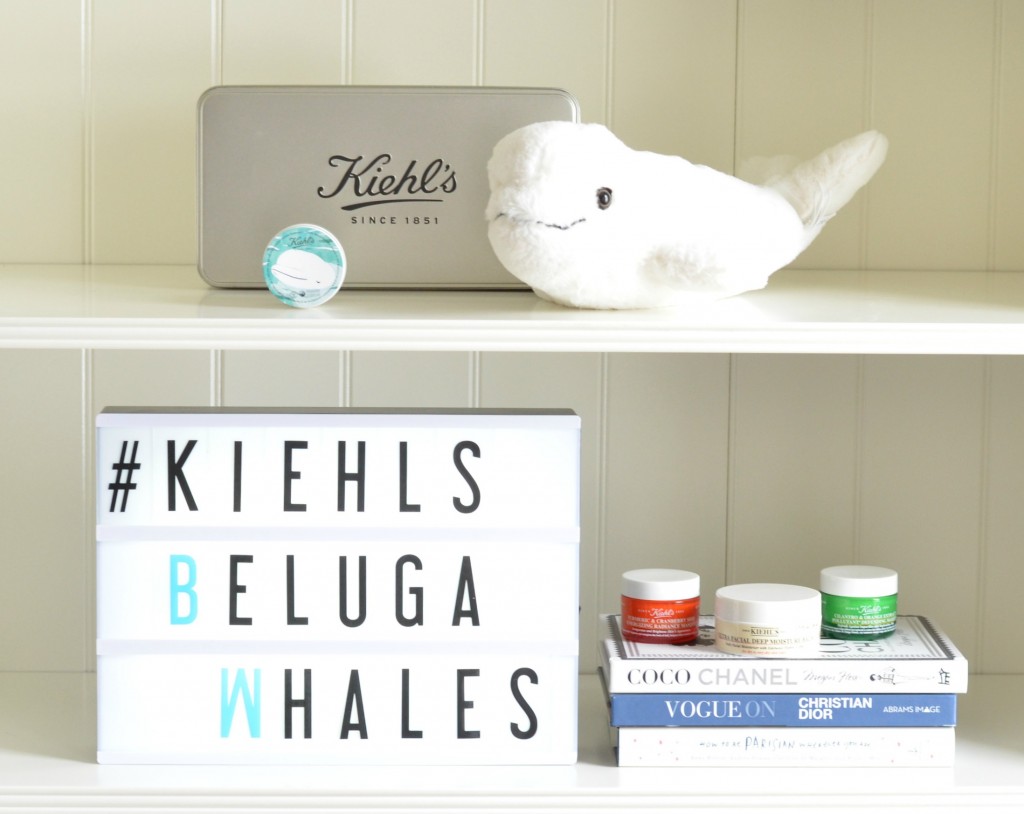 I think the My Cinema Lightbox would make an excellent addition to any home design and also makes the perfect gift. I'm not going to lie, I kinda want the XL one now to place in my new bar lounge that Derek and I are currently working on.