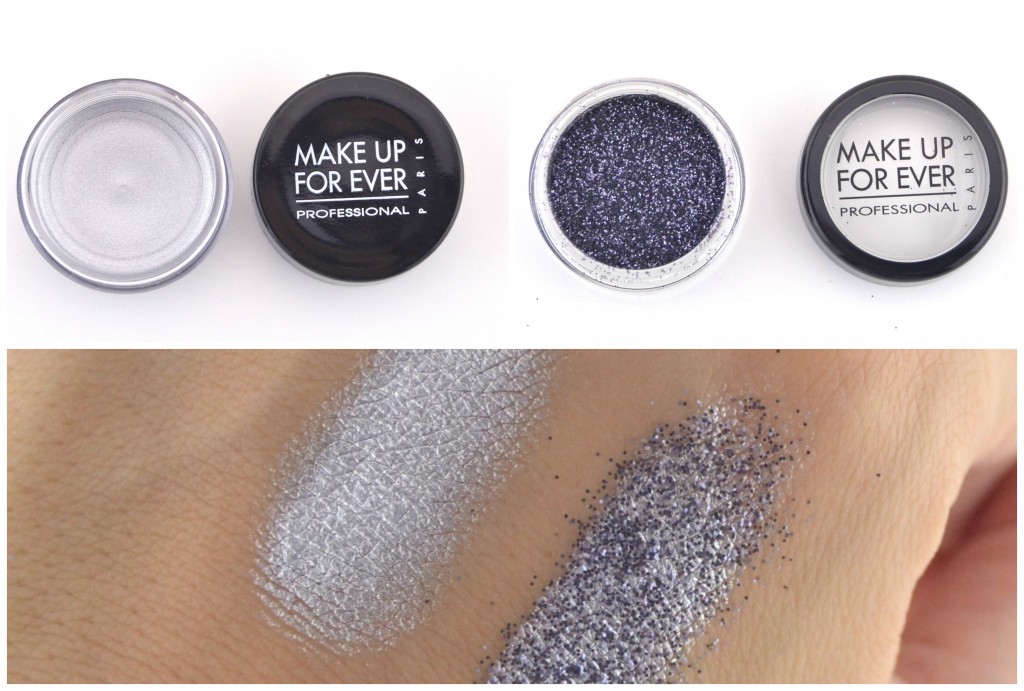 Although many of us are looking forward to Christmas, I'm actually a little more excited for NYE; something about getting dressed up and ringing in the New Years with close friends gets me pretty pumped. We're not sure what we're doing this year, but I have an idea of what my makeup will consist of. I'll be starting out with the glitter from the Make Up For Ever Midnight Holiday Collection overtop of Make Up For Ever Aqua Cream in #3, which will be sure to make my holiday outfit sparkle!

I own a few of the Make Up For Ever Aqua Cream and I absolutely love them. It comes in over 20 different colours, so you'll be sure to find the perfect shade for you. It features a long lasting, waterproof formula that combines the highest quality of pigments with mother of pearl particles to give ultra-pigmentation and rich colour payoff with a luminous finish. It has a creamy, almost elastic texture to it that helps to glide on smoothly and blend effortlessly. It's multi-purpose as it can work as a base powder for eyeshadows or you can build up the colour easily to use alone with great colour payoff. It lasts the entire day with no creasing, fading, or the need for touch ups. I'll be wearing #3 this holiday season, a beautiful bright, cool, sparkly silver that will be sure to light up the room. It retails for $29.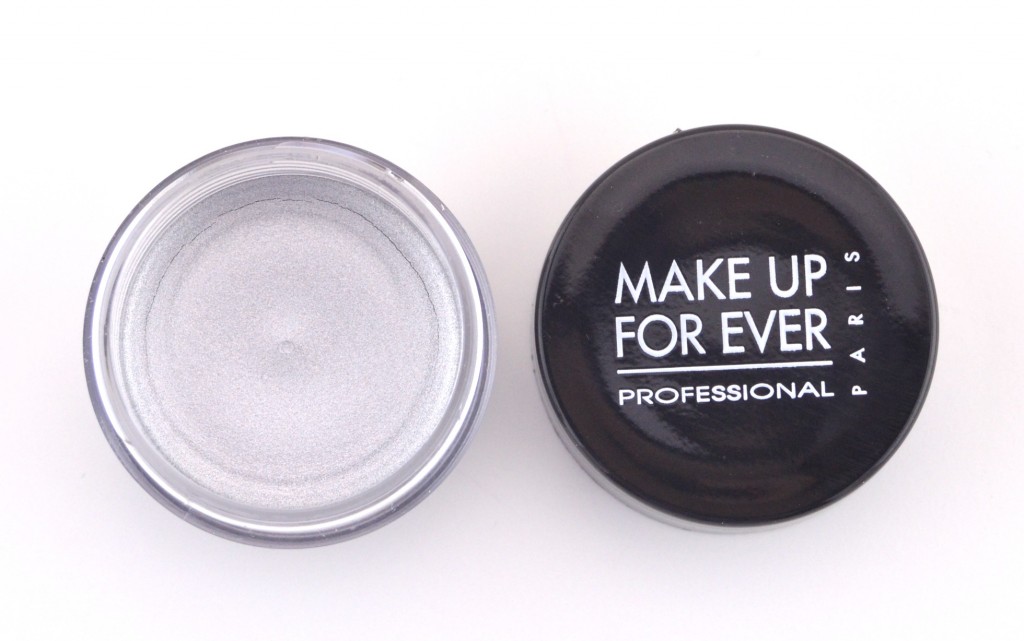 Overtop of the Make Up For Ever Aqua Cream #3, I'll be applying Make Up For Ever Glitters in #15. It comes in 13 glittery shades, a versatile glitter that is made for both the face and body. The glitter is lightweight, features ultra-fine particles of bright light that adds a little glamour to any look. It's pretty easy to apply, although can get a little messy and a little goes a long way. To use on eyelids, I would start with a good base and then gently pat on the glitter with a brush. For the face and body it's recommended to either wet the area first or wet your brush and then apply the glitter. You can also sprinkle over top of your favourite lipgloss to emphasize lip volume. After you get the glitter onto the face or body, you will have little to no fall out throughout the day and it lasts a solid 6 to 7 hours on the eyelid. It retails for $20.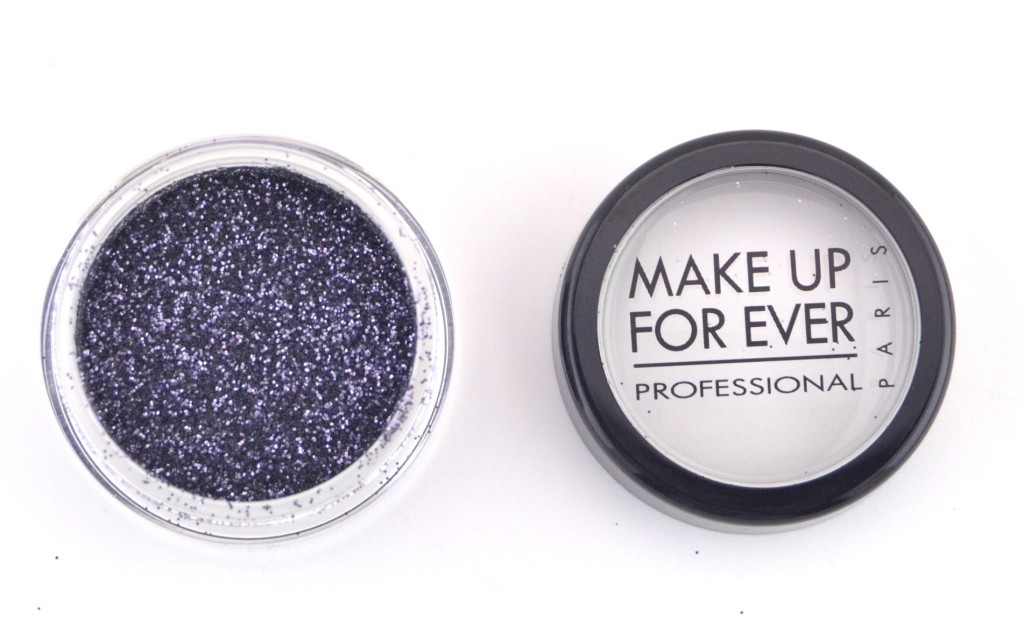 What do we think, perfect NYE eye look or what?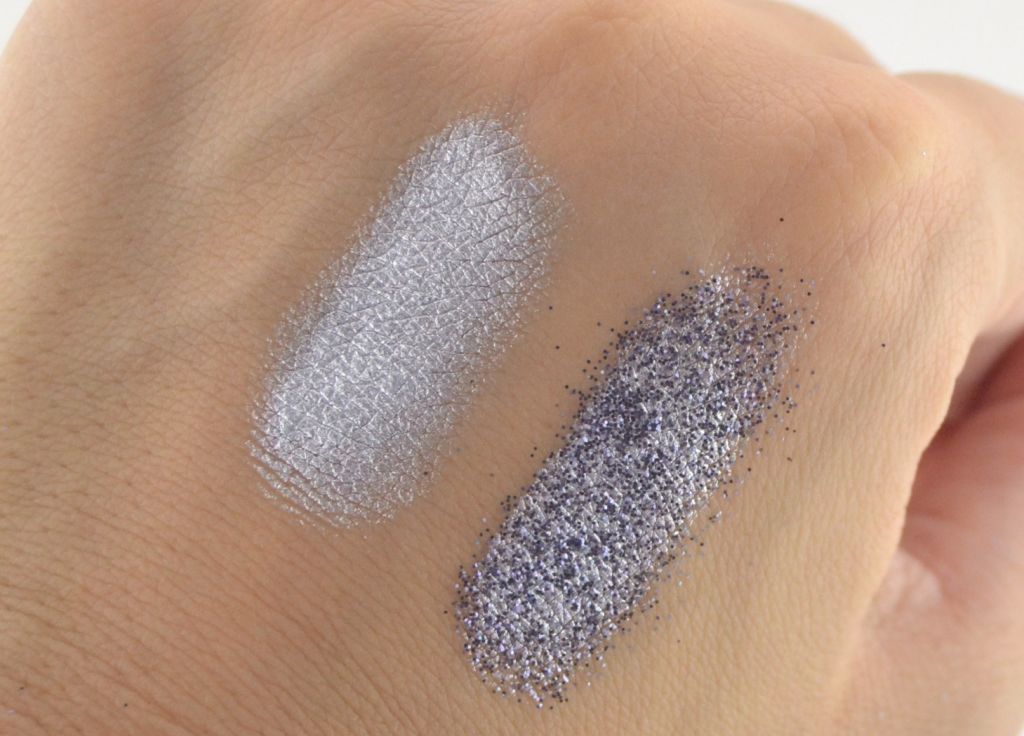 Also in the collection is Midnight Glow Palette for $48, Aqua Rouge Waterproof Liquid Lip Color in Satin Soft Pink for $29 and Midnight Glow Strass for $26,