Changing the face of makeup….. for ever!
I've been obsessed with the Make Up For Ever HD Foundation for years, it's been my foundation of choice whenever I'm looking for a high coverage, beautiful glow, but this season it comes reformulated with an advanced technology that will help provide flawless looking skin in 4K. It provides complete, silky coverage while staying invisible and comfortable, with an even more natural finish. We all know the next generation of digital devices will display images with unbelievable detail, clarity and heightened colour and we want our foundation to look completely natural on and off camera.

Make Up For Ever Ultra HD Foundation's unique and innovated design will help keep your skin flawless at any resolution, thanks to its innovated formula. It's enriched with amino acid, coated in pigments to help reflect and blur flaws for a translucent, invisible coverage. It also contains hyaluronic spheres to help hydrate and plump up the skin for a long, more comfortable wear, along with sericite that adds light reflecting properties to create a radiant and luminous effect. These combined help to mimic the vibrancy of natural beautiful skin for an extremely natural finish.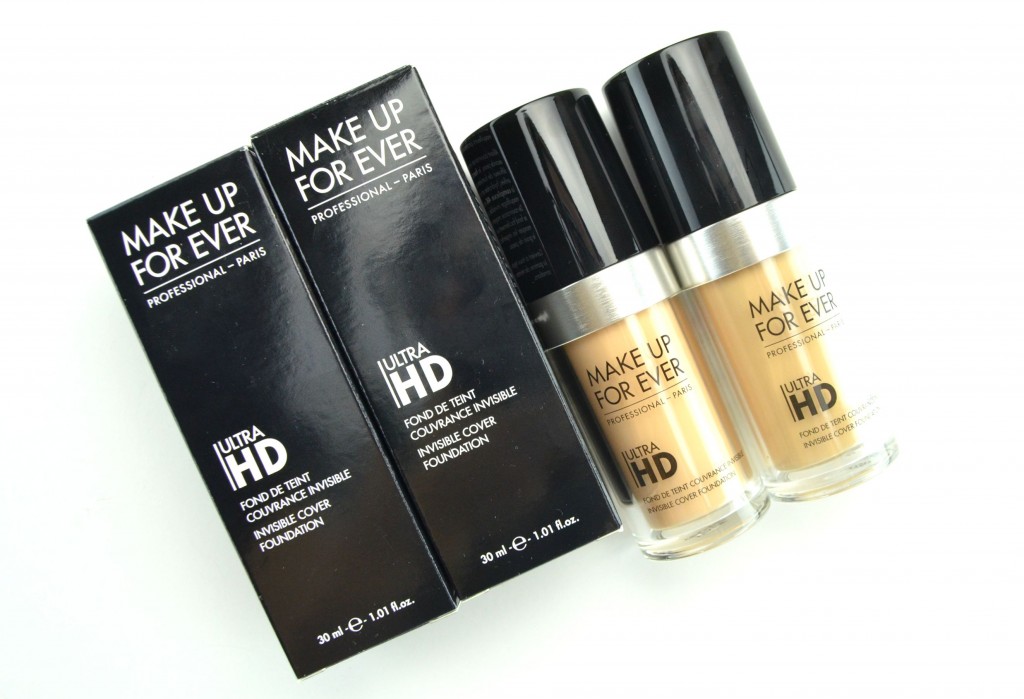 Make Up For Ever Ultra HD Foundation comes in your standard pump style bottle with an incredibly lightweight, rich and creamy texture. It does start off quite liquidy upon initial pump, but as you start to blend it into the skin, it turns into a velvety, creamy consistency. It provides a light to medium coverage, that's buildable to almost a full coverage without looking too cakey. It gives adequate cover for minor skin imperfections, dark spots and blemishes with a slight dewy finish. It does set and dry fairy quickly, but allows you enough time to go in for a second layer, if you desire. It provides a completely weightless feel and blends out easily. It wears incredibly, is comfortable the entire day and also lasts 10+ hours without fading, oxidizing or creasing.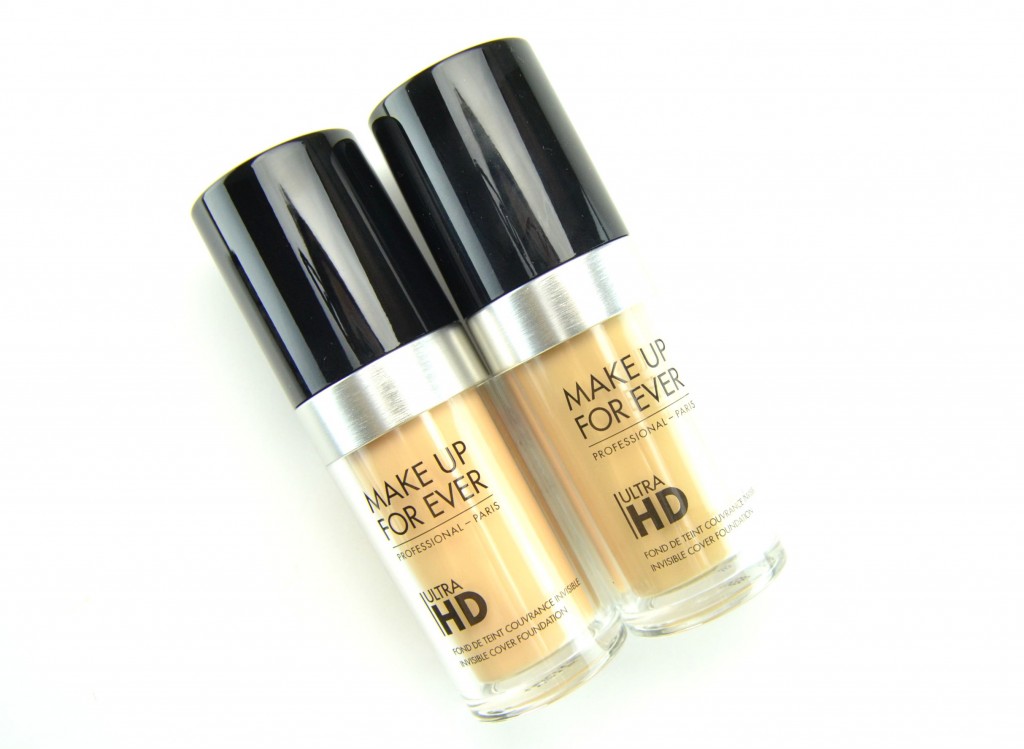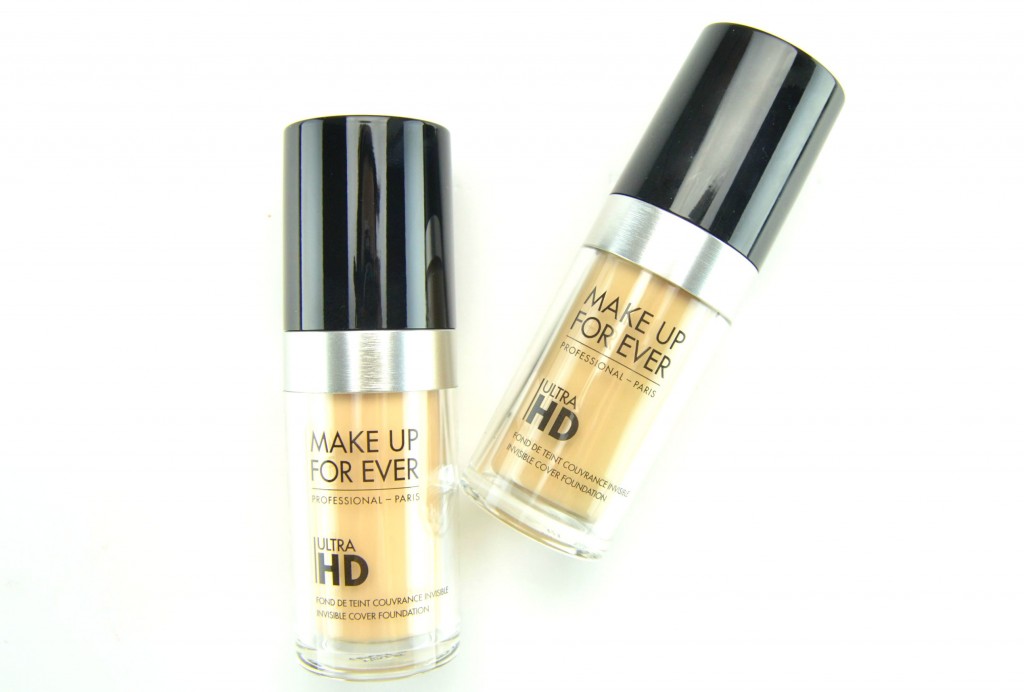 I'm always on the hunt for a foundation that will not only look natural, but will hide all my imperfections. The problem with full-coverage formulas is although it may look incredibly natural from a far, it can tends to look cakey when close up. I hate looking like I'm wearing a full-face, even when I am. I also suffer from extremely dry skin, so full-coverage foundations can sometimes look a little heavy and accenture my dry patches. The new Make Up For Ever Ultra HD Foundation is the best of both worlds, the coverage I need with the hydration my parched skin requires. I still pair it with my favourite MUFE Step 1 Equalizer Hydrating Primer for that extra boost of hydration, but even if I set it with a translucent powder, it never looks cakey, dry or heavy. I also found the best way to apply it, is with my beauty blender. I'm usually pretty lazy and just apply my foundation with a brush, but there's something about the beauty blender, that just provides it with a completely seamless, airbrush finished.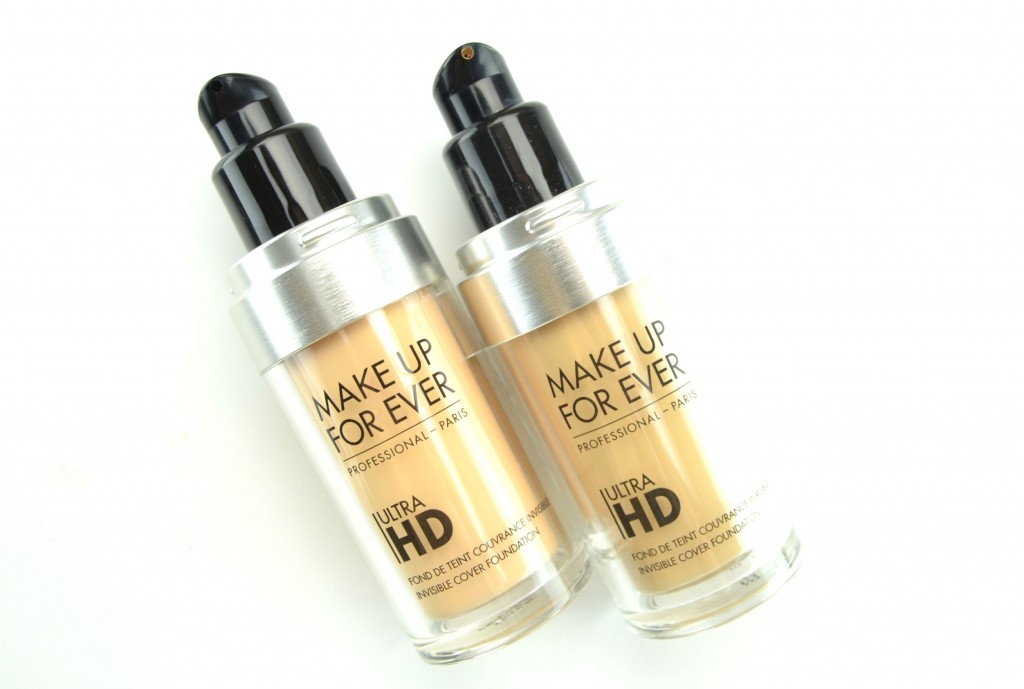 I've been wearing this new Make Up For Ever Ultra HD Foundation none stop for the past few weeks and it's held up beautifully, even in the dead of summer. This past week has been incredibly humid and even through the sweat, it still stays put the entire day. It doesn't seem to breakdown or look patchy, nor does settle into fine lines or pores. For someone who doesn't like a completely matte look, this helps to keep my skin radiant with a fresh, dewy glow that lasts all day. It definitely hides any hyperpigmentation, breakouts and redness on my skin, while still looking incredibly natural. It gives a beautiful finish to the skin that really does look and feel like second-skin once applied. Its breathable formula doesn't feel drying, clog pores, or cause breakouts. It also doesn't settle into fine lines or wrinkles and actually feels quite hydrating on the skin. For those with oily skin, or who prefer a more matted look, this might not be the foundation for you, but those with dry skin, you're going to be obsessed. It comes in a wide range of 40 shade and retails for $50.