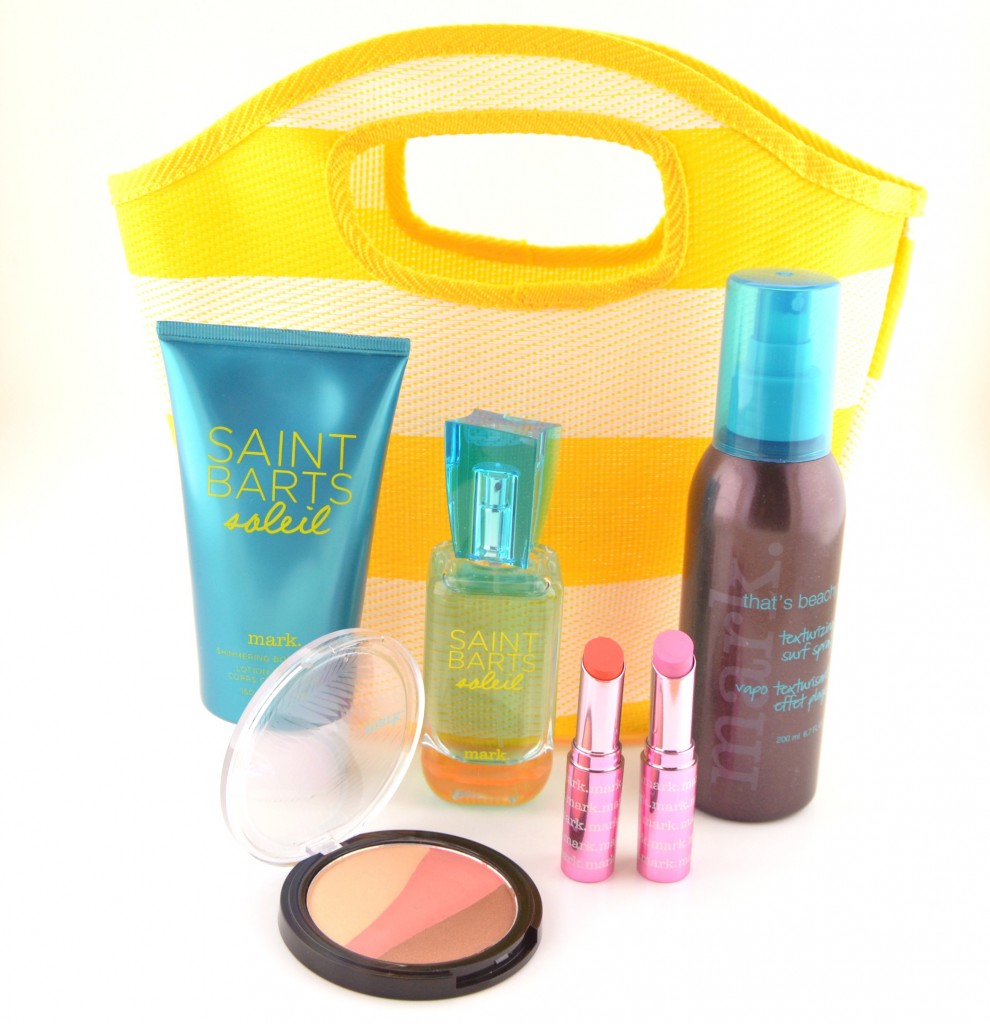 Pack your bags, we're off to Saint Barts! A girl can dream can't she? You may not be laying on the beach right now, but we all can pretend we're somewhere warm and tropical with the luxurious scents of sunscreen and coconuts. The new Mark. Saint Barts Soleil Collection will be the only accessories you'll need this summer, which feature an Eau De Toilette, Shimmering Body Lotion and an Island Beauty Face Compact.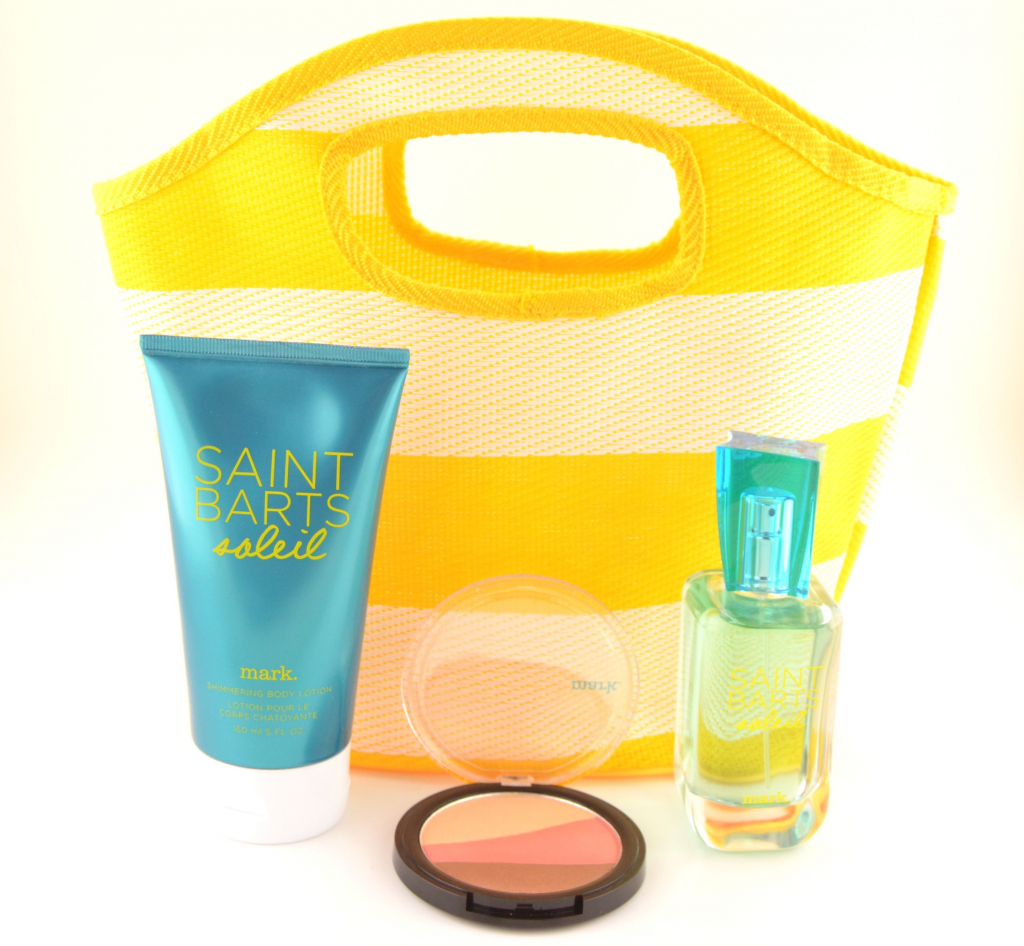 Mark. Saint Barts Soleil Eau De Toilette is a blend of Caribbean waters, exotic coconut milk and the bold and beautiful frangipani flower which will whisk you away to a tropical getaway and have you dreaming of 5 star resorts in the Caribbean. It has top notes of Mandarin, Island Fruit and Caribbean Waters, middle notes of Frangipani, Orange Blossom and Ylang Ylang, and base notes of Blond Woods, Sun-Kissed Notes, Coconut Milk.
Mark. Saint Barts Soleil Eau De Toilette has a very light, refreshing, airy scent, perfect for recreating summery days spent at the beach. It is fresh, fruity and a little sweet to start, but within 20 minutes the floral notes start to mix in beautifully to help tone down the sweetness. The base note of woods and coconut milk tie in wonderfully to make it truly an island inspired perfume. It retails for $24 for 50ml.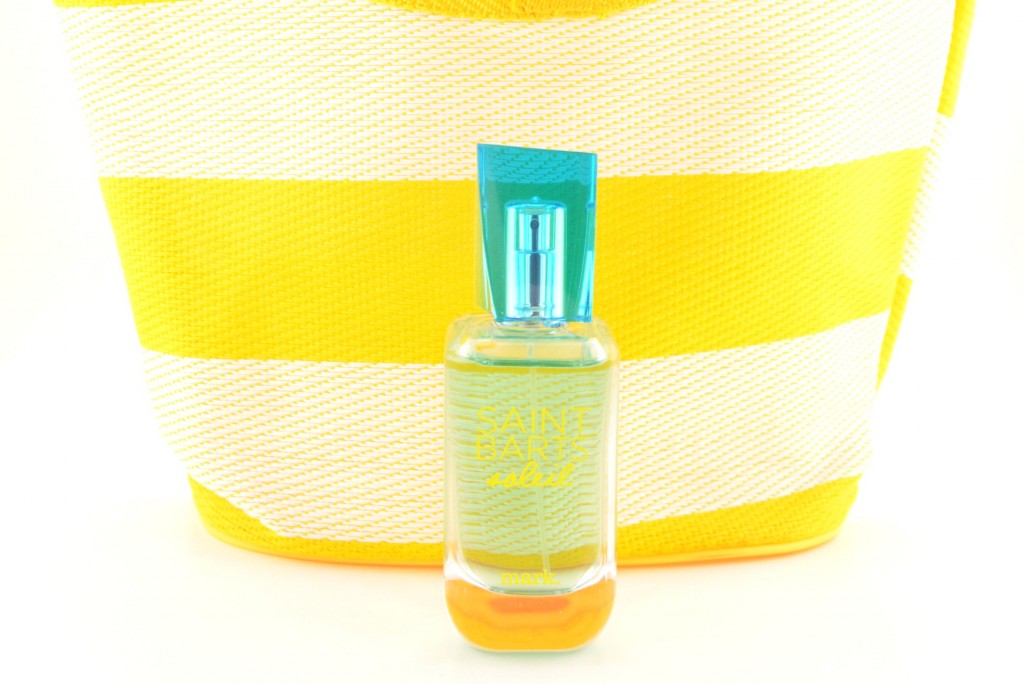 Mark. Saint Barts Soleil Shimmering Body Lotion is a hydrating luminizer that helps give a radiant glow to the skin. It's the perfect body lotion for layering under the Eau De Toilette for a luxurious, total-scent experience. It too has fruity scents of Mandarin and Island Fruit, floraly notes of Frangipani and Orange Blossom along with rich woodys note and Coconut Milk.
Mark. Saint Barts Soleil Shimmering Body Lotion has a lightweight, thin, almost runny texture (in a good way) that applies easily and absorbs into the skin within seconds. This is probably the most fast absorbing lotion I've tried in a long time, it really is within seconds. It has a lovely sparkle to it, smells amazing on its own or paired with other summer fragrances. It's highly moisturizing, keeps skin hydrated throughout the day without feeling greasy or oily. It is perfect for cool summer nights by the fire or to add a little shimmer to your look for a day at the beach. It retails for $14 for 150ml.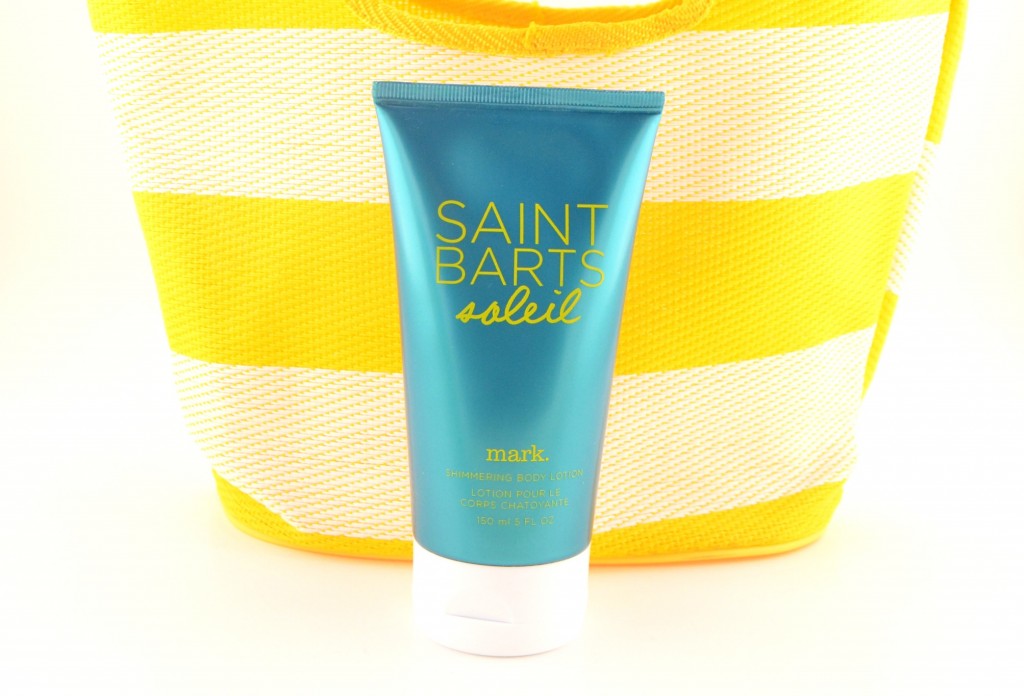 Mark. Saint Barts Soleil Island Beauty Face Compact is a bronzer, blush and highlighter all in one. You can use each shade individually to create a more custom look, or blend all 3 shades together for the perfect, all natural, summer glow.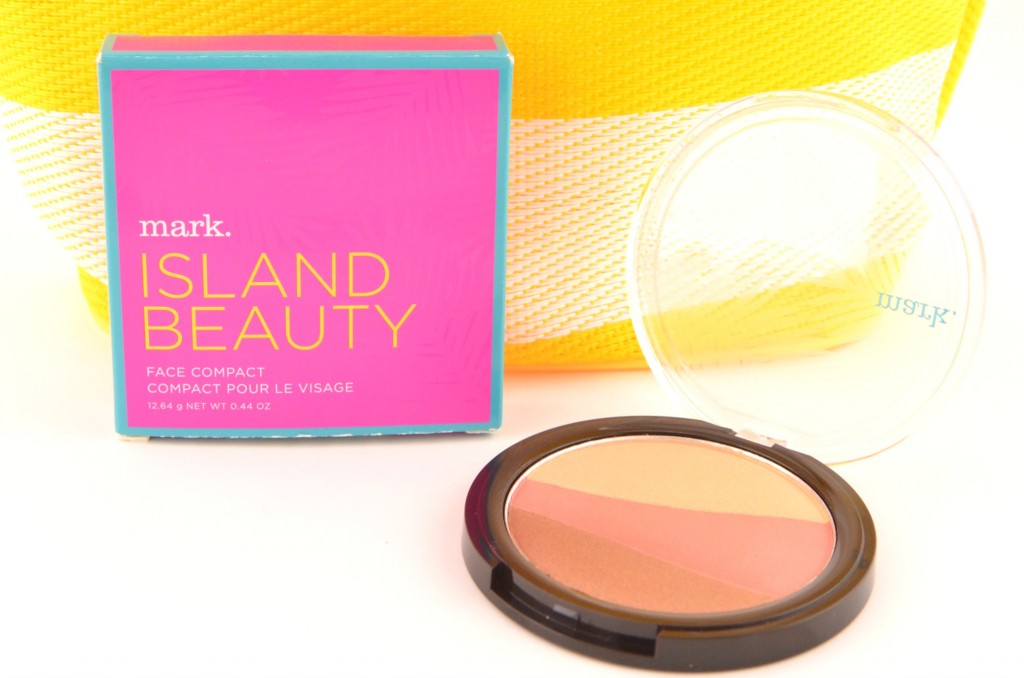 Mark. Saint Barts Soleil Island Beauty Face Compact features illuminating shades of bronze (perfect for contouring), coral (applied to the apples of the cheeks) and champagne (as a light highlighter) that works beautifully on their own as they do together. It has super soft and velvety texture that blends into the skin beautifully and wears for about 8 hours without fading. It's perfect on all skin tones and it screams "I've been on vacation". It retails for $18.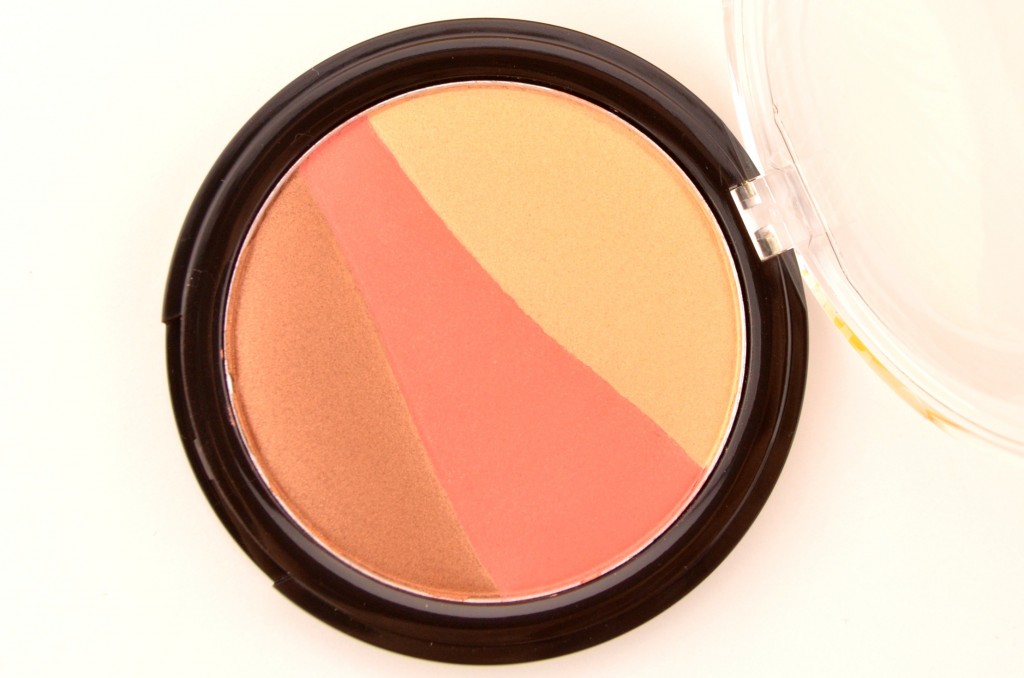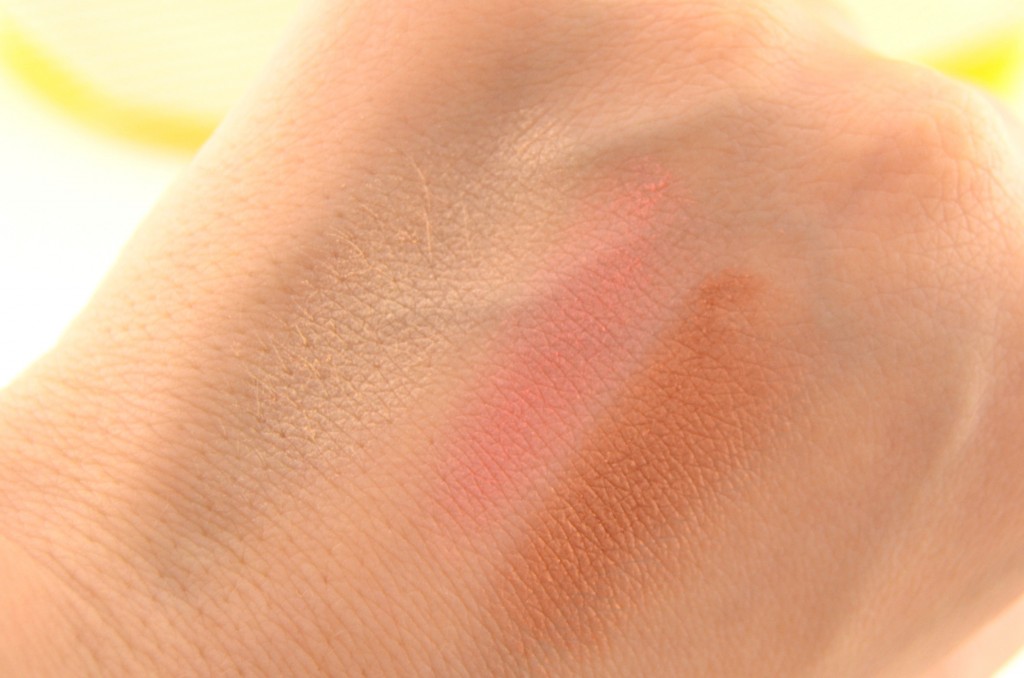 Another treat you might want to keep in your beach bag, along with the 3 products mentioned above, is Mark. That's Beachy Texturizing Surf Spray. It will help create natural looking beach waves with only the smallest amount of product and without weighing it down. It adds volume, body and texture in 3 easy steps. Start by spraying damp hair from roots to end, gently work the product through the hair while scrunching it with your hands, let hair air dry for back from the beach texture. It retails for $16 for 200ml.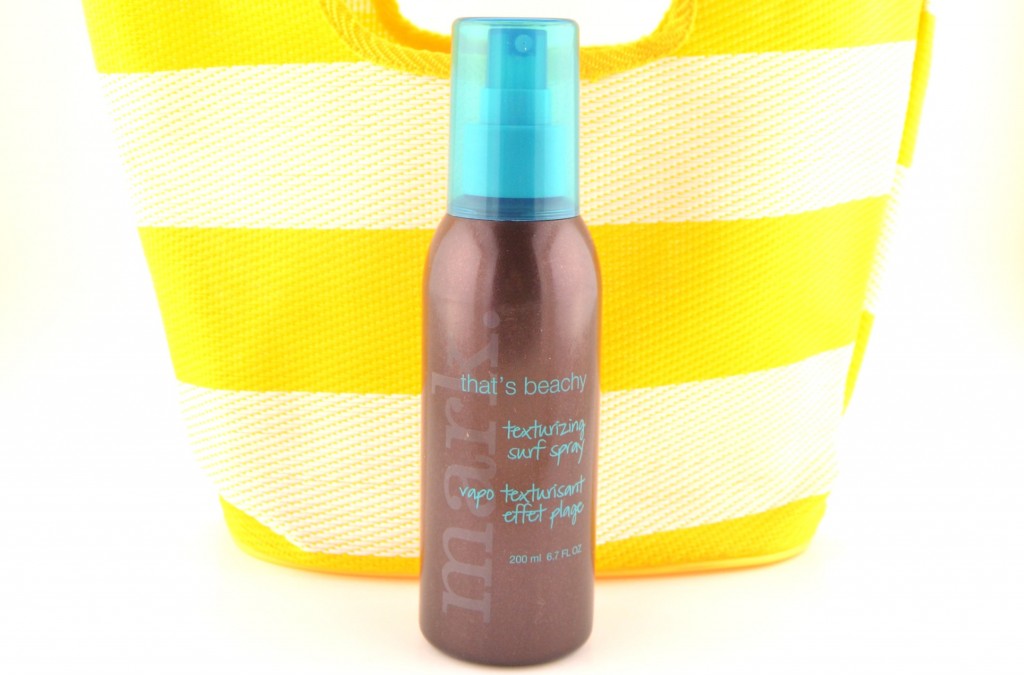 No beach bag would be complete without a lipstick or two and when they're packed with a ton of moisture, its even better. Mark. All Butter Now Lip Treats are infused with shea butter, cocoa butter and mango seed butter to help increase lip moisture by 124%. It provides medium coverage, truly opaque in 3 to 4 swipes and gives a butter shine to the lips. It does an excellent job at keeping lips hydrated, wears for about 3 hours and has the yummiest, sweetest, fruity scent that will have you coming back for more. It retails for $12 with 4 new shades, Coraltini, Bare All, Baby Me and Pop Tart.