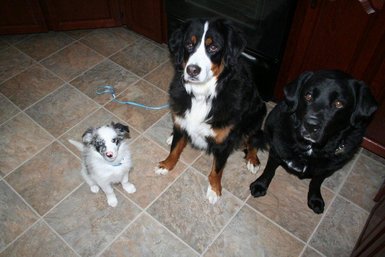 Winner for this month is Izabel Levesque!
What inspires her is that she's an animal lover who has 3 cats & 3 dogs, and she could not live without them. They brighten up the bad days and make the good ones even better! The two big dogs in the picture are retired dogs from Foundation MIRA Inc, based out of Montreal. They worked hard for most part of their life as they helped blind/disabled people have a better life.
Since May was all about what inspires you ladies, she is the winner of a 1 year subscription to Fashion Magazine. I get a lot of my inspirations from magazines not only for fashion, but make-up, hair styles, food, entertainment & life!