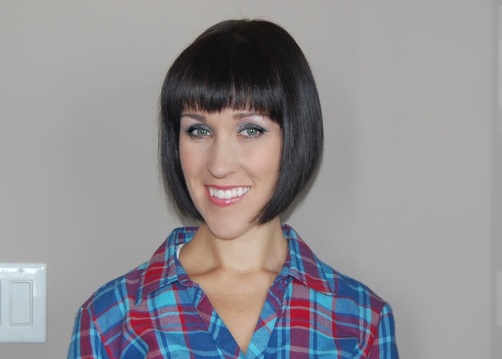 OMG I can't say enough good things about Mineral Hygienics;  I had the honour of testing our their starter kit, filled with 2 shades of Mineral Hygienics SPF Foundation, Mineral Hygienics mineral enhancer, Mineral finishing powder & a flawless face mineral brush. Everyone knows I'm a huge Mac Cosmetic fan and for the past 3 years I've been using Smashbox Halo powder as they promise to hydrate and moisturize , that is until I've recently tried Mineral Hygienics make-up. 
It's so hard to do a review on make-up as it's a personal preference, depends on your skin type, what you are looking for in a cosmetic, so all I can really say is its amazing! I loved everything about their product right down to the cool, easy you use brushes that come with each kit. I have a lot of different brushes that I do not care for because they apply too much makeup but this one is perfect. It's super soft and fluffy and it puts the perfect amount of makeup on each and every time. If that's not enough it does not shed one bit, unlike many of my others (some of the brush always ends up on my face). 
I'm not going to lie, I think the best thing about this product is that it stays on forever (or until you take it off). I was blown away that at the end of the day and by the end of the day I mean bedtime, I still have my "full face" on. It's sad to say that over the weekend I fell asleep (or should I say "passed-out) with my make-up still one, only to wake up in the morning with my eyeliner all over my face, my mascara all under my eyes, most of my lipstick on my pillow but my foundation looked amazing, like I just put it on. Yippee no more running to the mirror during the day and thinking "what happened to my makeup? 
It instantly smoothes the appearance and helps perfect your skin, it kept my skin moistened and best of all it lasted all day. Because it does not absorb your oils and moisture is allows your skin to breathe all day (which for me meant less break-outs). I love the glow it gave my skin when I was done. What could be better than all this??? The prices on average will now be saving me about $20 each time I place an order and with their 45 day money back guarantee, what do you have to lose??? 
Mineral Hygienics Foundation has only four Ingredients: Titanium Dioxide, Iron Oxides, Mica and Zinc Oxide. It does not contain fragrances, talc, bismuth oxychloride, dyes, parabens, mineral oil, saligylates, carmine, synthetic fragrances, methylparaben, petro-chemicals, or anything else. The Titanium Dioxide and Zinc Oxide provide a natural SPF and sun protection. Best of all the foundation comes in 12 shades, something for everyone. 
One lucky reader had the chance to win their very own starter kit (a value of over $150) by leaving a comment on my review on Facebook on which product(s) they would love to try or why they want to try mineral hygienic? And the winner of their very own Starter Kit is Esther Semeniuk!
***Disclosure: product was sent to me for review consideration***