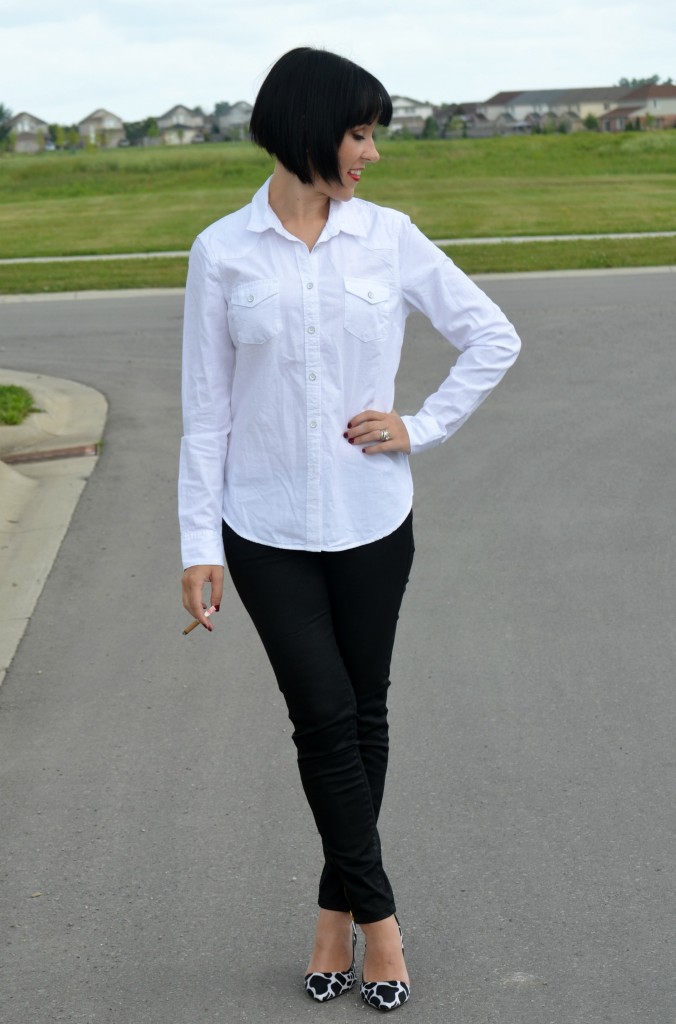 Urban Decay Pulp Fiction Collection

I may not be doing the twist with John Travolta in a 50's diner, or sipping on a $5 milkshake with a cigarette in hand, but I am channeling my inner 90's child with the new Urban Decay Pulp Fiction Collection. Pulp Fiction celebrates its 20th anniversary this year and Urban Decay wanted to celebrate it with a limited edition collection. This 5 piece collection was inspired by Uma Thurman's character, Mrs. Mia Wallace, and will help you create her dark, edgy, completely badass look. "Everybody just be cool" with a defined brow, a winged out eye, dark red lips and matching oxblood nails. The collection features a 5 piece eyeshadow palette, three of the shades being brand new, a Heavy Metal Glitter Eyeliner, Glide-On Lip Pencil, Revolution Lipstick and Nail Color. This collection will be out in August at your local Shoppers Drug Mart and Sephora.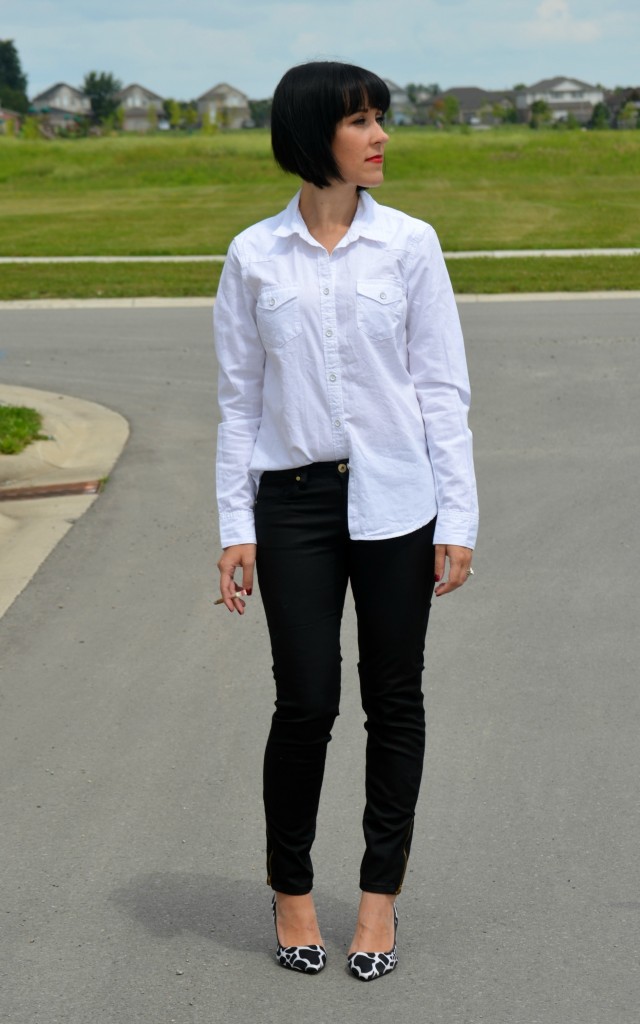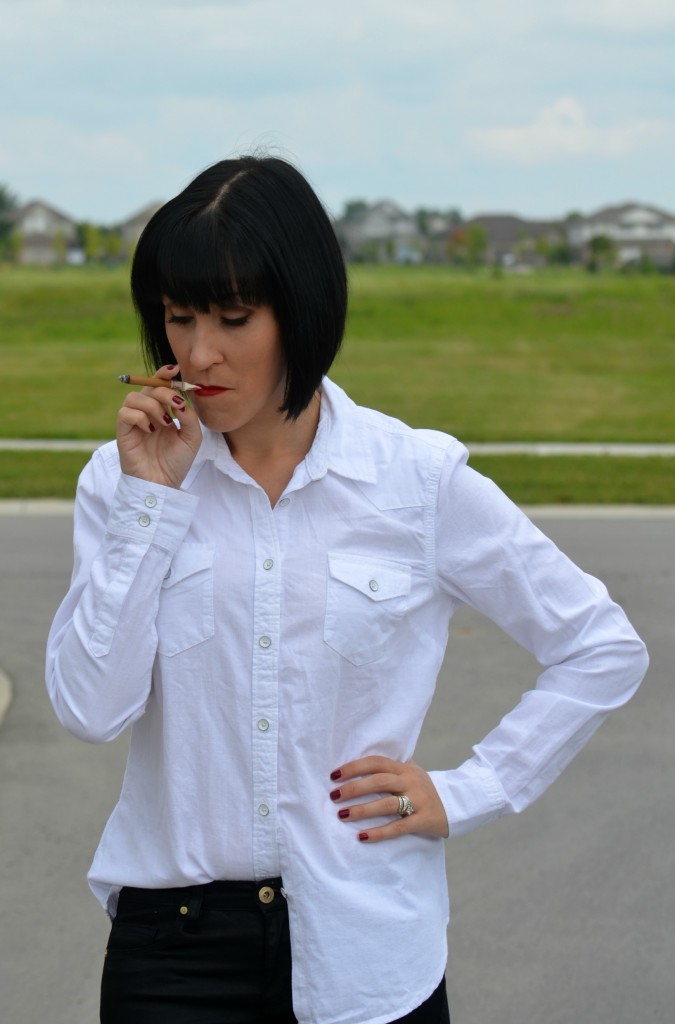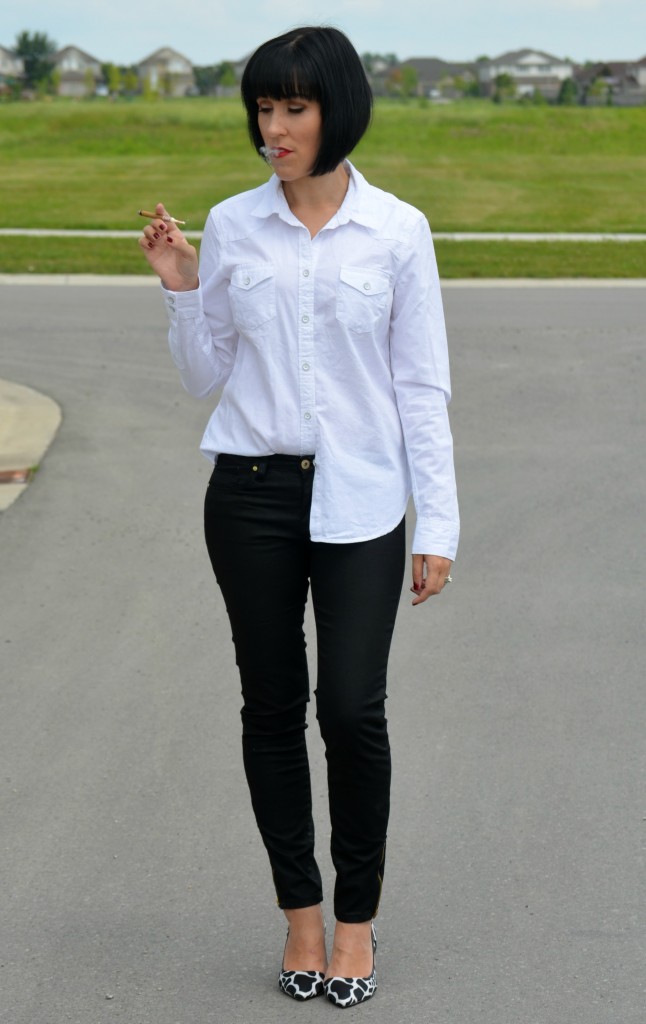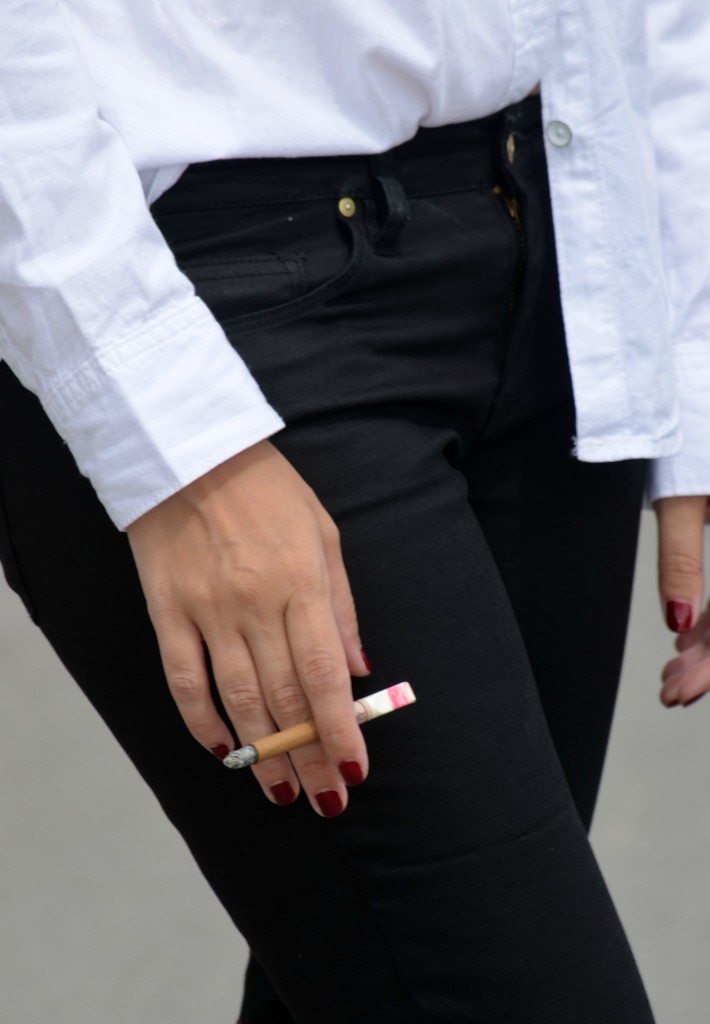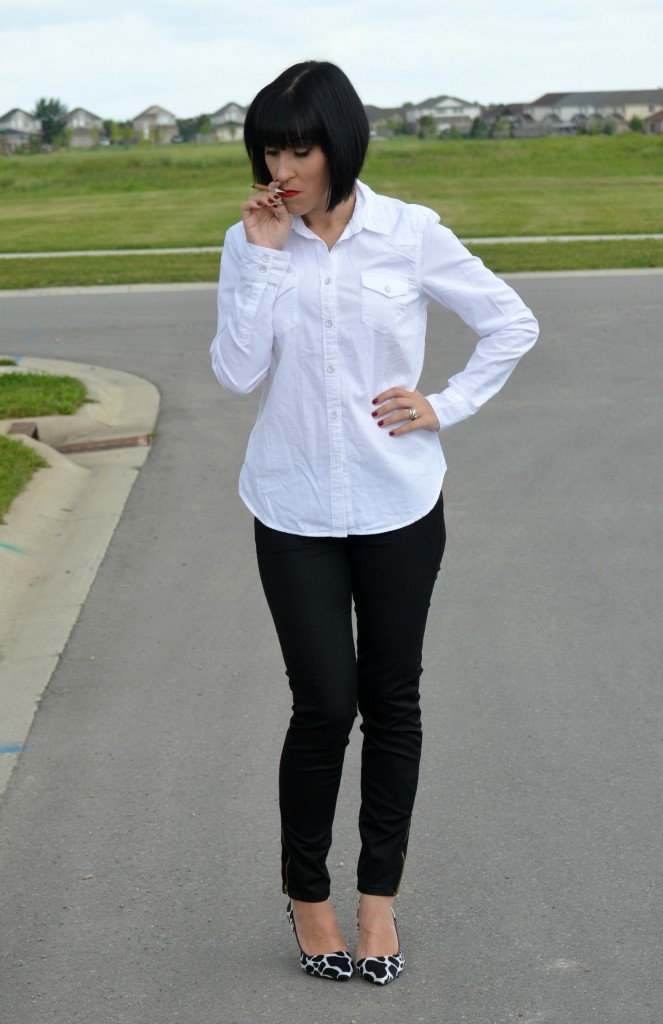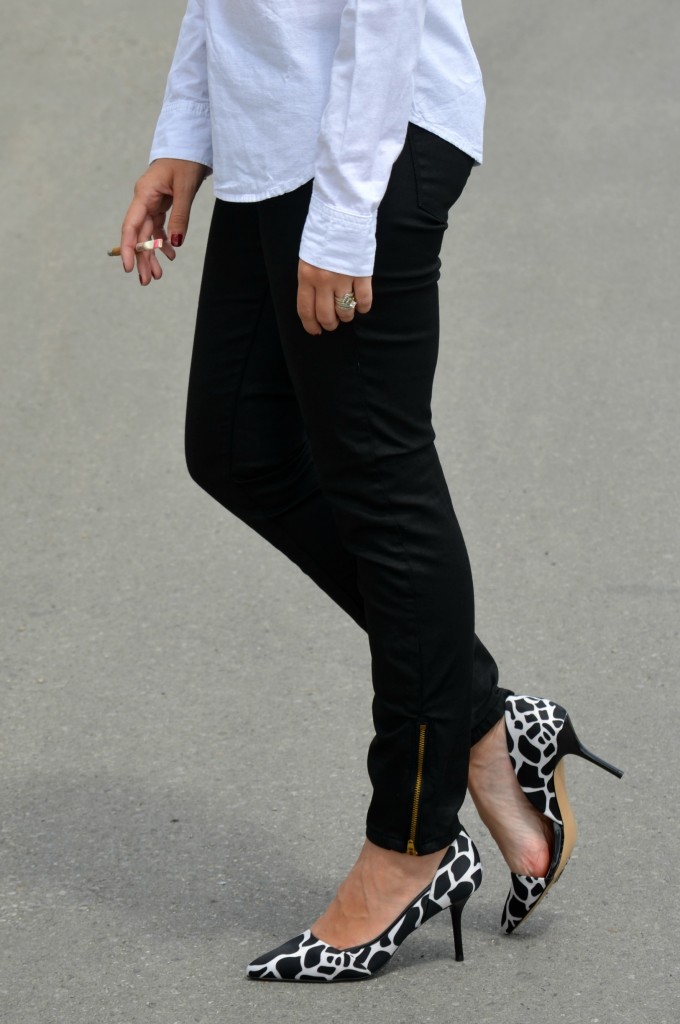 Urban Decay Pulp Fiction Eyeshadow Palette comes in a gorgeous shiny black case with a full size mirror on the inside and a blood-red double-ended, compact shadow brush on one end and a multi-tasker brush on the other. It consists of 5 shadows, Righteous which is a light matte cream shade, Tyranny which is a warm matte brown shade, Vengeance which is a rich, satiny, yet still matte taupe/ brown shade, Furious which is a satiny white shade, and finally Anger which is a satiny black with a slight sparkle throughout it. It has a rich and creamy, velvety texture that's highly pigmented and rich in colour. It applies evenly, blends out beautifully and each shade is very complimentary to each other. With a primer, you'll have no problem wearing it the entire day without creasing or fading. The "Get the Look" card makes it extremely easy to recreate a modern version of Mrs. Mia Wallace, with its step-by-step instructions. It retails for $40.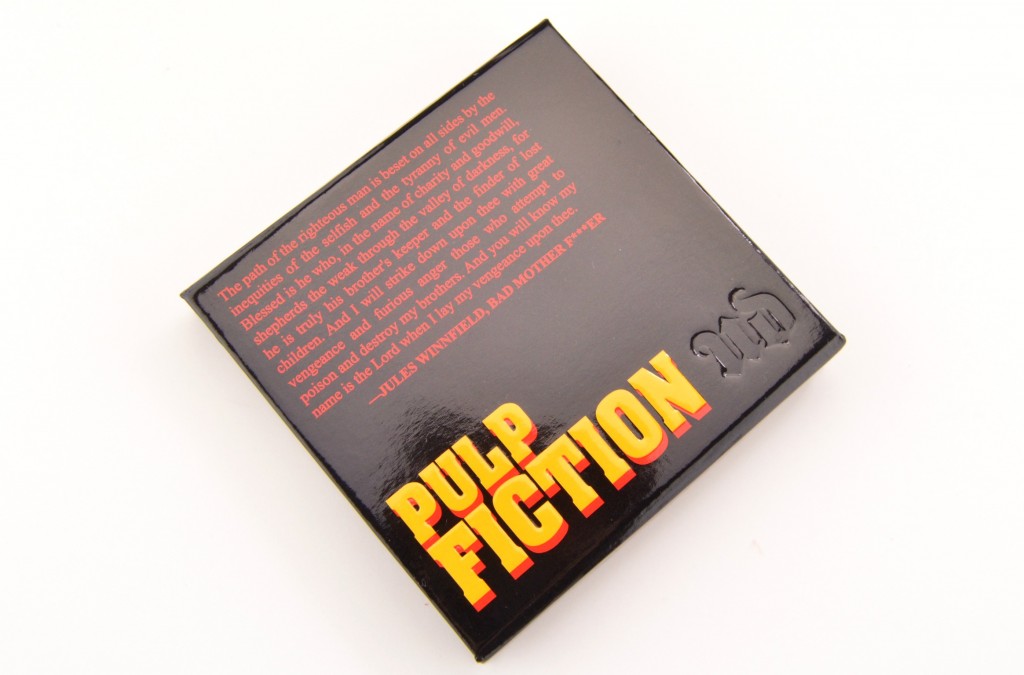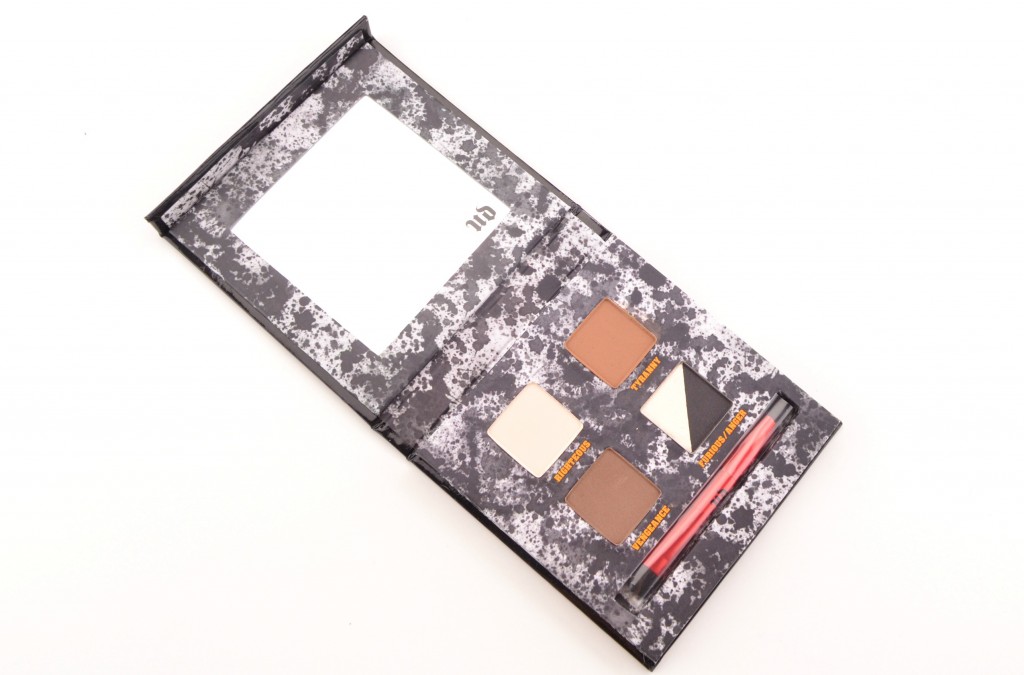 Although Mrs. Mia Wallace wasn't wearing any glitter in the movie, you can create a 90's inspired look without a little sparkle. Urban Decay Pulp Fiction Heavy Metal Glitter Eyeliner in Gunmetal has a water-based formula that contains black and silver, super-fine glitter, in a clear base. It has a thin and watery consistency that applies evenly when applying with thin, tiny strokes. It's extremely buildable to a semi-opaque coverage, although any more than a few layers and it starts to get a little heavy. It dries and sets fairly quickly and stays put for a solid 8 hours without fading, cracking or smudging (although you may lose a little glitter throughout the day). It's formulated with peach and cucumber extract to help keep skin conditioned, along with carrot extract to help smooth and soften the skin for extra comfort. It retails for $23.
Urban Decay Pulp Fiction 24/7 Glide-On Lip Pencil in Mrs. Mia Wallace is an essential for creating a long-lasting base for the matching lipstick in this collection. It has a rich and creamy texture that's formulated with vitamin E, jojoba oil and cottonseed oil to help nourish the skin and ensure smooth and easy application. It really does glide across the lips without tugging or pulling on the skin. It provides full, opaque colour coverage that acts as a wonderful base for the matching lipstick. It's comfortable to wear all day without feeling dry, settling into fine lines, wrinkles and doesn't feather outside of the line. Its waterproof formula stays put throughout the entire day. It retails for $24.
Urban Decay Revolution Lipstick in Mrs. Mia Wallace is a rich, vibrant, deep "blood red" with a soft shine. It has a lightweight, creamy texture that applies easily and is intensely pigmented, truly opaque in one single swipe. It keeps lips hydrated throughout the day with a slight glossy finish. Its long-lasting formula is comfortable to wear without feeling heavy or tacky. When I coloured in my lips with the lip pencil, it lasted a solid 12 hours (even with eating and drinking). It retails for $26.
Urban Decay Pulp Fiction Nail Color in Mrs. Mia Wallace has a very thin, very flat brush that, although gives a smooth and even application, it takes at least 4 swipes to cover the entire nail. It's extremely pigmented, it only requires 1 coat to get full opaque colour, but I went ahead with 2 coats, just to be safe. It's a gorgeous deep red with a hint of shimmer throughout that gives a high-glossy, almost candy-apple effect to the nails. It can be a little streaky, although I'm not the best at painting my nails. It dries within minutes for a dark and vampy look and putting the final touches on your Mrs. Mia Wallace look. It retails for $18.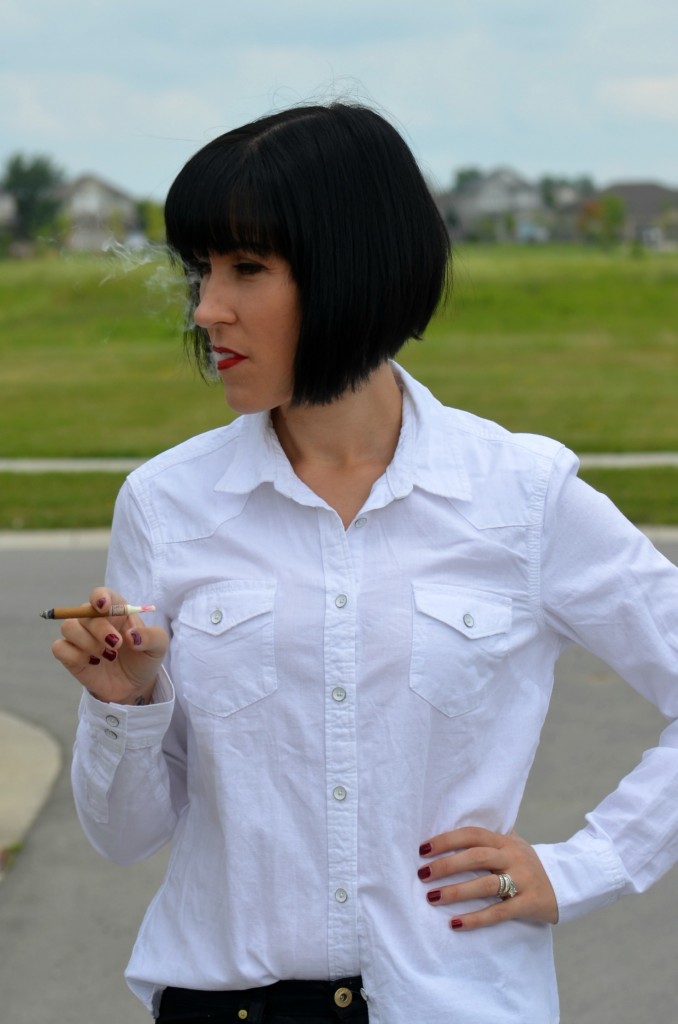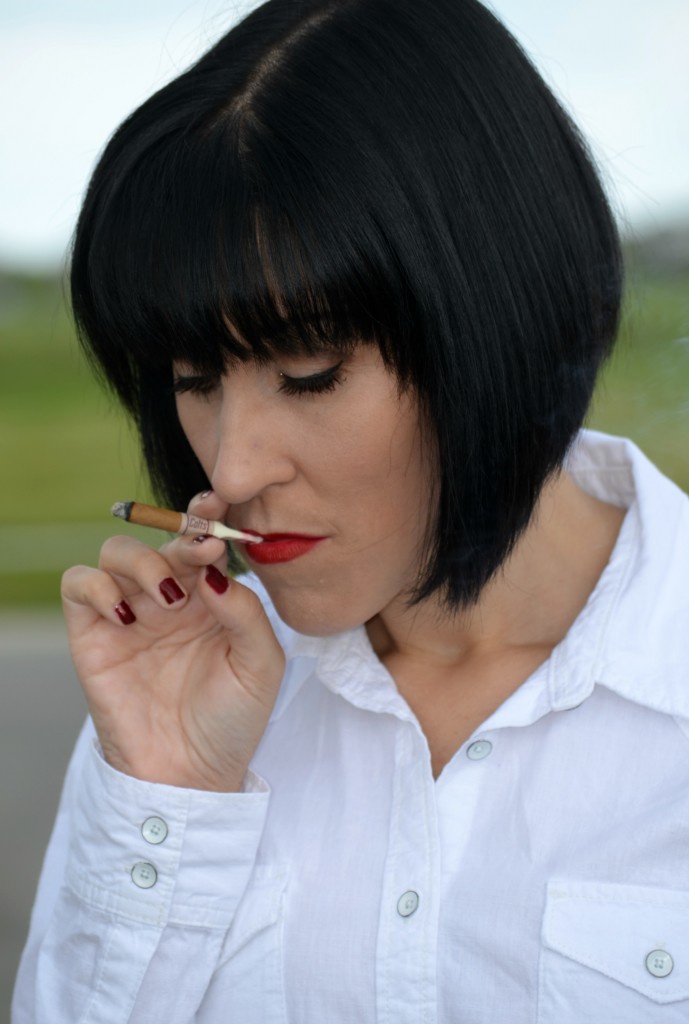 "I do believe Marsellus Wallace, my husband, your boss, told you to take ME out and do WHATEVER I WANTED. Now I wanna dance, I wanna win. I want that trophy, so dance good." – Mrs. Mia Wallace