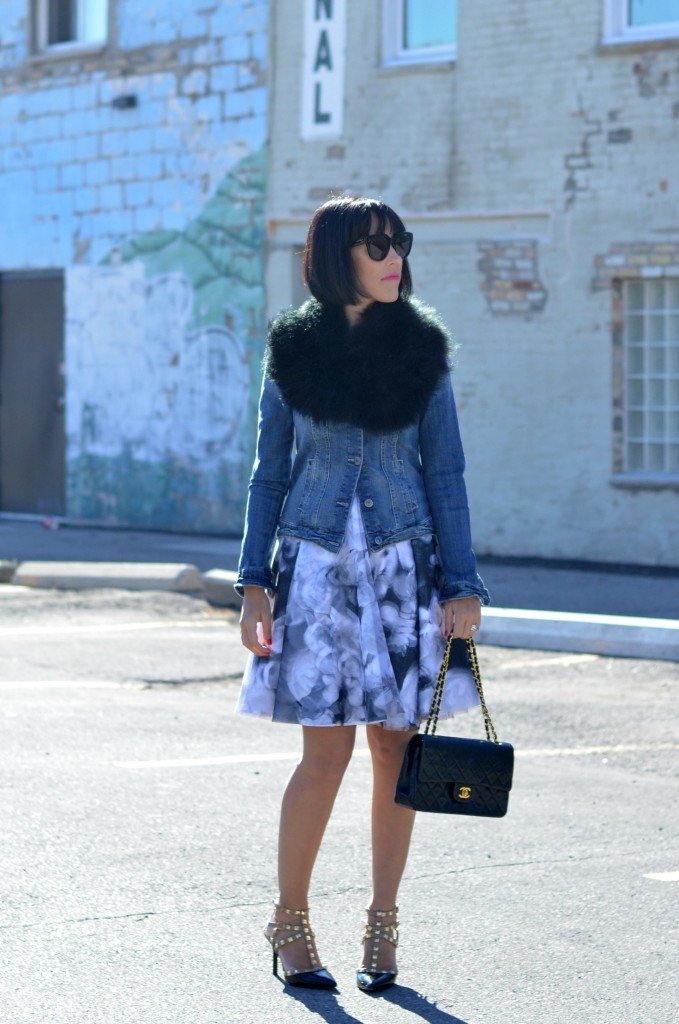 Faux Fur Stole

Neckwear is a must if you plan on surviving cold Canadian temperatures. It's a must-have accessory for winter. Not only is it functional and helps keep you warm, there's something incredibly chic, classy and beautiful about a faux fur stole. It instantly adds a certain mystery to any outfit, yet is right on trend. That being said, there's an art of drapery when it comes to styling a stole. It's important to think about fabric and material. Chunky, knit stoles are often hard to style and can add bulk. Thin, silky stoles are often too lightweight and don't actually help to keep you toasty warm. A faux fur stole, like this beautiful one from Avon, is just fabulous.
Stick to a solid design, a pattern stole can often be too busy, especially when it comes to faux fur. If you already have an element of texture, print or pattern in your outfit, like this floral dress, a printed stole can often compete with it and make the entire look too overwhelming. A simple black stole is an excellent choice when looking to add texture and depth to any outfit. It will literary go with everything in your wardrobe without looking like a furry animal. Smaller than a fur vest or jacket with the same bold and dramatic effect. Whether you decide to dress it up or down, a faux fur stole is an excellent investment this winter.
This faux fur stole is such a versatile piece. It can be wrapped around my shoulders for a casual stress style look, draped over one shoulder for a more chic, glamour feel or cross-body for a trendier effect.
What I Wore- Dress- RW & Co., Denim Jacket- Smart Set, Celine Sunglasses- c/o Smart Buy Glasses, Chanel Purse- Luxe Touch, BCBG Pumps- DSW