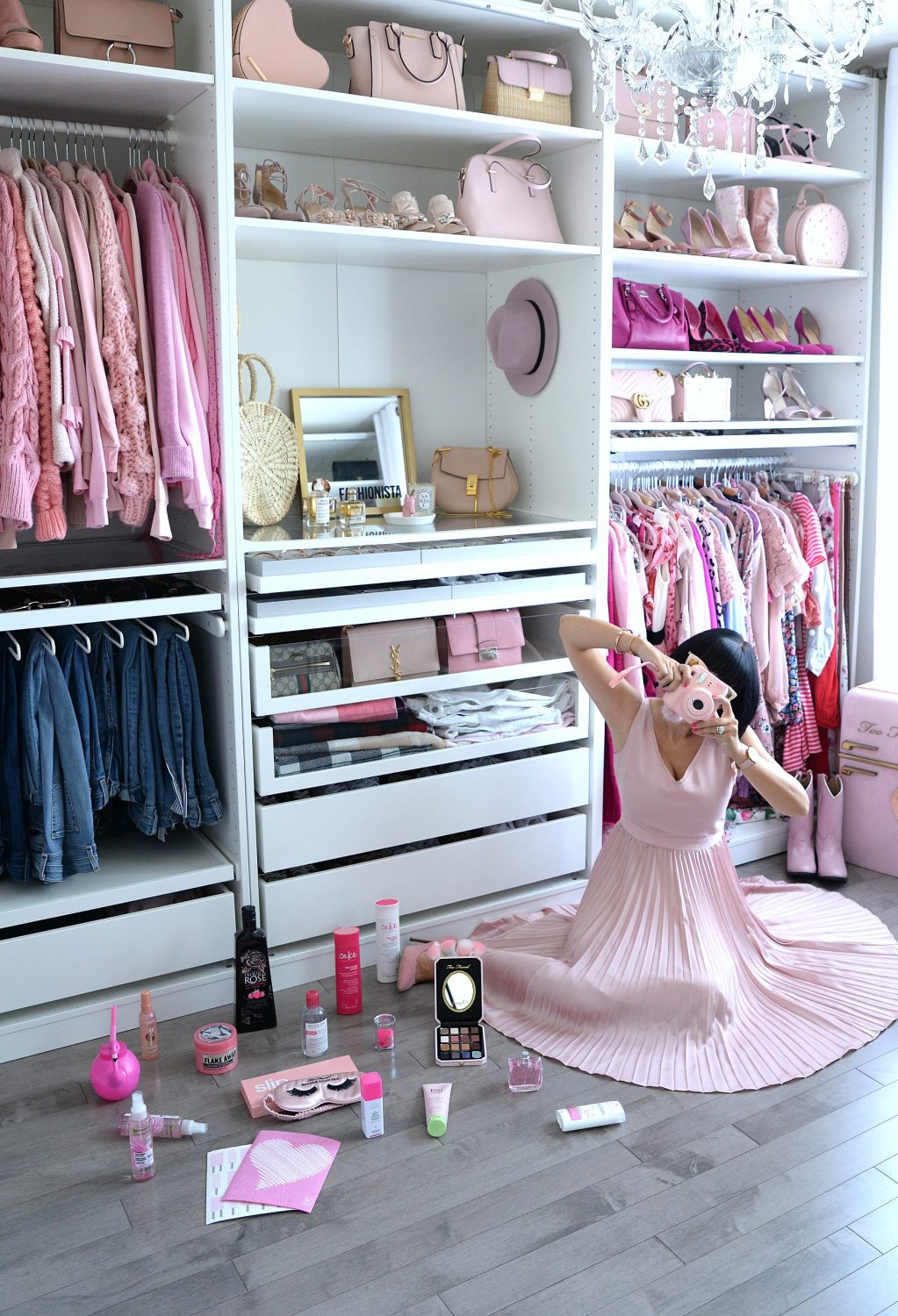 Must-Have Pink Products
With a blog name called Pink Millennial it's no surprise I have a thing for pink. I'm not going to lie, half the products I try are usually because of the packaging. Blush, bubble gum, petal, pastel… call it whatever you want, pink is here to stay. Soft and romantic, bold and bright, it doesn't matter the hue, pink is my go-to colour of choice when shopping for clothing, shoes and accessories. My love of pink doesn't stop in my wardrobe, my home, skincare, haircare, makeup and fragrances are full of it too. More brands and businesses are incorporating this fabulous colour into their packaging, and I couldn't be happier. If you're a die-hard pink fan, you're going to love some of these products.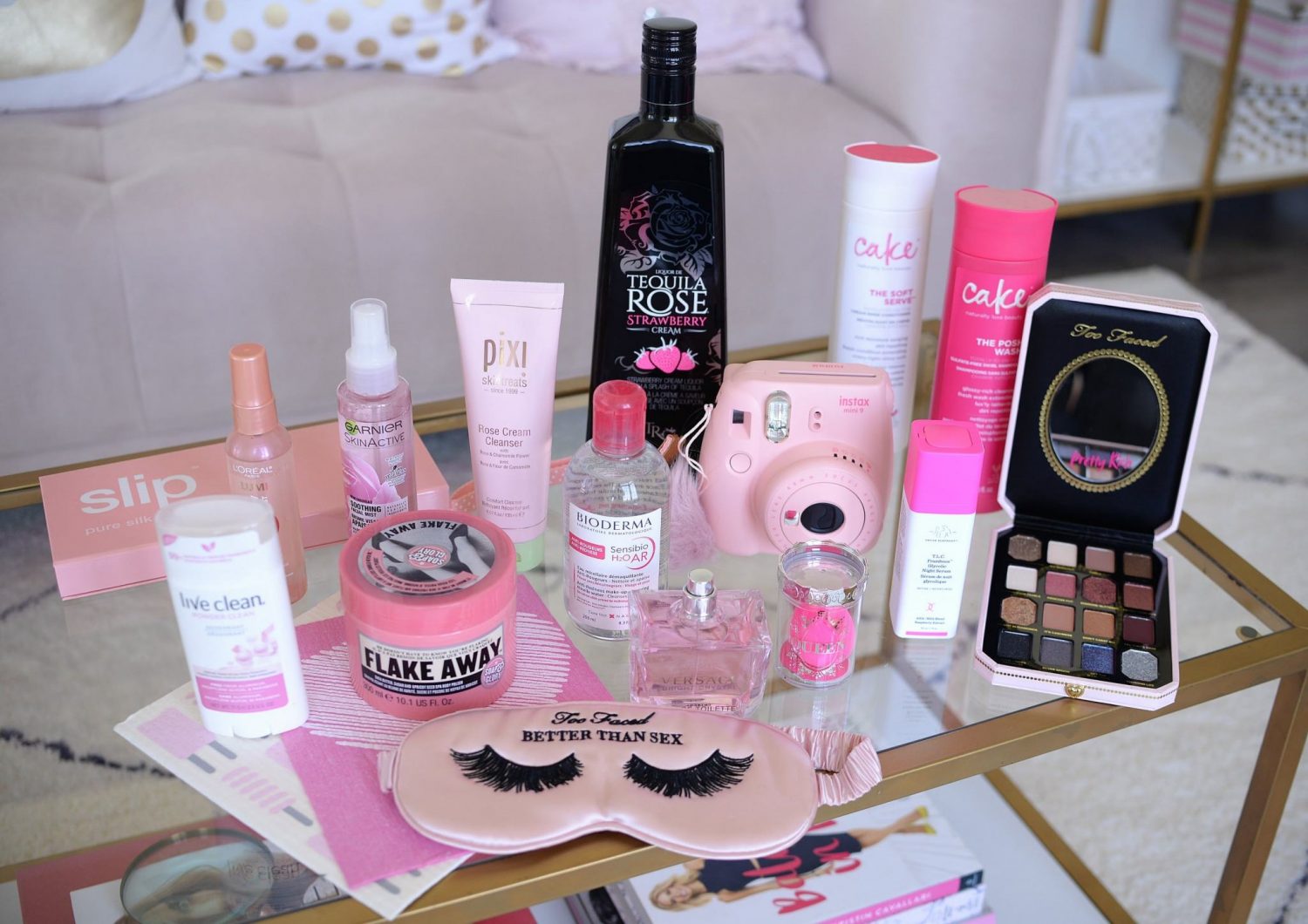 Let's start with an oldie. When I was in high school, I used to be obsessed with Tequila Rose (and yes, I was an underaged drinker, although I'm not promoting that). Its silky-smooth, strawberry cream flavour was the perfect balance between sweet and tequila-y. You get the sugary taste from the strawberries with the sweetness of the agave found within the tequila. The unique science behind the bottle allows you to know when it's perfectly chilled, as the roses will change from silver to the brand's signature pink. Basically, when it's pink, it's ready to drink! I remember pairing it with chocolate vodka to make a chocolate covered strawberry shot. Let me just tell ya, it's the perfect summertime drink. It retails for $29.95.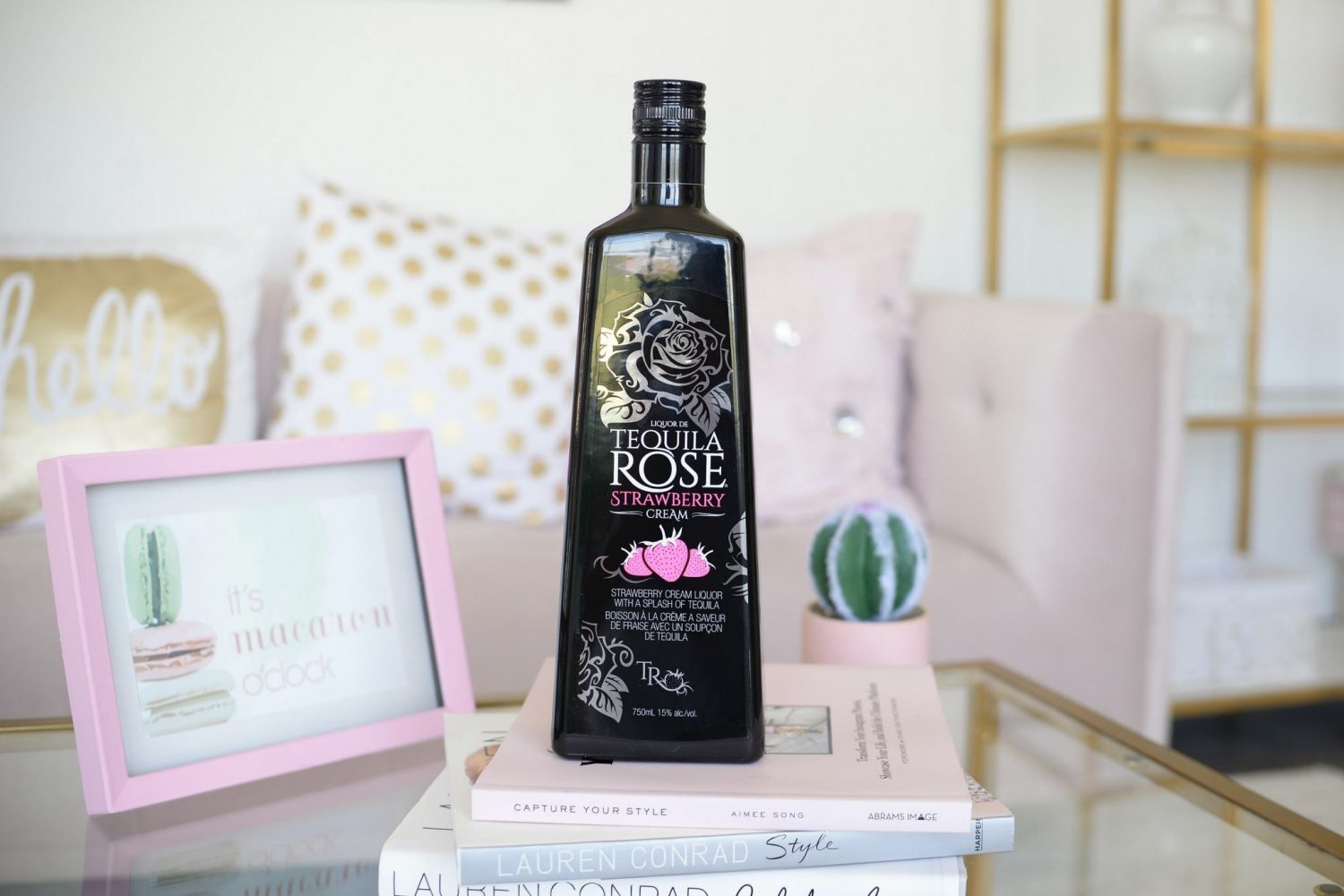 Keeping with some tried and true favourites, it wouldn't be a pink post without talking about the OG Beauty Blender. Although many brands have "tried" to dupe it, imitate, replicate or straight-up knock off their design, none will ever compare to the original. From its unique shape, to size, texture and bounce, it's the only way I know how to apply a completely flawless makeup application. I can't even tell you the last time I reached for a makeup brush. If you've been living under a rock for the past 5 years, it's basically a makeup sponge that doubles in size when it's wet. The damp surface will allow you to achieve a streak-free blending experience with a soft, almost airbrushed dewy finish. The unique teardrop-shaped tip gets into every crevice of your face, even those hard to reach areas like around the nose and eyes, ensure every inch of your face is flawless. It retails for $26.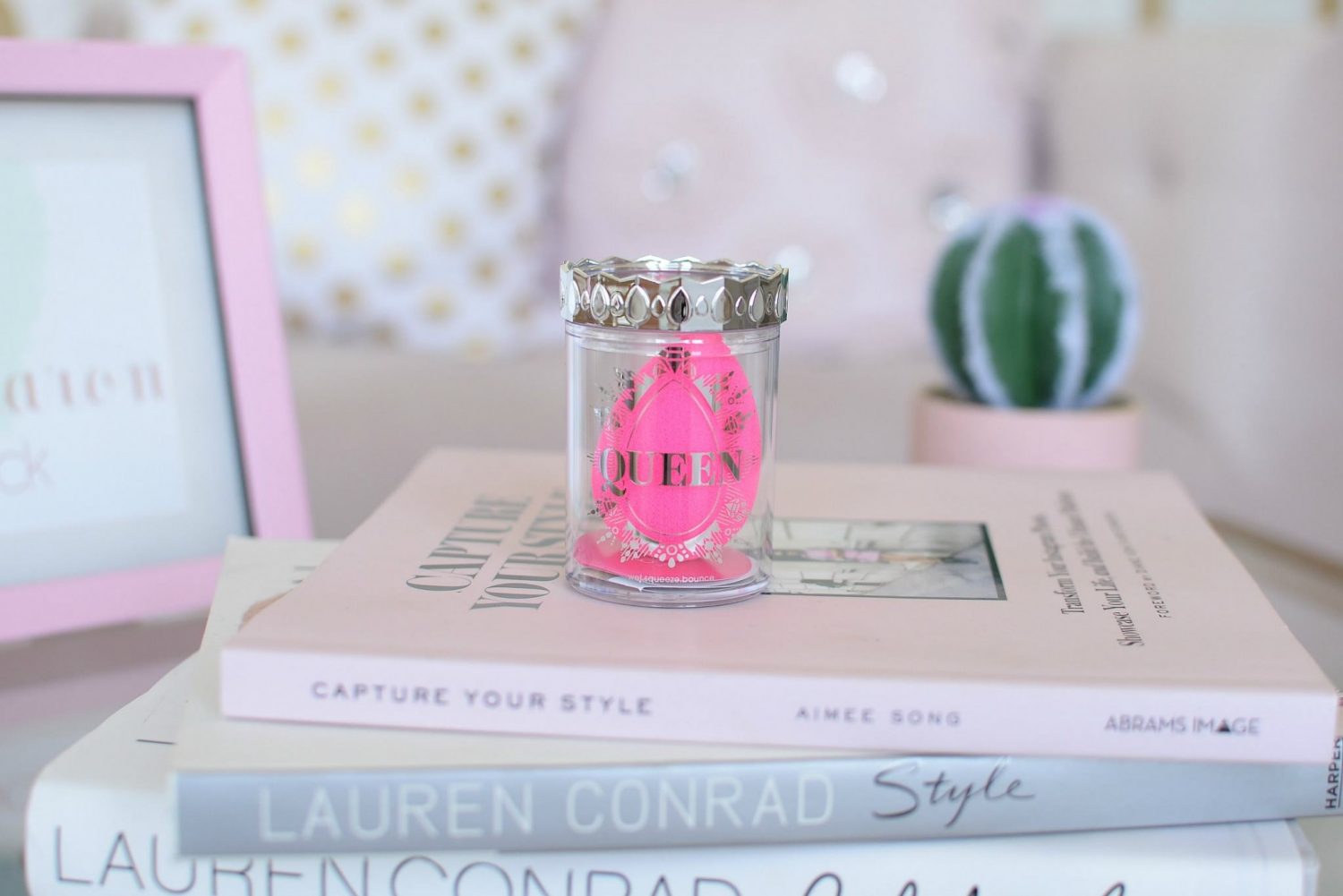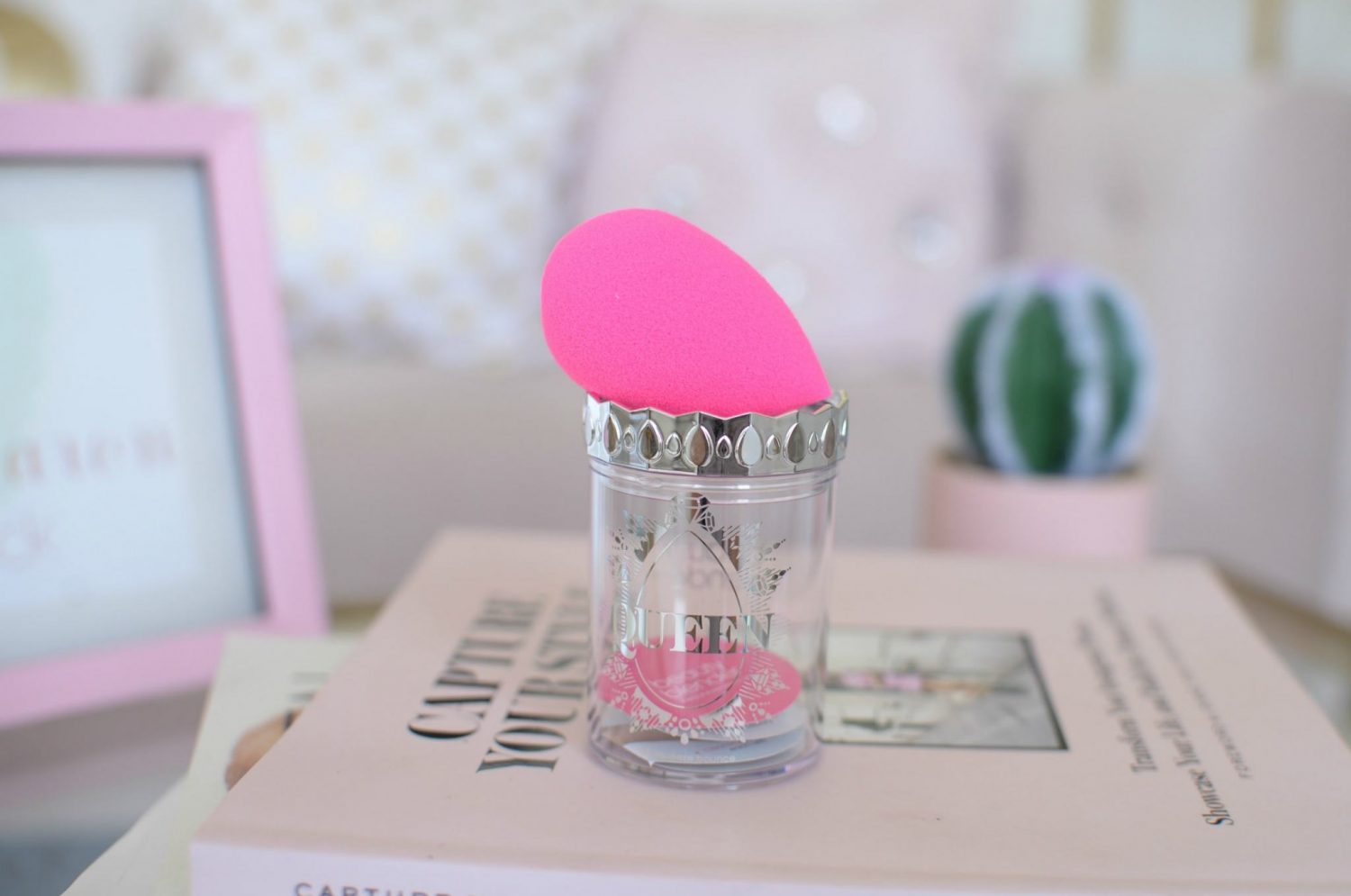 If you follow me on Instagram, you may have caught a few of my stories of me talking about the Tatcha Luminous Dewy Skin Mist. I instantly fell in love with it, but not the price tag. I was on the hunt for something less expensive, when I came across the L'Oréal Lumi Shake & Glow Dew Mist. Although not an exact dupe, it does add a slight luminosity to the skin. It can be used as both a primer or setting spry, but I enjoy it as a refresher when my makeup starts to look dull. It instantly helps to create a healthy and radiant glow, without interfering or breaking down my foundation. For someone who suffers from extremely dry skin, it helps to nourish and moisturize the skin with almost a dewy glow finish. With coconut water and brightening vitamin C, it's the perfect product to keep in your purse this summer for when you're looking for that extra boost of hydration. It retails for $15.99.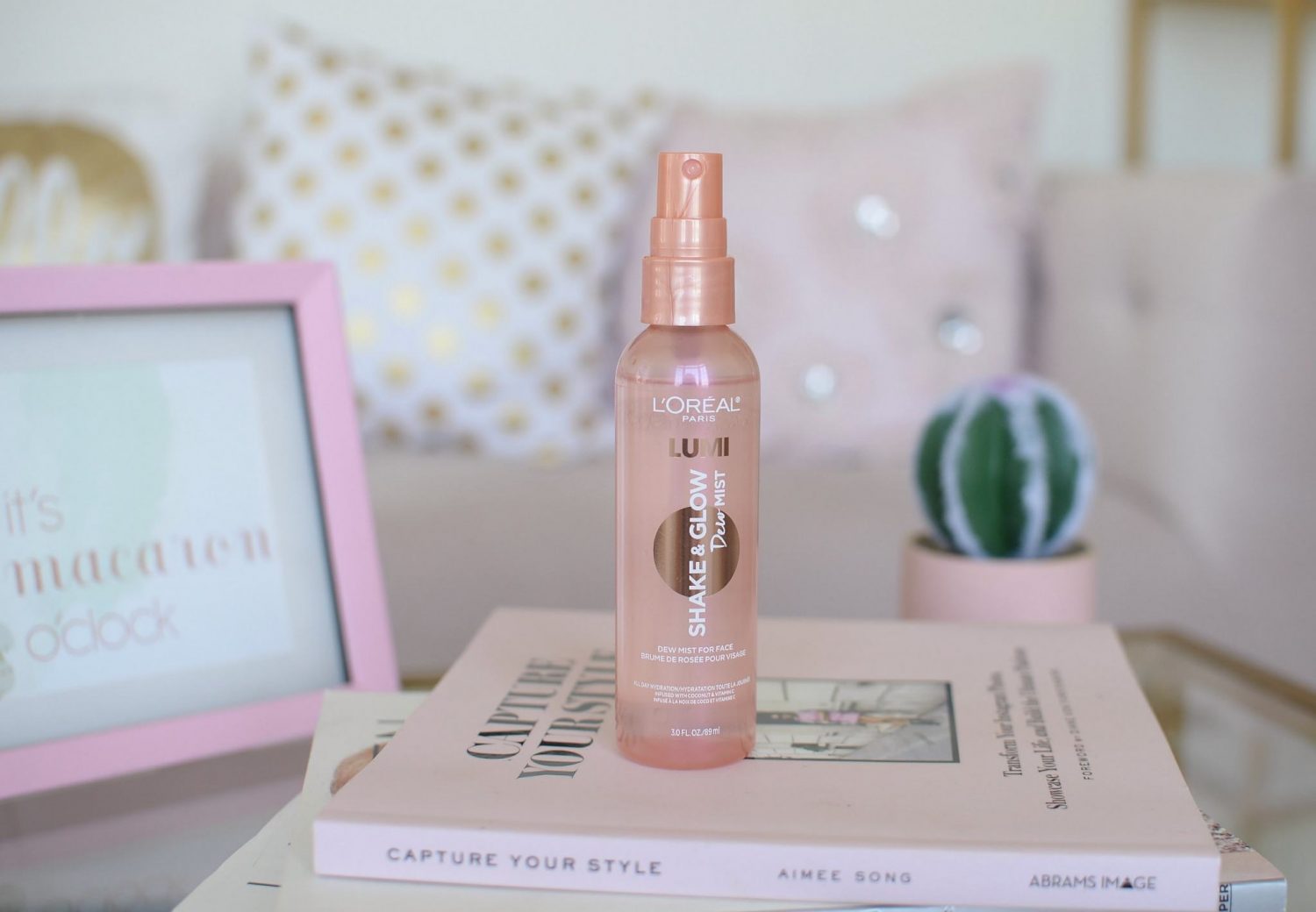 Move over Derek, I'm getting intimate with a sleeping mask. Growing up, I had the entire basement to myself. With that came very little natural light, meaning my sleep environment was incredibly dark. When we moved into our new home, we instantly bought blackout curtains. Even those didn't seem to be black enough. So, let me introduce you to my new sleeping partner, slip pure silk sleeping mask. This pink, 100% pure silk mask is made with pure silk filler, silk internal liner and a silk-covered elastic band. Although I am no way claustrophobic, I never really enjoyed the idea of something over my eyes while I slept. On top of being almost weightless, I'm not kidding when I say I forget I'm wearing it. It doesn't seem to trap in the heat or feel tight around the head like other ones and its breathable, yet incredibly dark material, is comfortable to wear all night. This was a limited edition one I received from my friends at Too Faced, but they retail online for $50USD.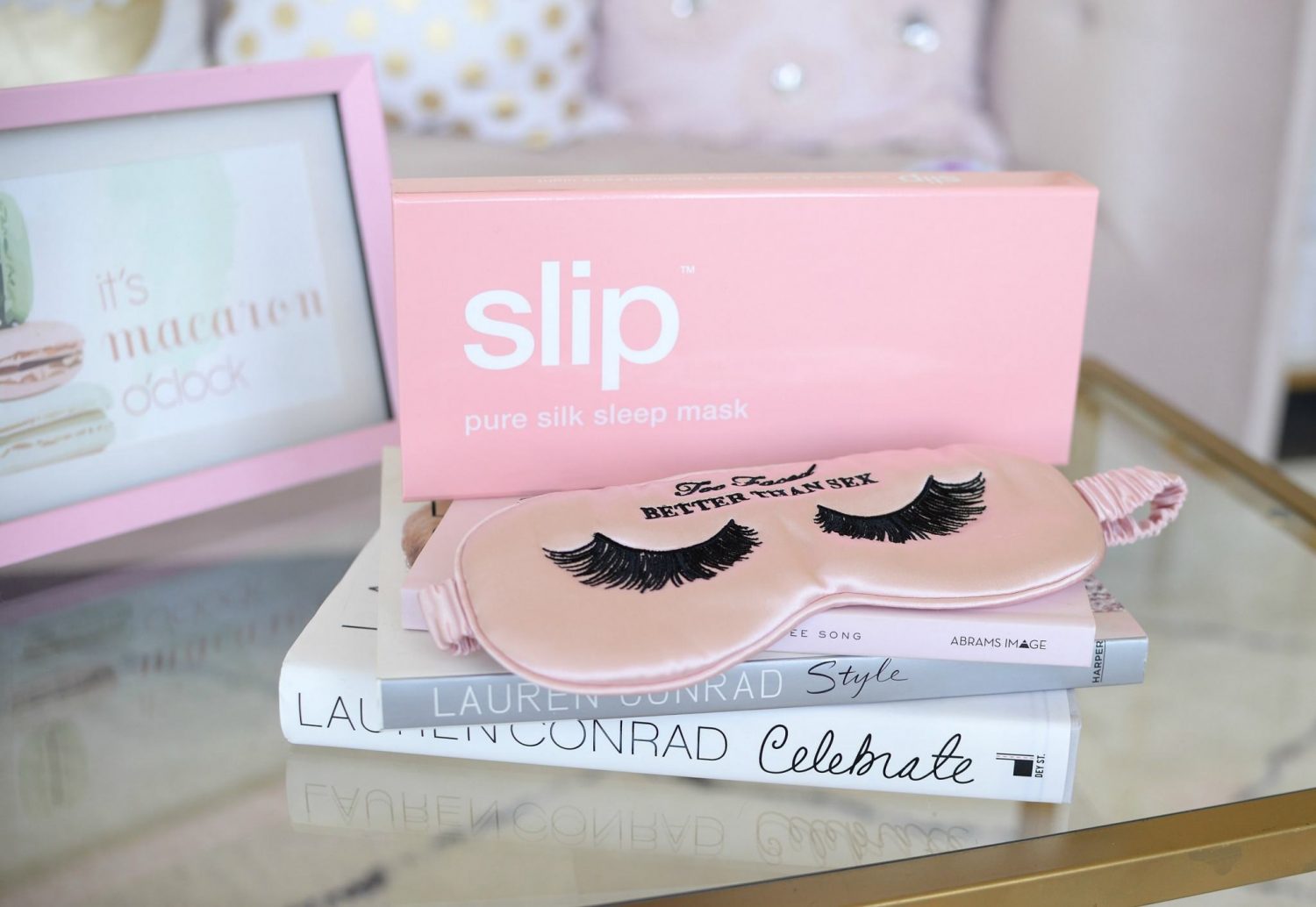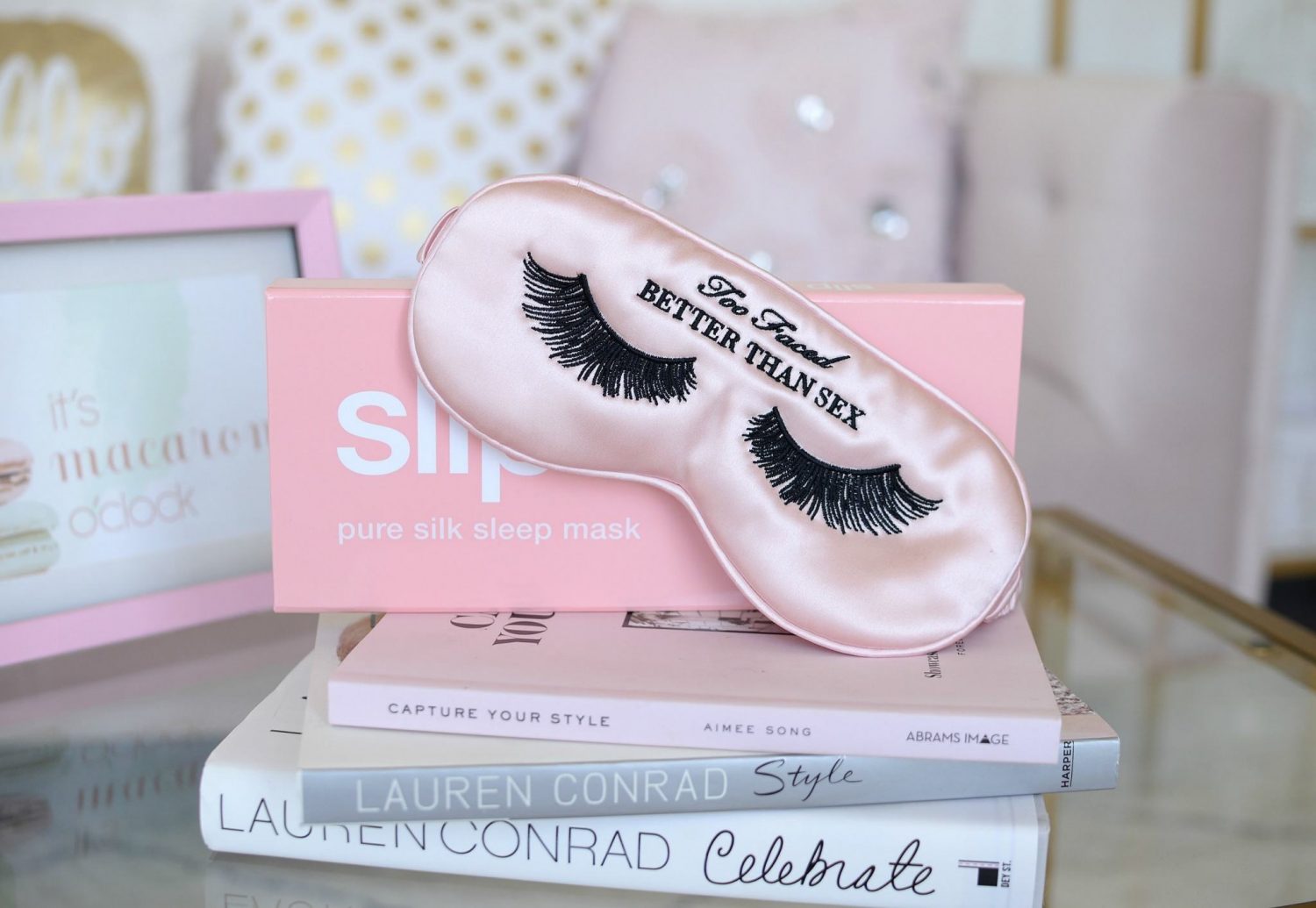 Many of you have already heard me rave about the new Live Clean Deodorant, but just in case you missed that blog post, here it is. I've officially tested all 4 scents, and Powder Clean (which just happens to be pink) is a personal fave. Somehow it manages to deliver freshness, comfort and odour controlling benefits without any hash ingredients. This natural deodorant goes on completely dry, leaves behind no visible white caste and keeps you smelling fresh. With its unique blend of baking soda, corn starch, aloe, vitamin E, organic parsley, rosemary and sage, you can rest assured you'll stay dry all day. It retails for $7.99 each.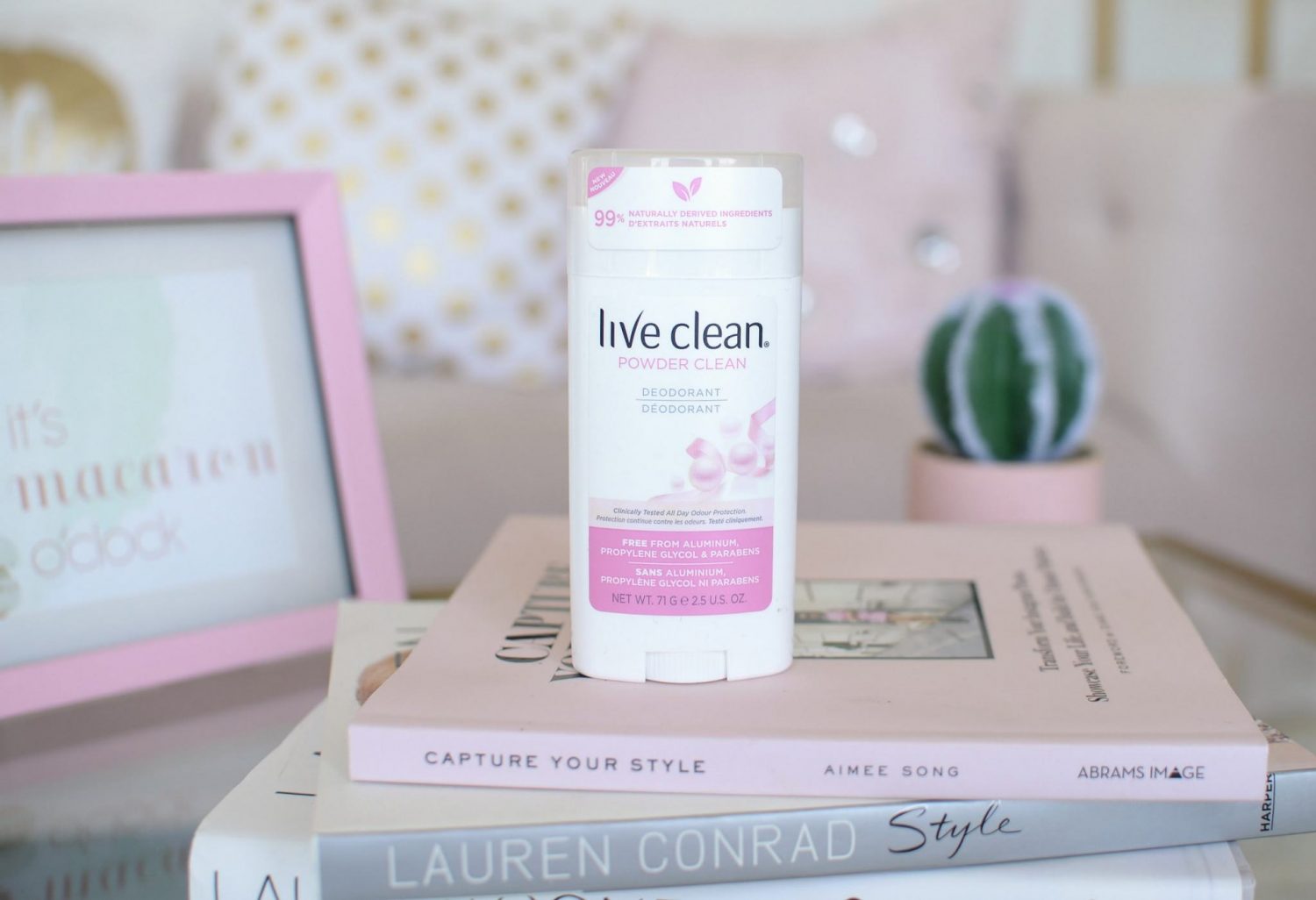 Another product that has tried to be knocked off is the Bioderma Sensibio Micellar Water. Unlike other brands whose products leave your skin with a nasty, oily residue, Bioderma not only eliminates all traces of water-resistant and waterproof makeup, it does so without a greasy film. Although the Sensibio line is designed and created for those with sensitive skin, the new Sensibio H2O AR is formulated for those with redness. It contains both gingko biloba, green tea, soy, cucumber and aloe vera extract all created to help reduce the appearance of redness and soothe dry, irritated skin. It washes away all traces of dirt, oil, makeup and daily grime, while leaving the skin squeaky clean with no rinsing required. That's right, this non-rising remover is that easy to use. Just soak a cotton round, rub over entire face and watch as it melts down and removes all traces of makeup. It helps to soothe the skin, leaving it soft, clean and hydrated. It retails for $14.90 for 250ml.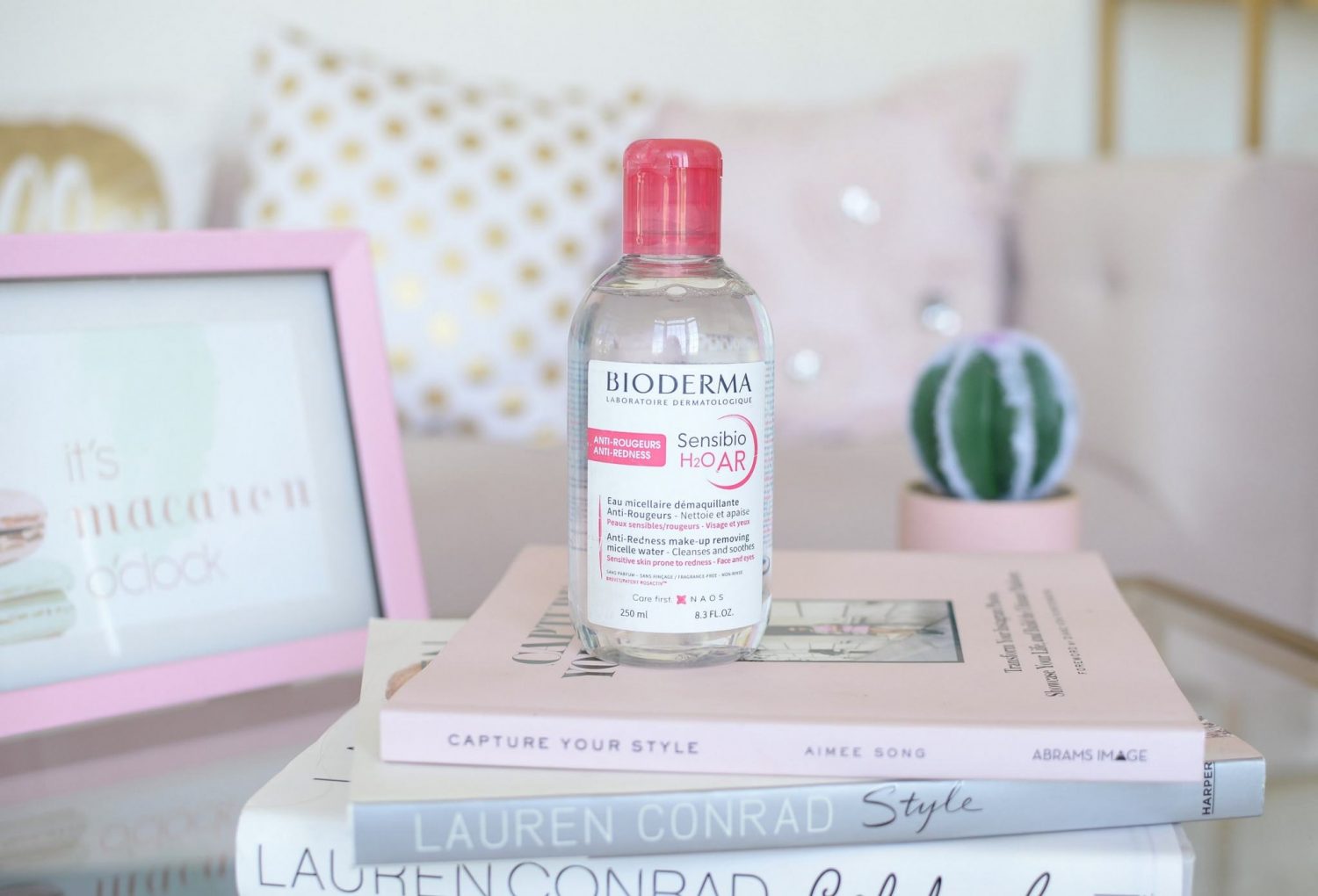 In a world where everything is digital, there's something incredibly nostalgic and satisfying about getting your photos developed. If you're like myself and love capturing memories on your iPhone or camera, but know you're never going to get them printed, a Fujifilm Instax Mini 9 can instantly bring those memories to life. The new limited-edition Seashell Pink is exclusive to Canada and comes with a fun pompom. It features both a selfie mirror to help check your framing, a close-up lens attachment for all those personal moments and an automatic flash that makes capture moments in dim lighting a breeze. Derek and I traveled with it to BC and were able to catch some pretty amazing memories that we have shared to social media. It retails for $69.99.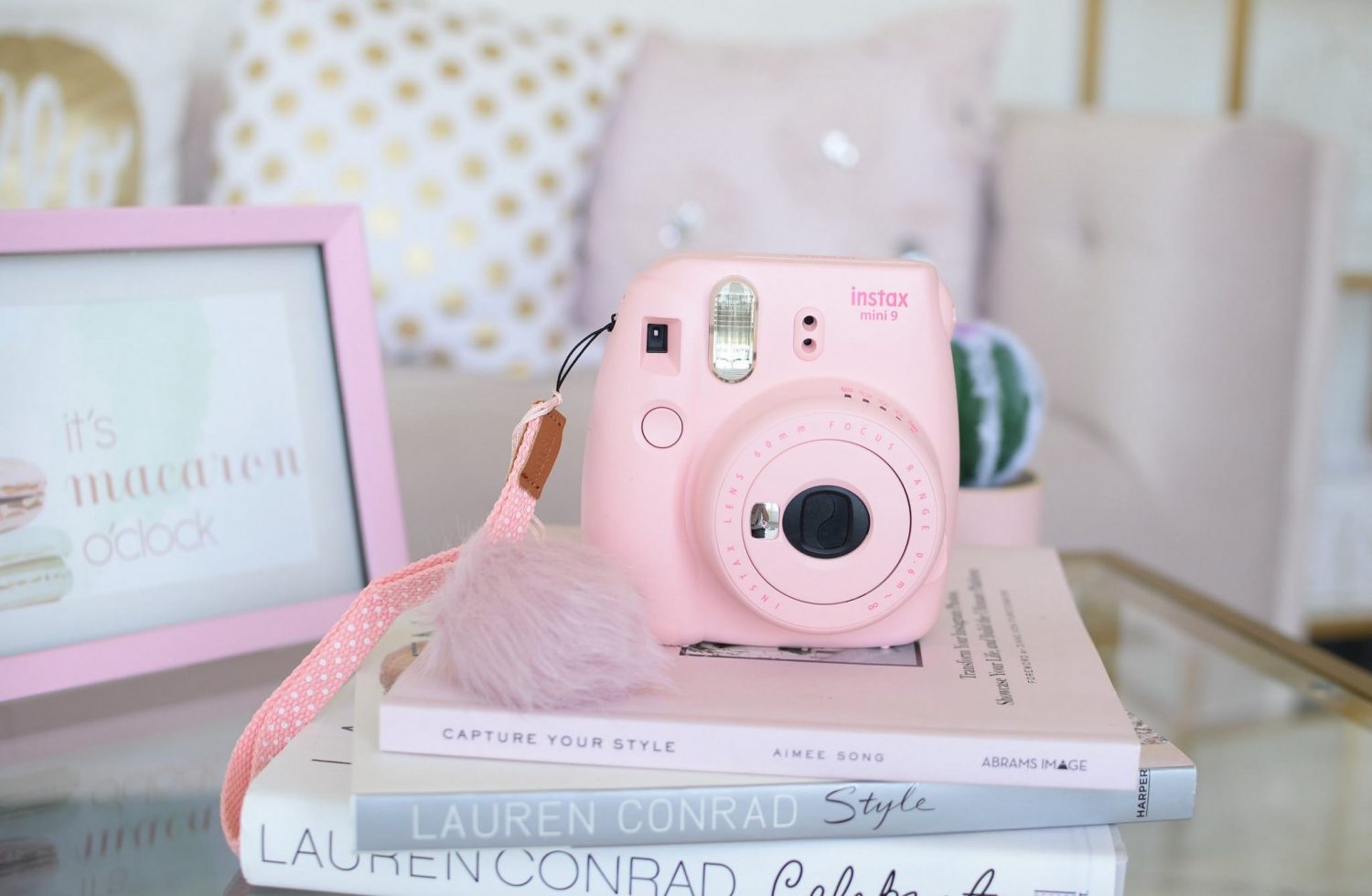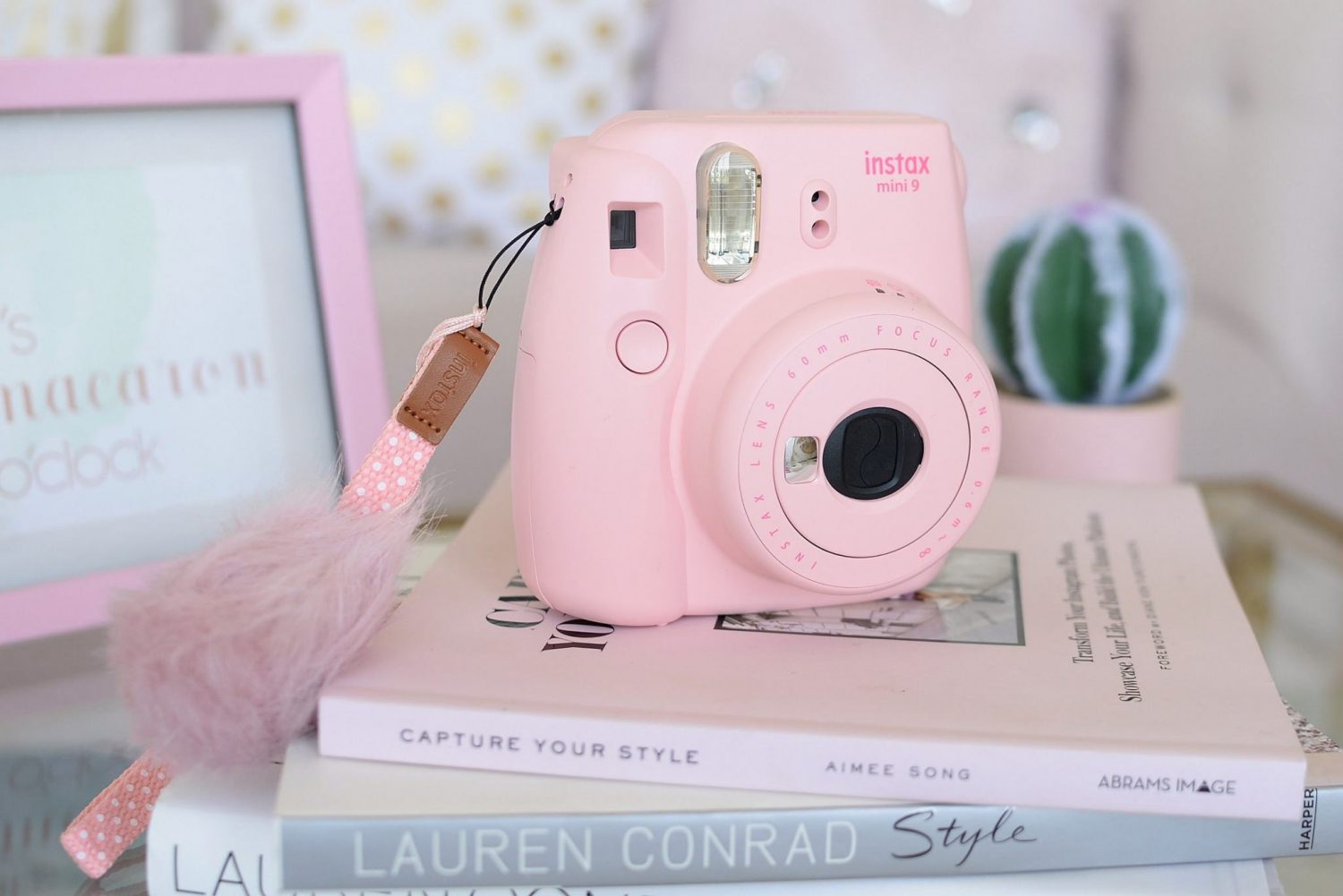 If you're looking for a palette that can do it all this summer, pick up the Too Faced Pretty Rich Diamond Light Eye Shadow Palette. It was inspired by Jerrod's love of diamonds and features 16 ultra-luxe shades. From vivid glitters, to creamy mattes, to opulent shimmer and precious pearls in both neutrals and fun pops of colours, this palette can easily take you from day to night. With an array of gorgeous shades, textures and finishes, you can effortlessly bring a little colour, shine and glamour to your makeup look. For someone who usually avoids glitter, as they tend to be too messy and finicky, love that these come in a pressed gel formula that self-adheres to the lid for minimum fallout. Intense, dazzling and eye-catching effects in seconds. It retails for $65.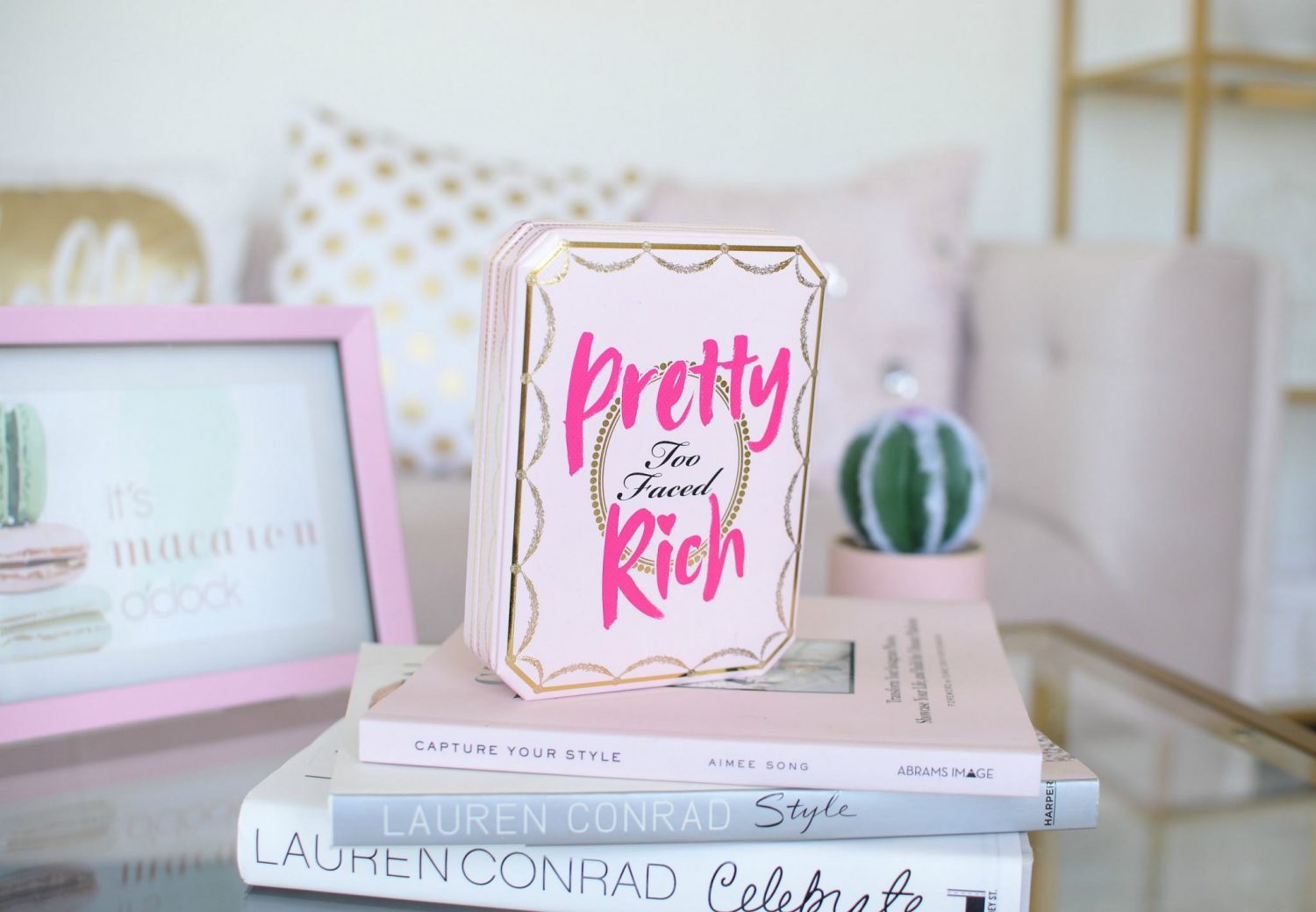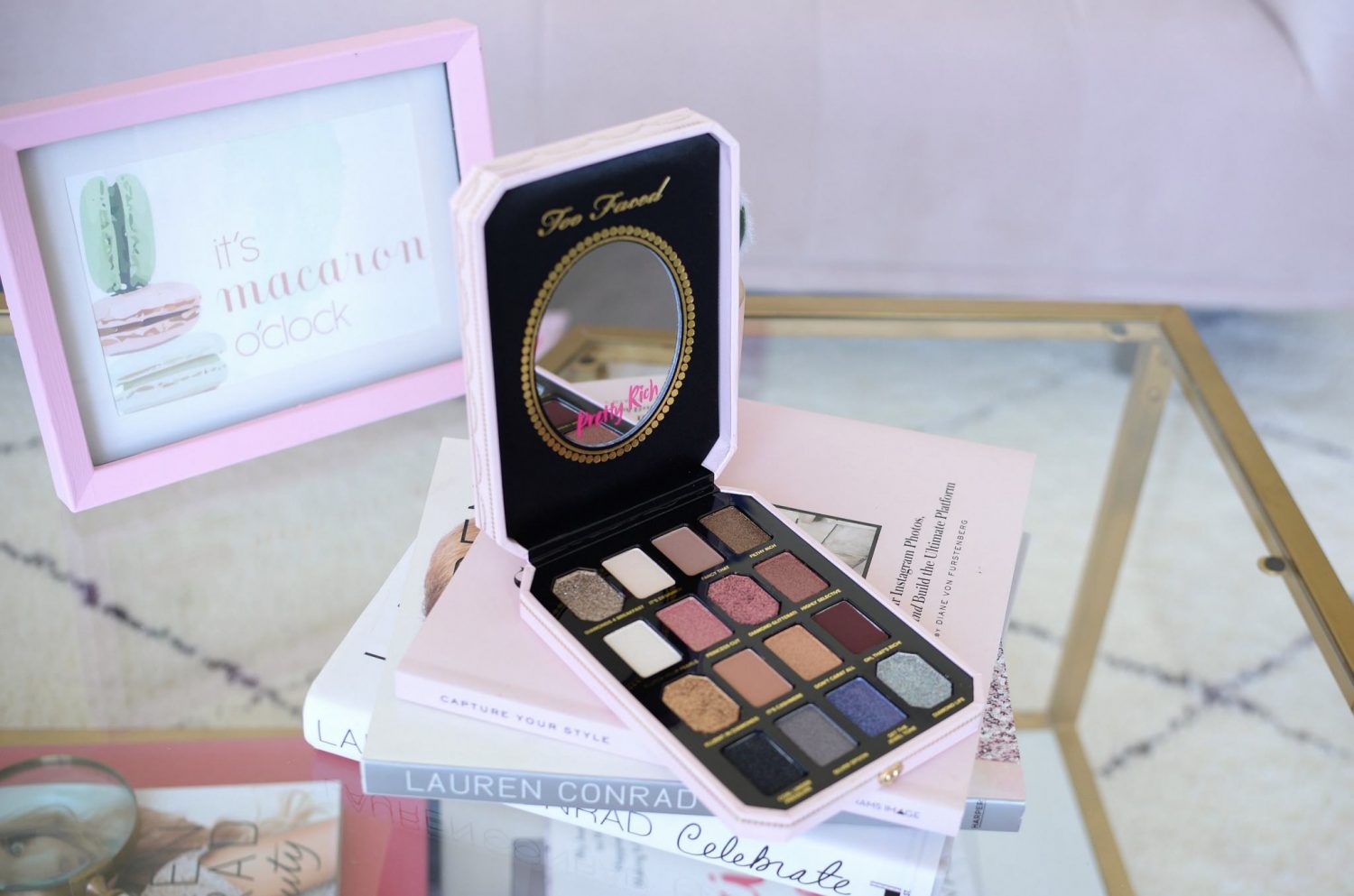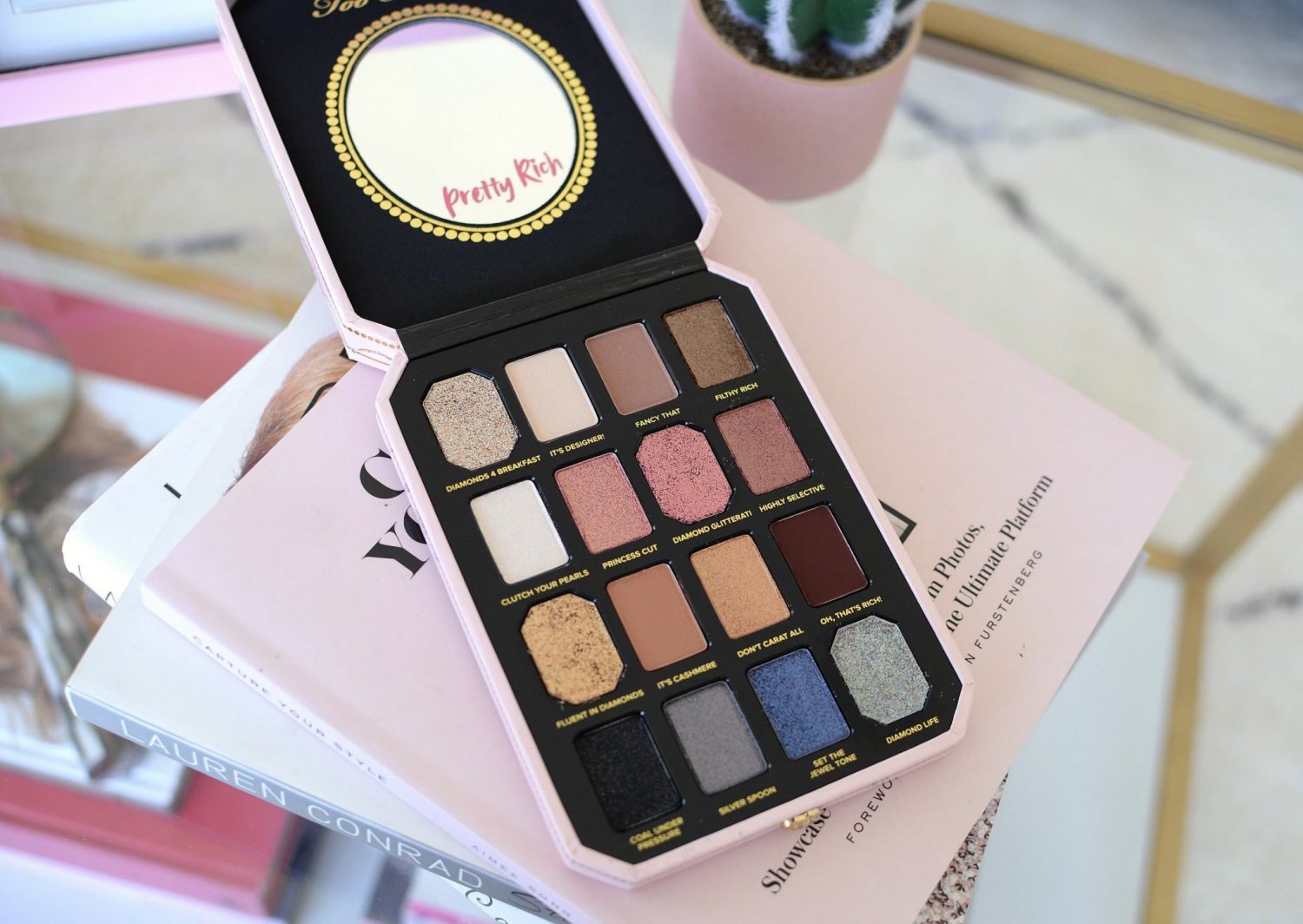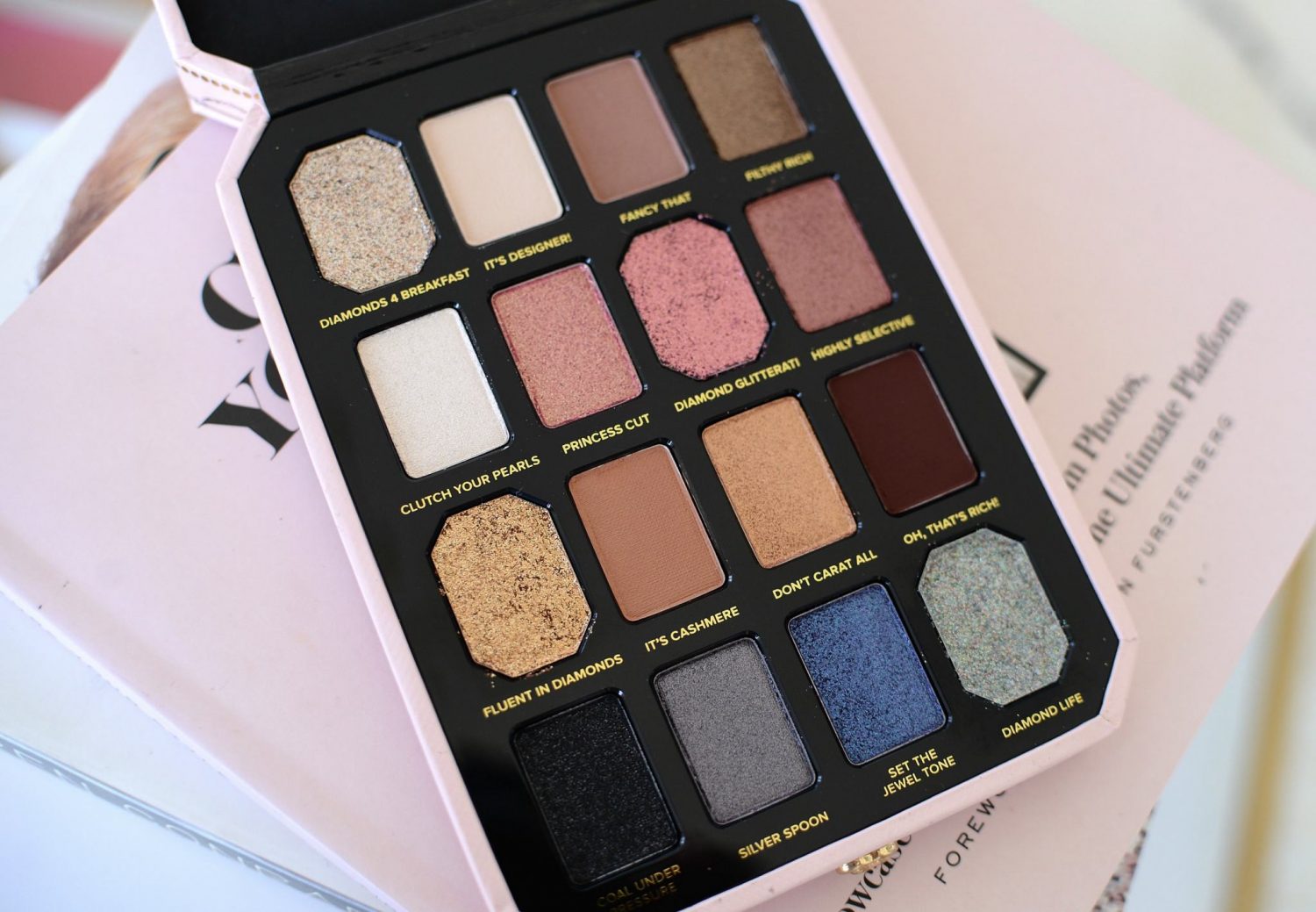 If you're constantly colour treating and heat styling your hair, it can become dry, brittle and prone to breakage. Over-washing can also be harmful, which is why your natural oils are so important. Finding a shampoo and condition duo that can not only help cleanse the scalp of product buildup, dirt and oil, but help reveal soft, hydrated and conditioned hair is key. Cake Beauty The Posh Wash and The Soft Serve Cream Rinse Conditioner are both created to set your second-day hair up for success. That's correct, both these products are designed to dramatically extend that freshly washed feel you get from hopping out of the shower, but with less washing. Its unique formula will not only bring your hair back to life, but nourish it from scalp, to root, to the ends. It gently cleanses, without stripping your hair of its natural moisture. Dry strands that look limp and flat are instantly boosted with mega volume and fullness. Each retail for $12.99.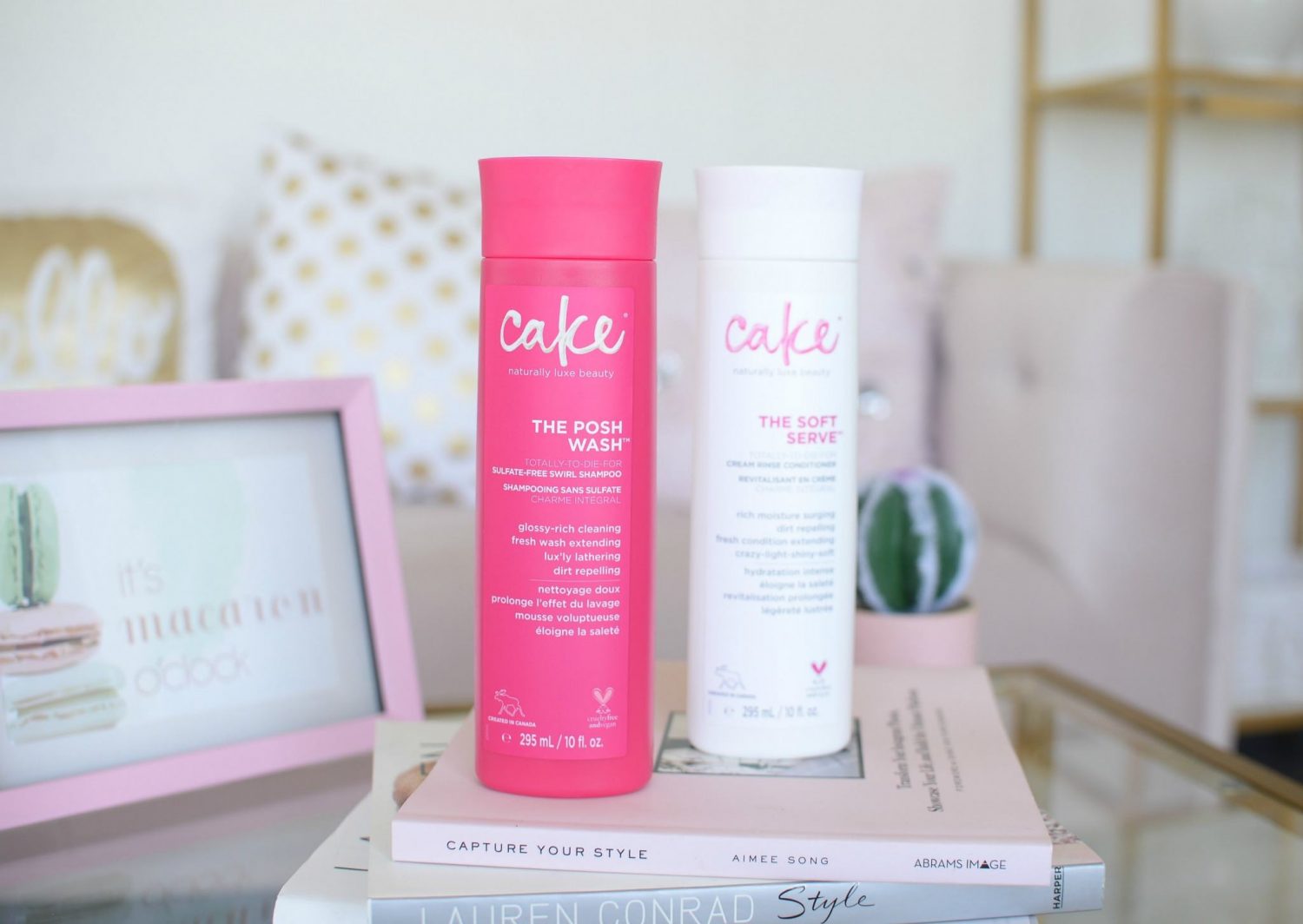 For the past few months, we've been skipping on the conventional paper towel rolls. I was introduced to Kliin Co., an eco-friendly brand that's goal is to change the world, one reusable towel at a time. Not only are these reusable towels made from 100% natural fibers and absorbs up to 15x its weight in water, it can be washed up to 300x and is compostable (it biodegrades in just 28 days). I'm able to wipe up messes, wash and clean it, and then start over. From the kitchen and bathroom, to patio furniture and garage, there's nothing too tough or dirty that these towels can't clean. Although I haven't had to toss one yet, I love the idea of composting it and then turn it into fertilizer for my garden. Best part, it comes in an array of different colours and patterns. From cactus, animal prints, and popsicles, to hearts, catchy sayings and geometric shapes, the possibilities are endless. Each start at just $4.99.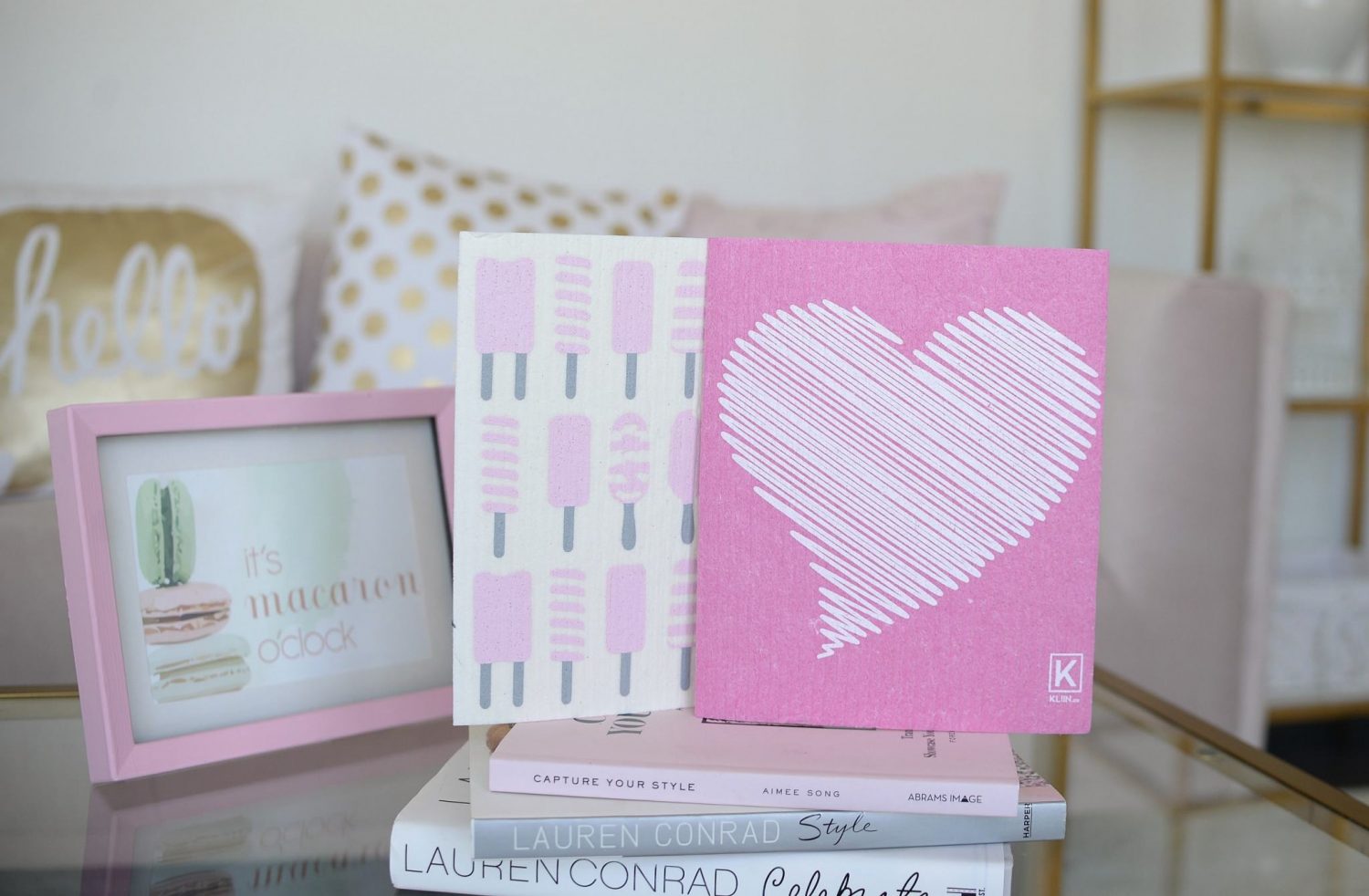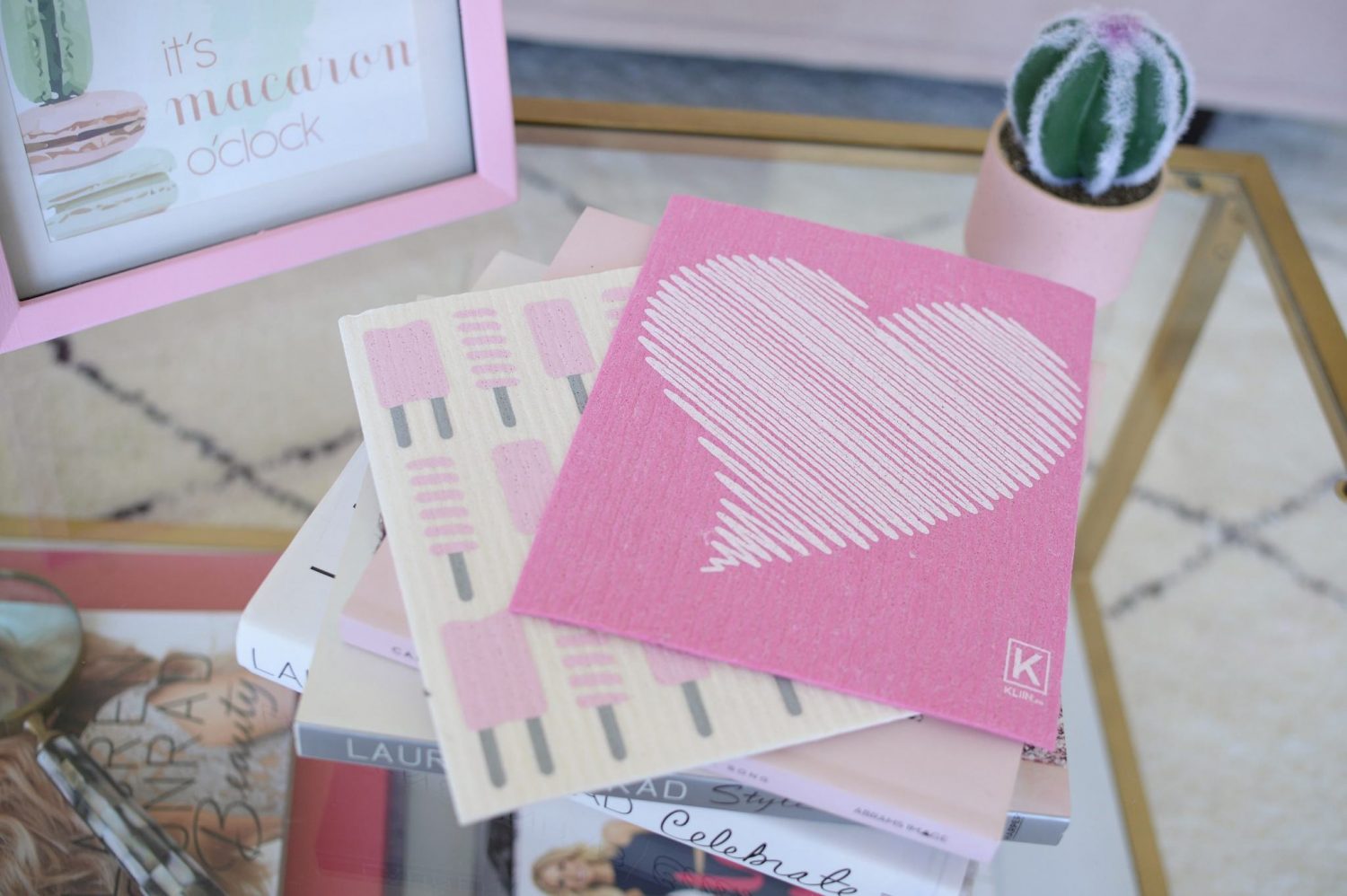 Although Versace is best known for its fashionable prints, the brand also has a beautiful array of luxe perfumes. The Crystal line has been around for years, and even though the Crystal Noir may be the most popular, my personal fave is the Bright Crystal. With its fresh, almost sensual blend of refreshing chilled yuzu and pomegranate, it makes for the perfect summer fragrance. It also contains soothing blossoms of peony, magnolia, and lotus flower, creating the perfect balance between citrus and florals. The perfume is grounded with warm notes of musk and amber at the base. This luminous, bright perfume isn't overly sweet, nor is it particularly florally. Instead, it offers an almost watery aroma. It's not your typical boutique of fresh flowers or garden scent, instead imagine yourself walking up to fresh raindrops on your peonies. It's sheer, fresh and clean. It retails for $126 for 90ml.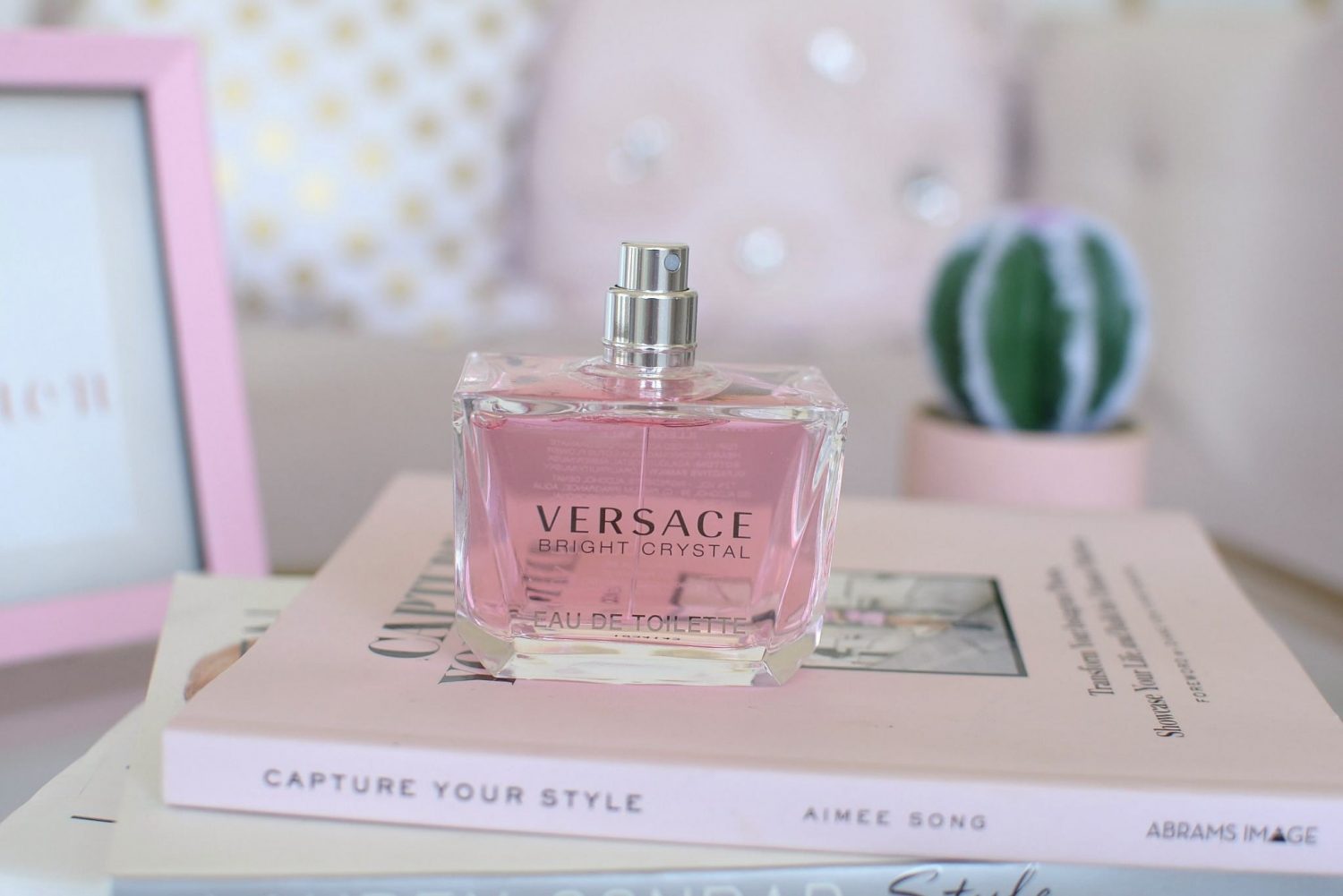 Drunk Elephant is killing the skincare game. There has yet to be a product I haven't instantly fallen in love with. The T.L.C. Framboos Glycolic Night Serum is a personal favourite though. With its highly concentrated AHA and BHA formula, this nightly serum reveals smoother, more radiant skin in the morning. Not only does it effectively exfoliate the skin, lifting away dead skin cells without the harsh side effect of dryness, it actually helps to maximize absorption of other products you apply in the morning. This enhances their performance and ensures your skin stays soft, smooth and clearer throughout the day. Your skin will become more even, fine lines will be reduced, and the appearance of enlarged pores will dramatically diminish overtime. Its unique formula will also help to calm and soothe the skin, improving the appearance of redness and broken capillaries. It retails for $118 for 30ml.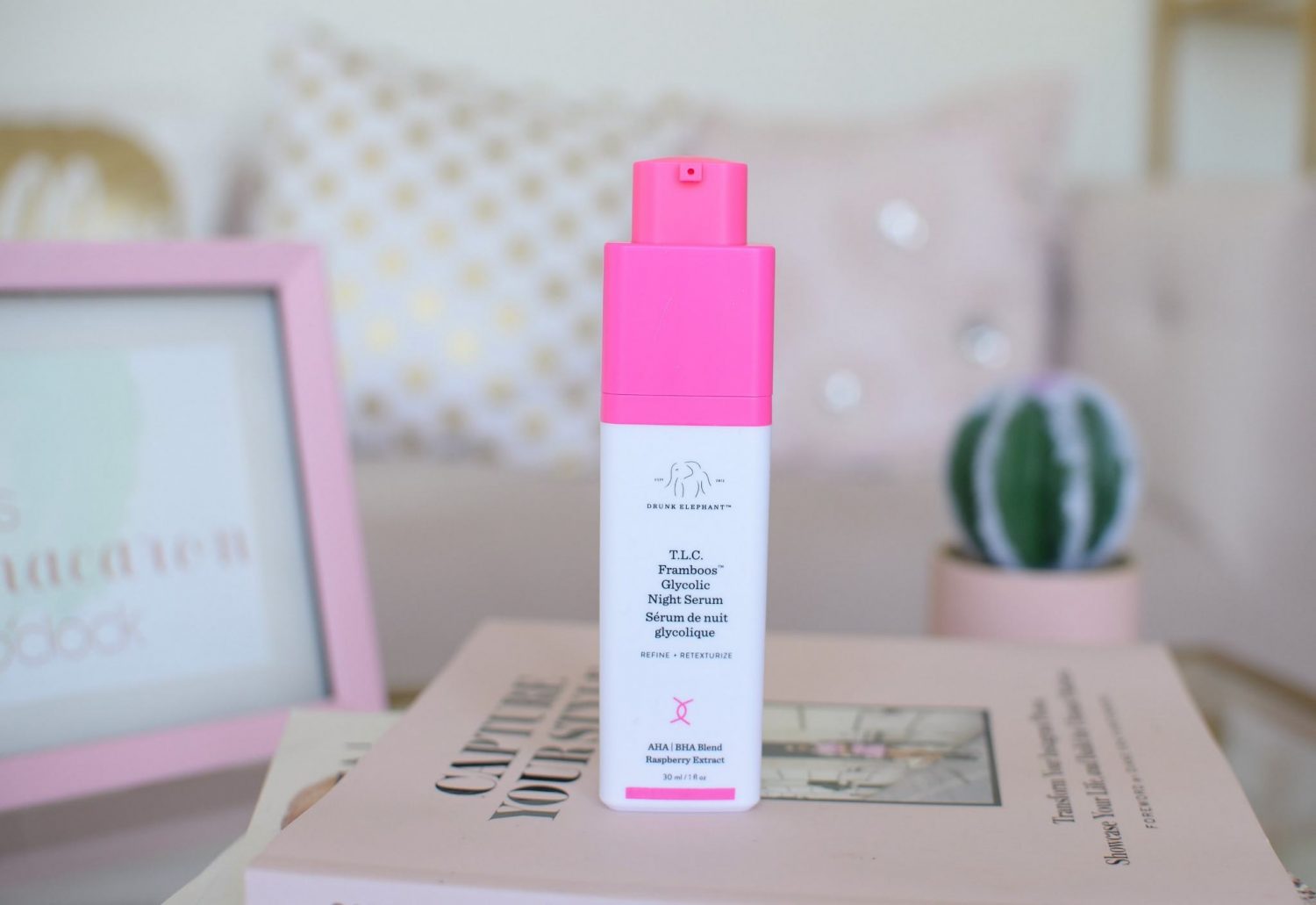 Since dewy skin is always in, a facial mist is a must during the hot summer months. Garnier Skin Active Soothing Facial Mist features rose water to help hydrate and calm the skin. Whether I'm looking for that glow-from-within look, or want to rock a highlighted glow, a quick spritz of this instantly brings my skin back to life. Its ultra-fine mist not only helps to create a gorgeous glowing look, it also helps to rehydrate the skin while I'm on the go. My glow can instantly be enhanced, or on days when I'm looking for a more natural look, it can help melt my makeup into my skin for a flawless finish. It doubles as a primer and setting spray, locking, setting and holding my makeup in place all day. For those with dry skin like myself, this mist will be even more valuable as it ensures your skin stays nourished and moisturized. It retails for $9.99.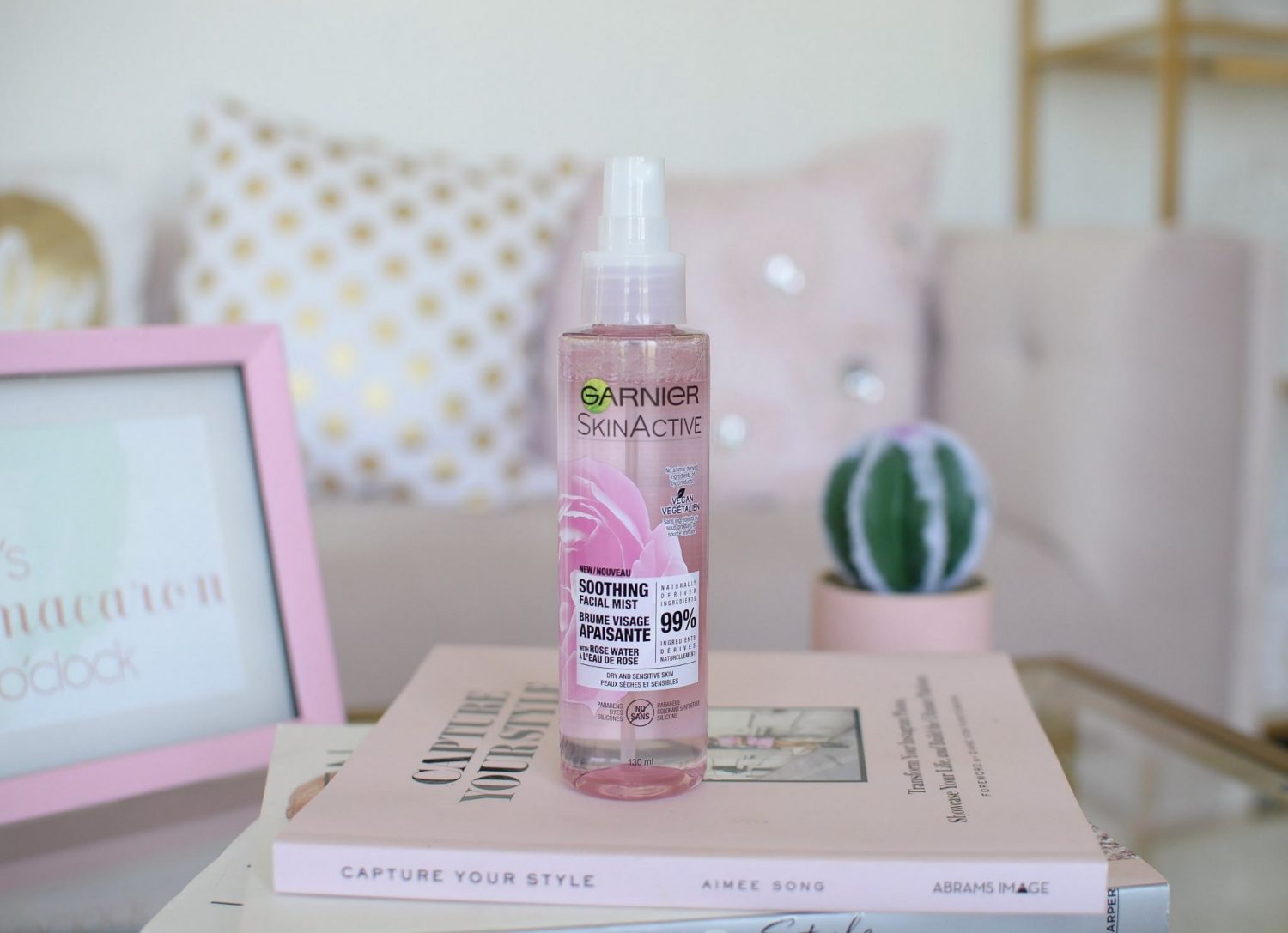 Keeping with the rose and skincare theme, let's take a moment to chat about Pixi Rose Cream Cleanser. If your skin is looking a little dry and dull, treat it to a boost of hydration with this extremely nourishing cream cleanser. Its lightweight, non-greasy formula gently helps to cleanse the skin, while rose and chamomile flower extracts help to soften and soothe the skin. It adds a touch of radiance back into grey, gloomy skin, instantly bringing it back to life. Skin is left feeling soft, supple and moisturized, even before your daily lotion. It helps to wash away all traces of dirt, oil and daily grime, without stripping away your natural oils. It has an extremely luxe and silky-smooth formula that feels lavish and divine on the skin. It retails or $24.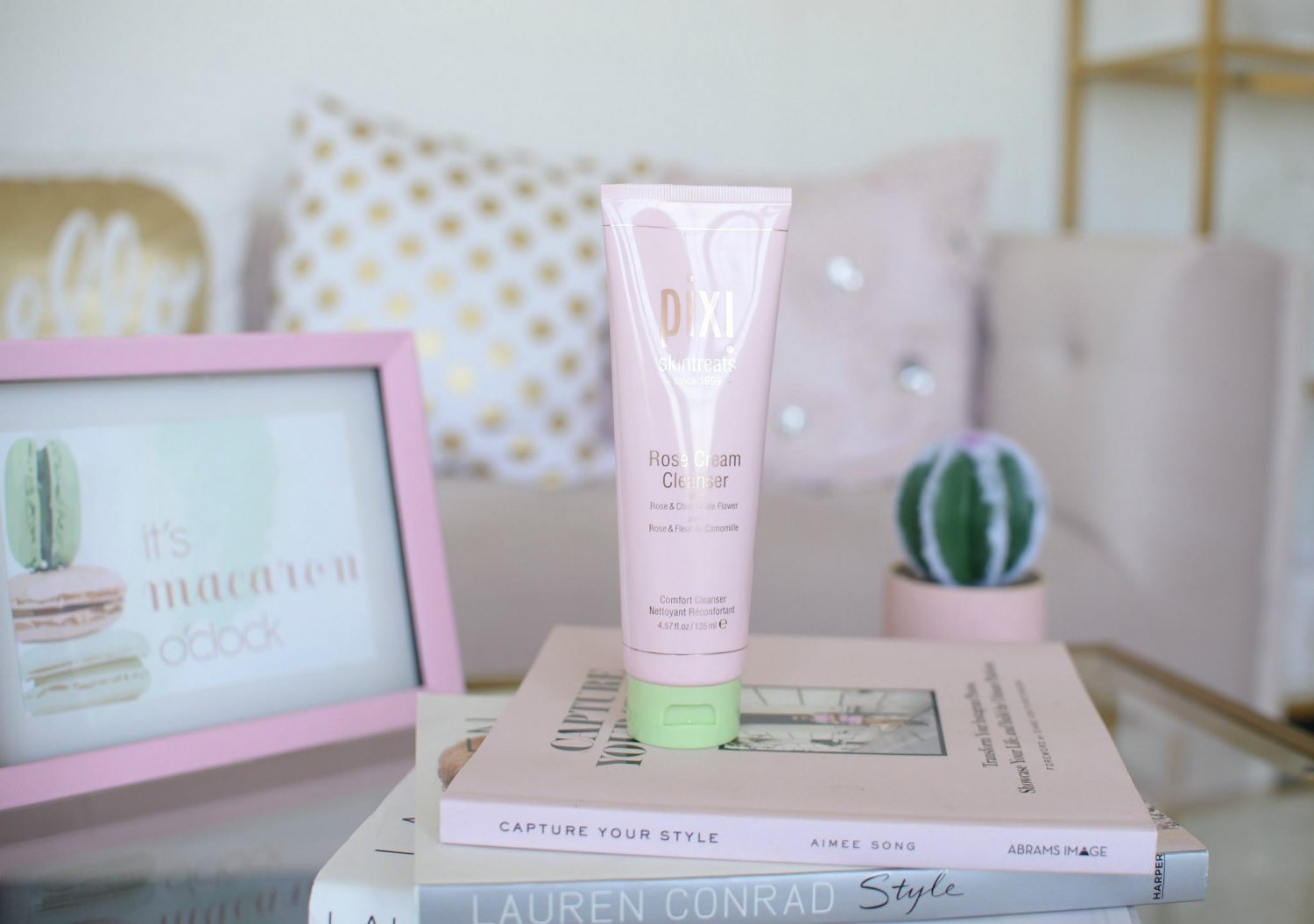 Last, but certainly not least, you know I couldn't talk about my favourite pink products without talking about Soap & Glory. Honestly, anything from this brand is amazing, but if you're going to try anything… it has to be the Flake Away. I've raved about this product for years, and have gone through at least 30 tubs of this over the past decade. Using circular motions, with only a dime size amount, it gently helps to slough away all dead skin cells and transform your scaly legs, dry elbows and cracked heels in a single use. It's enriched with shea butter, sweet almond oil, peach seed powder, sea salt and sugar, all designed to help eliminate dry surfaces. Its grainy, almost sandy texture is totally unique. Unlike traditional scrubs that can often feel too rough on the skin, this formula almost melts into the skin once in contact with water, yet still manages to leave your skin radiant and glow-y. No one will ever know you had dry, rough skin as it leaves it soft, supple, nourished and ultra smooth. It retails for $18.