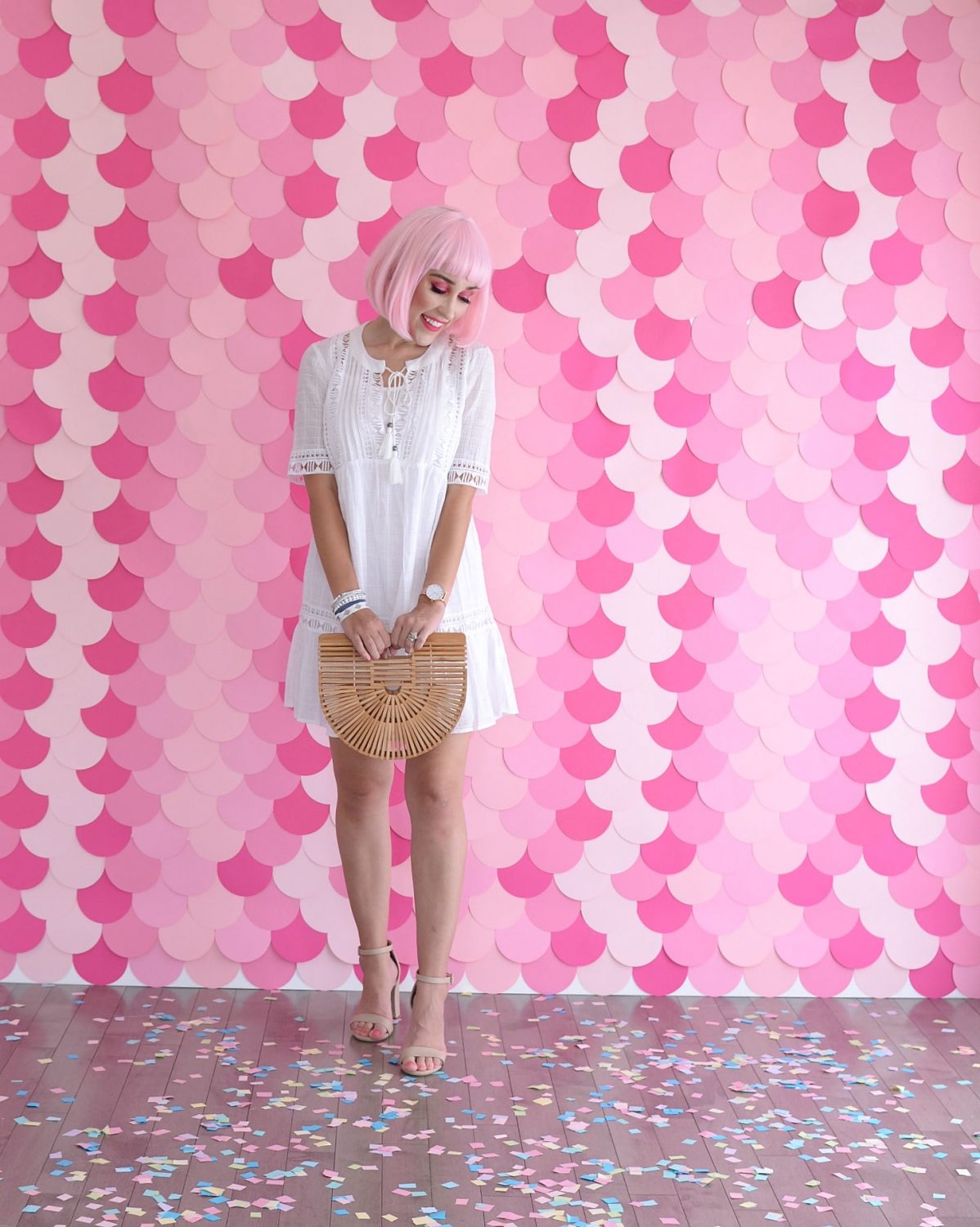 How To Wear WHITE If You're Scared Of It
The dreaded white outfit, we love to hate it. Always scared we're going to spill, or that it will be too sheer, and you'll see all your goodies. Today we're going to chat about tips on wearing this fabulous, non-colour. Although many of you may fear wearing it, and with good reasons, I promise you it's not that scary. I'm going to bring some new light and guidance on how to pull it off and what to stay far, far away from.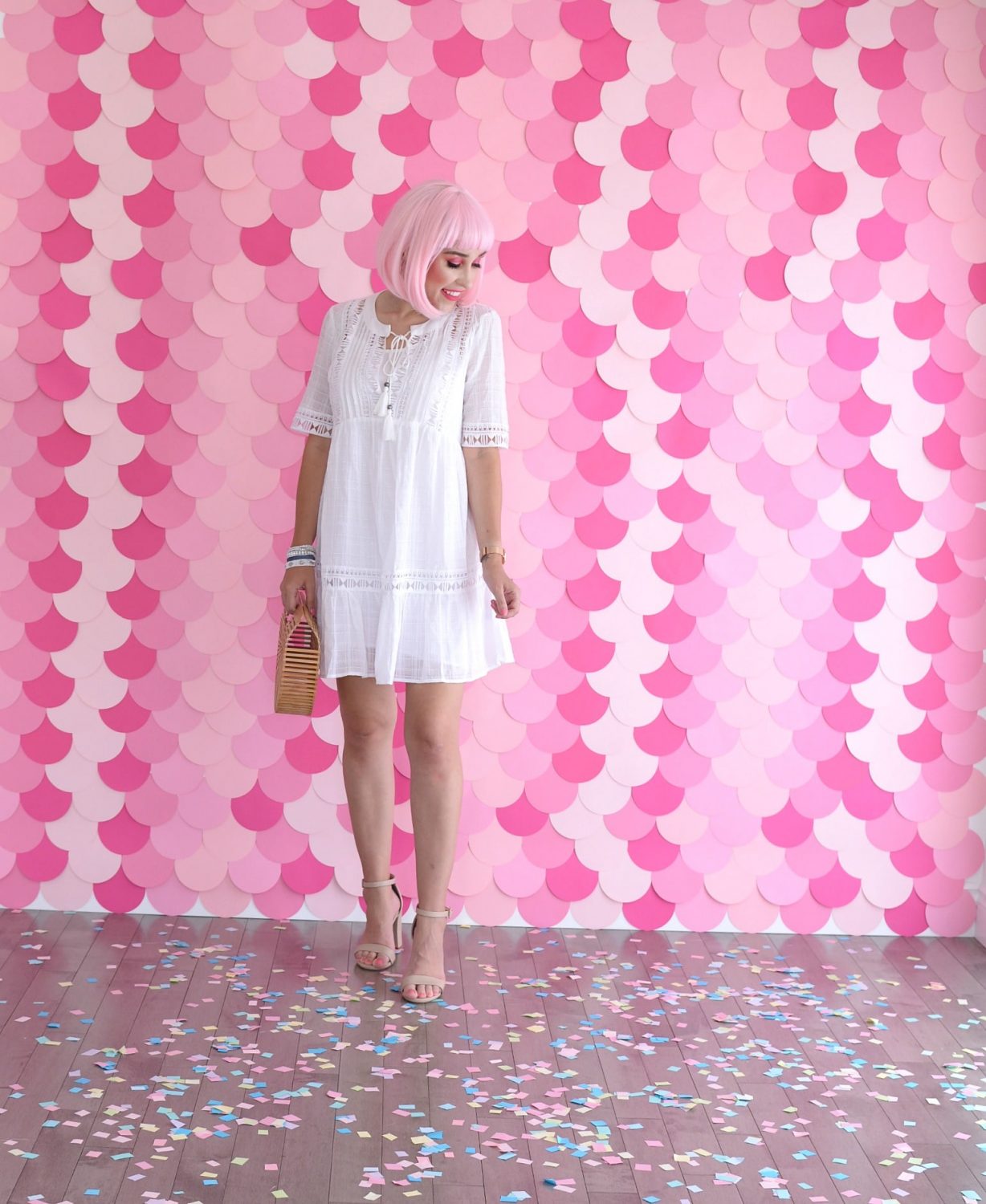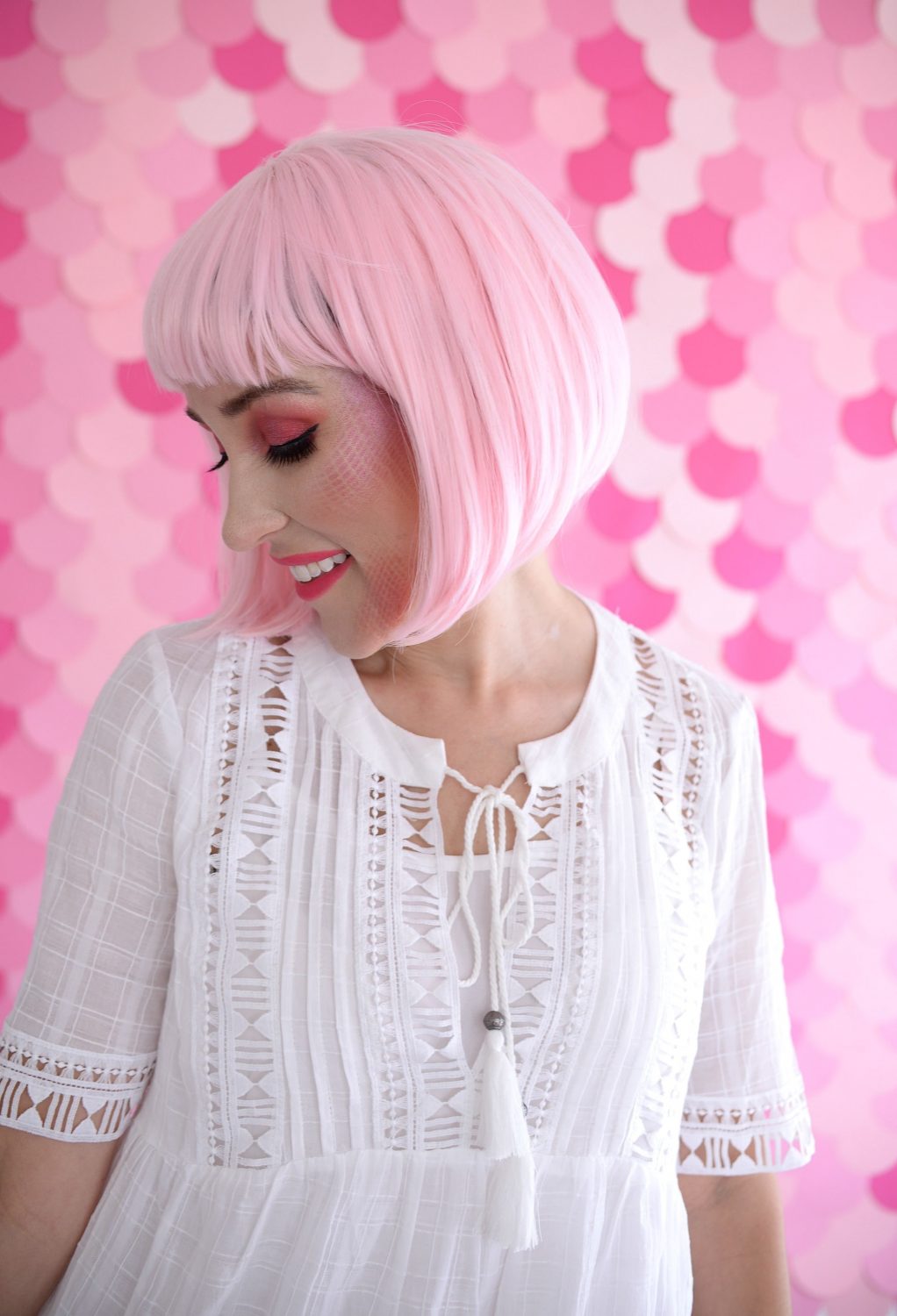 I'm not going to sit here and pretend that everyone can style and feel confident in white, because although white can look incredibly chic, sometimes it just isn't for you. The reality is, not everyone can wear white. Let's first get the old-school rule "that you can't wear white after Labor Day" out the window. This just isn't the case anymore. Feel free to wear white 365 days of the year.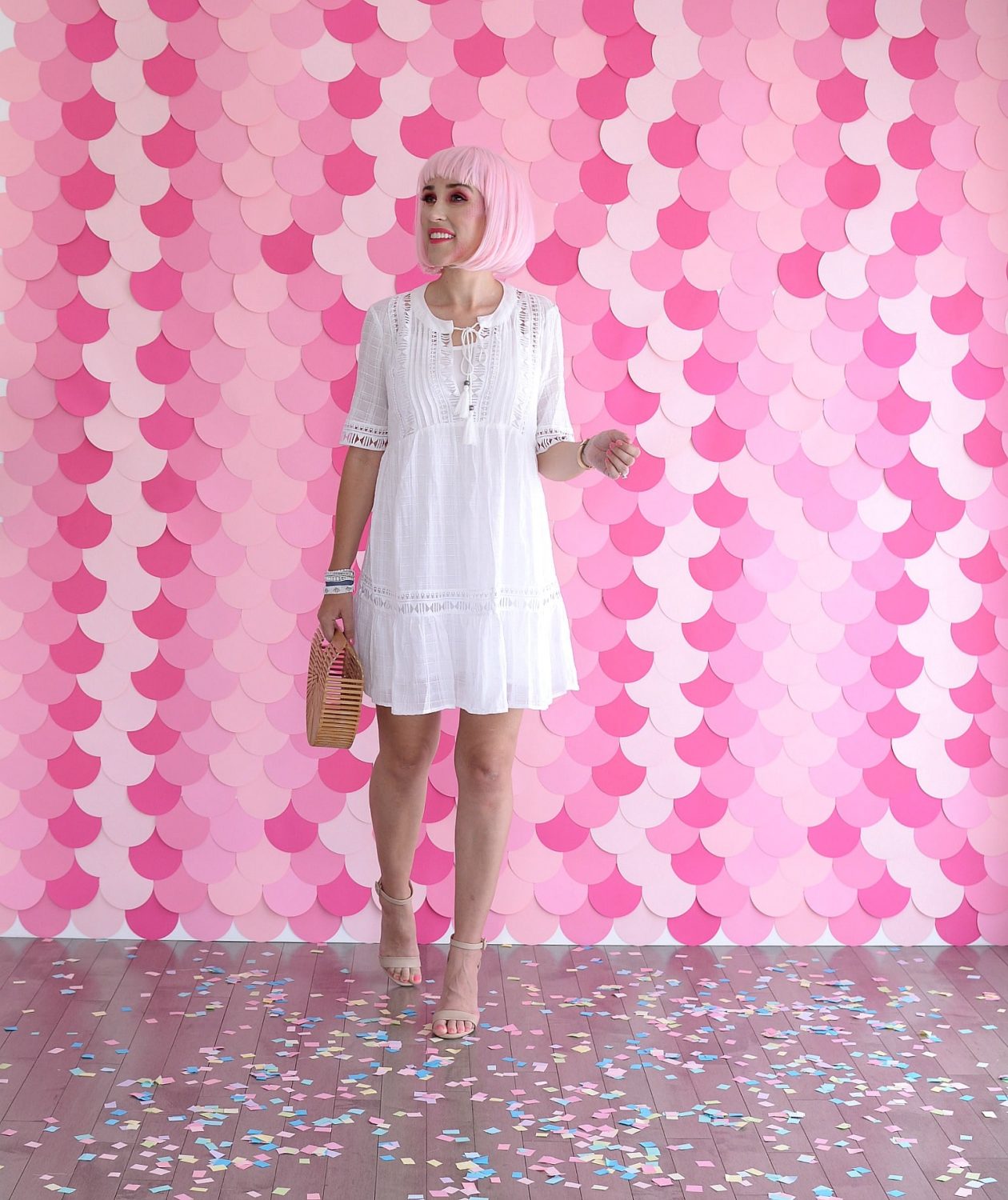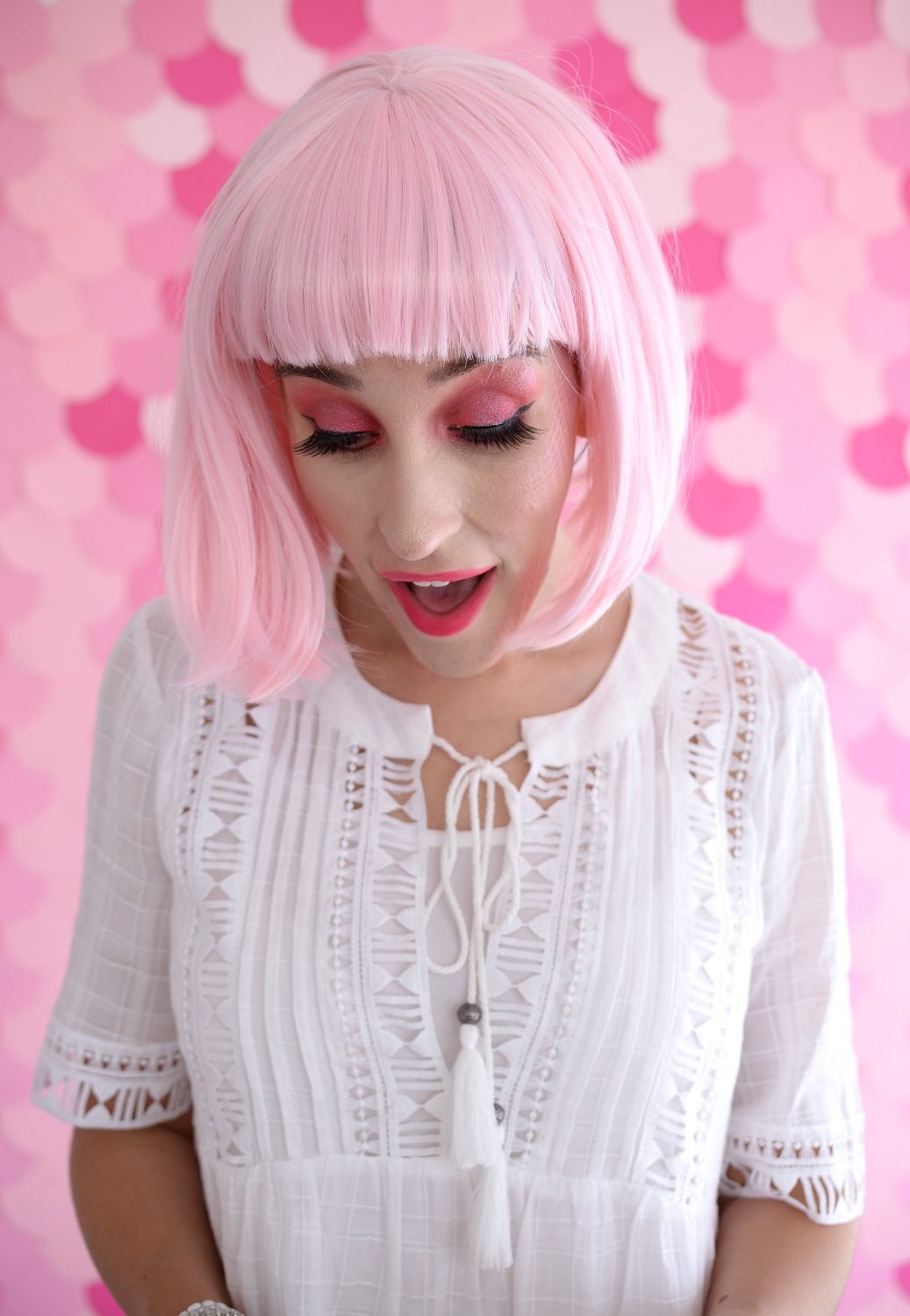 Second, look for pieces that have structure or a solid foundation. This could be a button-down blouse, skinny jeans or even a form-fitting dress in a thicker material. The key is to look for items that are not too sheer or flimsy. This helps to ensure you won't see any lumps or bumps. If you are going for a lightweight fabric, make sure it's paired with a white lining. Again, this just helps it look and feel more expensive.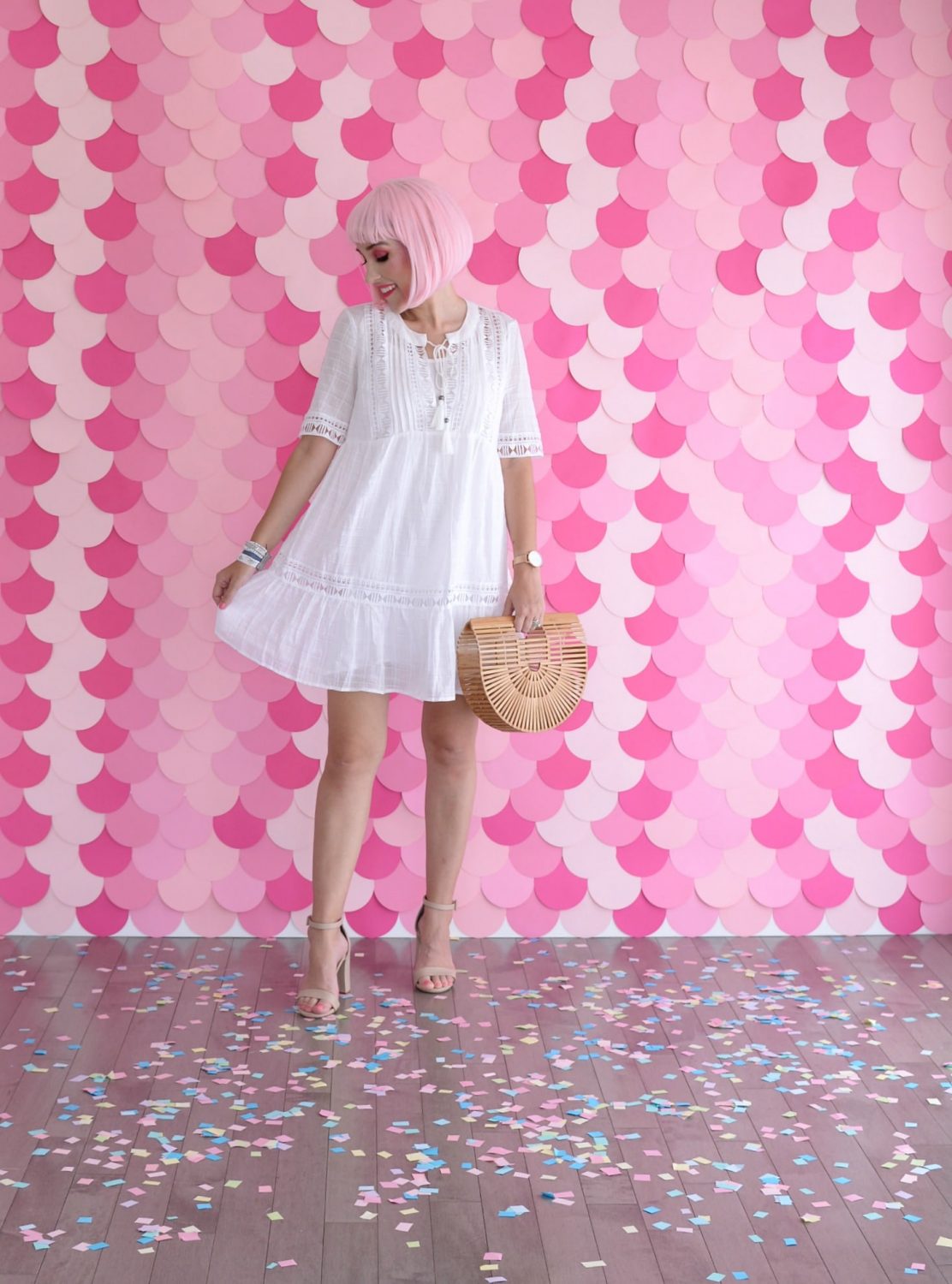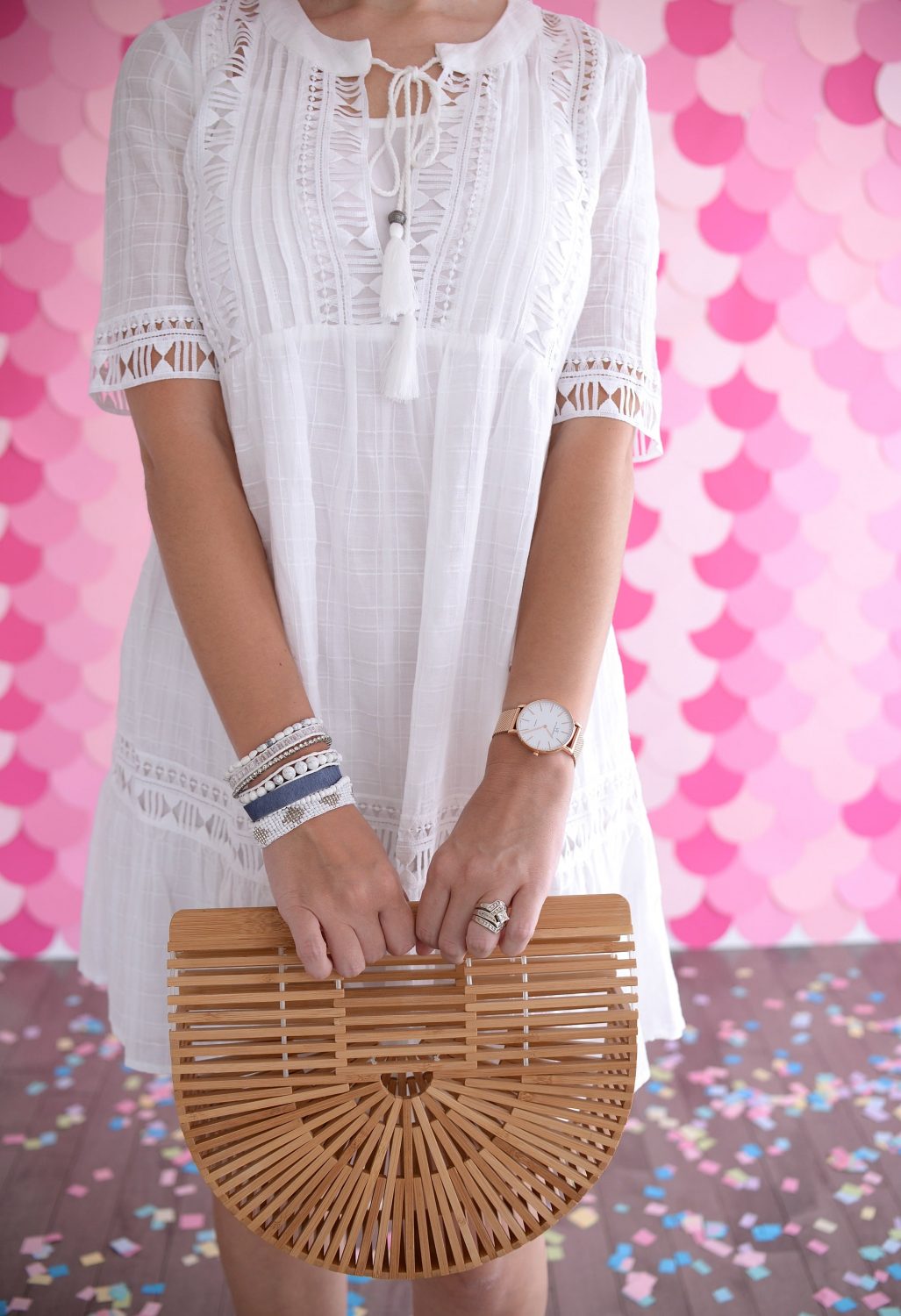 Third, if you're wearing head-to-toe white, or white on the bottom, be sure to check your booty before you leave the house. Of course, you don't want to be wearing underwear in a bold colour, but you also don't want to be wearing white undies either. The trick for a seamless look, is to stick with nude panties.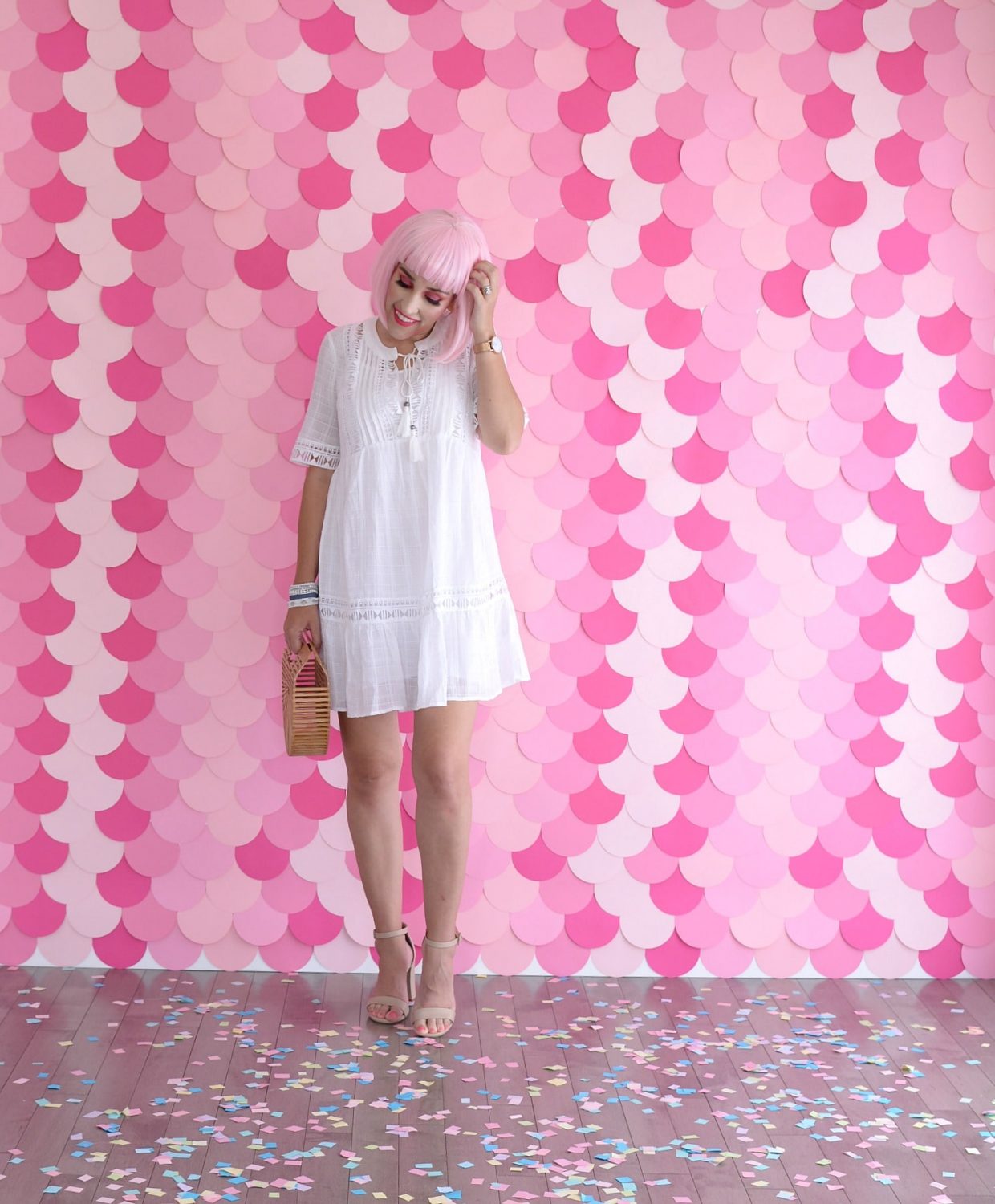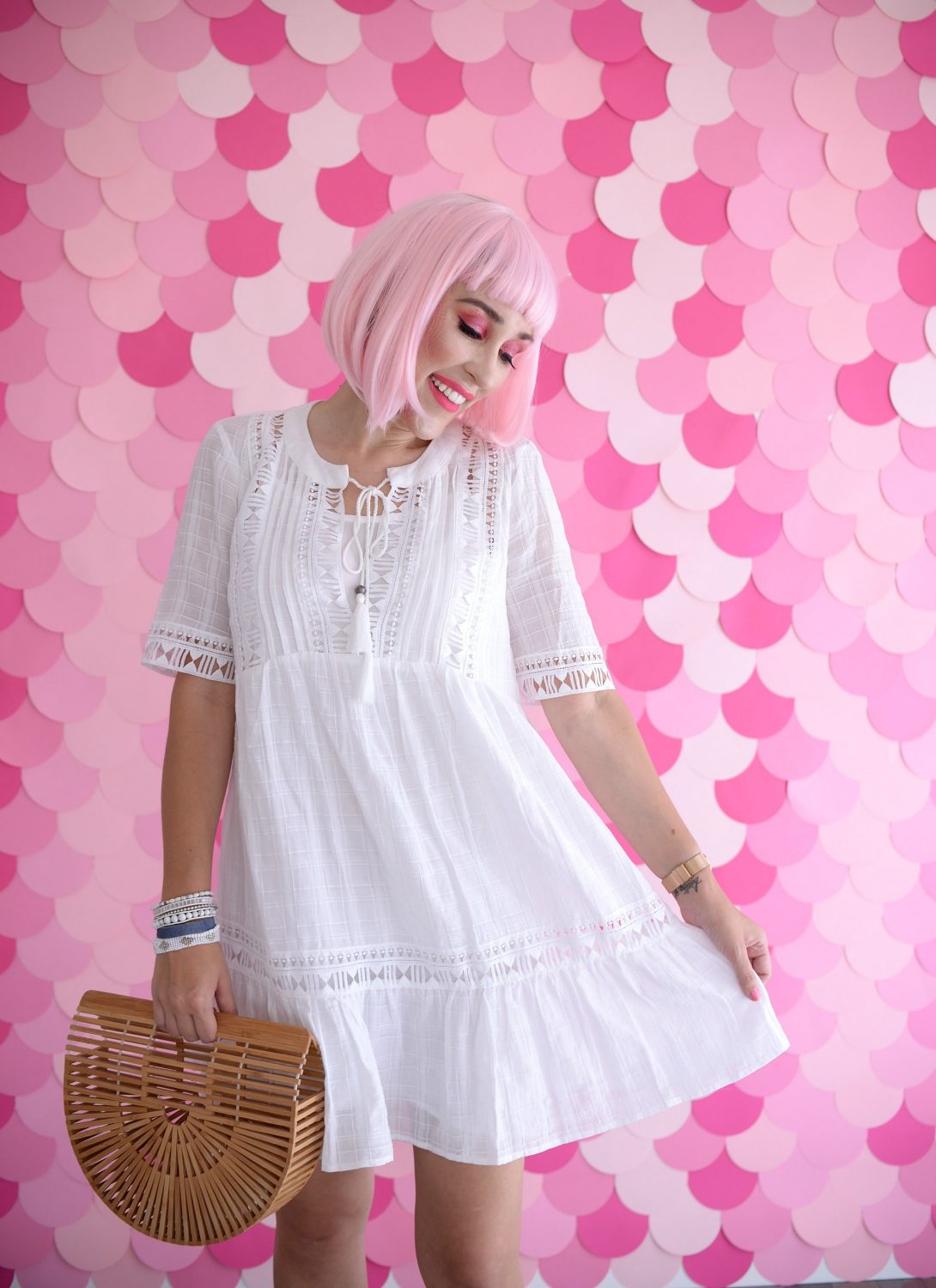 Remember that no two whites are ever going to be the same. Don't stress about matching the colour perfectly when you're looking to achieve that sleek and modern look. Your tops and bottoms don't have to be the same white, in fact, they don't even have to be the same material. Having different hues of white, in different fabrics, will add visual interest to your outfit. This will help ensure you don't look like you're wearing some sort of uniform.
What I Wore- Dress- Target, Watch and Cuff Bracelet- c/o Victoria Emerson, Handbag- Cult Gaia, Sandals- Le Chateau
Mermaid makeup done by Samantha Blatnicky Makeup & Lash Artist