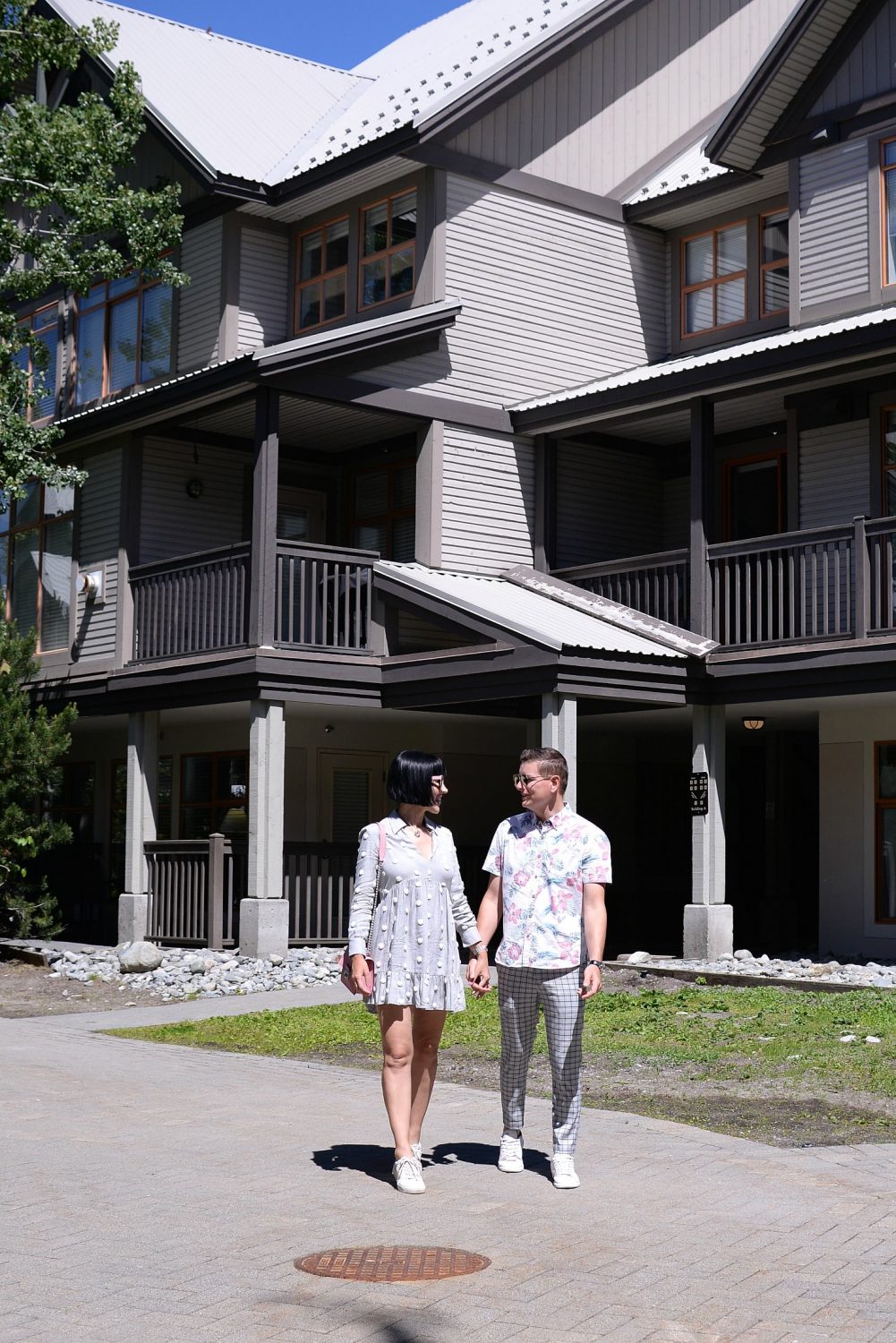 Mountain Views at Whiski Jack Resort
Although Whistler is mostly known for Blackcomb Mountain, one of the largest ski resorts in North America, it also has a ton of fun summertime activities. Just a short 2-hour drive from Vancouver, Whistler is a scenic mountain town in the Coast Mountains of British Columbia. Chances are, if you're planning a trip here, you're probably staying for a few days. Figuring out where to stay in Whistler, can sometimes be a tough task. Are you looking for something right in the village, close to the slopes and entertainment? Maybe you want something closer to the water in Alta Vista? Or do you prefer to get out of the touristy area? Luckily, Whiski Jack Resort is the perfect home away from home. It's moments away from all the hottest restaurants, shops and the gondolas, yet far enough from the crowds that it's still peaceful and quiet in the evenings.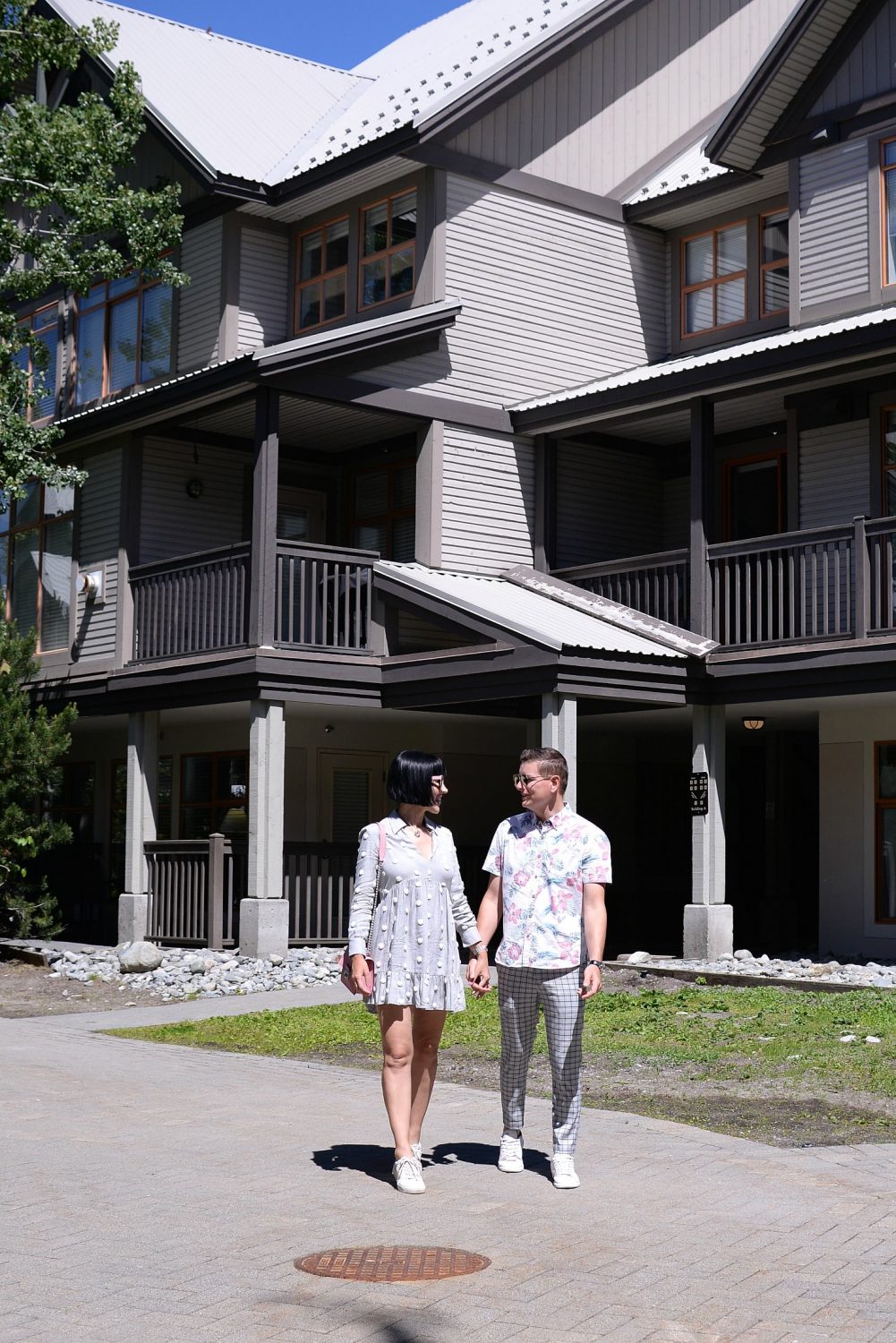 Whiski Jack Resort offer an array of townhome options, each with its own unique style, but I highly recommend Northstar at Stoney Creek. It sits right on the edge of all the action in Whistler Village, but far enough away that you feel like you're at a secluded woody resort. Upon arriving, you will have to check in at a different location, but it's only moments away and the staff is beyond helpful and knowledgeable. Back at the resort, you'll swear you're walking onto a movie set. The rustic, outdoor-y vibes just screams log cabins, but with an upgraded and more luxe feel. From the raw wood, to the luxe leather and slightly masculine attire, everything about this resort feels very high-end.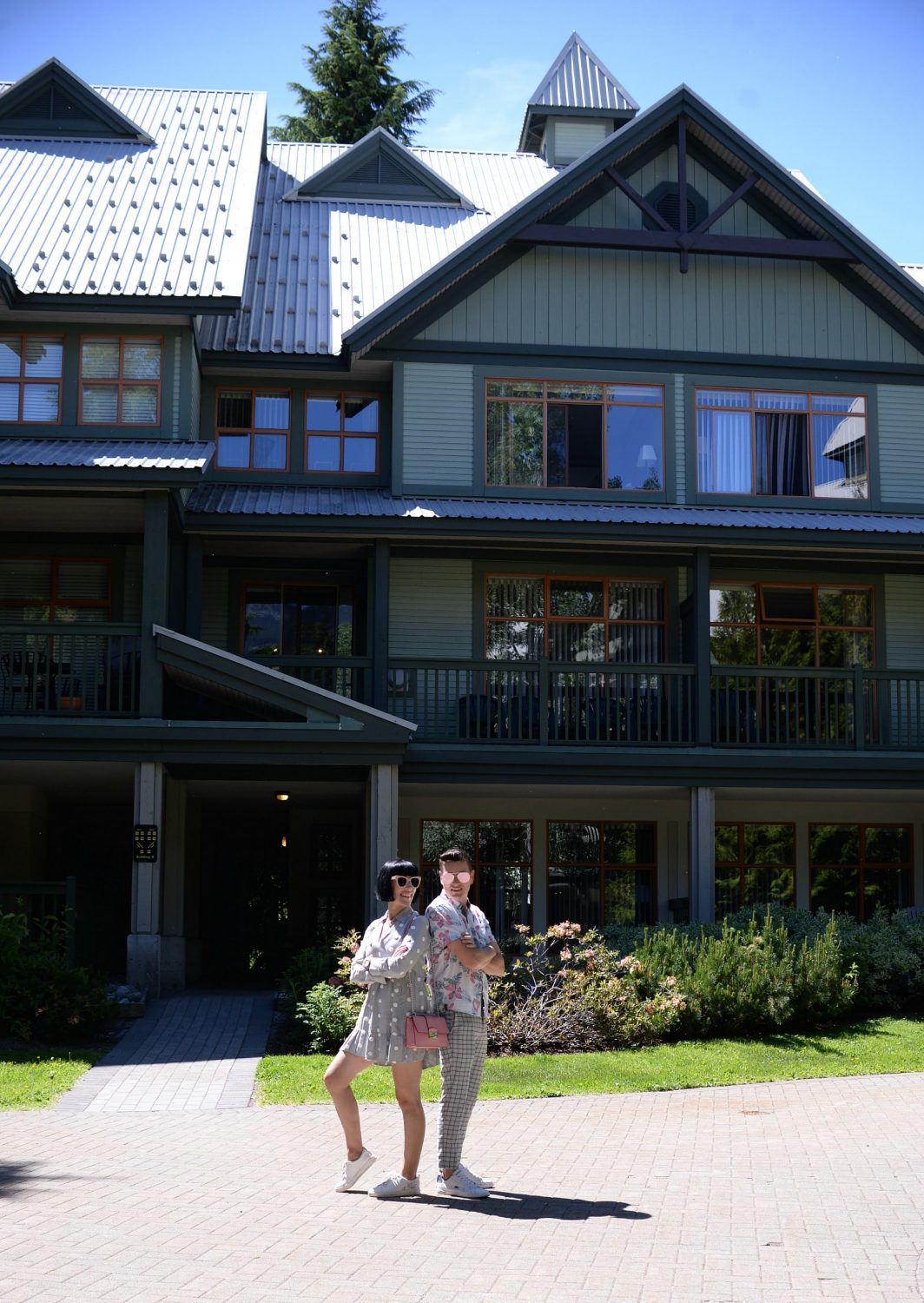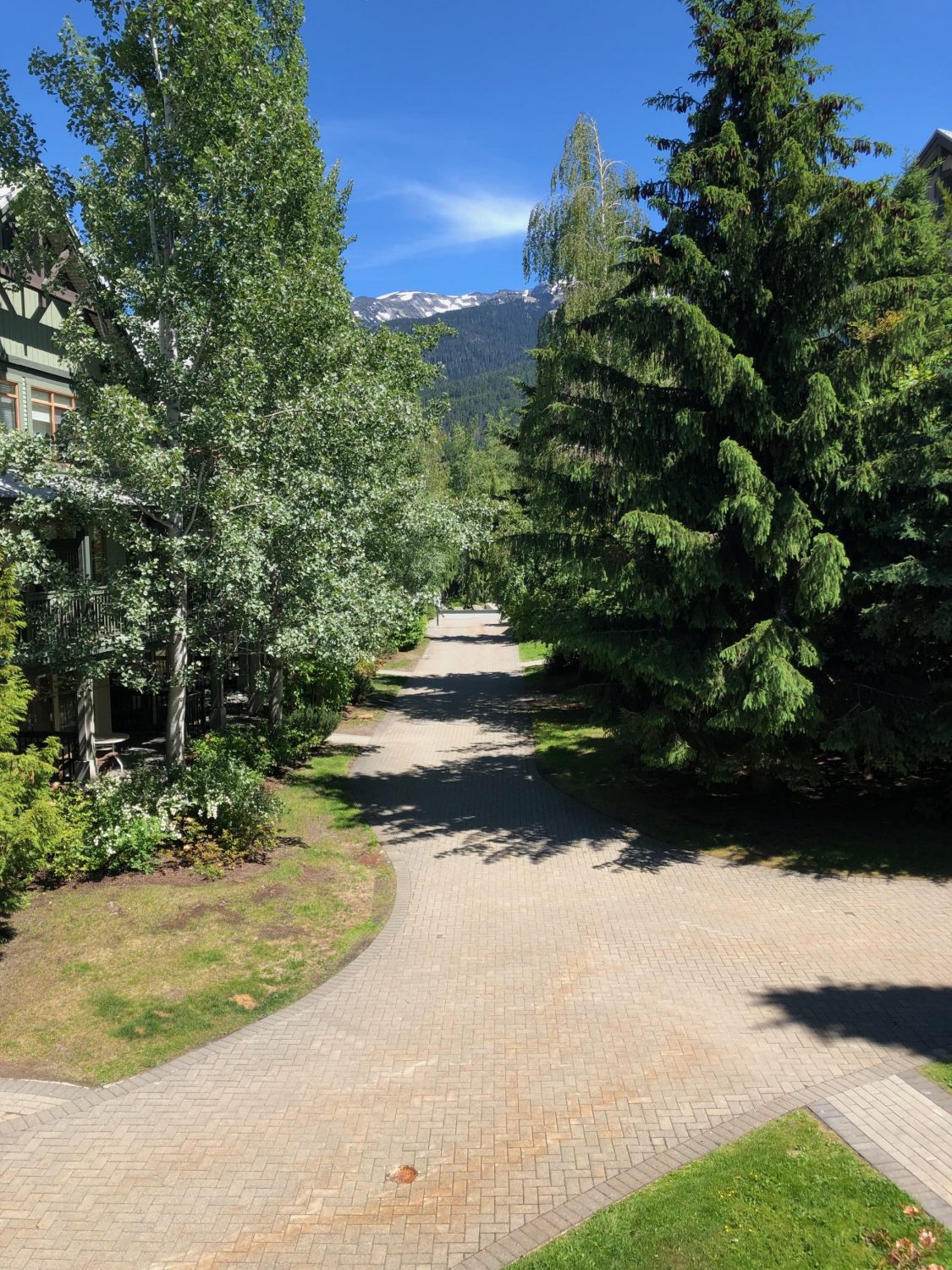 With its fully equipped kitchen, you'll have the comfort of home while you travel. As an added bonus, it's right across the street from the Village Marketplace, allowing you to shop the markets and cook back at the resort. That's right, each apartment is fully equipped with a full kitchen, we're talking fridge, stove, microwave, oven, coffee maker, toaster, dishwasher, etc. During the hot summer months, if you don't want to be inside cooking, take advantage of the deluxe Weber BBQ on your own private balcony and patio. Of course, you can enjoy your meals at the grand dining room table overlooking the grounds.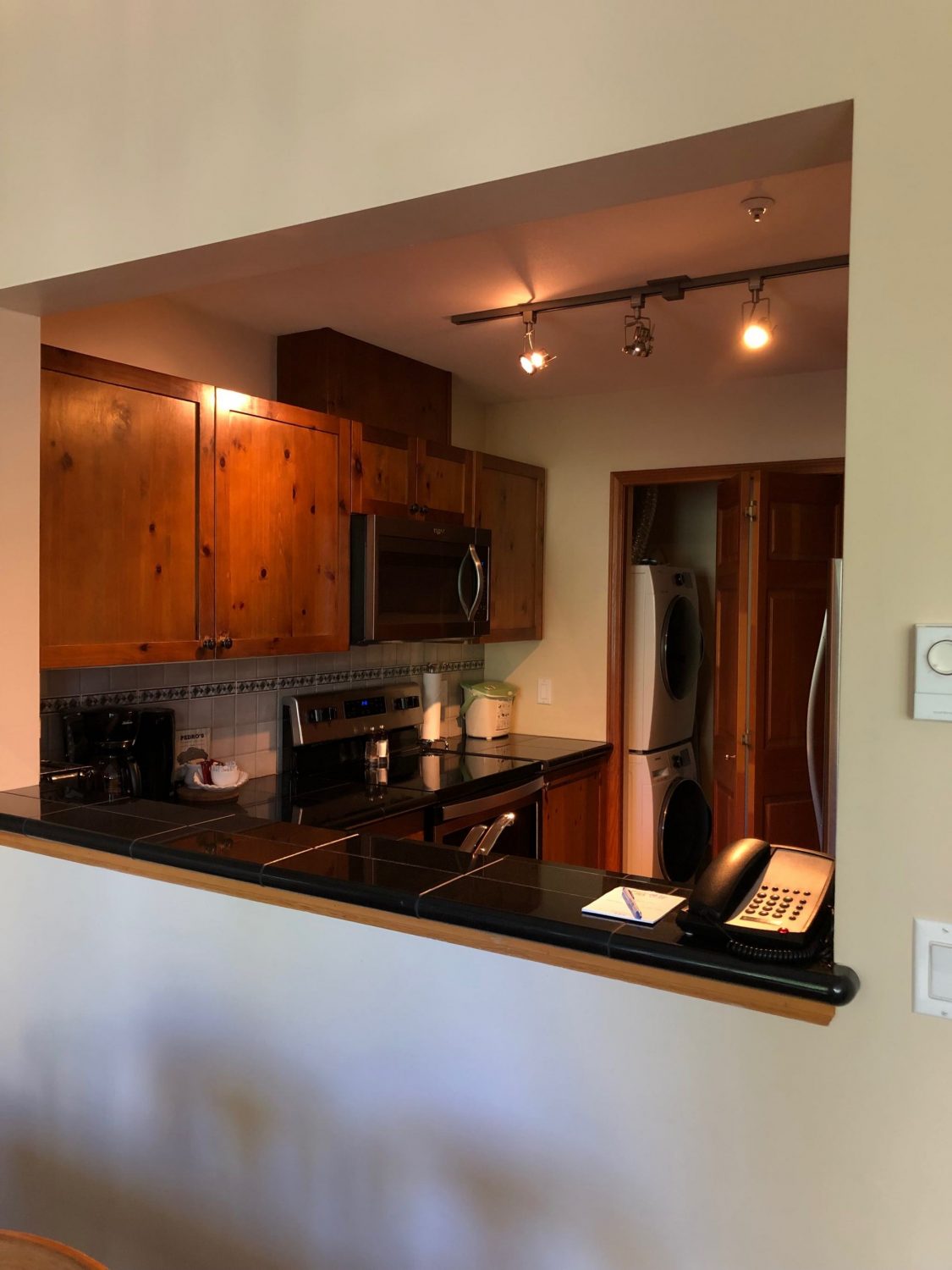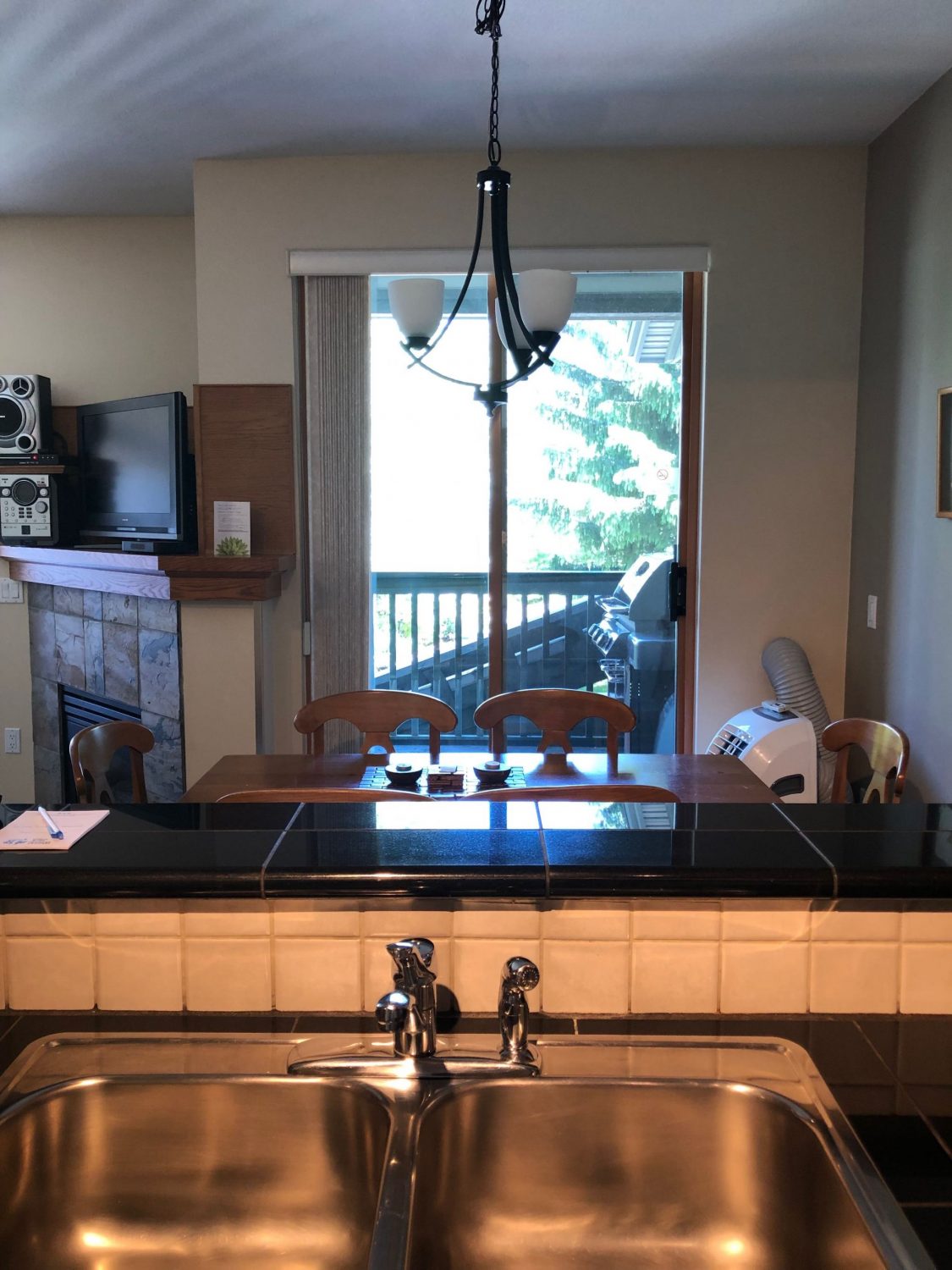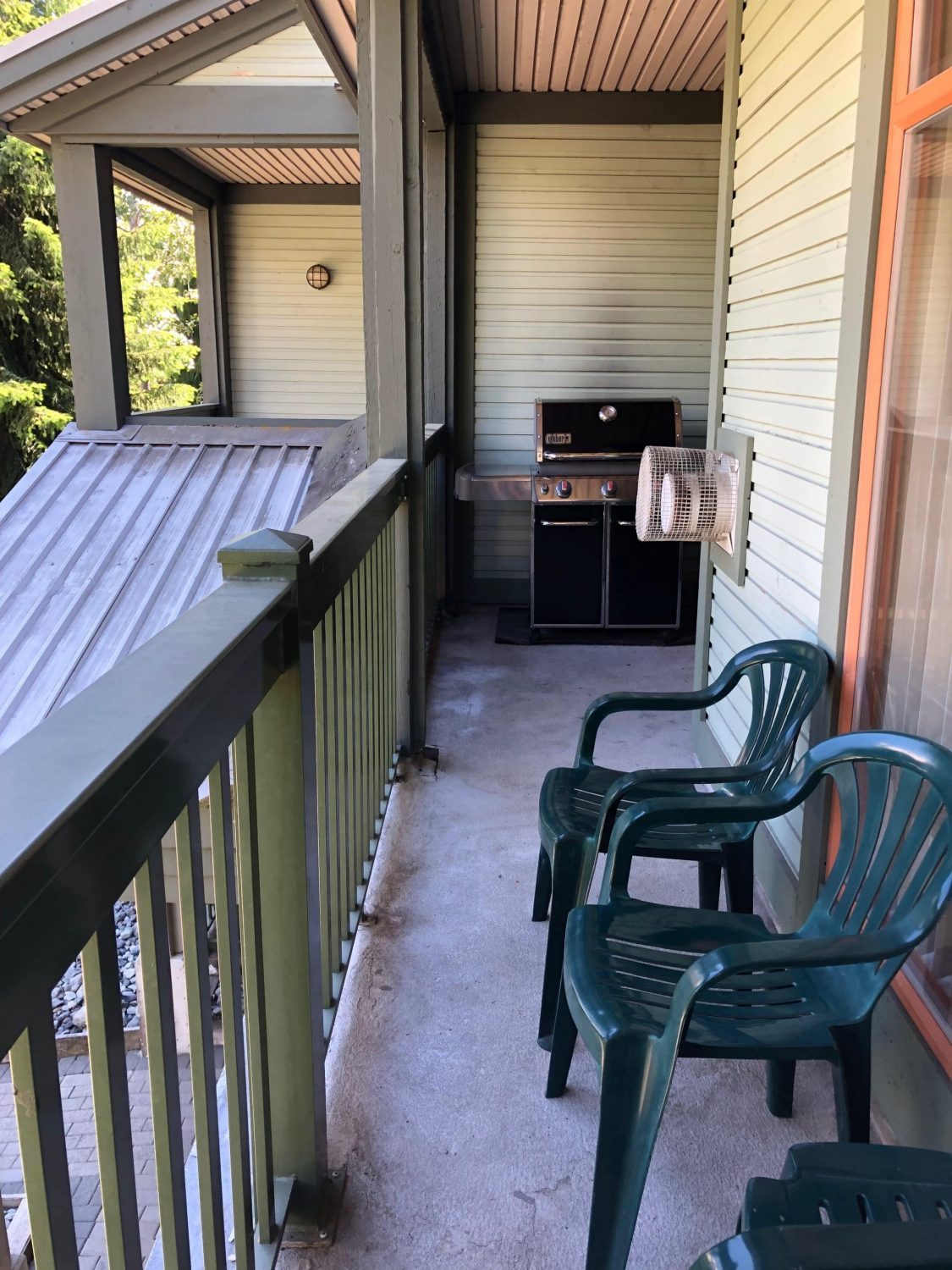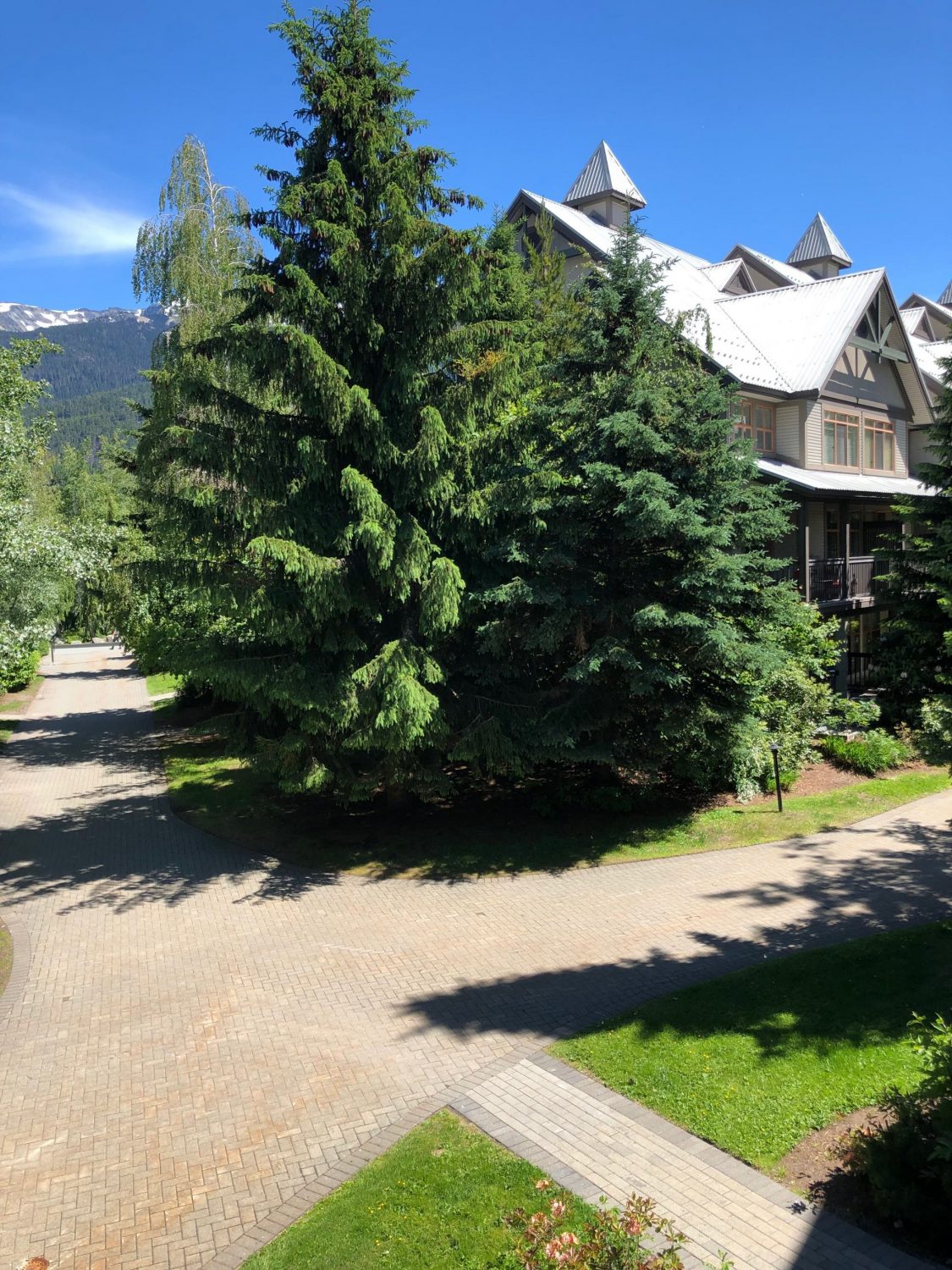 Within the resort, you'll also find a large living area with working fireplace and flat-screen TV with DVD player. With two leather club chairs and a loveseat, you can't help but feel calm and mellow. Whether you're looking to catch the morning news, or relax by the fire in the evening, this spacious, open and airy room provides the comfort of home within the village. Talking about all the perfect amenities, the resort also comes with a washing machine and dryer (no need to overpack) even though we all do it.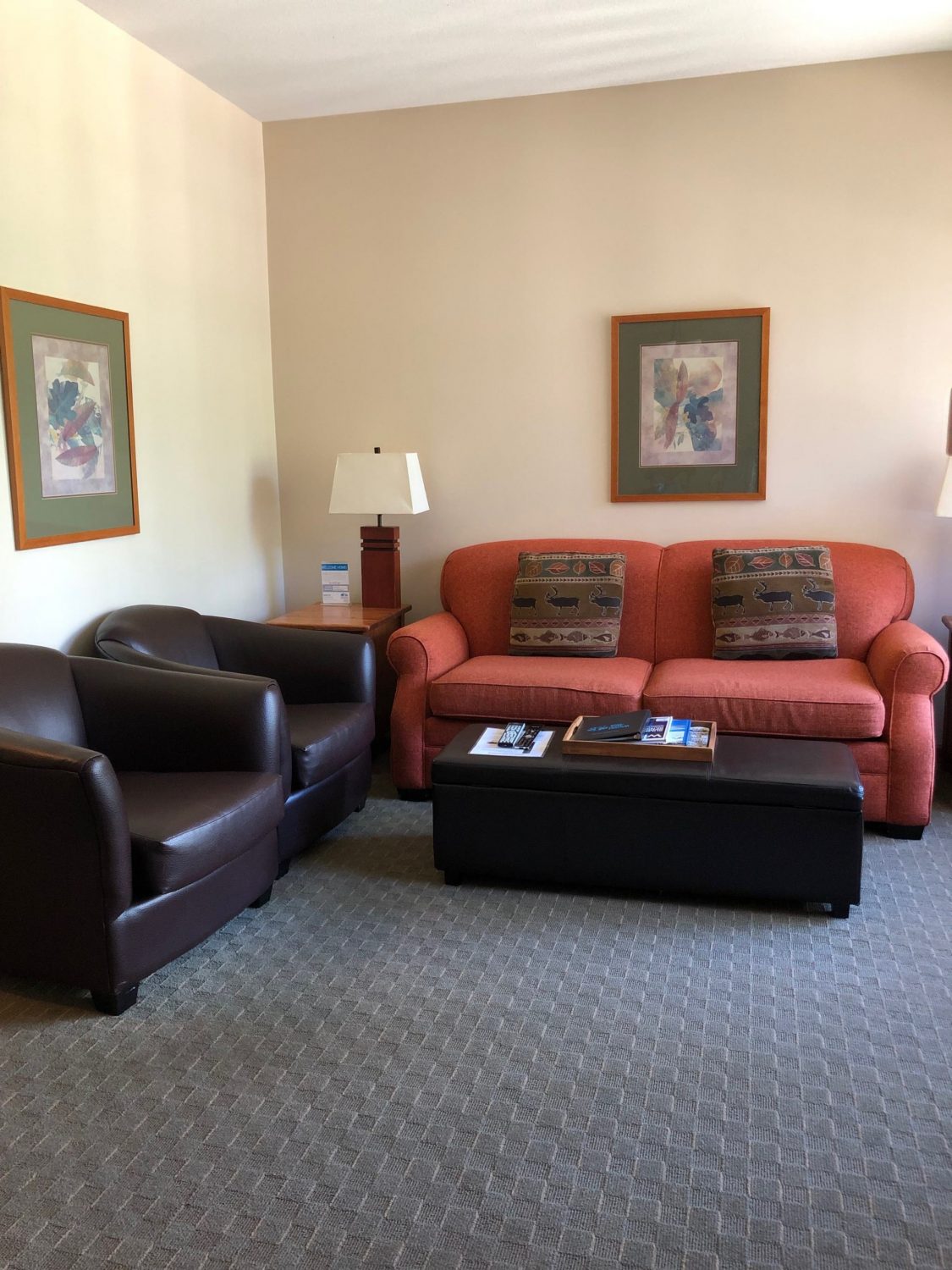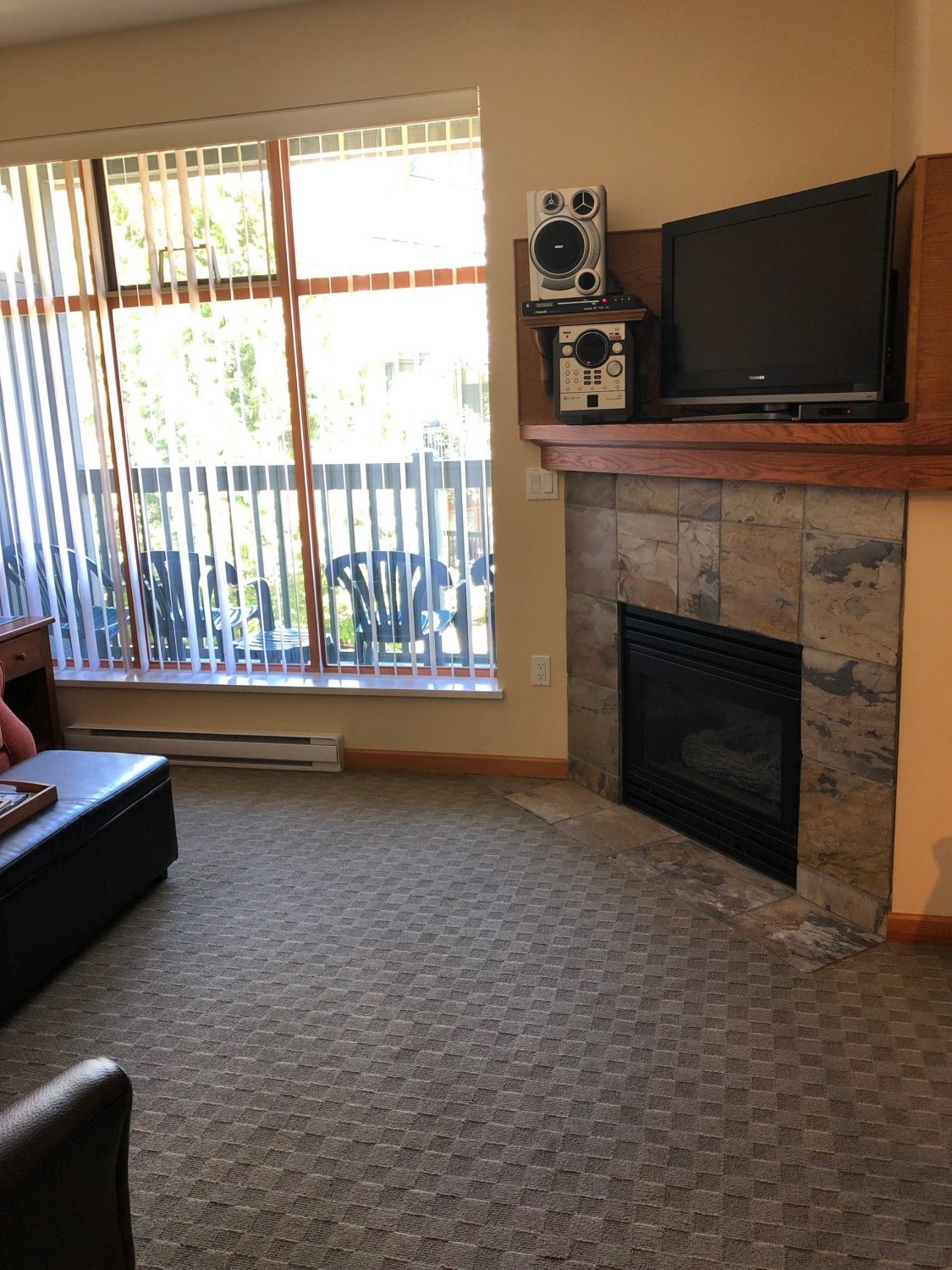 This two-story resort features 2 bedrooms and a master bathroom on the second floor. The huge master bedroom includes a king size, 5-star bed with luxury bedding. It will leave you feeling like you're sleeping on a cloud. Of course, no bedroom would be complete without a flat-screen TV for midnight Netflix or your favorite movie in bed. The second bedroom features 2 twin beds that are equally as comfortable (just ask Derek). He ended up catching a cold during our visit, and it was amazing having two bedrooms, so he didn't pass his cold onto me. Also, upstairs you'll find the master bath. This spa-like bathroom is not only equipped with a tub, perfect for soaking tired muscles and tender footsies, but it also features a glass shower with high pressure spray head for maximum relaxation. The resorts provide bath products, just in case you forgot yours.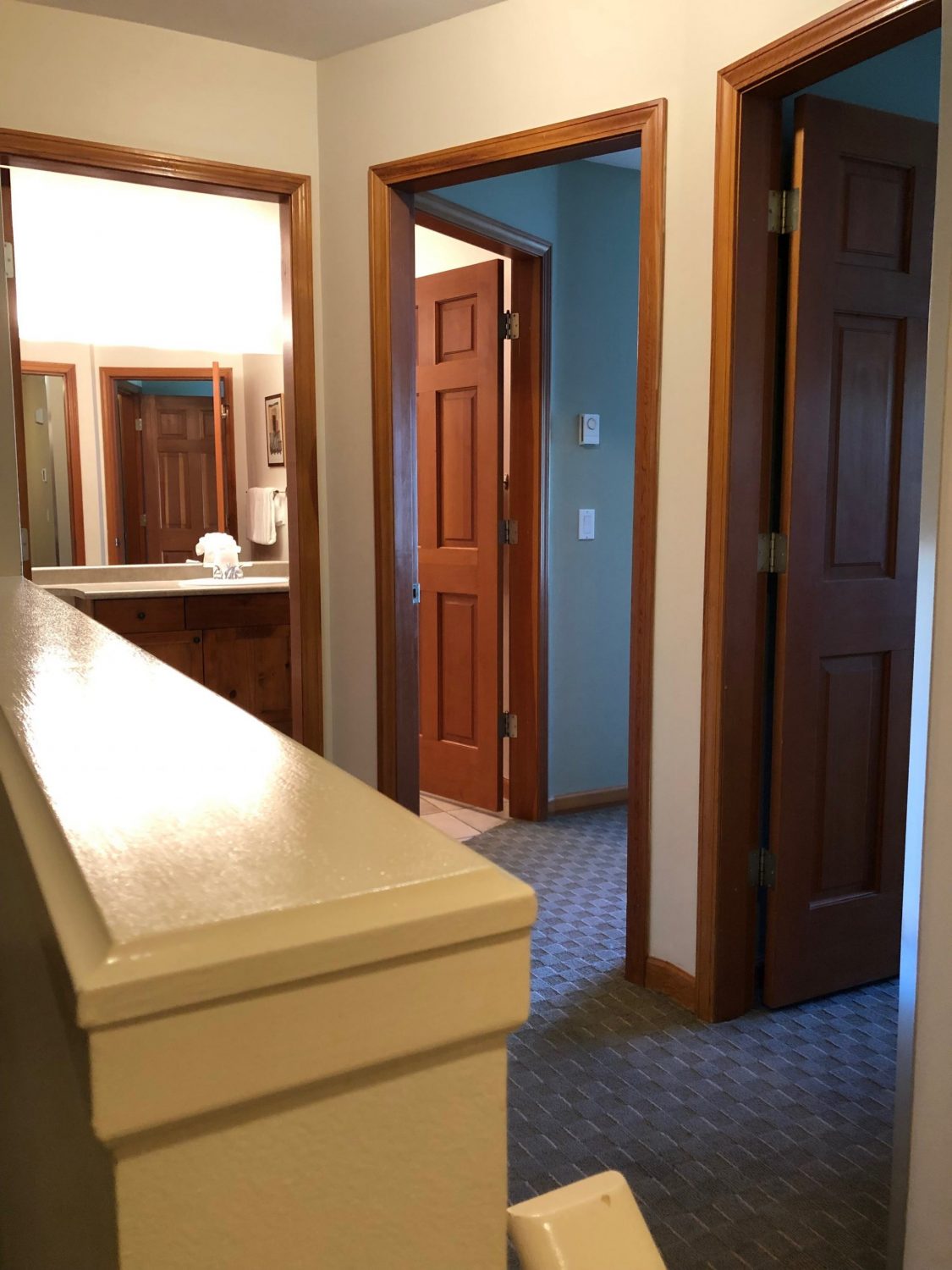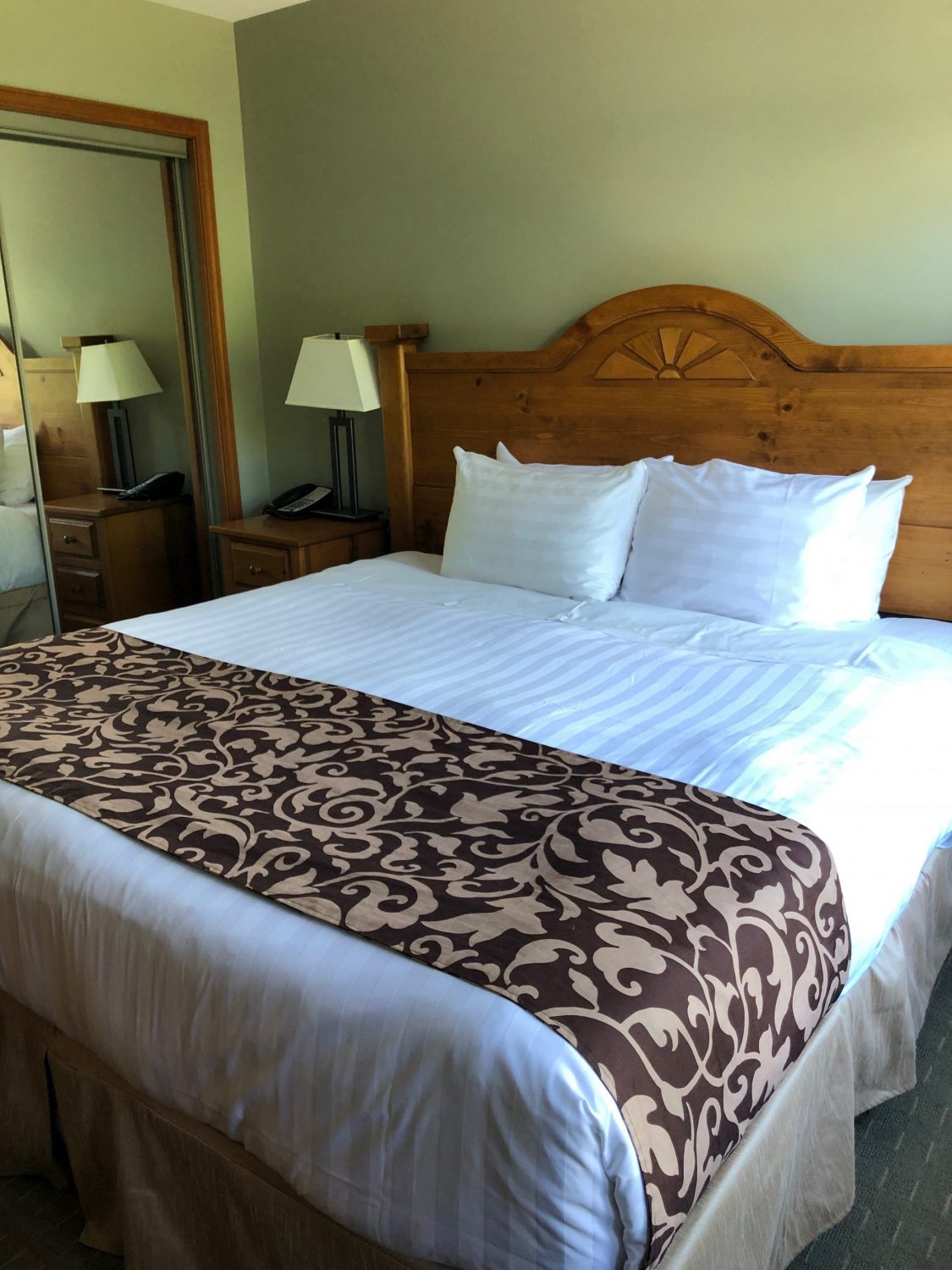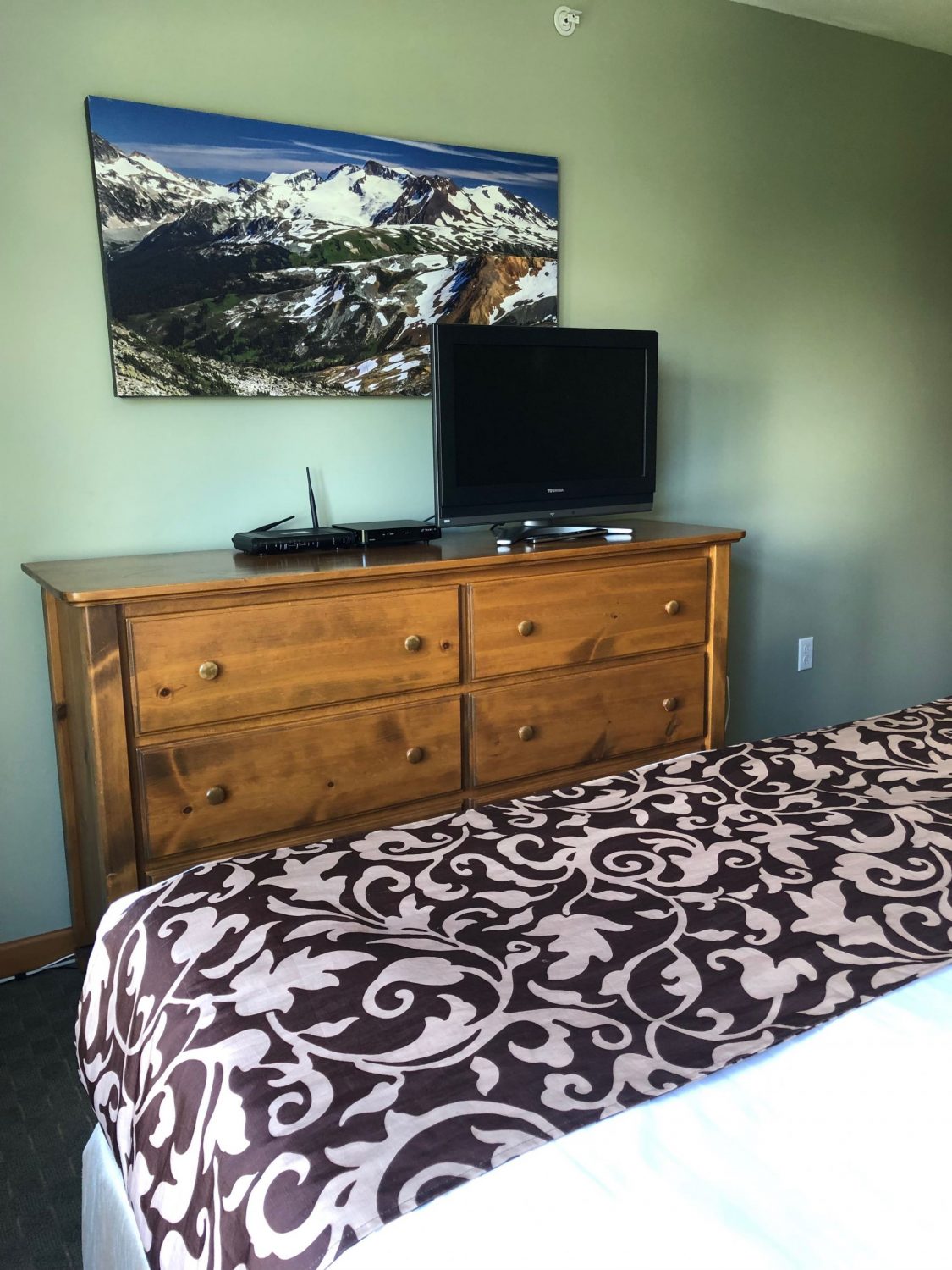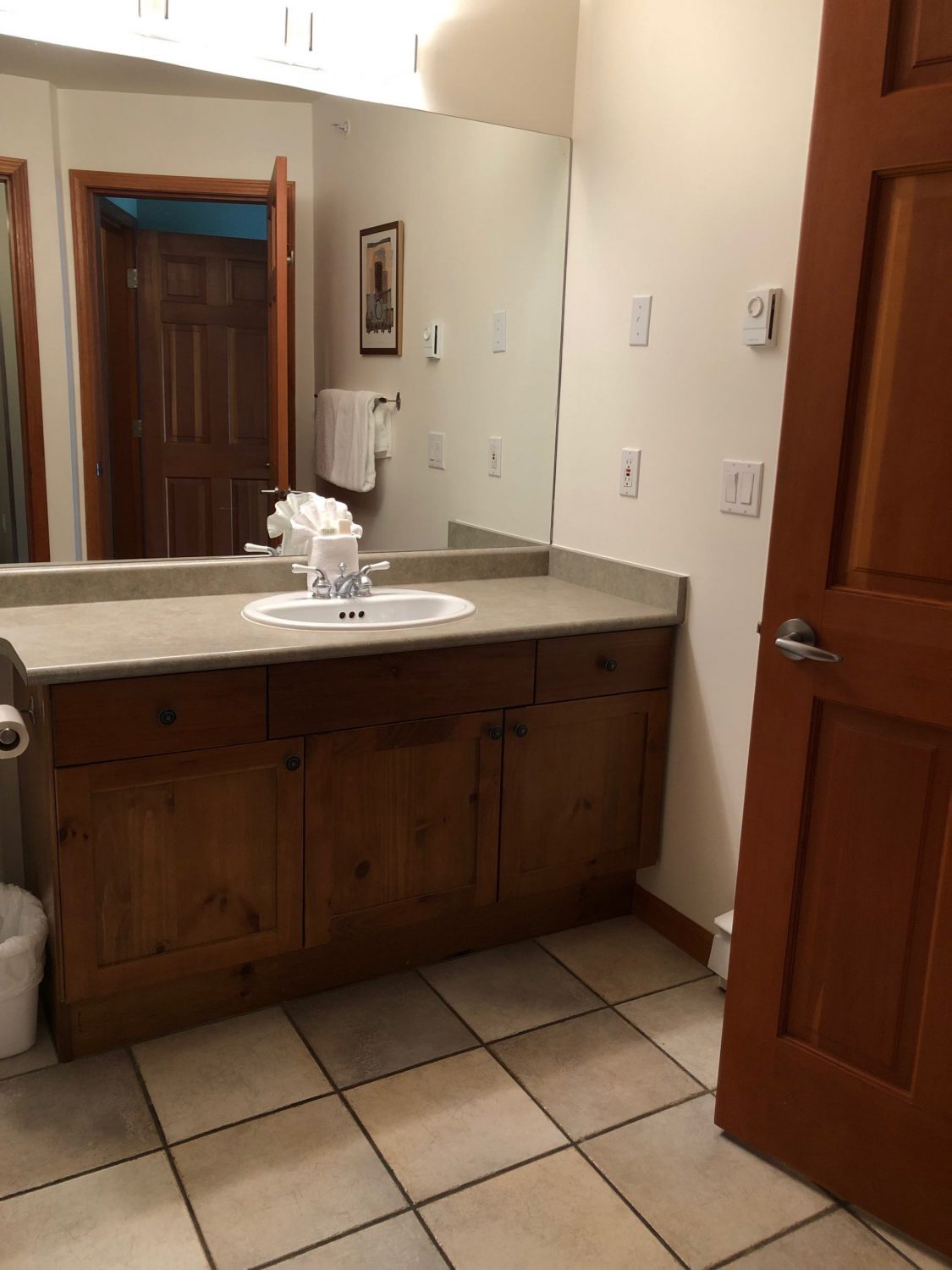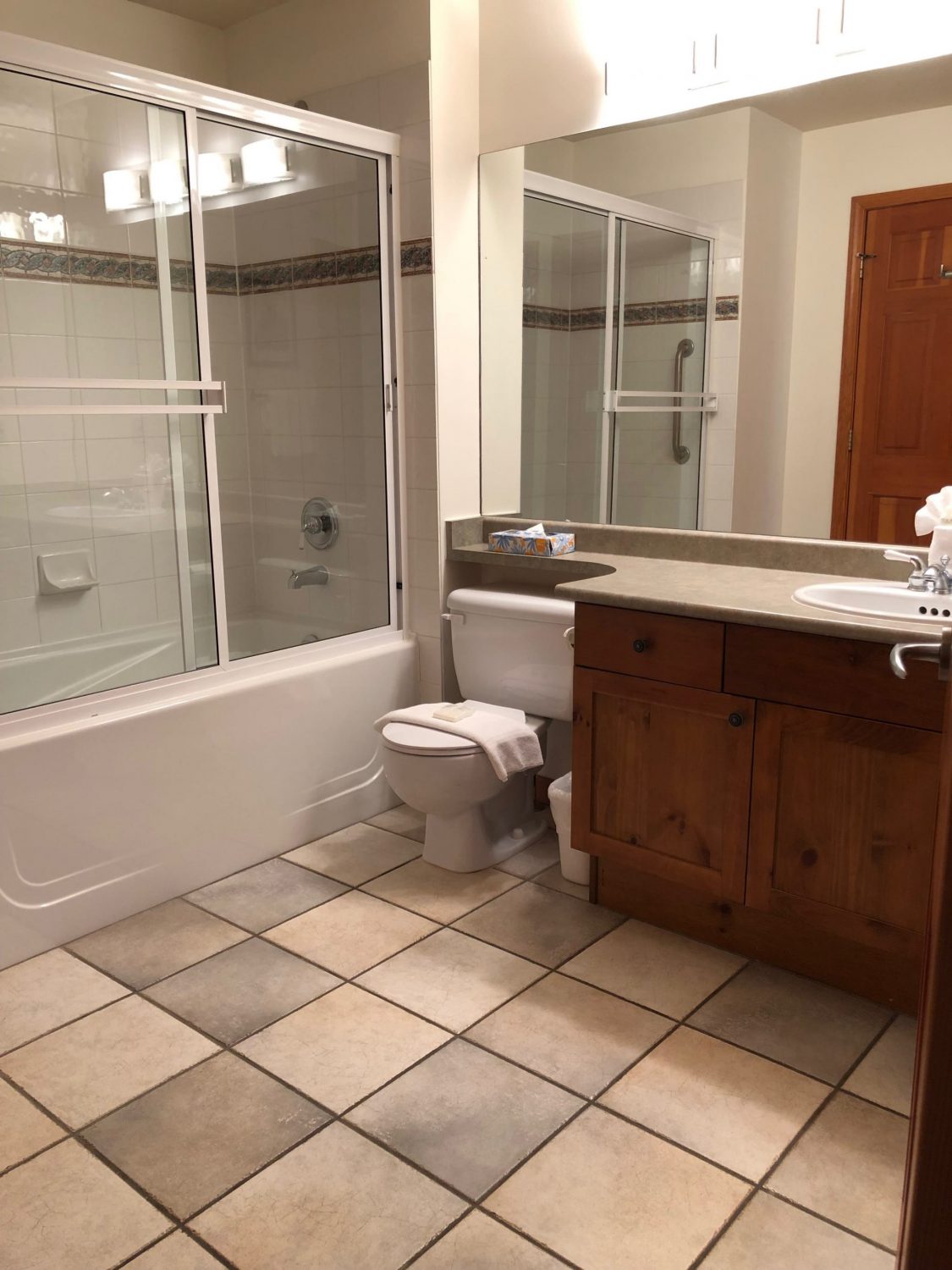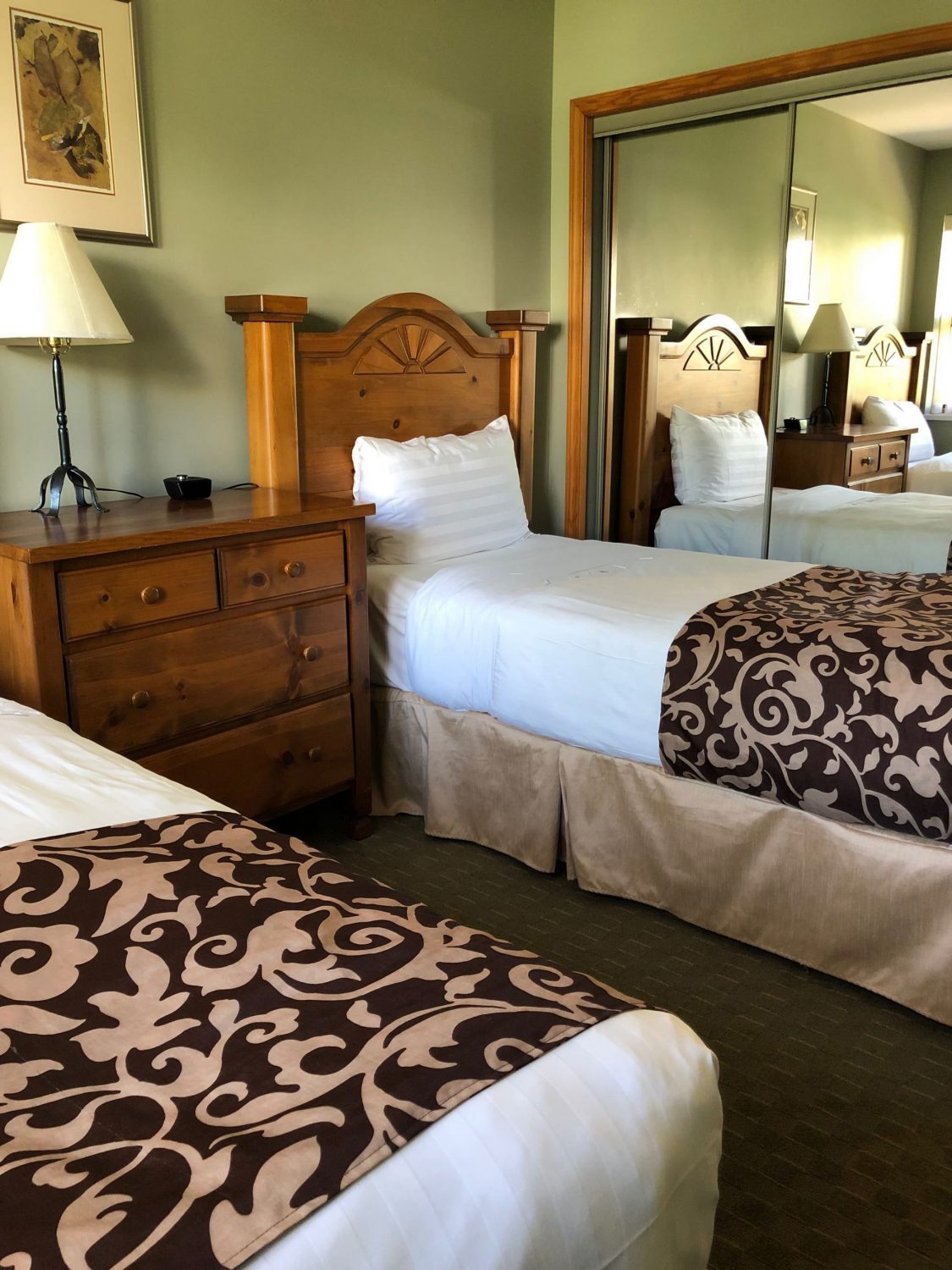 Leave your car on the resorts using the free on-site, underground parking. Everything is within walking distance. We're talking only a short 15-minute walk to Whistler Blackcomb Gondolas or an even shorter 5-minute walk to the center of the village. You can also take advantage of the complimentary shuttle that can get you around even quicker. After a day in the village, enjoy some of the resort's recreational amenities, including a year-round heated pool and hot tub.