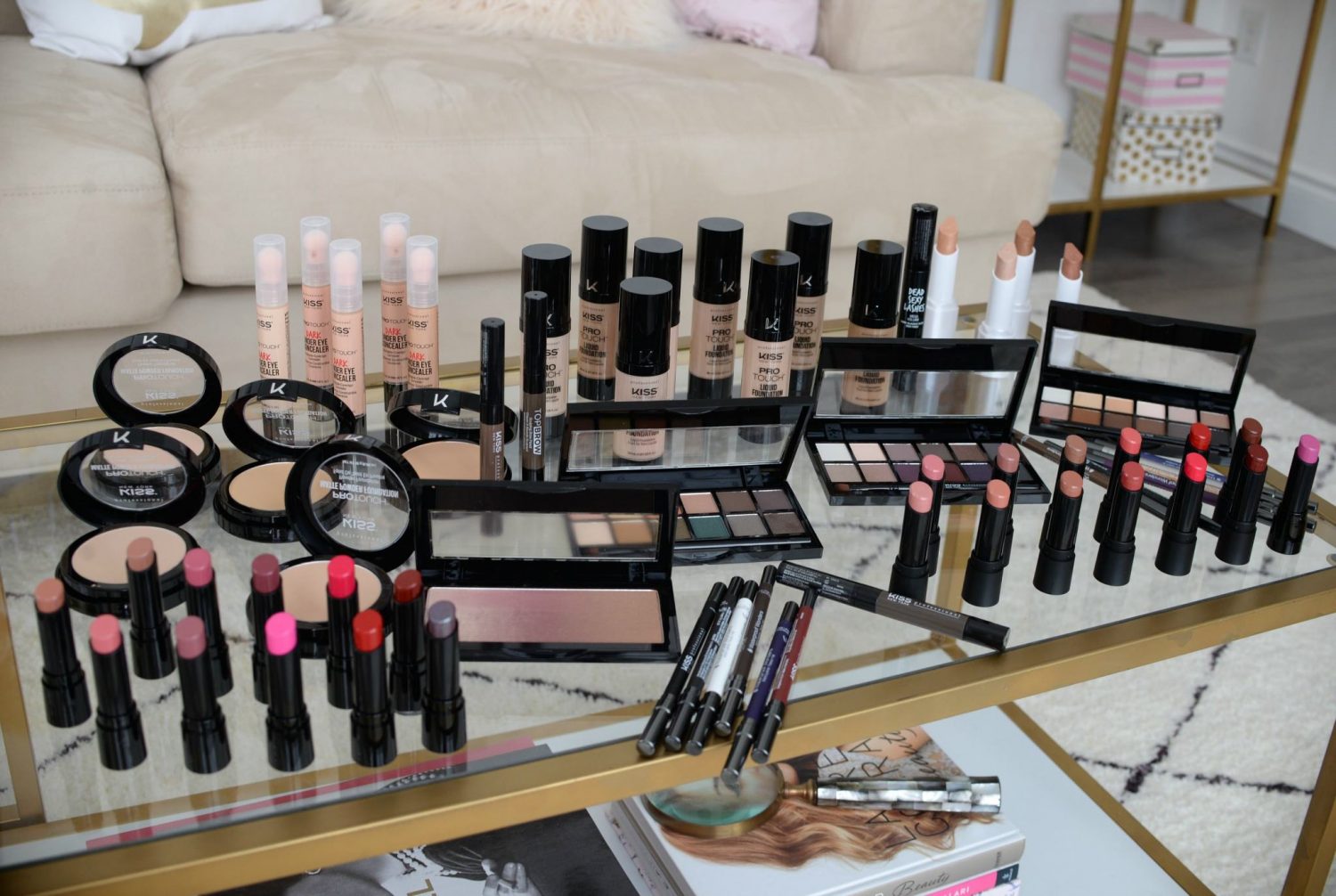 Kiss New York Professional
The idea behind Kiss New York Professional is that anyone can be his/her own professional makeup artist. Using an array of these high-end quality products, at affordable price point, anyone can become an artist. I'm not going to lie I'm familiar with their eyelashes, but not the makeup line. For someone who doesn't like the feeling of false lashes on your lid, this is a brand that creates some of the best lashes on the market that are incredibly comfortable to wear. Since I'm a huge fan of the brand for their lashes, I'm pretty excited to play around with their makeup line.
Sadly, I don't have a primer from the brand, so we are jumping right into the foundation.
Kiss New York Professional Pro Touch Liquid Foundation
This liquid foundation features a skin-loving green tea extract that's filled with anti-oxidant benefits to not only keep your skin happy but hydrated. Its rich and creamy texture almost melts into the skin for a flawless application process with ease. It's opaque enough that you only need a pump or two to achieve medium coverage. Its buildable formula allows you to build up the coverage, to hide deeper pigmentation issues, redness and breakouts, without making it look too thick or caky. It manages to keep your skin moisturized all day, while still controlling oil and shine. It sets and dries quickly, to a gorgeous velvety matte finish. The colour selection could use some work, but if you can find a shade that works for your skin tone, I think you'll enjoy this formula. It retails for $9.99.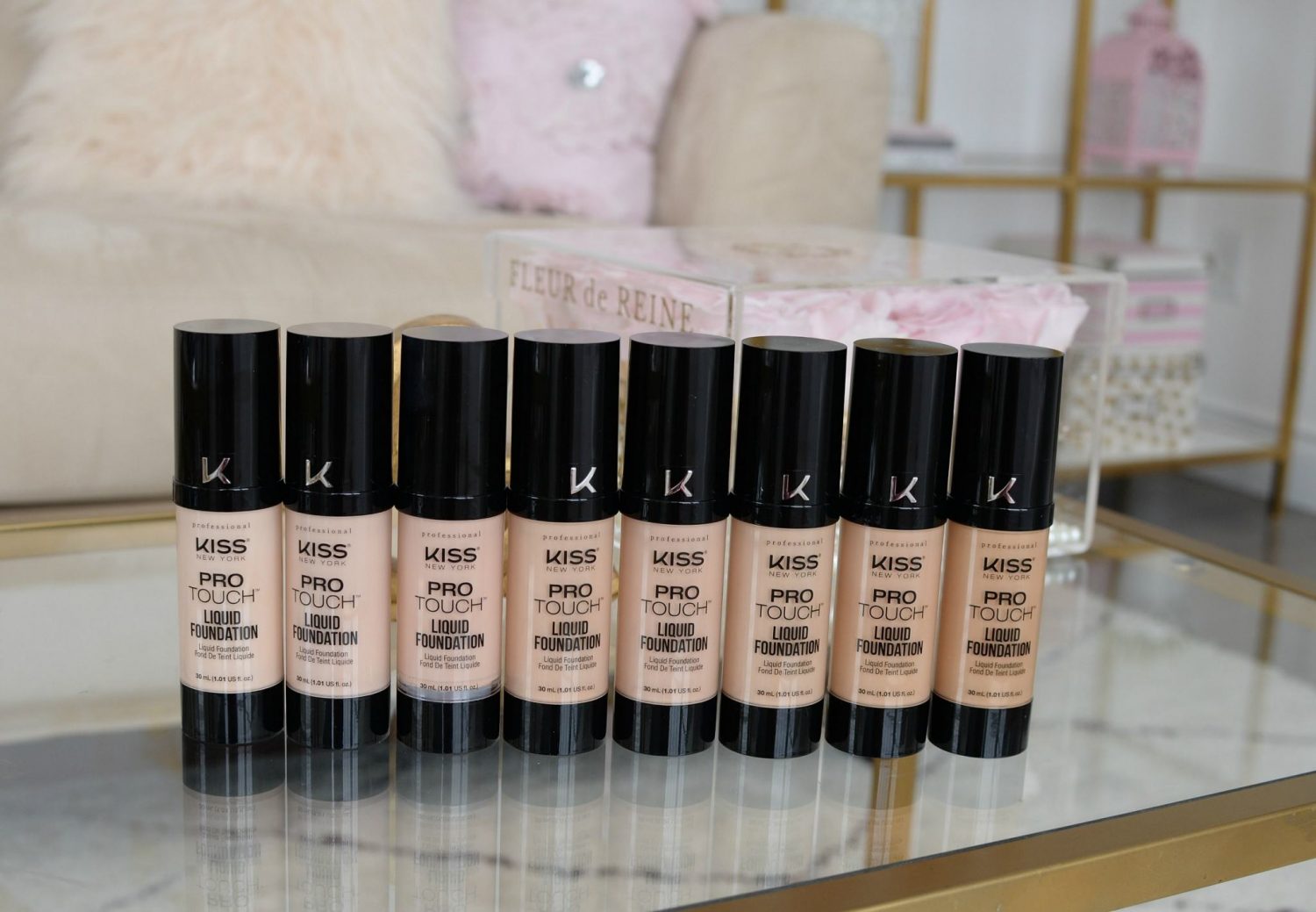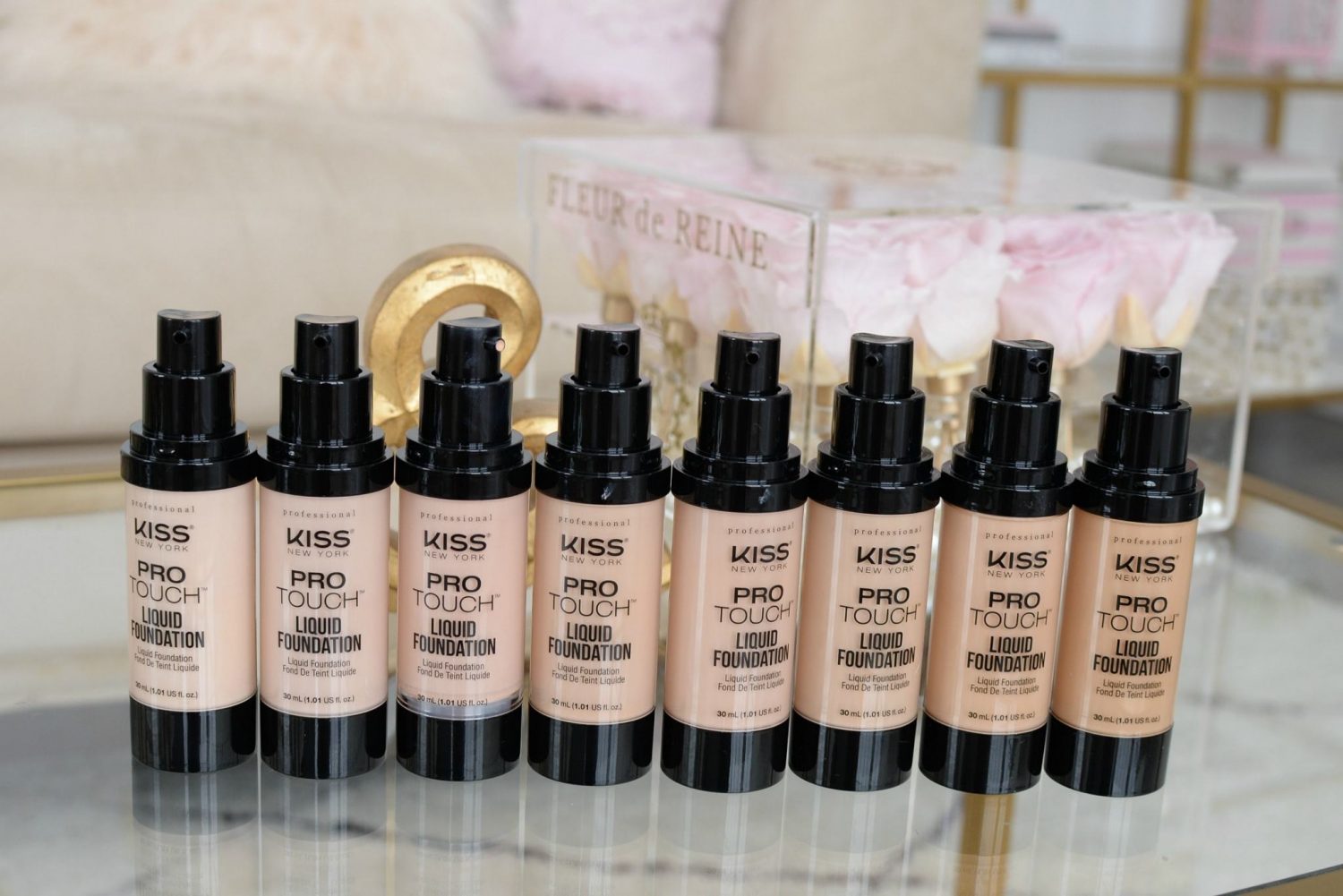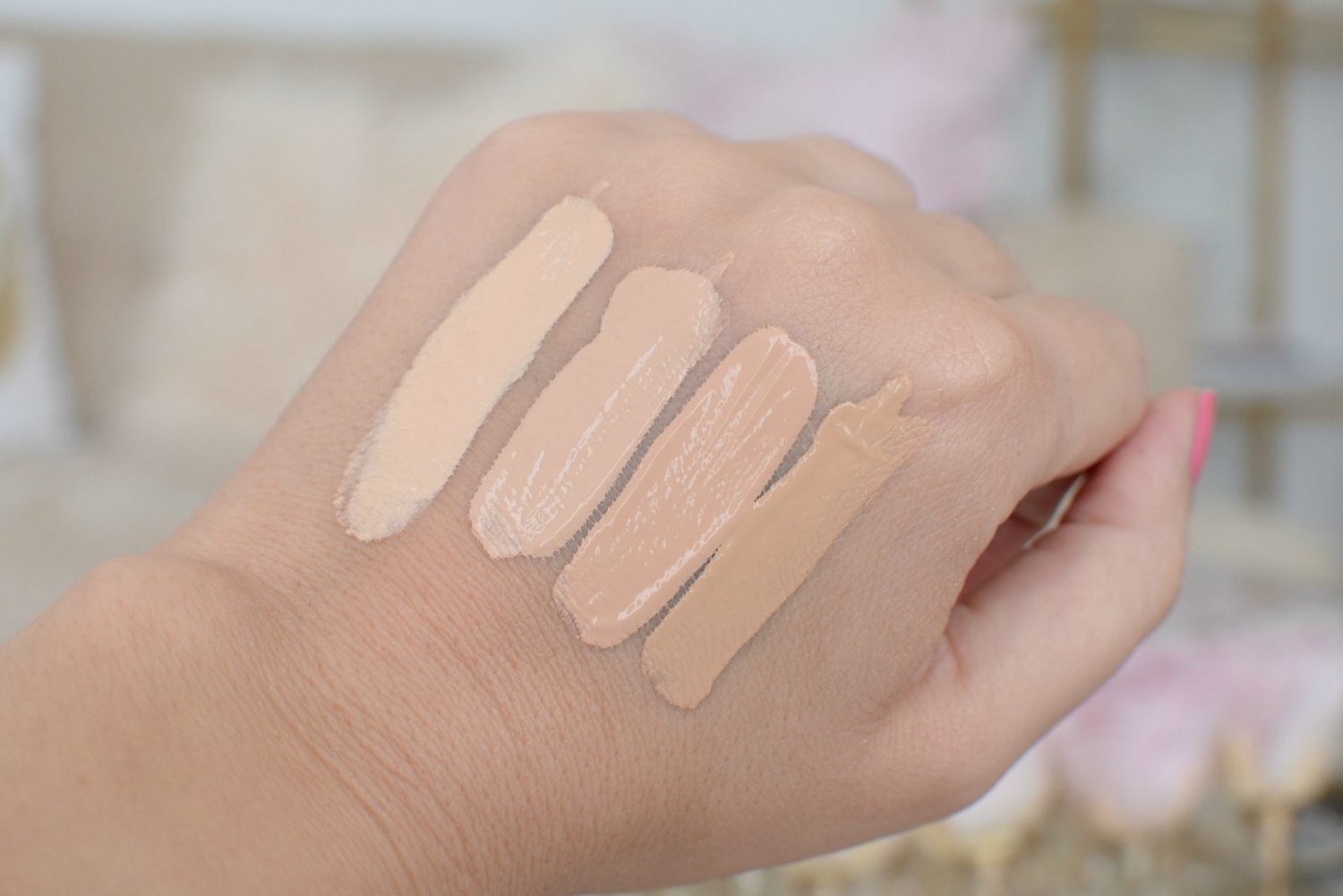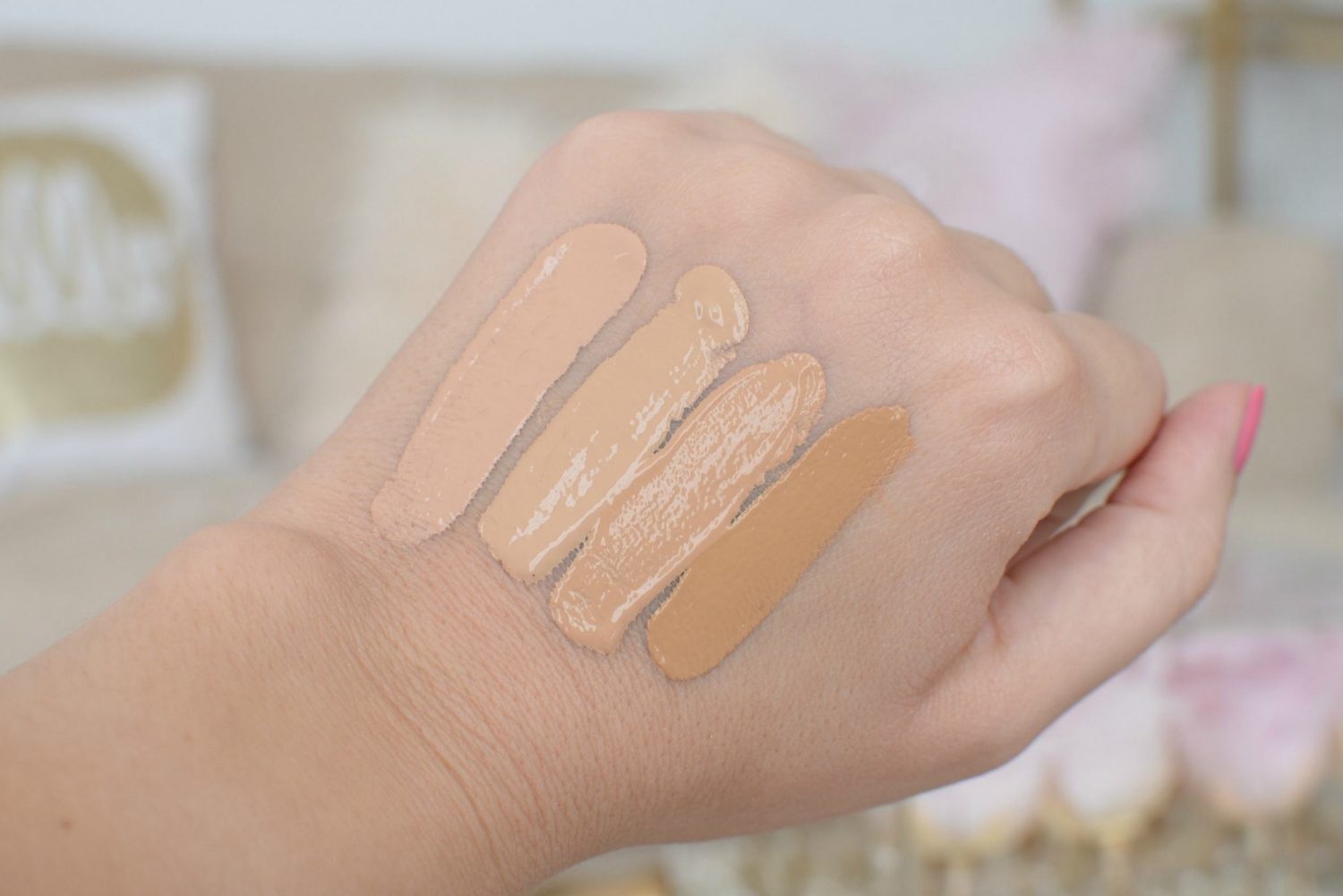 Kiss New York Professional Pro Touch Powder Foundation
If you prefer a more traditional pressed powder foundation, give the new Kiss New York Professional Pro Touch Powder Foundation a try. This innovated formula can be used both wet and dry. I've honestly never seen a foundation like this, but I love the diversity of it. On days when you're looking for a matte finish, use it straight out of the compact. When you're looking for a velvetier matte finish, try it wet by either damping your brush or makeup sponge. It features the same skin-loving green tea extract as the liquid, ensuring your skin stays nourished and hydrated the entire day. Its advanced emulsion formula melts and blends into the skin seamlessly and its buildable formula allows you to go from a medium to full-coverage finish in an extra layer or two. Again, no matter how you build it up, it never becomes chalky, dry or cakey. Again, the shade selection is sparse, but at only $9.99, it's an excellent deal if you can match your skin tone.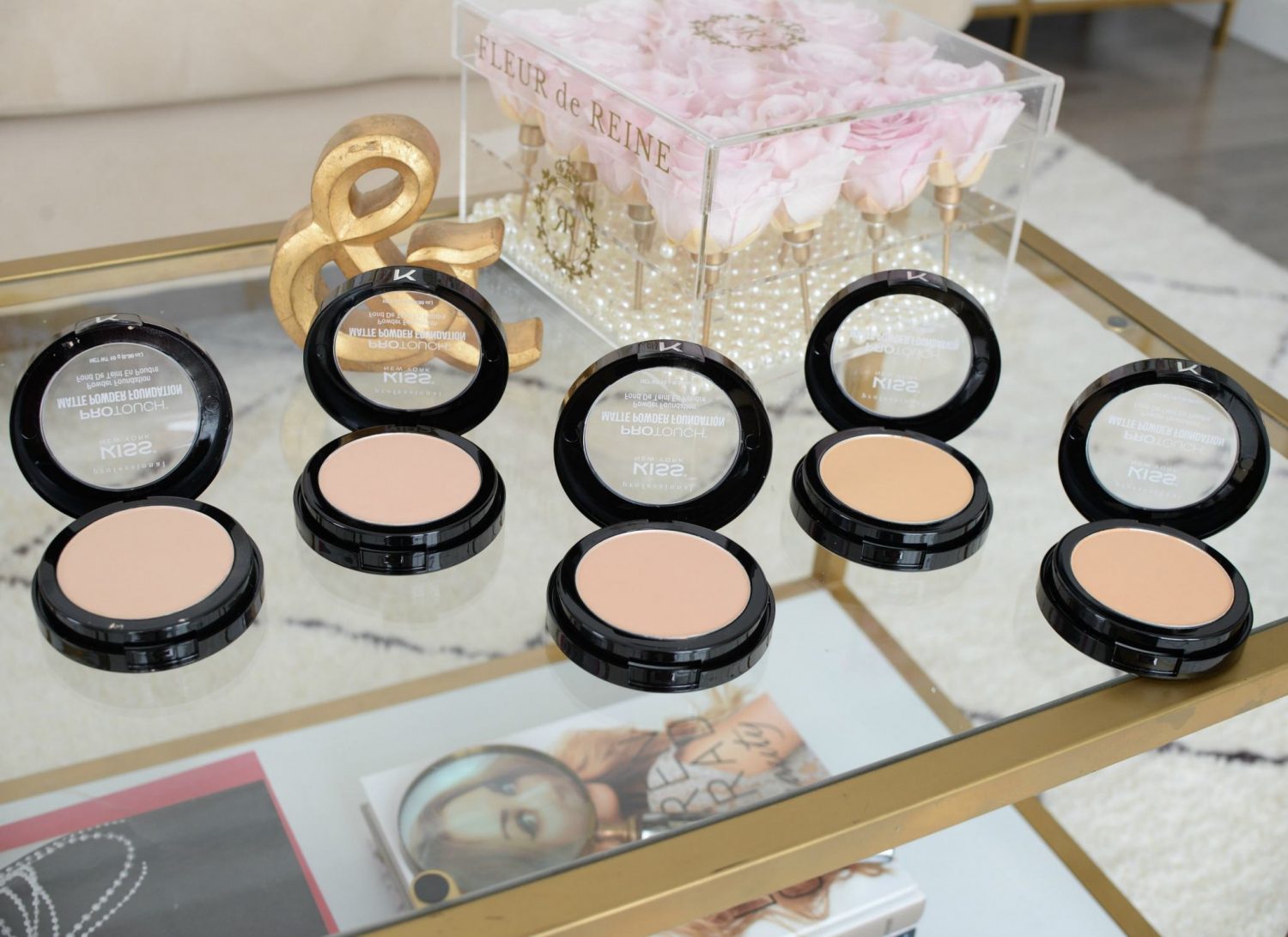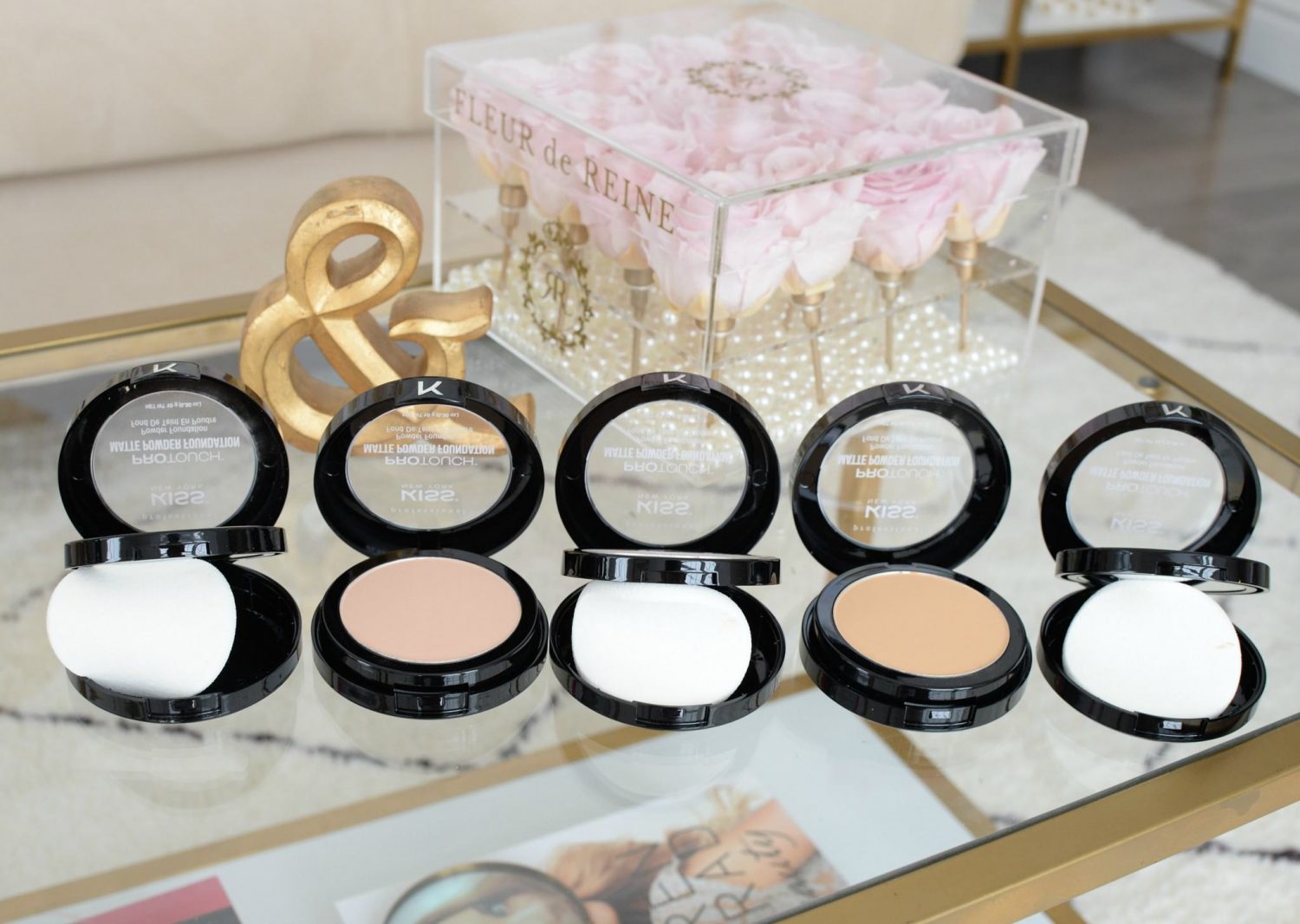 Kiss New York Professional Dark Under Eye Concealer
This concealer will make your undereye circles nearly non-existent. Its unique cushion-tip applicator easily and evenly distributes this lightweight, yet full-coverage product under the eyes, around the nose and even on breakouts seamlessly. It instantly conceals dark spots, acne scars, dark shadows, and all imperfections with a semi-matte finish. You can easily dab on this product where needed and use the same applicator to buff and blend into the skin. Follow up with your fave setting powder and this product isn't moving the entire day. It also doesn't settle into fine lines, accentuate dry patches or crease. It retails for $10.99.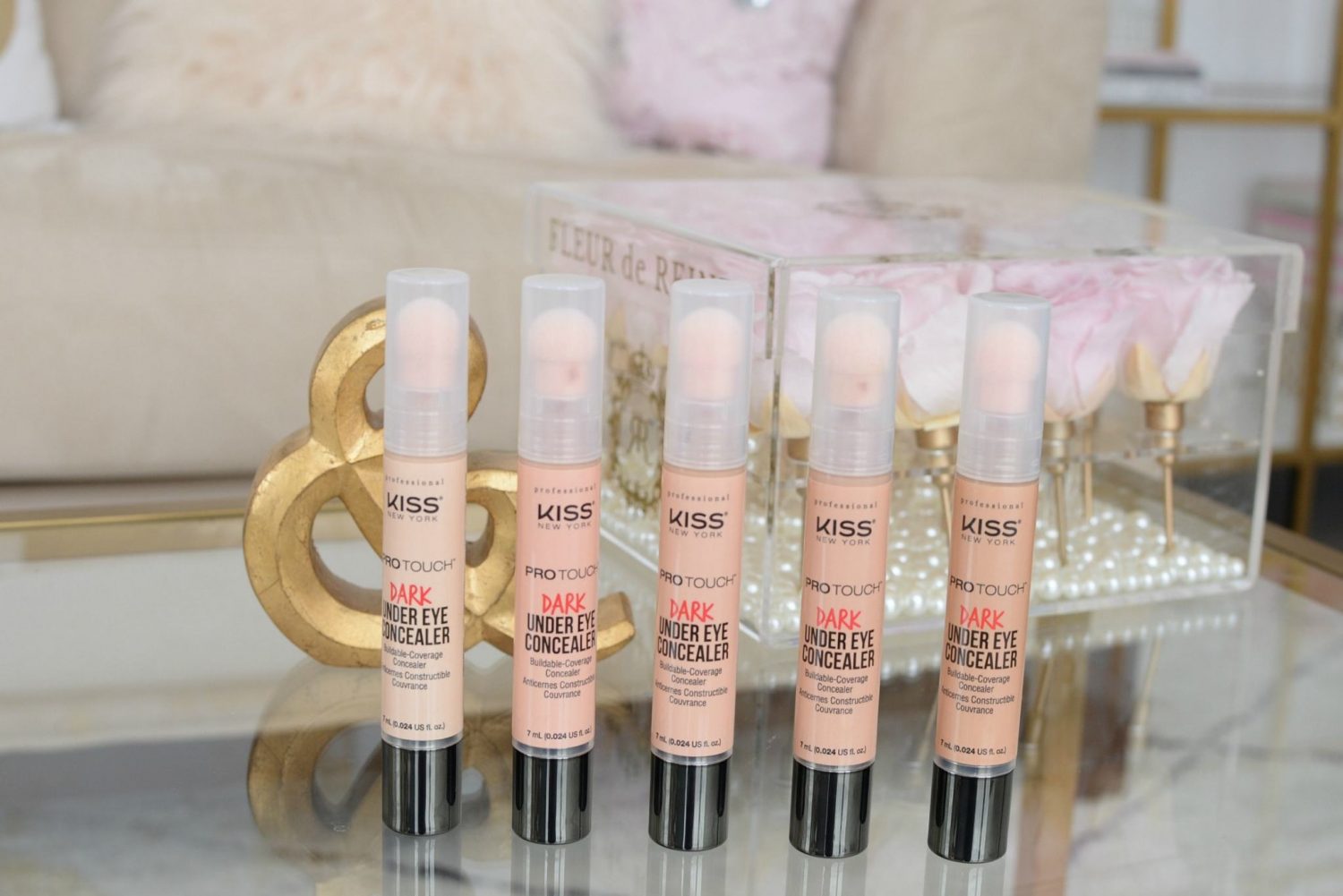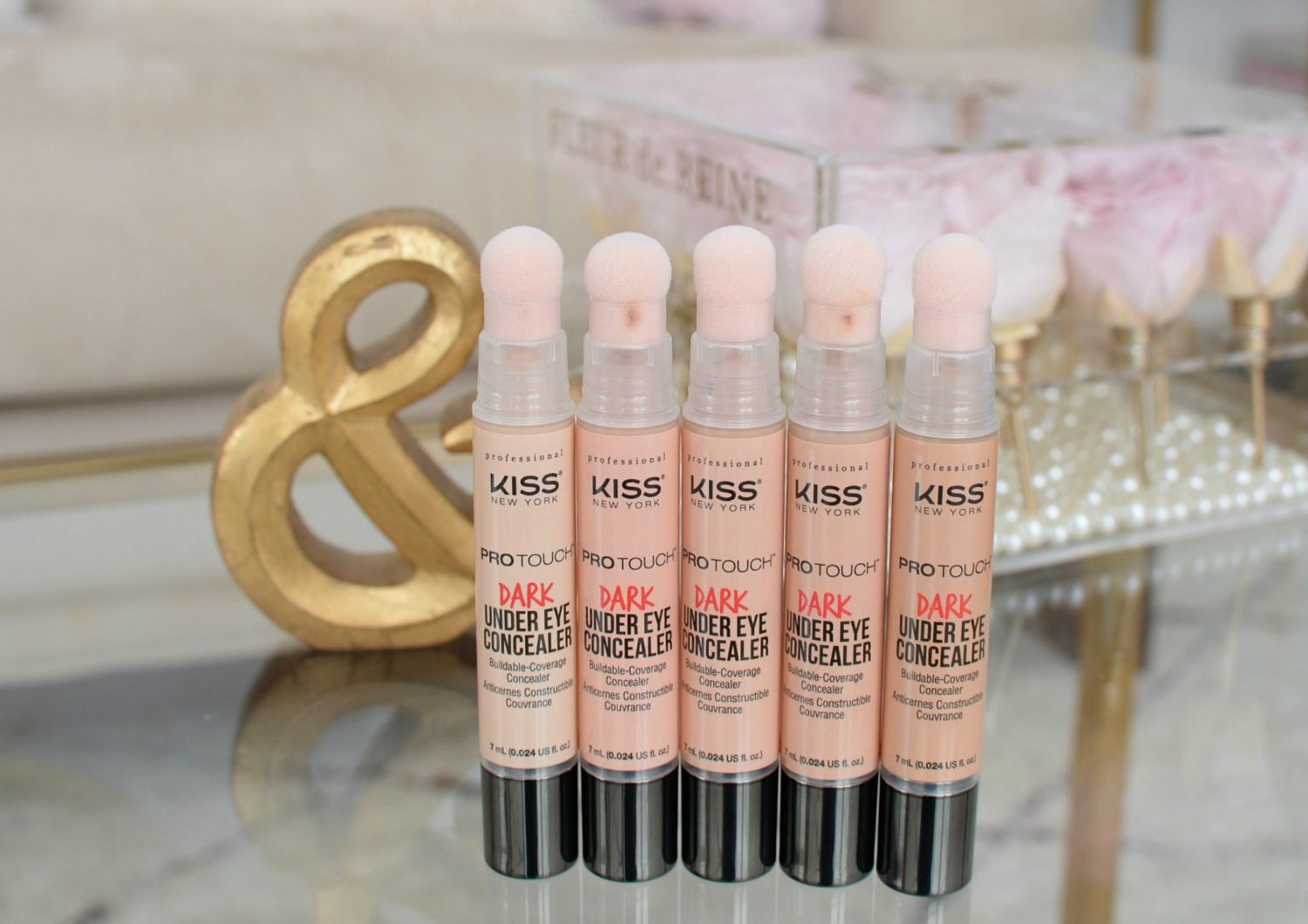 Kiss New York Professional Pro Touch Stick Highlighter
Radiant and glowing skin is always in, and the new Kiss New York Professional Pro Touch Stick Highlighter will help you achieve that "lit-from-within" glow in a single swipe. It has an extremely soft and creamy texture containing both jojoba oil and vitamin E. Not only does it blend and almost melt into the skin instantly, it helps to keep the skin nourished all day. In a single swipe, easily achieve that perfect all-natural healthy glow with a velvety-soft finish. Although it applies like a cream highlight, it quickly sets and dries to an almost powder finish. It's opaque, reflective and doesn't emphasize fine lines, pores, texture or dryness. Simply dot onto the skin, then blend out with your fingertips for a radiant glow. It retails for $9.99 in 4 shades, Halo Pearl, Rose Pearl, Mood Pearl and Radiant Pearl.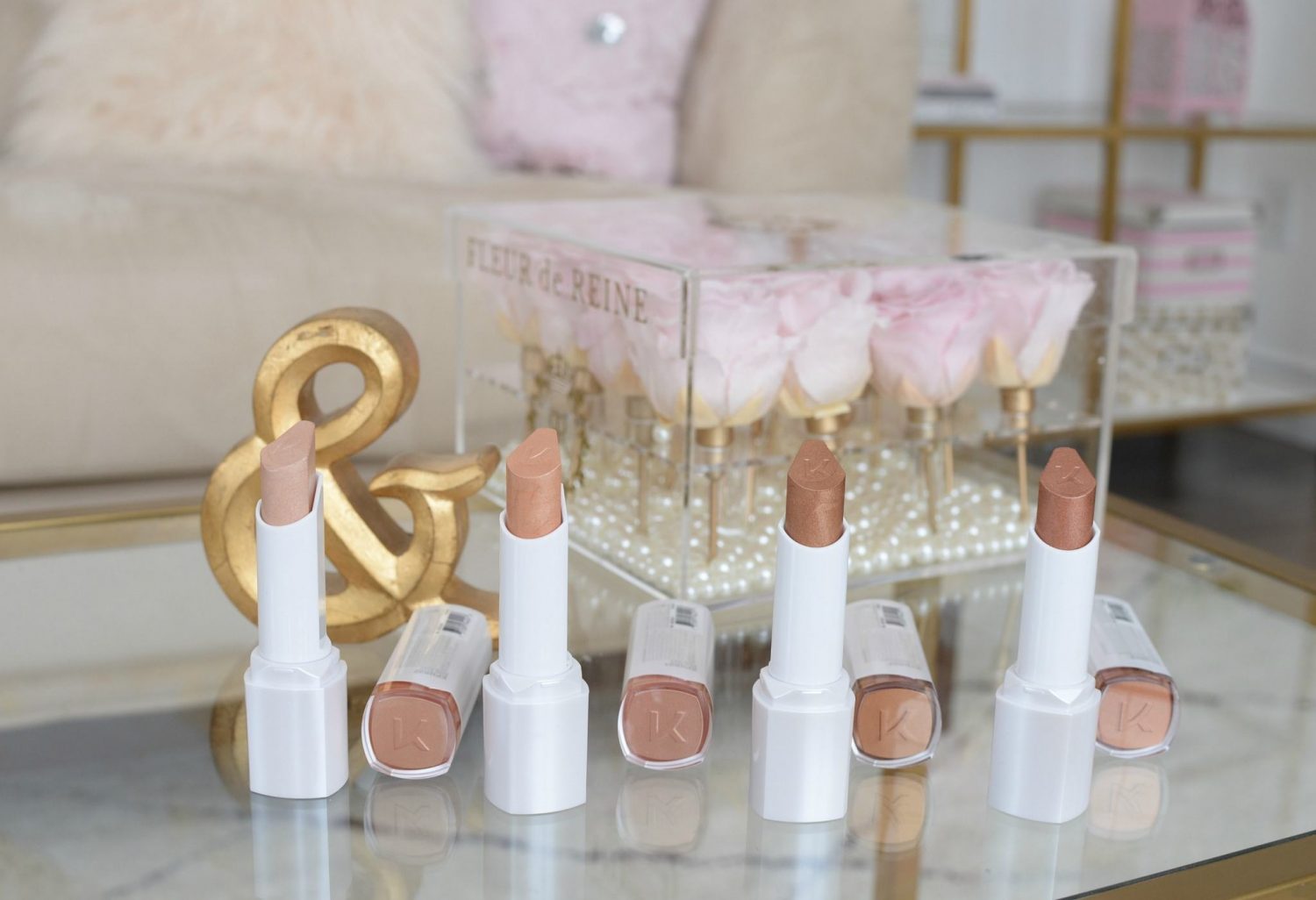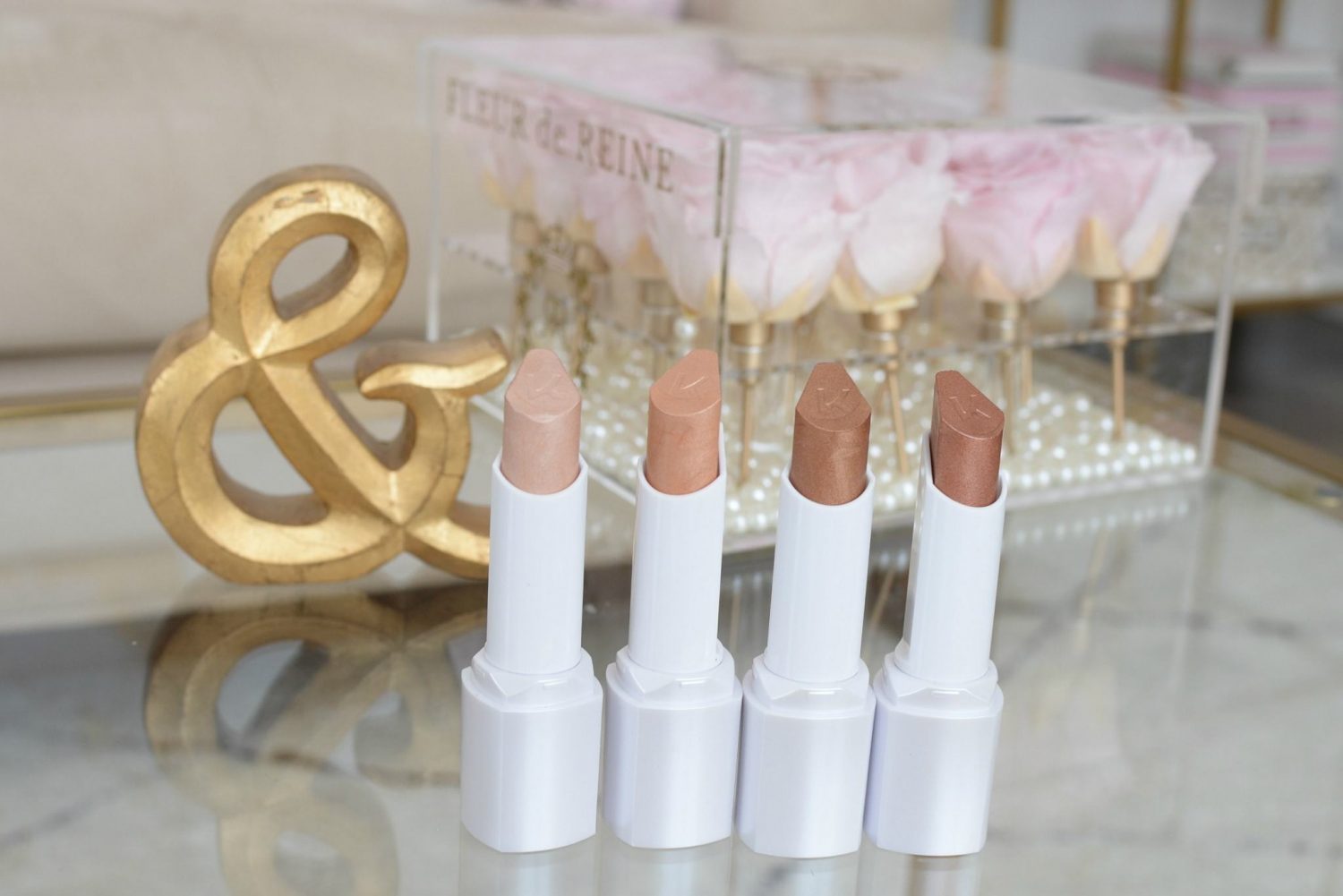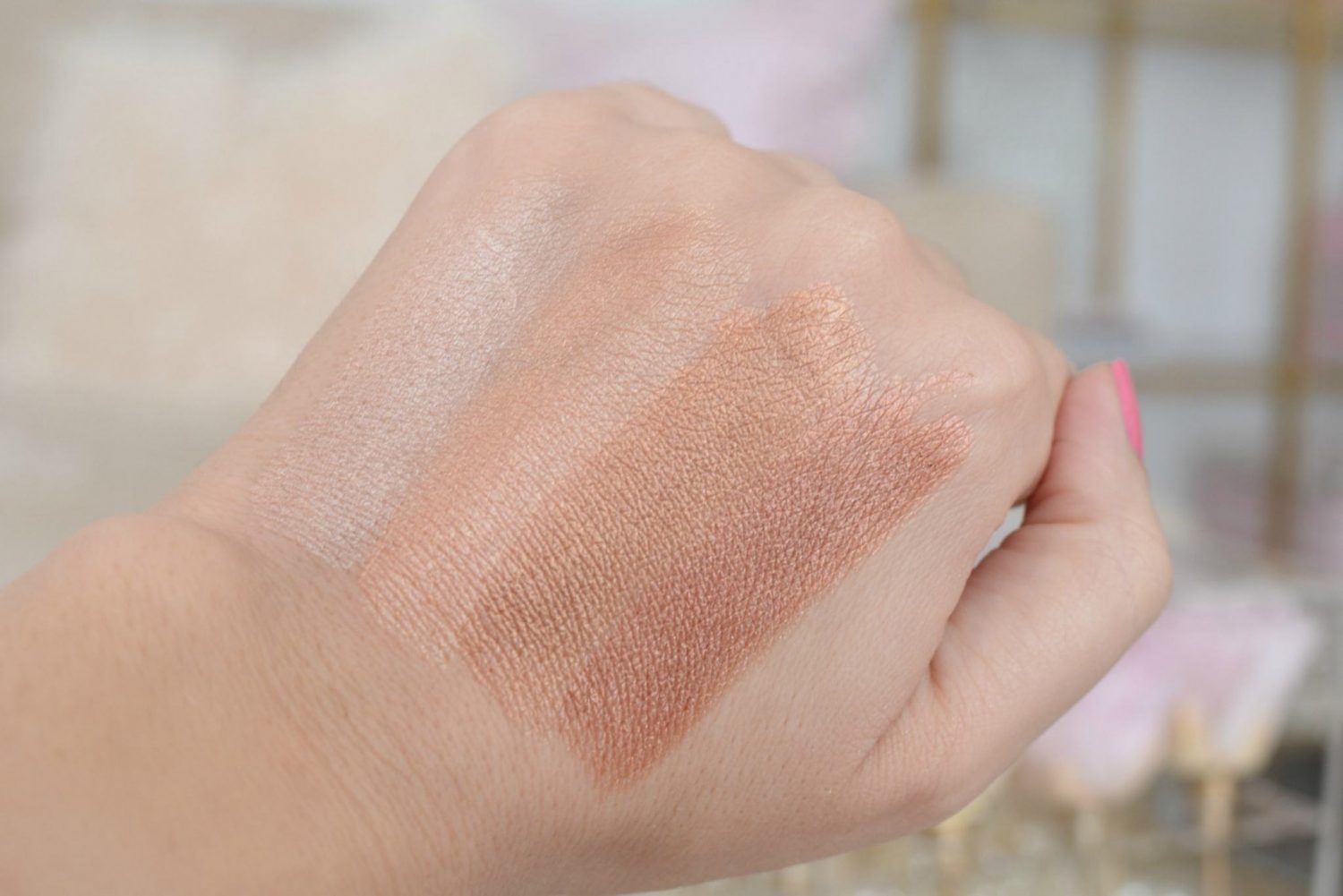 Kiss New York Professional Ombre Radiance Palette
On days when you're looking for a highlight, blush and bronzer, try the Kiss New York Professional Ombre Radiance Palette. This versatile product can be used on its own to create individual looks or swirled all together for an overall bronzed effect. Its silky, lightweight powder blends effortlessly into the skin for a sheer wash of golden bronze to the skin. Use the lighter side to add a touch of radiance to the high point of your face, the slightly deeper shade on the apples of the cheeks, and then use the darker shade to add some warmth to the perimeter of your face. In one easy step, you can achieve beautiful looking skin with an airbrushed appearance. Not only will skin look instantly softer and smoother, it will help to brighten and provide a burst of freshness. It's perfect on days when you're in a hurry and don't want to fuss with multiple products. Immediately creates a lit-from-with radiance, without large chunks of shimmer or glitter. It retails for $19.99.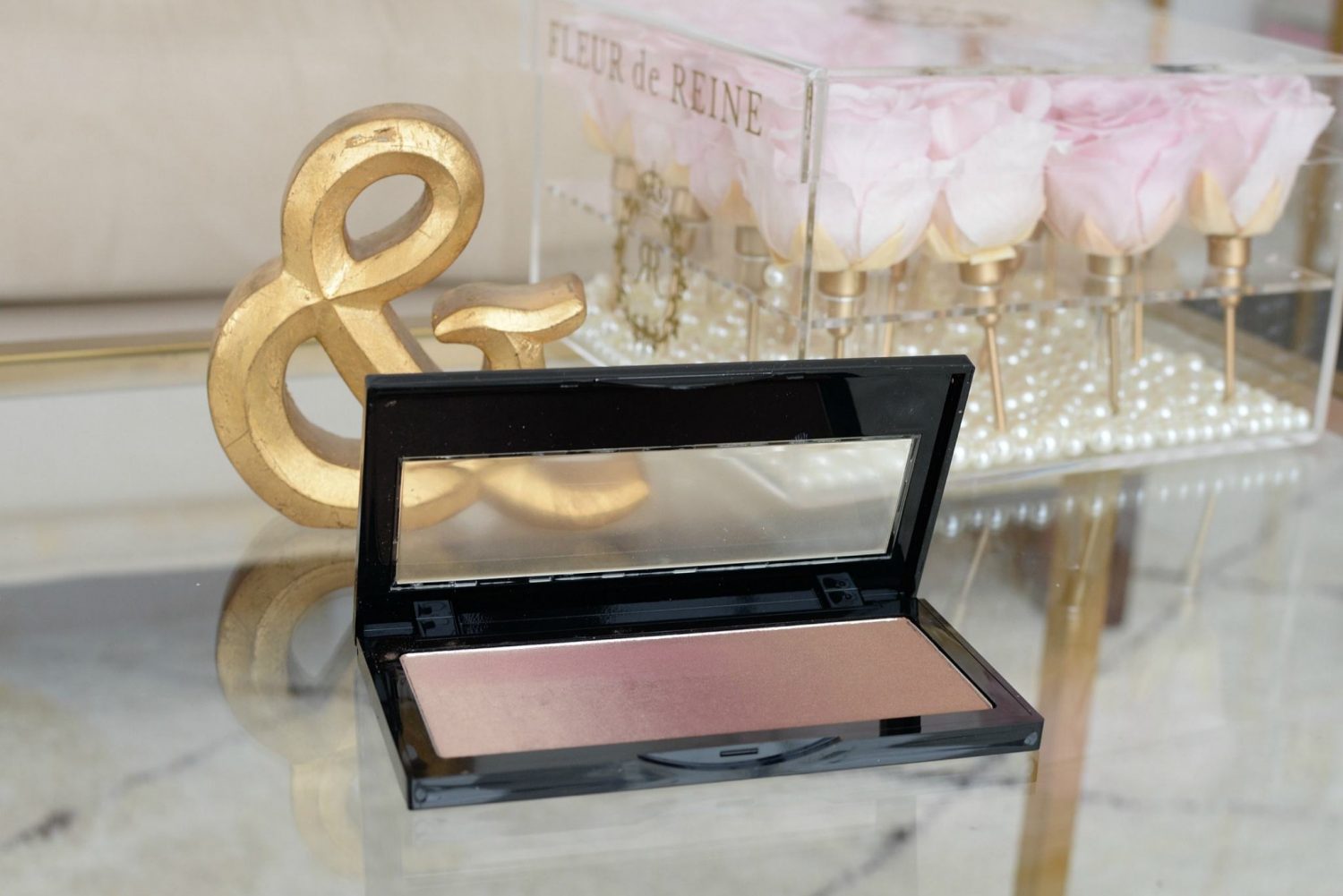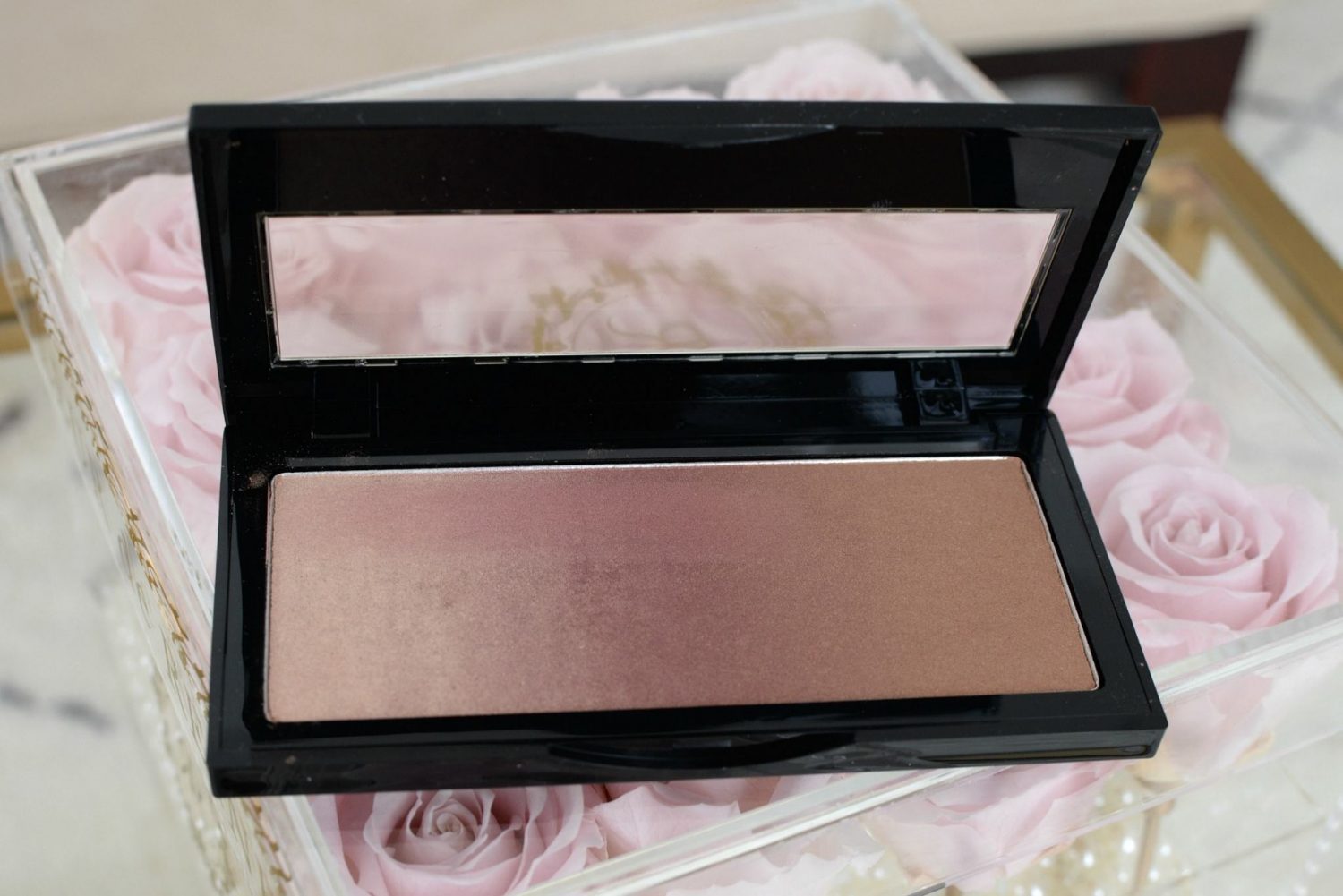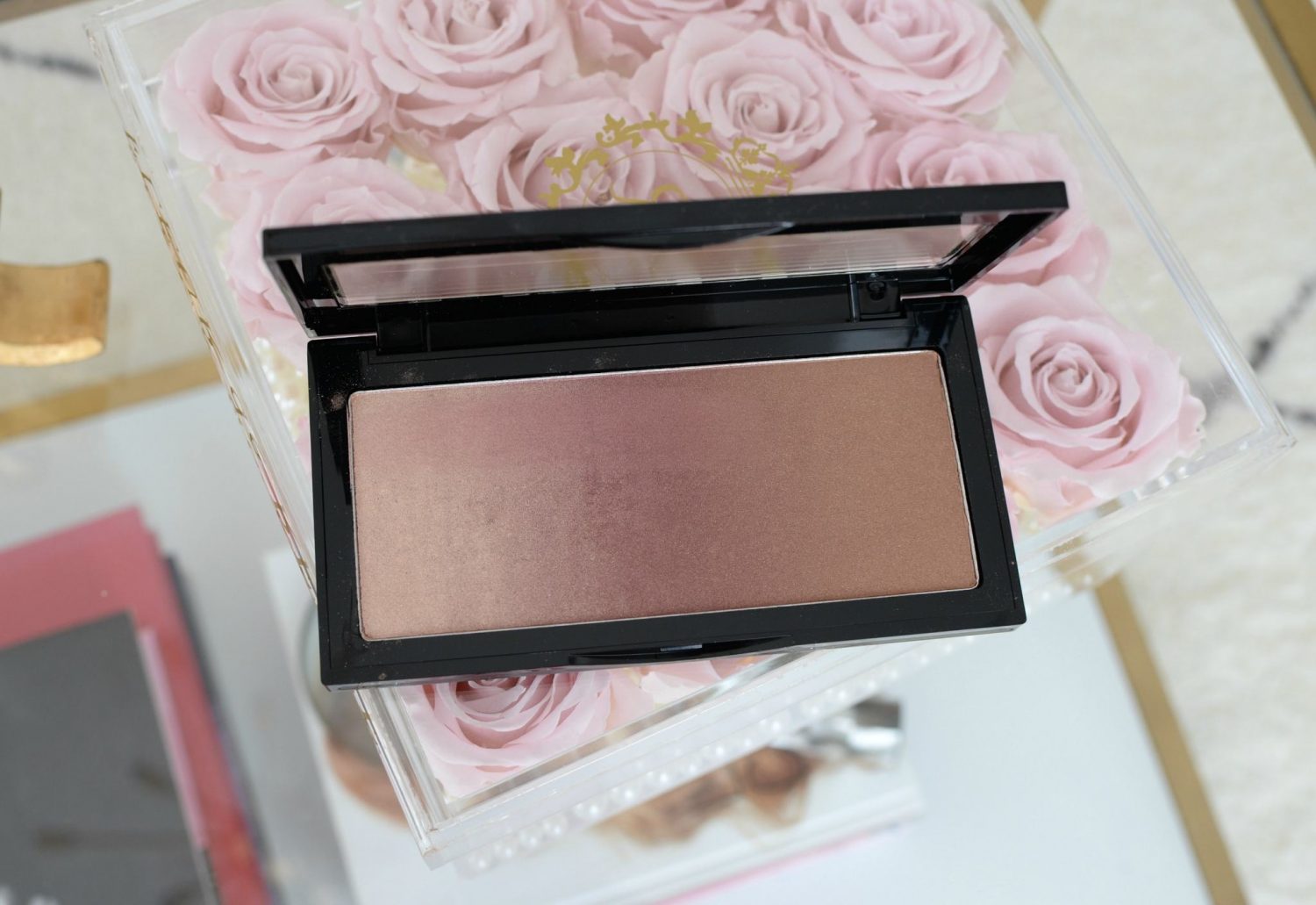 Kiss New York Professional Top Brow Sculpting Pencil
When it comes to the eyes, filling in, shaping and added fullness to your brows is a must. Kiss New York Professional Top Brow Sculpting Pencil is a dual ended product that features a brow pencil on one end, and a gel brow mascara on the other. Its unique oval-shape tip helps to instantly define and fill in the brows within seconds. Its integrated brush provides structure and brushes out harsh lines for a flawless finish. Its ultra-slim pencil is not too soft, nor is it too firm, so it's just gentle enough to outline your brows to the perfect shape. It glides effortlessly across the skin to mimic your natural hairs and creates the illusion of texture and fullness. It easily fills in gaps and is perfect for spot checking areas that may be sparse or over-tweezed. After your brows are shaped, use the opposite end to help lock and set everything into place. The innovated mascara contains fibers to help add even more thickness. It retails for $14.99 in shades Taupe, Chocolate and Brunette.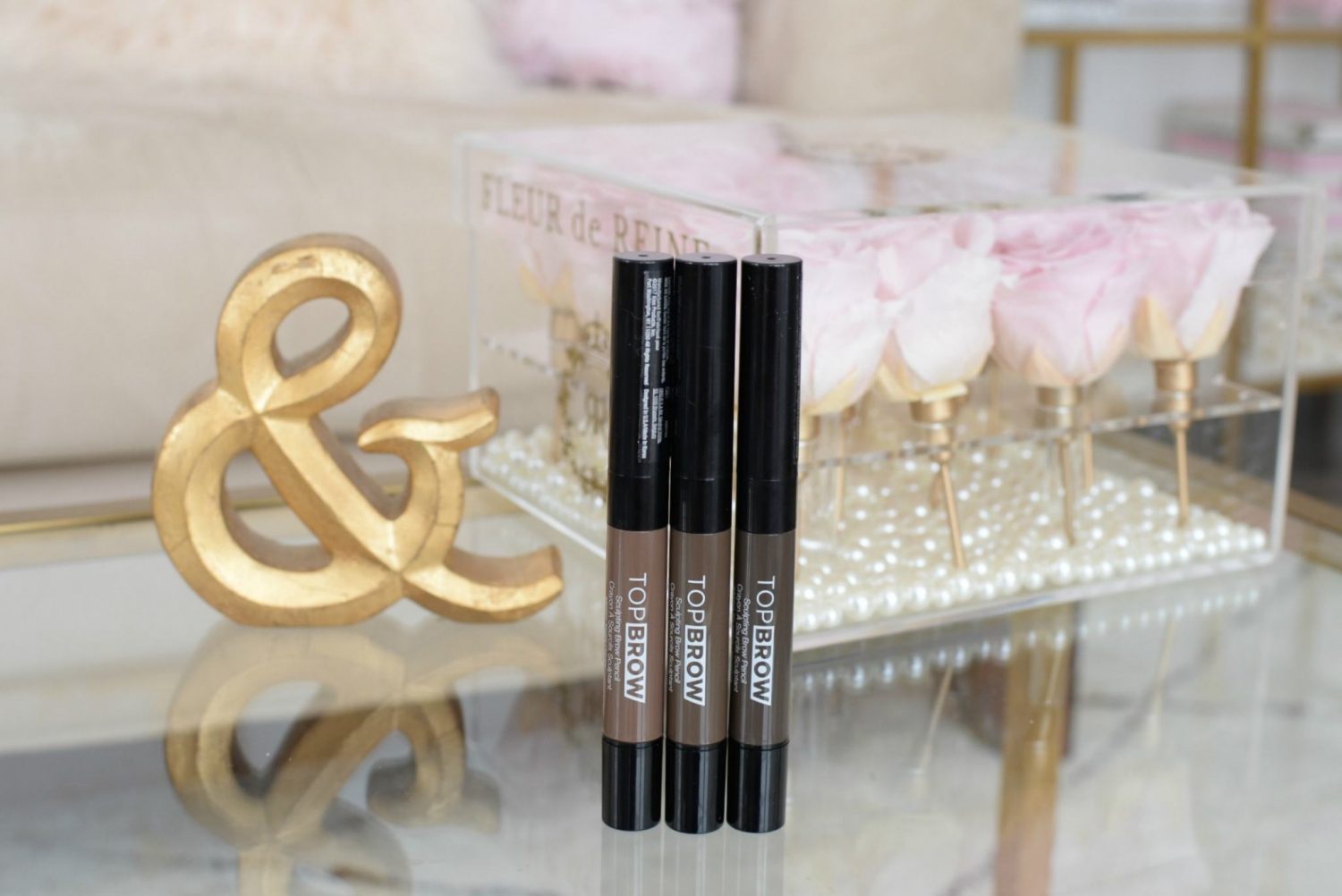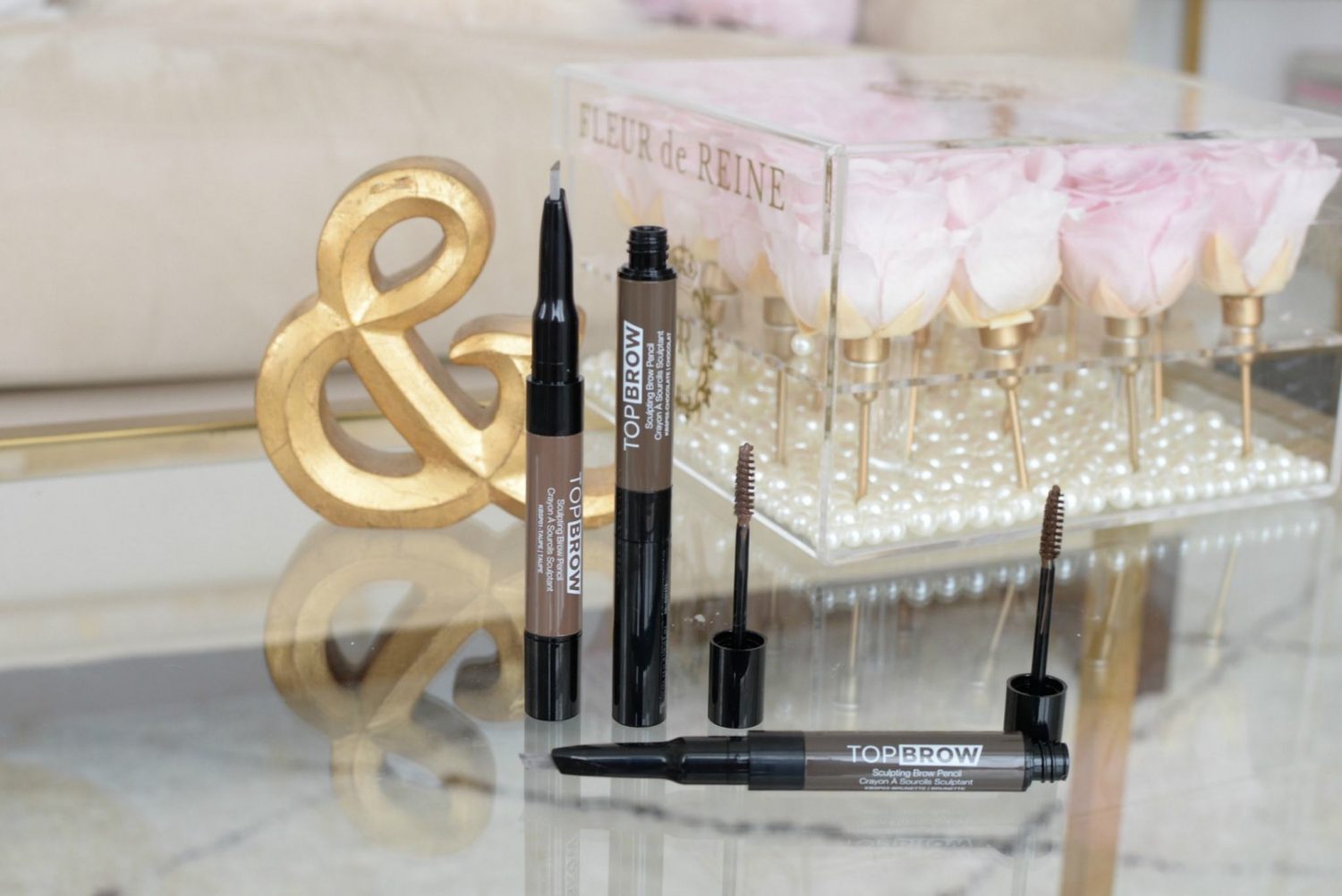 Kiss New York Professional Goddess Eyeshadow Palette
Finding that perfect eyeshadow palette is like finding that perfect partner, it may take some time, but worth it in the end. Luckily for us, Kiss New York Professional Goddess Eyeshadow Palette comes in three colour combinations with 12 rich and creamy shades within. Whether you're looking for everyday neutrals, bold and dramatic urban-chic smoky eyes or more adventurous pops of colour, there's a palette for you. Each shade is velvety-smooth and lays down just the right amount of product with very little fallout and kick-up. Although not the most pigmented palette I've tired, you can achieve an opaque coverage with a little work. From mattes and semi-mattes, to shimmer, satin and glitters, you'll have an array of finishes to take you from day to night, work to play. Each shade stays put the entire day, when paired with the primer, and doesn't crease or fade. It retails for $19.99 in shades Artemis, Selene and Demeter.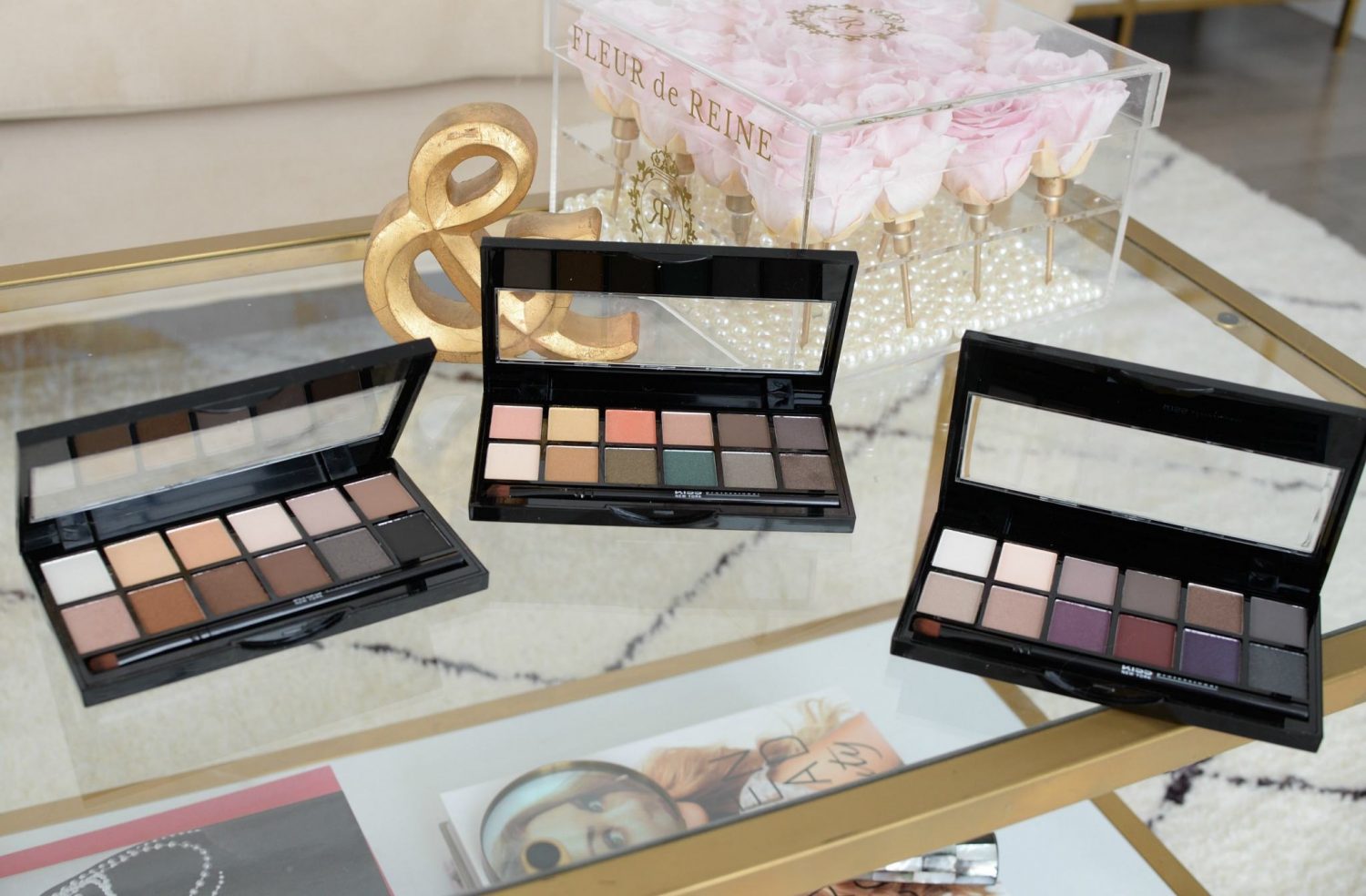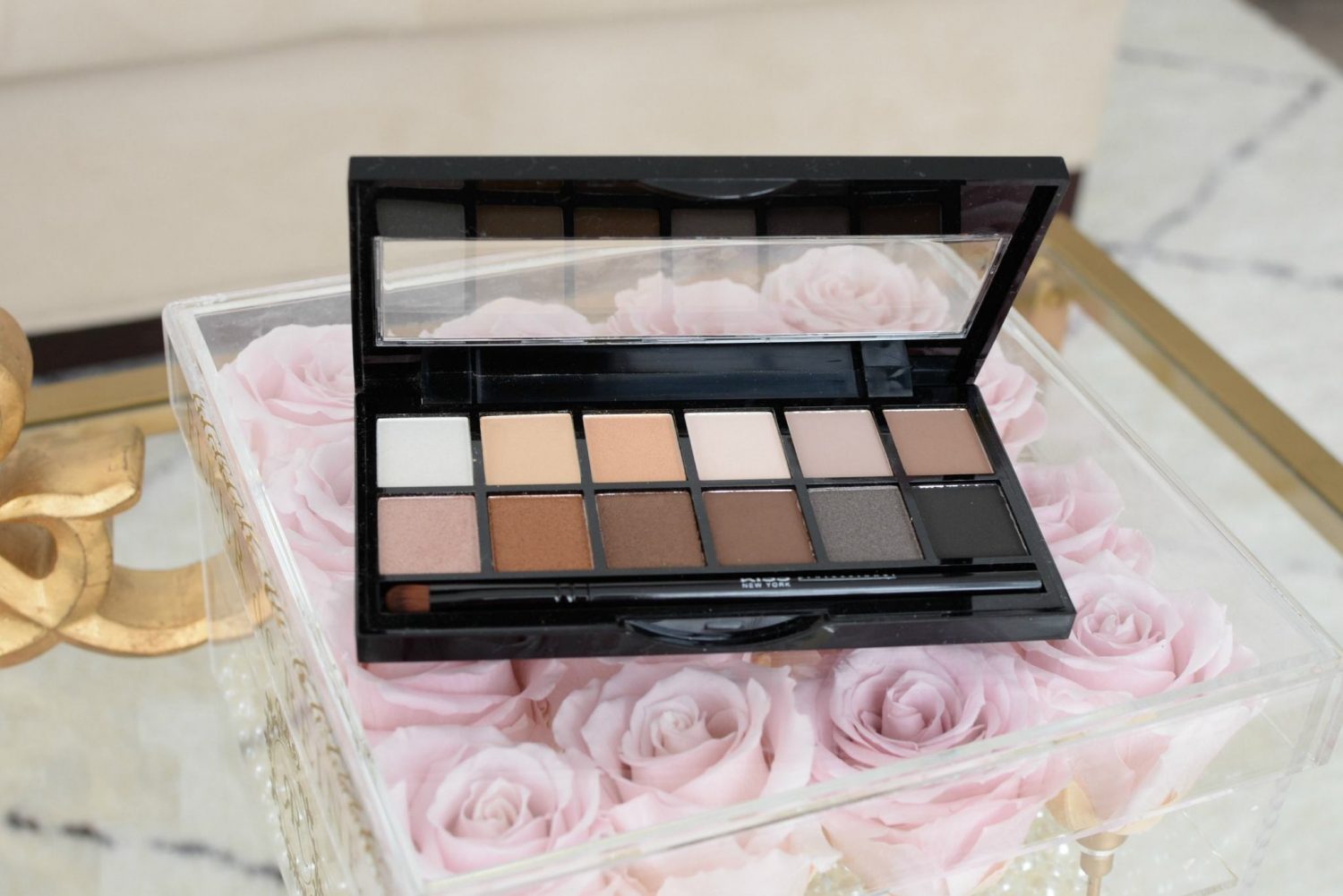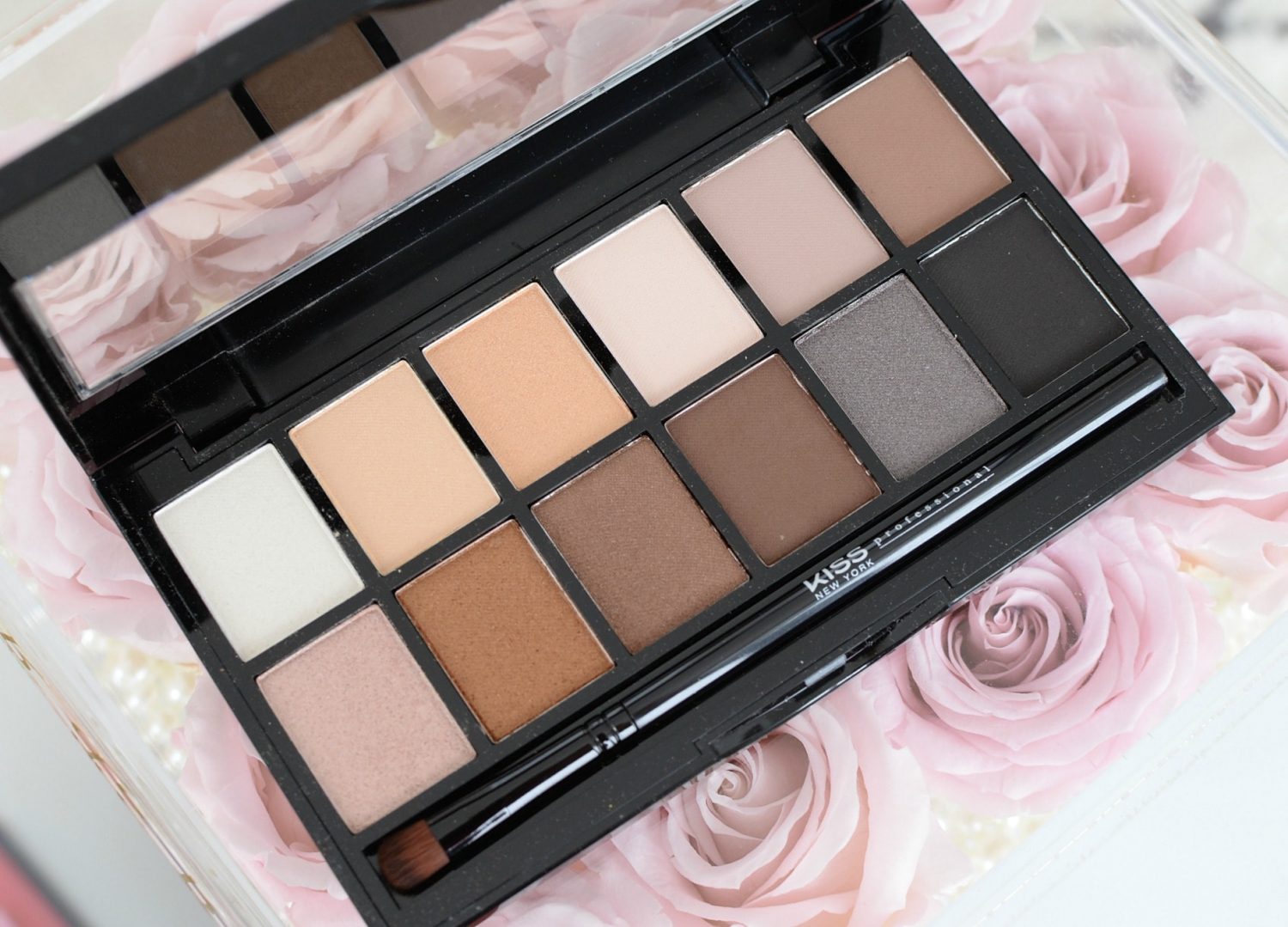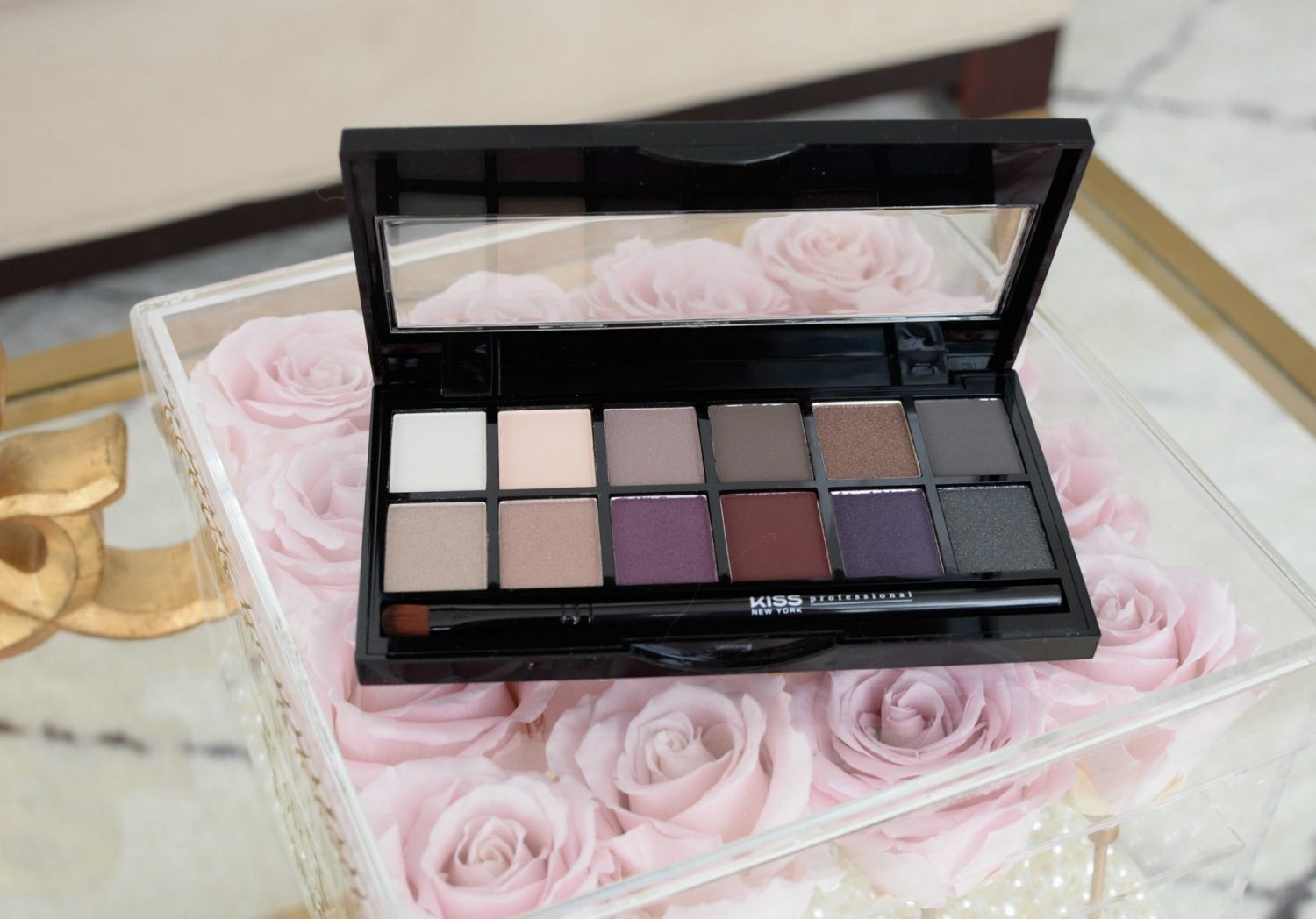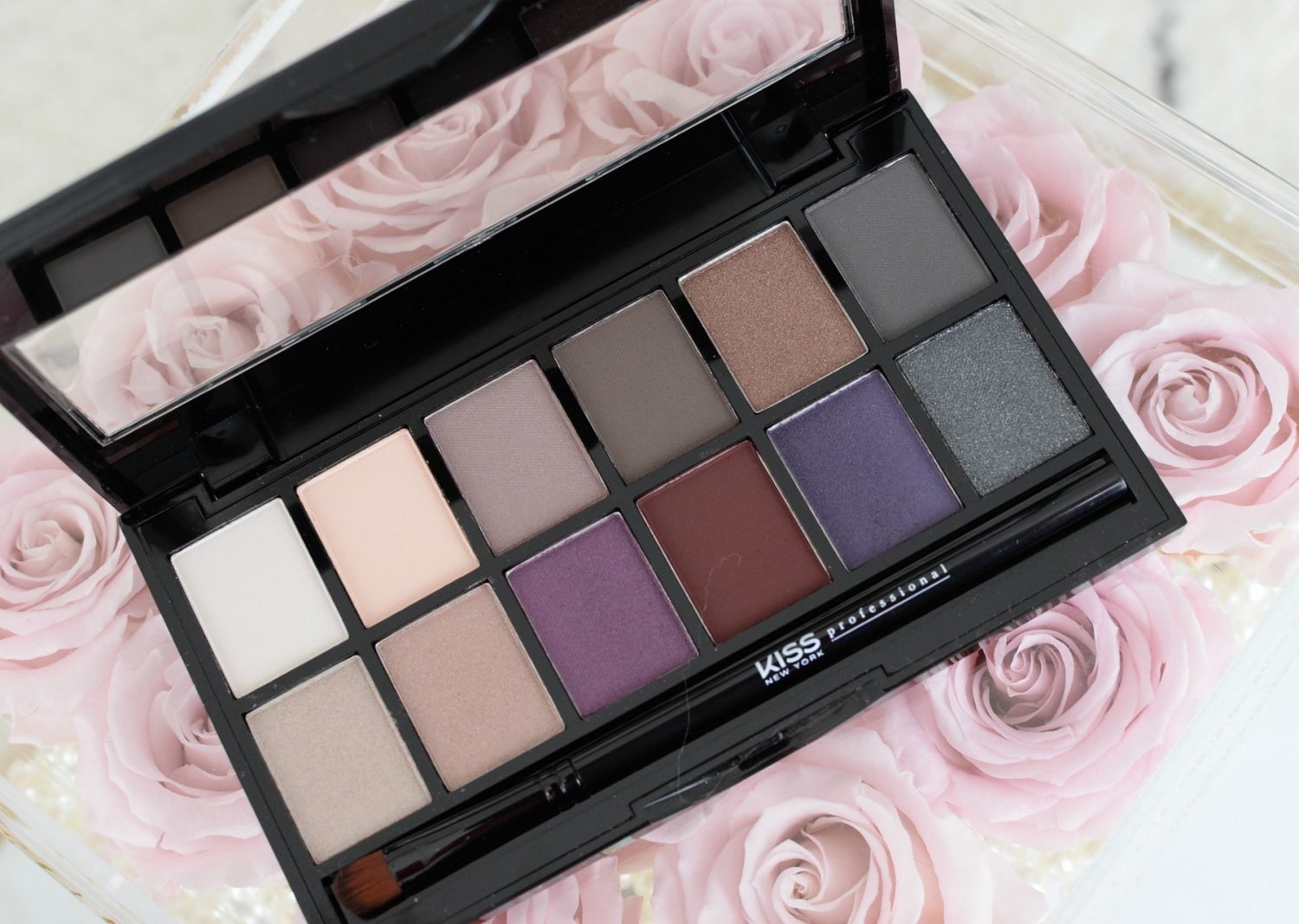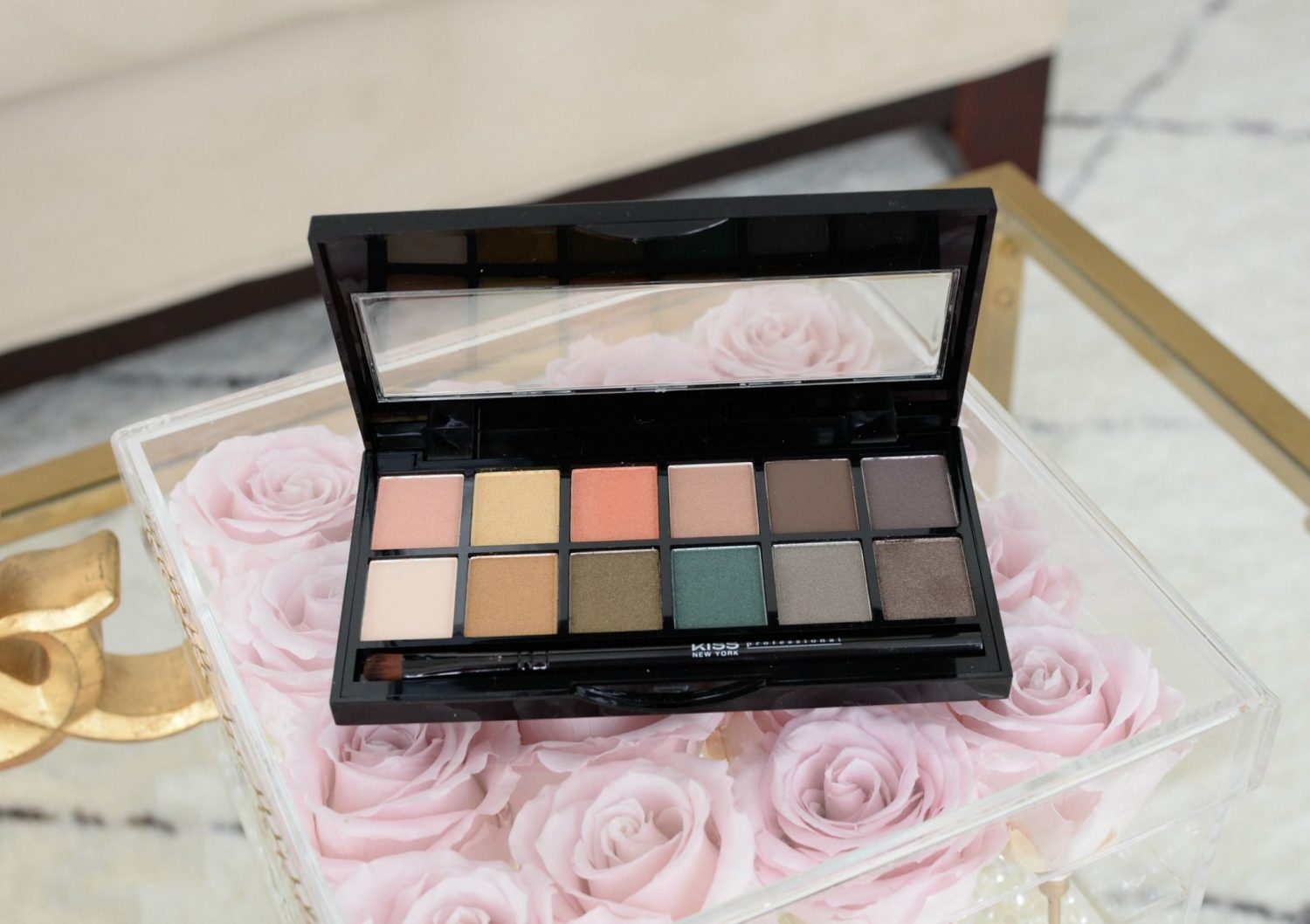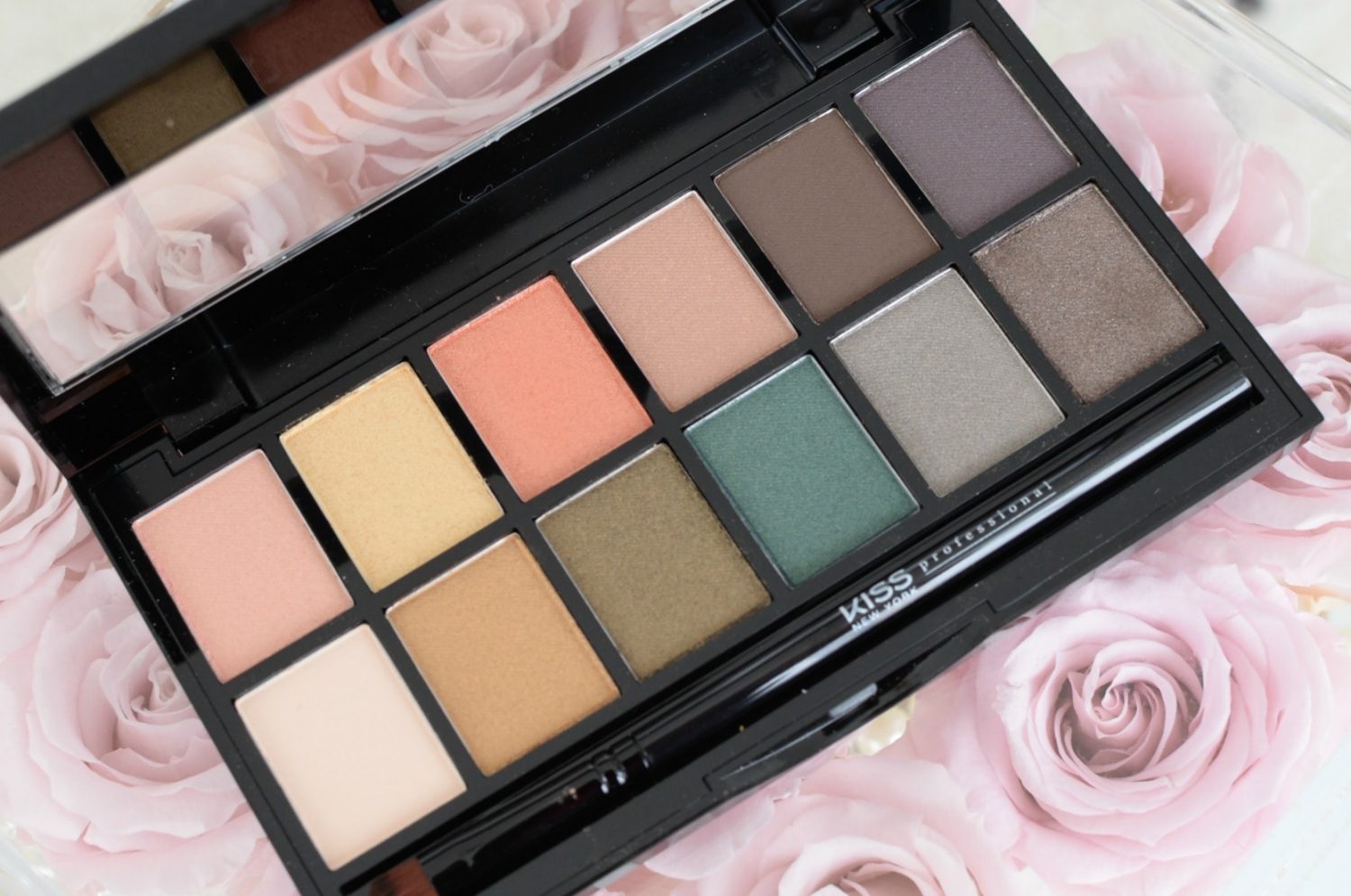 Kiss New York Professional Waterproof Wonders Eyeliners
Not only do they come in your traditional black, nude and browns, but it also comes in soft pastels and vibrant hues too. These are not your typical kohl liners, as they have almost a gel-like consistency to them. They glide across the skin with ease and are also easy to buff and smudge out. Because of the waterproof formula, you can ensure it stays in both the waterline and tight-line all day. We're talking no fading, no smudging and no smearing. Of course, you can use them on your eyelids too without the fear of it irritating sensitive eyes. Its highly pigmented formula provides true colour payoff in both shimmer and matte finishes in a single swipe. Illuminate your eyes to infinity by adding both dimension and brightness to the waterline, or create fuller, thicker lashes by applying it to the tight-line. Either way, have fun with these shades. It retails for $12.99. The matte shades consist of Extreme Black, Black, Dark Brown, Burgundy, White and Navy.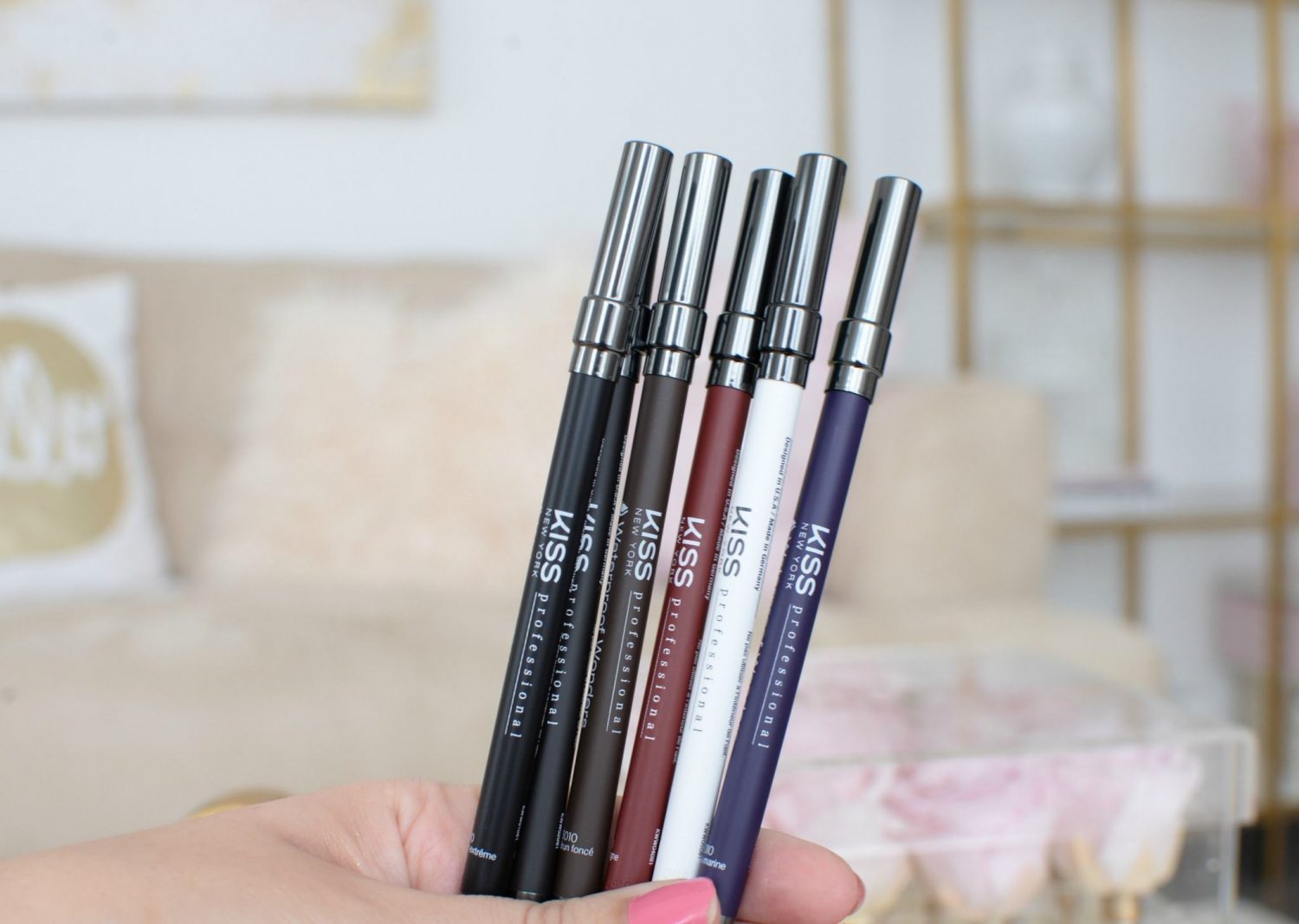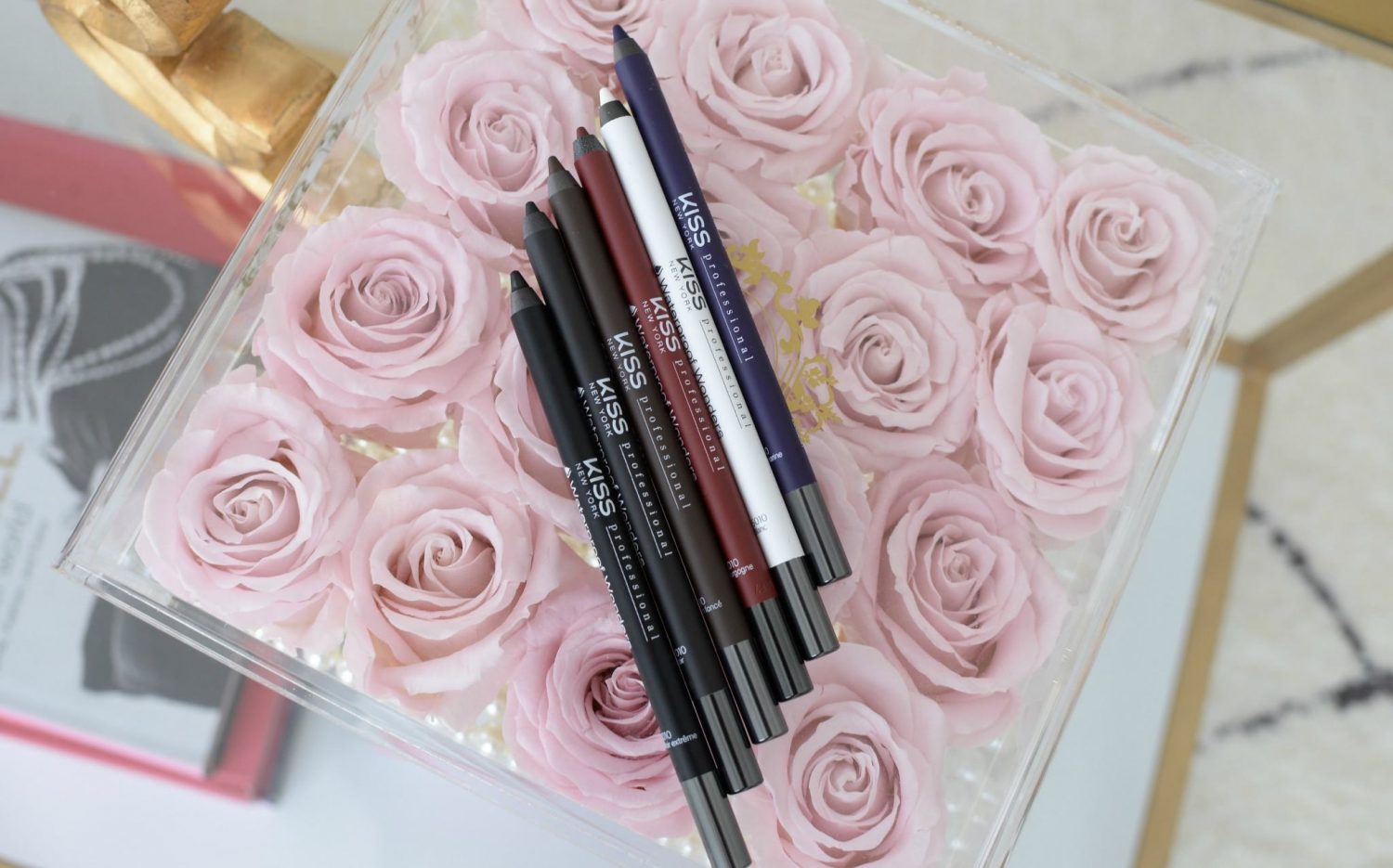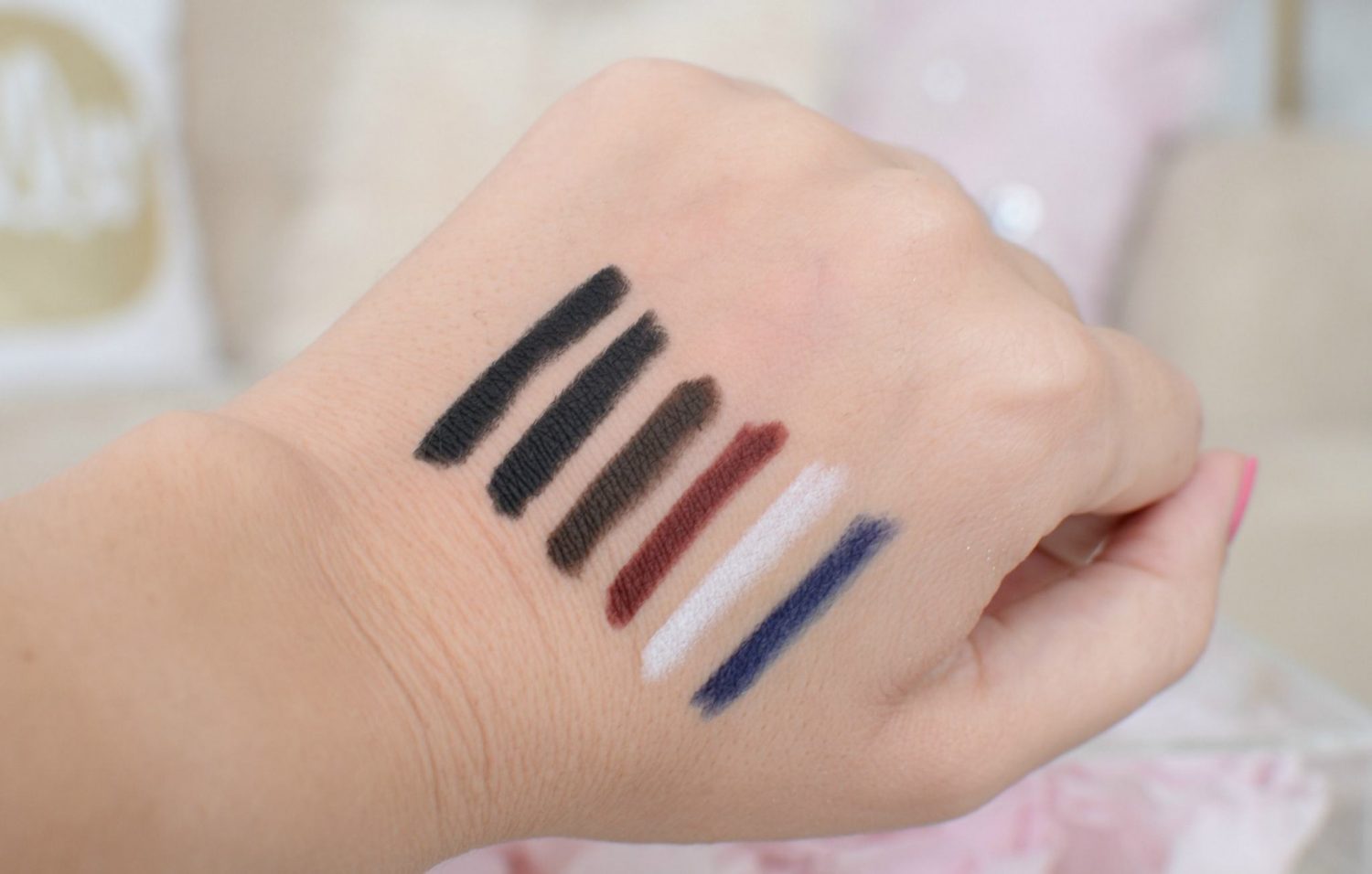 As for the shimmers, the shades are Black, Exotic Blue, Dark Brown, Purple, Silver and Gold.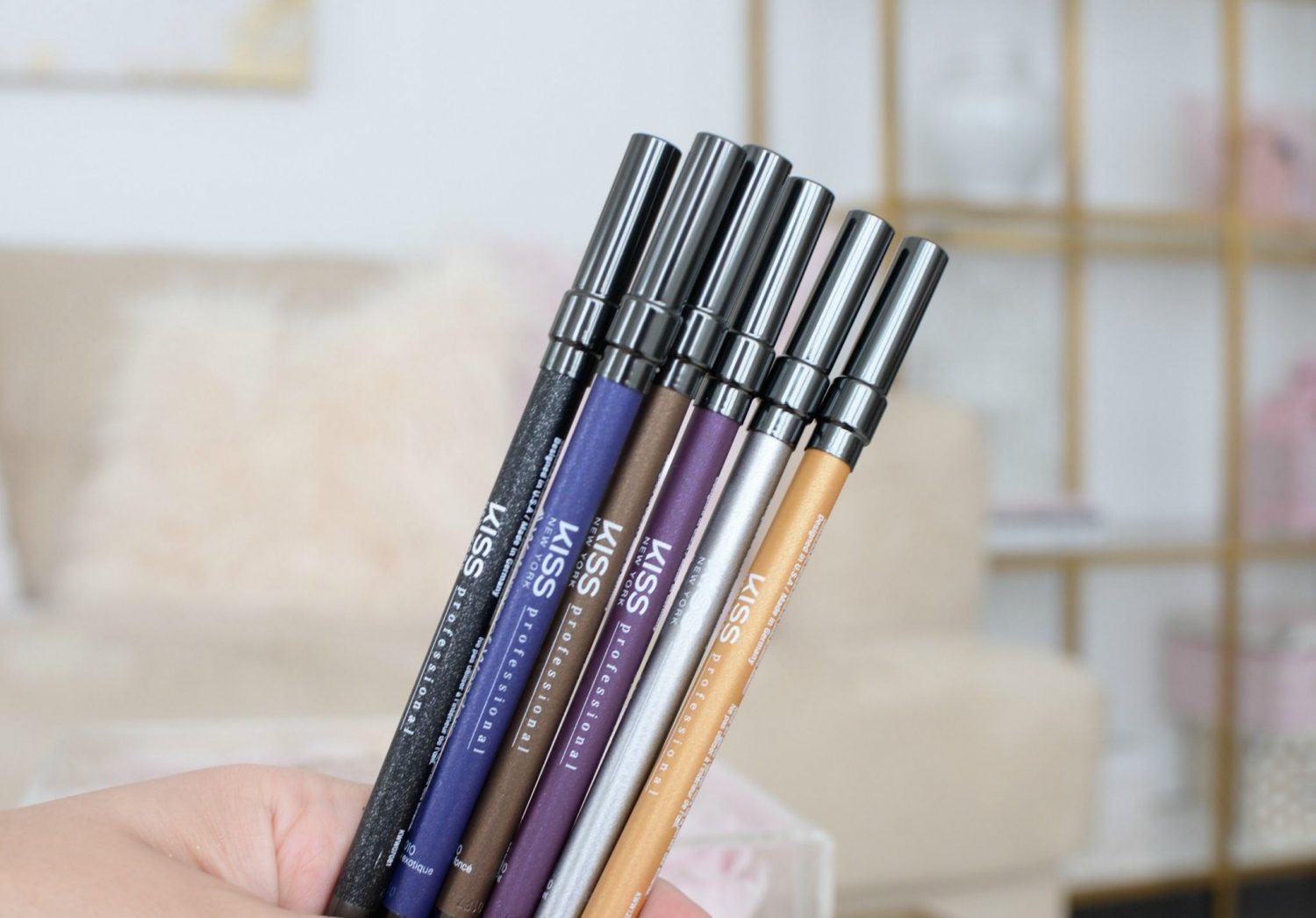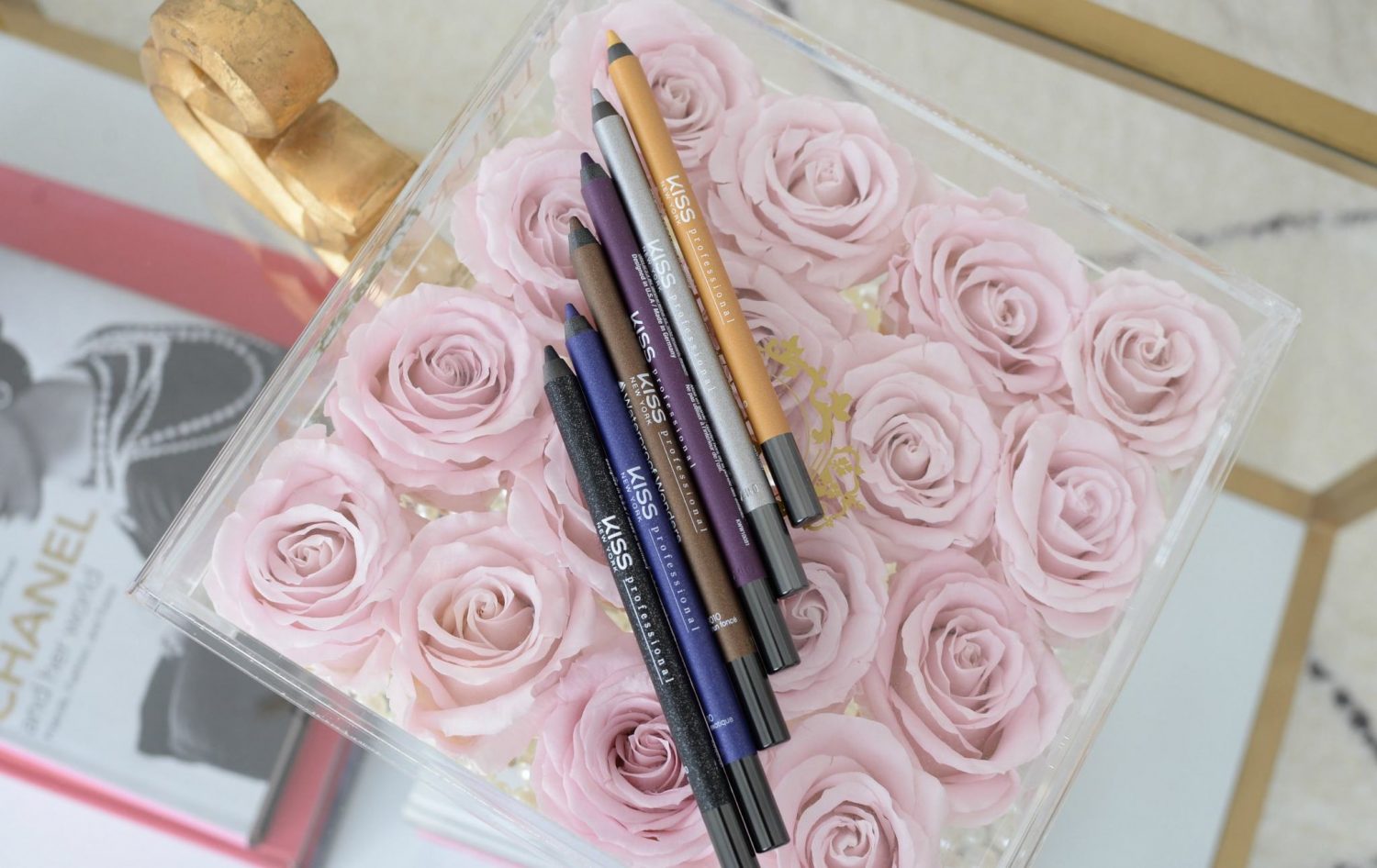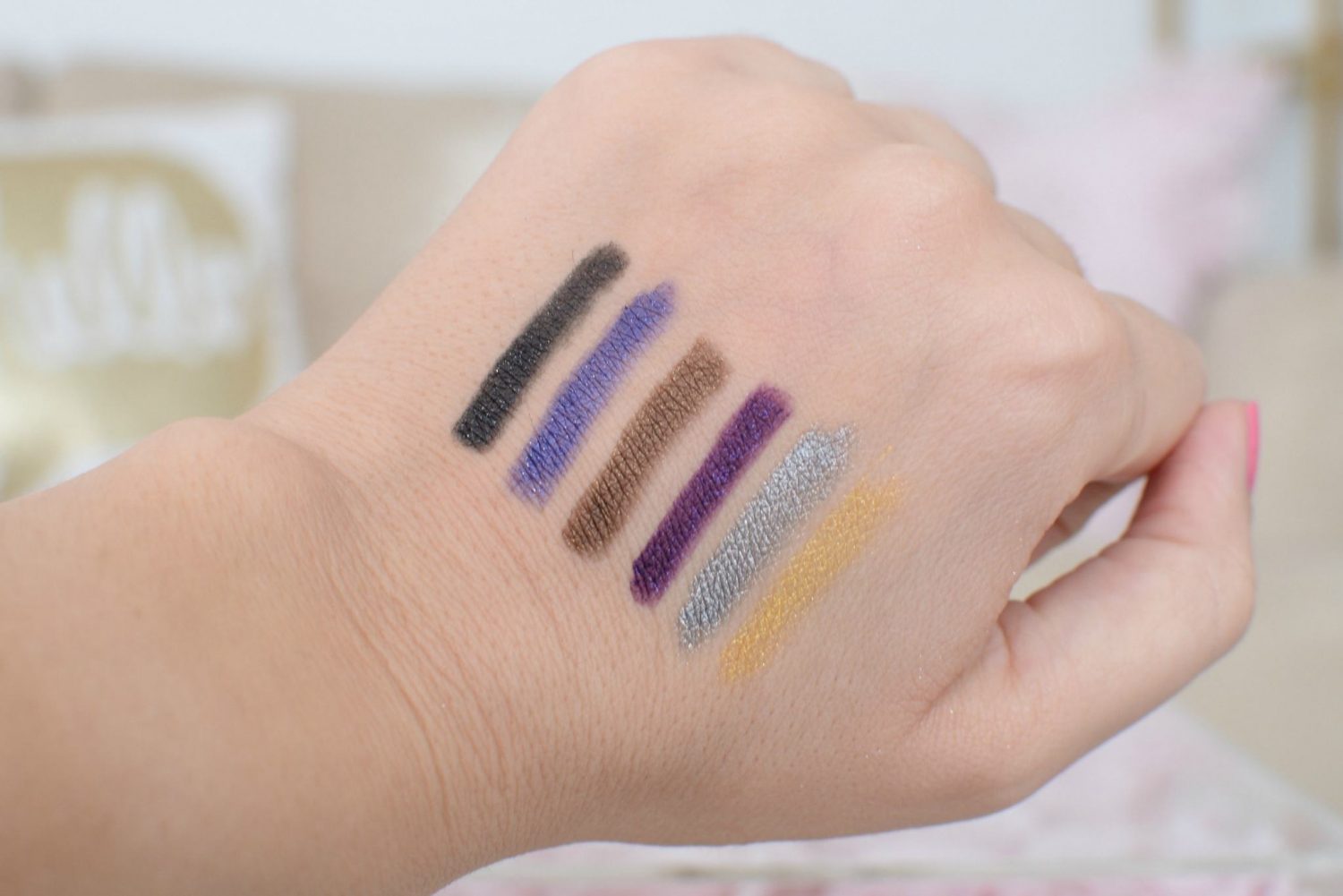 Kiss New York Professional Dead Sexy Lashes Mega Volume Mascara
When you're looking for bolder, thicker and lusher lashes, a good volumizing mascara will come into play. It will help create flirty, seductive, yet natural-looking lashes with mega drama. The Kiss New York Professional Dead Sexy Lashes Mega Volume Mascara instantly provides explosive volume and intensify any makeup look you're going for that day. Its ultra-black pigments coat lashes for an extremely shiny and intense, almost lacquered effect. Its thin bristle design immediately defines the lashes and adds mega volume in a blink of an eye. Its ultra-thick formula delivers dark, dramatic lashes that don't smudge or flake the entire day. No matter how many coats you apply, it never looks clumpy or spider-like. Lashes continue to stay soft, supple and incredibly healthy looking. It retails for $11.99.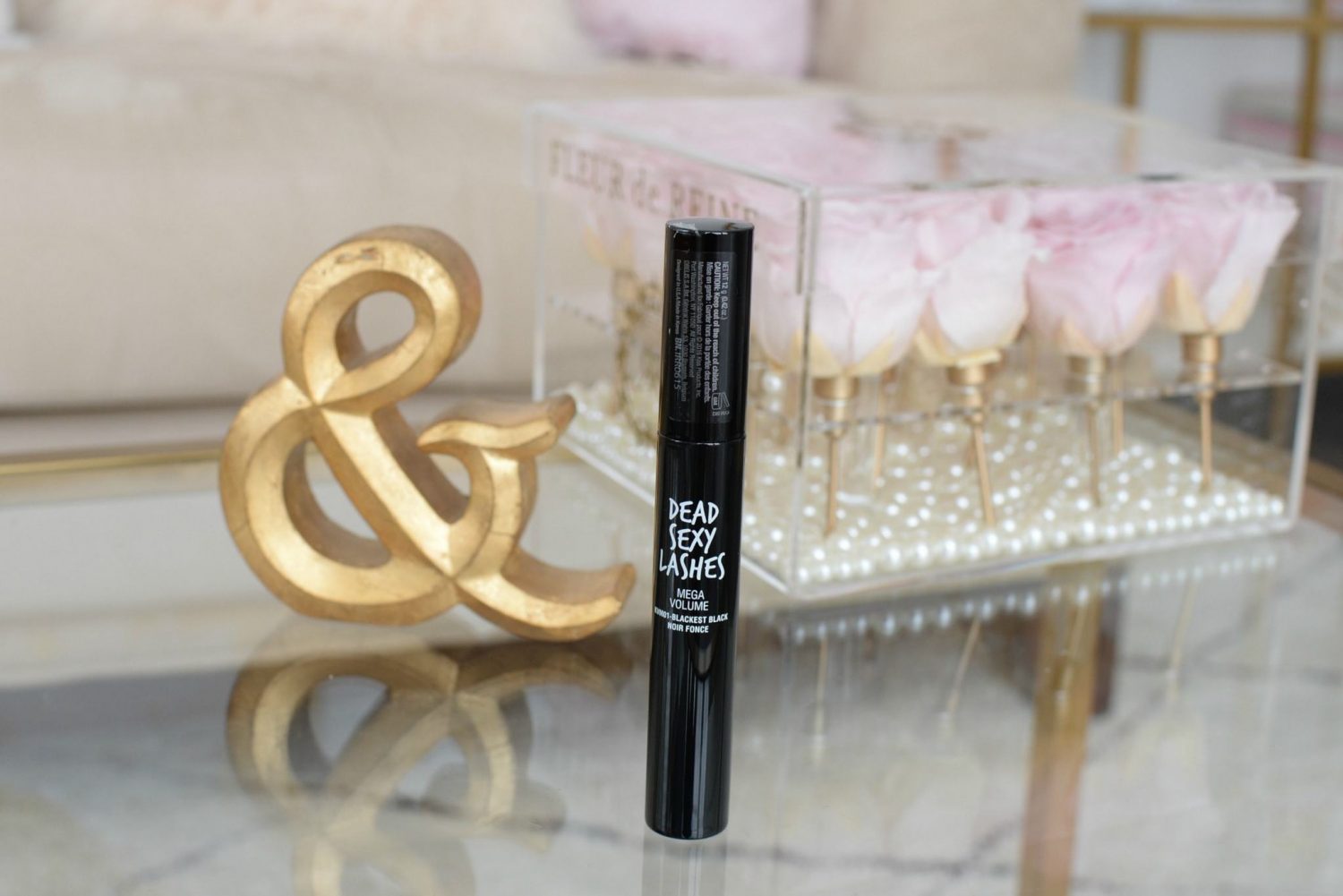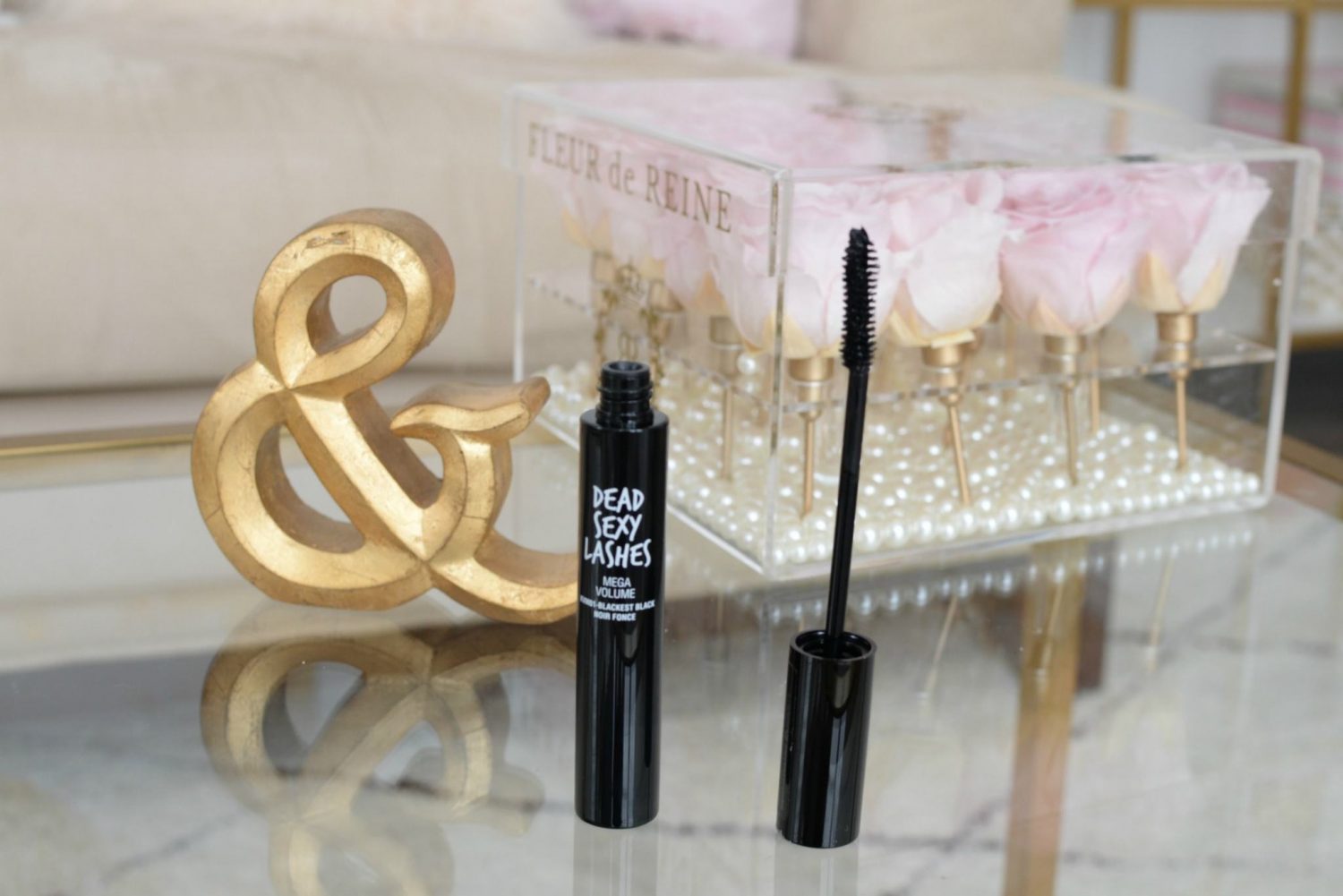 Amorous Gel Matte Lipstick
Whether you're looking for a matte or shiny finish when it comes to your lipstick, Kiss New York Professional offers both. The Amorous Gel Matte Lipstick features an ultra-rich creamy formula that provides extreme opaque coverage in a single swipe. It creates a completely matte finish that never looks flat or dull. Unlike traditional matte lipsticks, that tend to dry your lips out after only a few short hours, this unique formula creates a velvety rich colour payoff that's comfortable to wear all day. Luscious Gel Shine Lipstick on the other hand is ideal for those looking for bold pigmentation with vivid and lustrous shine. Its silky smooth, featherlight texture glides onto the lips with ease and delivers intense and bright colour payoff with a juicy and glossy finish. Both formulas retail for $6.99 in 12 shades each.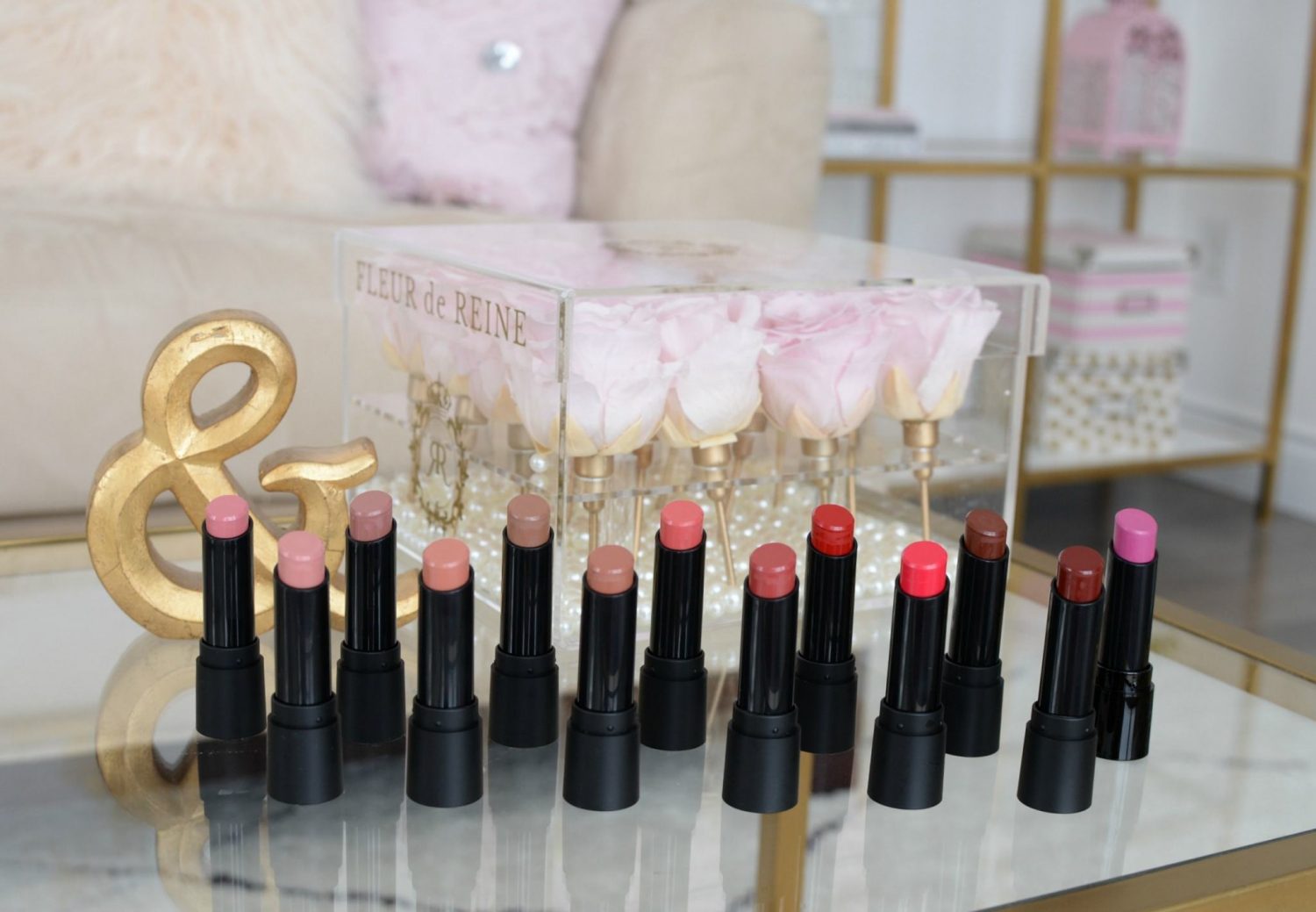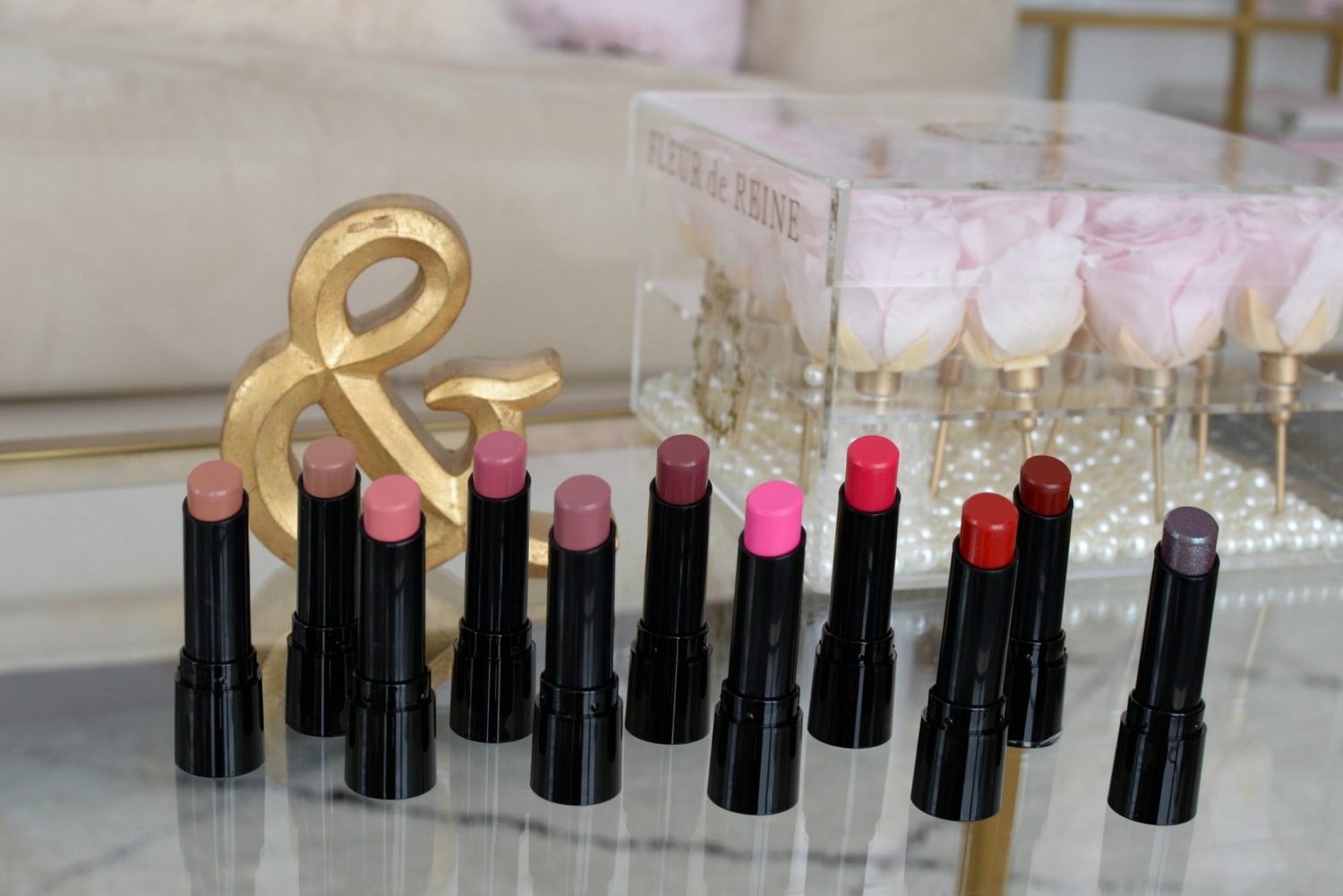 Kiss New York Professional Amorous Gel Matte Lipstick in shades Marvelous Rosy Pink, Salmon Delicacy, Sandy Brown, Vienna Sienna, Butter Cocoa, Chocolate Recipe, Cocoholic, Pink from Venus, Apple Picking, K.I.S.S. Red, Girls Night Out and Brown Eyes.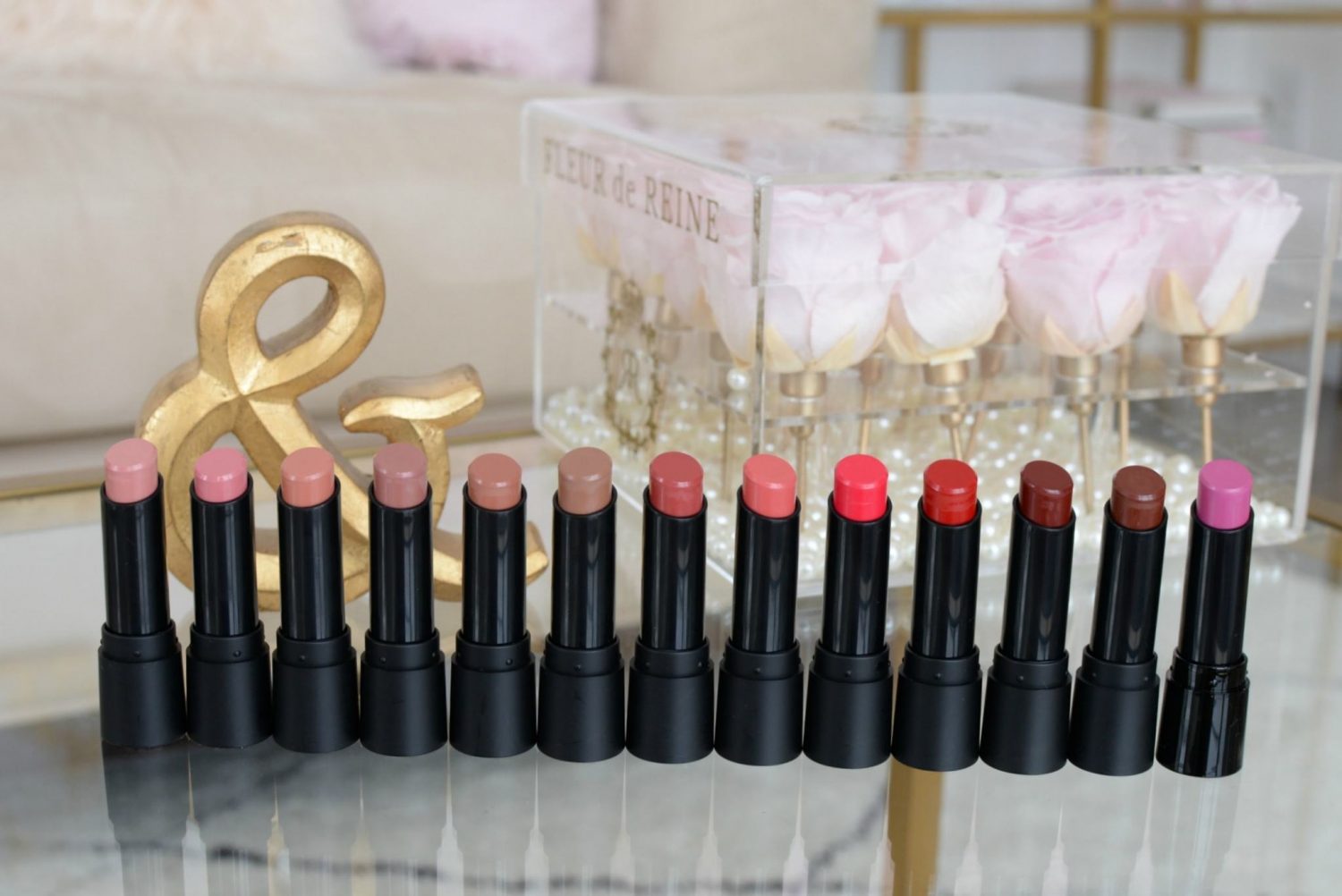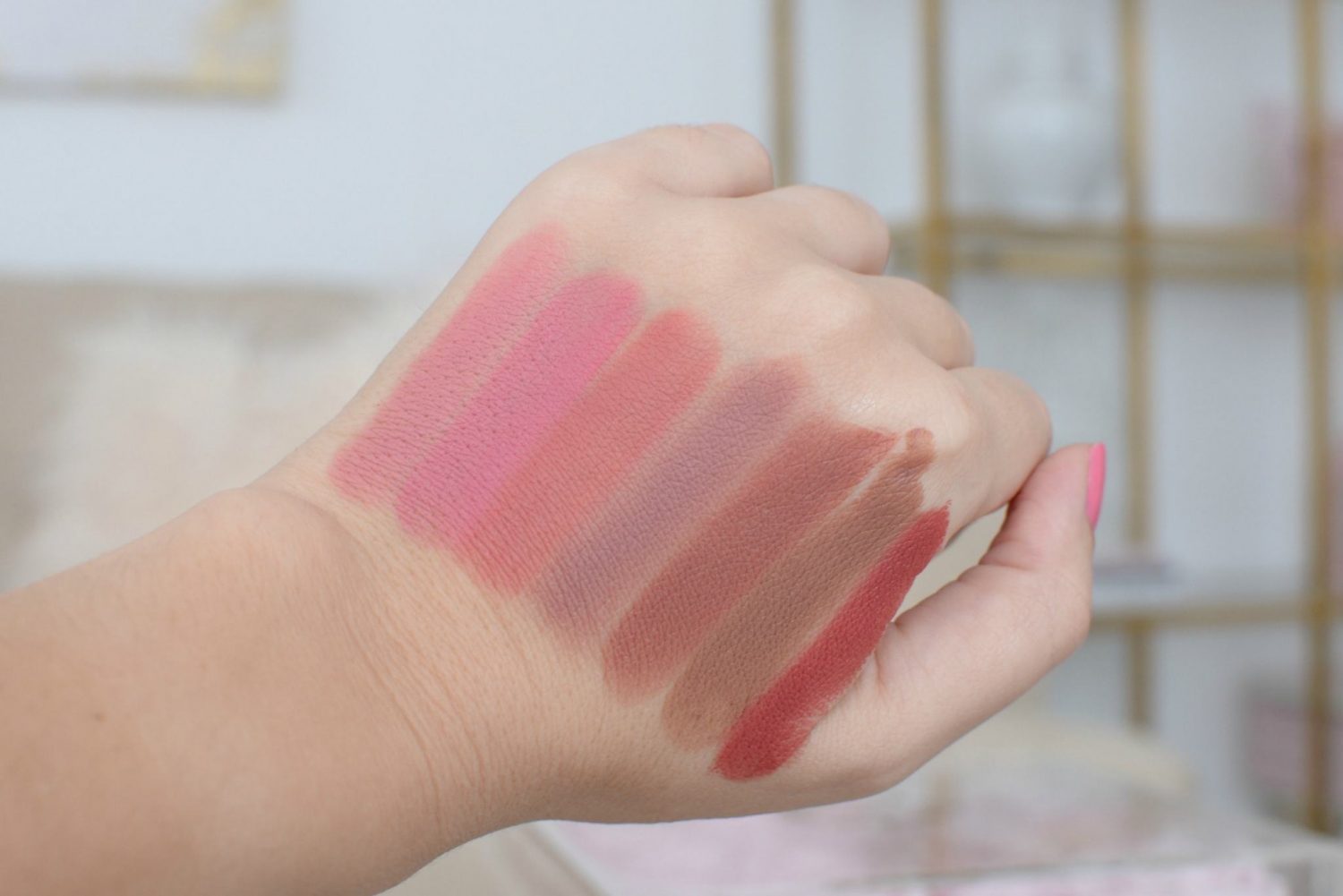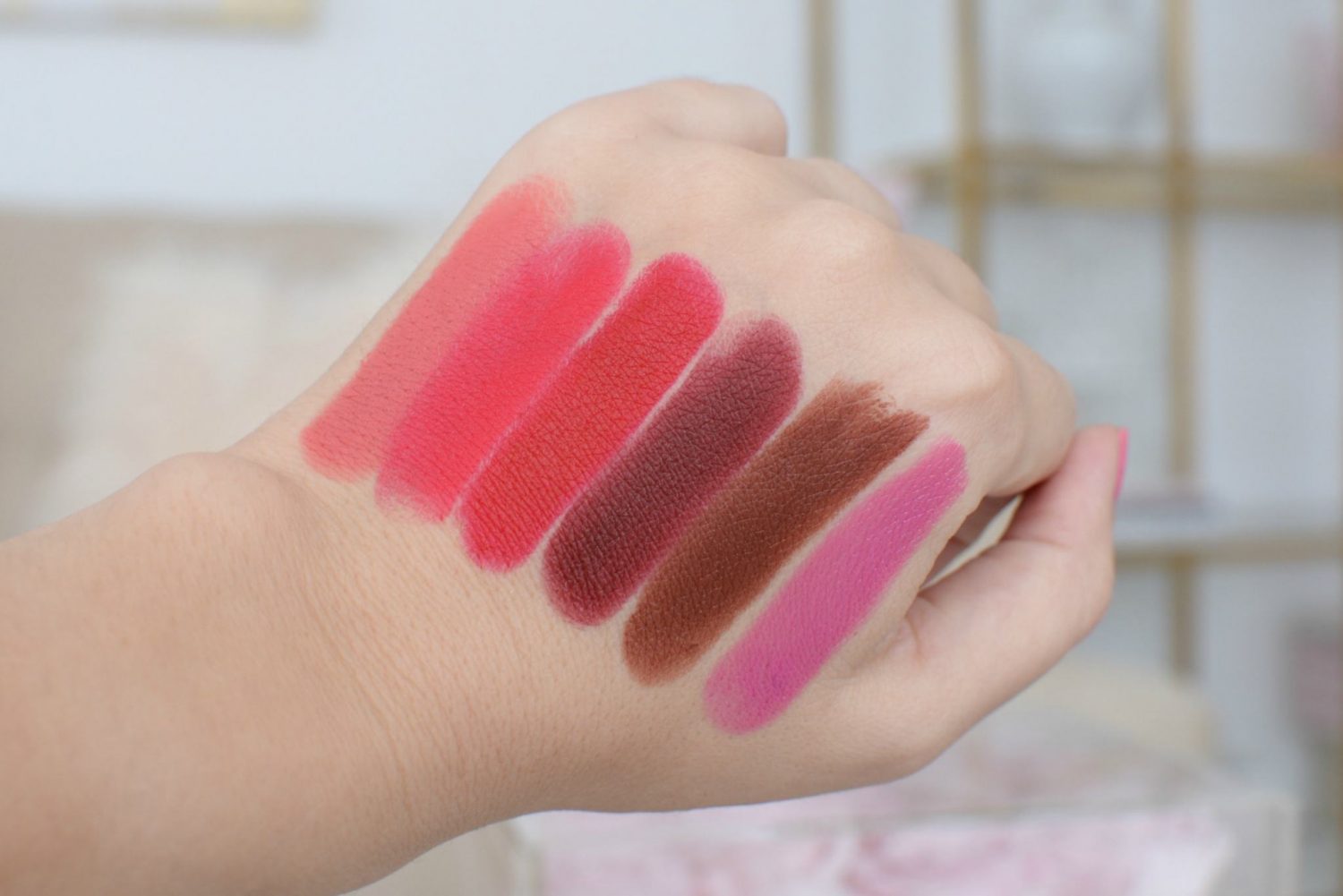 Kiss New York Professional Luscious Gel Shine Lipstick in Sandy Seashore, Mocha Shake, Cali Rose, Pink Julie, Taro Gets Sexier, Brooklyn Brick, Incomparably, Apple Tea, Trouble Maker, Red Devil, Christmas Flip and Stunning Elsa.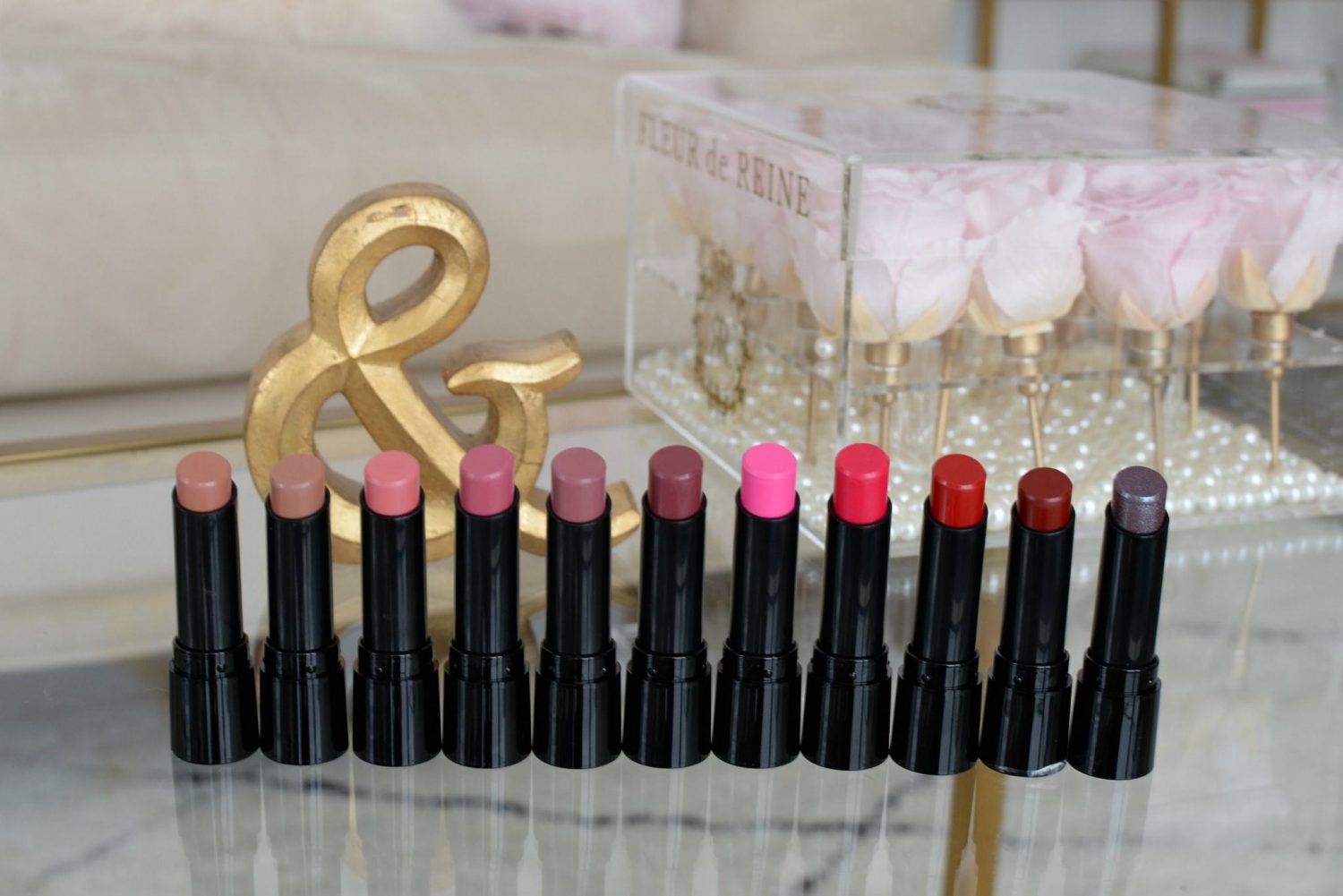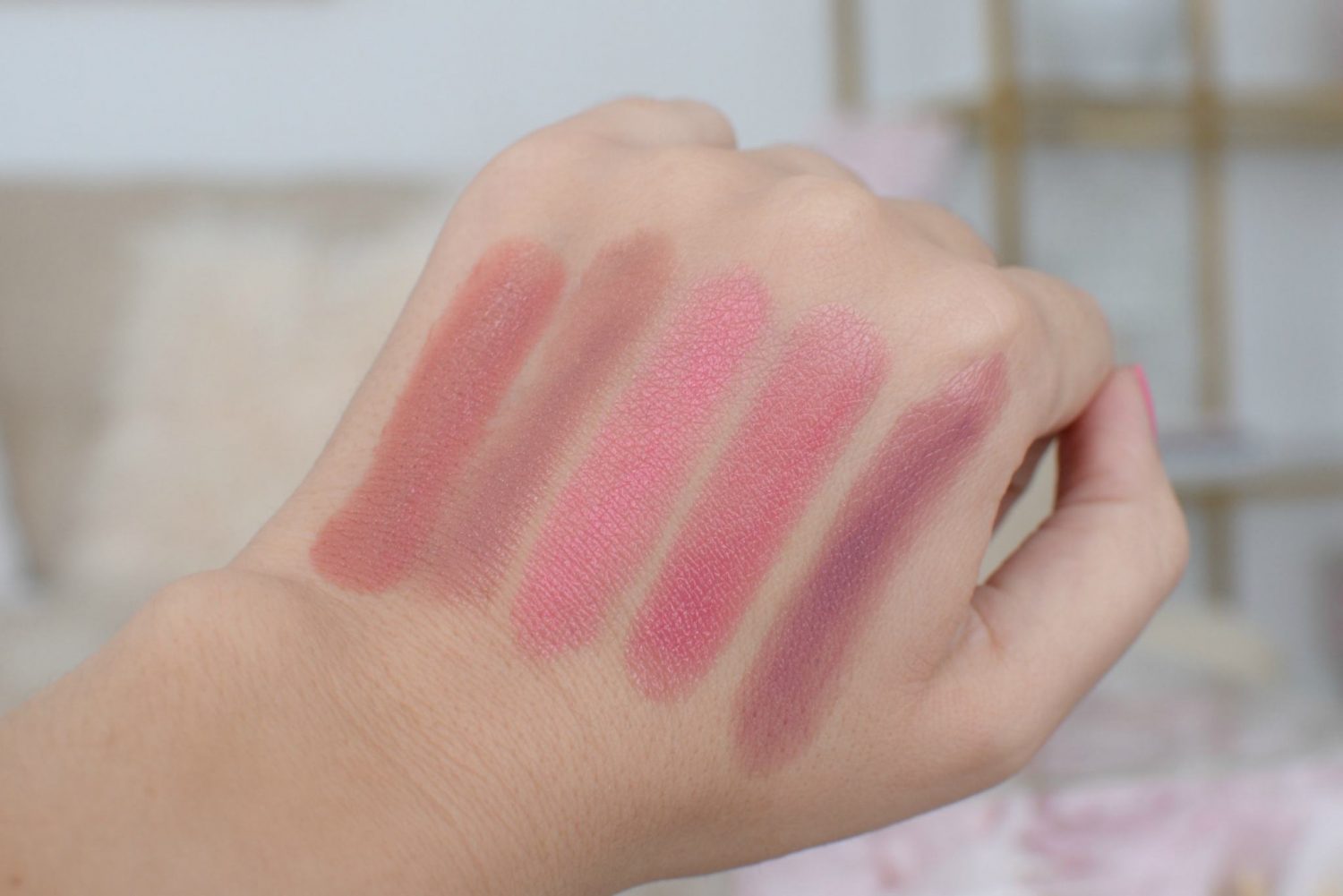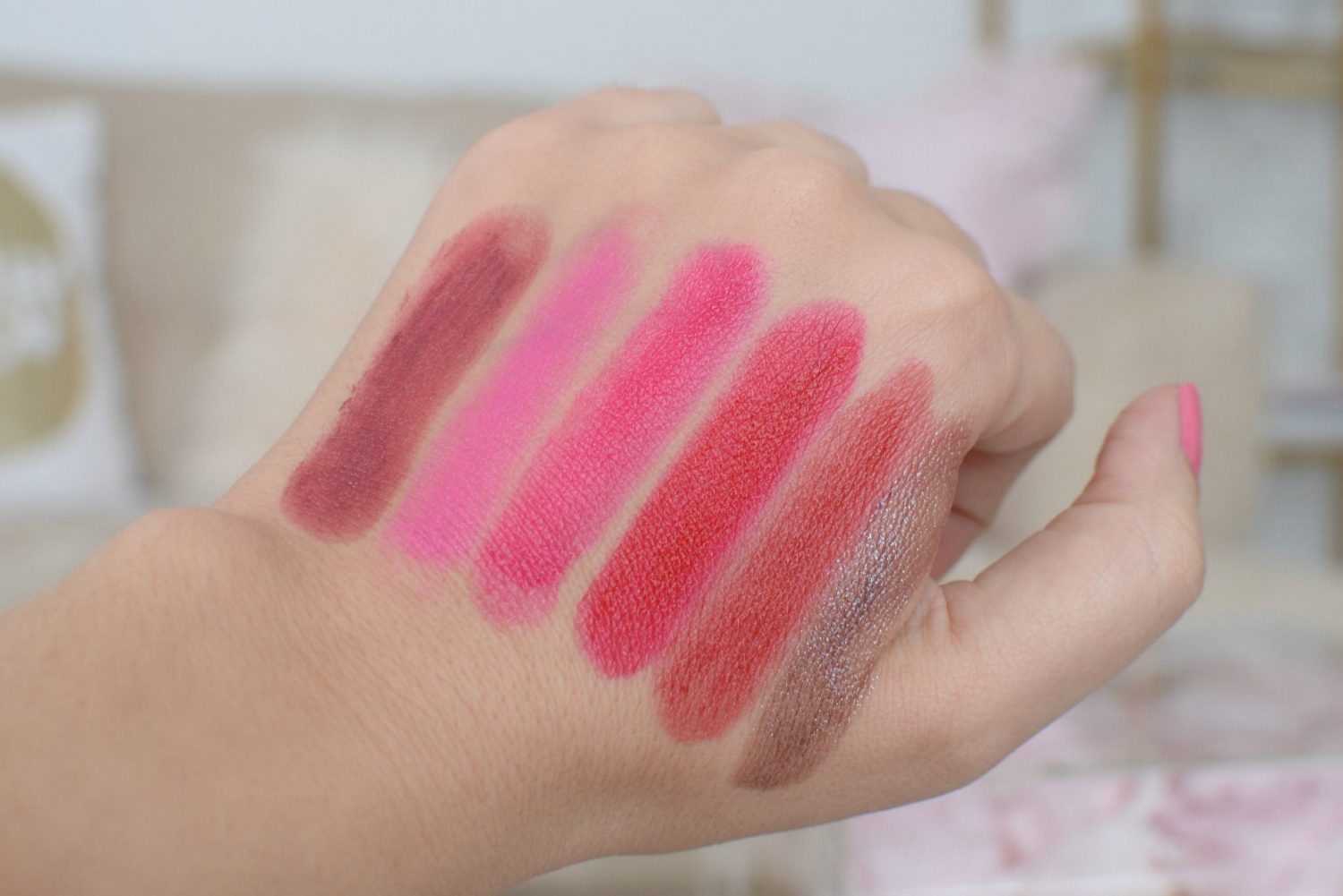 How Samantha Blatnicky Makeup & Lash Artist created this look:
Foundation:
Kiss New York Professional Pro Touch Liquid Foundation
Concealer:
Kiss New York Professional Dark Under Eye Concealer
Highlight:
Kiss New York Professional Pro Touch Stick Highlighter in Halo Pearl
Bronzer/ Contour:
Kiss New York Professional Ombre Radiance Palette
Eyeshadow:
shade found within the KISS New York Professional Goddess Eyeshadow Palette in Demetre
Eyeliner:
KISS New York Professional Waterproof Wonders Eyeliner in shade Extreme Black
Mascara:
KISS New York Professional Dead Sexy Lashes Mega Volume Mascara
Lipstick:
KISS New York Professional Amorous Gel Matte in shade Salmon Delicacy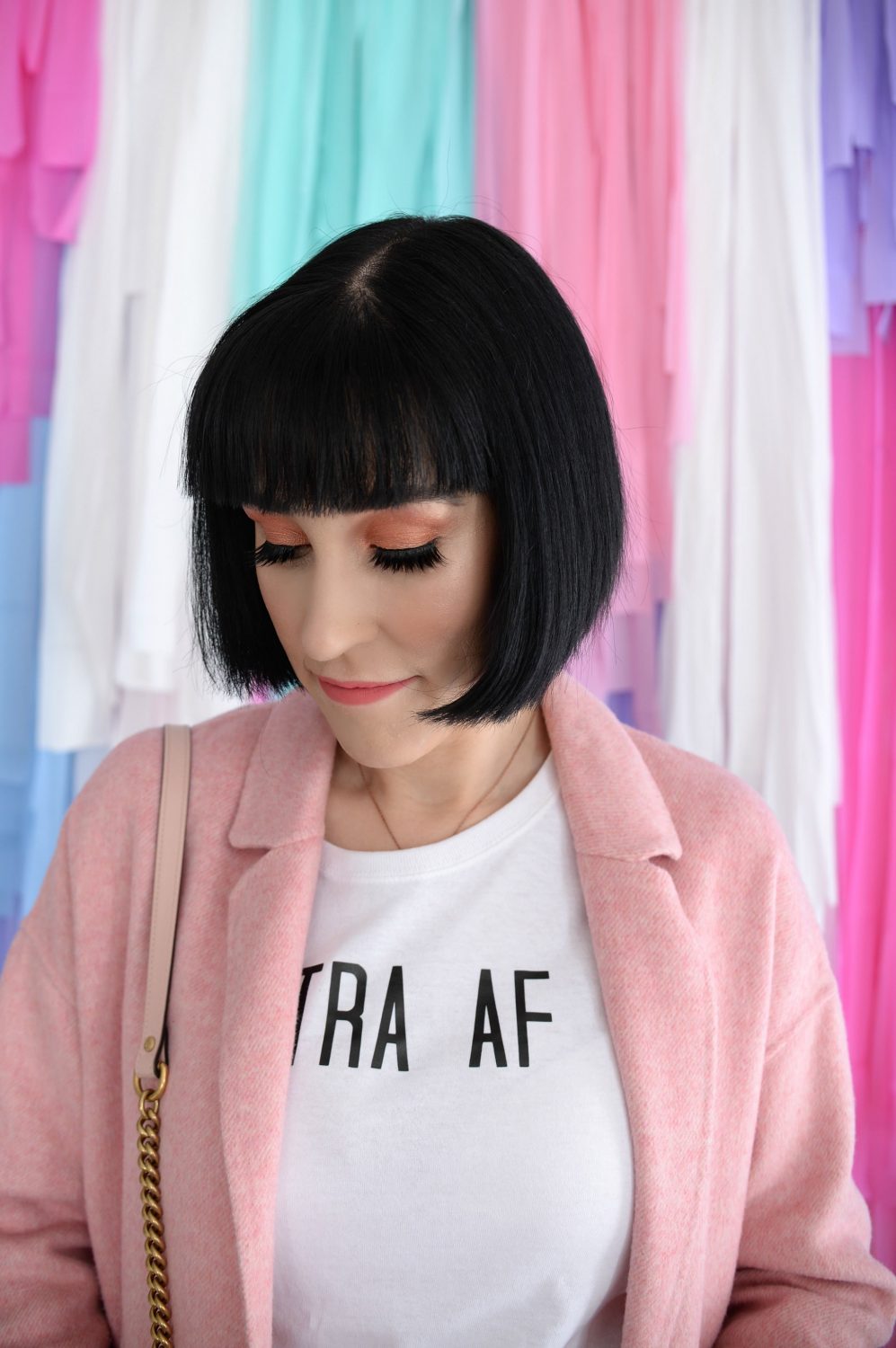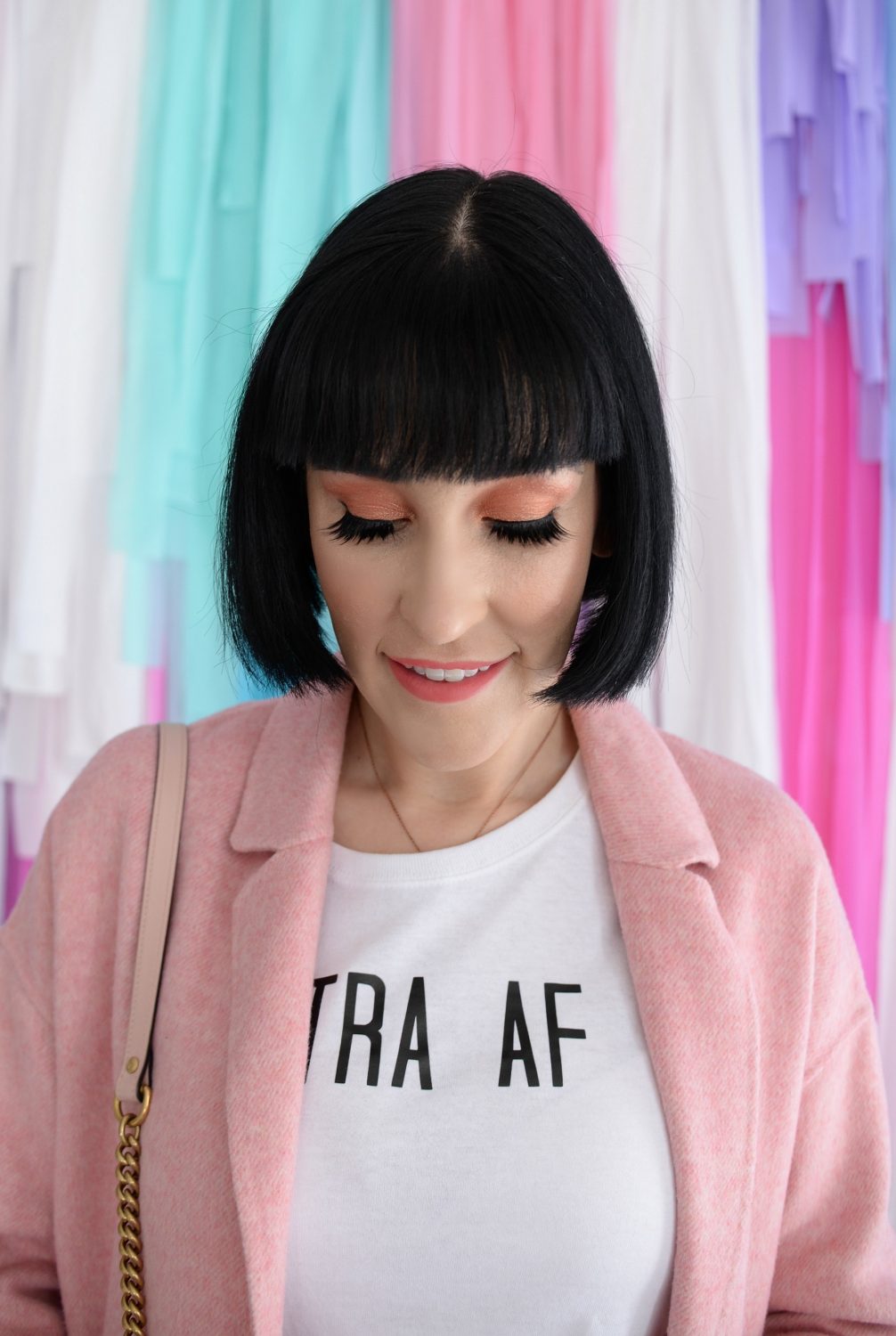 How Samantha Blatnicky Makeup & Lash Artist created this look:
Foundation:
Pro Touch Liquid Foundation
Concealer:
Dark Under Eye Concealer
Highlight:
Touch Stick Highlighter in Halo Pearl
Bronzer/ Contour:
Ombre Radiance Palette
Eyeshadow:
shade found within the KISS New York Professional Goddess Eyeshadow Palette in Selene
Eyeliner:
Waterproof Wonders Eyeliner in shade Extreme Black
Mascara:
Dead Sexy Lashes Mega Volume Mascara
Lipstick:
Amorous Gel Matte in shade K.I.S.S. Red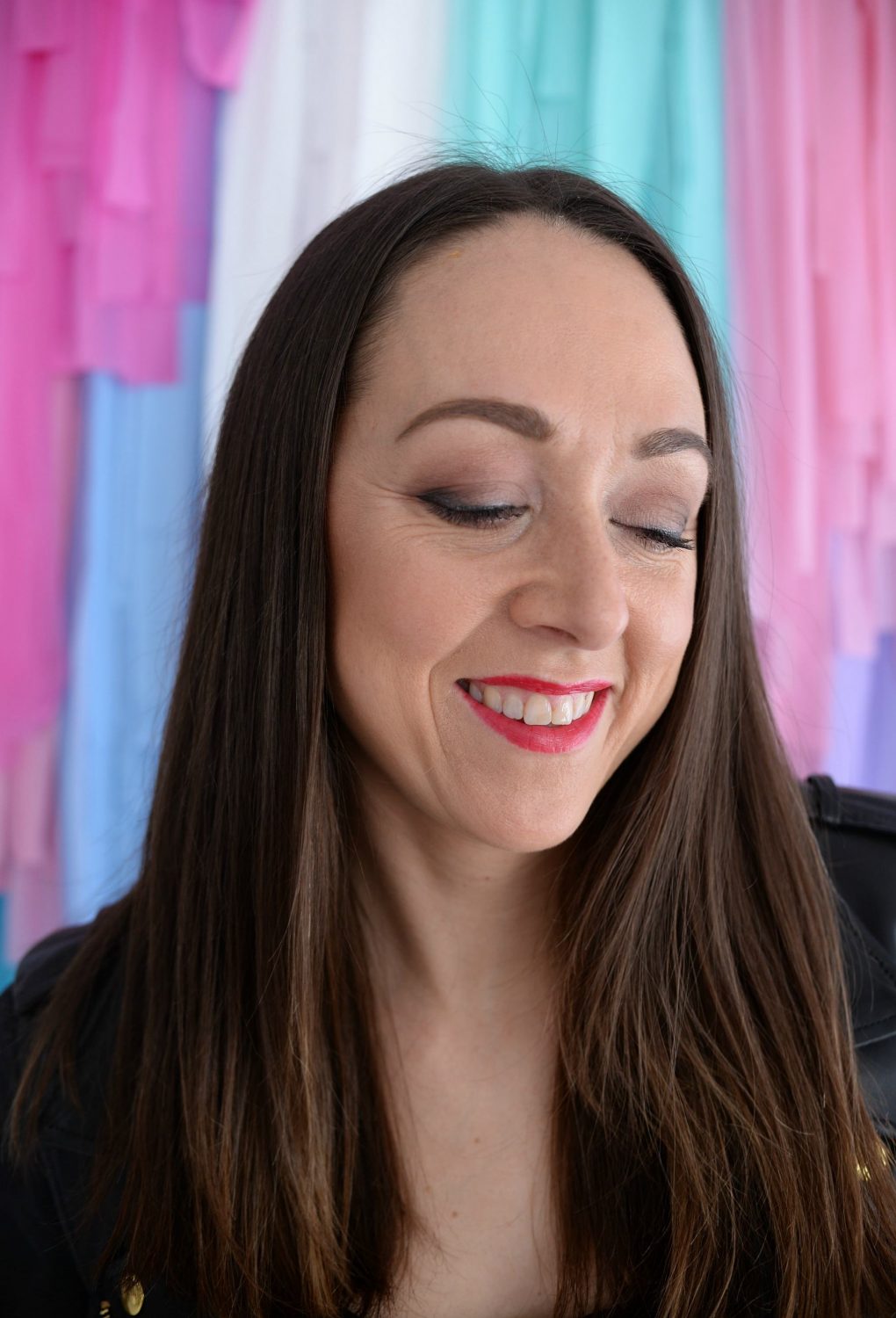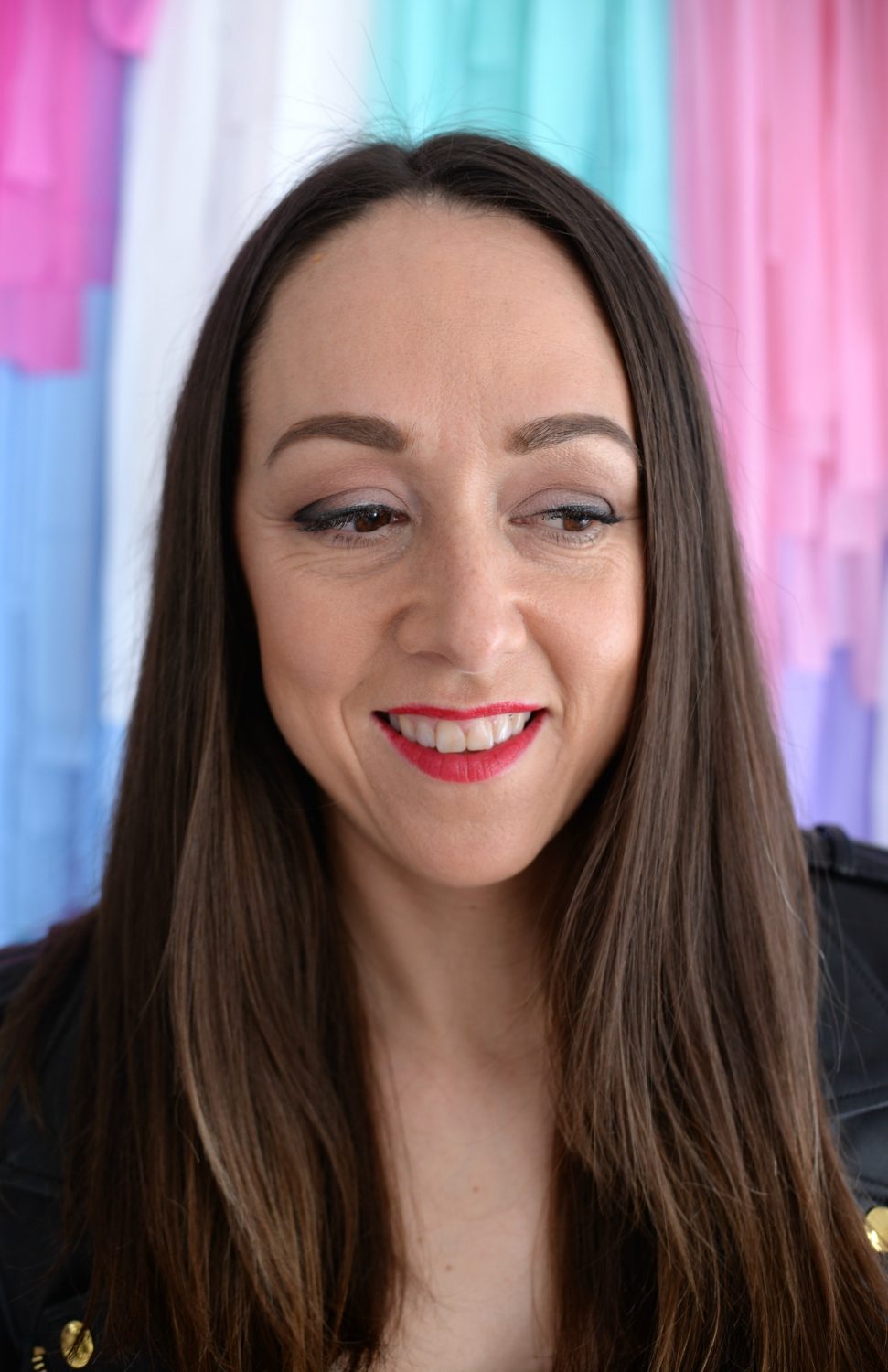 How Samantha Blatnicky Makeup & Lash Artist created this look:
Foundation:
Touch Liquid Foundation
Concealer:
Dark Under Eye Concealer
Highlight:
Touch Stick Highlighter in Halo Pearl
Bronzer/ Contour:
Ombre Radiance Palette
Eyeshadow:
shade found within the KISS New York Professional Goddess Eyeshadow Palette in Artemis
Eyeliner:
Waterproof Wonders Eyeliner in shade Extreme Black
Mascara:
Dead Sexy Lashes Mega Volume Mascara
Lipstick:
Amorous Gel Matte in shade Apple Picking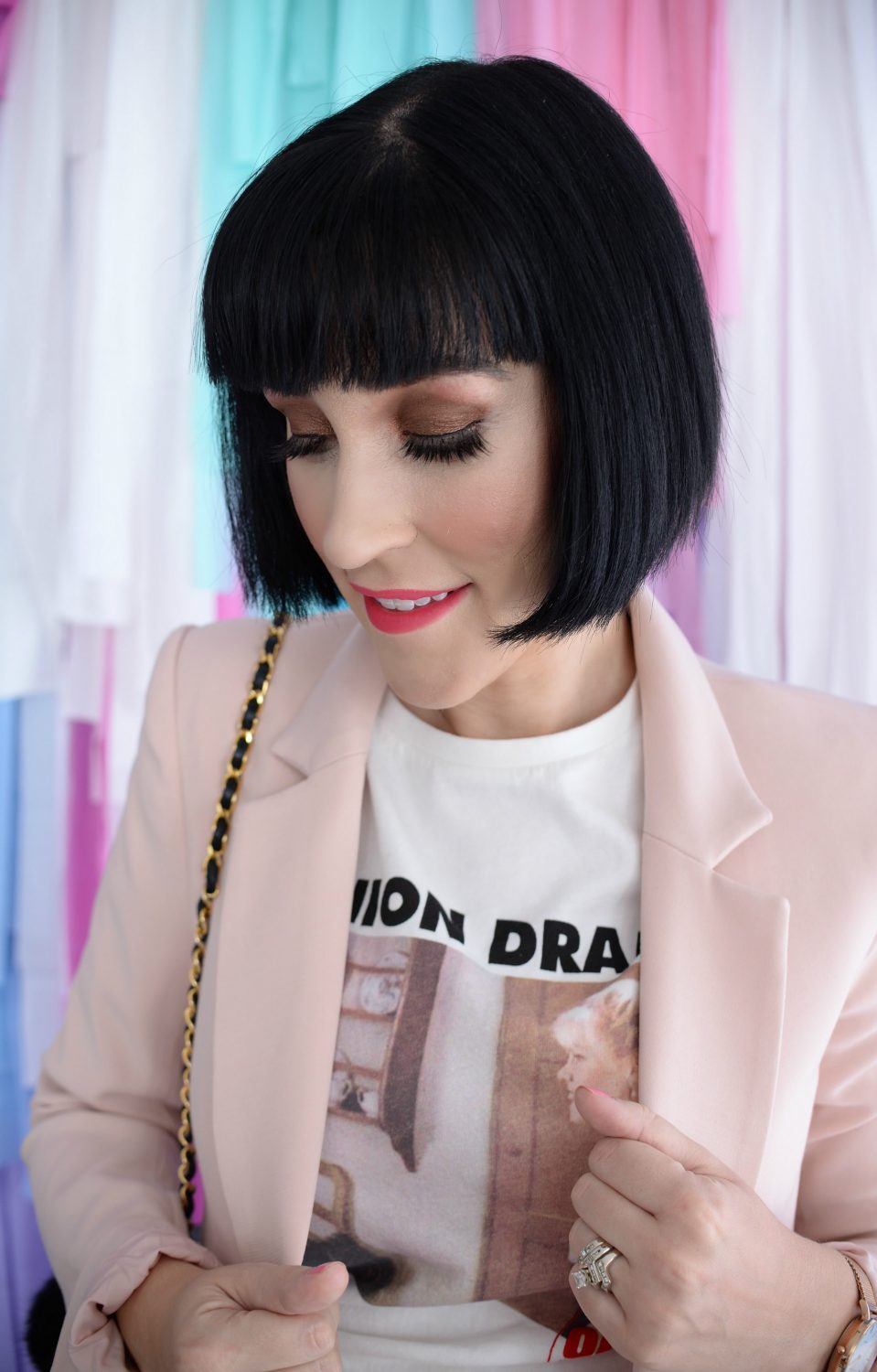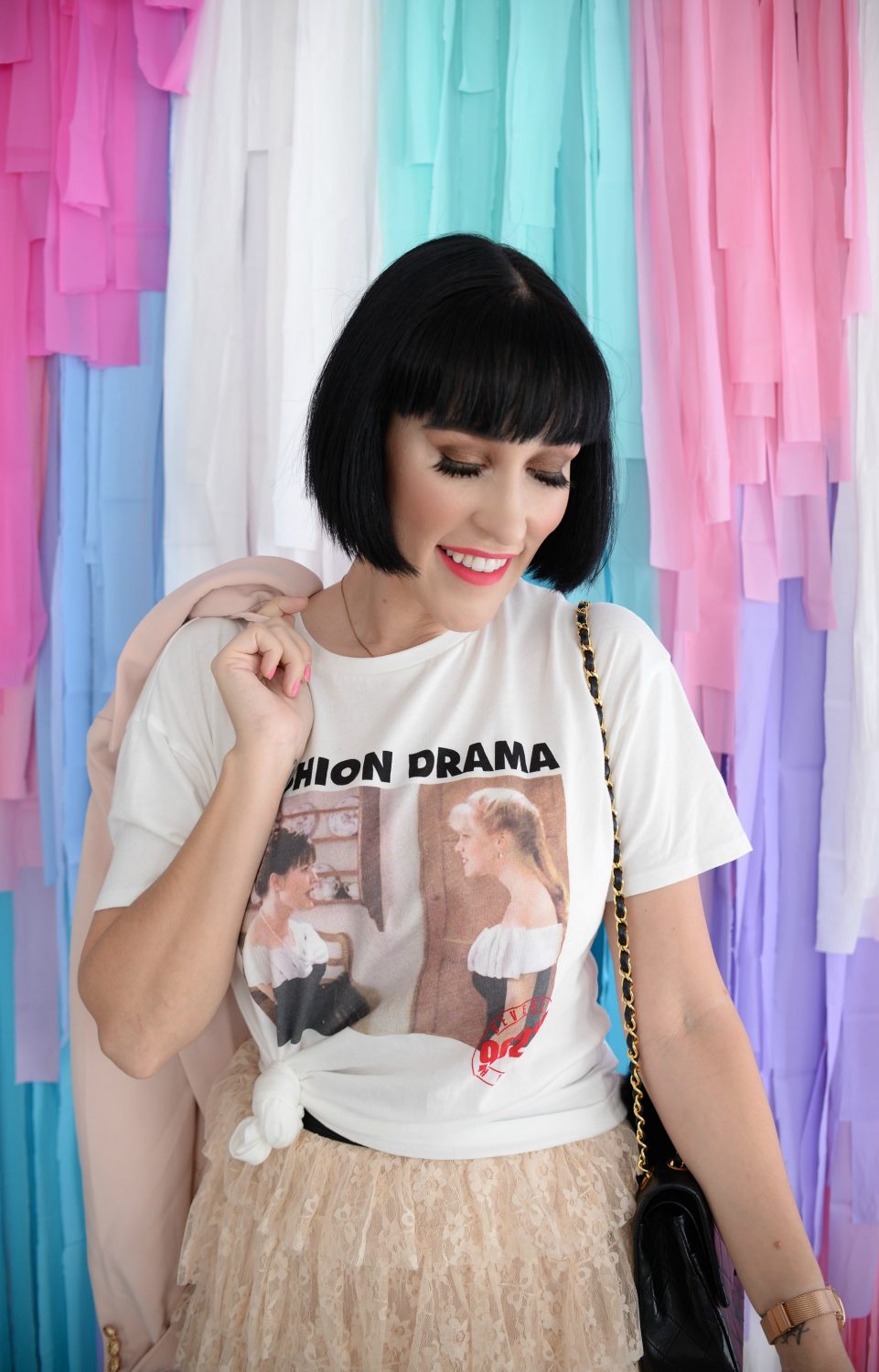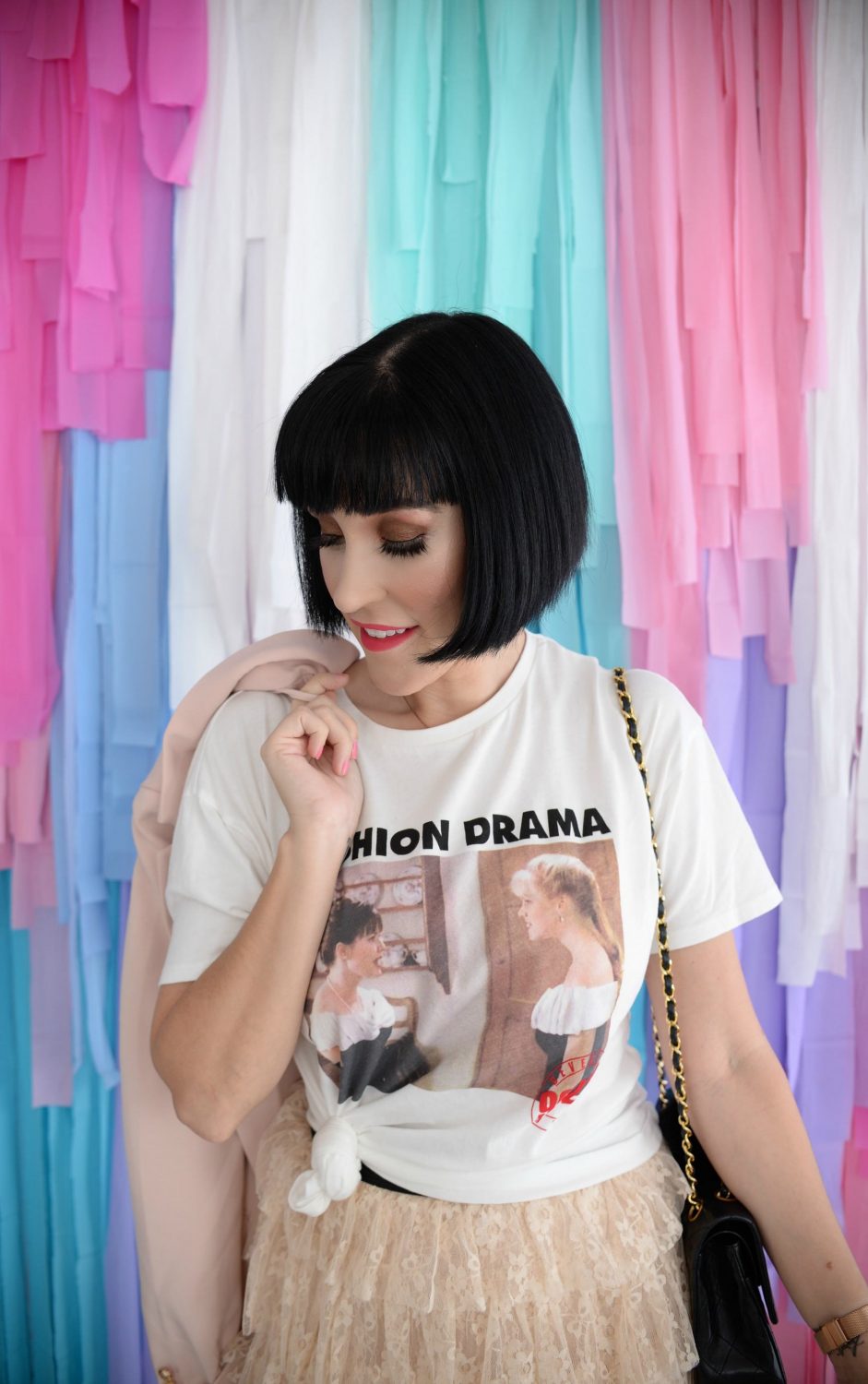 How Samantha Blatnicky Makeup & Lash Artist created this look:
Foundation:
Touch Liquid Foundation
Concealer:
Dark Under Eye Concealer
Highlight:
Touch Stick Highlighter in Halo Pearl
Bronzer/Contour:
Ombre Radiance Palette
Eyeshadow:
shade found within the KISS New York Professional Goddess Palette in Selene
Eyeliner:
Waterproof Wonders Eyeliner in shade Extreme Black
Mascara:
Dead Sexy Lashes Mega Volume Mascara
Lipstick:
Amorous Gel Matte in shade Marvelous Rosy Pink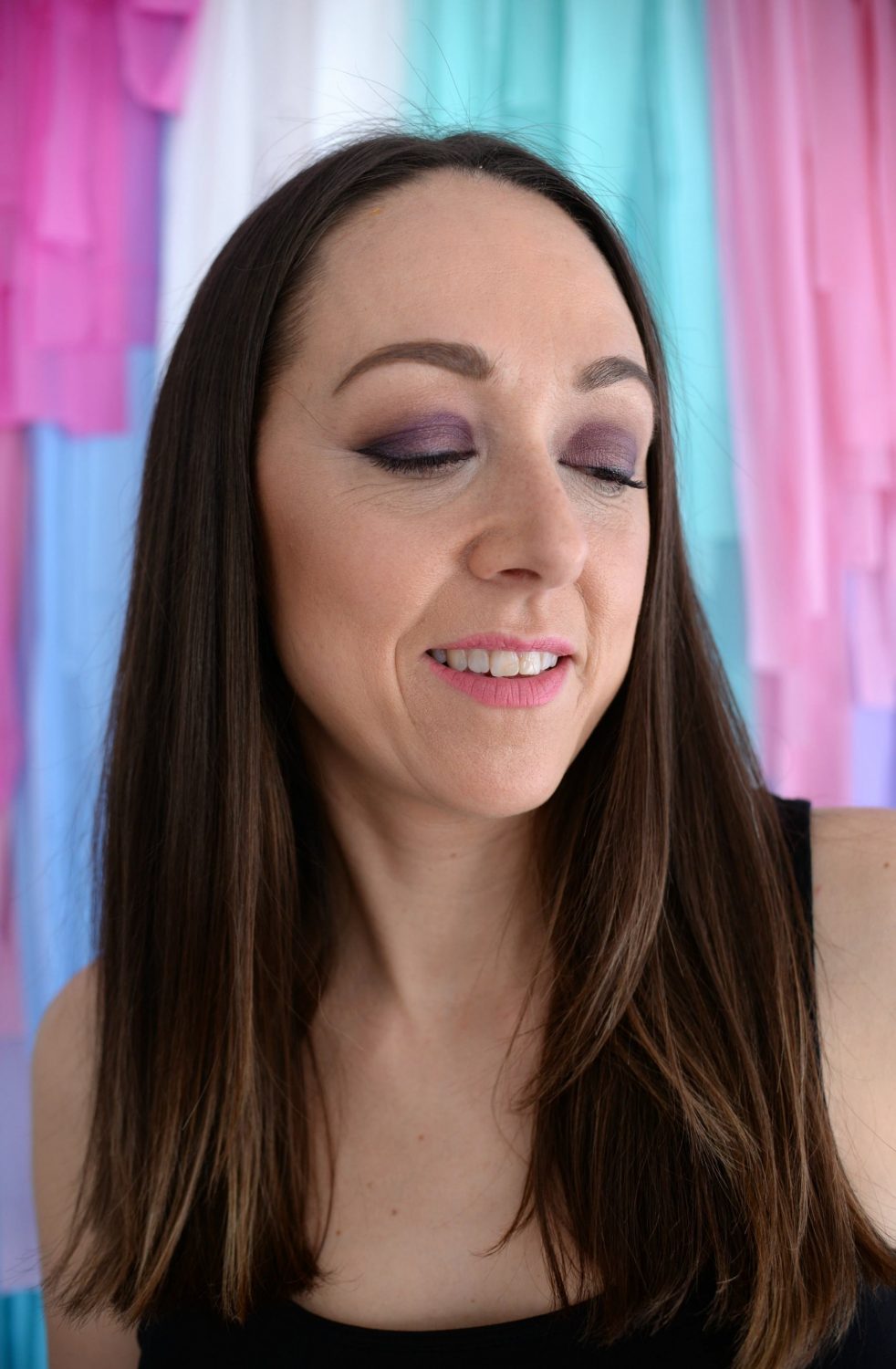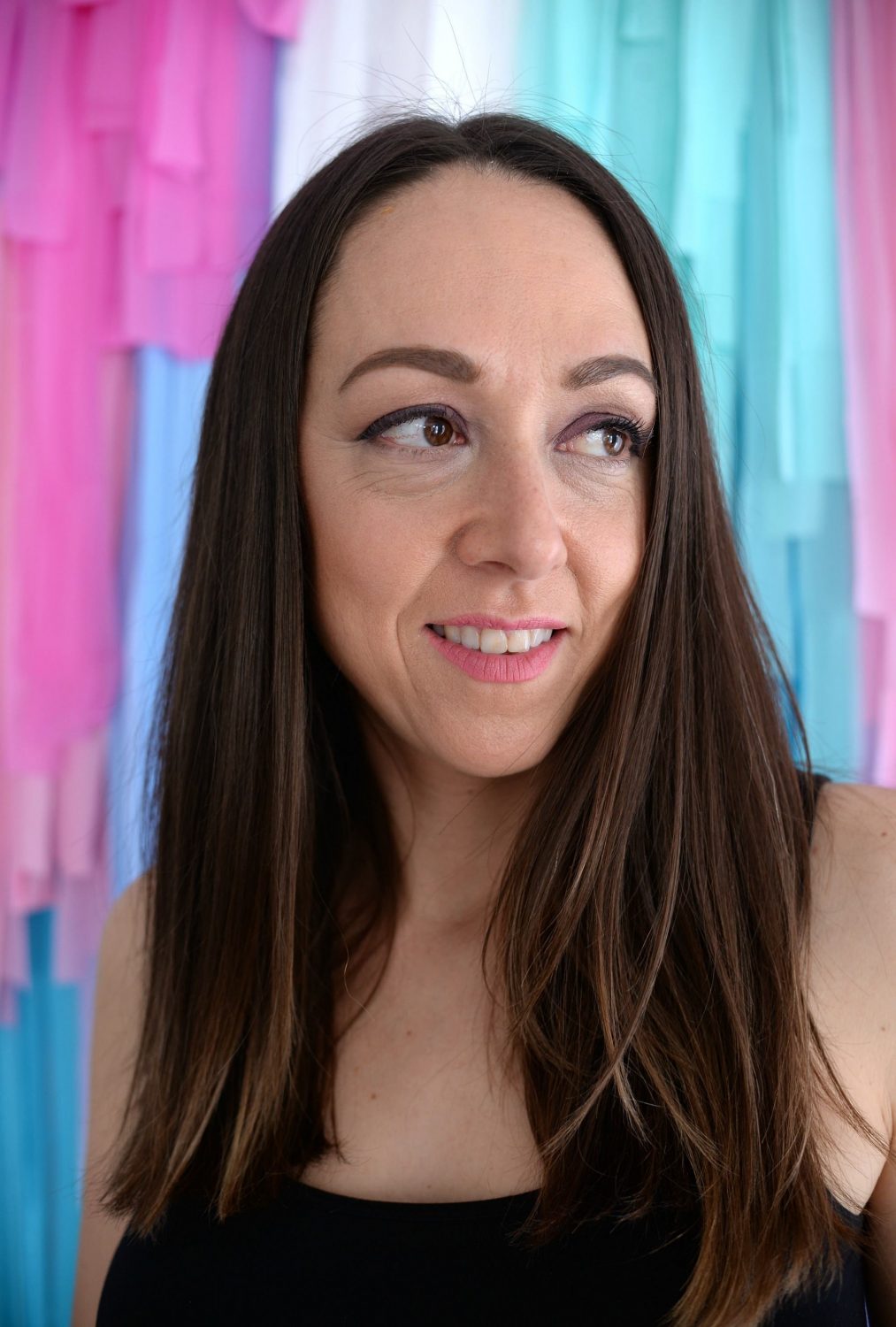 How Samantha Blatnicky Makeup & Lash Artist created this look:
Foundation:
Touch Liquid Foundation
Concealer:
Dark Under Eye Concealer
Highlight:
 Touch Stick Highlighter in Halo Pearl
Bronzer/Contour:
Ombre Radiance Palette
Eyeshadow:
shade found within the KISS New York Professional Goddess Eyeshadow Palette in Artemis
Eyeliner:
Waterproof Wonders Eyeliner in shade Extreme Black
Mascara:
Dead Sexy Lashes Mega Volume Mascara
Lipstick:
Amorous Gel Matte in shade Marvelous Rosy Pink