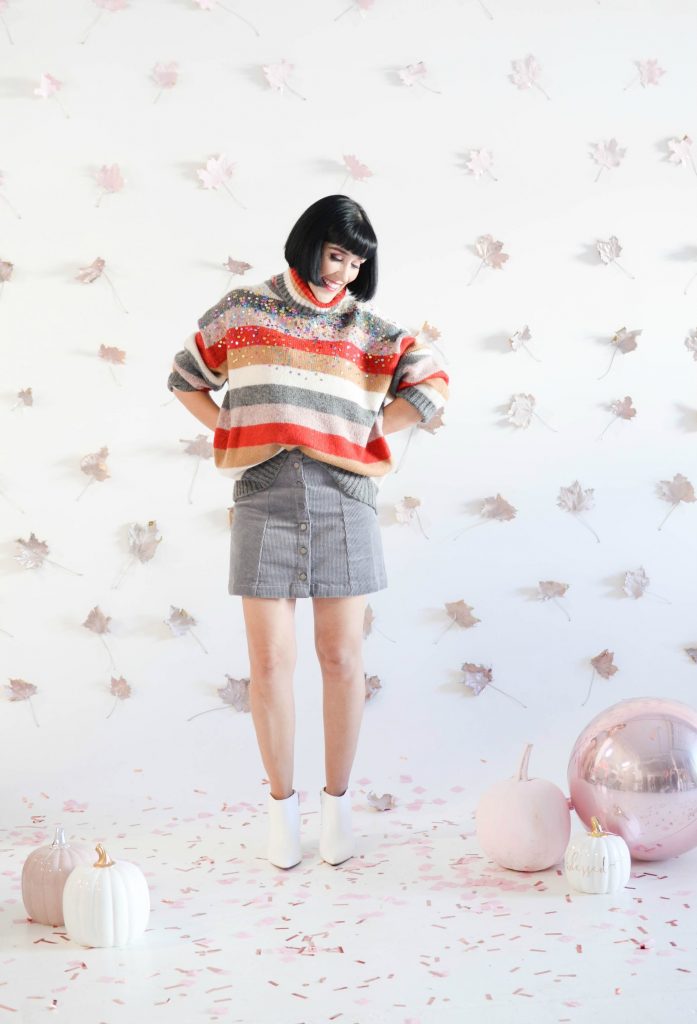 4 reasons why you need a pair of white boots this fall
Although a closet filled with black boots won't be going anywhere, any time soon, white boots are an excellent alternative. White boots are becoming more and more popular, and in fact, it's been reported that sales have almost doubled since the previous years. Whether you're styling them with a chunky sweater and denim, or pairing them with a chic flowy dress, white boots are sure to make a statement on their own. White boots are a sure way to wake up your fall wardrobe in unexpected ways. Keep reading for 4 reasons why you need a pair of white boots in your closet this fall.
White boots are an excellent alternative to the tractional black boot!
Although there's a time and place for the classic black boot, white is a welcome change. It's a breath of fresh air in a sea of dark and muted colours. We tend to purchase the same pair of black boots year after year, so choosing a white, or even ivory pair, might be a nice change. If you're drawn to buying identical boots season after season, switching to a trendy white bootie is a sure way to revamp your wardrobe.
White boots are insanely versatile!
Just like those black boots in your closet, white boots are multipurpose too. They go with everything in your collection, from classic jeans, to fancy dresses and everything in between. Not only do they add a touch of visual interest, they can take you from season to season. There's something harsh about black boots in summer, but white ones on the other hand, are extremely chic and sophisticated.
White booties fancy-up even the simplest of outfits!
I know a lot of us gravitate towards simple blue jeans and sweaters in the winter, leaving our outfits pretty boring. White booties instantly add a little pizzazz to your look without even trying. They add visual interest, the same way a statement purse or showstopping jewellery would and takes an otherwise dull and dreary look to an entirely different level.
White boots are extremely wearable!
Although you may think white boots are too flashy or bold, they are actually quiet wearable for every day life. They offer a fresh and modern twist, without being too in your face. They will for sure be a talking and focal point of any outfit, but a refreshing change that can revolutionize any outfit. They are so simple and minimal, yet your eye is drawn to them immediately.
What I Wore- Oui Sweater- c/o Channers, Cord Skirt- Forever 21, White Booties- Target
Set design by Party Girls Company and makeup done by The Powder Room