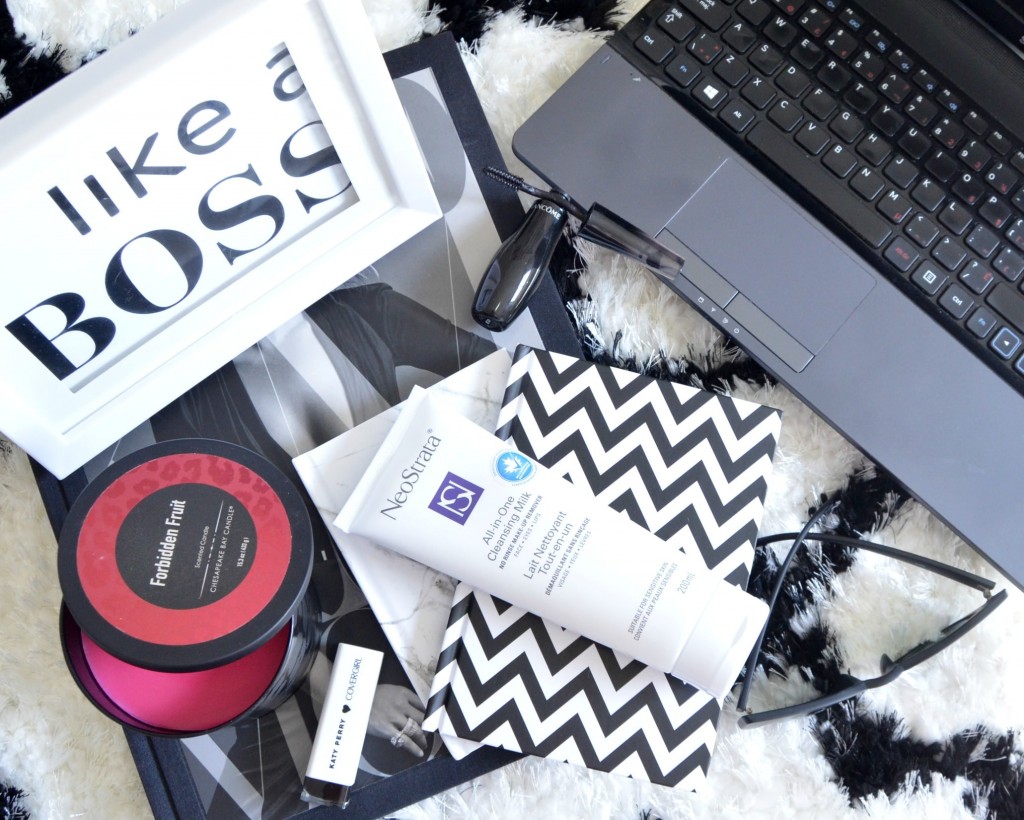 Start your day off right with 4 new cleansers from NeoStrata. Whether you have dry sensitive skin, or oily to combination, NeoStrata has a dermatology tested, alcohol, paraben and soap free cleanser that will not only help to cleanse the skin, but will leave it feeling refreshed, calm and detoxified. It includes cutting edge ingredients that I couldn't wait to feature on this fashion blog, including glycolic acid, to help exfoliate the skin, and celldetox, to help detoxify in both rinse-off and non-rinse off options. So while you're out looking for new summer clothes, why not think about switching up your skincare routine and make it a little easier this summer.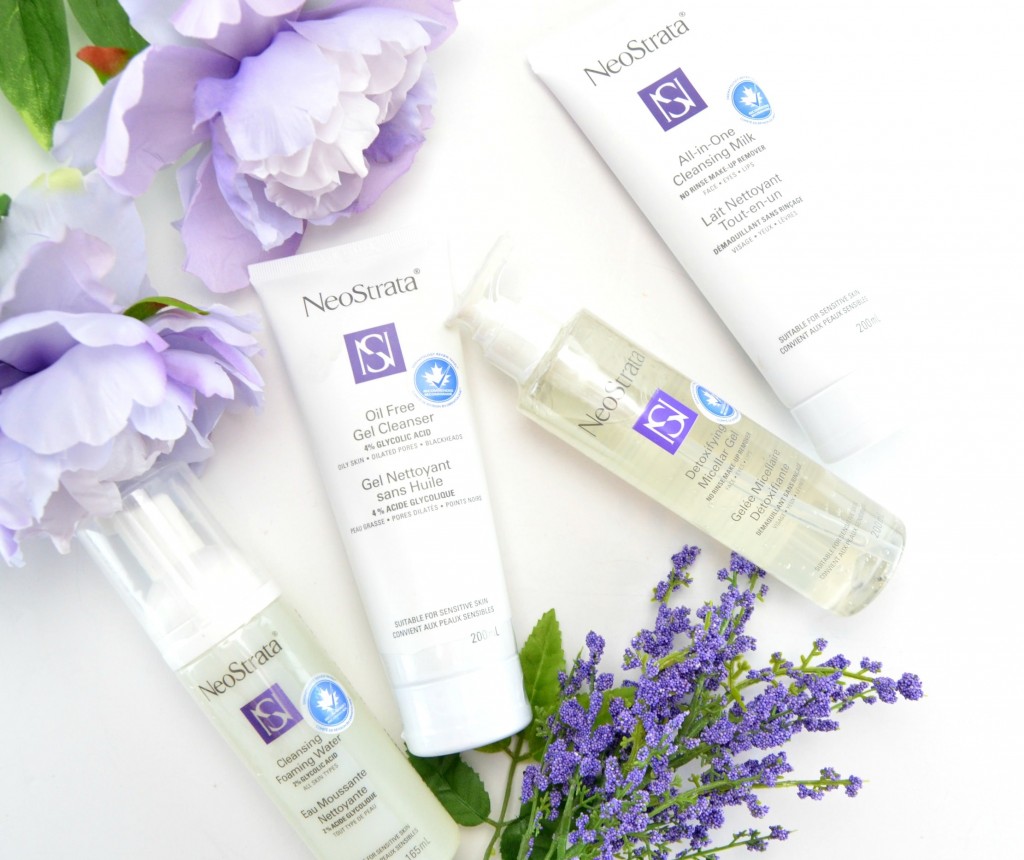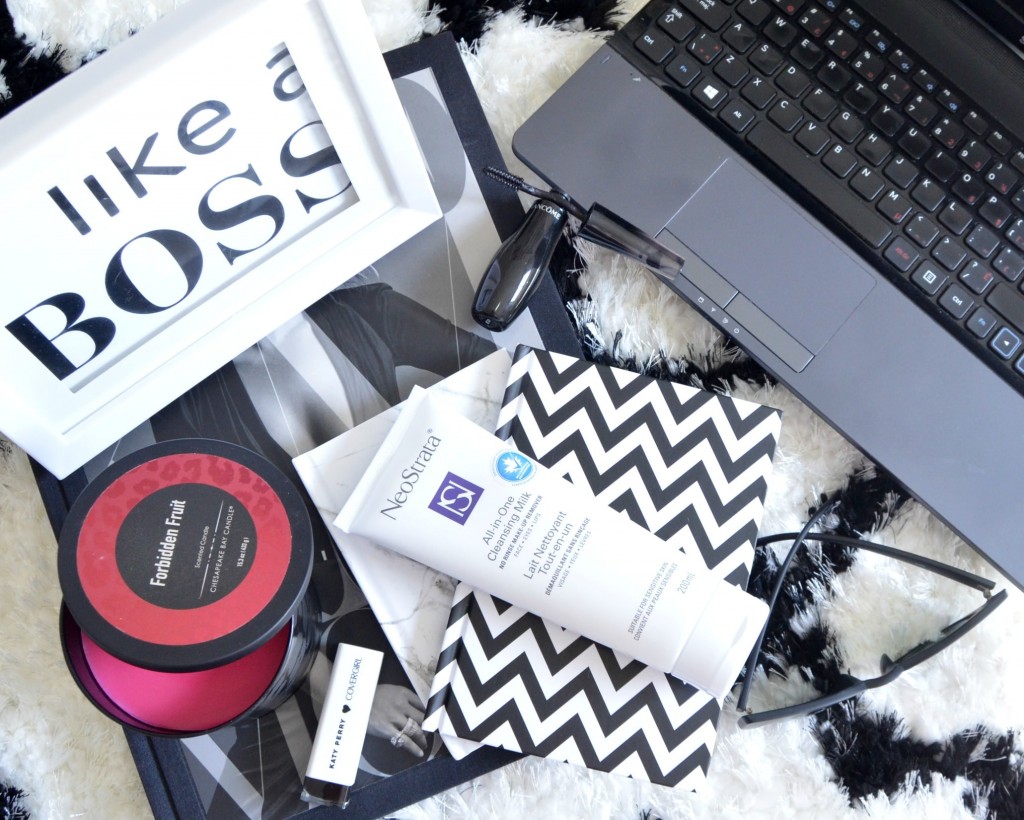 For all my dry skin gals out there, you're going to love the NeoStrata All-in-One Cleansing Milk and NeoStrata Detoxifying Micellar Gel. Both feature a non-rinse formula that not only help to instantly detoxify the skin, it doesn't strip your skin of its natural oils, leaving it even more dehydrated and irritated. It also helps prep your skin for your daily moisturizer and allows for your creams to penetrate deeper and absorb quicker.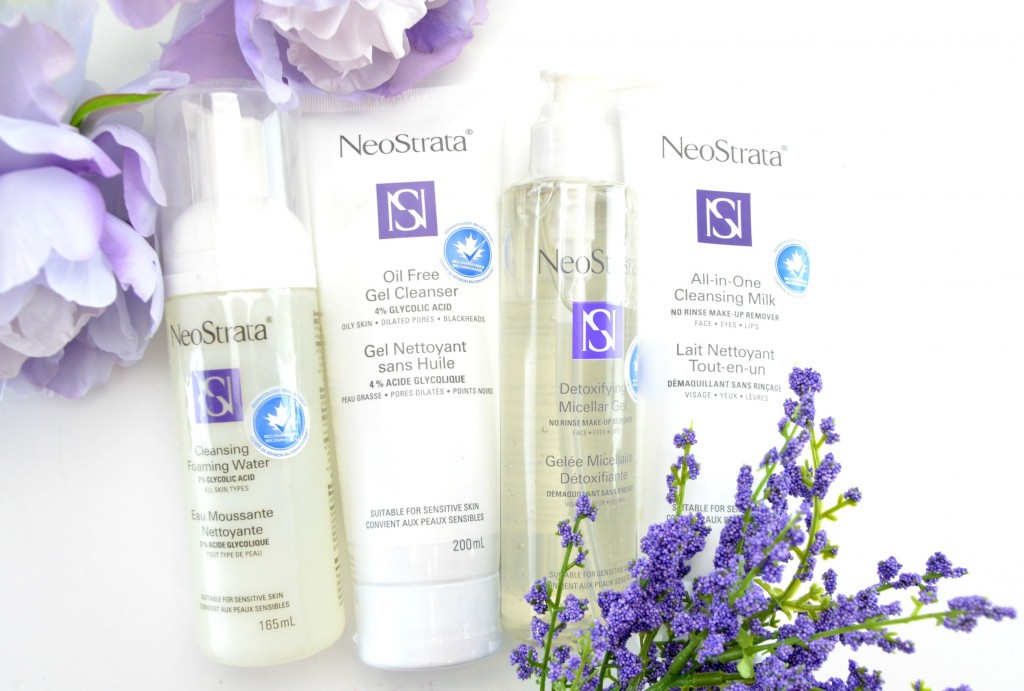 NeoStrata All-in-One Cleansing Milk is a gentle milky cleanser formulated with avocado butter to not only help cleanse both the face, eyes and lips, it helps to hydrate and moisturize for silky, supple skin. I've been using this in the morning to help melt away any dirt or oil that I may accumulate throughout the evening. This helps to ensure an easier makeup application as my skin is left incredibly soft, clean and smooth. It has a rich and creamy texture that helps to detox, purify and clarify the skin, while leaving it velvety smooth and hydrated. It cleanses without leaving my skin feeling tight or dry, perfect for those that suffer from extremely dehydrated skin, like myself. Its lightweight texture ensures to never clog pores, causing breakouts, and its non-rinse formula is perfect for busy mornings. It retails for $22 for 200ml.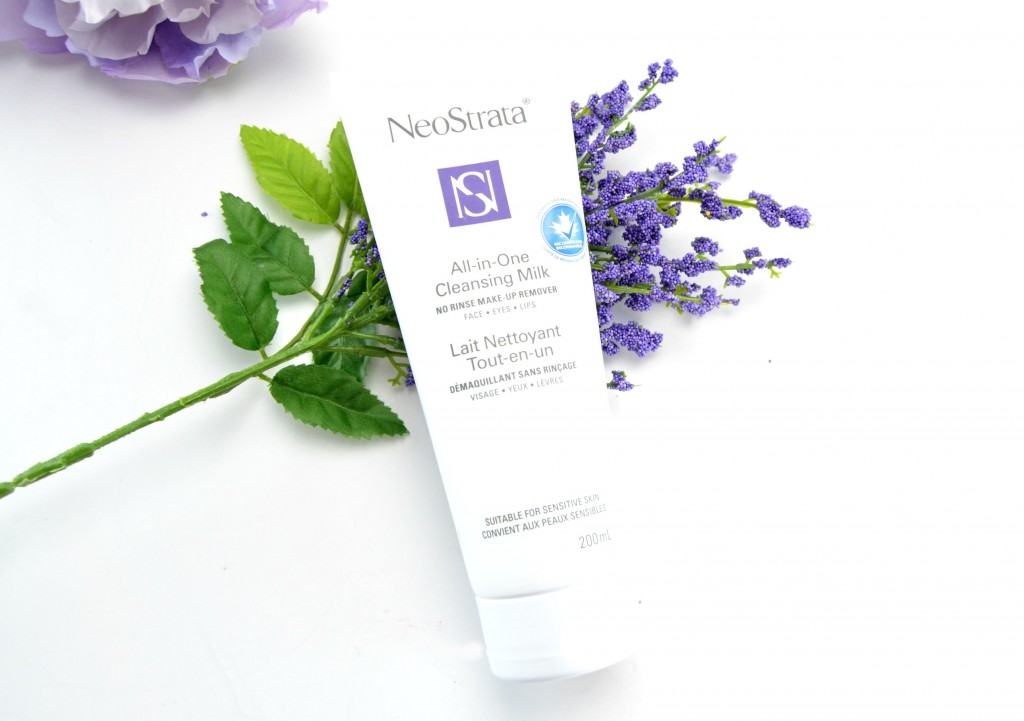 NeoStrata Detoxifying Micellar Gel is a gentle cleanser that doesn't require any rinsing. It's formulated with unique ingredients, including vitamin E, to not only helps to soothe the skin, but it also helps to detoxify all impurities and block environmental stressors that can cause dry, irritated skin. I use this in the evening to wash away all traces of makeup, dirt and oil without stripping my skin of its natural oils. I simply apply a generous amount to a cotton pad and swipe across my skin. I absolutely love that it requires no water, which had me in and out of the bathroom in record time. I doesn't leave a nasty greasy, thick or oily residue or film on my skin, nor does it irritate my lips or eyes. I can literary rub it over my entire face without the fear or it stinging or burning. My skin is instantly left feeling refreshed, clean and hydrated. It also seems to help soothe my dry and tight, post-facial skin, while keeping it silky soft and moisturized. It retails for $22 for 200ml.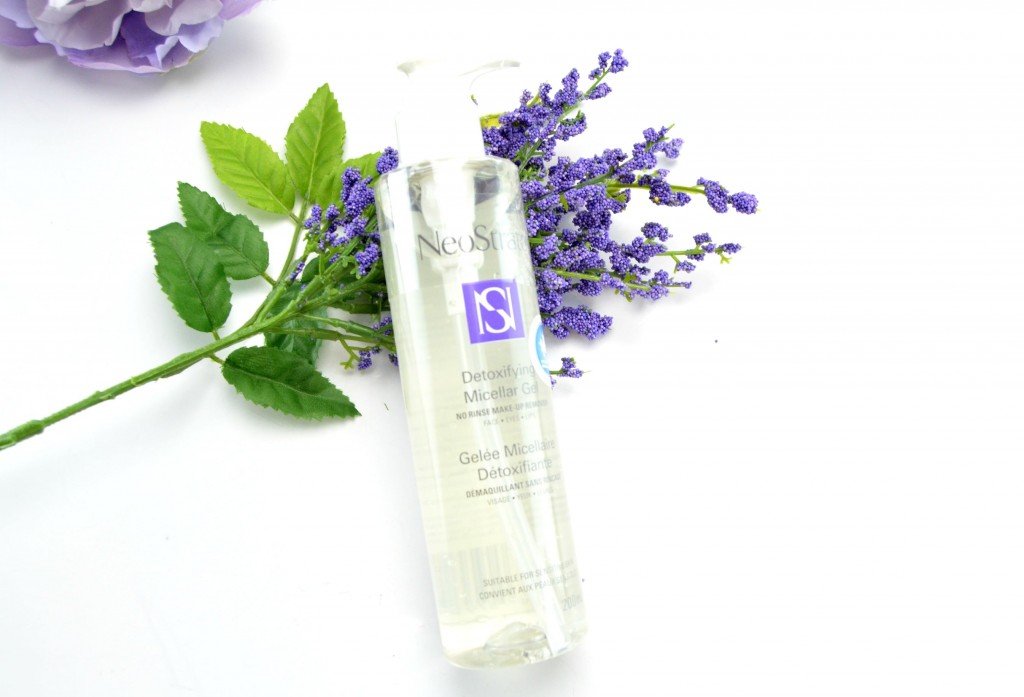 If you're lucky enough to have normal skin, or even those with combination or oily skin, you're going to love NeoStrata Cleansing Foaming Water and NeoStrata Oil Free Cleanser. Both feature glycolic acid (AHA) to help purify and gently exfoliate the skin's surface in a foaming rinse-off formula. These two products are targeted towards my skin type, but I'll give a quick breakdown on what their designed to do.
NeoStrata Cleansing Foaming Water is formulated with 2% glycolic acid to help gently remove both makeup and impurities, while gently exfoliating the skin. It also contains cucumber extract to help refresh, soothe and hydrate the skin. It retails for $22 for 165ml.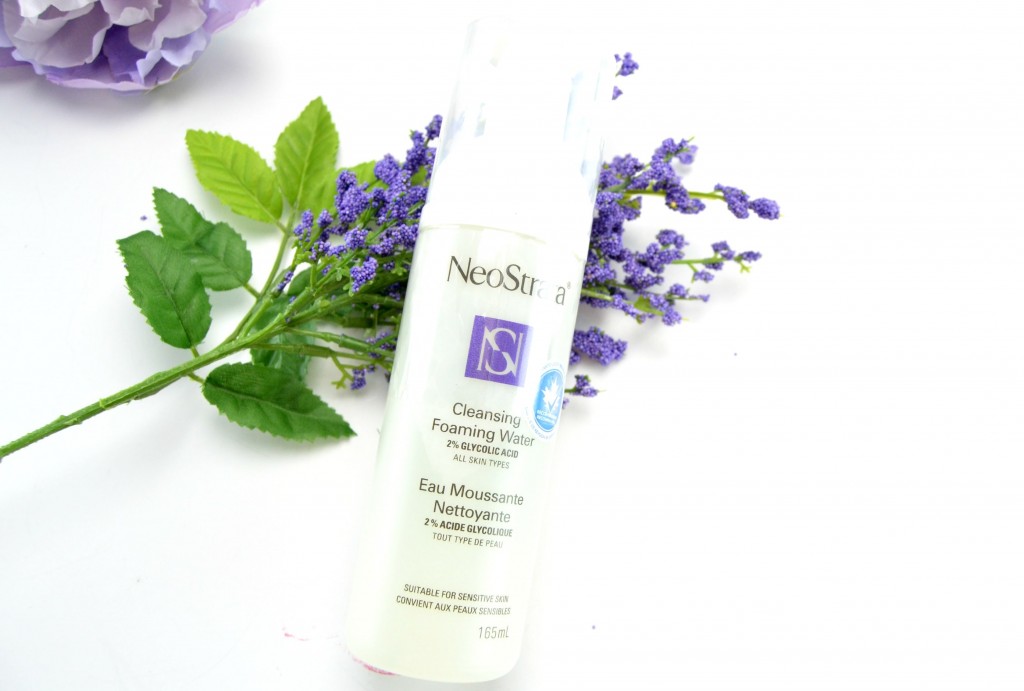 NeoStrata Oil Free Cleanser, on the other hand, is specially formulated with 4% glycolic acid, making it a little stronger than the Cleansing Foaming Water, ideal for those with combination to oily skin. It too helps to cleanse, refresh and remove dead skin cells, oil and impurities in an easy to use, rinse-off formula. It retails for $22 for 200ml.