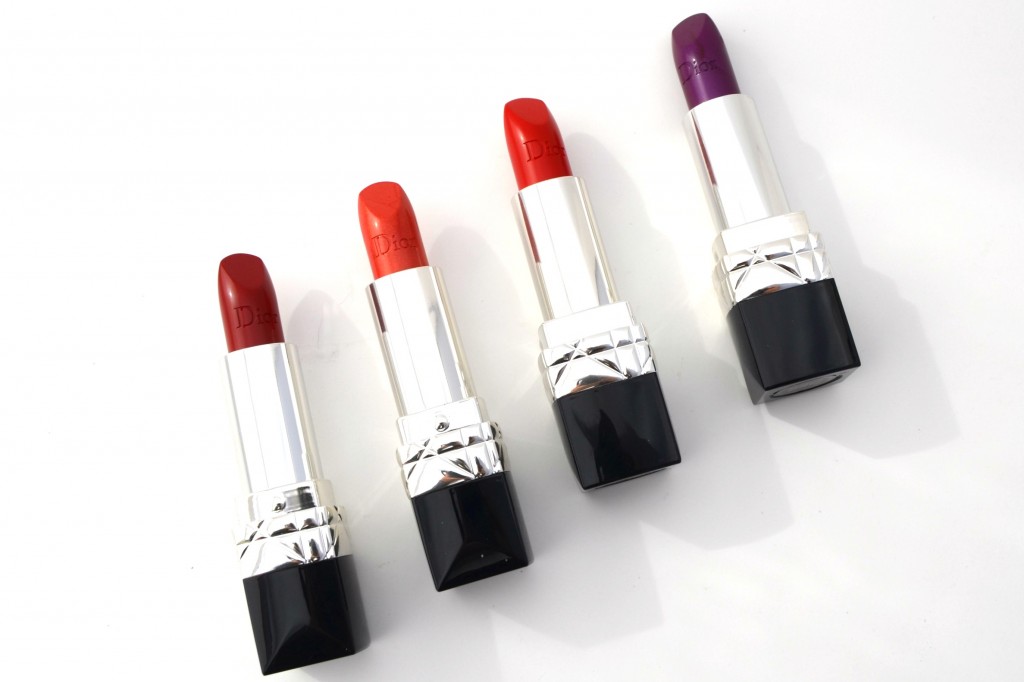 We all know an outfit isn't complete without the perfect shade of lipstick and the new Rouge Dior adds a touch of couture and attitude, enhancing any outfit with a touch of sophistication and making the outfit come alive. Think of your favourite pair of jeans and a killer pair of stilettos, now add Rouge Dior to the look; it's instantly more elegant, timeless and chic. New Dior Rouge Dior lipstick is more than just a lipstick, it's a statement, an attitude, a way of life.

Dior is celebrating its 60th anniversary with the reinvention of their classic Rouge Dior. "At 30, Avenue Montaigne, the first Rouge Dior was born. It was a concentrate of pure colour, whose shades were inspired by the Couturier's fabrics – the perfect lipstick. Women had waited for it for so long it was an overnight success. Catapulted into the realms of style, Rouge Dior became the emblem of Dior make-up. An absolute must-have, it has existed in over 1500 shades since 1953."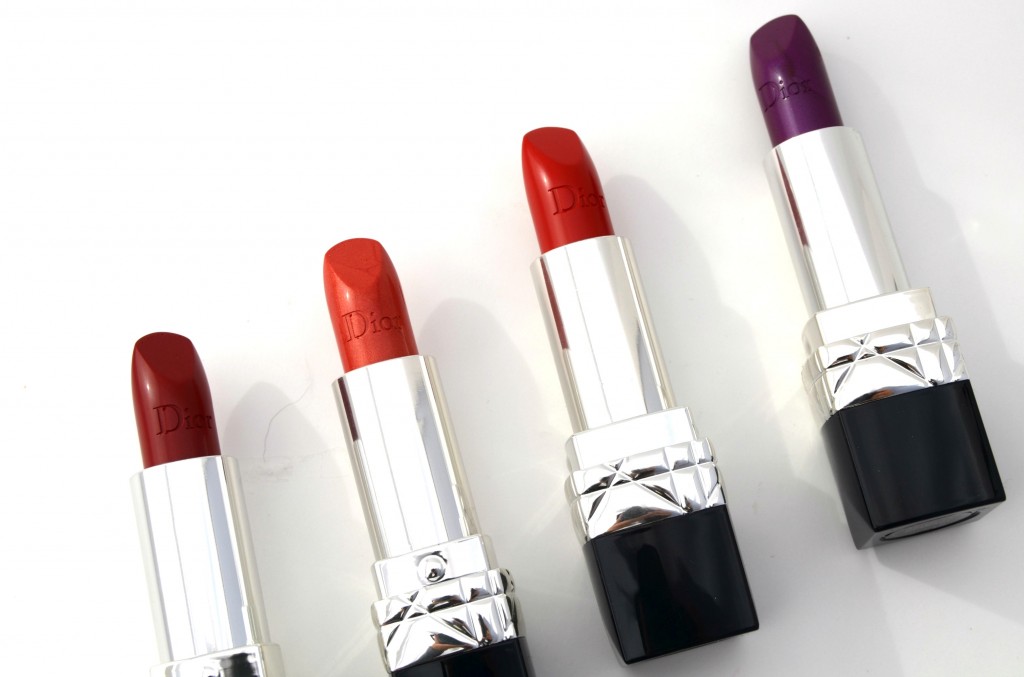 You'll be sure to find your signature colour within the 32 new, universal and flattering on every skin tone, shades available in 4 different colour families ("Pinks are tinged with happiness, reds provide an expression of elegance, beiges are as luxurious as cashmere, and corals hide in the shade of the sun"). Rouge Dior luxe formula will help smooth fine lines thanks to rock samphir extract that stimulates cell renewal, re-plump lips, thanks to its hyaluronic acid and increase depth and beauty of your colour, thanks to its light reflecting particles.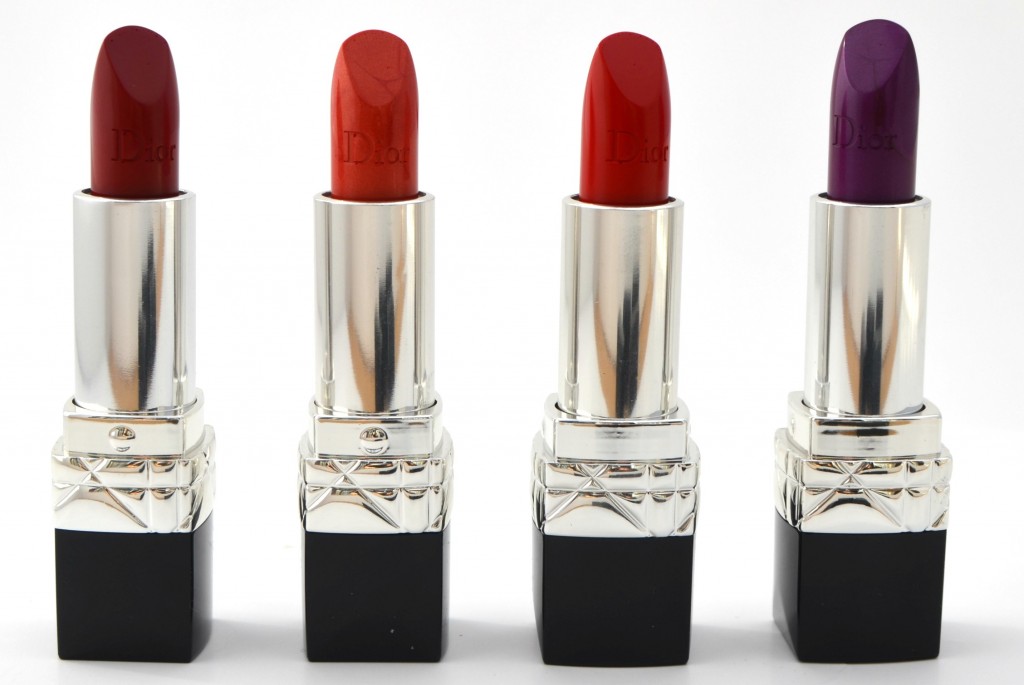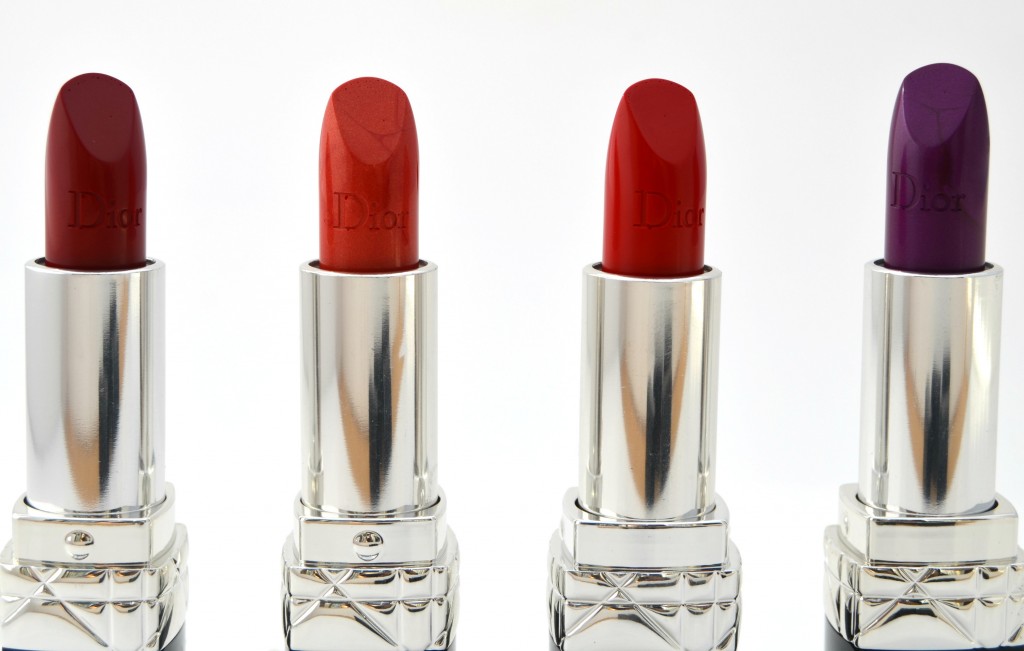 Rouge Dior comes in a sleek and elegant, ultra deep blue lacquer circled with Miss Dior style canework motif tube with a silver lid stamped with the signature CD initials on it that you'll be proud to pull out of your purse or have on display. It has an incredibly creamy and smooth texture that keeps lips moisturized and hydrated. It's extremely pigmented, super opaque, but does comes off just a little bit lighter on the lips than it looks in the tube. It's longwearing, expect to get a solid 6 hours of wear time without fading or smudging.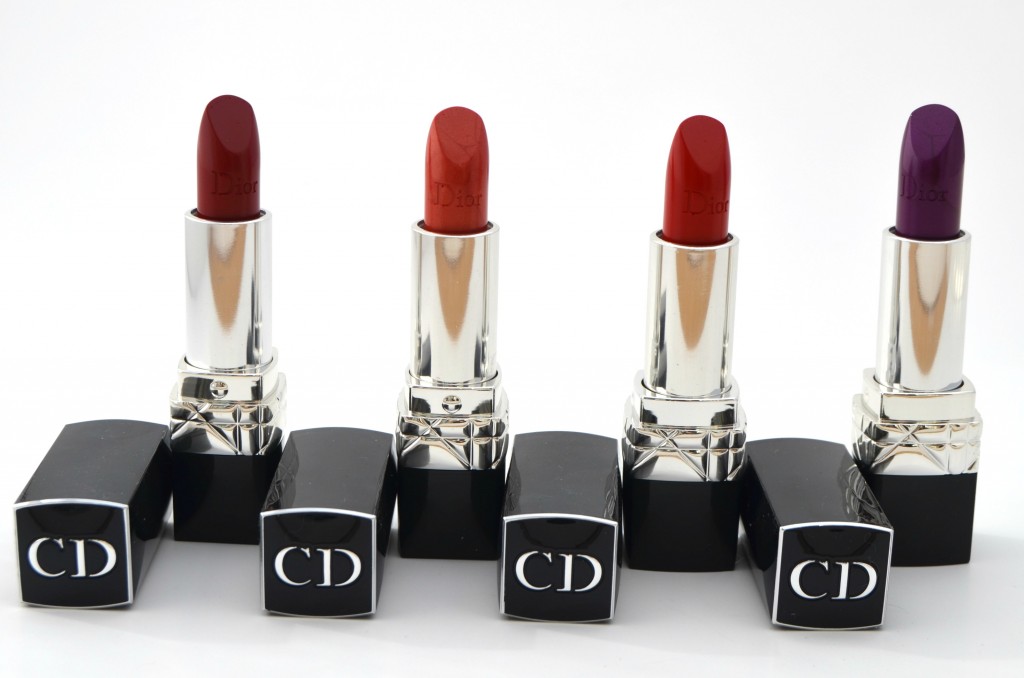 Rouge Dior would have to be some of the most moisturizing lipsticks I've tried in a long time, even though the colours are super bold and highly pigmented, I never felt the need to apply a lip balm underneath. It's super comfortable and lightweight, almost like you're not wearing anything at all and stays put for an entire 5-6 hours. It has a lovely buttery smooth formula that glides across my lips with full colour payoff in one easy swipe, but since it is so creamy, you might want to start with a lip liner, just to keep everything in place. Although it comes with a higher price tag of $36, it will be in your collection for years to come.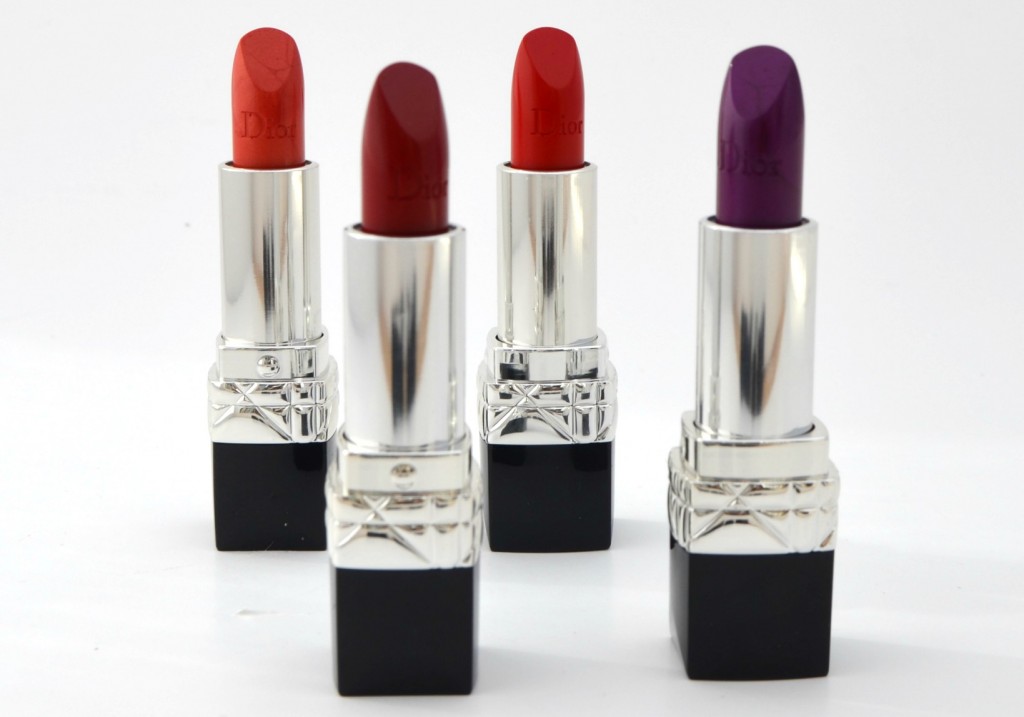 Rouge Dior 743 Rouge Zinnia is a voluptuous red with a hint of pink that will look great on any skin tone and will easily take you from day to night.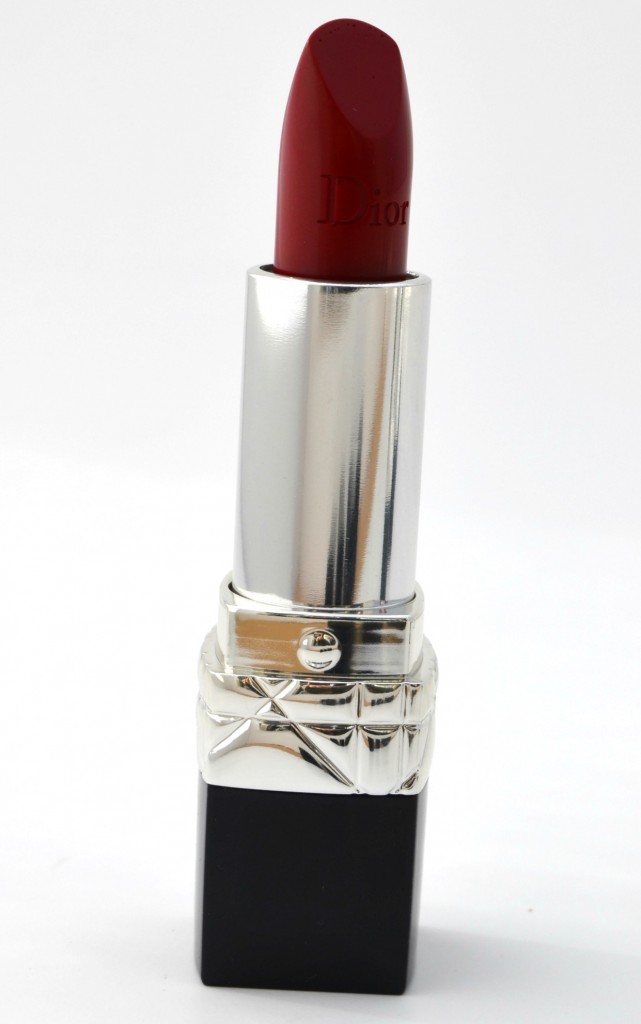 Rouge Dior 555 Rose Dolce Vita is a rosy peach shade with a golden frost finish. Although I love this colour in the tube, I found it a little too orange for my skin tone.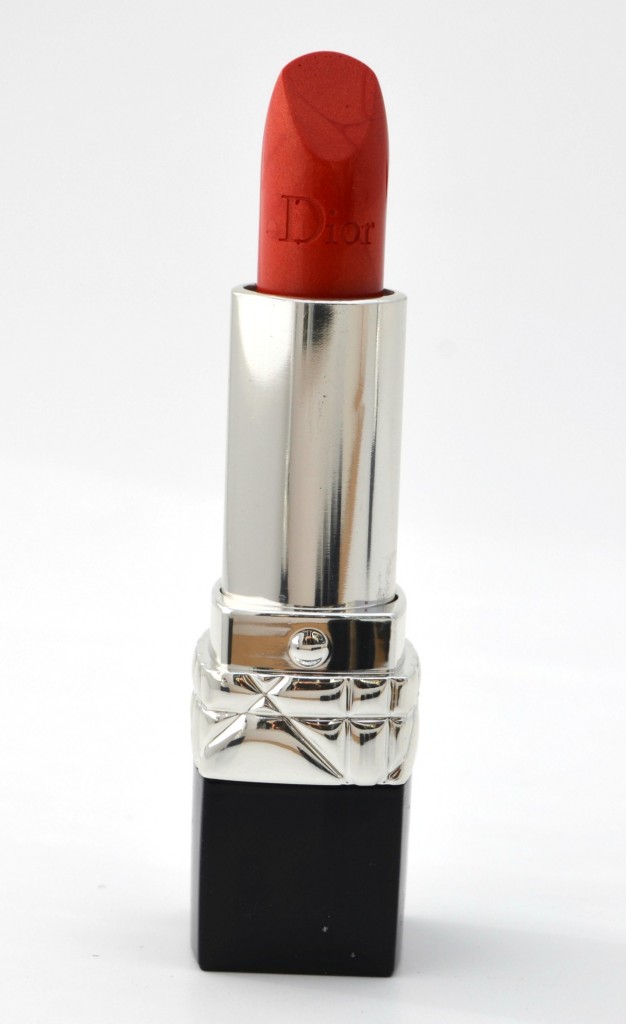 Rouge Dior 999 is a tribute to Christian Dior's first lipstick "9″, which re-launched later as "99″ then again 10 years ago as "999″ and is a beautiful, iconic red.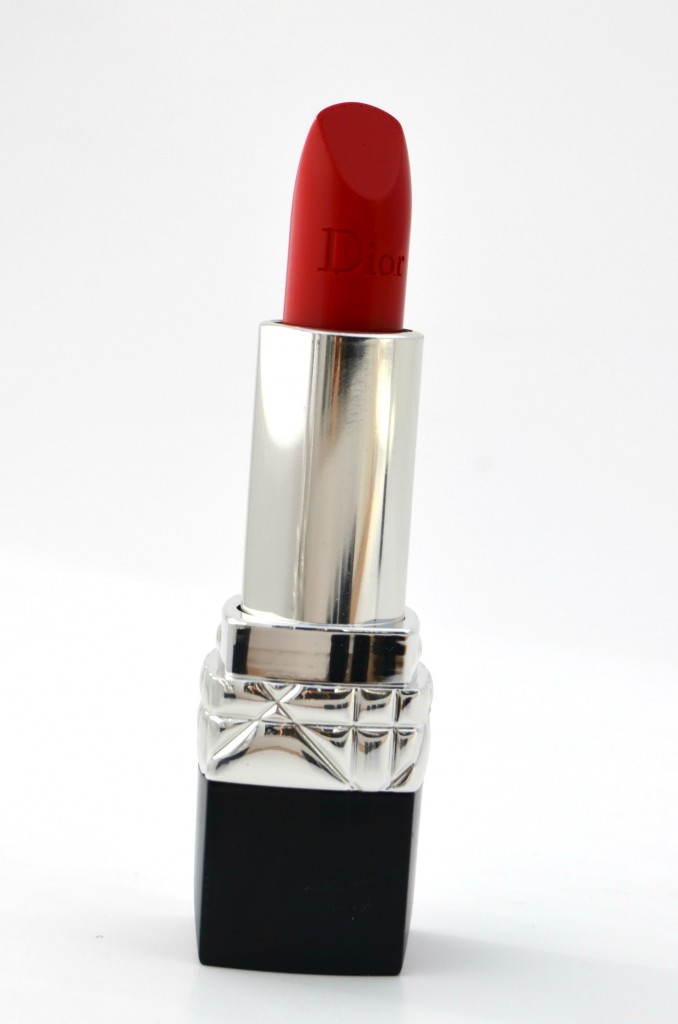 Rouge Dior 786 Mauve Mystere is a beautiful shade of purple, leaning towards the pink side of the scale and infused with just the right amount of shimmer to add depth to the lips, but isn't that noticeable on the lips.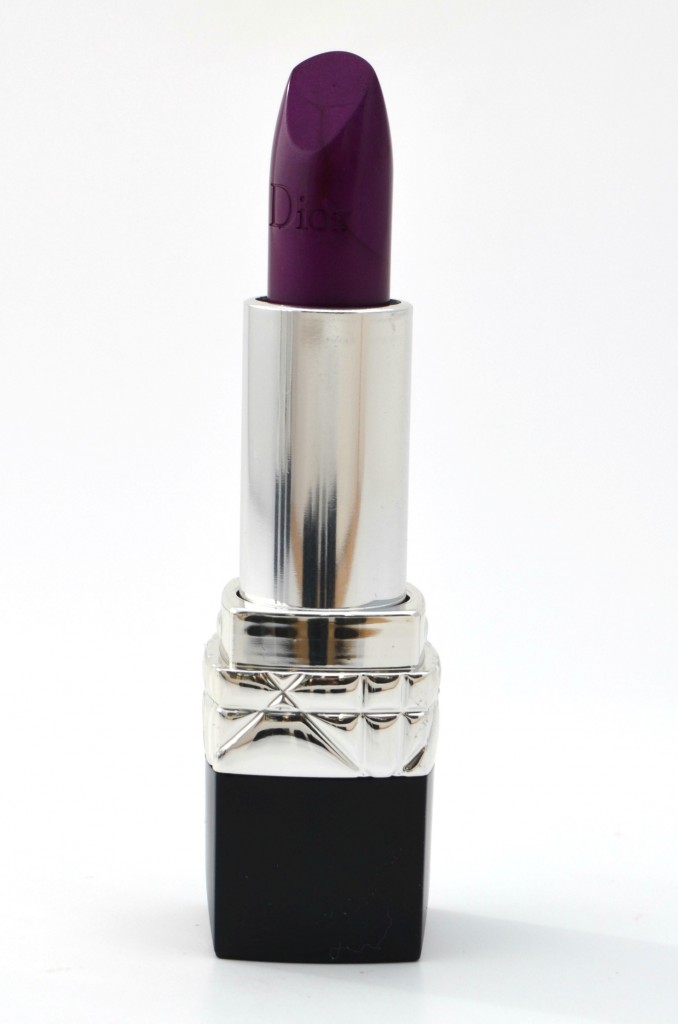 Rouge Dior in 743 Rouge Zinnia, 555 Rose Dolce Vita, 999, 786 Mauve Mystere