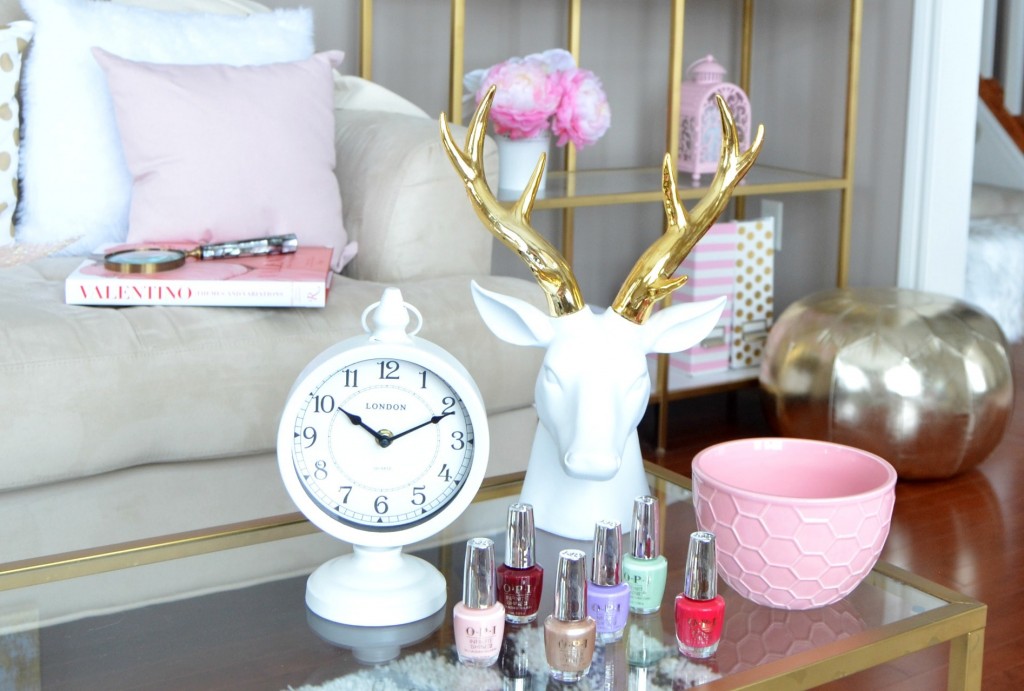 11 days of gel-like wear and shine
OPI is kicking off the year right with the announcement of their new ProStay technology. The new Infinite Shine Primer and Gloss provides up to 11 days of gel-like wear and shine. In comes in 30 new Infinite Shine shades (for a total of 60 classic hues). This updated primer now offers optimum sticking power to help prevent chipping. The gloss topper on the other hand provides a durable finish with an even higher glossy finish. When used together, these iconic prep and protector new formulas will allow for one more day of wear. Although this may not seem like a lot, if you're someone who hates painting their nails, that extra day is beneficial.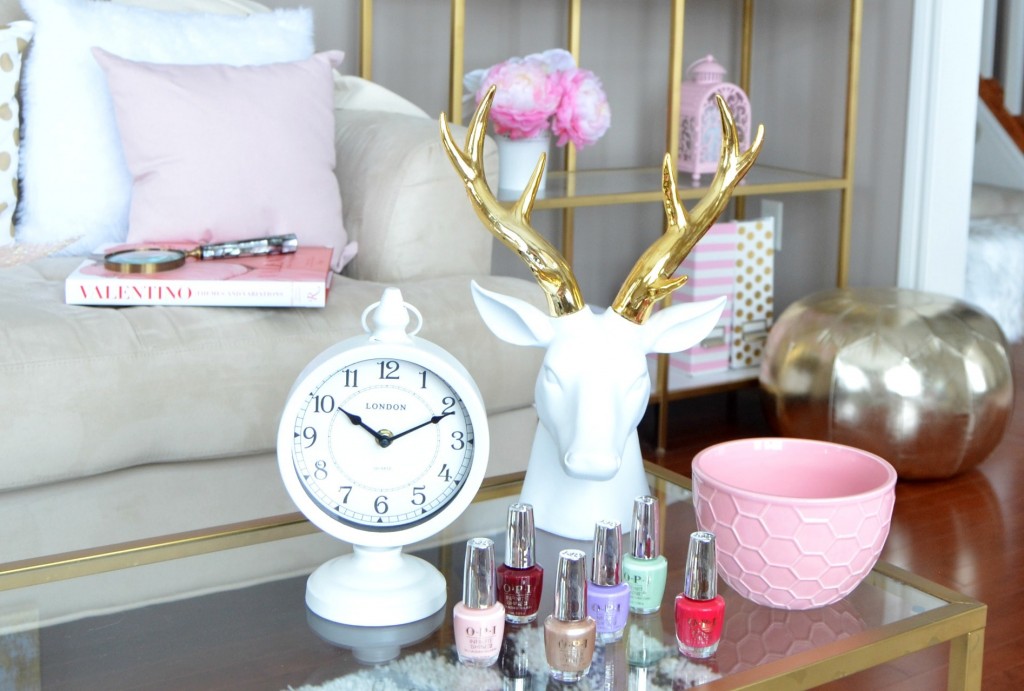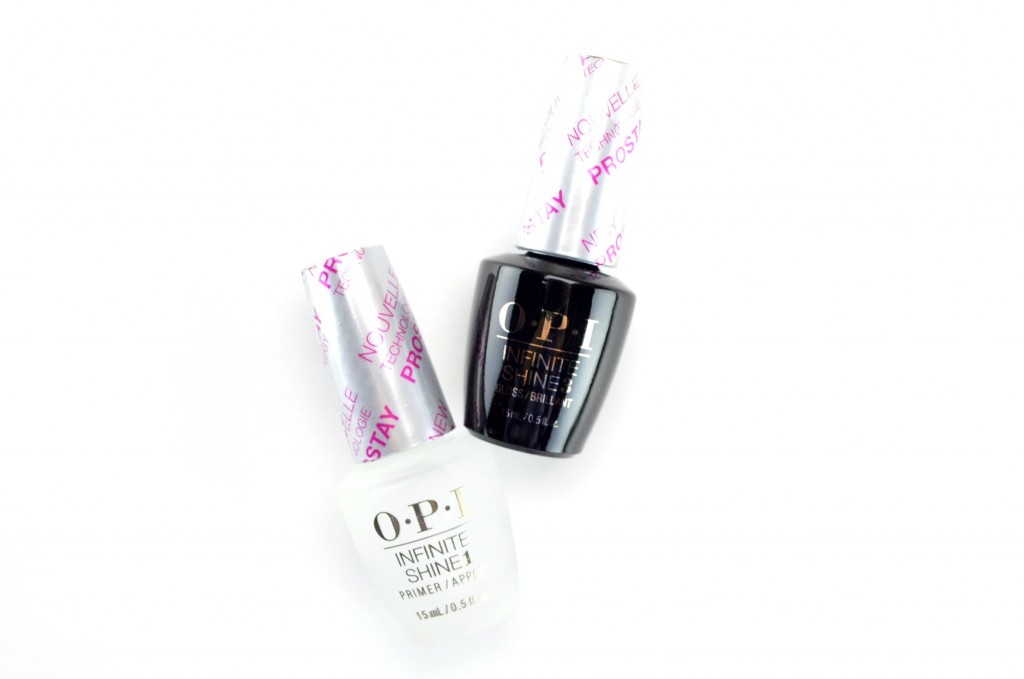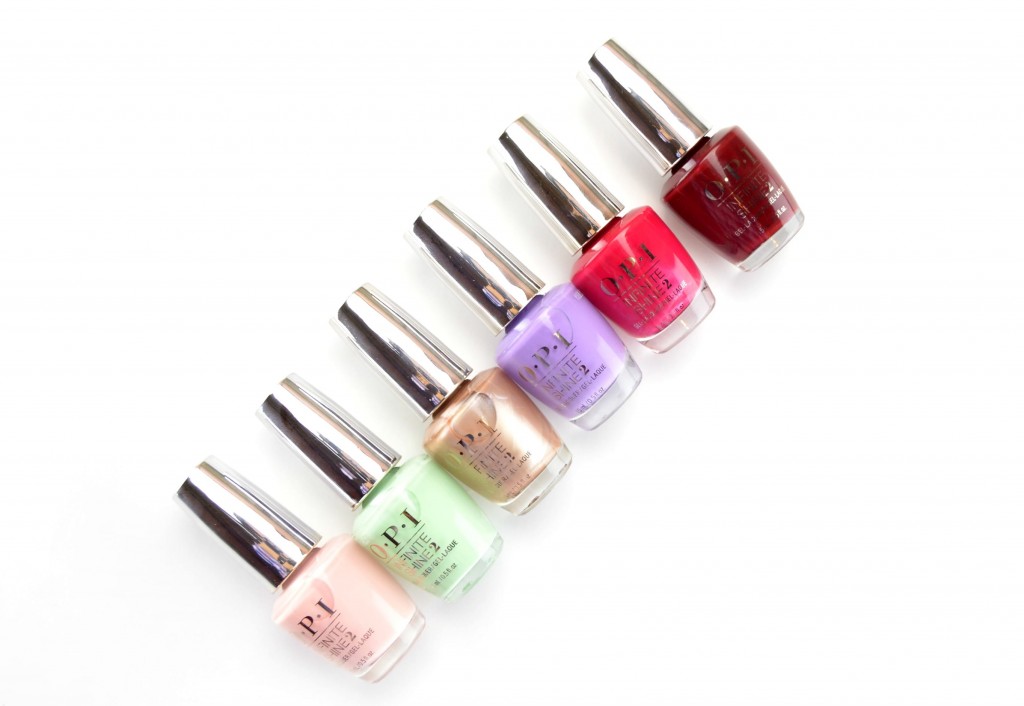 The best part about this 3-piece system, besides the 11-day wear time and long-lasting, vibrant colours, is the fact it doesn't require an LED-light. These polishes provide long-lasting shine, brilliant colour, a crème finish and long lasting staying power. All this, right from the comfort of your own home. This season, some of OPI's classic and more famous shades are being released in this infinite shine formula. There's a total of 60 shades. When paired with a primer base and glossy top coat you can instantly achieve a gel-like finish at home. The finish lasts until you're ready to remove it. Just like traditional nail lacquers, it's applied and removed in the same way. It's shiny finish and long-wearing staying power makes it incredibly different process.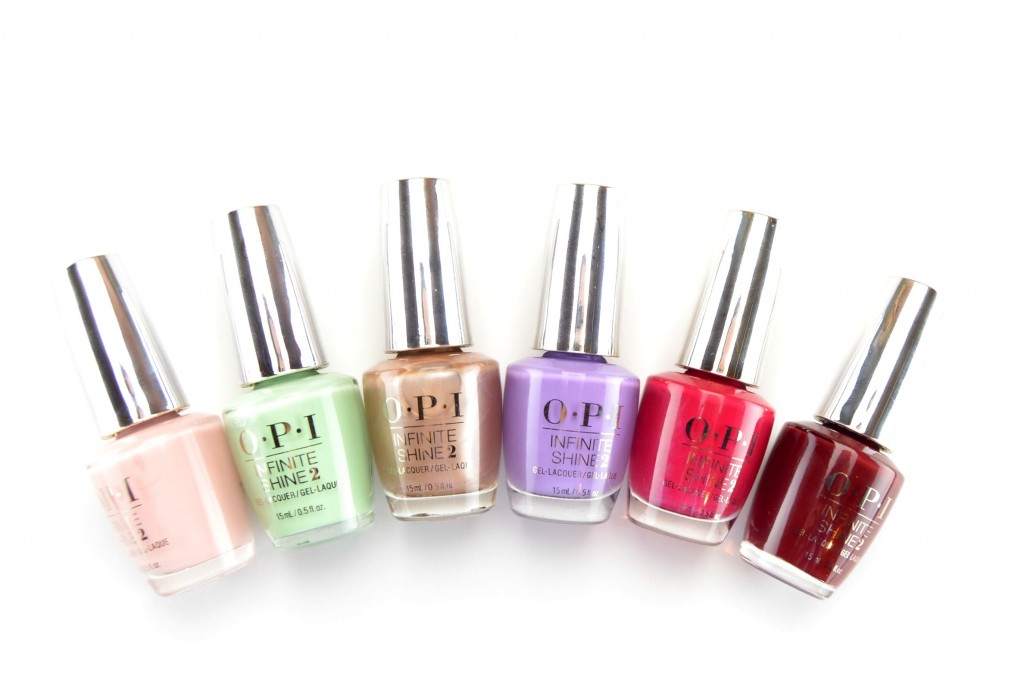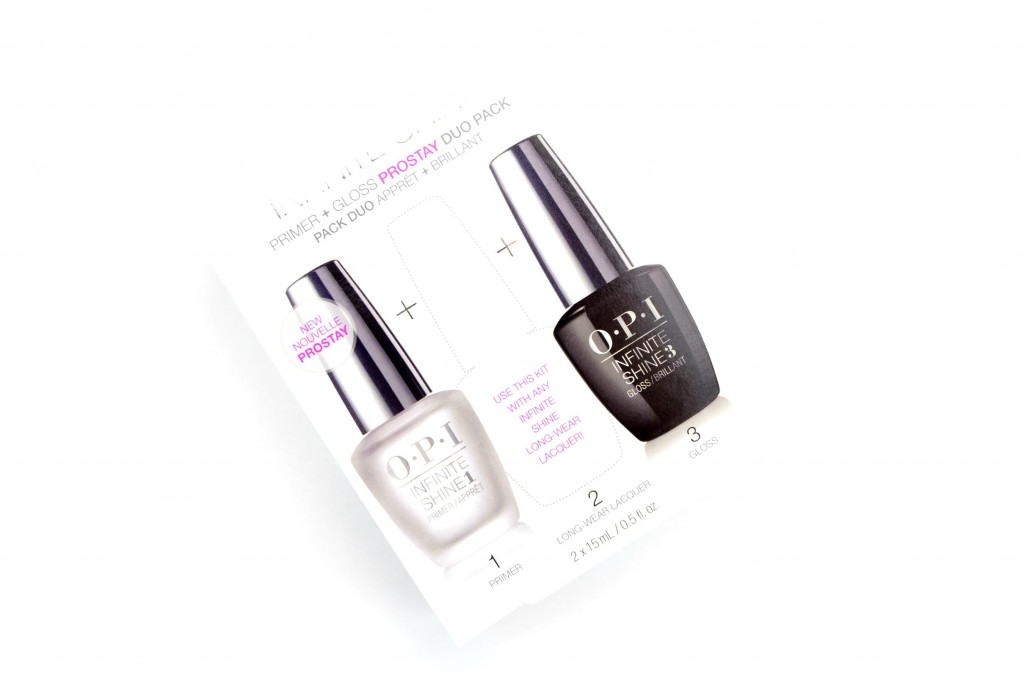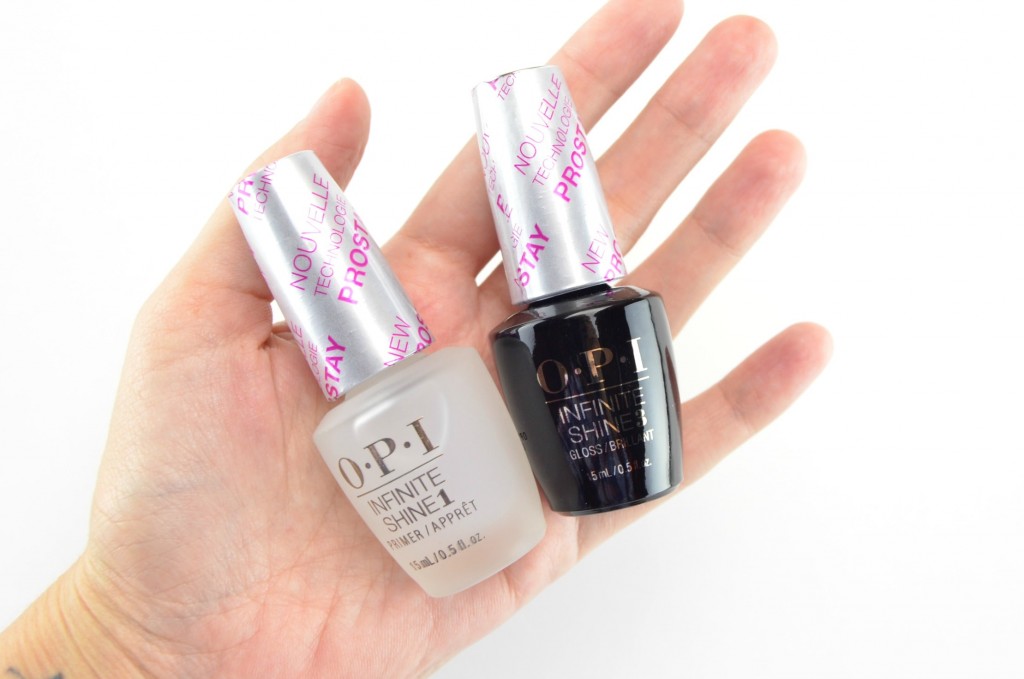 To get started on your OPI Infinite Shine Gel Effects Lacquer System, simply apply the OPI Infinite Shine Primer. This is step 1 and it helps to prevent staining the nailbed and help to increase the lacquer durability. Next, apply one of the 60 gorgeous OPI Infinite Shine Iconic Collection Lacquer (Step 2) in thin coats. Of course, it comes with OPI's exclusive ProWide brush, like all traditional OPI polishes. This helps for the ultimate application in a few easy strokes. Although each shade is richly-pigmented, you'll probably need two coats for an even, opaque coverage. Finally, top off with OPI Infinite Shine Gloss. This is the final step and it helps cure to the nailbed with natural light. It features a unique and innovated gel polymer formula to help do so. OPI Infinite Shine Lacquers are available at Professional Salons and spas across Canada and retail for $16.95 each.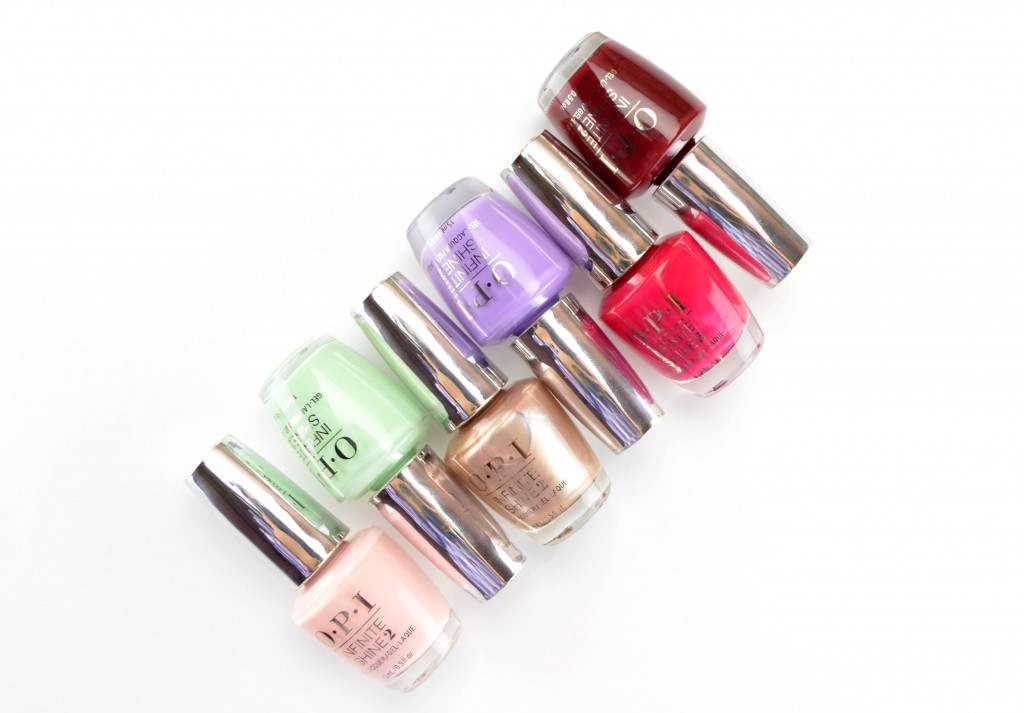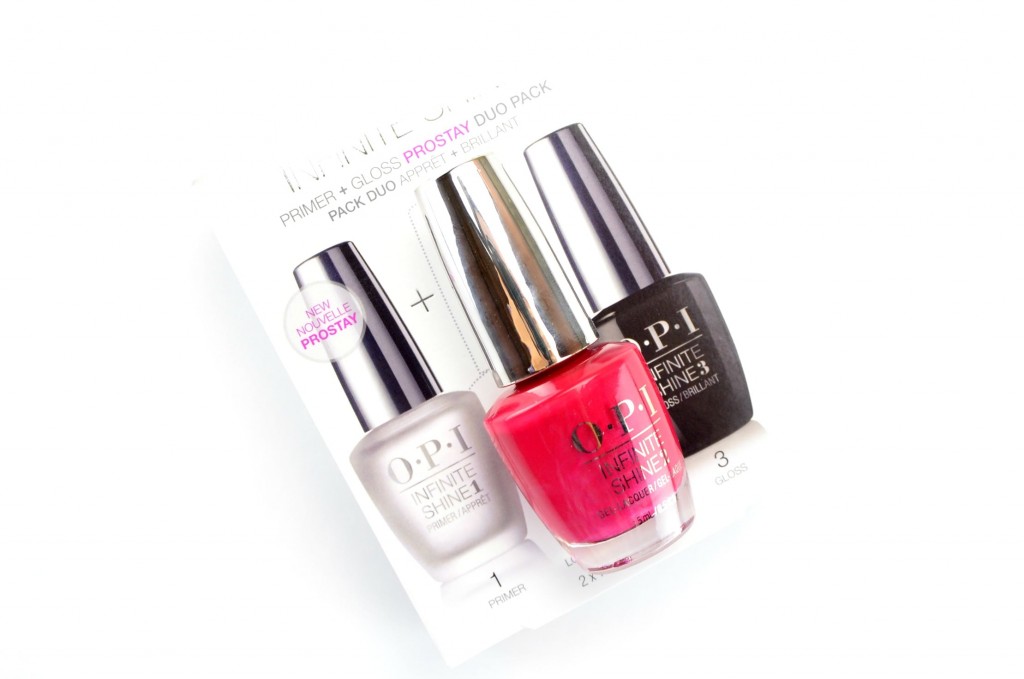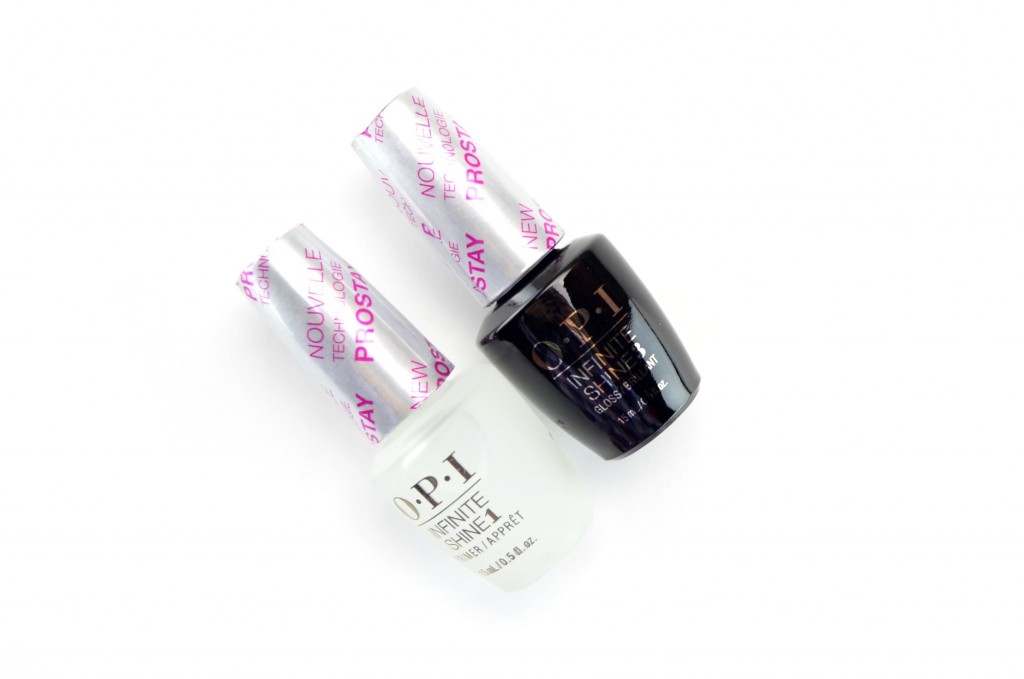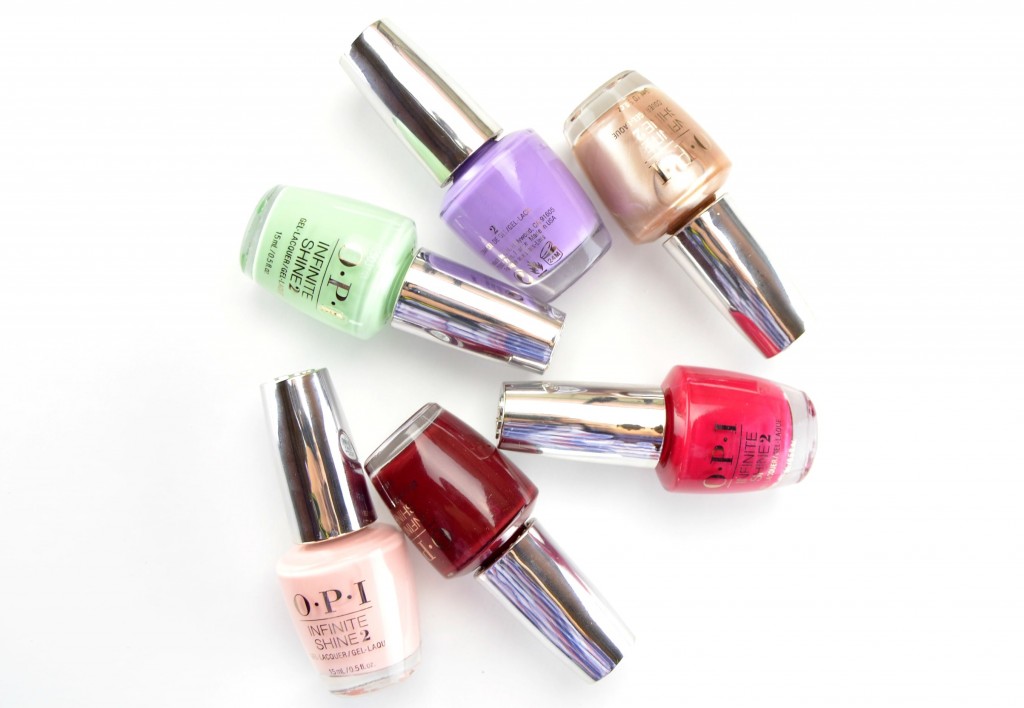 OPI Infinite Shine in Sweet Heart is the sweetest, softest pale pink you'll ever see, That's Hula-rious is the perfect pastel mint green for spring and Cosmo-Not Tonight Honey! is a pale pinky gold with a pearl shimmer throughout.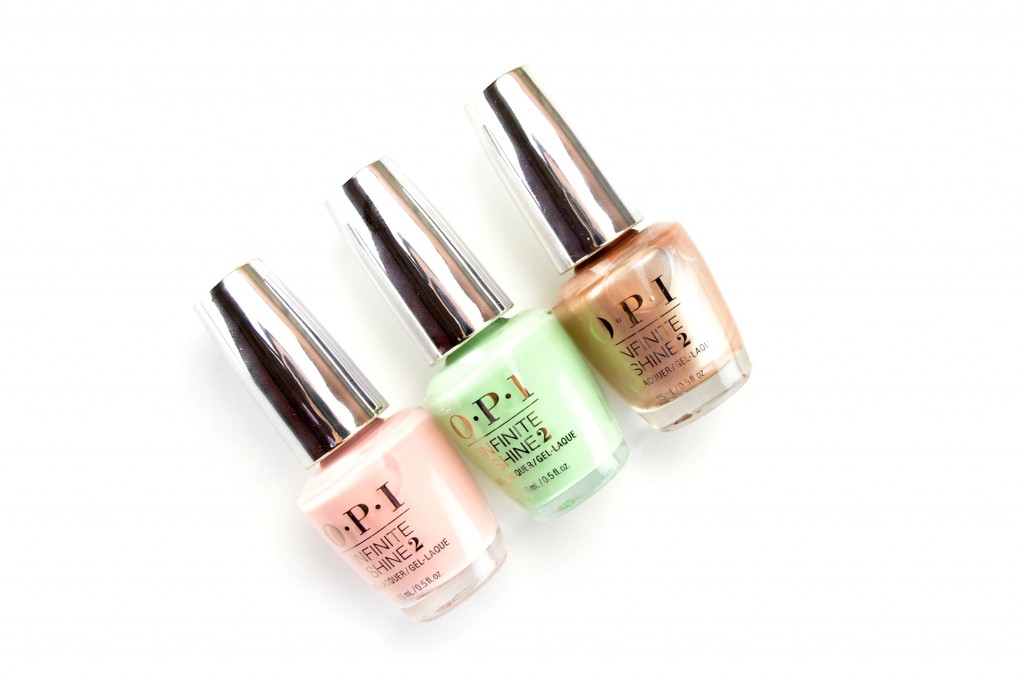 OPI Infinite Shine in Do You Lilac It? is a pale purple/ lilac with major attitude, OPI Red is an iconic and classis red, whereas Got The Blues For Red is a classic deep red.