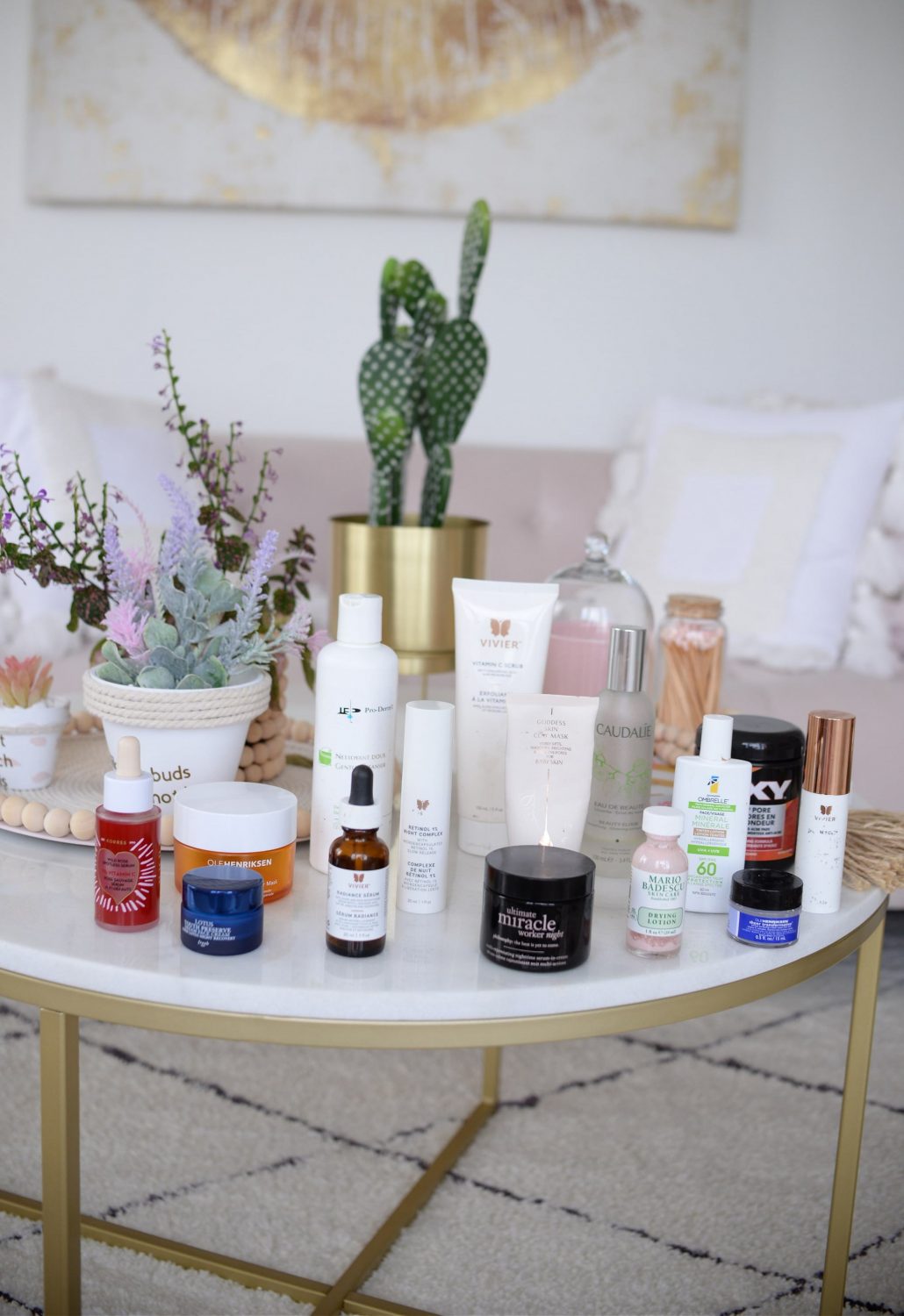 New Pandemic Skincare Routine
It's safe to say, a lot has changed since last year. Life has officially changed since Covid hit the planet back in March 2020. It's been reported that the skin care industry has been one of the most resilient categories, and in fact, has been more profitable than ever? Our lifestyles have changed, but many are turning to a new skincare routine to help show a little self-care and pampering for themselves. People are now reaching for several products, outside of their daily cleanser and moisturizer, treatments including exfoliators, scrubs, masks and even at-home chemical peels. We've expanded our routines, and our skin is thanking us. Today, I wanted to talk trash. Sharing my empties and the products I've used up during these past 12+ months.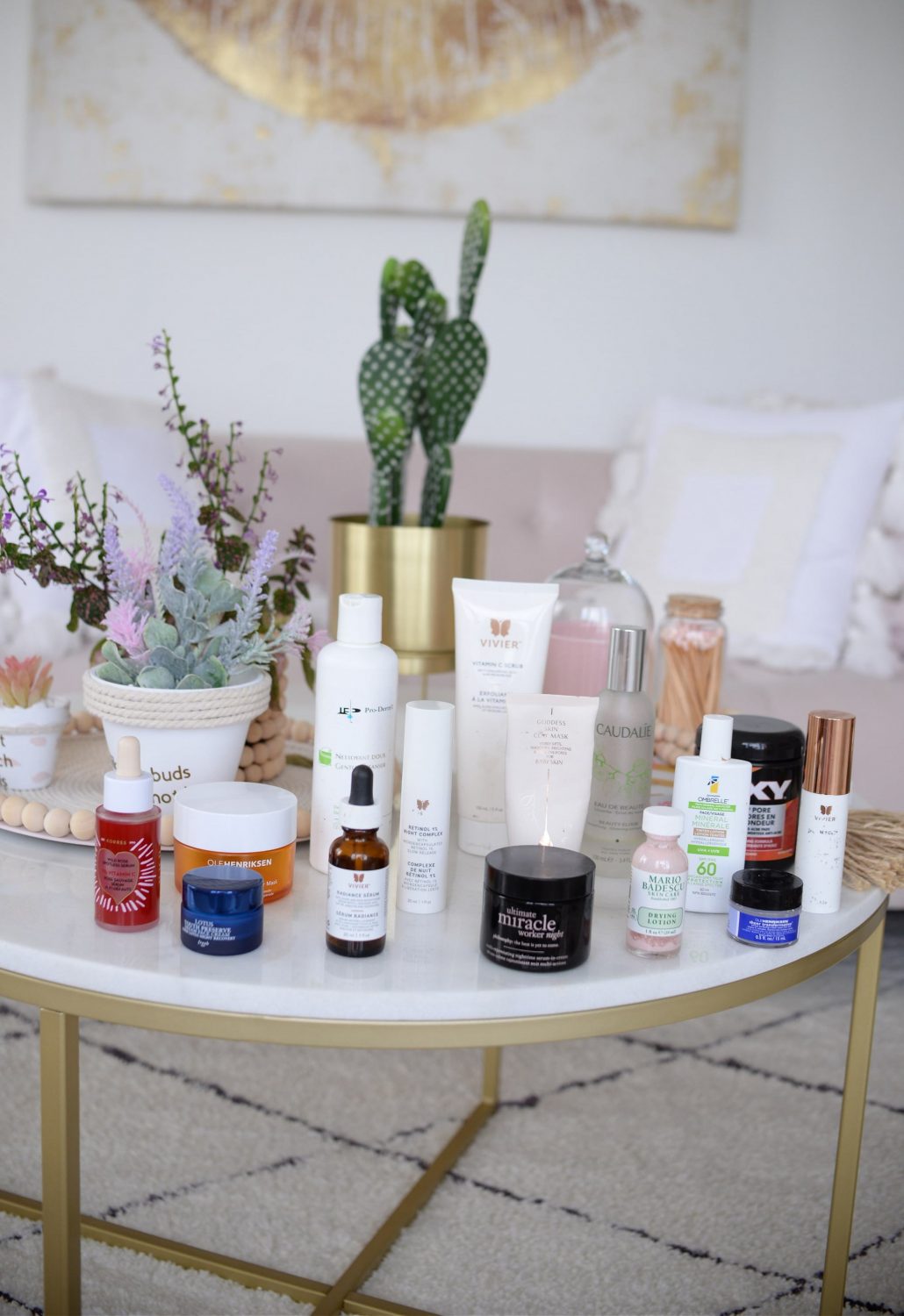 I've been battling breakouts for the past 5 years or so, but this pandemic has taken it to an entirely different level. Maskne is real and hits a little harder for those already struggling with blemishes. Although spot-treating those pesky pimples can work, I was looking for something a little stronger and something I could use all over my face. I'm a kid of the 90's, who never struggled with acne, maybe because I grew up using OXY Pads? These medicated acne pads are formulated with salicylic acid, an excellent ingredient for deeply exfoliating the skin and keeping the pores clear. It helps to reduce dead skin build-up and leave your skin looking clear. Its quick absorbing formula allows you to continue on with your skincare routine with ease. Just a few swipes across the face helps remove dirt, oil and daily grime without leaving it feeling tight or dry. It retails for $8.49.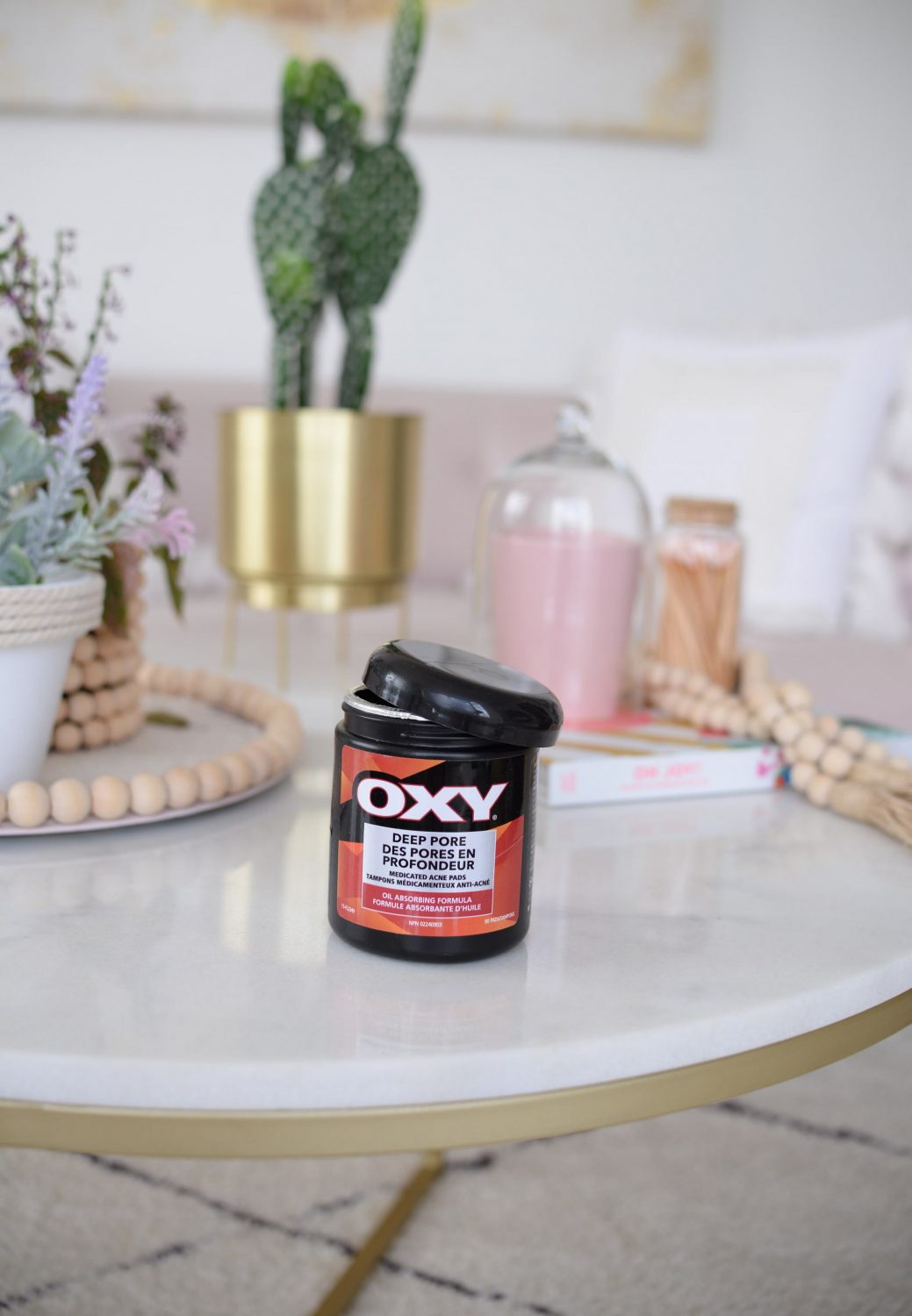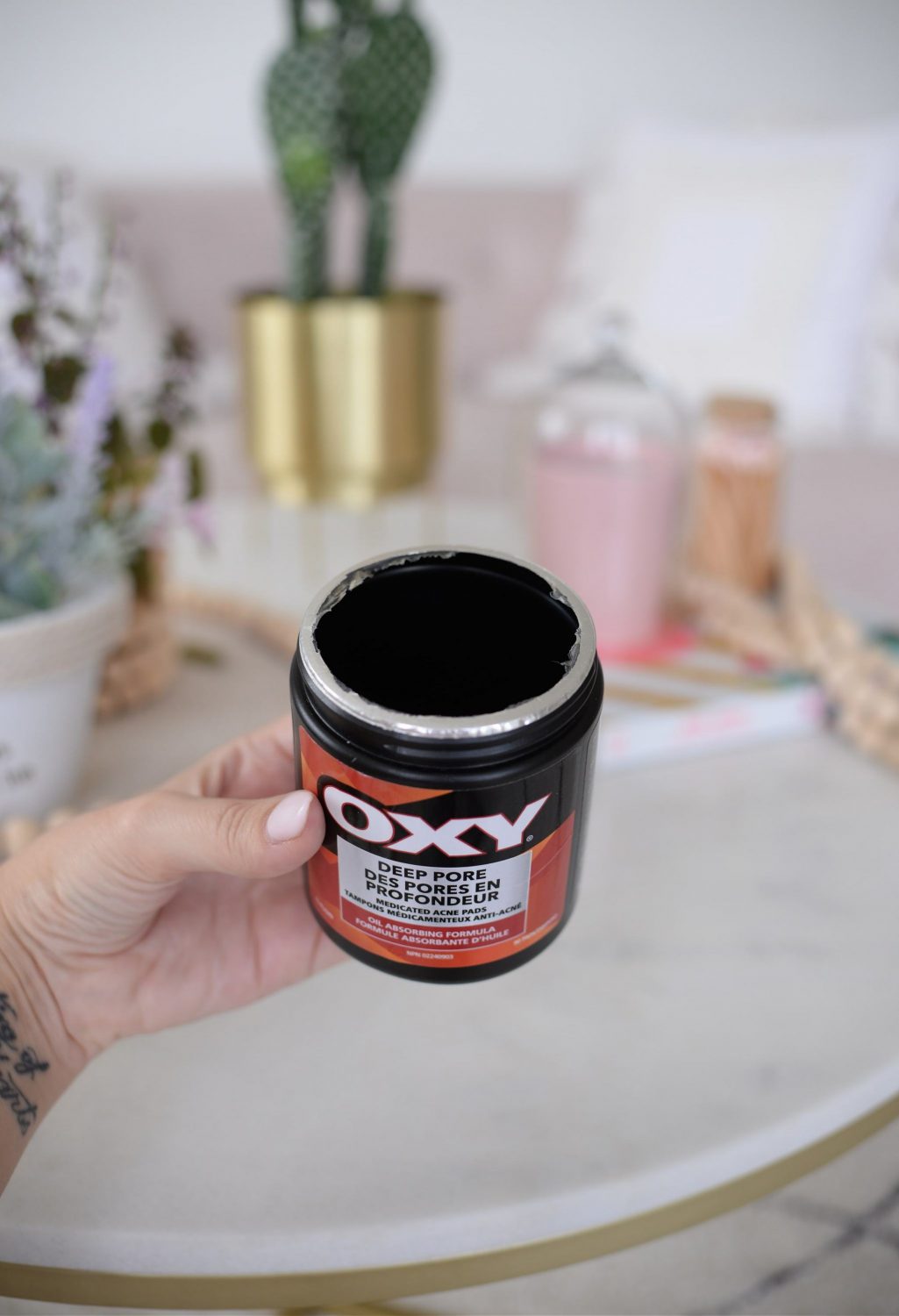 Speaking of nasty blemishes, on nights when I have a really bad breakout, I reach for my trusty Mario Badescu Drying Lotion. This is not a new product for me, I've been using it for years. In fact, this is probably my 10th+ bottle of it. When it works, it works. This is the best overnight acne treatment product I've tried to date. This quick drying lotion helps to, almost instantly, dry up surface blemishes. It actually features a unique formula that contains a pink sediment at the bottom and a clear mixture on the top. You'd think you'd have to shake it up, but nope, simply just dip your cotton swab into the pink solution and dap directly onto the skin. Let dry, leave on overnight and rinse in the morning. It contains salicylic acid, to help exfoliate and shed dead skin cells, sulfur to help purify and absorb excess oils, and calamine to offer a slight cooling and soothing effect. In as little as one night, the redness will diminish, and by the second night, the pimple has been reduced by more than 50%. If you're looking to get rid of your breakouts in as little as 48 hours, you'll love this product. It retails for $23.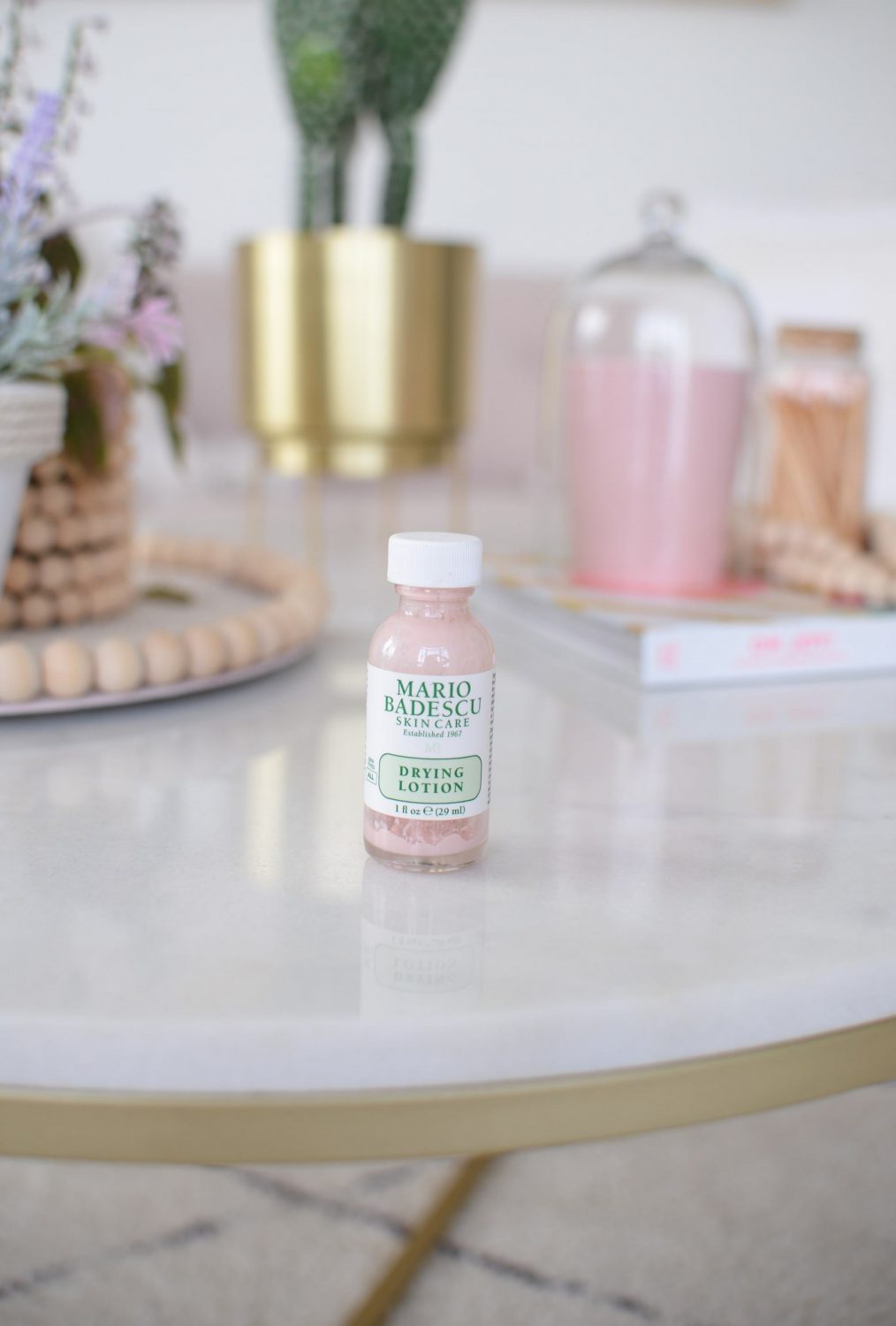 Keeping with the breakout theme, Pro-Derm Gentle Cleanser is formulated with glycolic acid that helps remove dead and damaged skin cells, softening, tightening and controlling breakouts. It stimulates new cell turnover and boosts collagen for brighter, more radiant skin with each use. This powerful exfoliating ingredient can also help soften the looks of fine lines and wrinkles. It also contains vitamin B5 to help prevent premature aging and keeping your skin fresh and youthful. Aloe vera and lavender essential oils to help soothe and calm the skin, while providing a spa-like aroma at home. This is an excellent cleanser for washing away the day, without stripping your skin of its natural oils. This ensures your skin stays silky-smooth, soft and hydrated all day and night. It retails for $36.50 at BeautySense.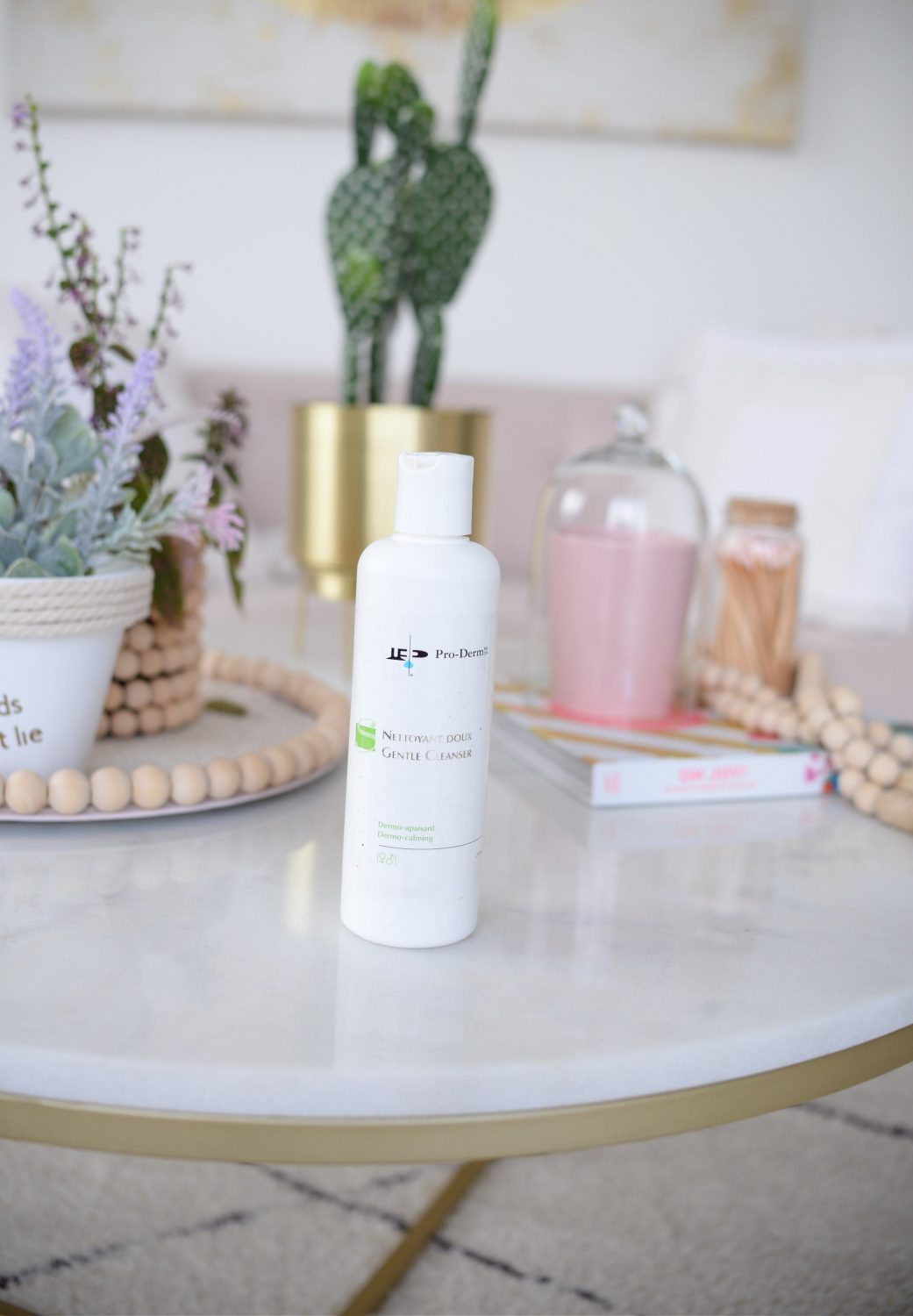 Most scrubs on the market, contain harsh walnut shells, which by now, we all know to stay away from. The Vivier Vitamin C Scrub is formulated with unique biodegradable beads that are gentle enough on the skin, that it can be used daily, but abrasive enough to effectively lift away all impurities. It's also formulated with vitamin C, this powerhouse antioxidant helps to instantly boost skin for a brighter, firmed, more even-toned appearance. It also contains witch hazel extract and cucumber extract to help tighten the skin, reduce swelling and fight off bacteria. The tiny beads found within, act as little scrubbing agents to gently exfoliate and unclog pores. Its invigorating scent not only helps to awaken the senses but scrubs away any unwanted dry skin. Your complexion is left looking and feeling smoother, with a radiant and glowing appearance. With weekly use, it will help to pull out impurities, all while hydrating and nourishing the skin. It retails for $47.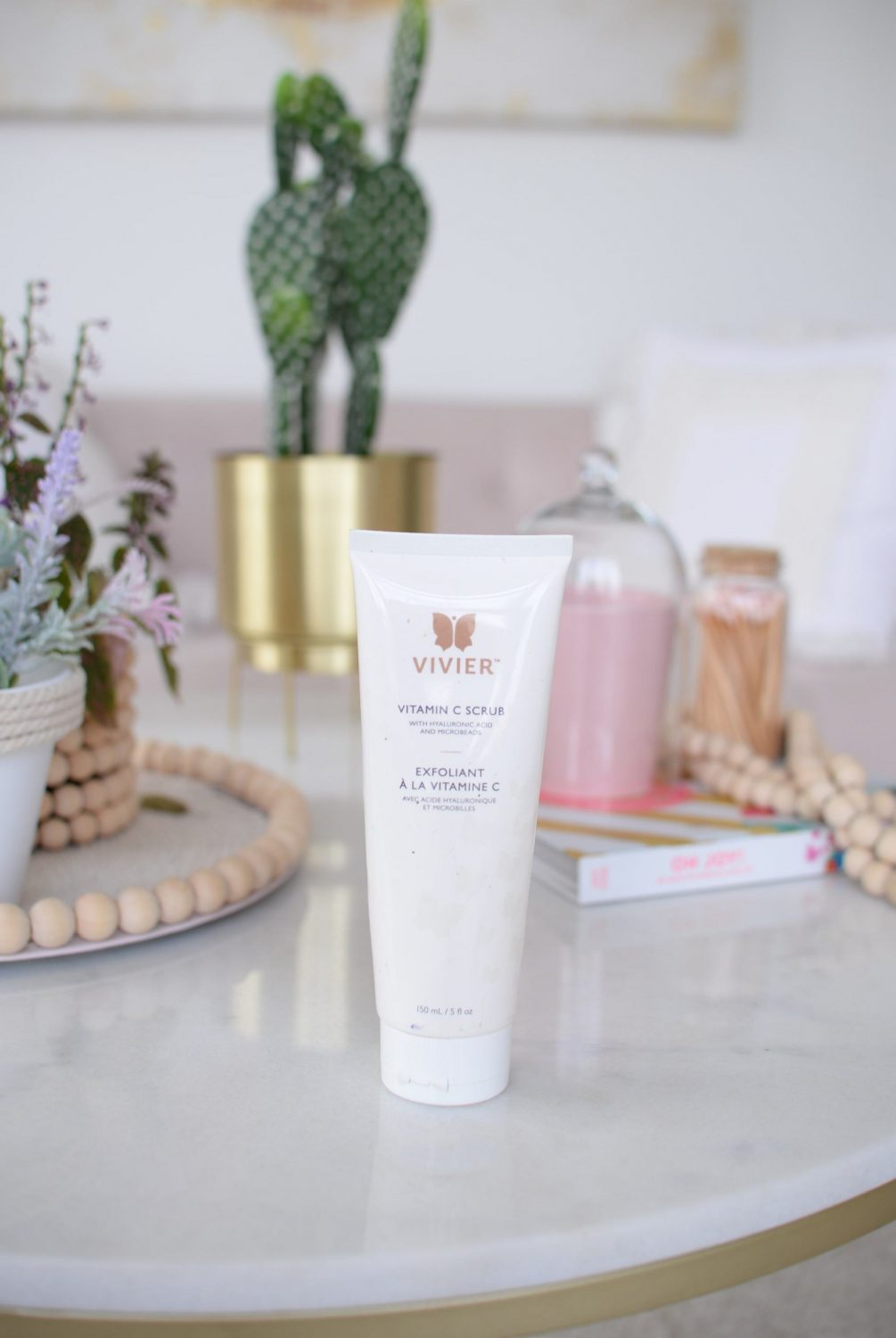 A little less "traditional" mask would be the Ole Henriksen Moment of Truth 2-in-1 Polishing Sugar Mask. It's unlike any other mask you've tried, I can almost guarantee that. When you first apply it, you're going to have to resist the temptation to taste it, as its uplifting citrus aroma is that mouth-watering. We all know the importance of exfoliating, but now more than ever, it's critical to introduce a scrub into your routine thanks to all the mask wearing. This extremely powerful transforming facial scrub is formulated with both raw sugar and pomegranate seed powder to gently polish and smooth away dead skin cells. It also contains vitamin C and E to help brighten and rejuvenate the skin for a healthier, glowier complexion after each use. It instantly sloughs off any dry patches and flakes, leaving skin baby soft and smooth. After a single use, skin is more radiant and with a youthful appearance. It retails for $42.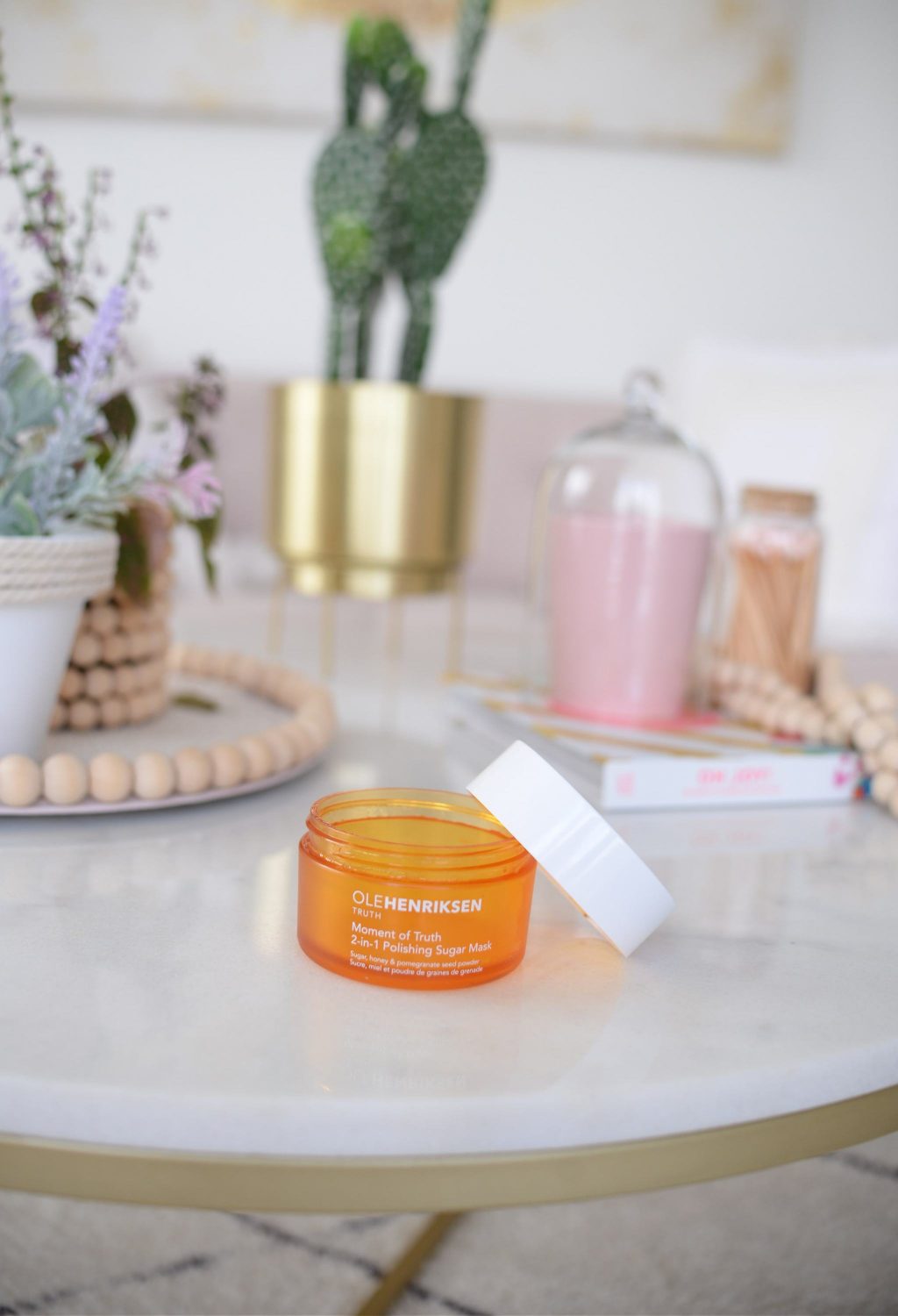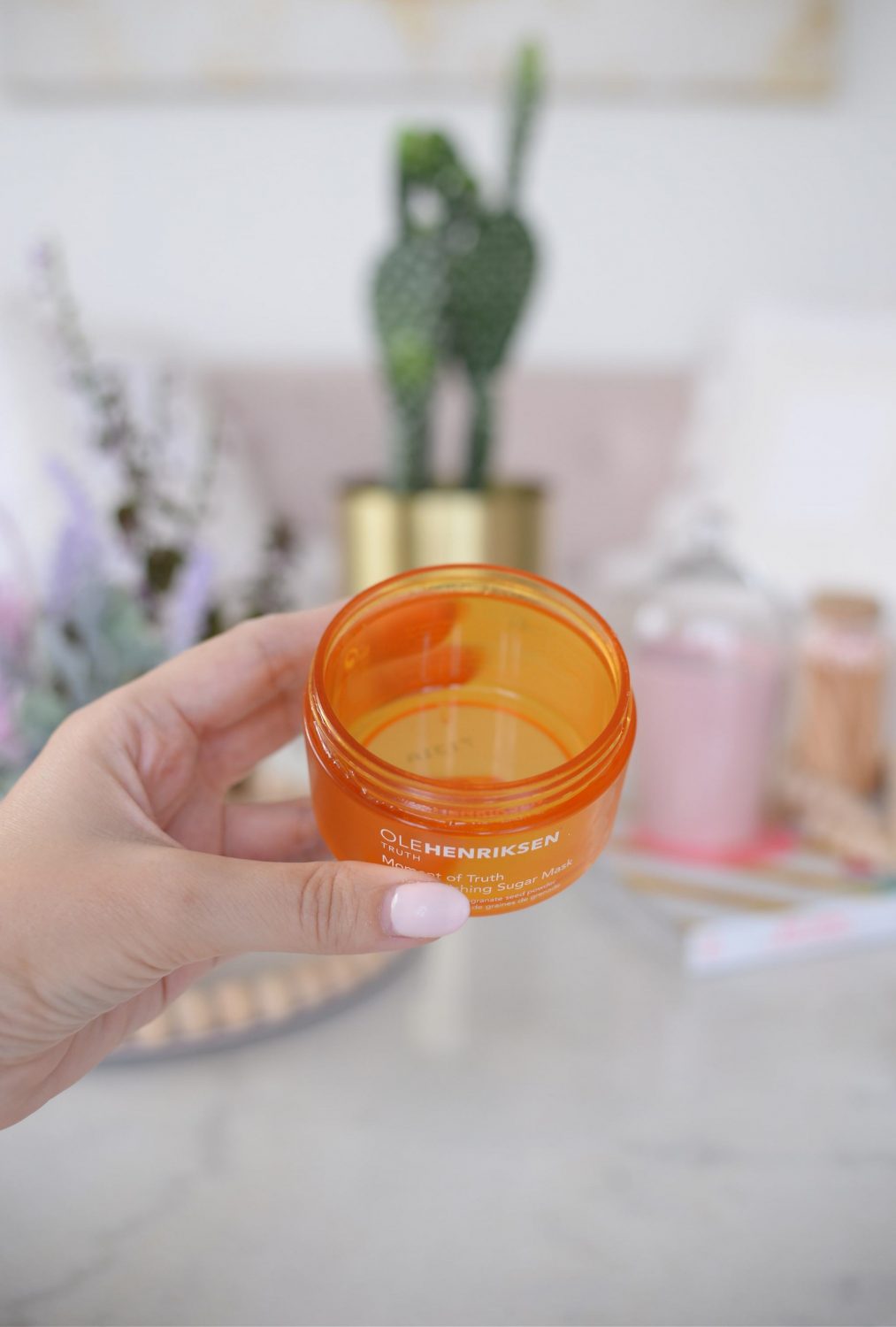 While we are talking about Ole Henriksen, let's take a moment to chat about the Sheer Transformation Perfecting Moisturizer. The girl in Sephora talked me into it, even though I've been using medical grade moisturizers for the past few years. I ended up picking up the smaller size and now I'm wishing I purchased the full-size, it's that good. This incredibly lightweight moisturizer is formulated with multifruit AHAs, licorice, and sugar cane extracts to help provide deep hydration. Even though it's unbelievably light, it still does an amazing job at moisturizing the skin, even in the dead of winter. Its perfect lightweight formula works incredibly well under foundation and can see this working on all types of skin types. With continuous use, it's said to help with premature aging by reducing dark spots and fine lines. I have yet to see this, but probably because I only had the 15ml bottle, which retails for $16.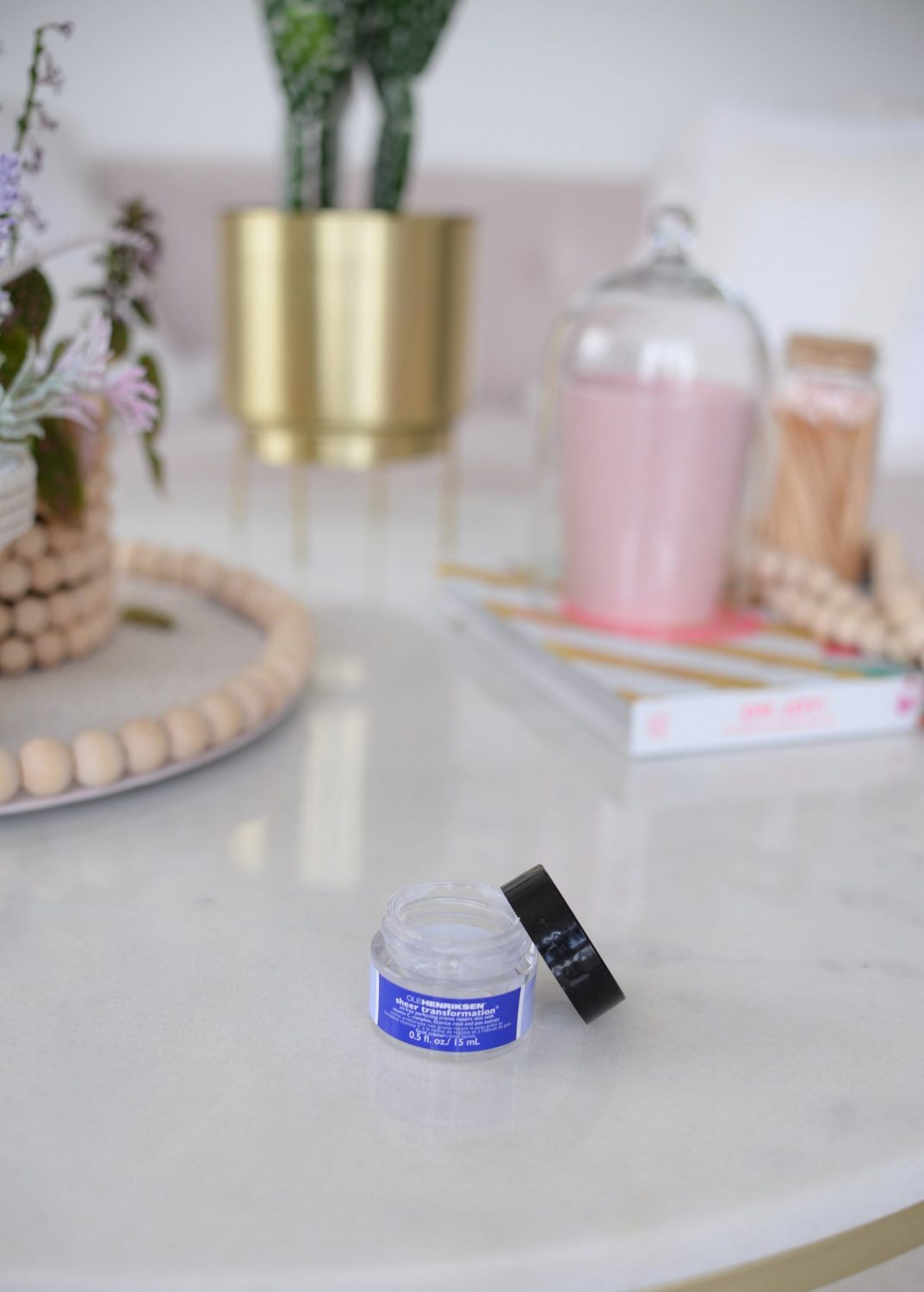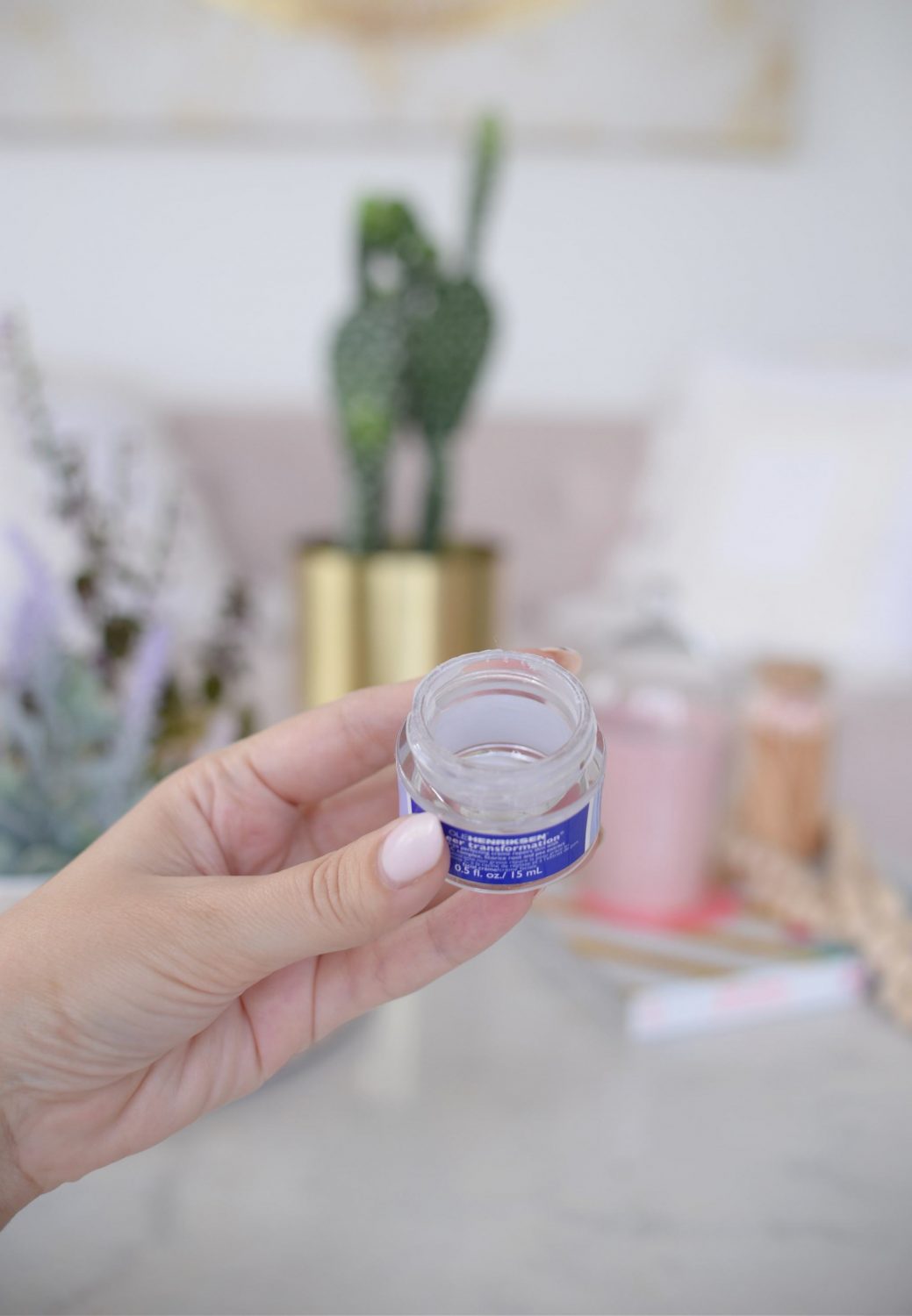 It's no secret I have dry skin. While I was in Sephora, one of the girls talked me into the philosophy Ultimate Miracle Worker Night, as she said it was the perfect overnight treatment for those with dry skin. This age-resetting, anti-wrinkle overnight moisturizer features rare marine algae extract that helps to target age-accelerating proteins. It has a slightly thicker, richer, almost whipped texture that deeply penetrates into the skin for all night hydration. It also contains powerful peptides and vitamin C to help support natural collagen for plumper skin. It hydrates and locks in moisture while you sleep so when you wake up, your skin is left looking and feeling softer and healthier. It retails for $82.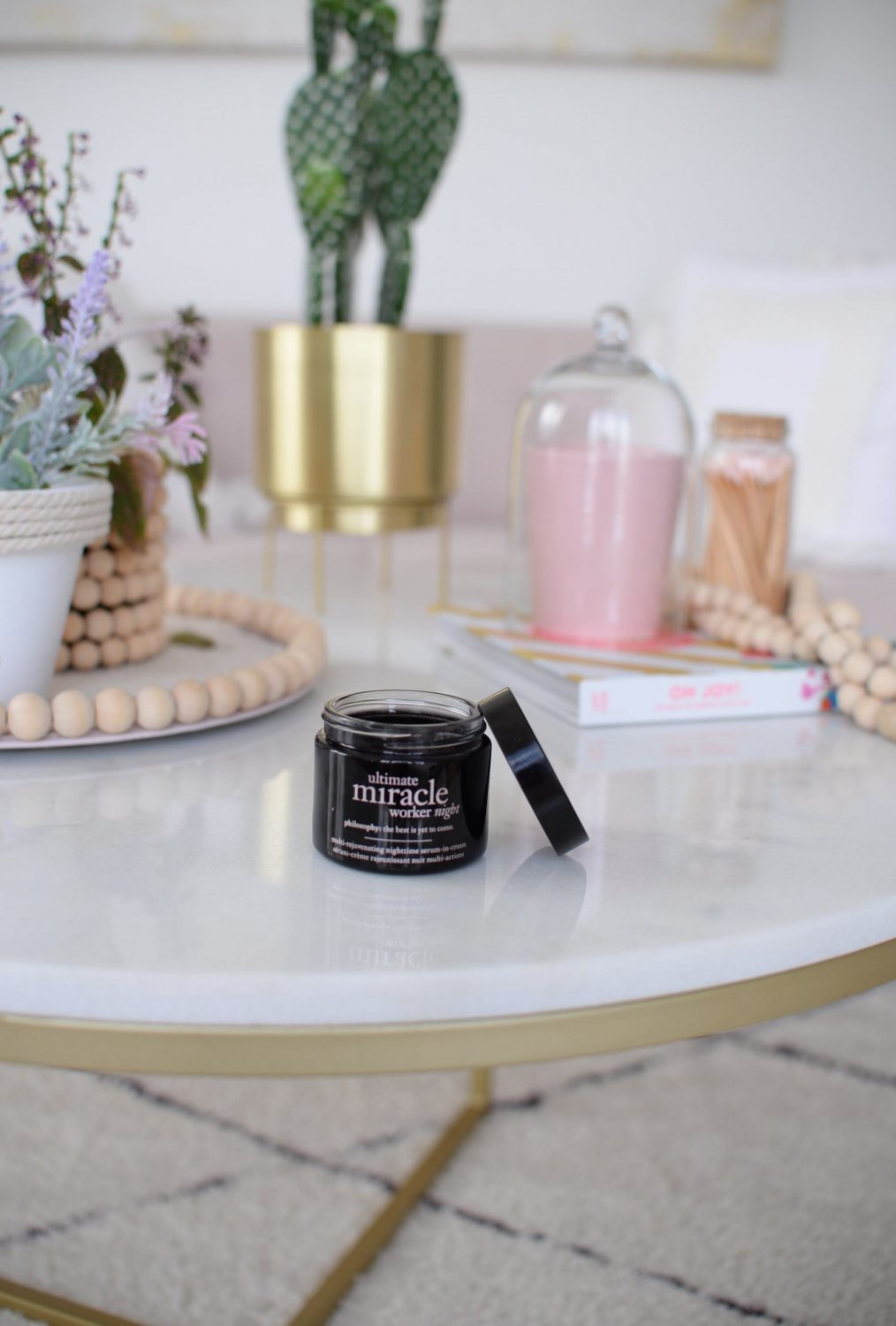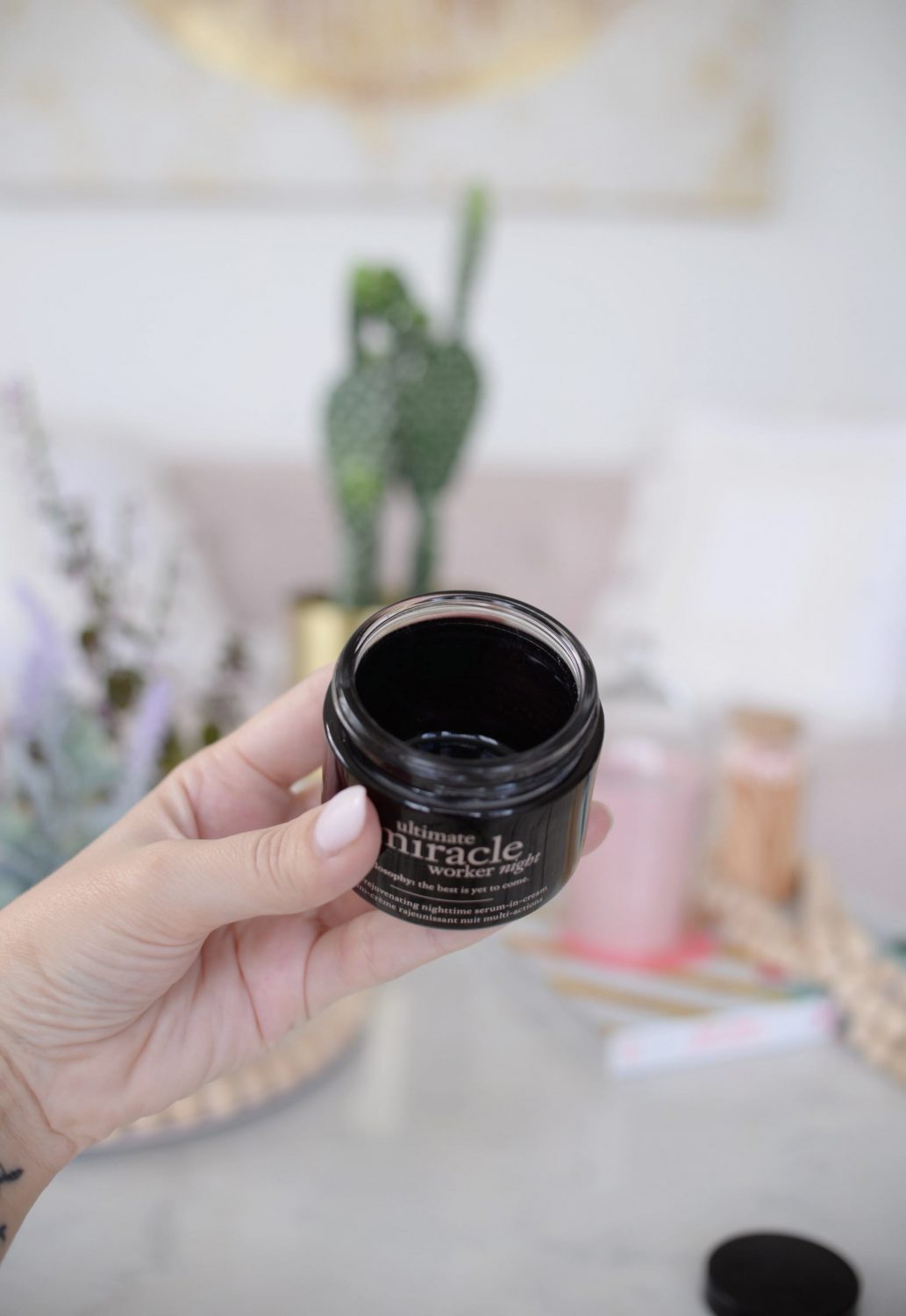 Can you tell I was feeling adventurous when I was in Sephora, as I also tried the Fresh Lotus Youth Preserve Dream Face Cream during this pandemic. If you're looking for a nighttime moisturizer that can improve dryness, dullness, and uneven texture while you sleep, this is it.  It's formulated with both super lotus and peach leaf extract designed to help hydrate, support radiance, and promote a youthful appearance by morning. Its refreshing, rick and creamy, slightly thicker texture quickly thins out and almost melts into the skin, once in contact with the face. Within a week of using it, my dry and itchy skin was almost healed, and I was left with healthy, plumped skin Each morning I woke up refreshed, revived and ready to take on the day. It retails for $26 for 15ml.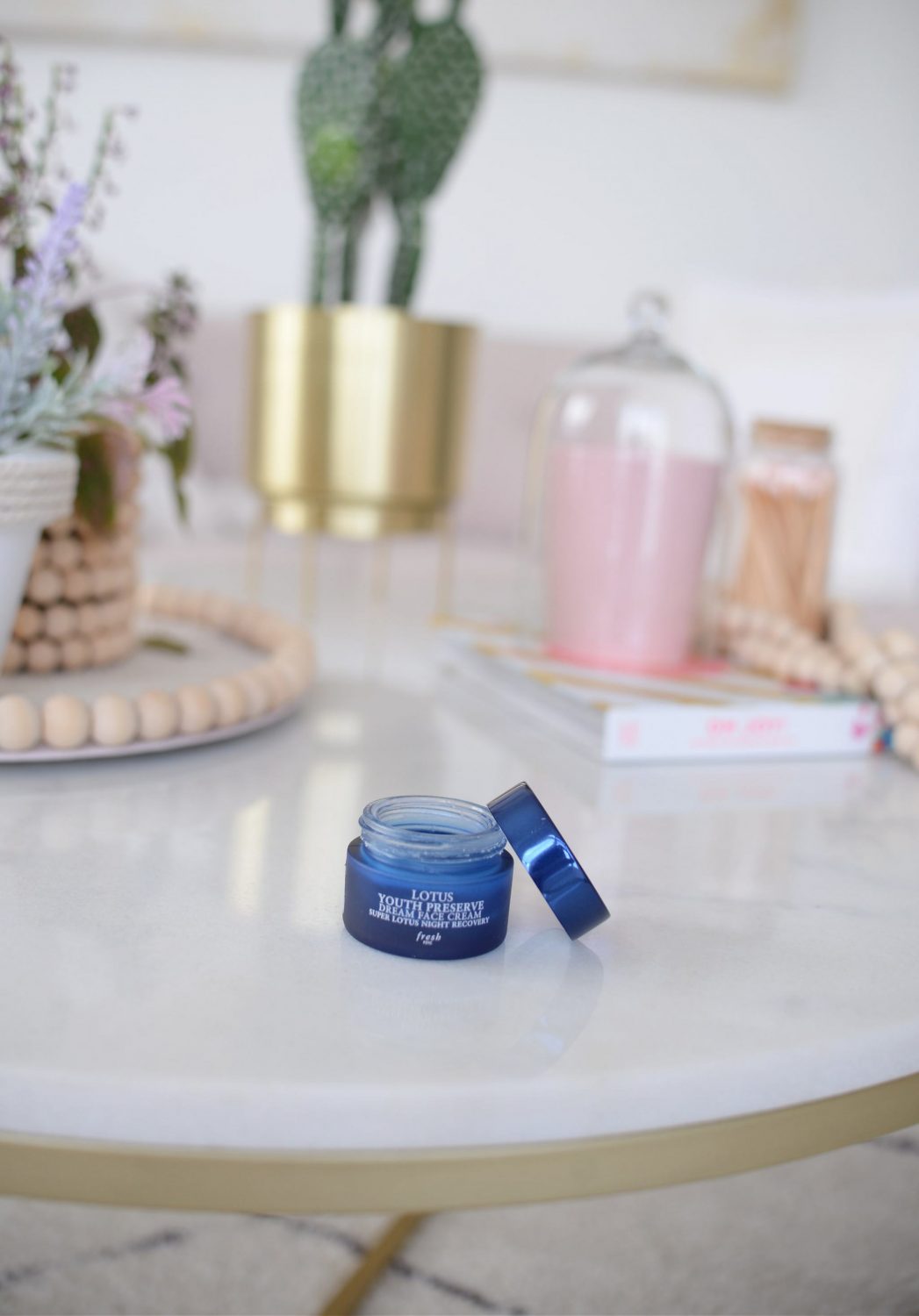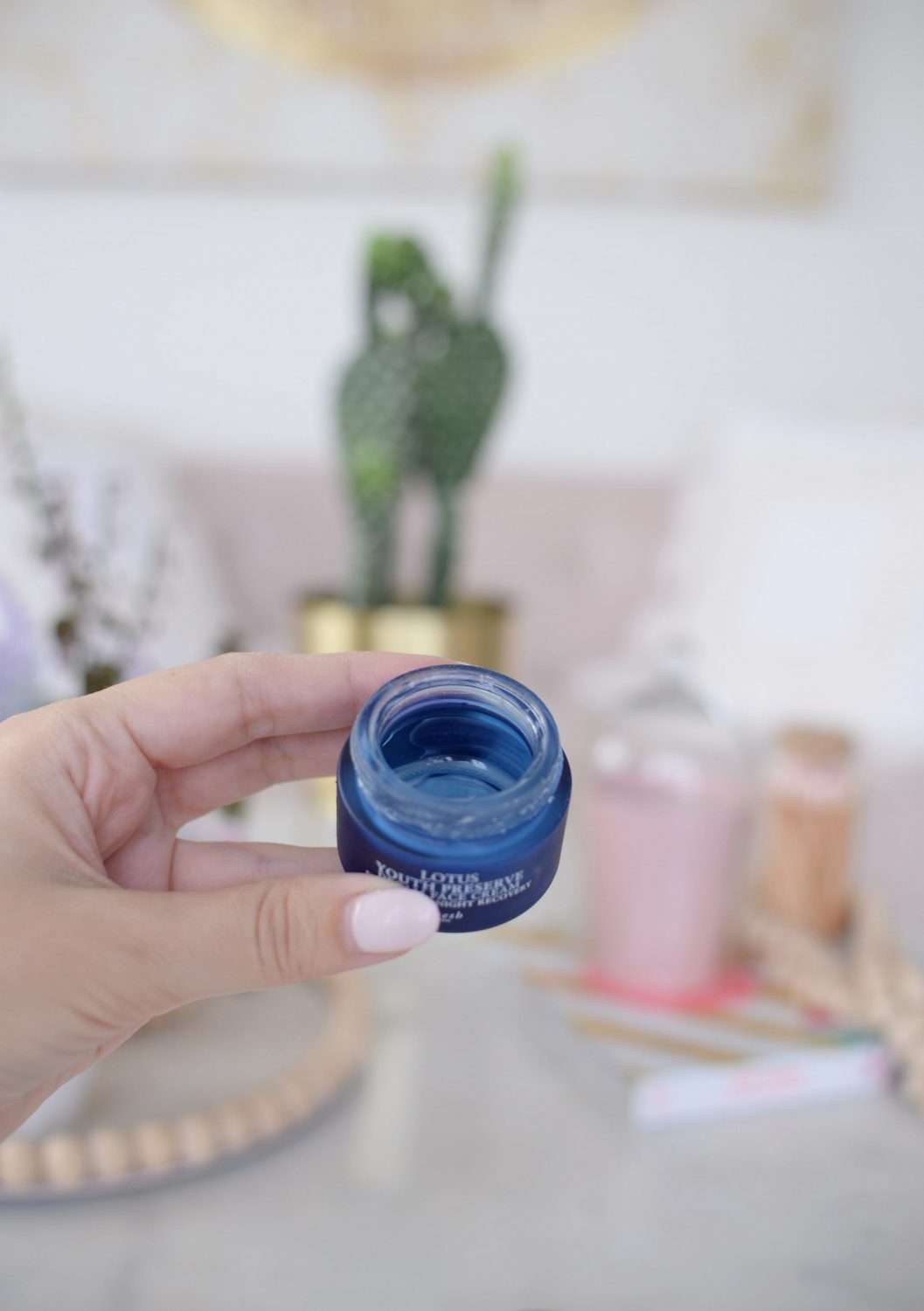 We all know our body starts to slow down the collagen production as we age, which is why vitamin C is just an important skincare ingredient as we get older. When applied to the skin, it can help encourage new collagen to grow and protect against future damage. Although I'm aware of the brand Korres, I've never really experimented with it, until now. I picked up their Wild Rose Spotless Serum with 15% Vitamin Super C when I was on the hunt for a serum to help with my hyperpigmentation. This highly potent serum helps reduce the appearance of dark spots, dullness and discoloration for a healthy, luminous and radiant glow. As an added bonus, it also helps to heal blemishes, while giving your skin an out-of-this-world glow. I highly recommend this product, if you're looking to help brighten a dull, uneven complexion. It absorbs quickly without leaving the skin sticky or tacky, just remember to follow up with a SPF for daytime. It retails for $99.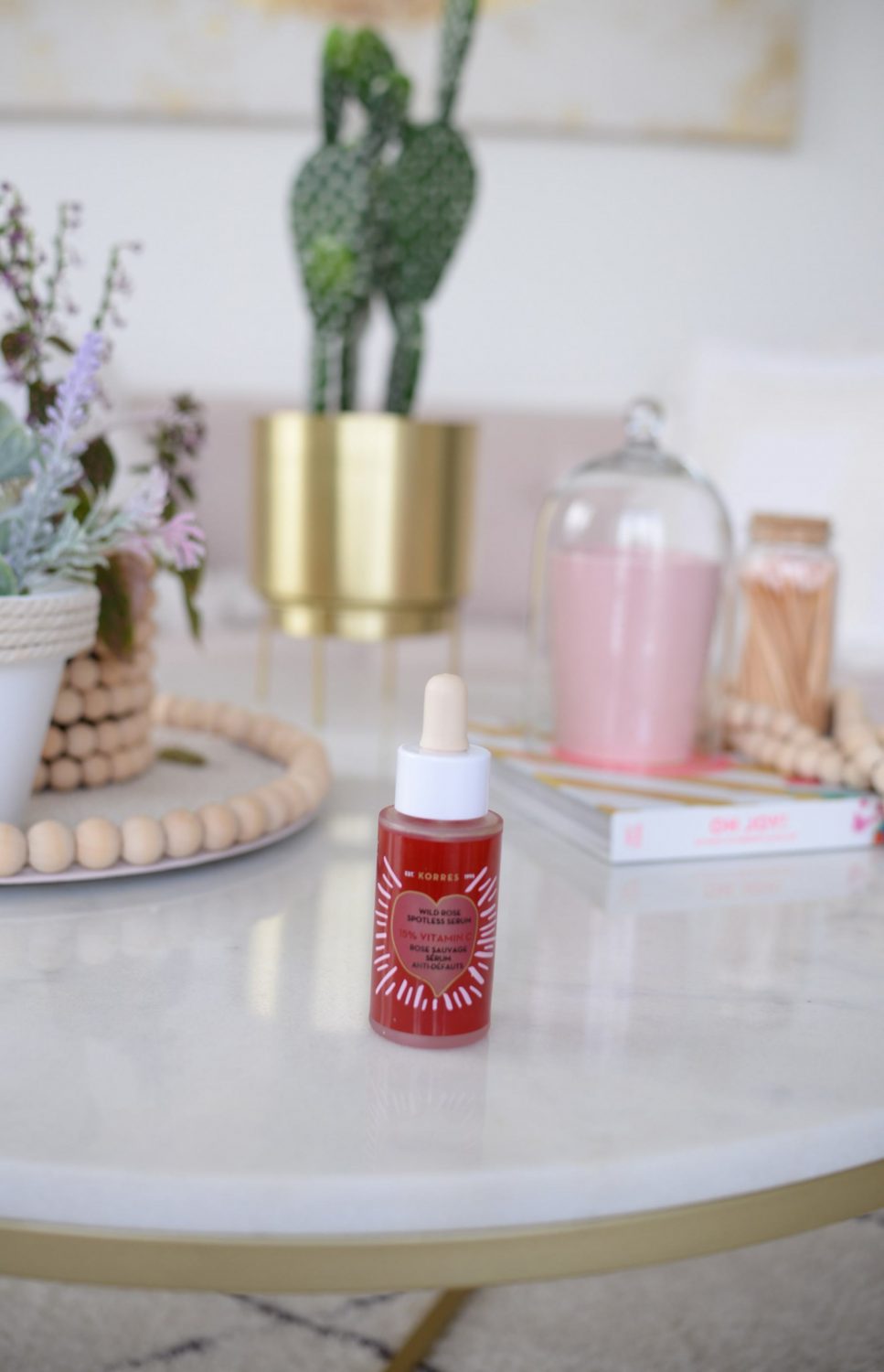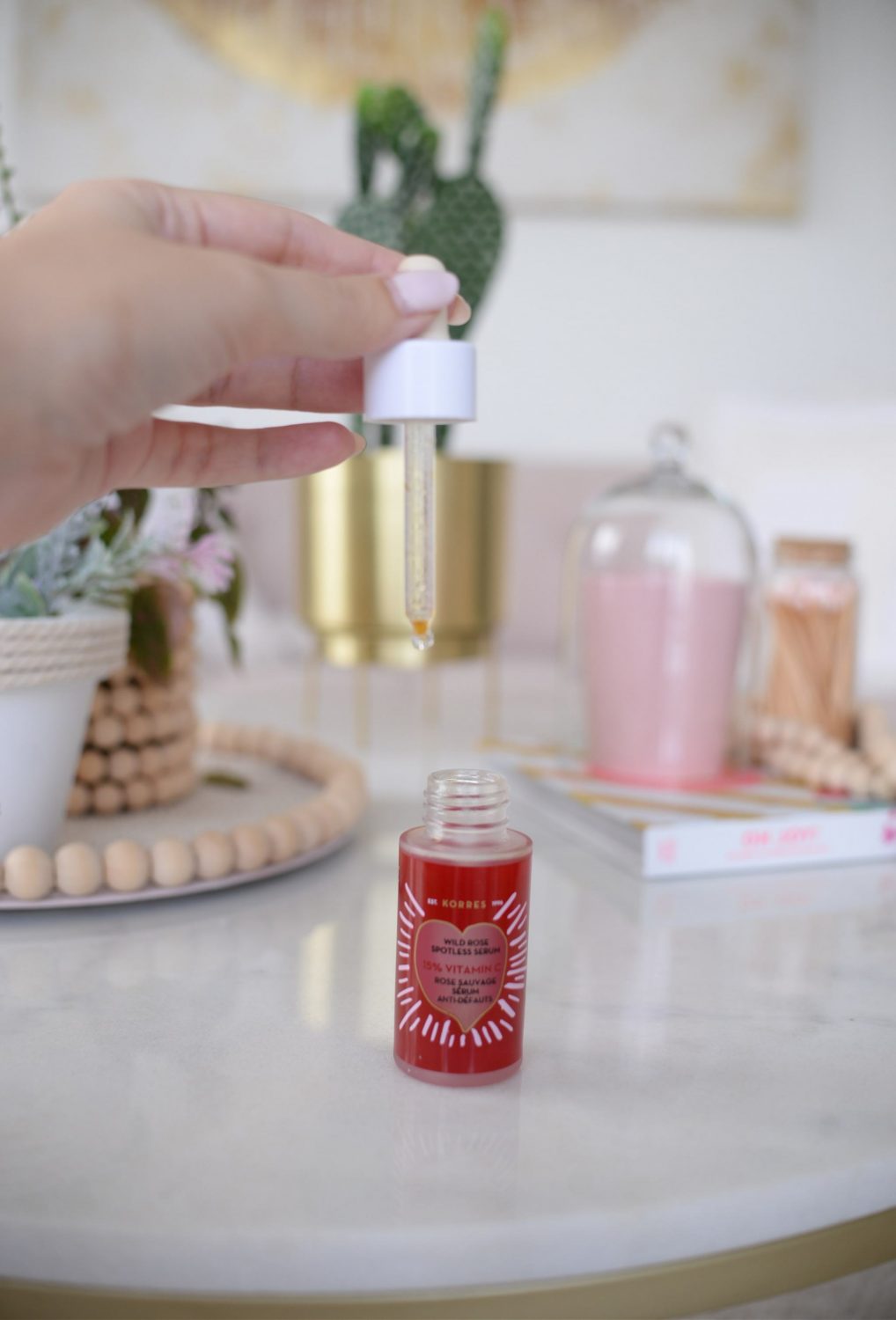 Keeping with the vitamin C theme, if you're looking for a slightly stronger, medical grade formula, let me introduce you to the Vivier Radiance Serum. I'm actually already onto my 5th bottle and all I can say is, it's done wonders for my complexion. Unlike drugstore vitamin C serums, this highly concentrated formula will actually help ward off harmful environmental aggressors like UV rays and pollution. If you have oily skin, or acne prone, like myself, this will help reduce inflammation and redness. This potent blend is unlike any other formula I've tried. I was looking for a formula that wasn't too harsh, irritating or drying on the skin, and this was it. Within a few short days, you'll start to notice the difference. I began to notice changes in my skin's texture by day three, as it felt smoother and significantly more hydrated. Within a week or two, your skin will become visibly smoother, plumper, and brighter. My hyperpigmentation is getting lighter with each week, but it's the radiant glow that has me coming back for more. It's definitely expensive, ringing in at $143 a bottle, but a little goes a long way and the bottle with last months.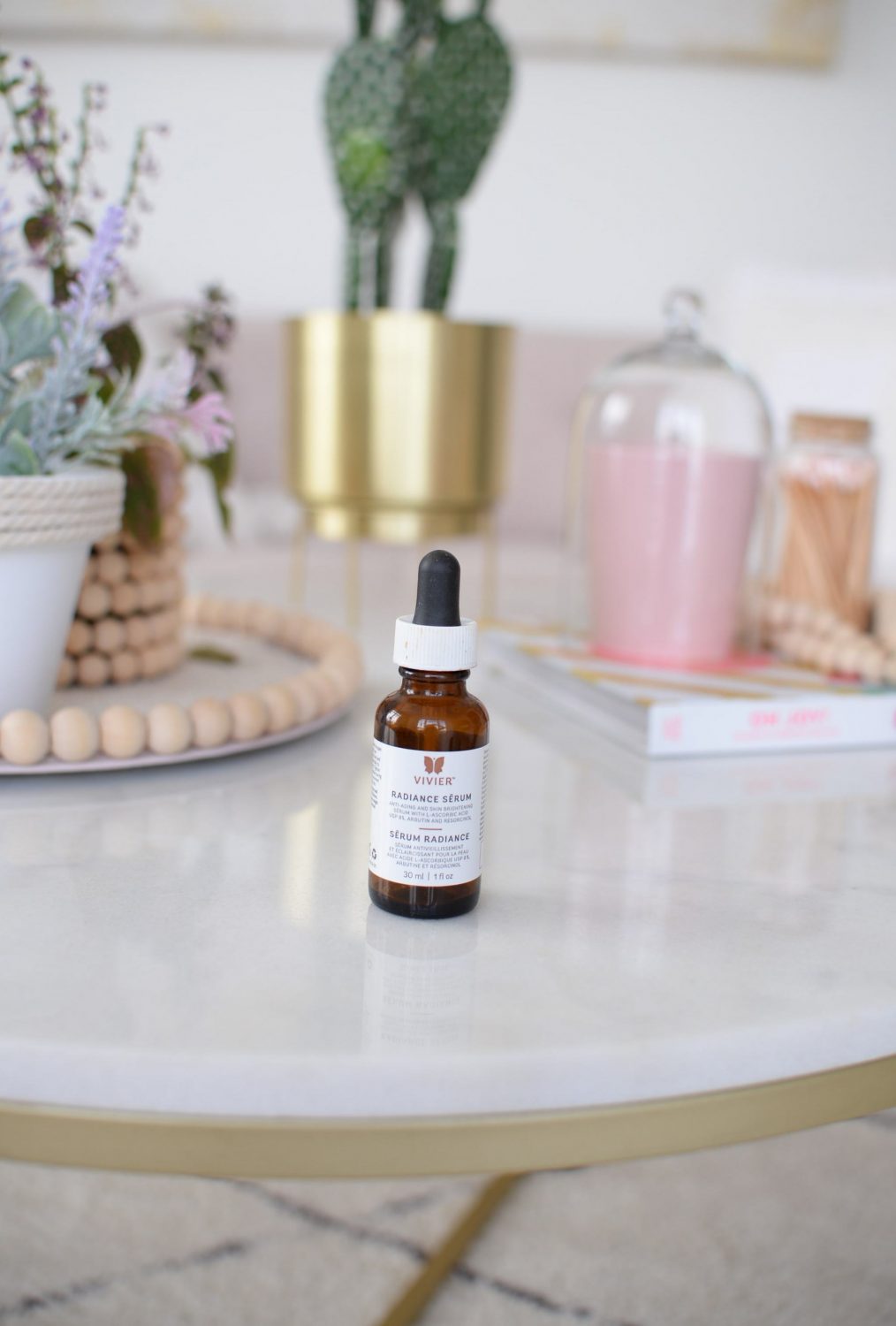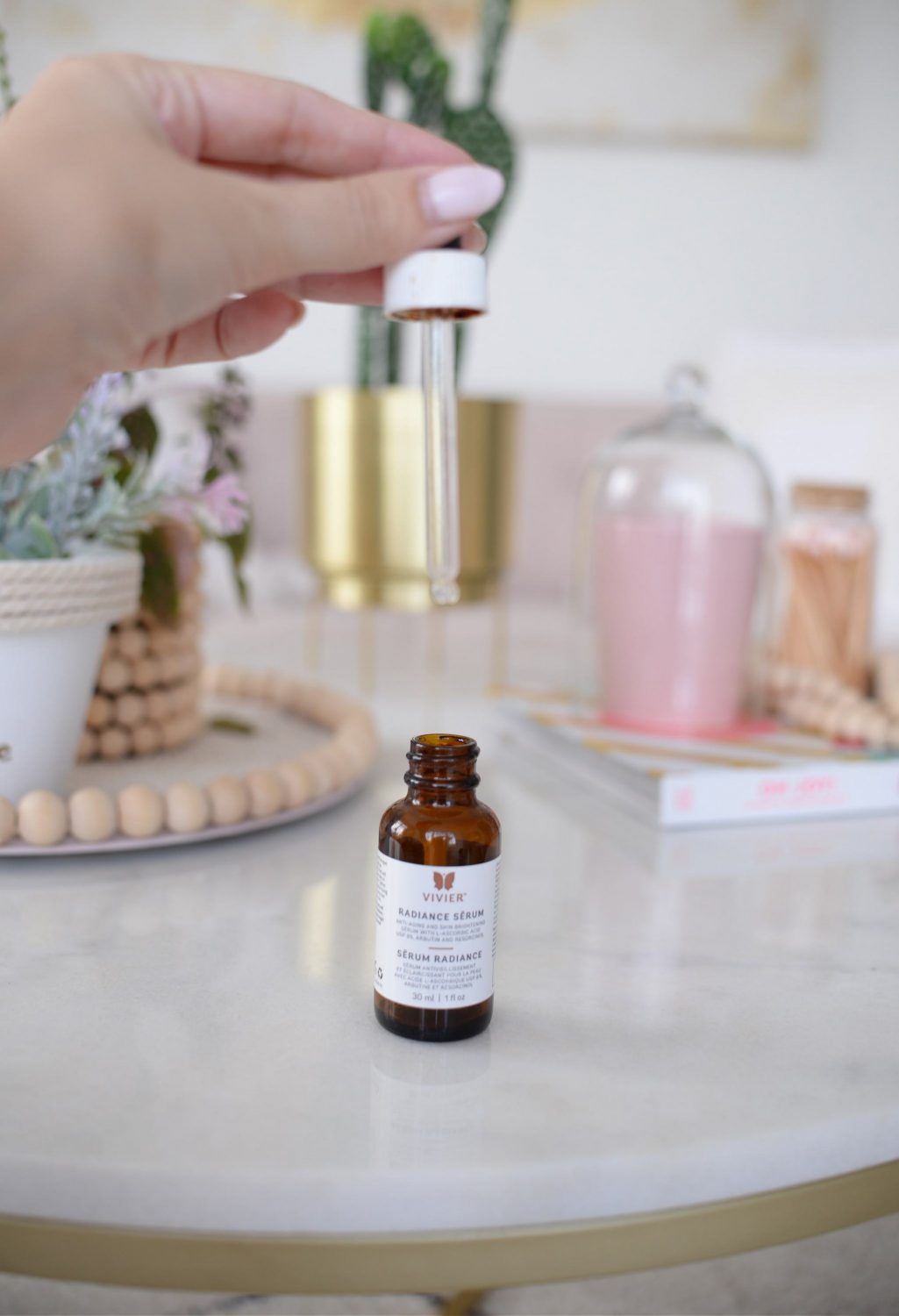 For that added moisture, when your daily face creams aren't providing enough hydration, hyaluronic acid is probably your best bet. Vivier Ultimage is not only formulated with that powerful ingredient, it also contains Neuropeptides, which has been proven to reduce the look of fine lines and wrinkles. Since this is a moisture magnet, I recommend applying it to slightly damp skin, right before your moisturizer, would be ideal. This will allow your cream to penetrate deeper into the skin, for all day/ night hydration, and to enhance its benefits. The more moisture you combine it with, the better it performs. This highly effective daily serum will help replenish hydration, while smoothing and softening the skin. Overtime, you may notice that your fine lines will soften, and have an overall youthful appearance to the skin. It retails for $140.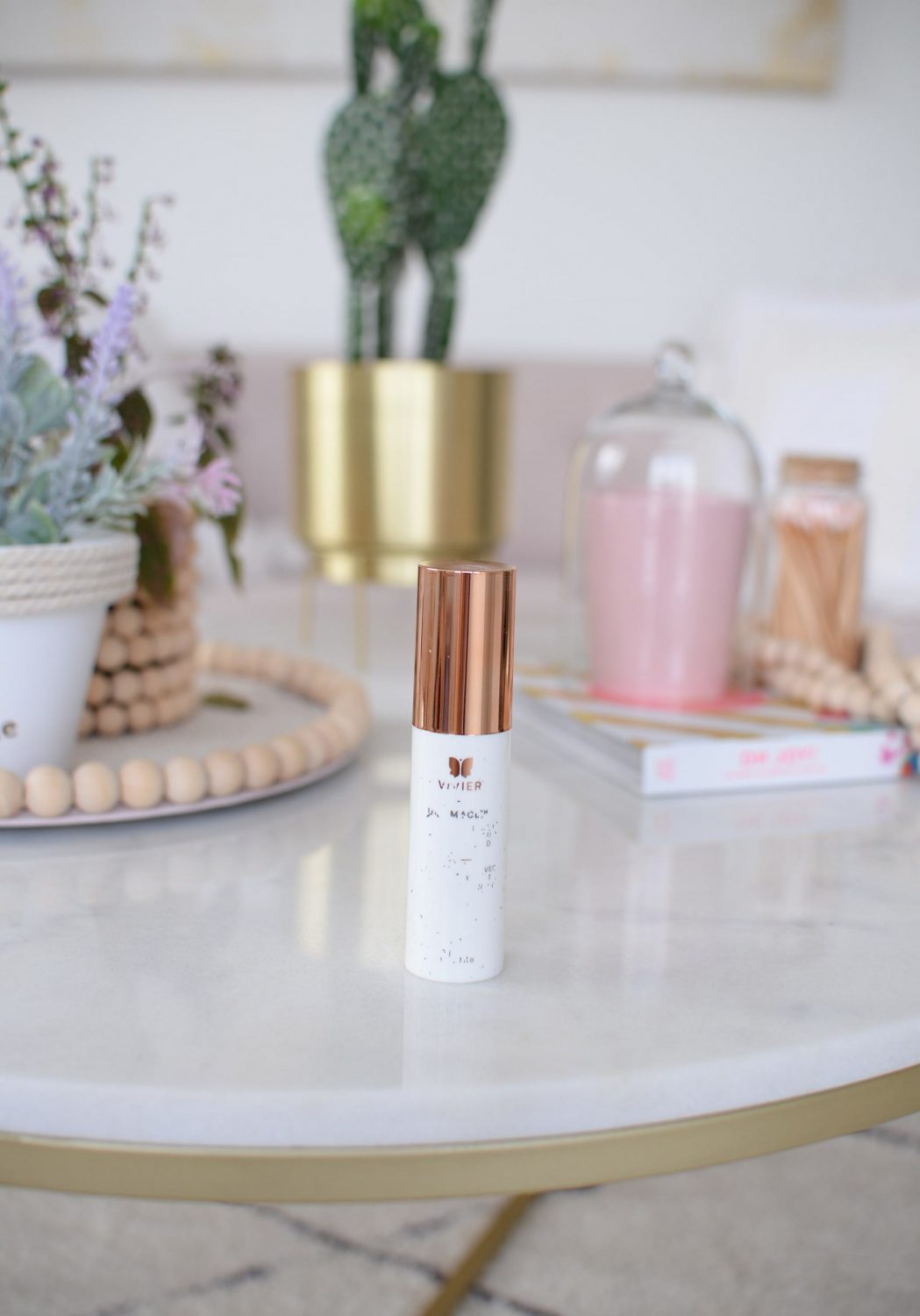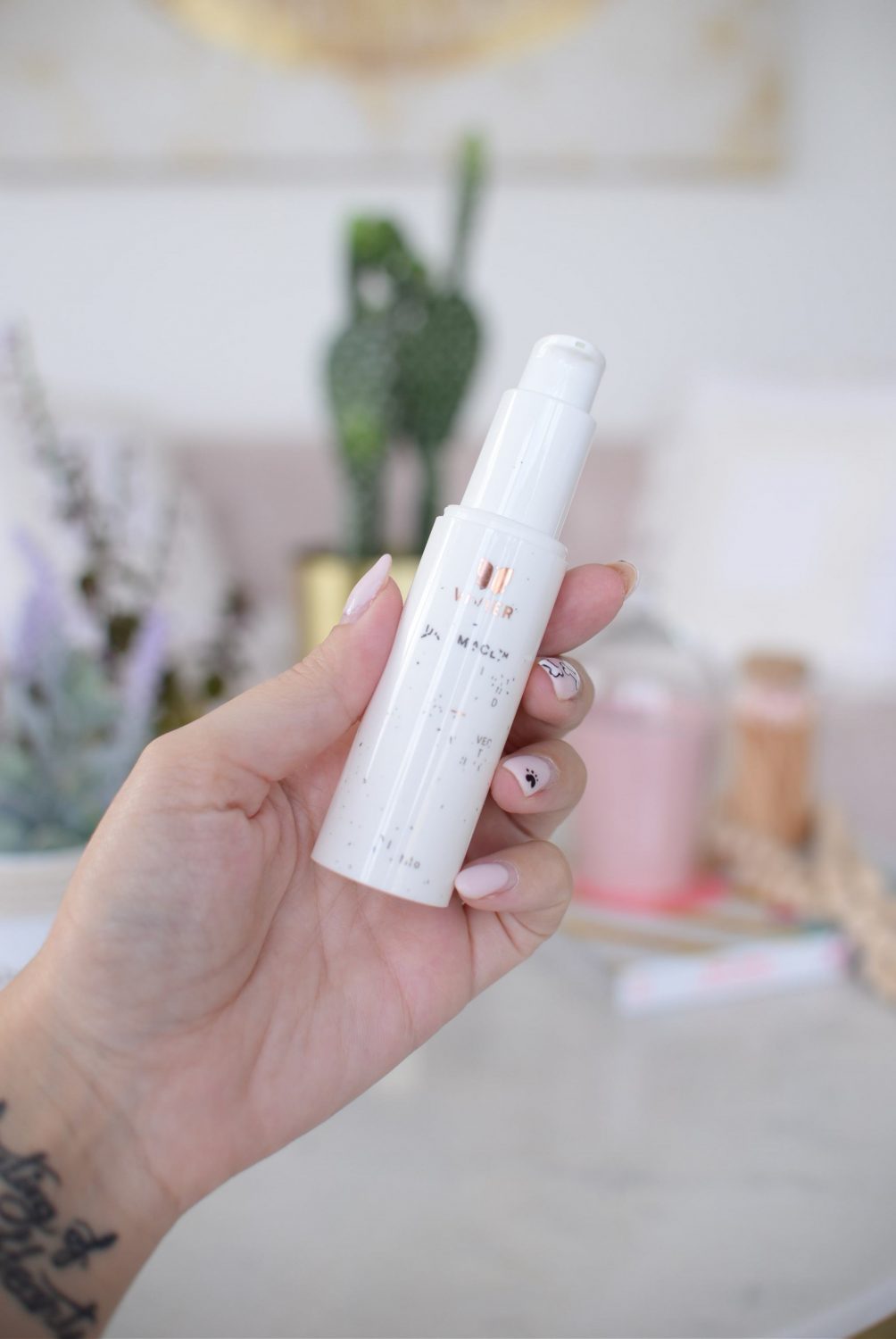 It wouldn't be a skincare empties post, without chatting about one of my favourite clay masks, Charlotte Tilbury Goddess Skin Clay Mask. This unique formula is enriched with Spanish clay with sweet almond oil to not only help tighten pores and clear imperfections, but to deeply nourish and brighten the skin. It helps to soothe and hydrate the skin, while leaving skin with a healthy, radiant and glowing complexion. A little goes a long way, apply a thin, even layer to the skin and relax for 15 minutes while it works it magic. The name says it all, it instantly reveals baby-soft and smooth skin. With weekly use, it also helps to control future breakouts. I honestly can't believe how moisturizing it is for a clay mask. It pulls out all the impurities without leaving skin dry and dehydrated. It boosts collagen, which in return plumps up the skin and gives it that extra "bounce". It retails for $65.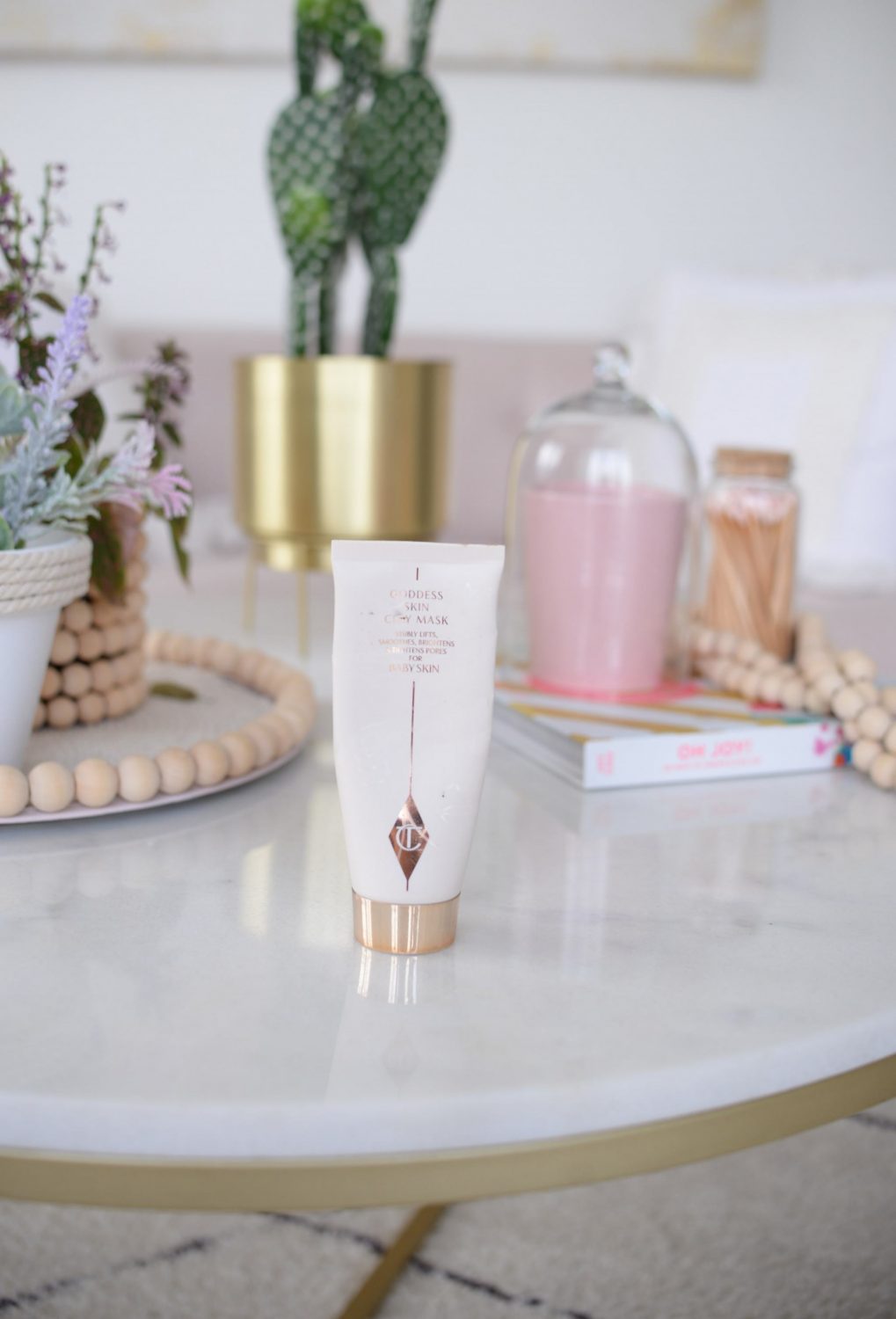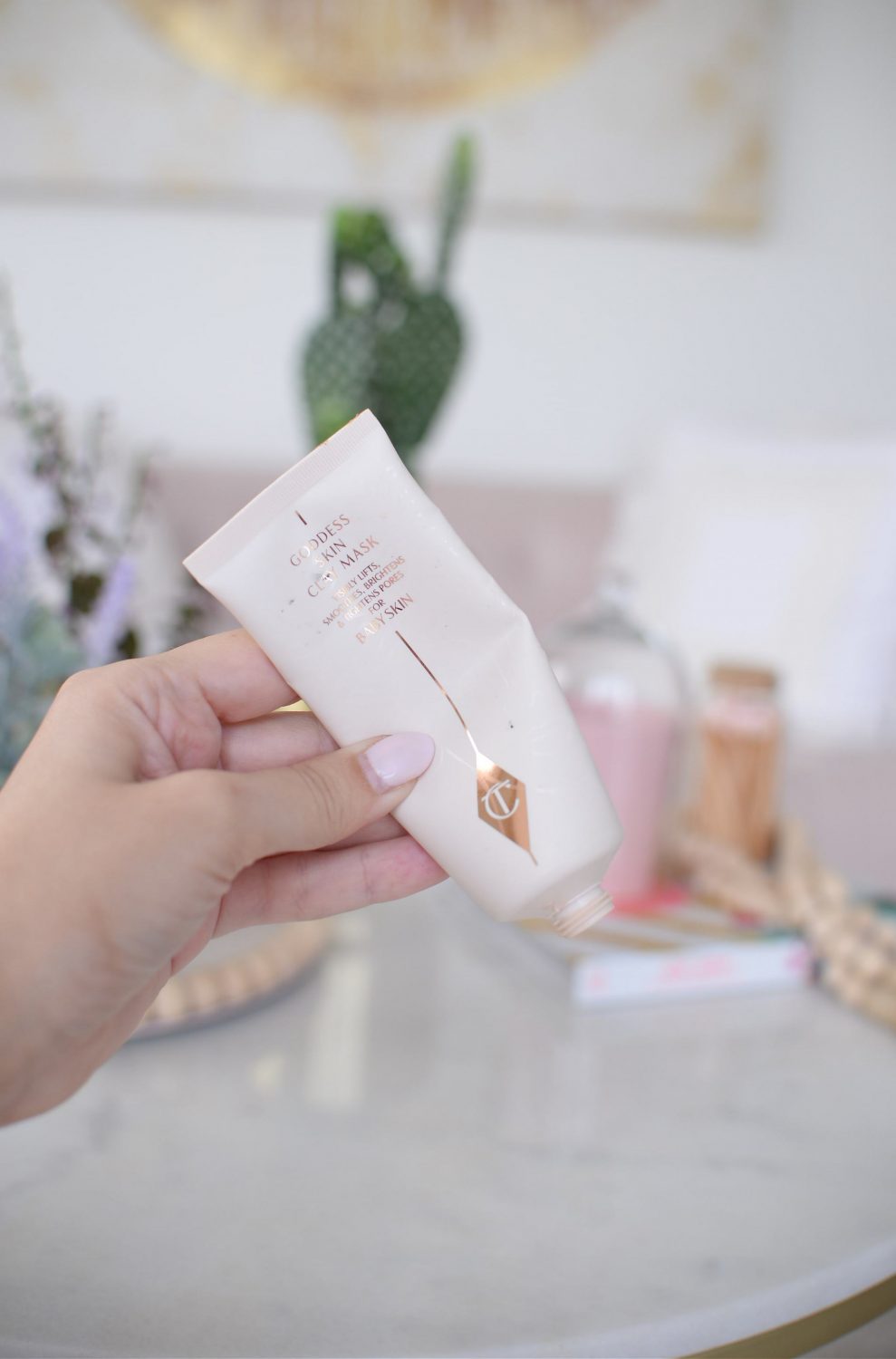 It's been years since I've used retinol, partly because I find it too drying for my extremely dehydrated skin. That being said, I know the importance of it, especially as I get older. Retinols are known for increasing the production of collagen and stimulating the production of new blood vessels, which can help improve skin colour. Vivier Retinol 1% Night Complex is an anti-aging booster that is uniquely formulated to help smooth fine lines, refine pores, and prevent future wrinkles. If this your is first time using retinol, I suggest starting with a single application once a week and gradually increasing your frequency to nightly. It's extremely potent and can be quiet irritating and drying at the beginning. You may experience a little irritation, stinging or redness as your skin adjusts to the new product, but this is completely normal. While you sleep, it will produce cell turnover, effectively exfoliating the skin to give a more youthful appearance by morning. It not only helps to minimize fine lines and wrinkles, but helps to address dark spots, hyperpigmentation and colour issues. It retails for $114.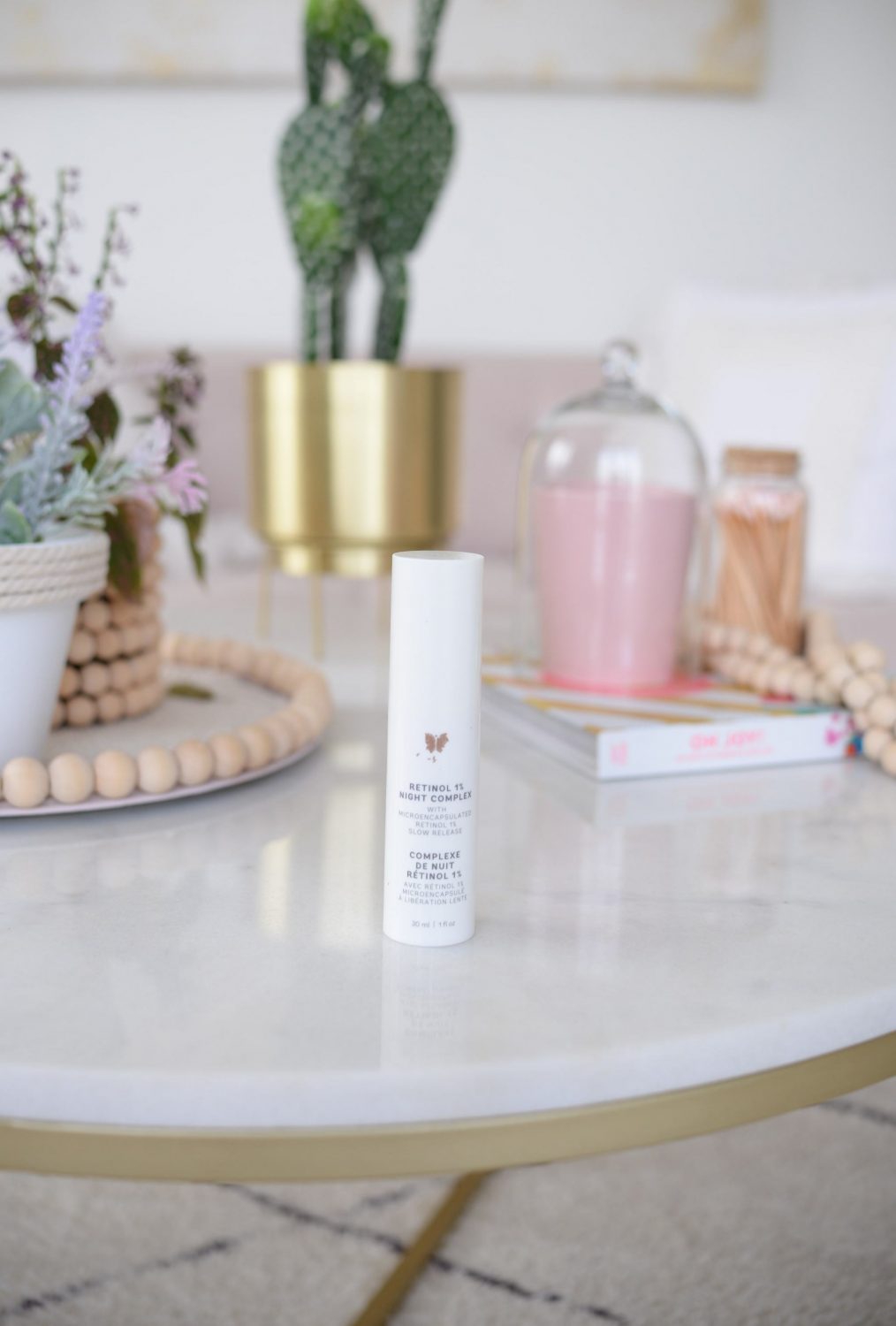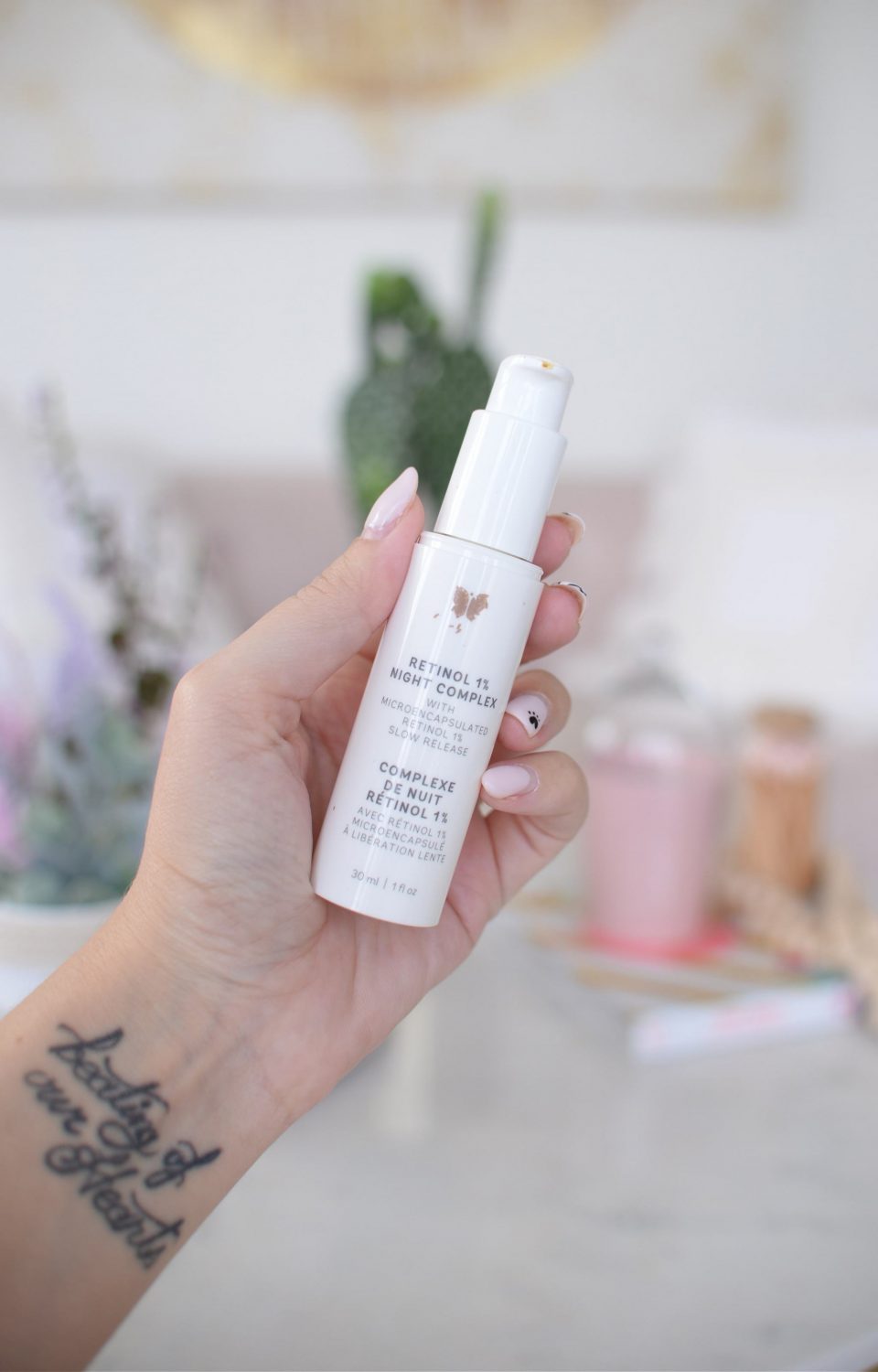 Since no one wants a mask tan, a good SPF is crucial. If you follow me on Instagram, you know my obsession with Garnier Ombrelle Mineral Tinted Lotion SPF 60 Face Lotion. I swear I rave about it at least once a month, probably the reason it's always sold-out. If and when you can get your hands on it, stock up, I promise you're going to love the formula. This ultra-lightweight and fairly thin, almost liquidy consistency is only one of the many reasons why I love it. Not only does it blend into the skin and penetrate deep down for all day hydration, but it also doesn't leave your skin looking oily or greasy. Instead, it provides you with a healthy and radiant tint, with a slight dewy finish. Unlike other sunscreens that can leave a nasty white caste on the skin, this one is a gorgeous bronzy finish, enough to even out your skintone without heavy foundation. It absorbs into the skin within seconds, looks amazing under foundation and doesn't pill or ball-up. It protects against both UVA and UVB without clogging pores or feeling heavy on the skin. It retails for $19.99.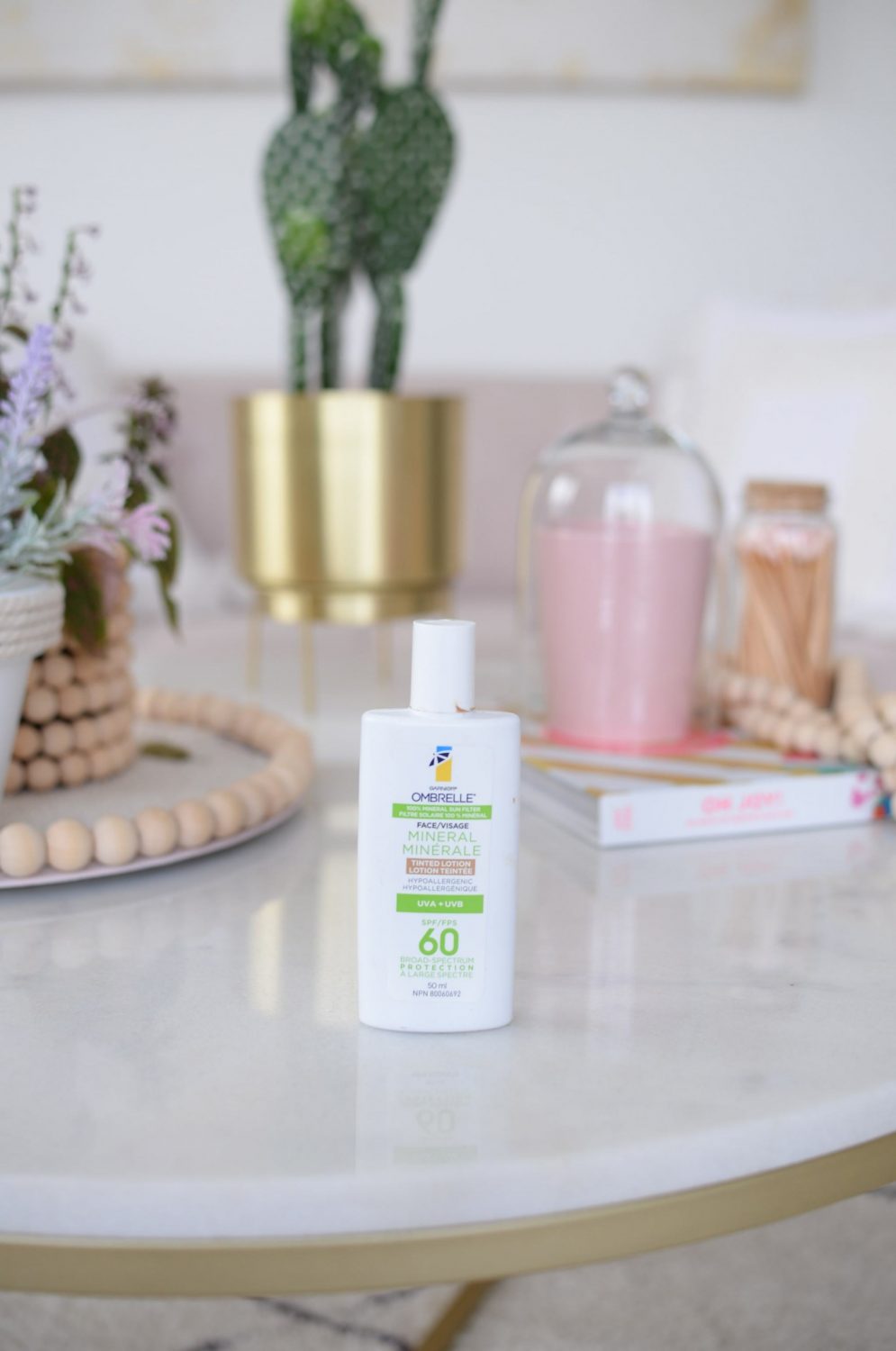 Let's be honest, it gets dry, hot and sweaty under those masks. Sometimes we just need a little pick-me-up. The Caudalie Beauty Elixir can provide a little burst of freshness and bring your dull and tired skin back to life. Although not a new product for me, it's been a product I've been reaching for on the daily. It instantly helps to hydrate and revitalize the skin thanks to its infused toning rosemary, astringent mint, soothing rose organic essential oil and grape extracts. It's a little luxury that I treat my skin to, mid-afternoon, when I'm feeling a little dehydrated. It helps to deliver extra nutrition and nourishment to my desperately thirsty skin. Its fast-drying formula can help both prep your skin for moisturizers or help set your makeup in place. It helps boost a natural glow, with creating a slightly dewy effect on the skin. Just one spritz and your skin will be left looking brighter, softer and smoother all day. It retails for $59.