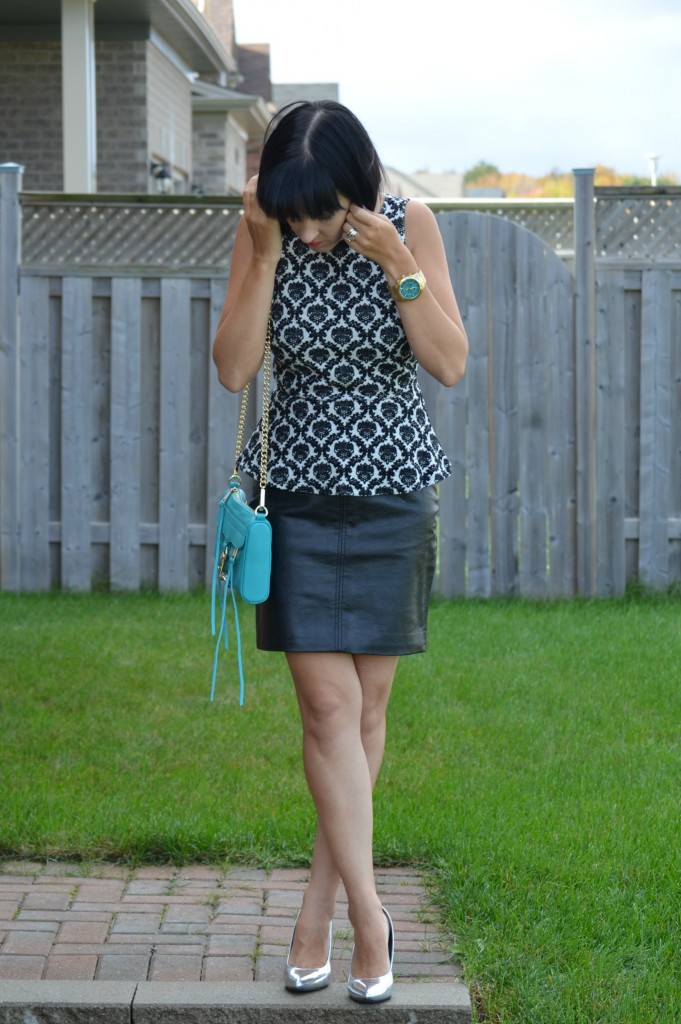 What an amazing evening at the World MasterCard Fashion Week Spring/Summer 2014 Day 3; although I'd love to attend all 5 day, I just don't have the time to travel into Toronto each day. I got to the tents around 2:30, went backstage to hang out with Maybelline and Redken in their private lounge, sipped on some coffee and ate some fresh yummy cookies. I also got the chance to see the beautiful Grace Lee of Maybelline work her magic on the models before the big show and also enjoyed watching Jorge Joao of Redken create works of art on the models. Everything is very fast paced backstage, as one can imagine, but everyone stays calm and very friendly.
I stayed for 4 shows and got to see Christopher Bates, Klaxon Howl, TRIARCHY and Matthew Gallagher and although I would have loved to stay for Mackage and Joe Fresh, the hubby had to get back to London to go to work.
Top- Smart Set- $35- in stores now
Watch- Michael Kors Hunger- $355- in stores now
Purse- Rebecca Minkoff- Ebay- $170- online now
Skirt- H&M- $30- in stores now
Shoes- Target- $30 – April 2013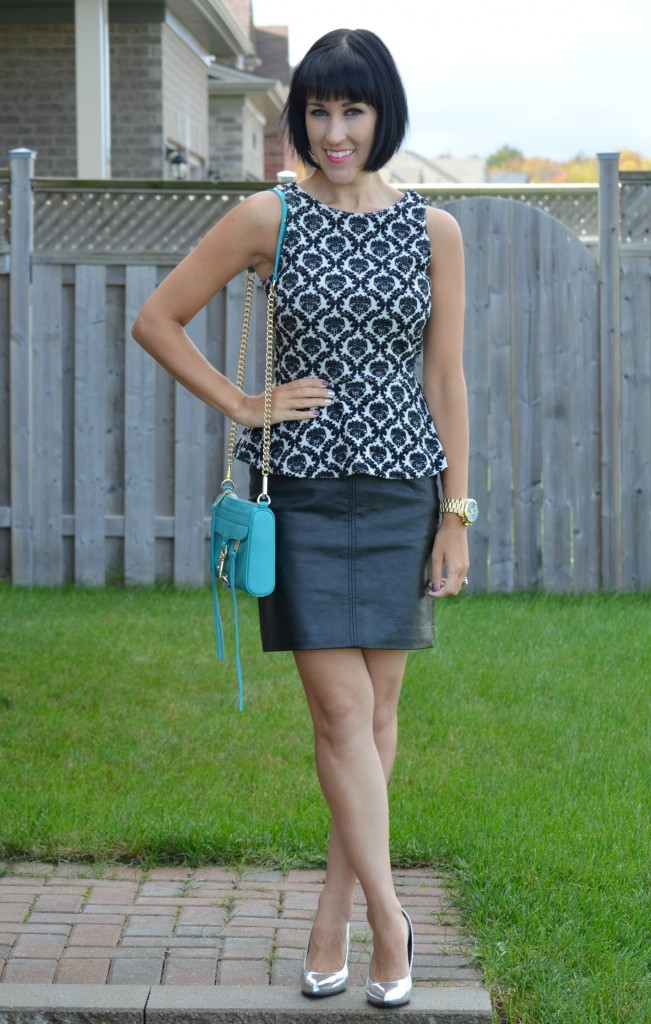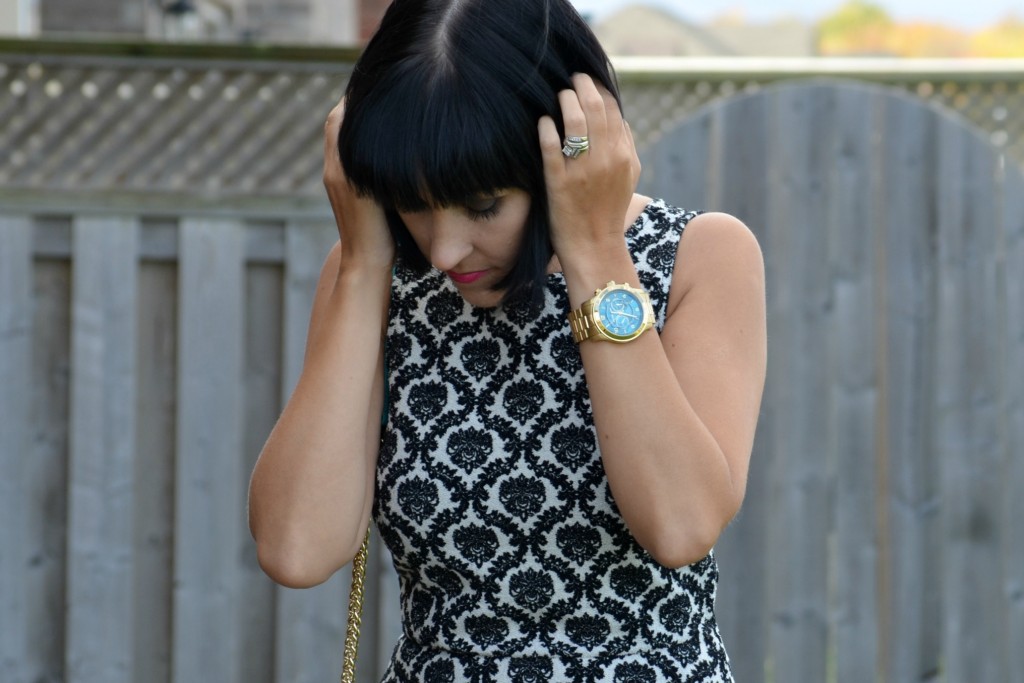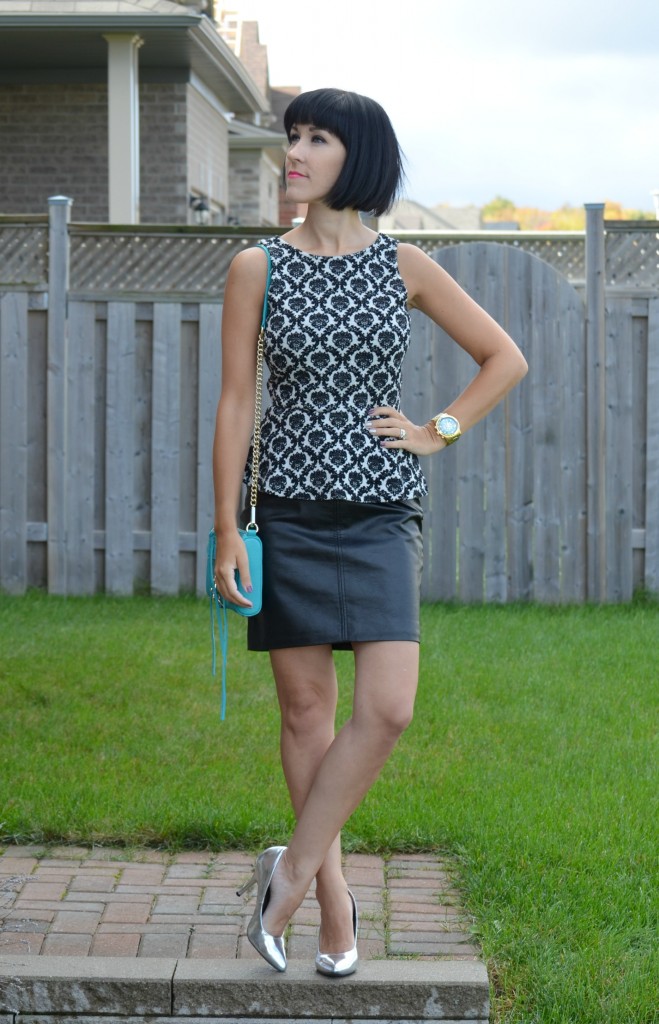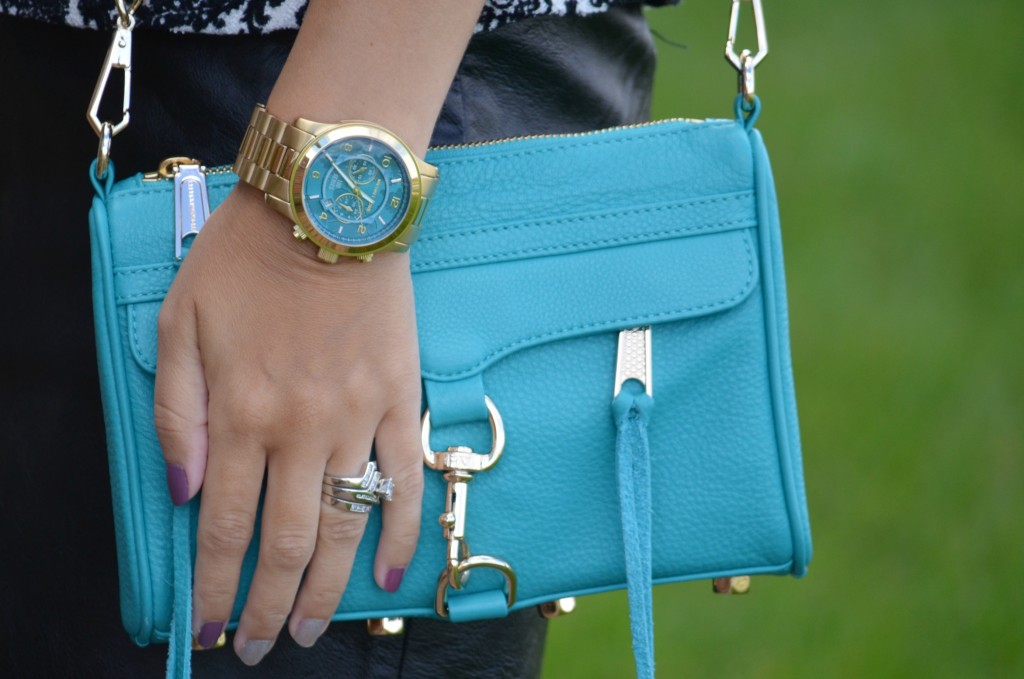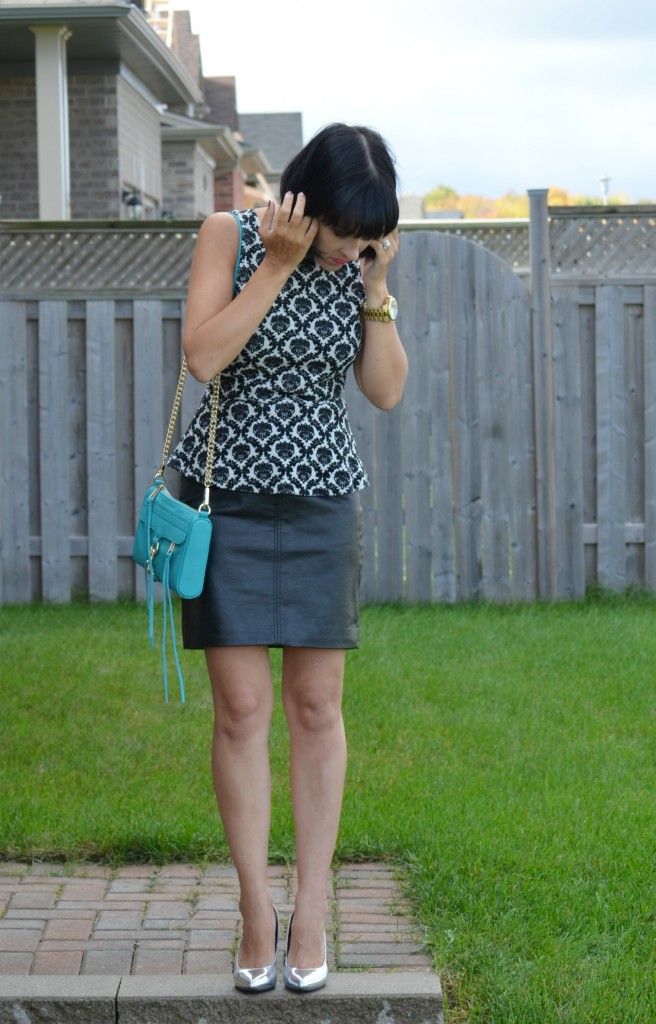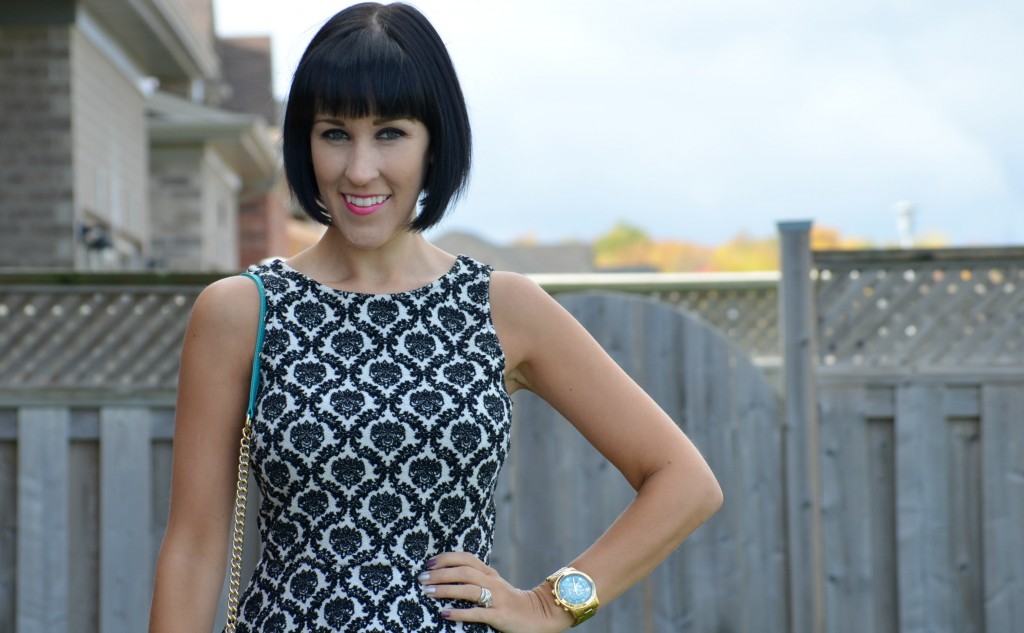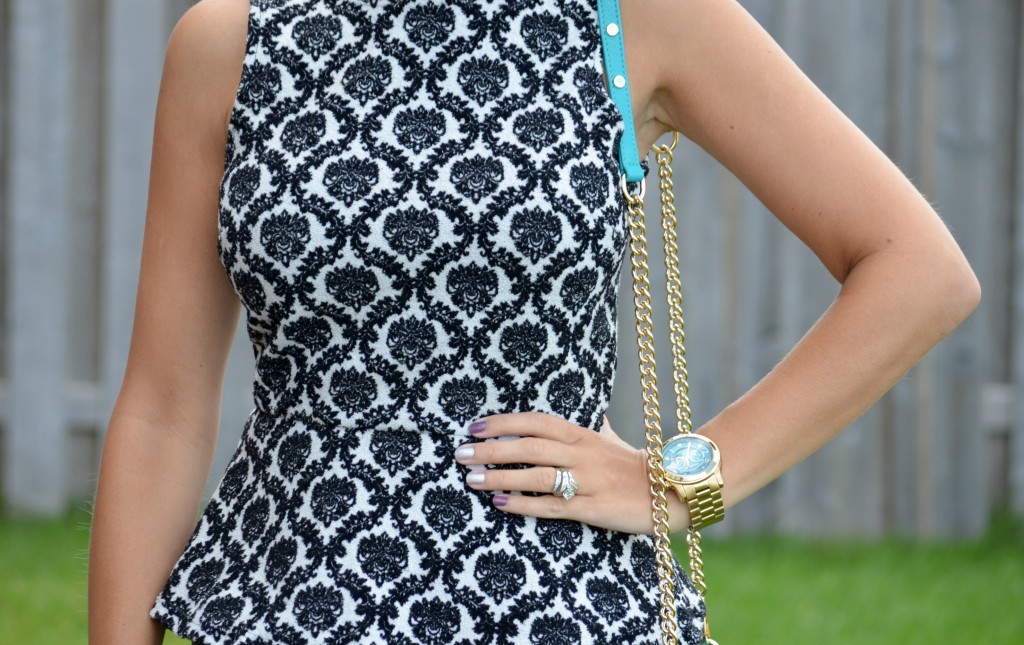 I wanted to share with you some of my favourite looks from the night (all photos are taken by George Pimentel). Hope you enjoy and I would love to know your favourites.
Toronto-based Christopher Bates is an intrepid designer achieving a meteoric rise in the fashion industry with his eponymous menswear line that's gaining traction with retailers, consumers, media, stylists, and celebrities. He was featured as one of the top six leading menswear designers in Canada and since he launched his brand he has been selling in leading Canadian retailers including: Holt Renfrew and Gotstyle Menswear. He was also selected as the only menswear designer in the Mercedes-Benz StartUp Program and was awarded with a sponsored show at World MasterCard Fashion Week in Toronto.
His Spring/Summer 2014 collection is inspired by the elegant nautical lifestyle of the Riviera and is designed for men who may or may not own a yacht, but dress like they do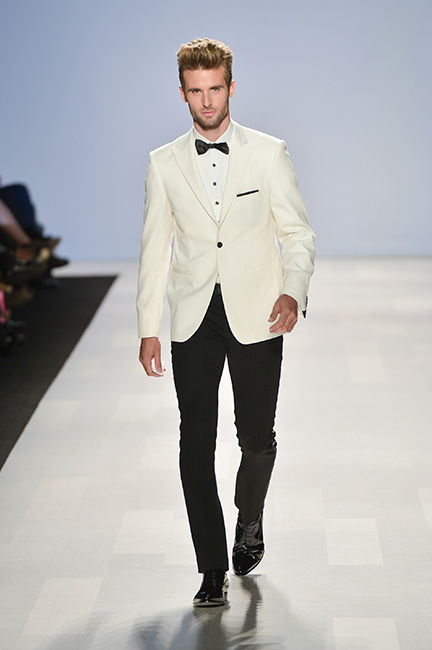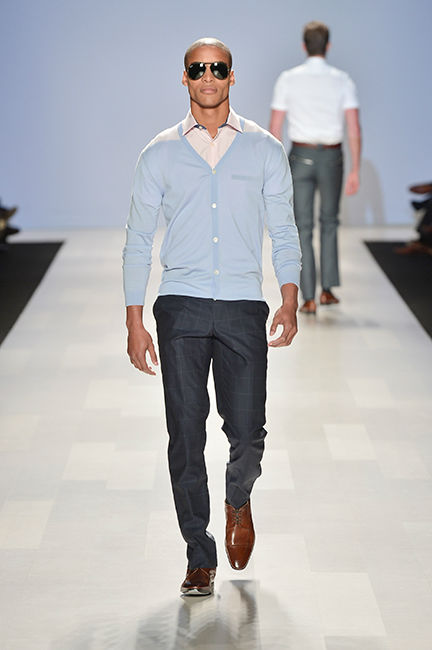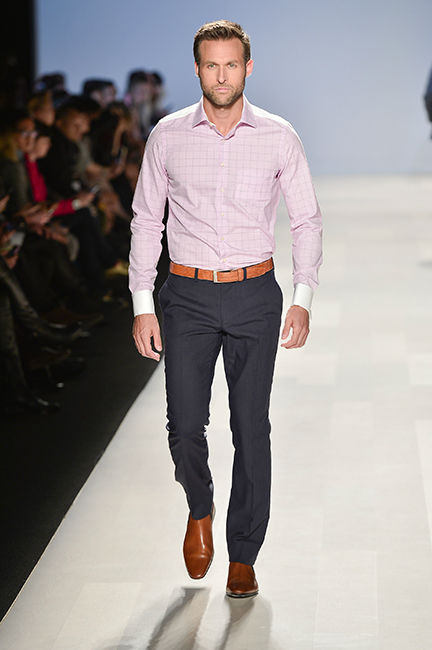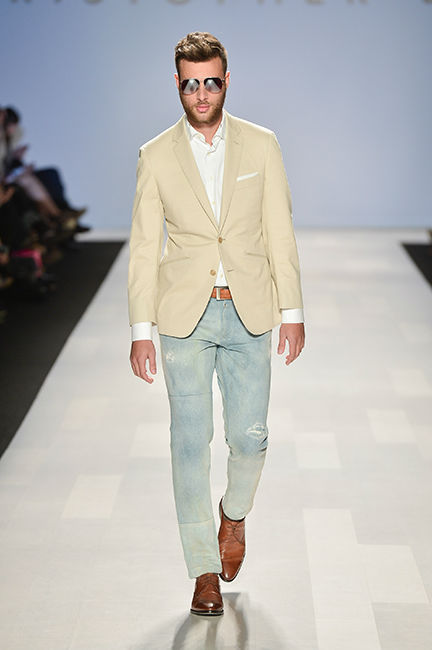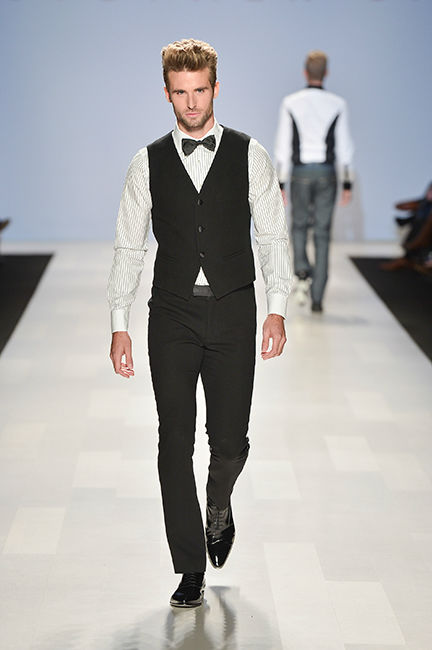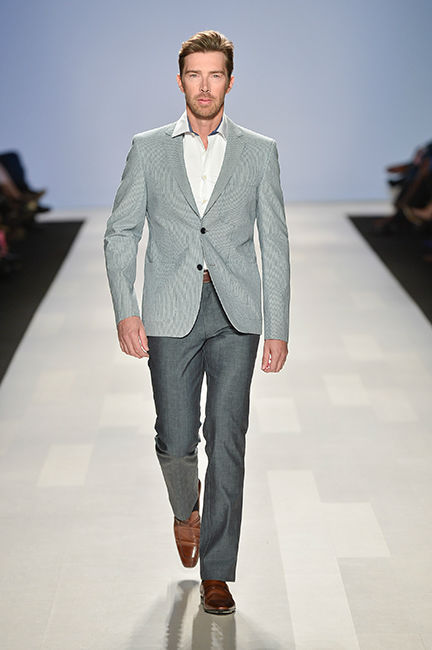 Klaxon Howl owner and designer Matt Robinson draws inspiration from the archives of his legendary collection of vintage militaria, workwear, and sportswear of the early to mid 20th century. These important, relevant pieces, books and films are studied and echoed in each design. The entire Klaxon Howl collection is produced by hand, locally and in small batches using construction techniques rarely seen in modern North American manufacturing. Matt works with quality fabrics that lend themselves to each design. Most are woven on looms in Japan and cut and sewn with pride right here in Toronto.
Klaxon Howl's Spring/Summer 2014 collection pays tribute to the bad boys of the '50s and '60s.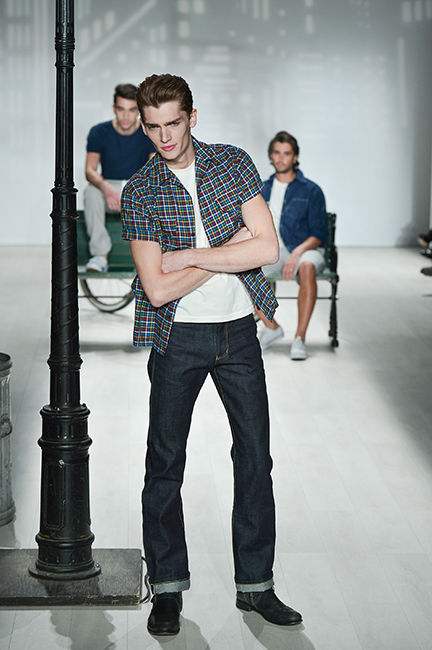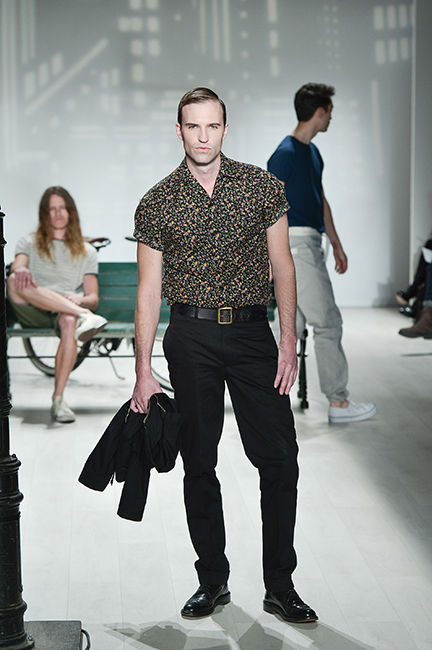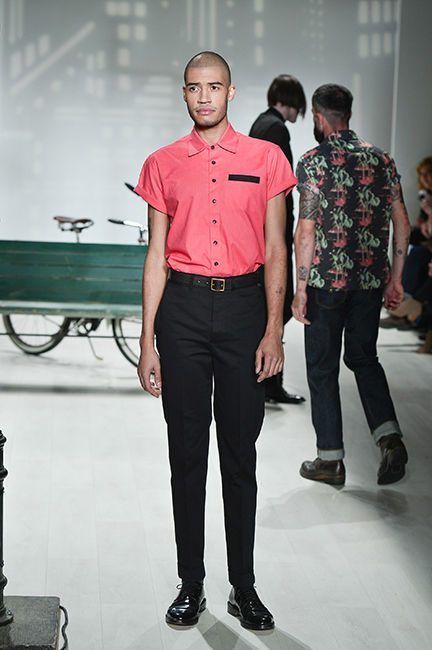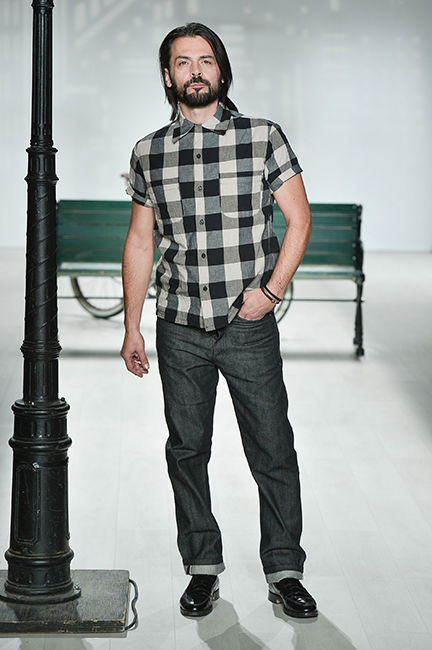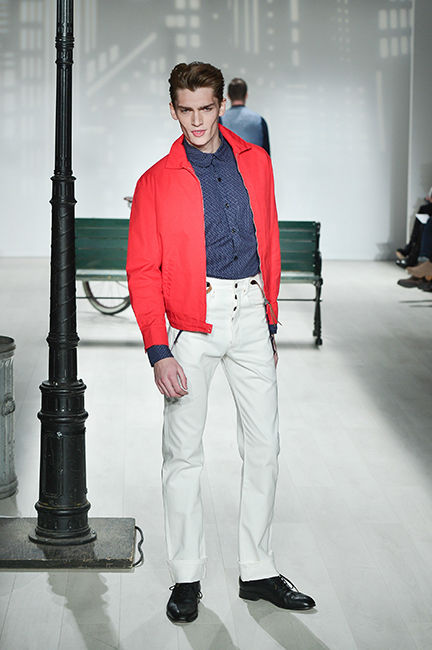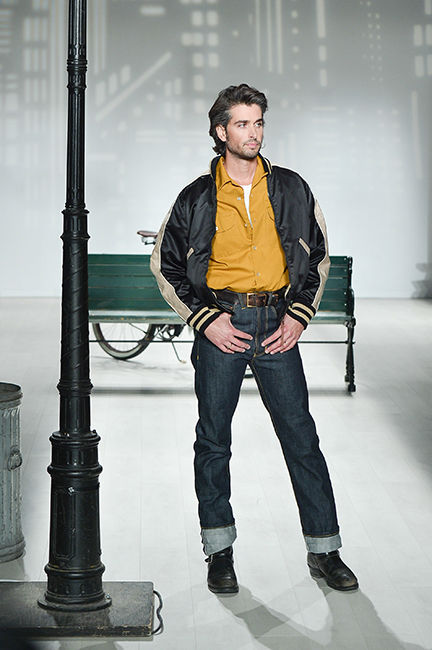 TRIARCHY is the story of two brothers and a sister; Adam spent years learning the art of denim, Ania became a fashion model and Mark is a custom motorcycle designer. With backgrounds in riding; horses and bikes, they know how important comfort is. TRIARCHY jeans fit and quality speaks for itself and can be easily taken from day to night. TRIARCHY is about remembering to enjoy the journey of life in comfort and style…one leg at a time.
TRIARCHY Spring/Summer 2014 is about the individual and bringing wearable denim from the runway to the world, in off-whites and grey to indigo and nature-based textures and washes. With Triarchy, life's journey is made better with a good pair on.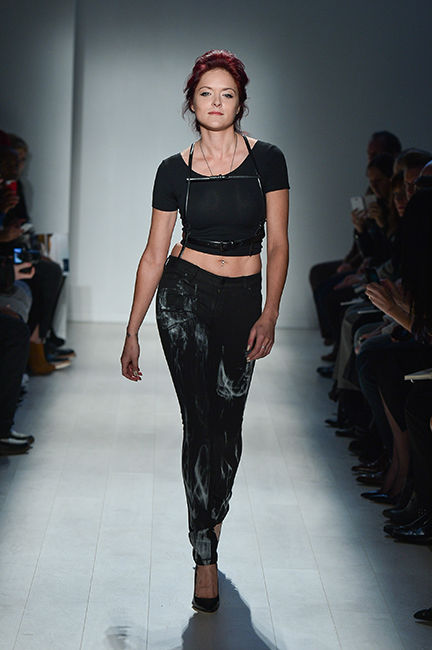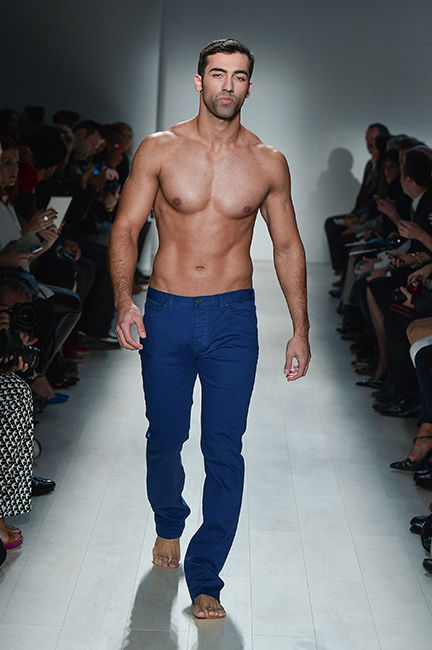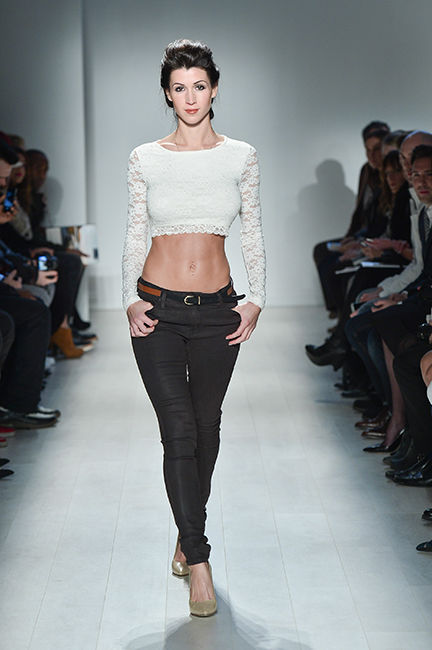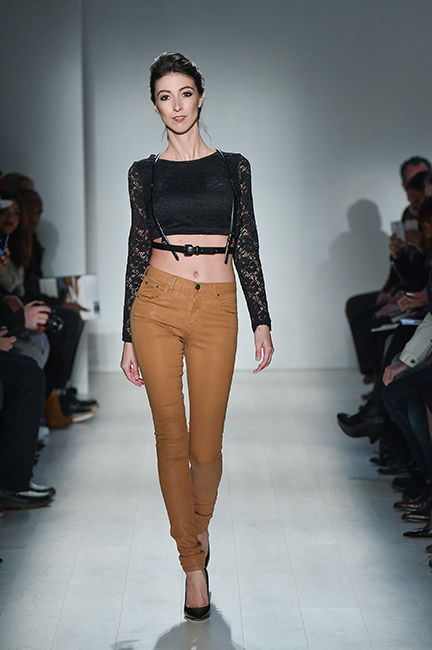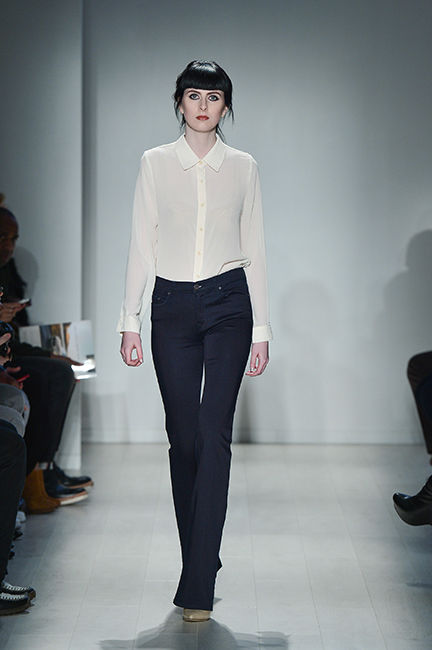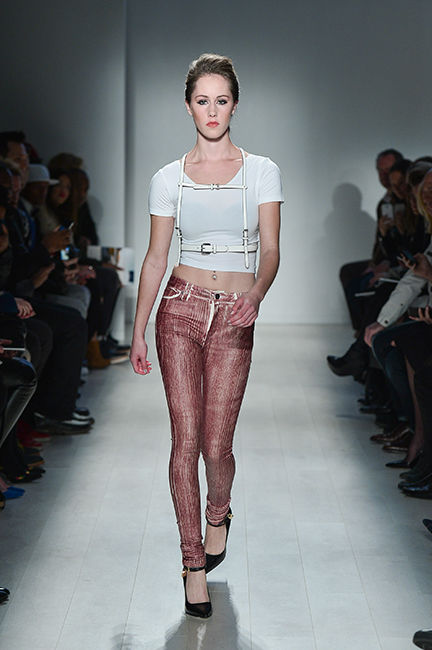 Matthew Gallagher is a Toronto-based designer who in 2012 launched Maison Matthew Gallagher and made his debut at World MasterCard Fashion Week in 2013. Maison Matthew Gallagher arose from a dream and desire for a modern vision of opulence. Sophistication and enchantment run deep in the identity of the brand as polish and precision intertwine to define a contemporary idea of beauty while preserving its traditional essence. The strength of MMG does not simply end with cut or design; quality runs deep in textiles and hand work. MMG imports fabrications mainly from Italy to achieve a rooted sense of luxury and connection to one of the brands major points of inspiration. The MMG world combines minimalism and elegance to intrigue and reveal a beautiful, unexpected harmony. The brand allure is defined by beautifully aligned contradiction which summons what is Maison Matthew Gallagher.

Matthew Gallagher Spring/Summer 2014 collection drew inspiration from summers spent in the south of Italy and along the Italian Riviera. MMG focused on injections of colour amongst purity, hand embellishments and beautiful textiles.