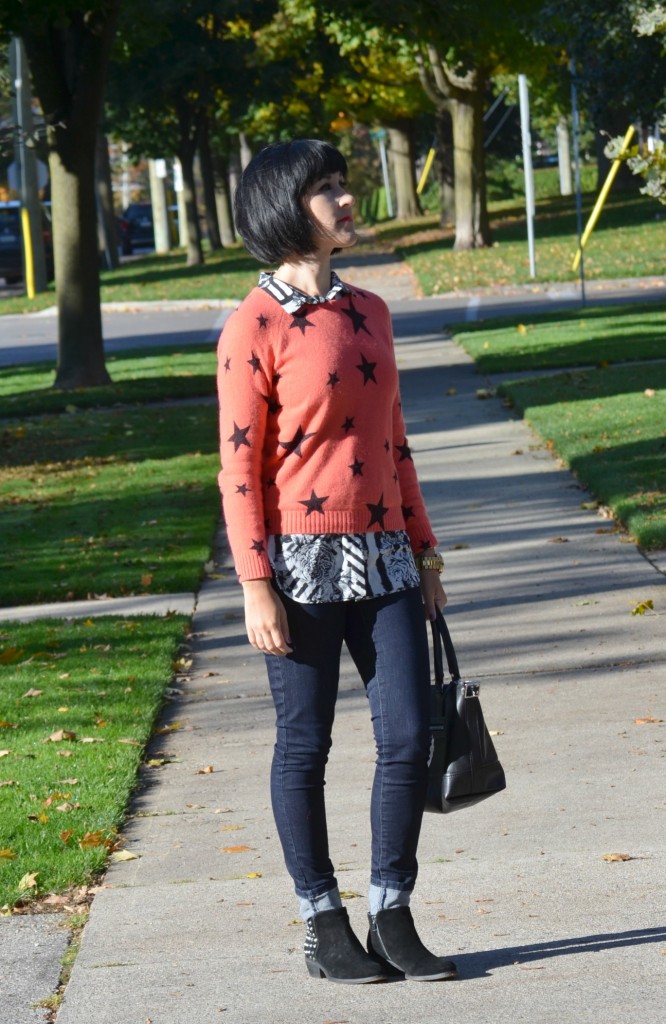 Trick or Treat and Happy Halloween to all my fashionistas out there. Who's giving out candy this year, who's going trick or treating, or who's just sitting at home eating all the candy to themselves? I fall into the handing out candy, well to the 4 kids that we might have, the rest will be consumed by me! Is that wrong?
Since we didnt make it to our Halloween party this year, I tried my best to come up with a Halloween outfit of the day with this bright orange sweater and then black accessories, purse and booties.


On a side note, I want to thank all my friends, family and followers of this blog for their support yesterday and all the sweet texts and emails wishing me a speedy recovery in my surgery. All went well, it wasn't major surgery by any means and it was by choice, but still very thoughtful of you all thinking about me- I have the most amazing people in my life and I love you all!
Shirt- H&M- $20- July 2013
Sweater- Forever 21- December 2012- Gift from hubby
Watch – Michael Kors Hunger- $355- Gift from hubby
Bracelet- BCBG- $18- Gift from hubby
Purse- Coach- $348- June 2013
Jeans- Smart Set- $56- June 2010
Booties- Town Shoes- Kate & Mel- $165- Sept 2013