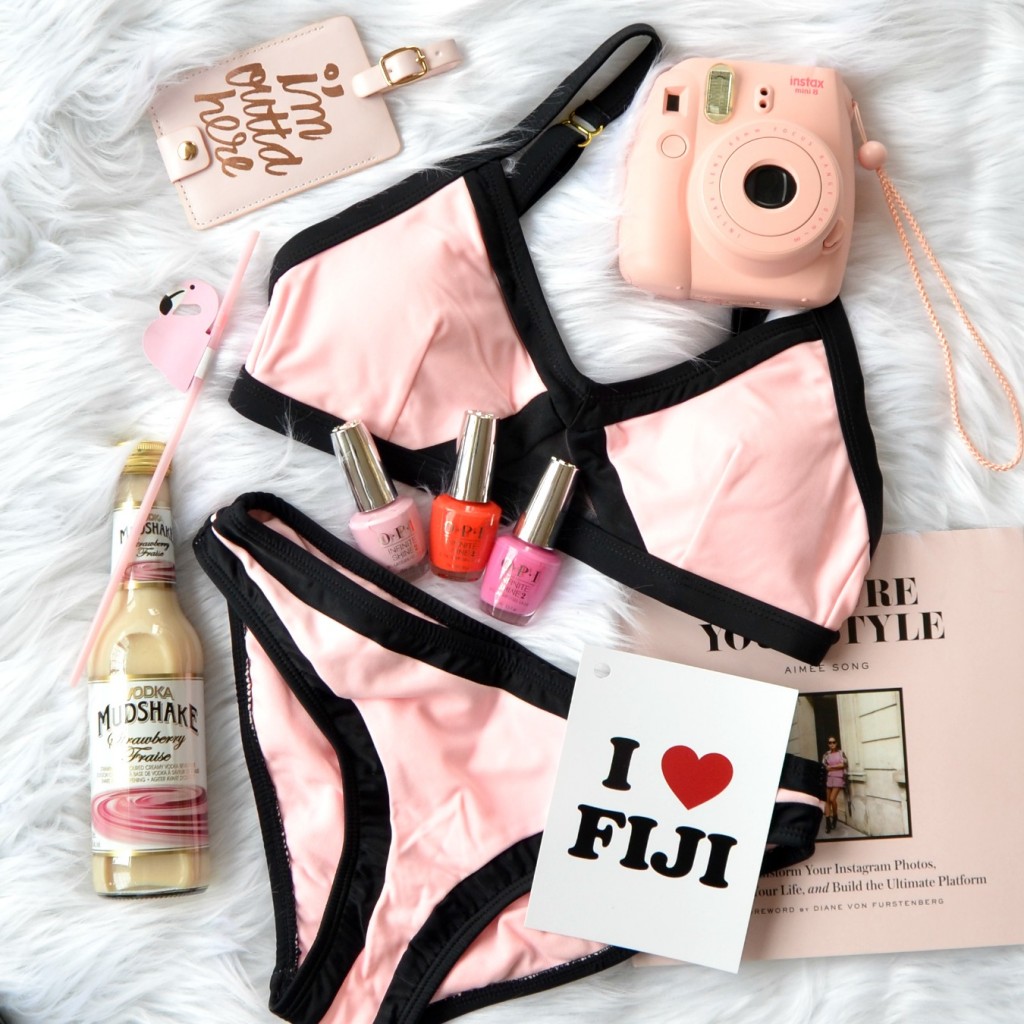 OPI Fiji
I'm off to Fiji, or at least my nails are. The new OPI Fiji Spring Summer 2017 Collection was inspired by the bold and vibrant colours of Fiji island and its beautiful and lush landscape. I think its safe to say, everyone has dreamed about this beautiful island at some point in their life? It's relaxed, friendly culture, fine cuisine, and colourful vistas is what prompted this collection.
OPI Fiji Spring Summer 2017 Collection features 12 nail lacquers in both the Nail Lacquer, GelColor and Infinite Shine formulas. With colours ranging from ocean blues, eye-catching sunset hues, natural sandy beachy neutrals and pink floraly shades, you'll be left daydreaming of white sandy beaches. Your fingers and toes can now take a journey to this tropical destination without the expensive airfare.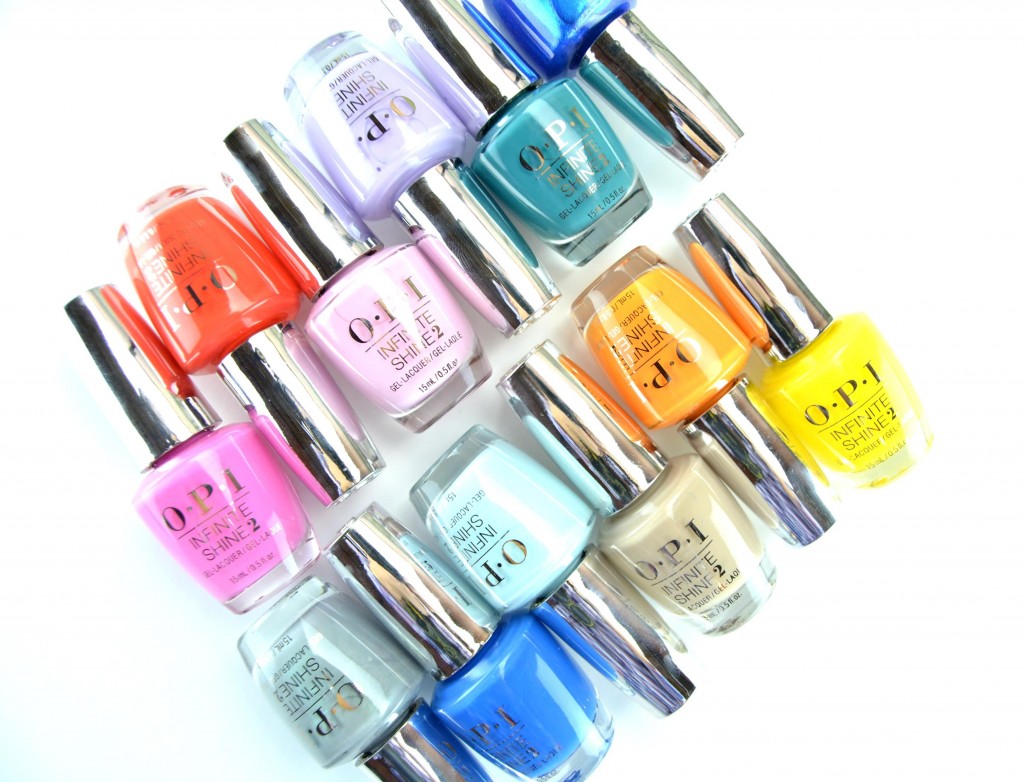 If you're looking for your polish to last, I highly suggest taking a closer look at the Infinite Shine Collection. It features both a primer and gloss that helps provide 11 days of gel-like wear and shine. This is a slightly updated formula that offers optimum sticking power to help prevent chipping. The gloss topper helps to provide a durable finish with an even higher glossy finish. When used together, the prep and protector allows for almost 2 weeks of wear.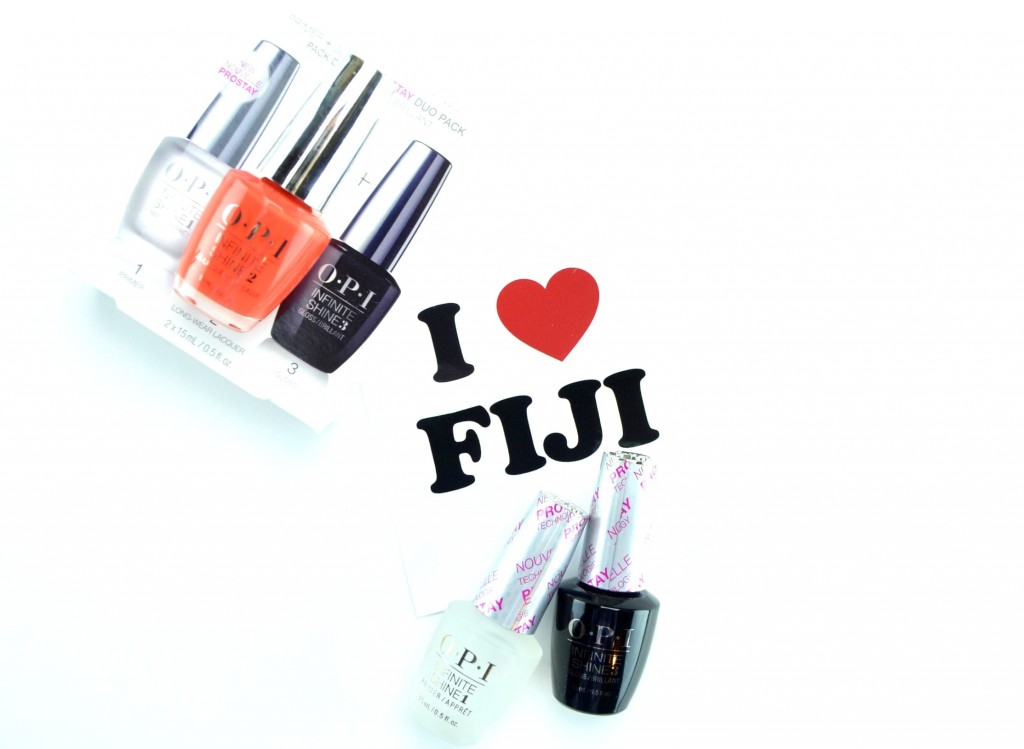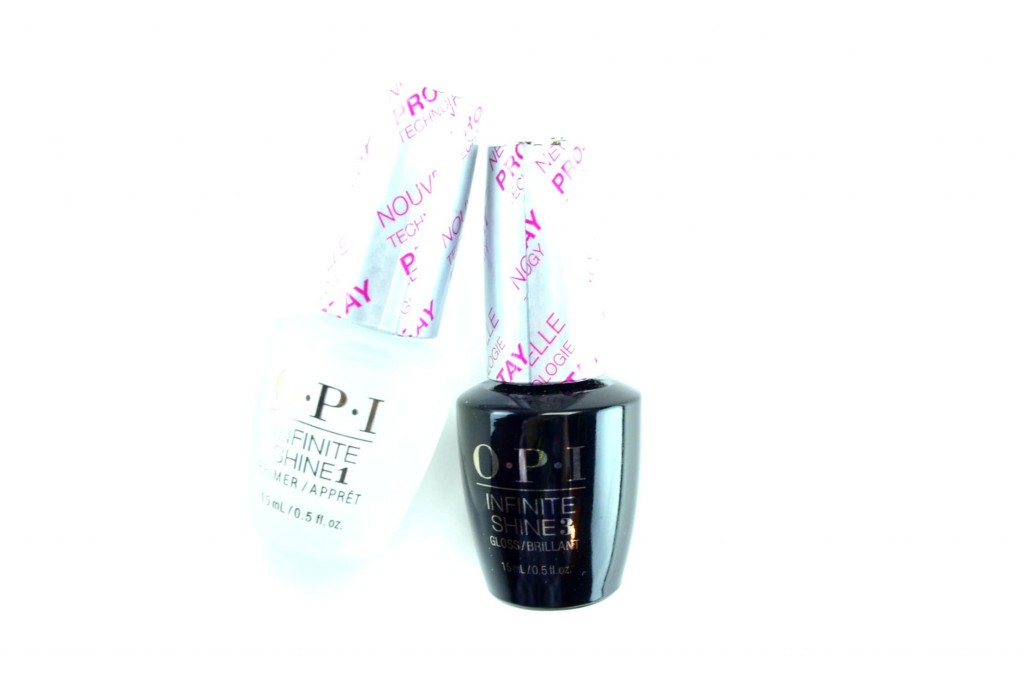 The best part about this 3-piece system, besides the 11-day wear time and long-lasting, vibrant colours, is the fact it doesn't require an LED-light. The shades found within the OPI Fiji Spring Summer 2017 Collection provide brilliant colour, with pearl and shimmer finishes and long lasting staying power. When paired with the primer base and glossy top coat you can instantly achieve a gel-like finish at home. The finish lasts until you're ready to remove it. Just like traditional nail lacquers, it's applied and removed in the same way. It's shiny finish and long-wearing staying power makes it an incredibly different process.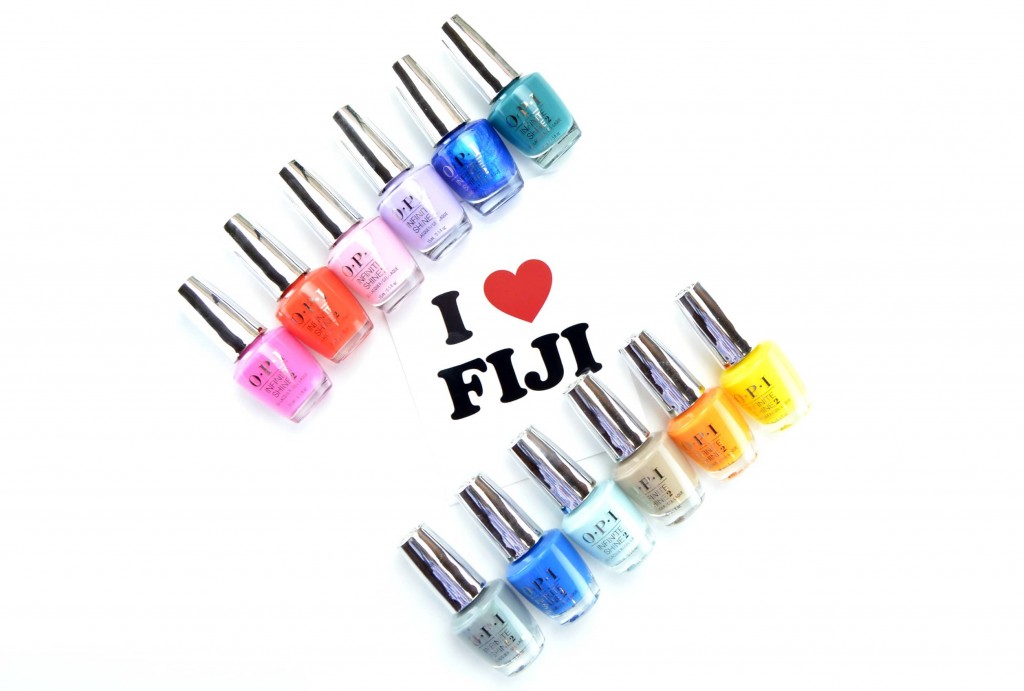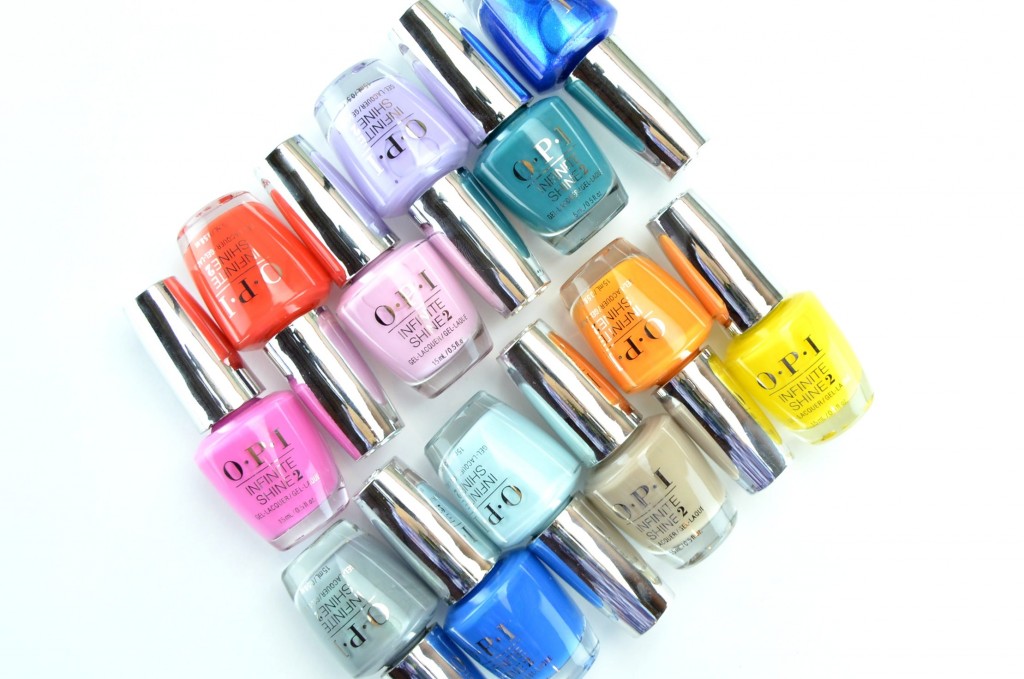 To get started on your OPI Infinite Shine Gel Effects Lacquer System, simply apply the OPI Infinite Shine Primer. This is step 1 and it helps to prevent staining the nailbed and helps to increase the lacquer durability. Next, apply one of the Fiji Infinite Shine shades in 2 thin coats. It comes with OPI's exclusive ProWide brush, like all traditional OPI polishes for easy application. Although each shade is richly-pigmented, you'll probably need two coats for an even, opaque coverage. Finally, top off with OPI Infinite Shine Gloss. This is the final step and it helps cure to the nailbed with natural light. It features a unique and innovated gel polymer formula to help do so. OPI Fiji Spring Summer 2017 Collection is available at Professional Salons and spas across Canada, in Nail Lacquer, GelColor and Infinite Shine.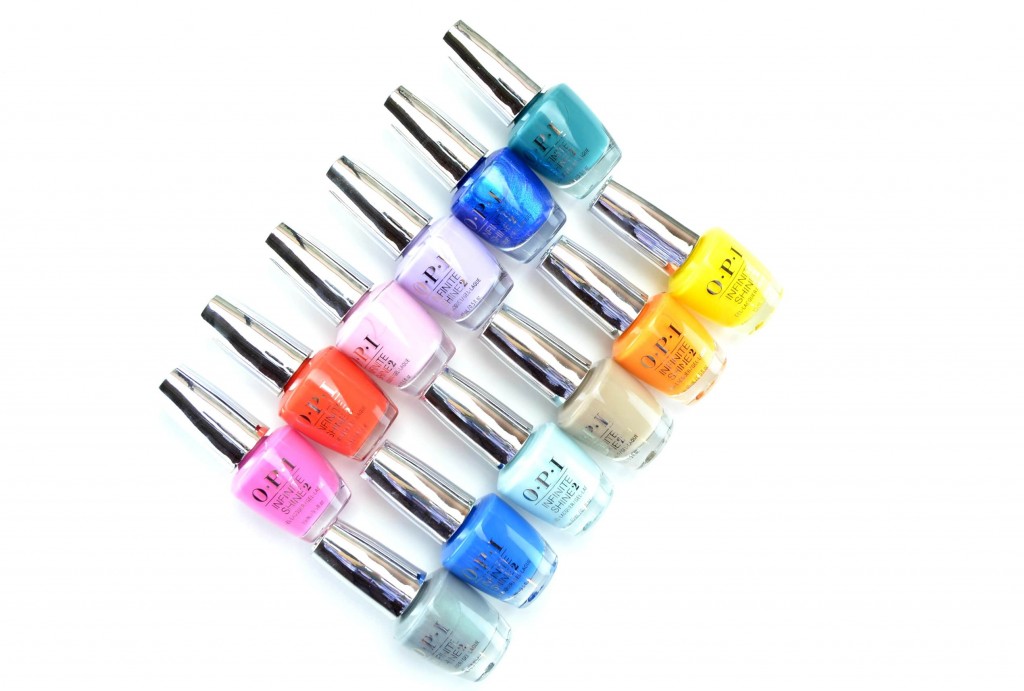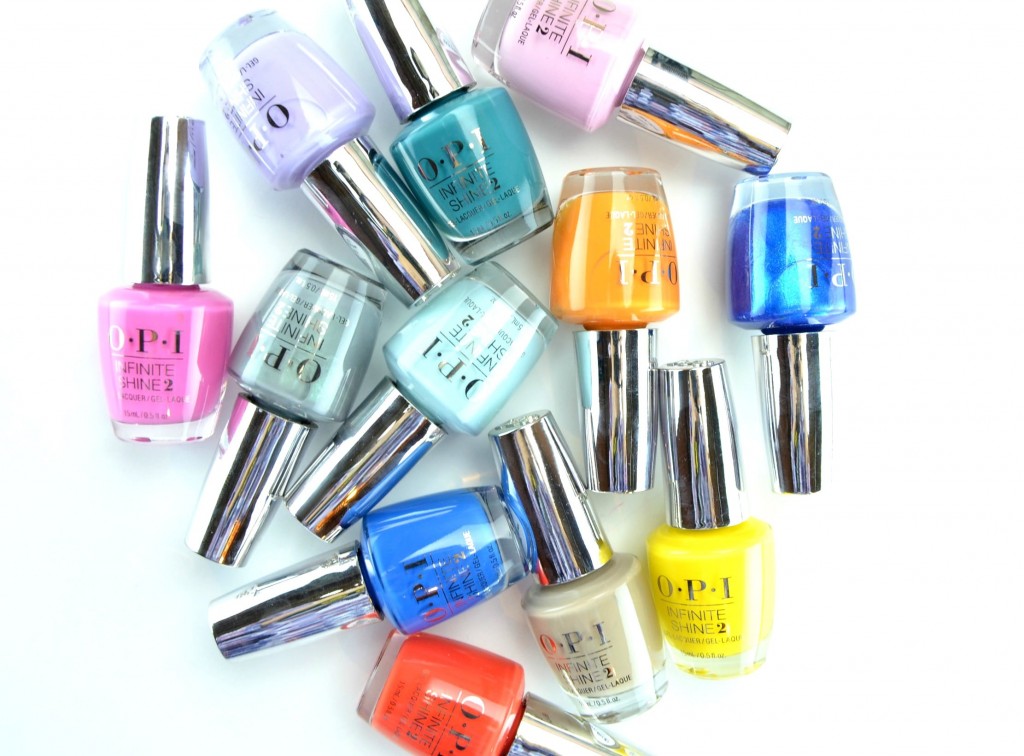 Why stop at just one time zone, you'll want to flaunt OPI Two-Timing the Zones vibrant pink shade all over the world. Living On the Bula-vard!  Is a bold and punchy red. OPI Getting Nadi On My Honeymoon is not just for the blushing bride, this lovely hibiscus pink demands attention. This OPI Polly Want a Lacquer? Is a paradise perfection pale lavender that has all the birds singing. OPI Do You Sea What I Sea? is a shimmering ocean blue that's hard to miss. OPI Is That a Spear In Your Pocket? is a tropical teal that everyone is excited to see.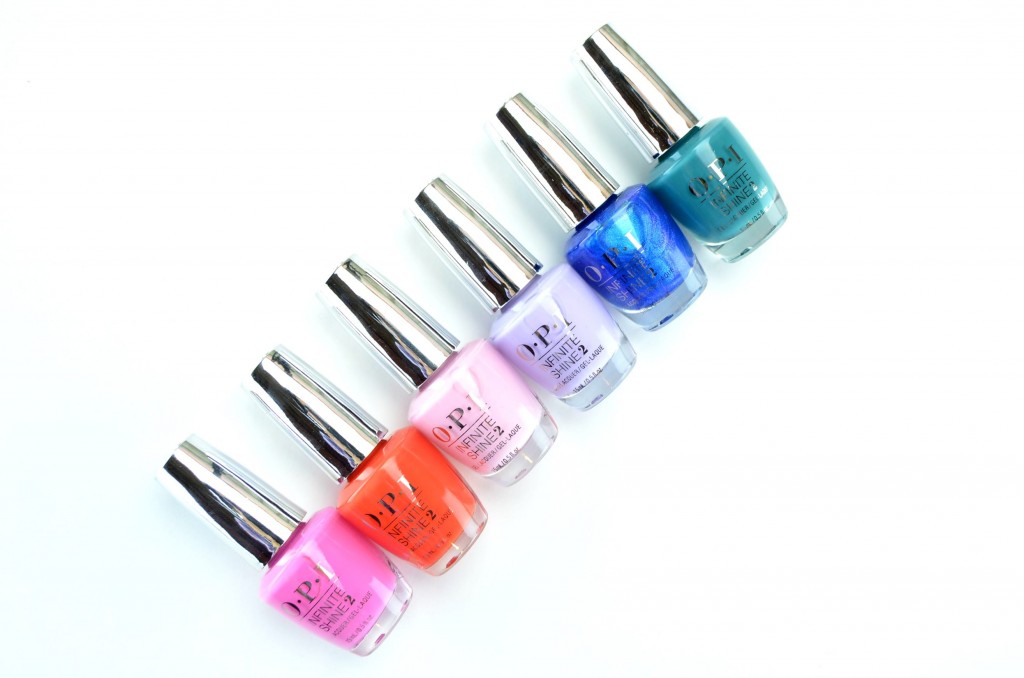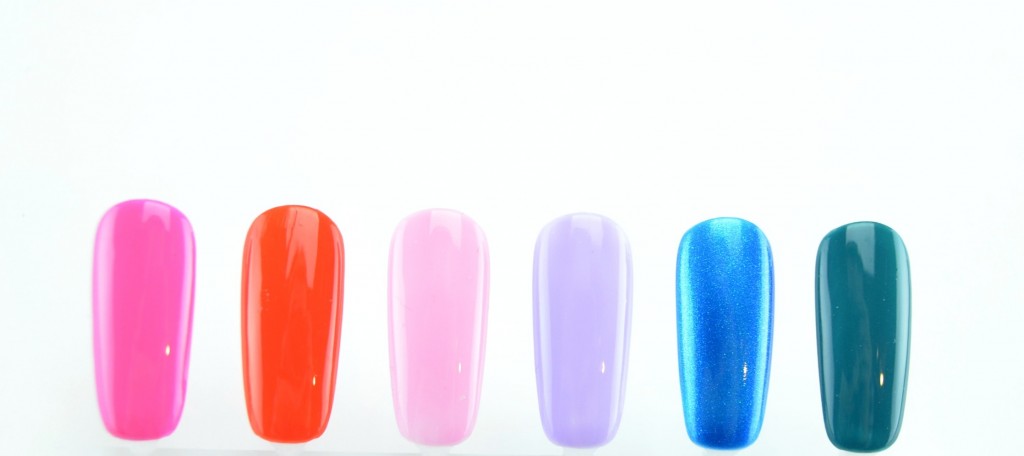 OPI I Can Never Hut Up is a mesmerizing iridescent grey. Get lost in the bottomless sea with OPI Super Trop-I-Cal-I-Fiji-istic, a breathtaking sea and sky blue. OPI Suzi Without a Paddle is a cool blue. Do Fiji in the buff with OPI Coconuts Over, a subtle toasty taupe. Compliment your sun kissed glow with OPI No Tan Lines, a warm sunrise orange. OPI Exotic Birds Do Not Tweet is a radiant yellow that looks amazing against a golden glow.