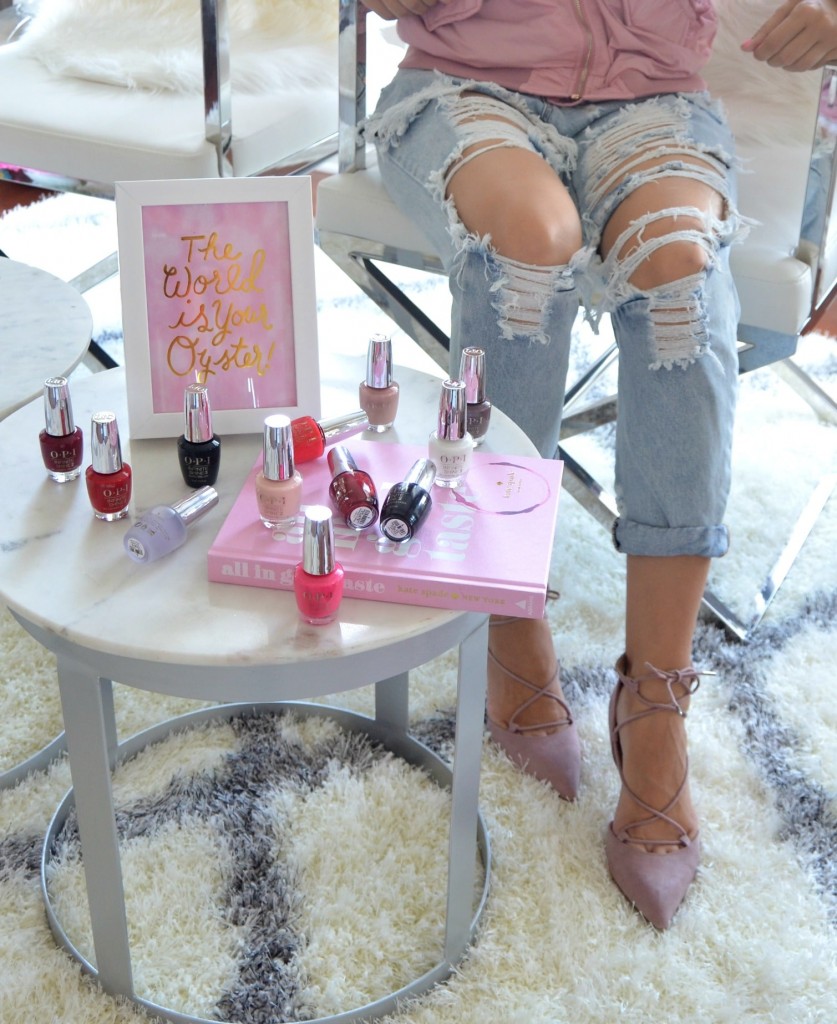 I'm lucky if my polish stays on for more than a day before chipping, so last year when I heard about the new OPI Infinite Shine Collection, that promises to provide perfect shiny, true opaque nail colour for up to 10 days without chipping, I was beyond excited. The best part about this 3 piece system, it doesn't require a LED-light. The OPI Infinite Shine Gel Effects Lacquer System provides long-lasting shine, brilliant colour, a crème finish and long lasting staying power right from the comfort of your own home. This season, some of OPI's classic and more famous shades are being released in this infinite shine formula (with 30 more shades being released in December), for a total of 60 long-lasting polishes.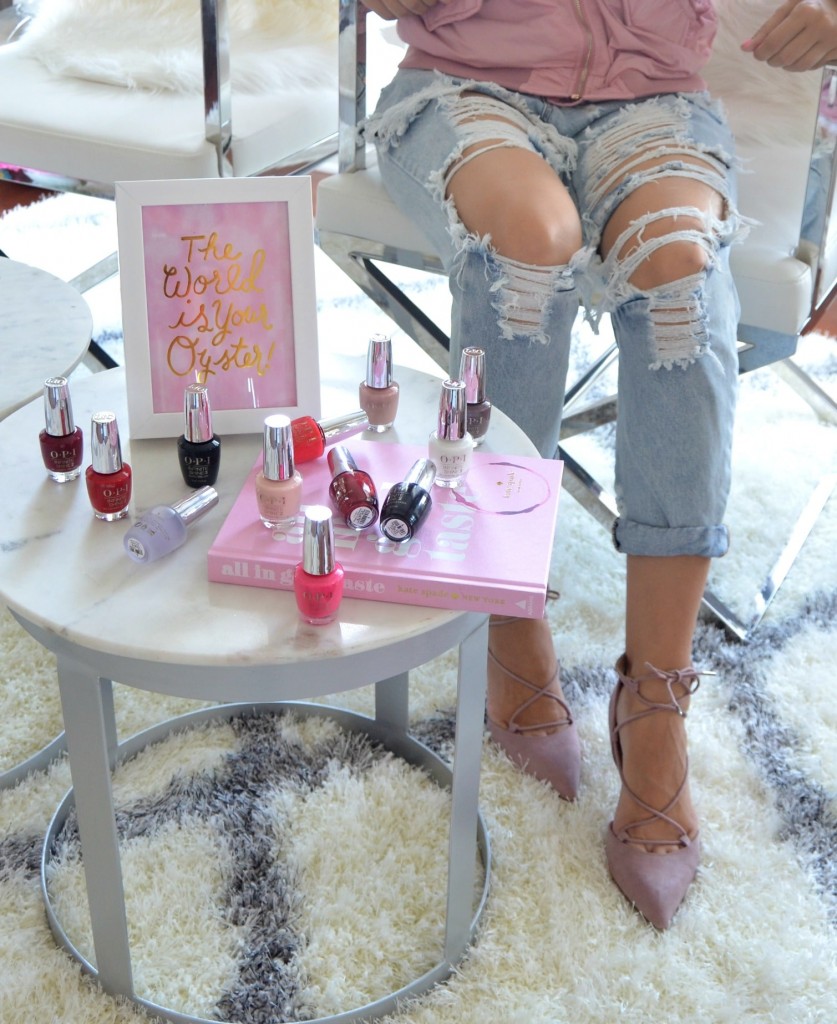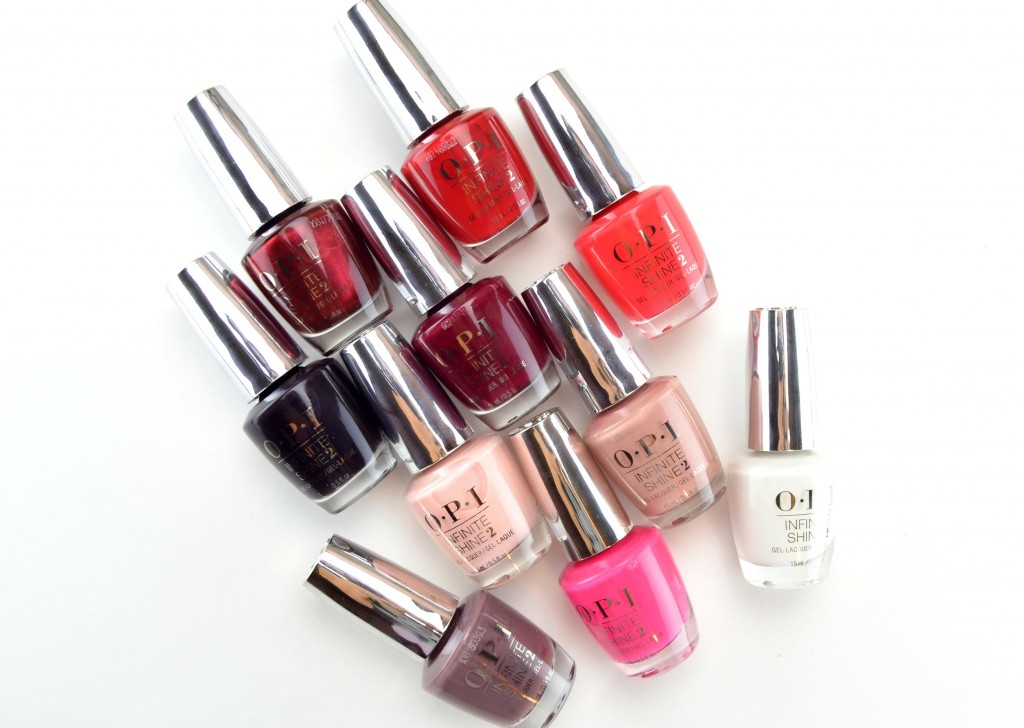 To get started on your OPI Infinite Shine Gel Effects Lacquer System, simply apply the OPI Infinite Shine Primer (Step 1) to help prevent staining the nailbed and help to increase the lacquer durability. Next, apply one of the 30 gorgeous OPI Infinite Shine Iconic Collection Laquer (Step 2) in thin coats. Of course, it comes with OPI's exclusive ProWide brush, like all traditional OPI polishes, that help for the ultimate application in a few easy strokes. Although each shade is richly-pigmented, you'll probably need two coats for an even, opaque coverage. Finally, top off with OPI Infinite Shine Gloss (Step 3) to help cure to the nailbed with natural light, thanks to its unique and innovated gel polymer formula.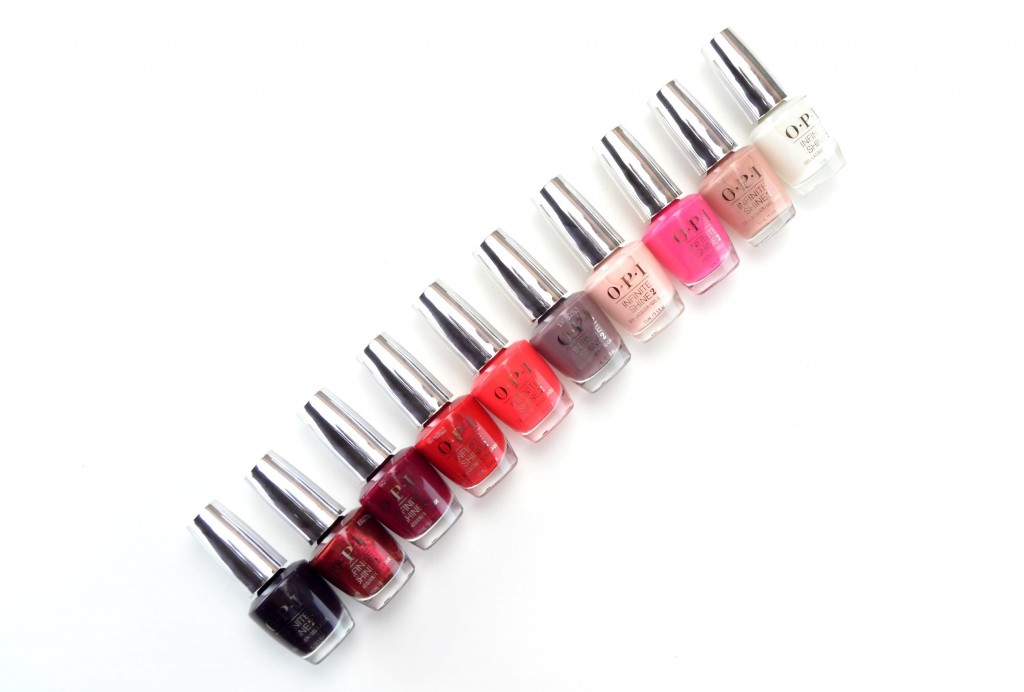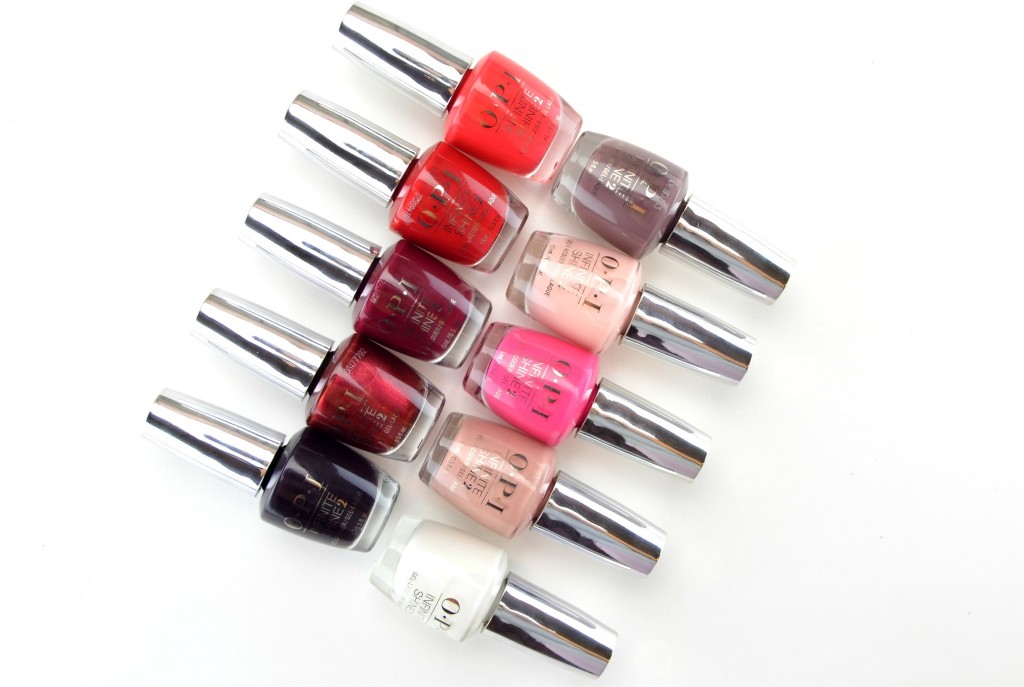 When paired with a primer base and glossy top coat you can instantly achieve a gel-like finish at home that lasts until you're ready to take it off. Just like traditional nail lacquers, it's applied and removed in the same way, but it's the shiny finish and long-wearing staying power makes it incredibly different.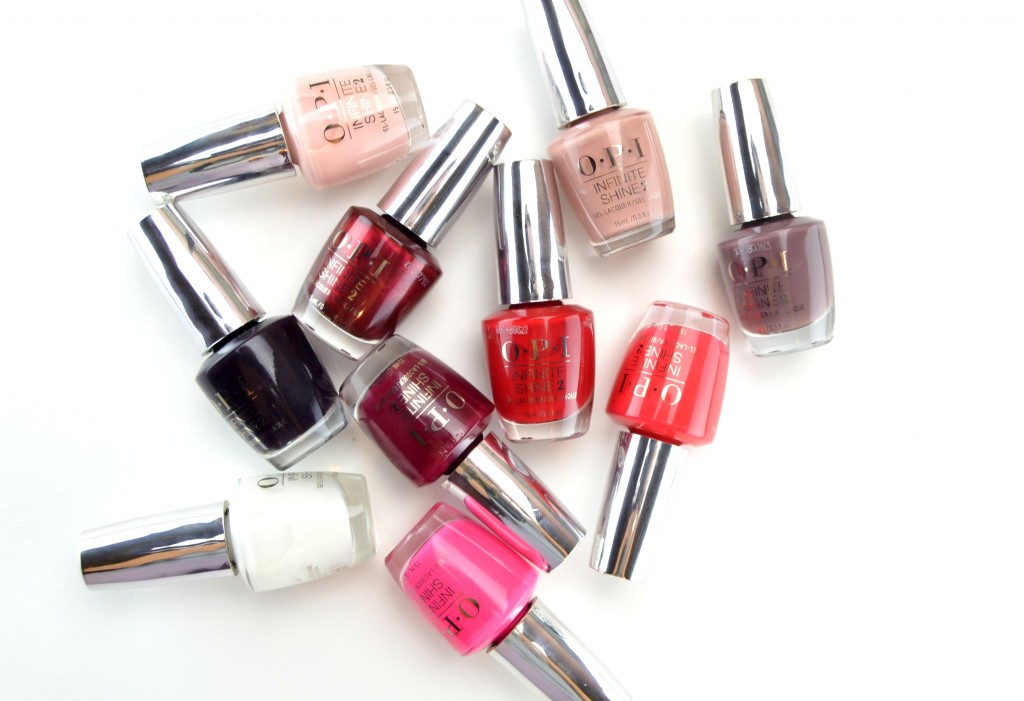 OPI Infinite Shine Lincoln Park After Dark is almost completely black yet has a slight eggplant undertone that makes it totally unique, I'm Not Really a Waitress is an extremely dark vampy shimmery red, Malaga Wine is a rich, creamy, deep plum, almost wine red, Big Apple Red is a classic cool red and Cajun Shrimp is a stunning coral-y red.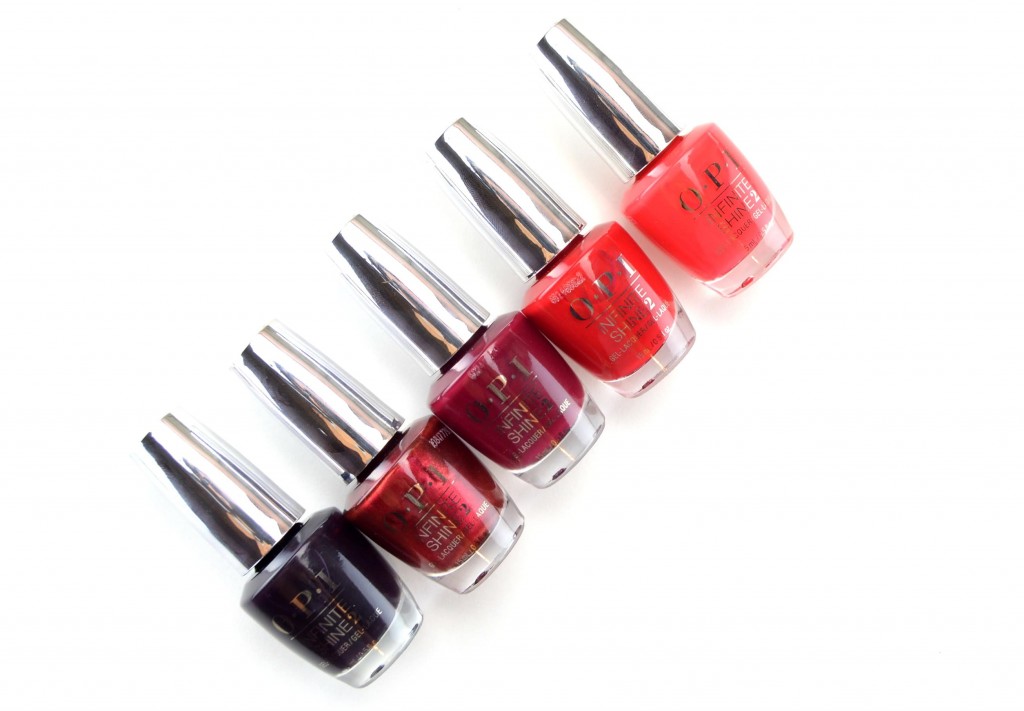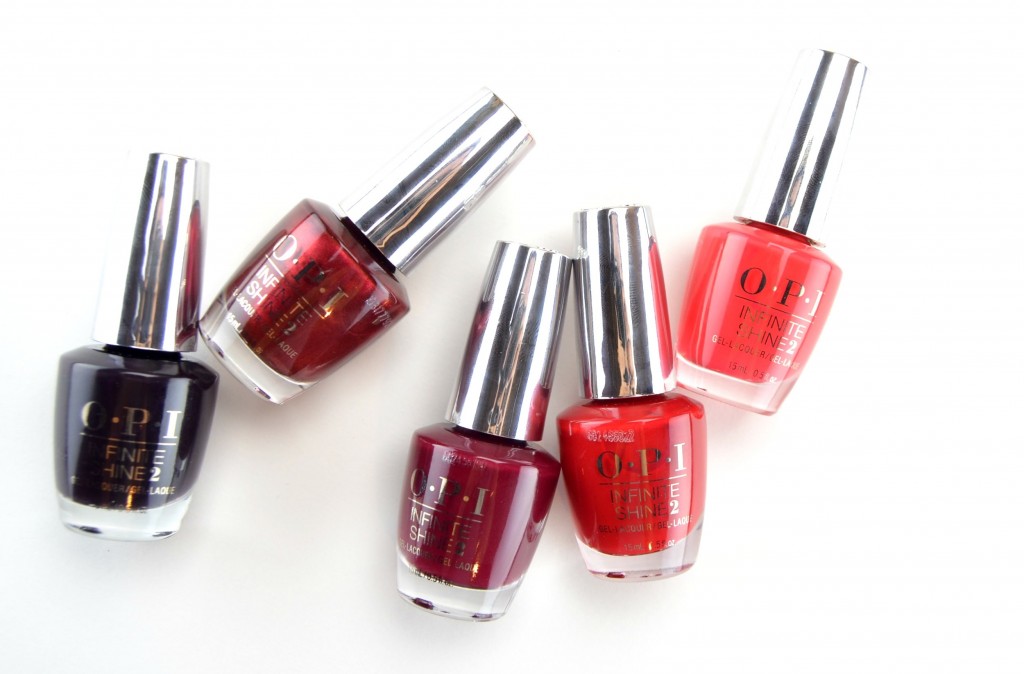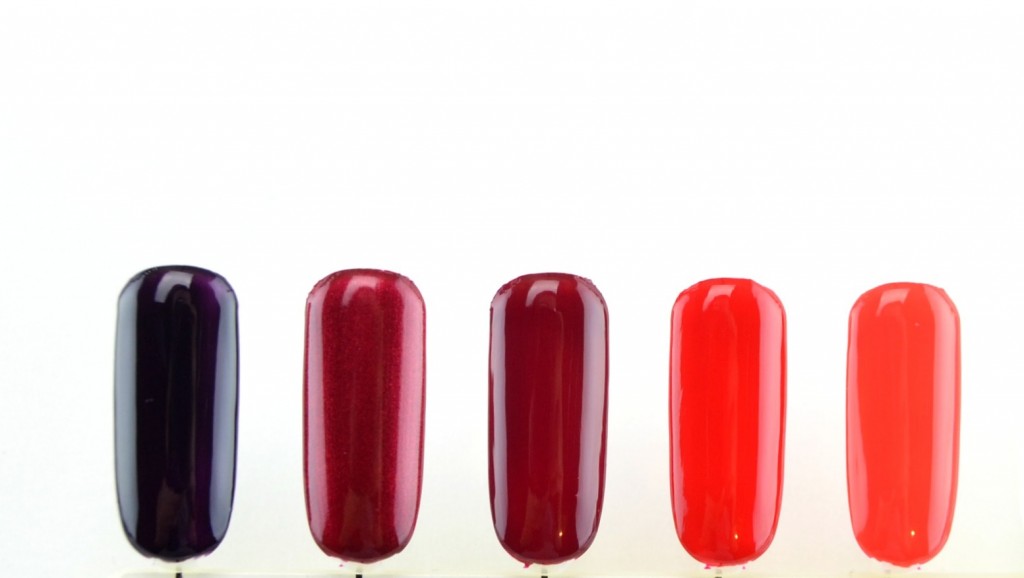 OPI Infinite Shine You Don't Know Jacques! is the perfect fall taup-y brown, Dulce de Leche is a pale pinky nude, Strawberry Margarita is a bright and cheerful pink, Bubble Bath is an extremely pale peachy pink and Funny Bunny is a soft sheer white crème. OPI Infinite Shine Lacquers are available at Professional Salons and spas across Canada and retail for $16.95 each.