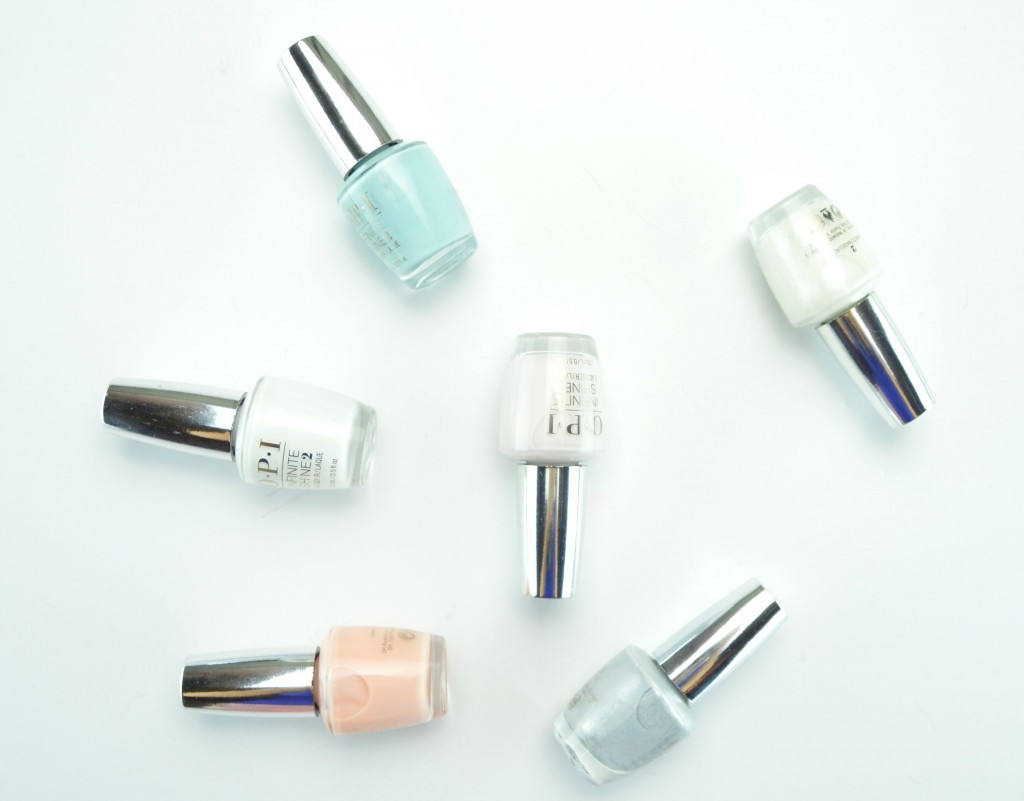 Explore the softer side of shine
As much as I love my bold and bright shades, I've been drawn to pale, pastel hues lately. These past few months have been all about softer colours, in both fashion, home décor and cosmetics. The OPI Infinite Shine Soft Shades draw inspiration for these colours with perfectly on-trend shades that complement this season's hottest looks. The collection features 6 fashion-forward nudes, pastels and blushes that are rich and creamy, true-to-bottle colour, in the lightest hues possible (which make it extremely hard to photograph). It also comes with their 10 day, high-definition, gel-like shine formula. This unique lacquer system allows you to get the long-lasting, brilliant shine of a gel, with the ease of a traditional nail polish in a 3 piece step process.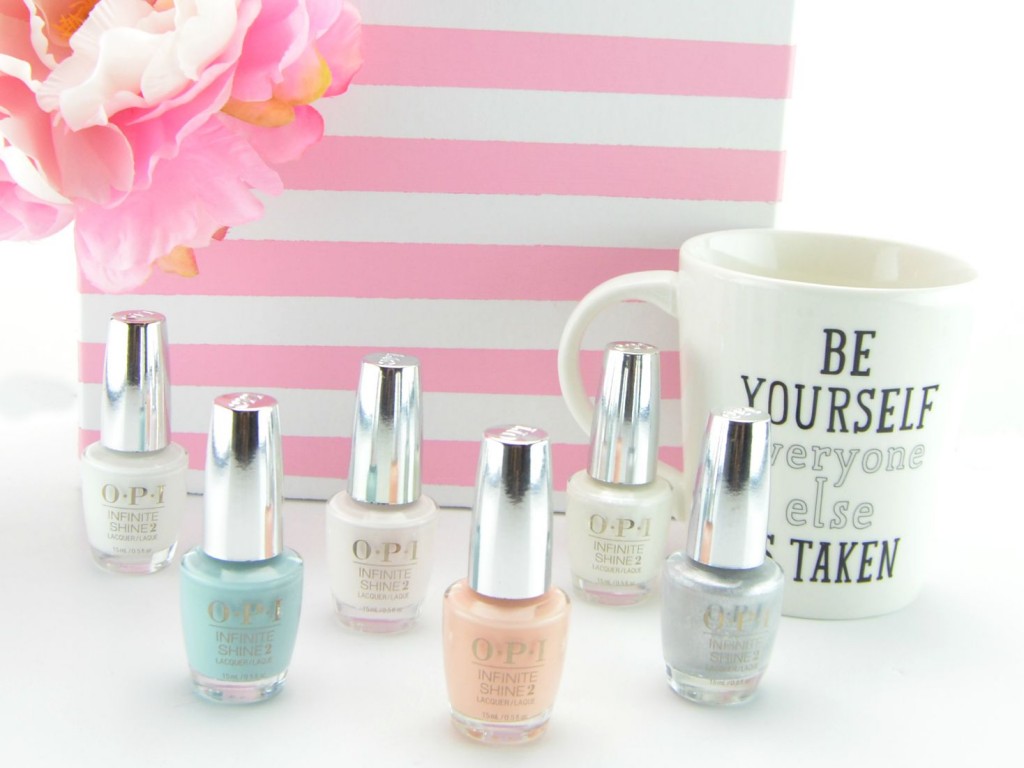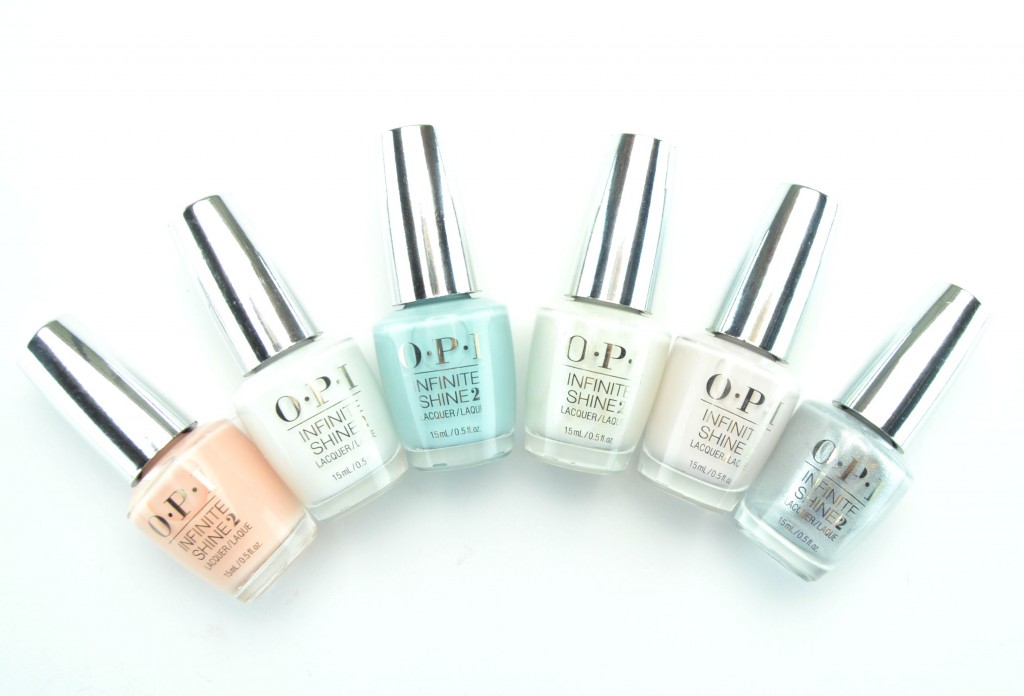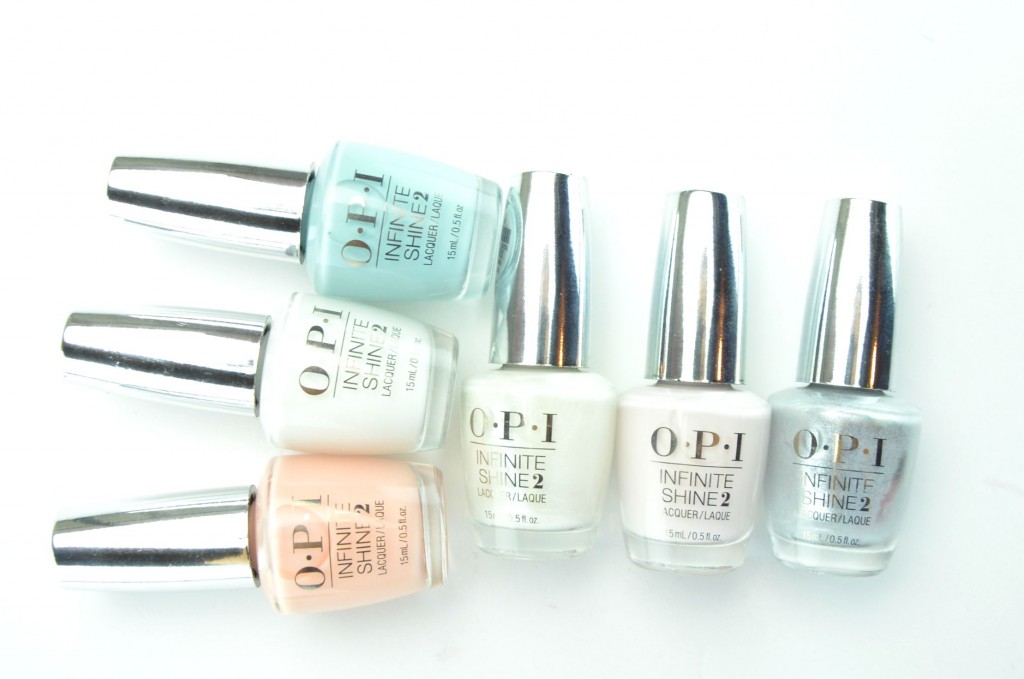 OPI Infinite Shine Soft Shades provides rich colour, intense shine and long lasting wear time, same finish you'd get with a gel polish, without the use of a UV lamp. You simply prep the nails to help grip the colour and prevent staining with the OPI Infinite Shine Primer, then add the lacquer colour of your choice, and top with OPI Infinite Shine Gloss to help cure. Its ProWide brush covers the entire nail in 2 easy swipes and most shades are fairly pigmented, for being so light in colour. Each shade does require two coats to achieve true opaque coverage, which can be expected for such pale shades. Its quick drying formula sets within 10 minutes and lasts for a solid 10+ days without chipping. It really does provide an entire week's worth of high shine without becoming flat or dull. Each shade works beautifully together to help create this season's hottest pale, pastel nail trend.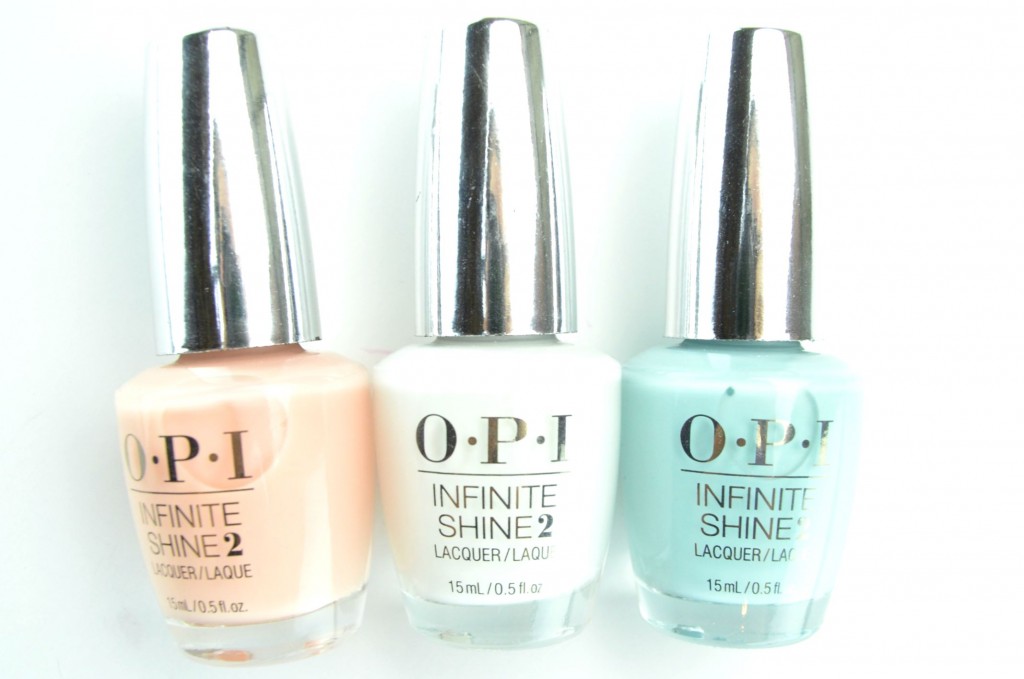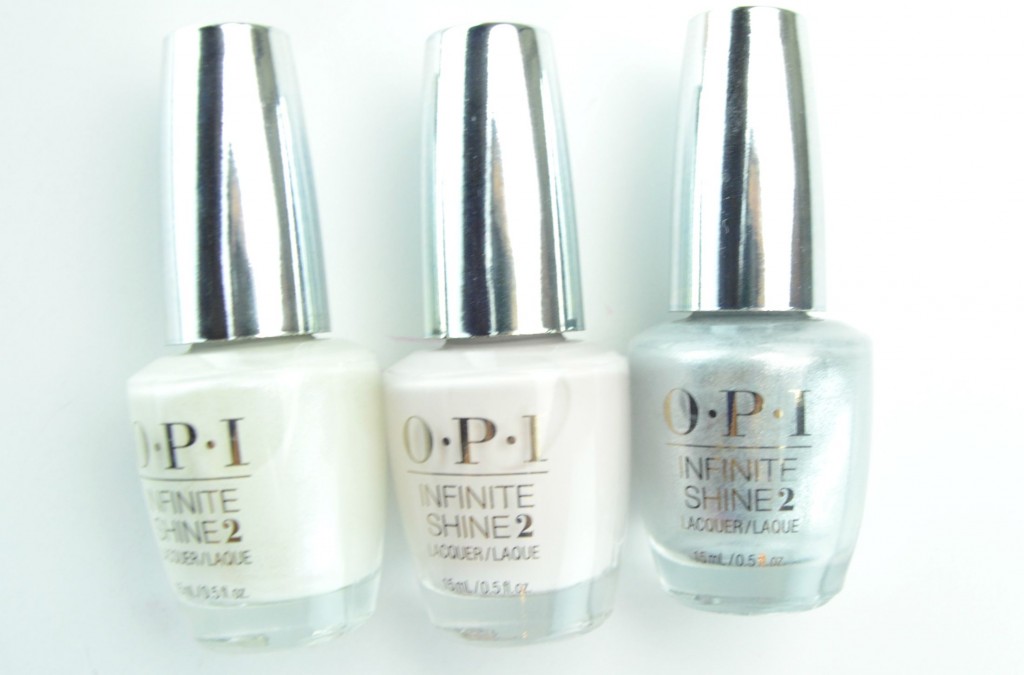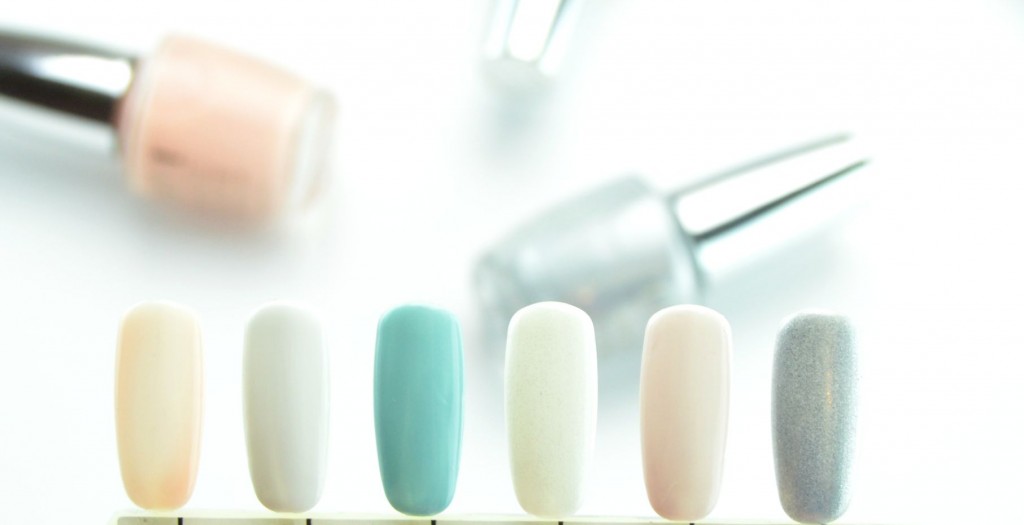 OPI Infinite Shine Soft Shades in The Beige of Reason, is a sheer, rosy light beige, Non-Stop White is the perfect solid opaque white, Eternally Turquoise, is a pale green hued blue, Pearl of Wisdom, is an extremely lightly shimmering mother-of-pearl shade, Beyond the Pale Pink, is a scandalously nude, barely there pale pink and Go to Grayt Lengths, is a chic shimmering, silvery grey. Each shade retails for $18 each at professional salons and Hudson's Bay across Canada.