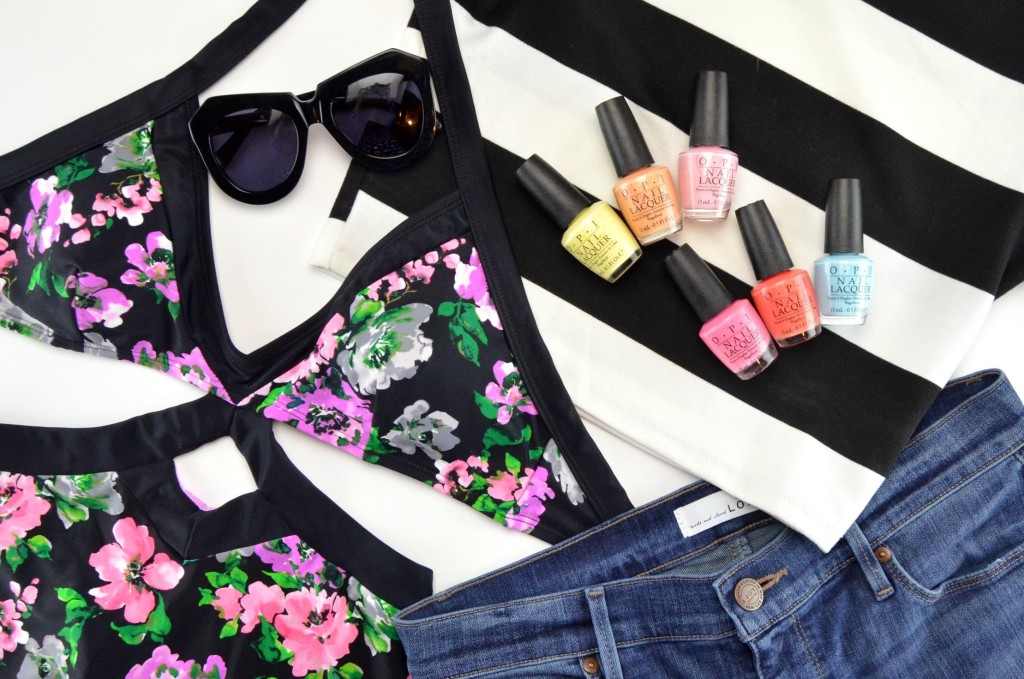 Just in time for summer, OPI has rolled out 6 limited edition shades that I could hardly wait to feature on this fashion blog. They all have a sweet, vintage-style appeal to them, perfect for basking on the French Riviera or any other summer activities you have planned. The OPI Retro Summer 2016 Collection is a fashion throwback when swimsuits had strong structural silhouettes, crop tops were all the rage and when focusing on your waist, with high waisted pants were the only way to go. Go old school with bold, yet sophisticated twist with these 6 cool hues that will pair beautifully with all your cute summer clothes this season. "We're dreaming of days spent at a seaside resort, with nothing more pressing on the 'to do' list than making a splash," said Suzi Weiss-Fischmann, OPI Co-Founder and Brand Ambassador.  "From aristocratic soft blue Sailing & Nailing to sizzling red-orange SPF XXX, Retro Summer celebrates the glamour girl in everyone."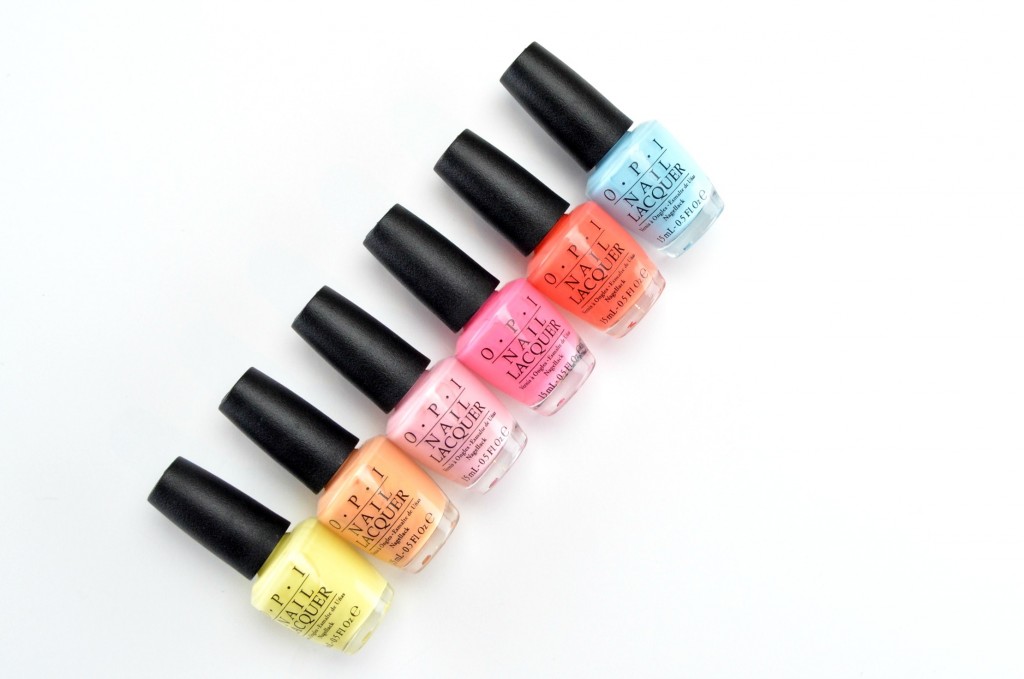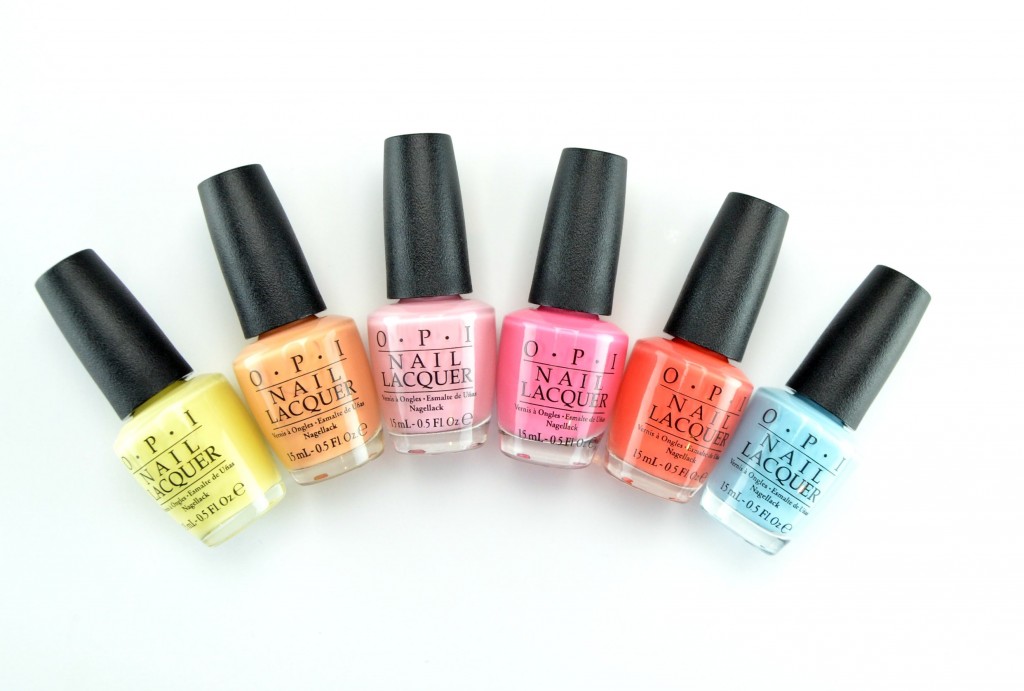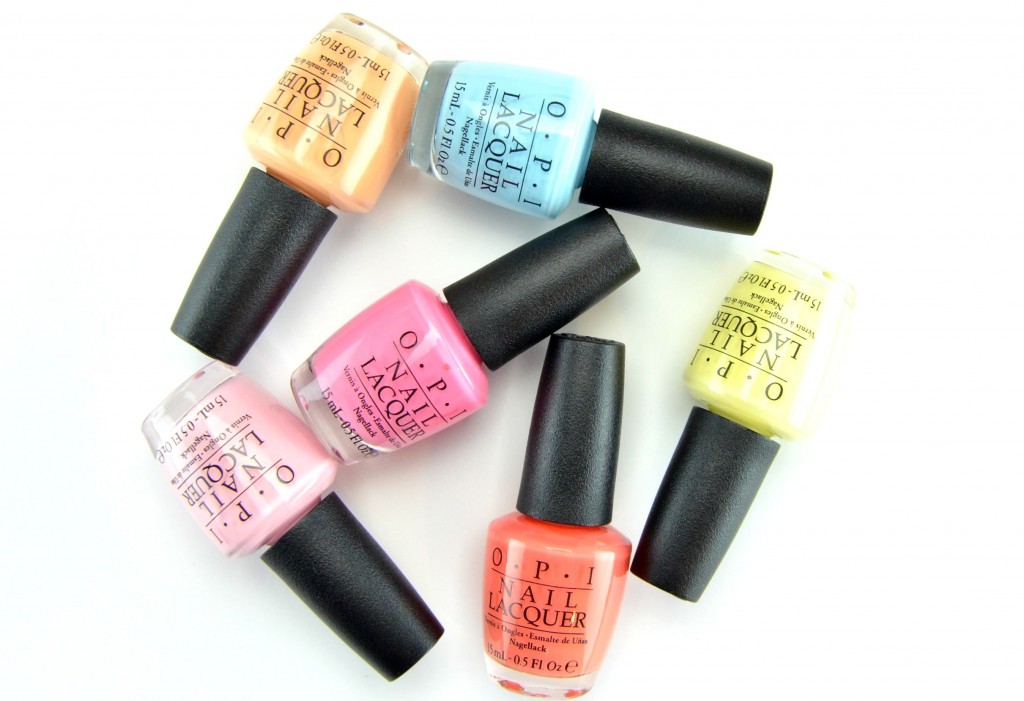 OPI I'm Getting a Tan-gerine is a peeling, citrusy orange that you can instantly warm up.
OPI Towel Me About It is a flirty, sunny yellow that speaks volume on style. This creamy pale yellow does require 3 coats to achieve true opaque coverage, but it's totally worth the time.
OPI What's the Double Scoop? Is a summer-fun pink that's rumored to be taken… by me. No surprise this is my favoutite colour, a lovely summer, cotton-candy pink.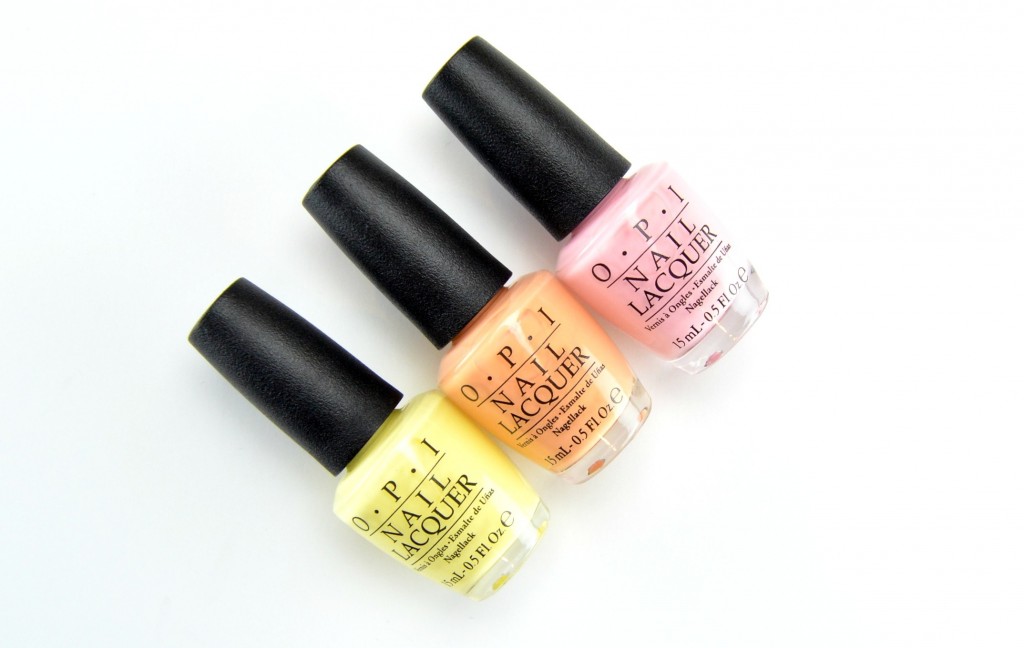 OPI Flip Flops & Crop Tops is the perfect bright pink that will go with all your summer faves. This is also another fave, a stunning medium pink crème, that's slightly brighter than the shade above. You could probably get away with a single coat, although I always double up, just to make sure it's completely opaque.
OPI SPF XXX is an orange-red that so hot, it's off the charts. This is a stunning dusty coral, but depending on the way the light hits the nail, it may lean more orange.
OPI Sailing & Nail-ing is a light, breezy blue that's sure to charm your first mate. A stunning light sky blue crème that requires two coats.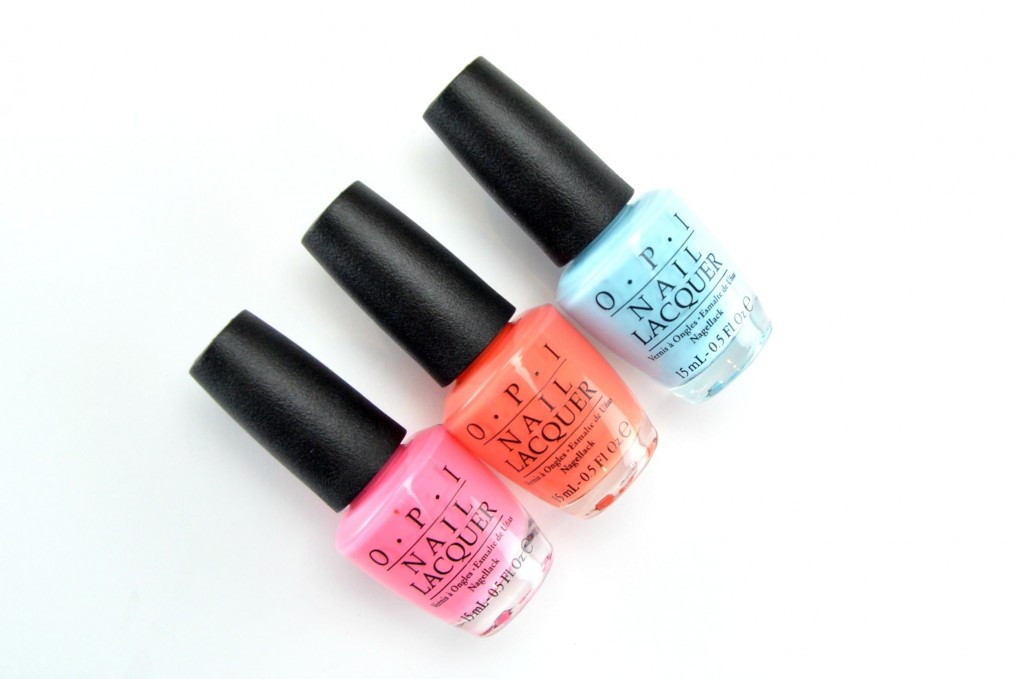 Of course the OPI Retro Summer 2016 Collection comes with OPI's famous rich and creamy, true-to-bottle colour that you have come to love and respect from the brand. Its unique brush is easy to use and deposits just the right amount of polish for a seamless and effortless application. It covers the entire nail in a few simple strokes and all 6 shades are truly opaque in as little as 2 to 3 coats. Each shade retails for $12.50.