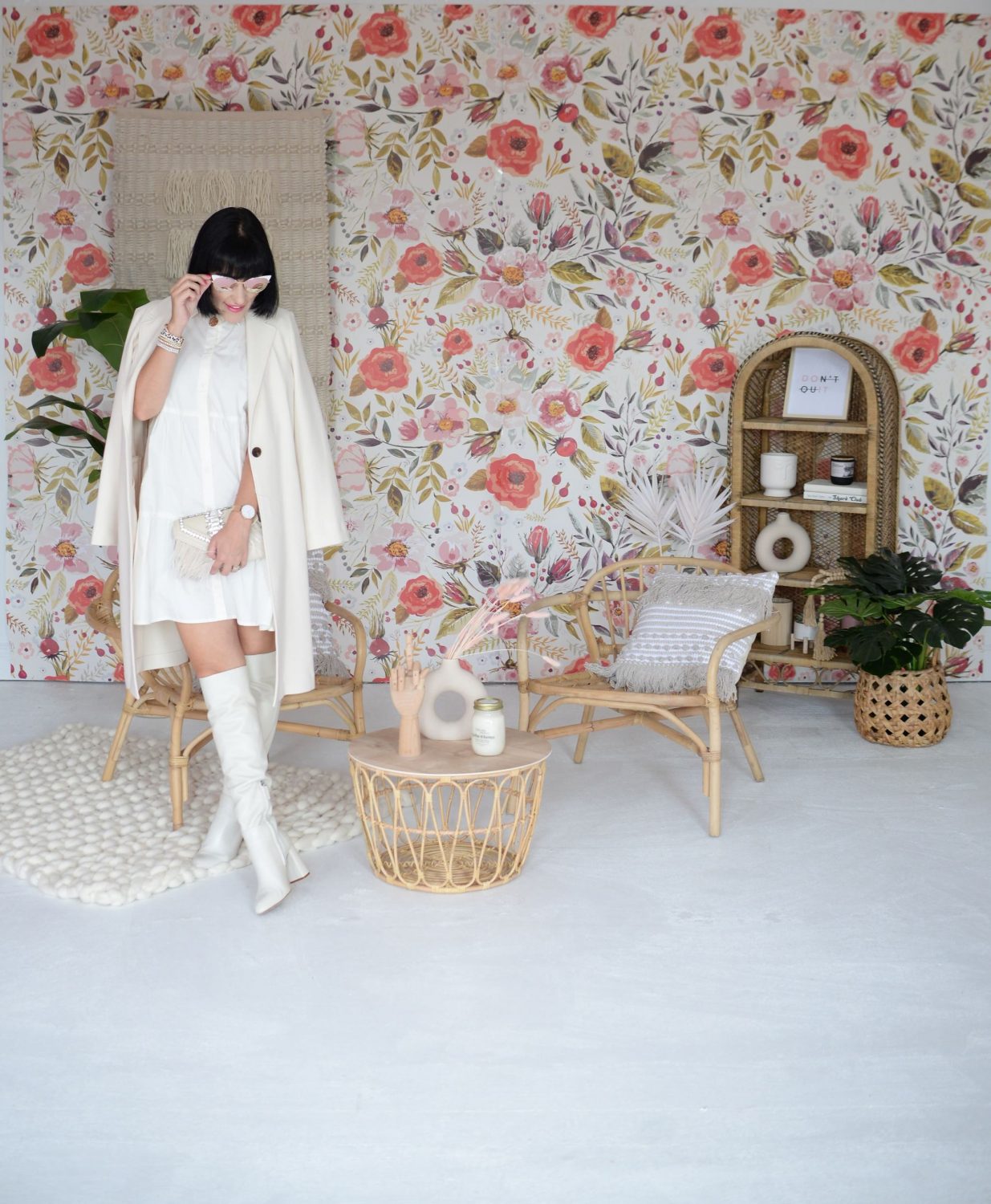 Tips for Styling White In The Winter
White isn't forever. I know some think its an incredibly difficult colour to wear. If you know going in, you'll probably spill and get it dirty, it takes some of the pressure off. Its and extremely fresh and chic way to update any dull look. When syled correctly, especially during those dark and dreary fall days, it can be that extra lift of excitement we all need. The most important thing you can do when looking for a white piece to add to your wardrobe this season, is your instinct and wear what you feel comfortable in. Don't pay too much attention to "rules" or trends, just wear what you love.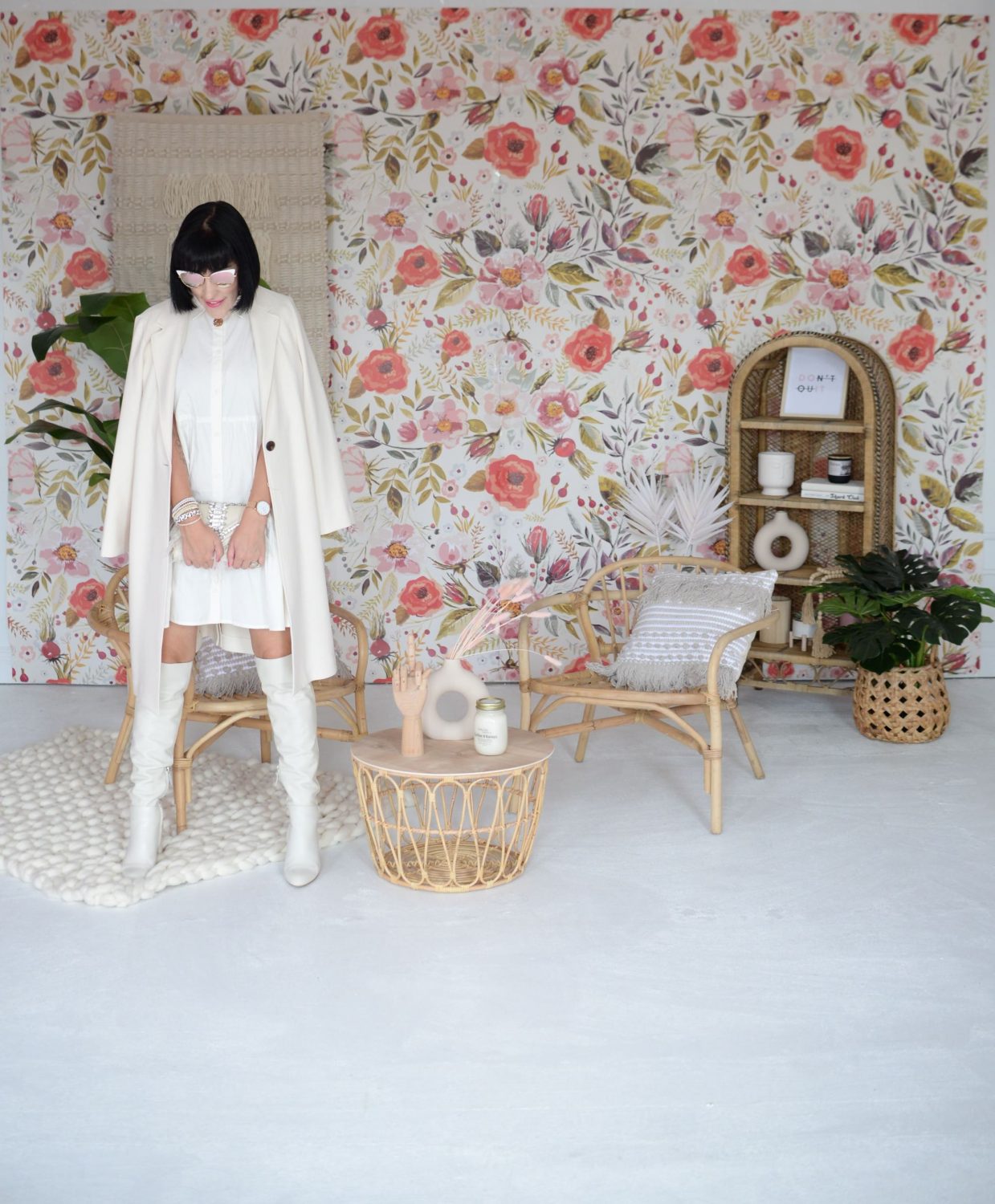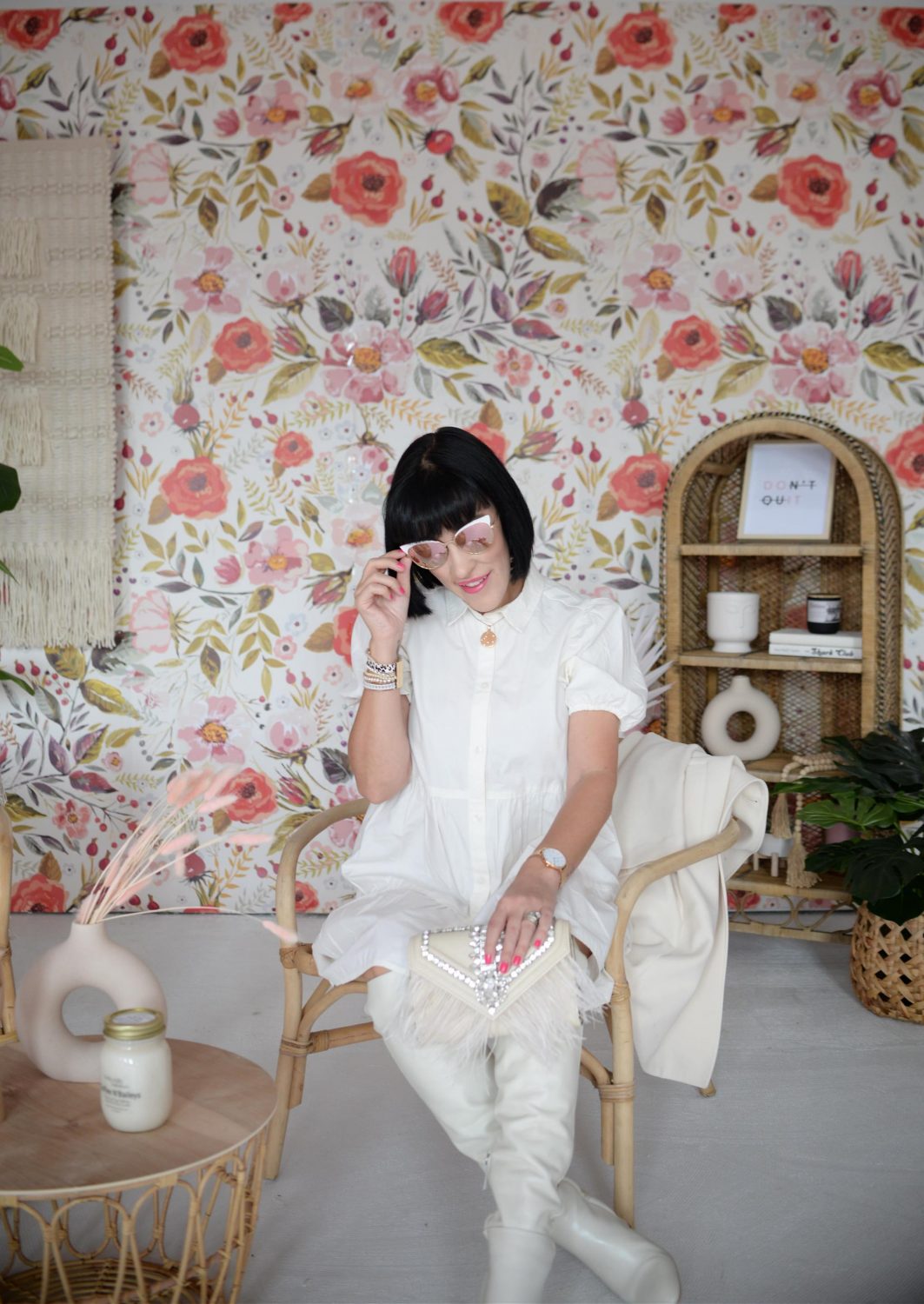 Although the anxiety of getting white dirty, is a real fear, today we're going to talk about tips you can follow to ensure you feel confident in it all day. I promise you, white isn't as scary as you think. In fact, knowing that there is a chance it's going to get dirty, takes some of the pressure off wearing it. Today we're talking about how to "pull off" white all winter long.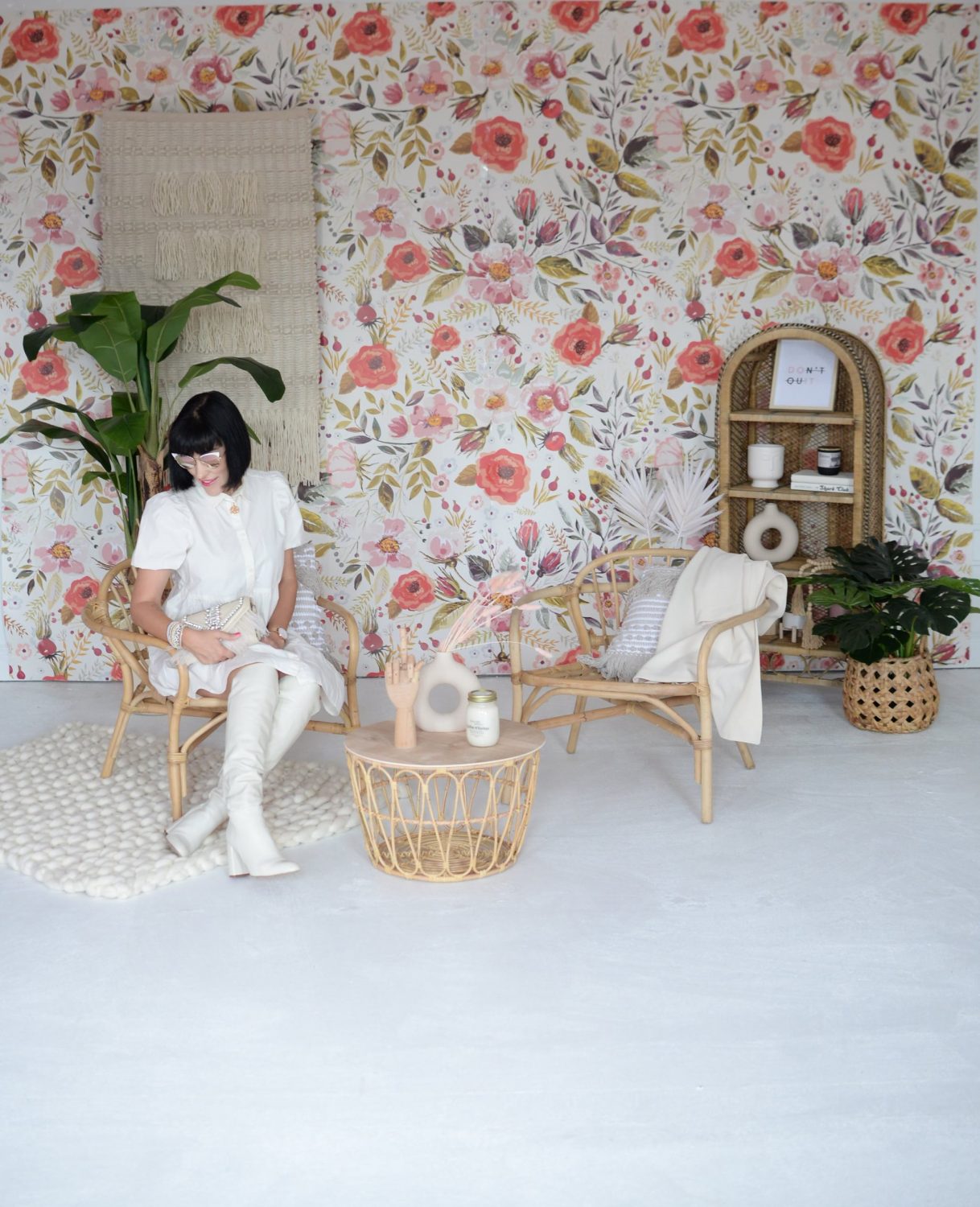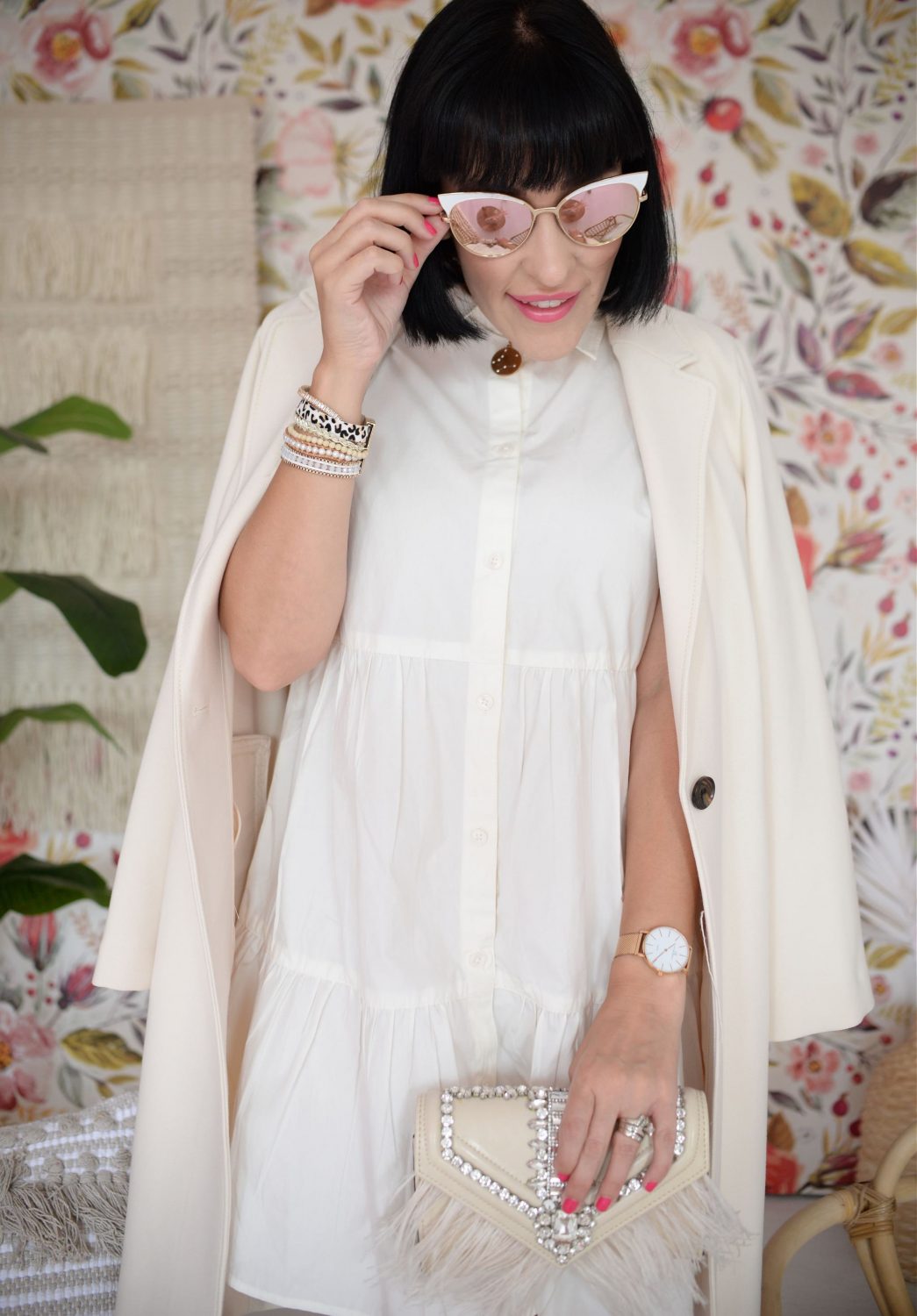 This is probably the "scariest" one, but don't be afraid to wear it from head-to-toe. I know this is often saved for those hot, summer months, but it can look equally as chic during the winter.  Be sure to check your booty before you leave the house though. You don't want to be wearing the wrong underwear. As much as you may want to wear white undies, a nude pair is actually best. Same goes for the upper body. Try a nude bra to help create a unified look. The trick to creating a seamless look is to stick with nudes.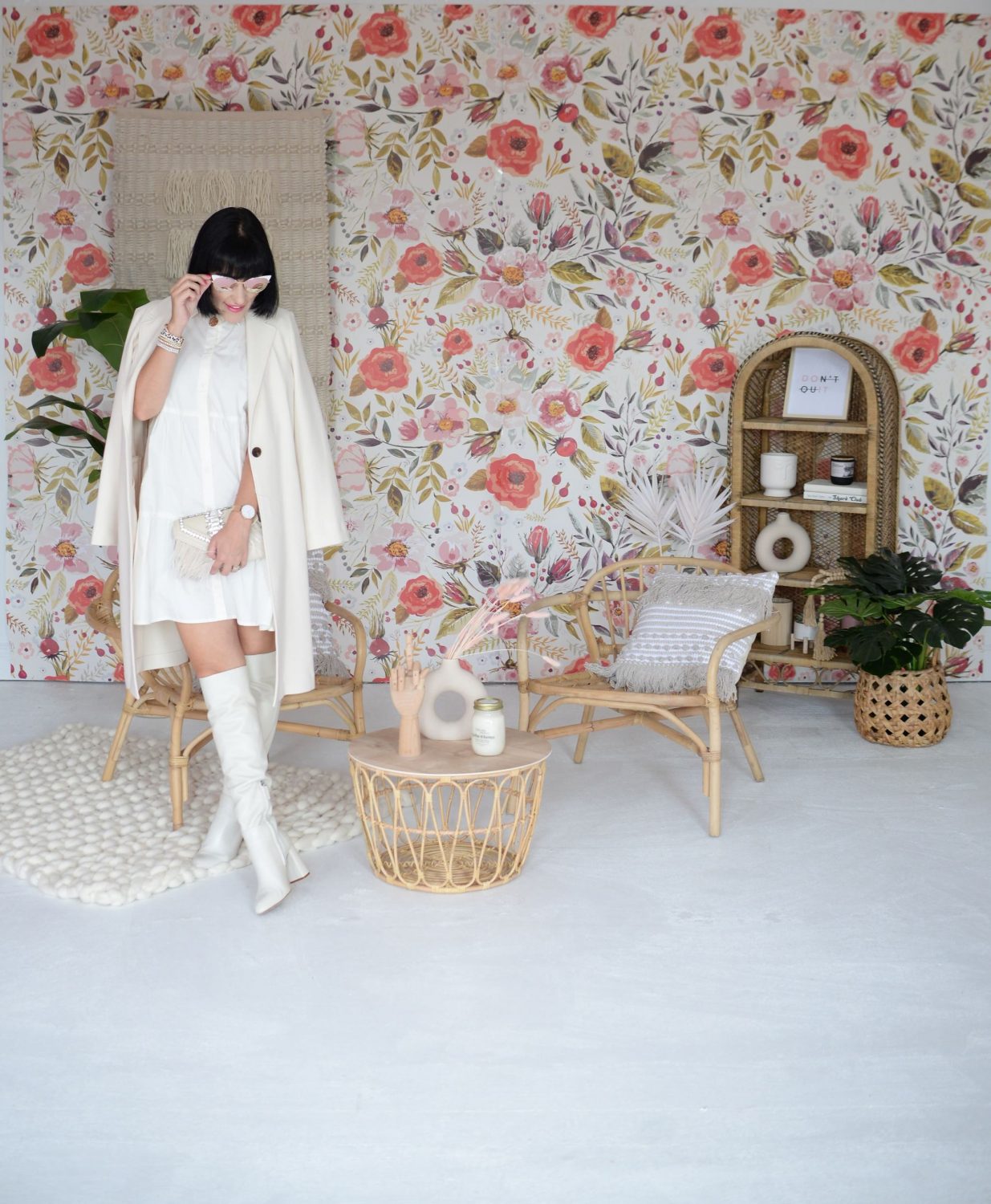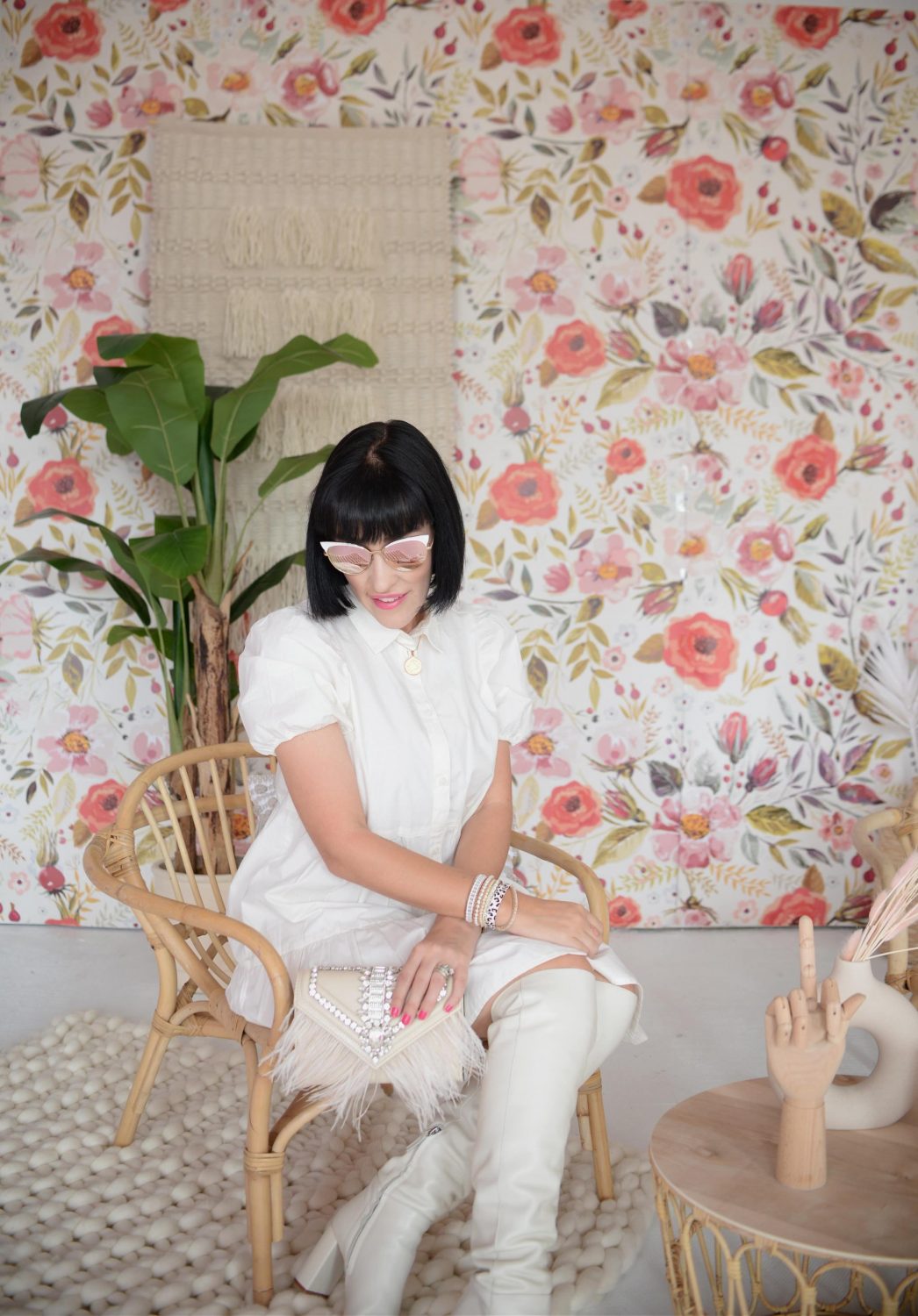 Another thing to keep in mind, is no two whites are ever going to be the same, so don't stress about matching the colour perfectly. Instead, look to achieve a sleek and modern look with your fabrics.  Your tops and bottoms don't have to be the exact same white, in fact, they don't even have to be the same material. Having different hues of white, in different fabrics, will help add visual interest to your outfit. This will help ensure you don't look like you're wearing some sort of uniform.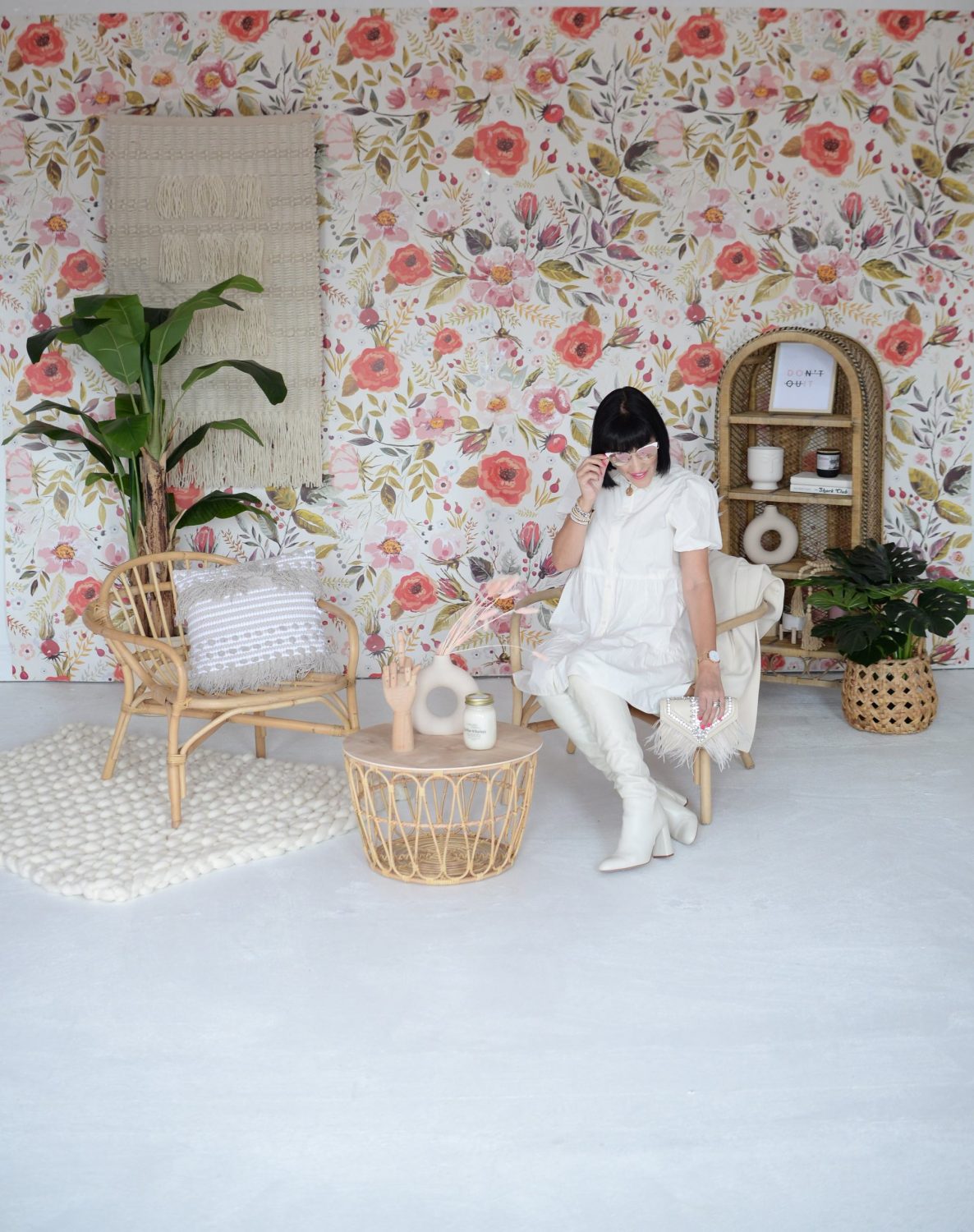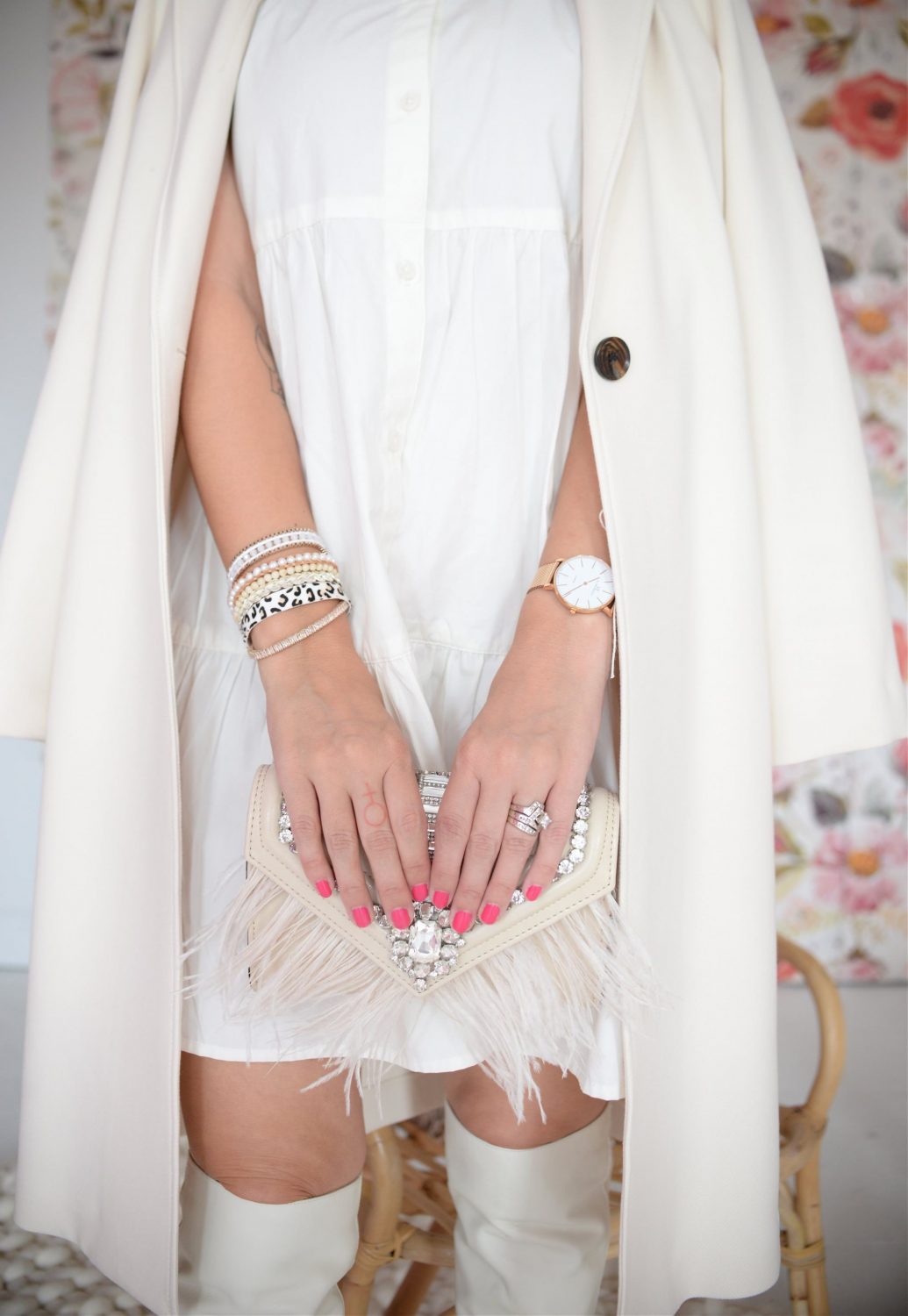 Look for white items that have a little structure. This could be something as easy as a button-down blouse or a form-fitting dress, but my personal fave is white denim. This is especially nice during the slightly cooler months. The trick is to look for items that aren't too sheer or flimsy. You want pieces that have some weight and thickness to them. This not only helps hide those lumps and bumps, it also helps ensure you can see your skin underneath. Thicker fabrics, like denim, tend to look and feel more expensive.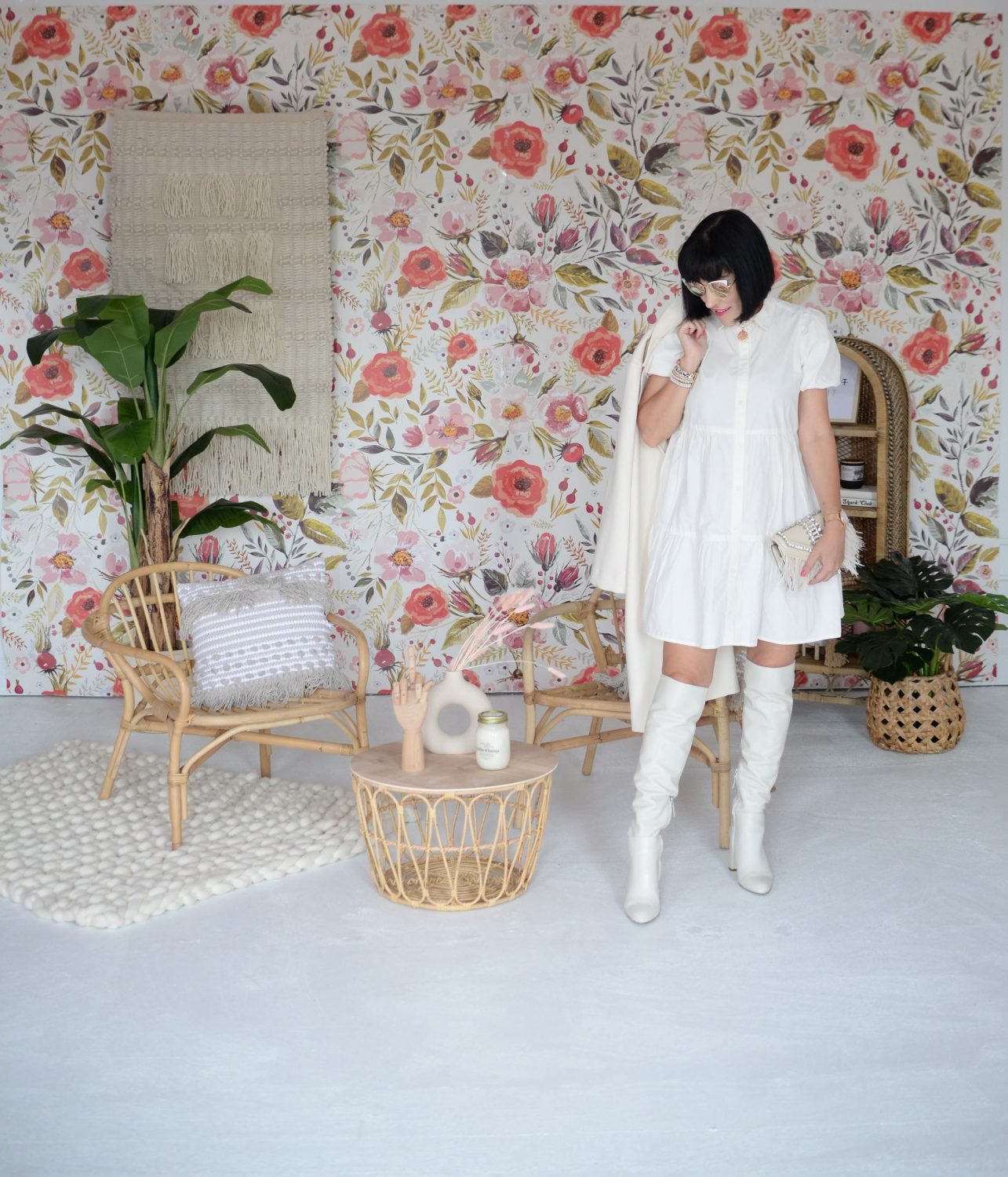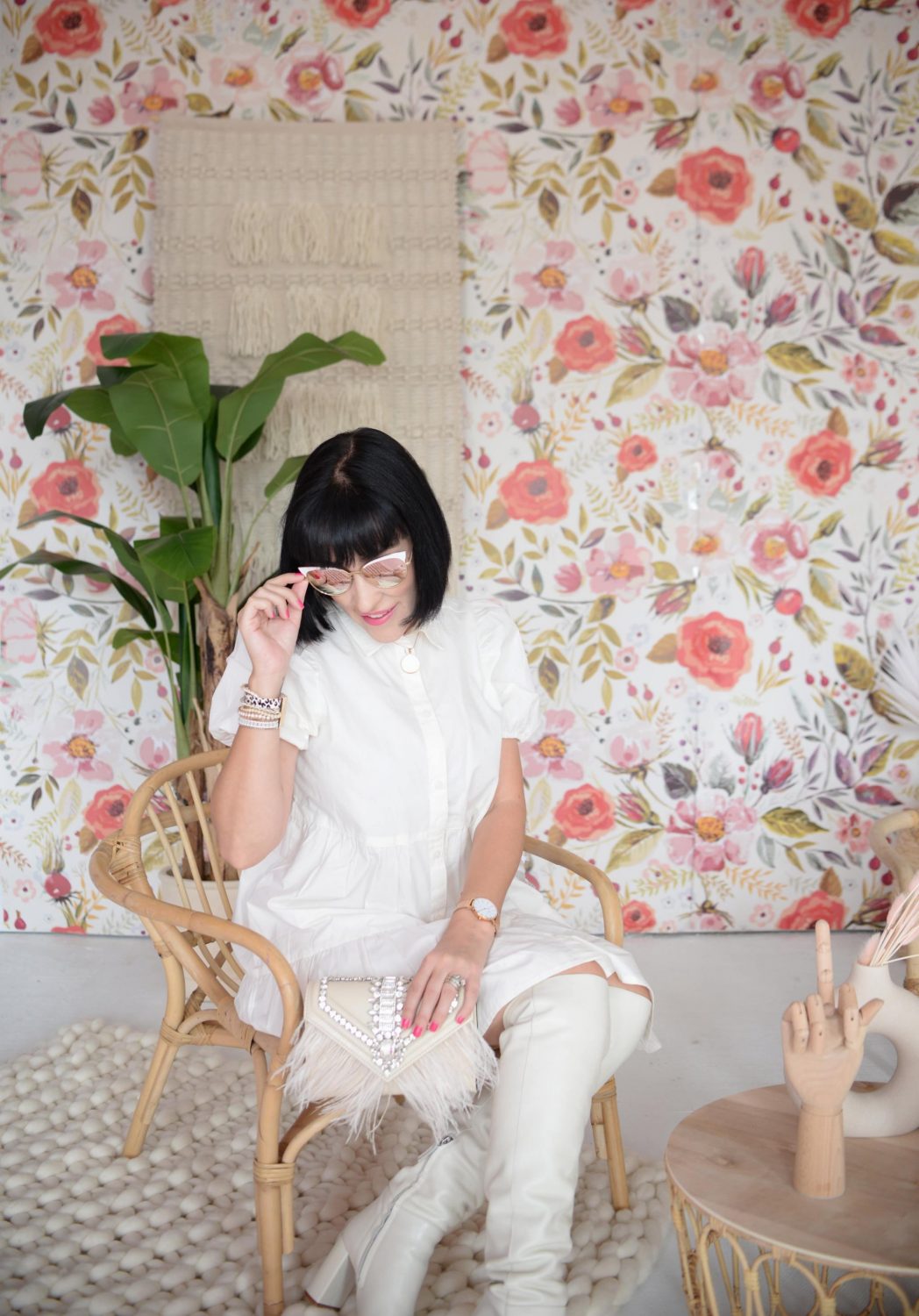 If you love white, and the way it complements your complexion, but you're still afraid to wear it during the cooler months, off-whites, creams and beige will be your best friend. Even though the fashion rule, no white after Labour Day, is decades old, some still don't feel comfortable wearing it after September, in this case, try it in your accessories. Help polish off your look with a bold statement in your jewelry. Typically, blue jeans call for silver jewelry, but the nice thing about white, any metal or colour goes. Look for pieces that compliment your outfit. This is also an easy way to incorporate white into your fall looks without it having to be in your clothing.
What I Wore- Dress- H&M, Jacket- H&M, Necklace, Watch, Bracelet- c/o Victoria Emerson, Boots, Zara, Handbag- Aldo
Wallpaper- Rocky Mountain Decals