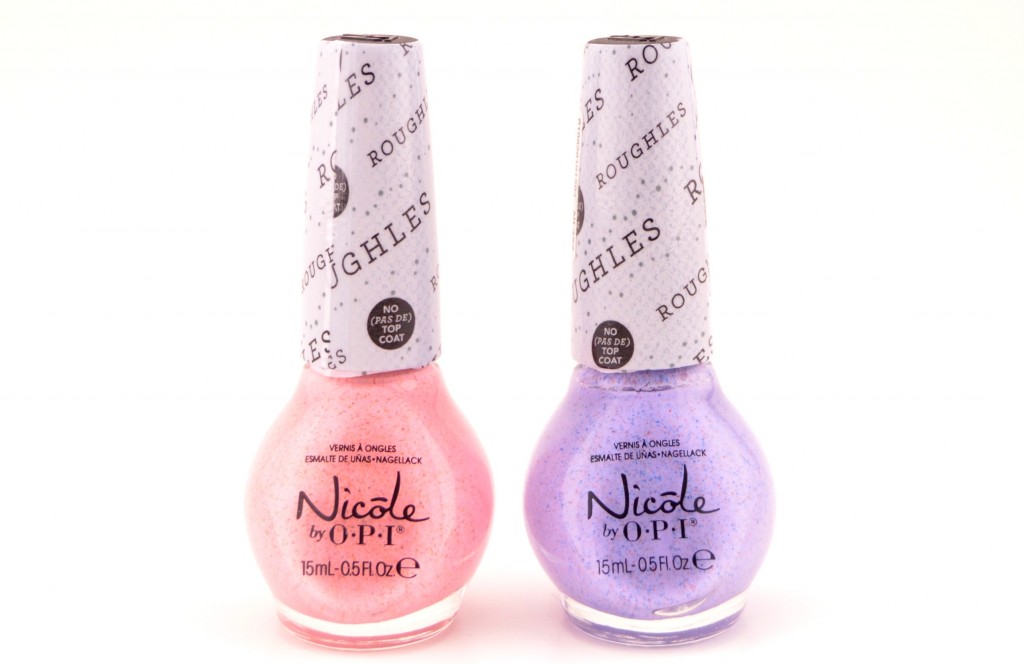 Summer is hopefully almost here, which means less time indoor and more time enjoying the beautiful outdoors. The last thing I want to do on a gorgeous day is spend my time inside painting my nails, which is why I love texturized polishes. They apply easily, usually with only one coat, and they can last up to a week. This spring OPI has released their OPI Roughles Collection (pronounced: ruffles), 4 new pastel shades with a twist, their texturized. These nail lacquers, feature speckled, pastel shades in purple, pink, turquoise and yellow, that dry to reveal a unique pebbled finish that's meant to be applied without a top coat to achieve a matte effect.
"Chic pastels were a major trend throughout the runway collections at spring/summer 2014 shows and textured, matte nails are going to be one of the hottest looks this spring," explains Suzi Weiss-Fischmann, Nicole by OPI Executive VP & Artistic Director. "Wearing these feminine shades on fingers and toes is a refreshing take on this trend. Pair these lacquers with candy colored fabrics and flirty floral prints to really make a statement!"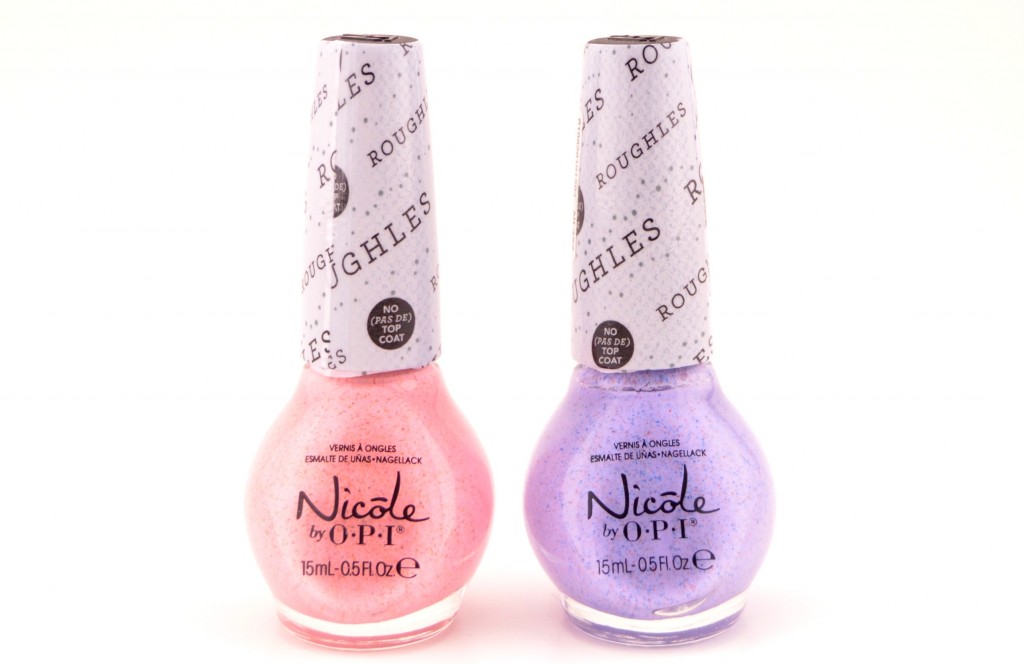 OPI Roughles have a thicker texture than traditional polishes, but apply beautifully and are easy to work with thanks to OPI's exclusive ProWide Brush giving you even, full coverage results in only 1 to 2 brush strokes per nail. It's highly pigmented, with full opacity in only 1 to 2 coats and last on the nails for a solid 7 days without chipping or fading. It's quick drying, usually within 10 minutes, which means you can get back to your daily activities sooner. Like any glitter or texturized polish, its going to take a little extra work to come off, but so worth it

OPI Roughles I'm Stucco on You is a stunning soft lavender shade with red and blue flecks throughout it.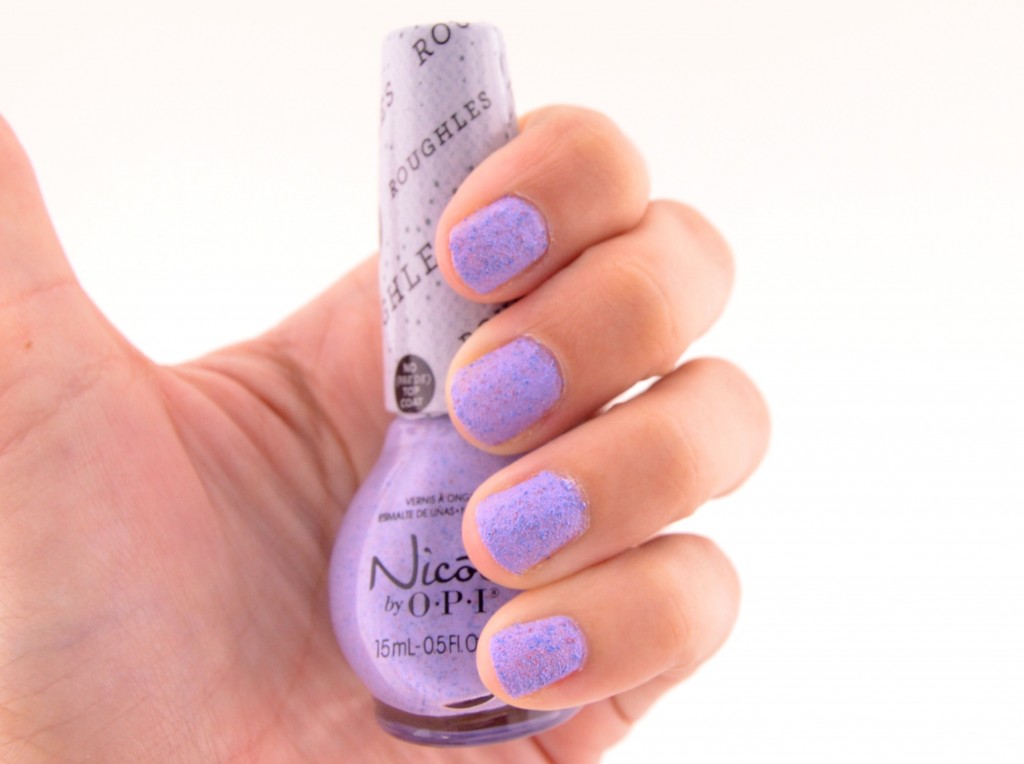 OPI Roughles Rock the Look is a cotton candy pink with red and purple flecks throughout it.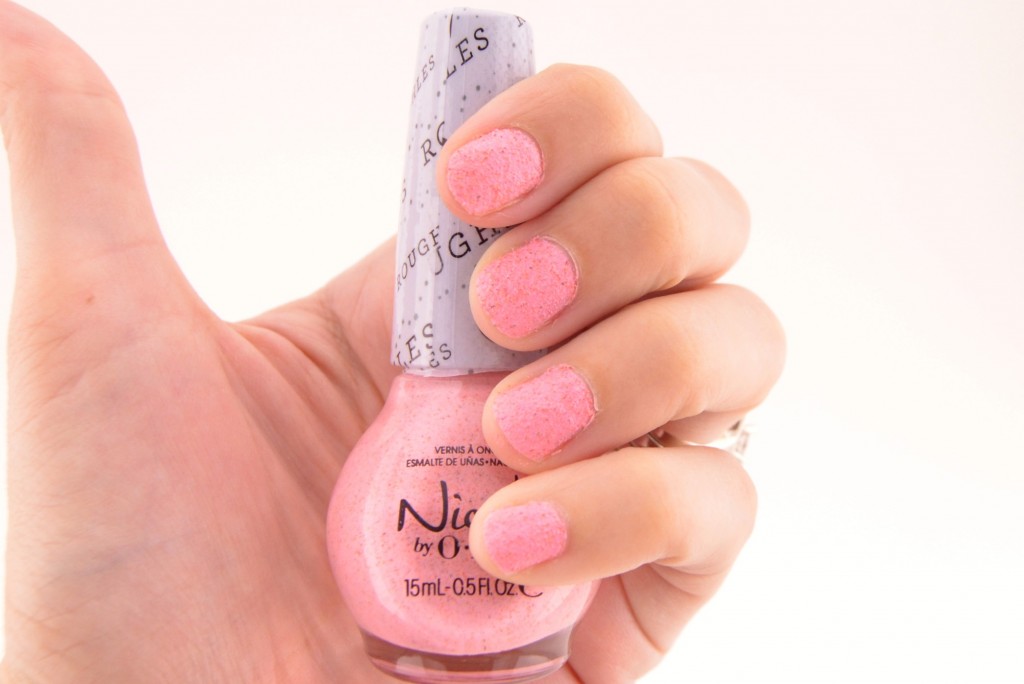 Also in the OPI Roughles collection is, Sand in my Shoe, a beautiful pale yellow and On What Grounds? A stunning aqua blue. These retail for $10.99 at your local Shoppers Drug Mart, Walmart, Jean Coutu, Loblaws and London Drug.