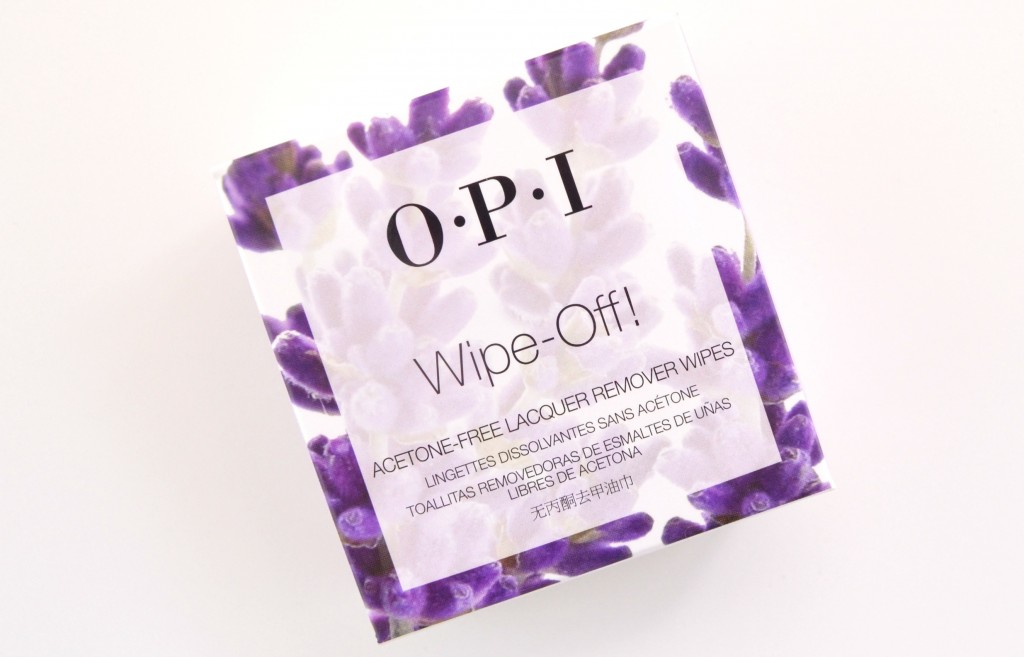 Acetone Free Lacquer Remover Wipes
As much as I love to wear red nail polish (along with shimmery and sparkly shades), it's a nightmare to remove. Reds, along with darker shades, are notorious for staining both your nails and cuticles, which is why I shy away from these colours. Although I know I shouldn't be using pure acetone on my nails, sometimes a plain old nail polish remover just isn't enough. OPI, always on top of their game and coming out with life changing products, recently just introduced OPI Wipe-Off! A acetone free lacquer remover wipe that's designed for ladies on-the-go and the multitasking women of today. Each individual wrapped wipe quickly removes nail polish from all 10 nails and features a moisturizing formula with a fresh lavender scent.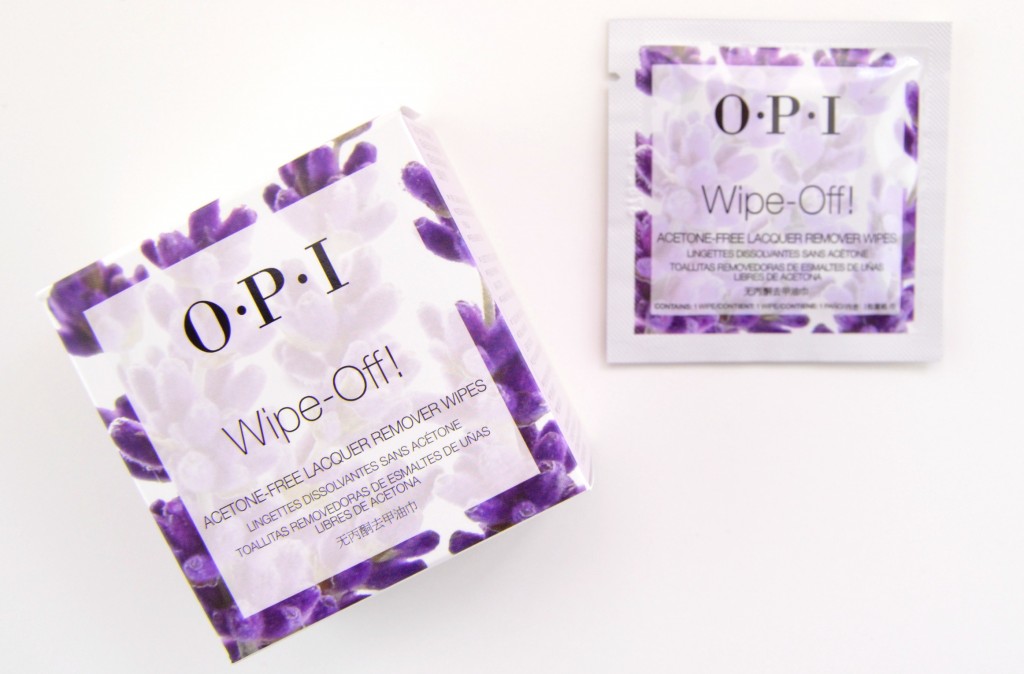 OPI Wipe-Off! Acetone Free Lacquer Remover Wipes come packaged in a box that contains 10 nail remover wipes, each individually wrapped. It features an acetone-free formula that's safe enough to use daily and even removes lacquer from acrylic nails. The wipe itself is white, has a cloth like texture that doesn't fall apart when rubbing and a bit larger than the size of your hand. It's soaked in remover, but isn't dripping wet, and quickly and easily removes lacquer from all 10 fingernails (or toes) with the use of only one wipe. It has added moisturizing benefits and has the lovely, fresh lavender scent.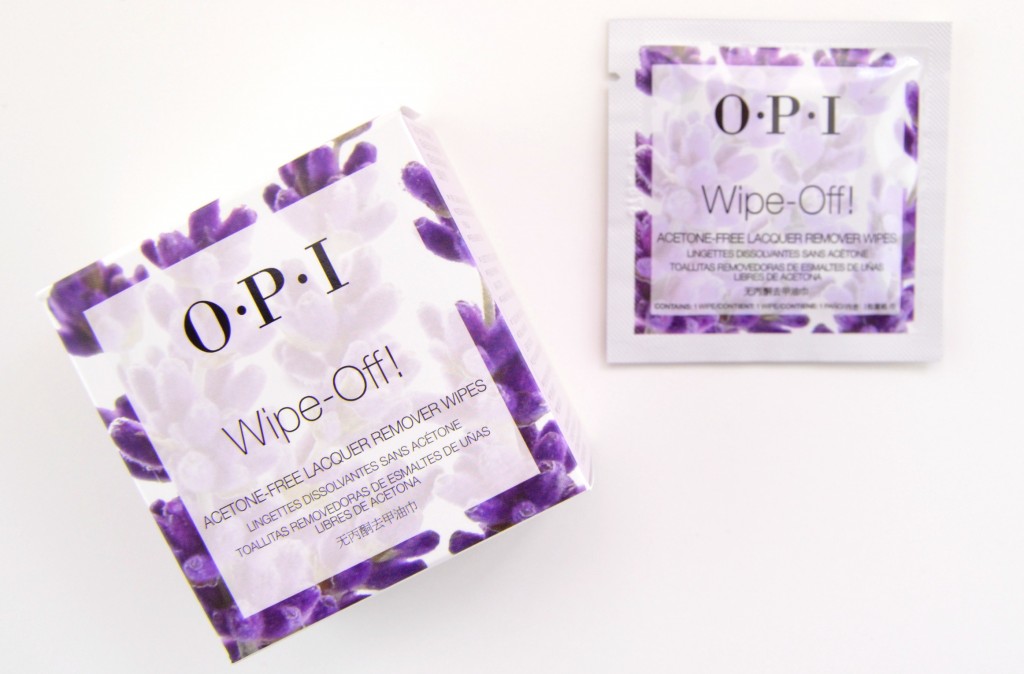 To use OPI Wipe-Off! Acetone Free Lacquer Remover Wipes, simply and gently wipe each nail, no need for scrubbing or pressing down too hard and watch as it quickly cleans each nail. I can easily remove all 10 coloured nails in the matter of seconds. Immediately afterwards my nails and cuticles feel softer and highly conditioned, even before I apply my hand lotion. It doesn't have that harsh, nauseating, acetone scent that traditional polish removers have, instead just the soft, subtle, fresh scent of lavender. It's totally travel friendly, since each wipe is individually packaged, you can take them pretty much everywhere, without having the fear of your polish remover spilling and damaging everything in your purse or suitcase.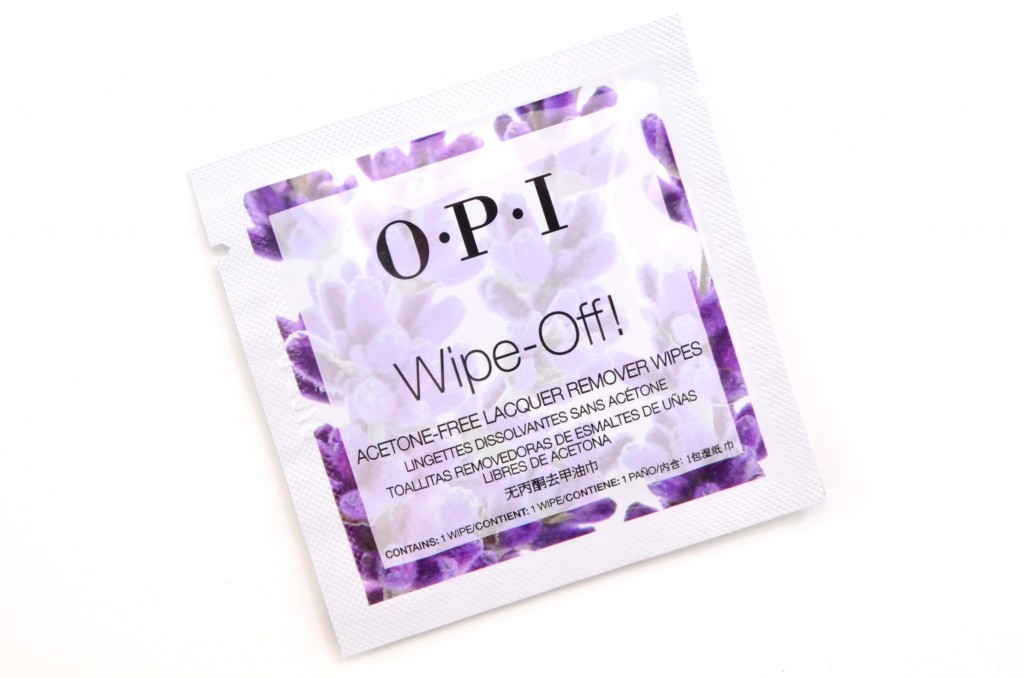 Although the OPI Wipe-Off! "Wipe-Off! Acetone Free Lacquer Remover Wipes are definitely a lot more expensive than traditional remover, ringing in at $8.95 for a pack of 10, you're paying for convenience, not the amount of product. Would I use them daily, or every time I want to change my nail polish shade, absolutely not, but these will be perfect on those days when I'm in a rush or when I'm traveling.