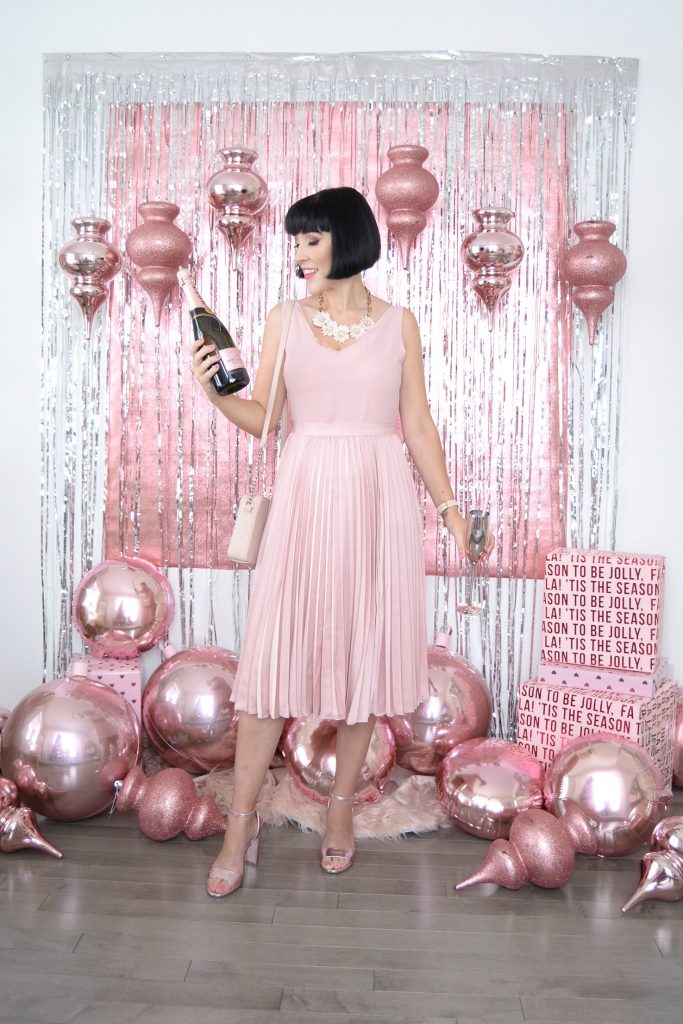 Holiday Dress
I can't believe the holidays are already upon us. I feel like every year the holidays go by a little bit quicker? Then again, time in general seems to be flying by, the older I get. I love how festive the homes are, how kind and caring everyone is, and how everyone seems to be in the holiday spirit. December is such a magical month. It can also be super stressful, between gift giving, event planning and the excitement of Santa coming. Outfits shouldn't add extra pressure. We all want to look fierce, but we shouldn't cause ourselves anxiety on what we are going to wear. Whether that's a work Christmas party, drinks with friends, or a house party, we shouldn't stress out about our outfit. We also shouldn't have to spend a fortune on a dress we may only wear once.
The one thing we can guarantee about the holiday season, is it's going to be busy and chaotic. Between the events, festive gatherings and shopping, it can be difficult to come up with a simple everyday outfit, let along special occasion looks. It's usually about this time of year, we start wearing outfits on repeat. We just don't have the time or energy to get creative. That being said, the holidays are the perfect time to invest in a fabulous new dress. One that can carry you throughout the entire season, and beyond. No matter what event you have, what activities you have going on, a new dress can instantly make you feel alive.  
I'm no stranger to pink, so of course I wanted a fresh new pink dress for the holidays. This Banana Republic is dressy enough that I can wear it to all my fancy events, but it can also be paired down for more casual environments. Toss on a chic purse, killer heels and a little makeup, and I'm ready for all my holiday parties. Then, in the new year, I can toss on a moto jacket, flat booties and some chunky jewelry for a night out with the hubby. Come the spring, this will look amazing with a denim jacket, cross-body handbag and some white kicks for a casual weekend. Look for a dress that can be worn 365 days a year, work, play and everything in between.
Makeup done by the fab Samantha Blatnicky Makeup & Lash Artist and set design created by Party Girls Company
What I Wore- Dress- Banana Republic, Purse- c/o Le Chateau, Watch- Christian Paul, Heels- Le Chateau