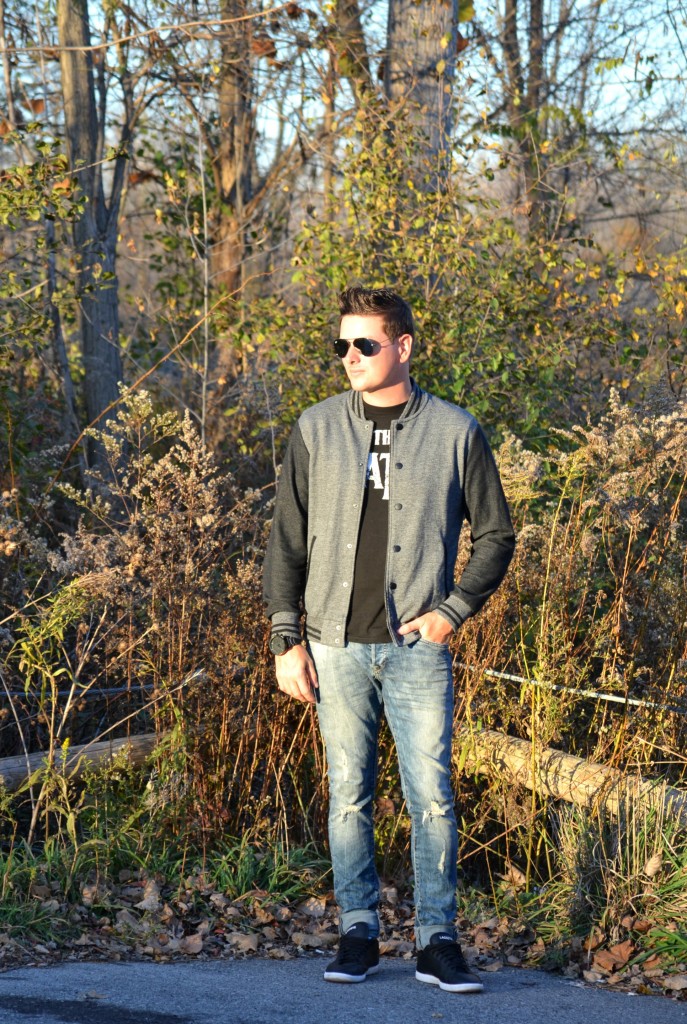 The Last Screen Protector You'll Ever Need
Of course, Derek always wants what I have. When he got his new iPhone he jumped at the chance at getting a new Phantom Glass screen protector to help protect his new baby. It literally is the last screen protector you'll ever need thanks to its unique tempered glass design. Best part, it acts as if there's no screen shield on it, and may I just say, your screen might even seem a little brighter and clearer because of it? Its corning's gorilla glass design helps to protect your device from impacts and scratches, along with an oleo phobic nano-coating that helps with fingerprints.
Phantom Glass couldn't be easier to install, in fact, Derek applied his outside, on the ground, in seconds, before his photoshoot- now that's convenient. Simply clean your screen with the microfiber cloth provided, peel the first protective layer of the screen protector off, align it over the display area, place it down onto the phone, and slide. No fear of bubbles or peeling, just sleek and smooth.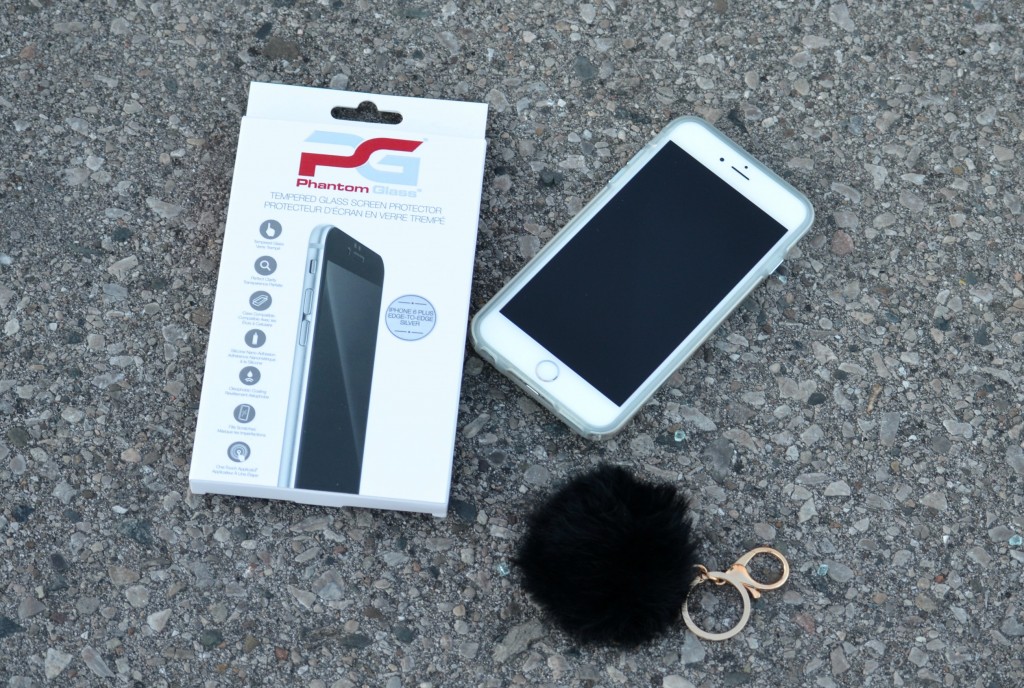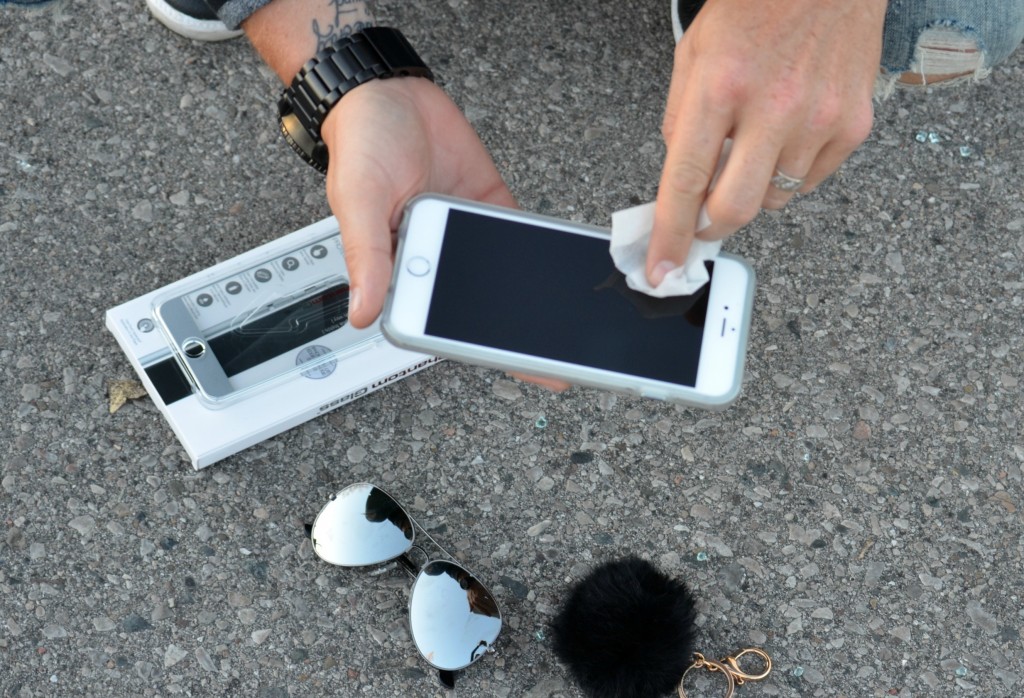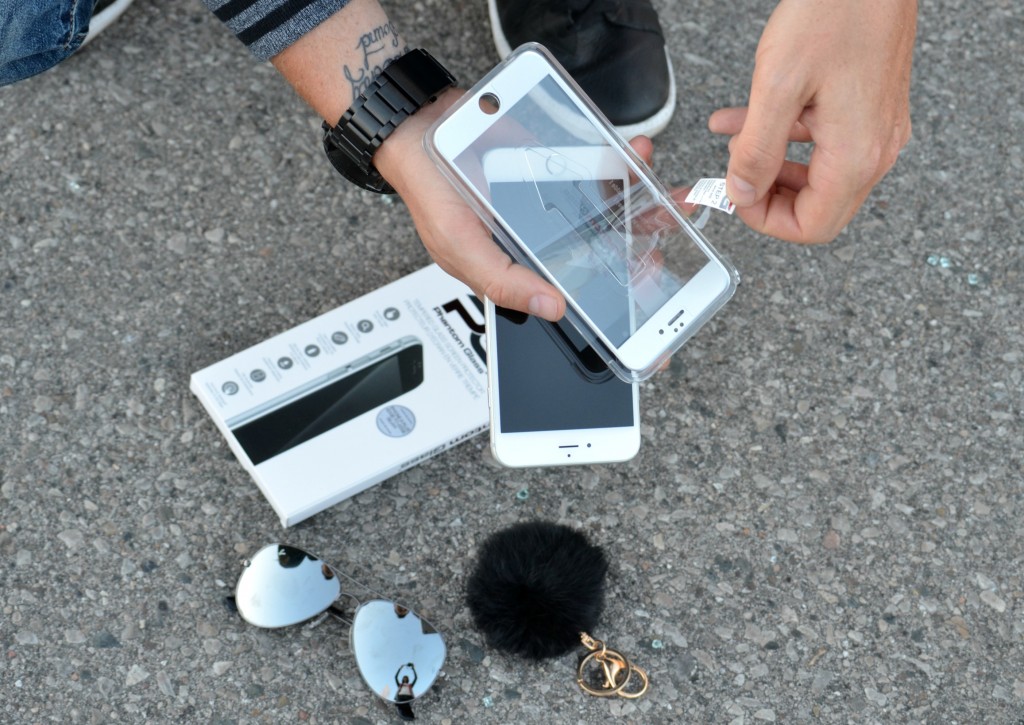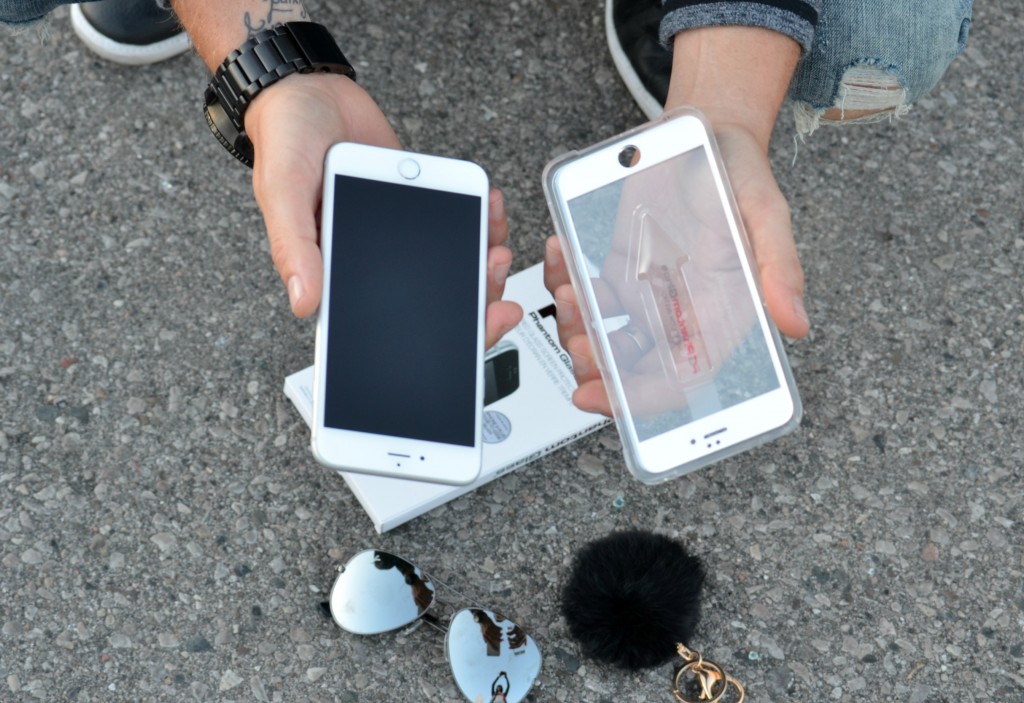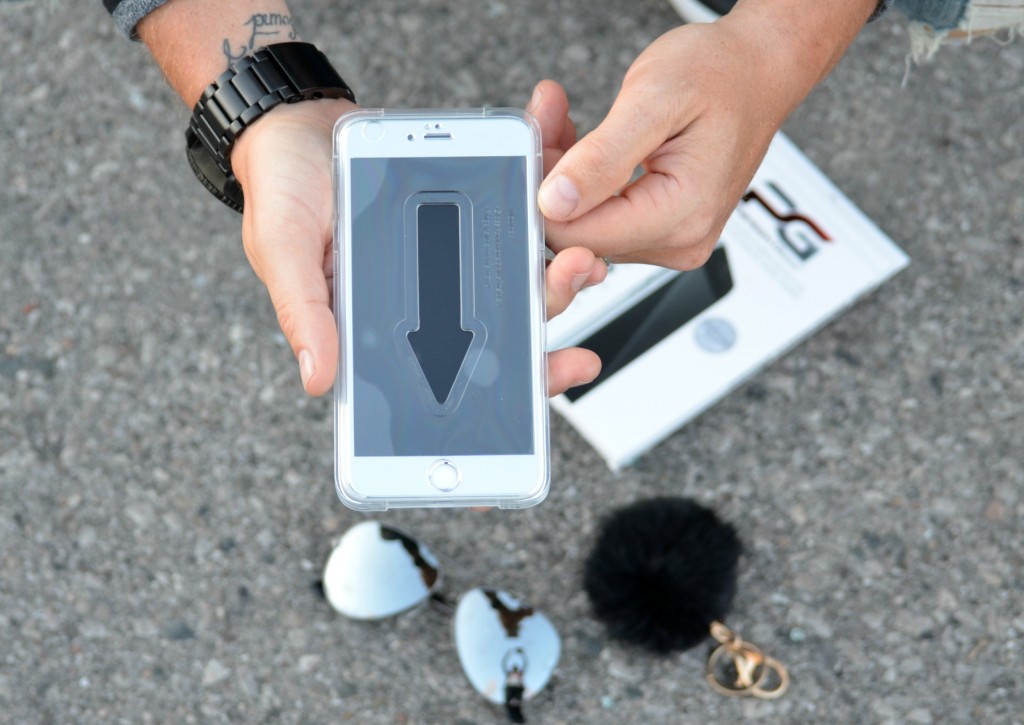 Phantom Glass is so convinced that it will be your last screen protector, it comes with a lifetime warranty that covers damage, breaks, scratches, chips and other installation issues. Now that's service.