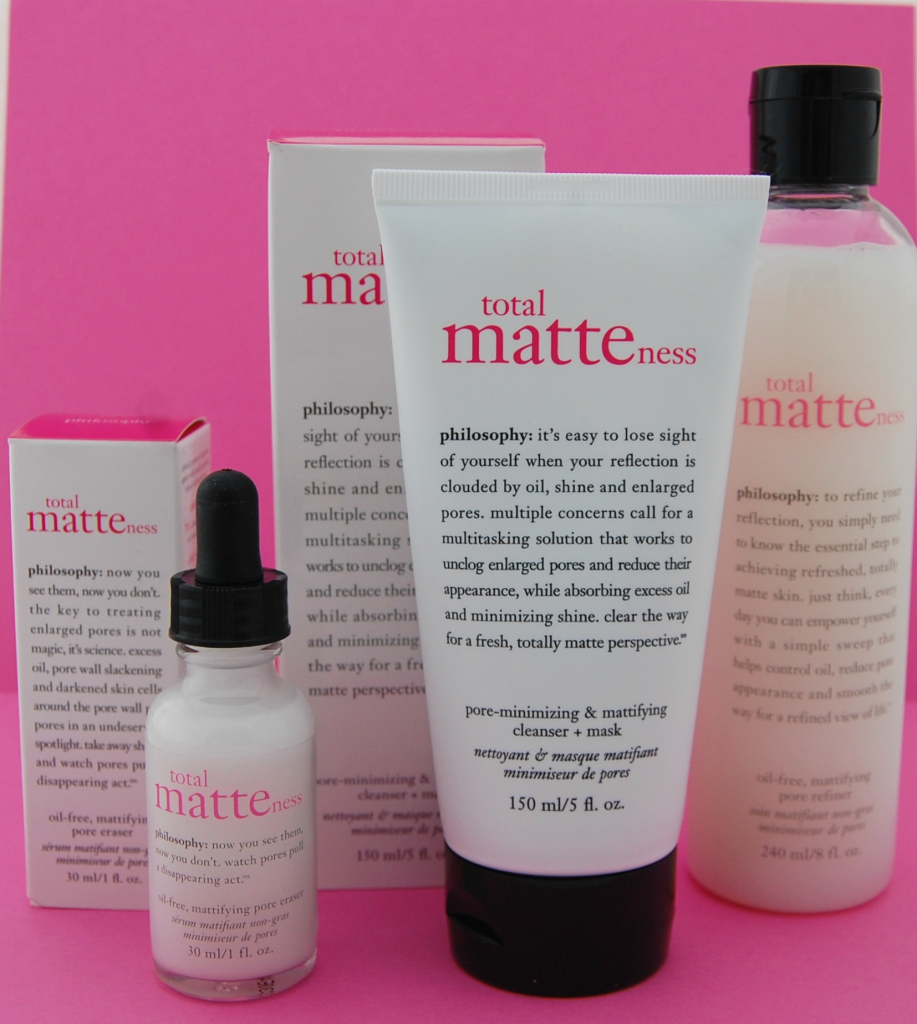 You might need Philosophy Total Matteness after sweating through these past few humid weeks we've been having here in Ontario, got to love Canadian summers. The humidity leaves a shiny film on our face, leaves it feeling greasy, but most of all is just annoying. The new Philosophy Total Matteness collection features a Pore Eraser, a Pore Refiner and a 2-in-1 Pore Minimizing and Mattifying Cleanser + Mask. This innovative range, with ingredients such as bamboo extract, lentil seed extract, salicylic acid, and glacial clay, helps keep pores purified, refined and less noticeable while balancing oil and reducing surface shine for a perfectly matte finish.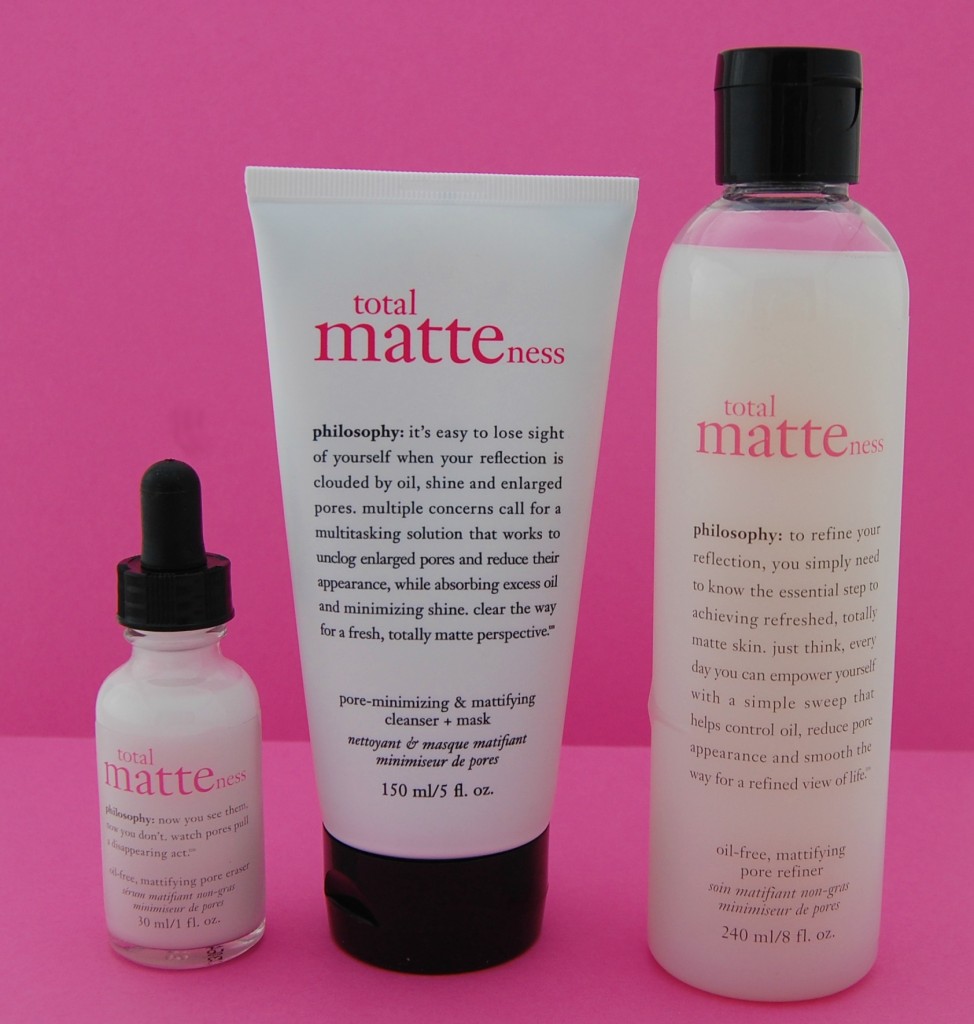 Philosophy Total Matteness Pore-Minimizing & Mattifying Cleanser + Mask duo acts as a daily cleanser and a weekly mask and thanks to its natural bamboo extract it helps to absorb oil and minimize shine for a totally matte, smooth to the touch finish. Glacial clay helps remove impurities and unclog enlarged and dark pores. The texture of this is basically a soft clay and when used as a cleanser it lathers up quite nicely. I applied it to a slightly wet face, both morning and evening, and then massage into the skin for about a minute in a circular motion before rinsing. When using as a purifying mask once a week I spread a thin layer on my face and leave it for a good 5 minutes before rinsing. It retails for $29 for 150ml.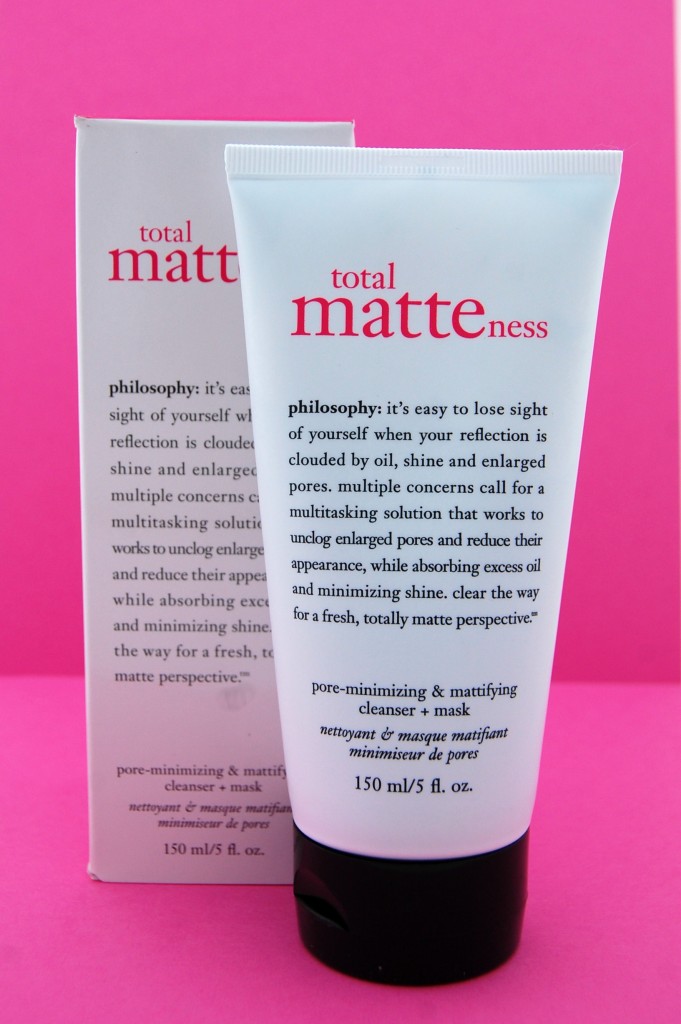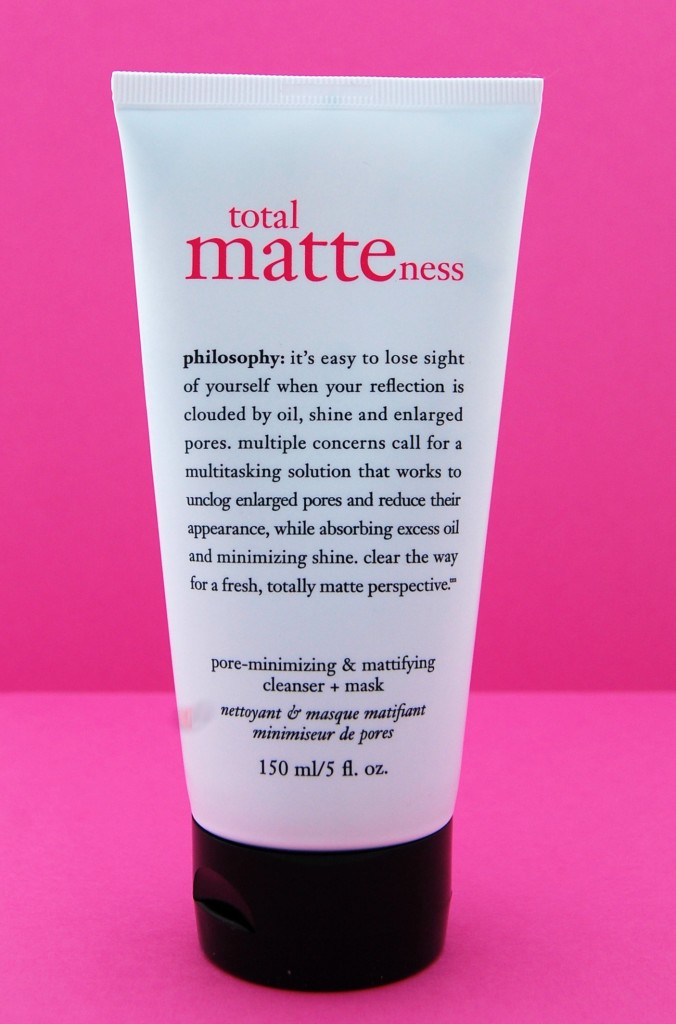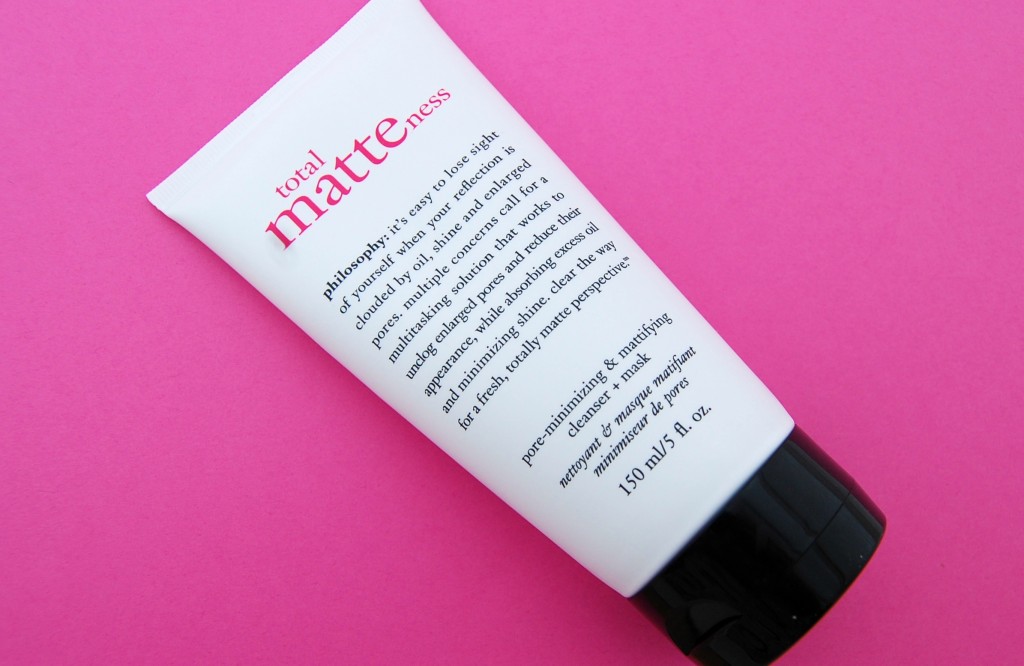 Philosophy Total Matteness Oil-Free, Mattifying Pore Refiner is Philosophy version of a toner that not only takes care of any residue but gives your skin an extra dose of oil absorbing ingredients, thanks to its lentil seed extract that helps strengthen the pore wall and keeps pores clear, minimizing their appearance. Unlike a toner, it's more of a liquid lotion that feels creamy and hydrating on the skin. After cleansing I use a cotton pad to apply the pore refiner on my face, starting from the center and wiping outwards and upwards. This retails for $29 for 250ml.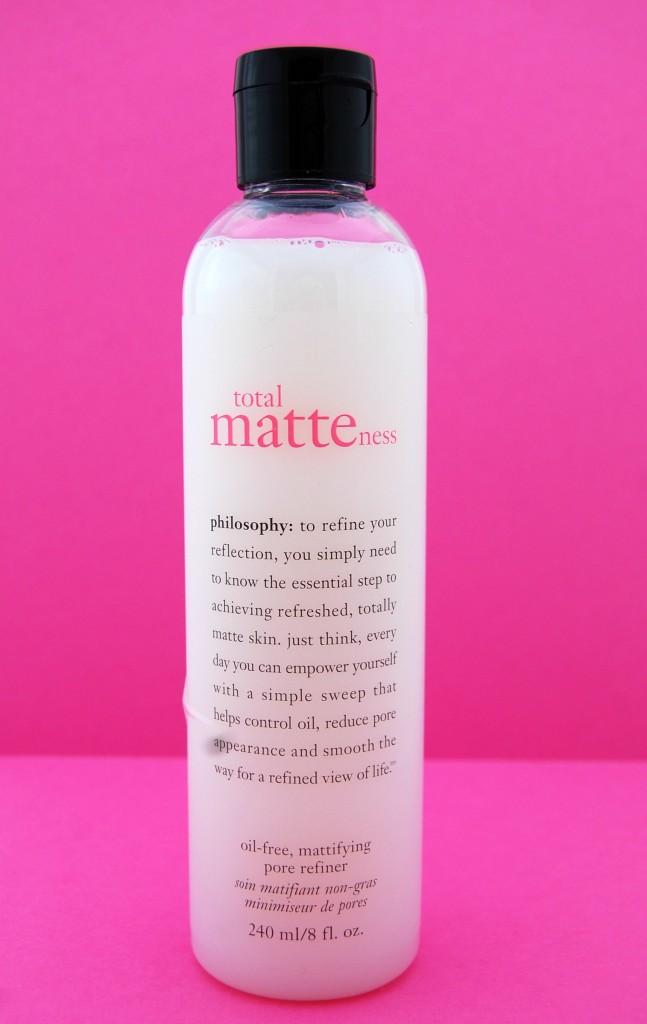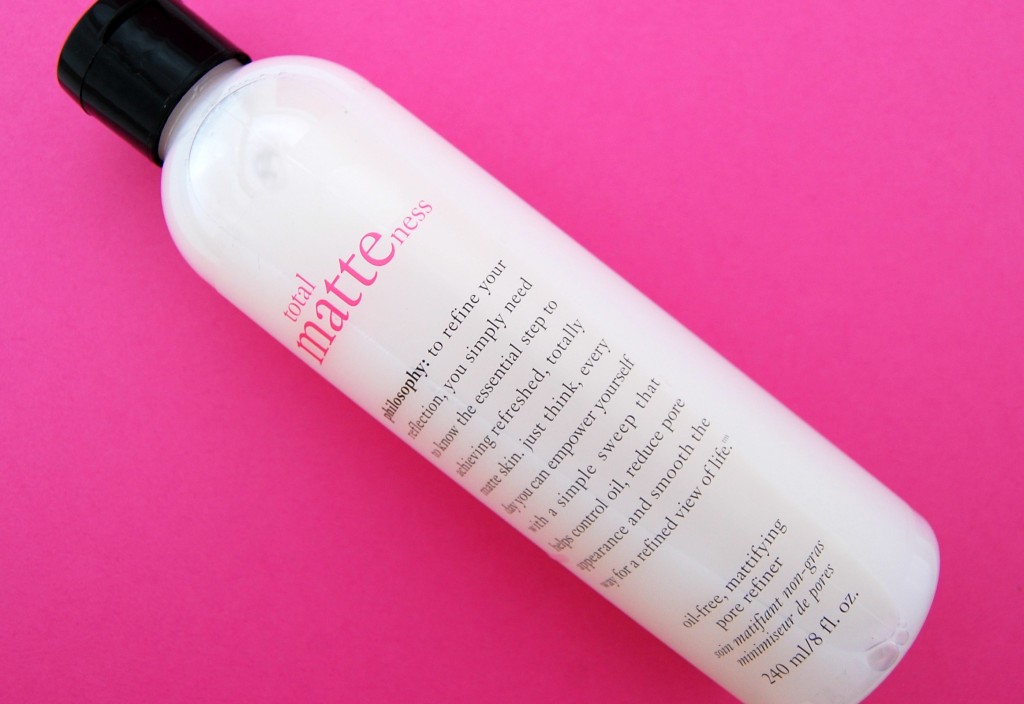 Philosophy Total Matteness Oil-free, Mattifying Pore Eraser helps pores disappear with its all natural bamboo extract to help absorb excess oil and control shine, along with lentil seed extract to help strengthen the pore wall. It also features salicylic acid to help remove dead cells build-up around the pore wall, brightening its darkened appearance. The serum absorbs instantly and has a brightening effect on my complexion. My skin visibly looks mattified and has a silky, smooth finish. You can also apply this over your foundation throughout the day to absorb any excess oil or shine instead of caking on more powder foundation. Although I don't suffer from enlarged pores, I definitely think its helping the few I do have appear smaller. It retails for $42 for 30ml.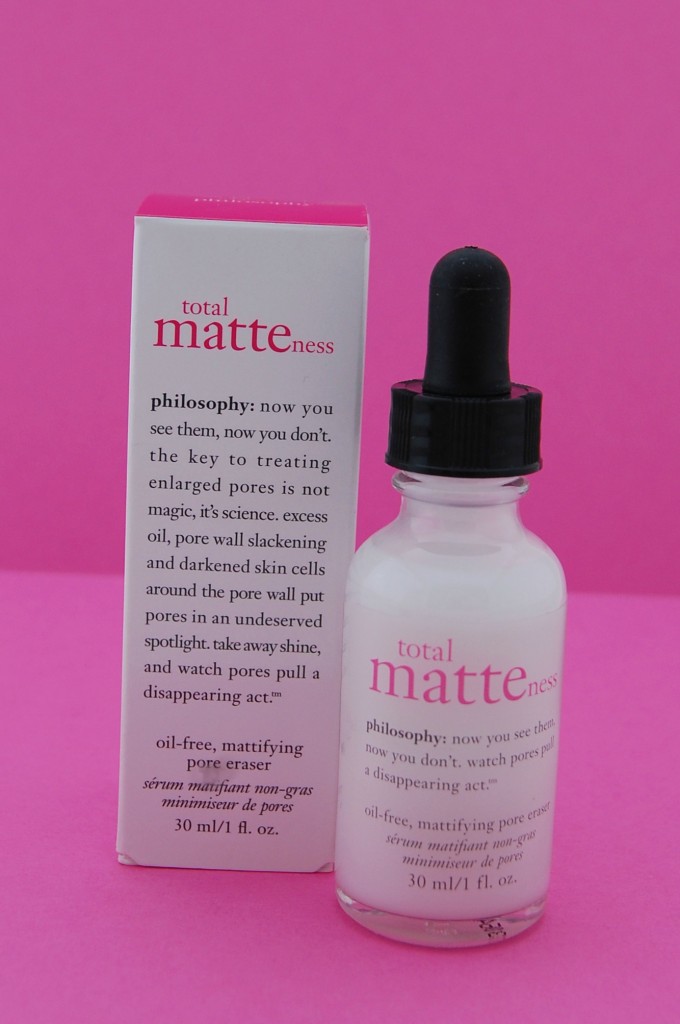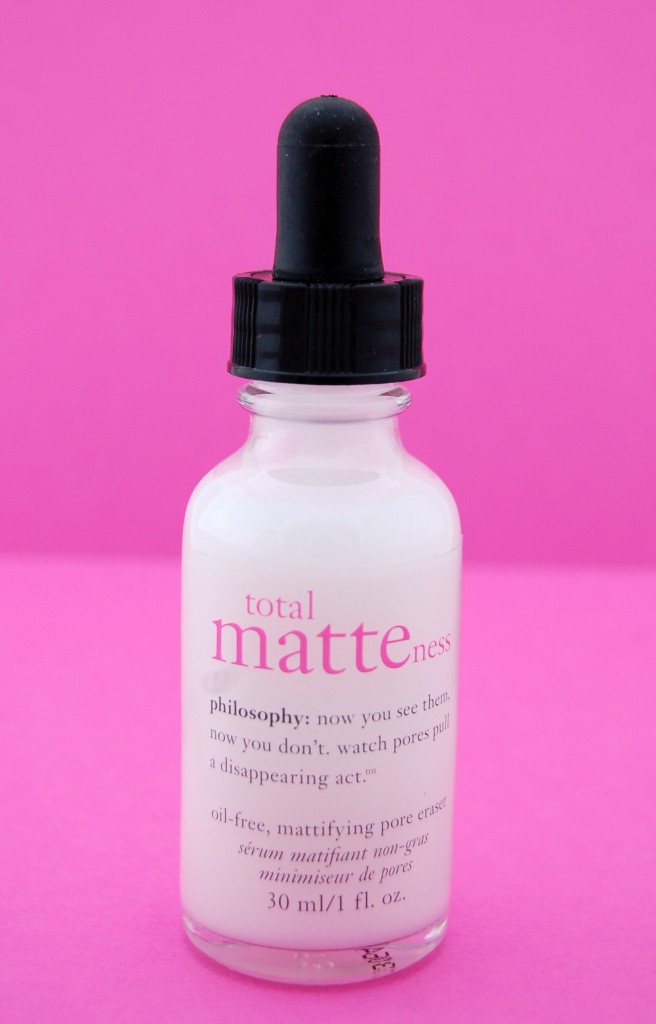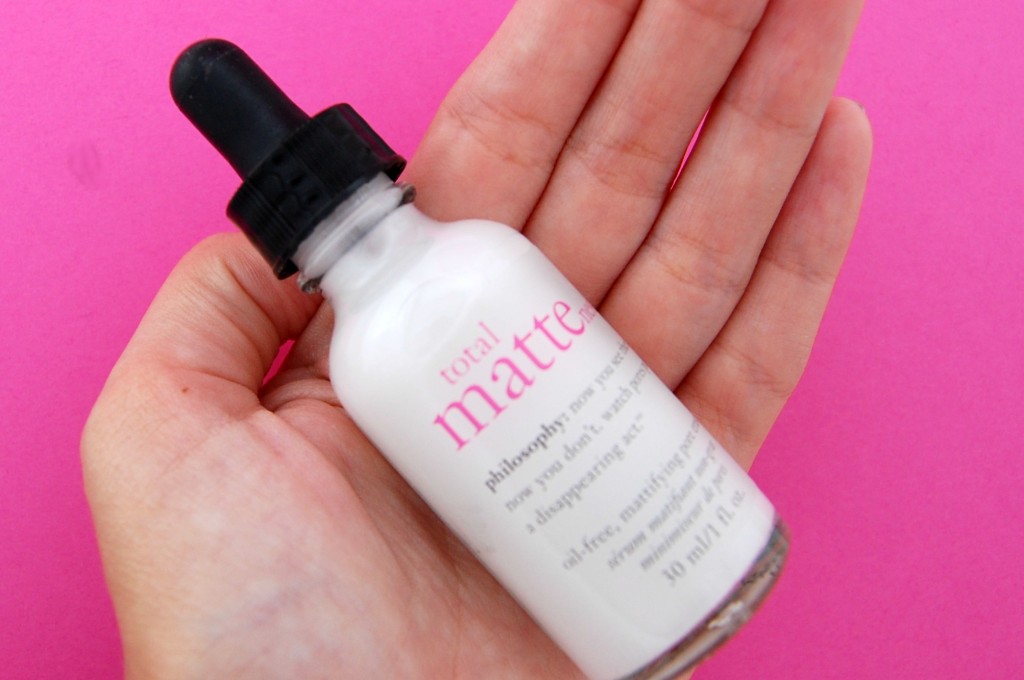 Philosophy Total Matteness collection has been a lifesaver for me these past few weeks and even after a few hours my skin remains matte, even in the heat and lasts well into the evening. The mattifying effect is also quite nice, in the sense that the texture doesn't look chalky or powdery. The three products work really well together, even for someone with drier skin like myself, we could all use a little help in the shine department in the summer, no? I'm thinking in the winter months or for someone with really dry skin you could use this collection once a day, instead of twice, so our skin doesn't get too over-dried from matteness overload.