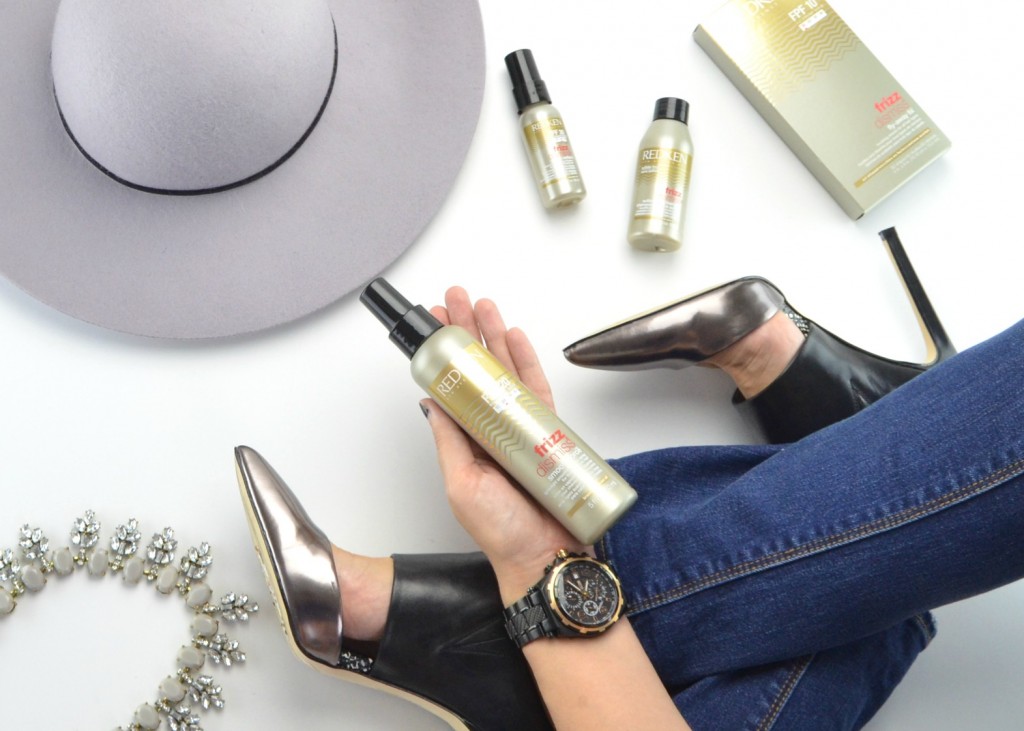 #FrizzDismiss
Just in time for those hot, humid, frizz enduring summer months, Redken has released a new Frizz Dismiss Collection that does what SPF does for our skin, but for our hair. It comes with FPF, Frizz Protection Factor that provides 4 levels of smoothing, providing the right prescription of frizz control depending on your hair type and frizz level. It will provide you with up to 82% less frizz after a single use. The range features both a sulfate-free shampoo, conditioner and mask, along with FPF treatments, Fly-Away Fix, Smooth Force Lightweight Smoothing Lotion Spray, Instant Deflate Leave-In Smoothing Oil Serum and Rebel Tame Leave-In Smoothing Control Cream.
Designed around 4 FPF treatments, this collection promises to help control humidity and frizz, while providing heat and UV protection. Whether you have super fine hair, extremely stiff and coarse strands, or anything in between, there's a product for you. Each product is formulated with beneficial ingredients that are often found in skincare products, like aquatoril to help add hydration back into your dry locks and Brazilian pracaxi seed oil to help strengthen hair fibers and seal in moisture, is now formulated for the hair.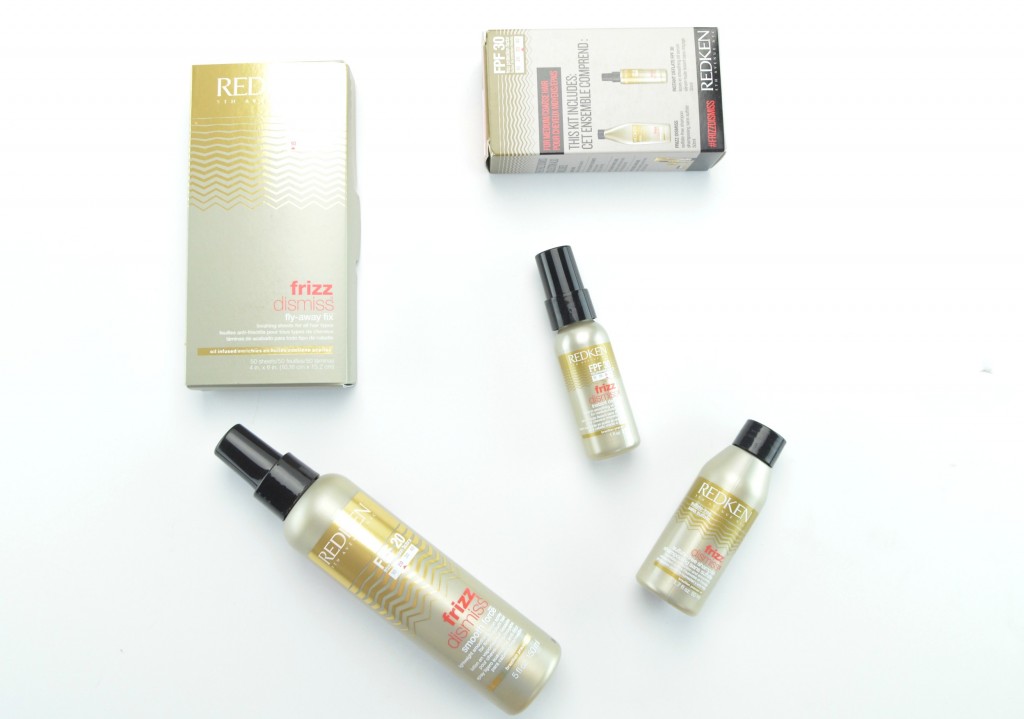 Before choosing your product, figure out what FPF you'll need for that day. Check the humidity level outside, then refer back to each product, which comes with a handy chart on the back of each product to help you determine your desired product for that day. This will be decided by the level of humidity along with your pacific hair type. The chart ranges from 10 to 40, fine hair will be in the range of 10 to 20, medium hair will range from 20 to 30 and coarse hair will fall into the 30 to 40 range. Since I have extremely fine hair, I'll be in the 10 to 20 range.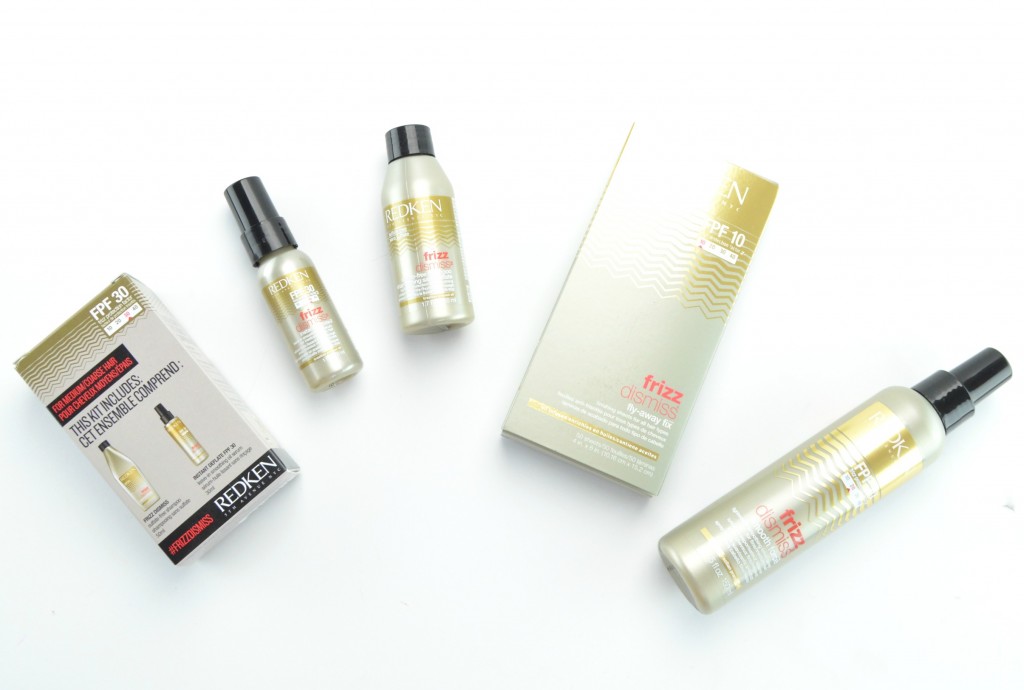 The Redken Frizz Dismiss Fly-Away Fix Finishing Sheets FPF 10 is suitable for all hair types and might just be my favourite out of the collection. It is perfect for smoothness on the go. Simply smooth over dry hair to help calm frizz, static and fly-a-ways, while enhancing control and shine. This acts the same way as an oil, without that greasy, shiny or oily feeling and residue. Think Bounce Sheets for your hair. It retails for $24.99 for a pack of 50.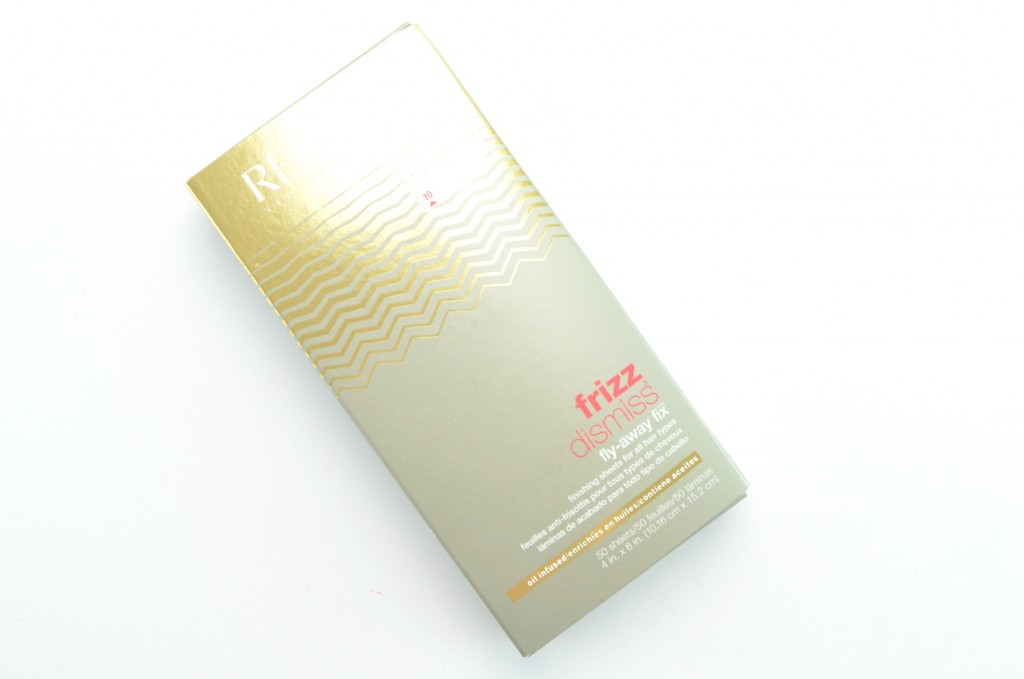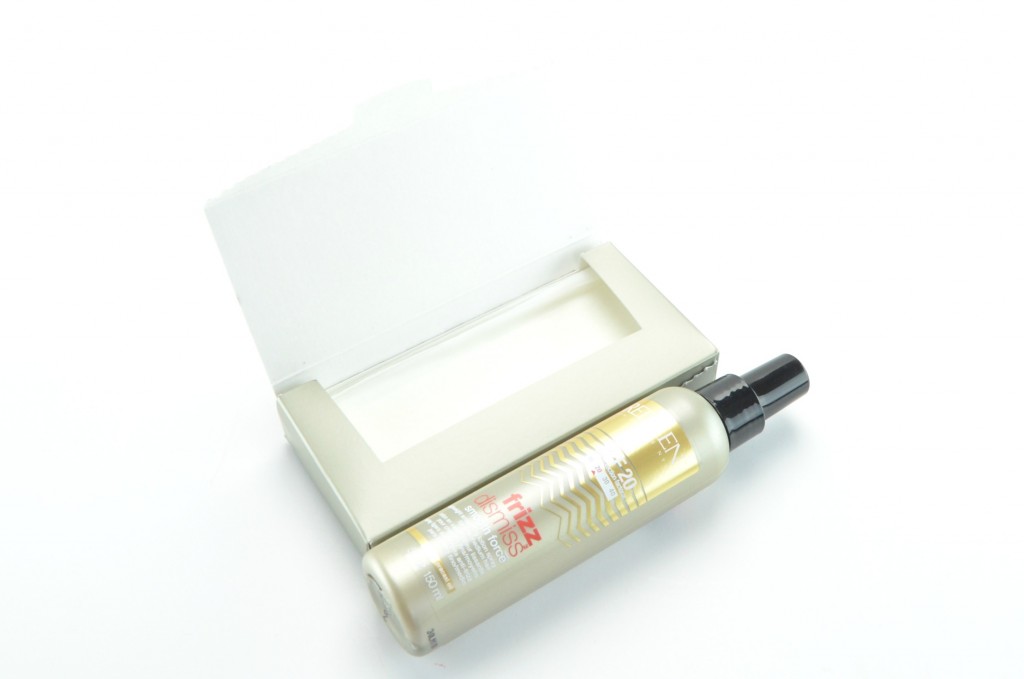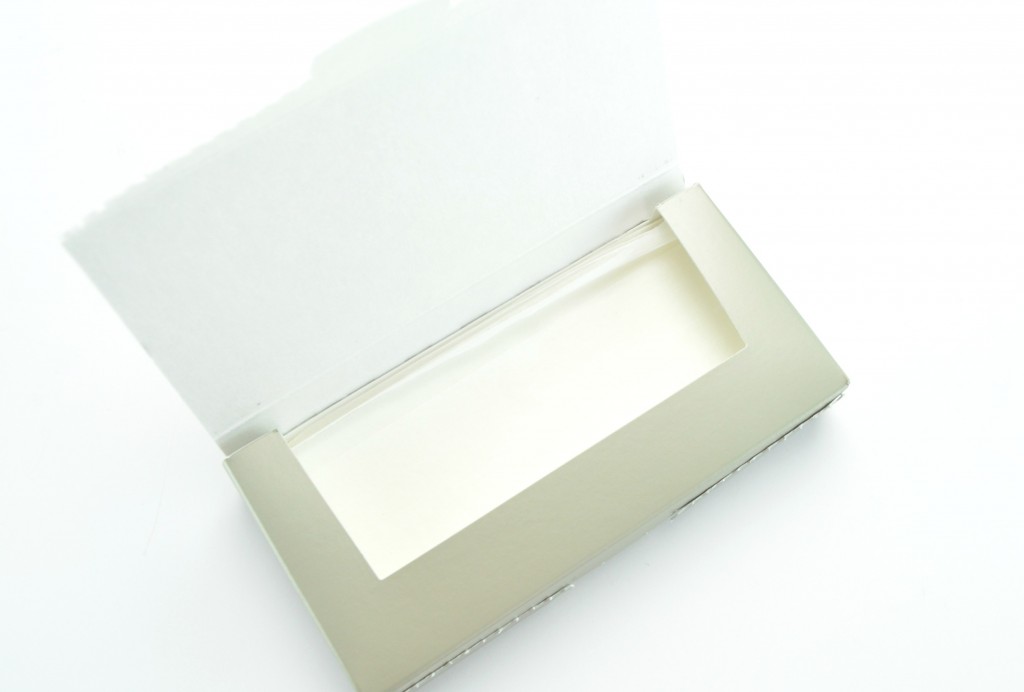 For more humid days, Redken Frizz Dismiss Smooth Force Lightweight Smoothing Lotion Spray FPF 20 comes into play. It's applied to damp hair as a leave-in treatment, while protecting from heat styling tools for up to 446 degrees. It's incredibly lightweight formula helps to increase manageability, while detangling knots. When applied to the roots, it tames frizzies without weighing the hair down or leaving it looking or feeling greasy. It also works beautifully as a finishing spray to help control frizz and fly-a-ways, while adding a ton of moisture and shine. It retails for $23.99.