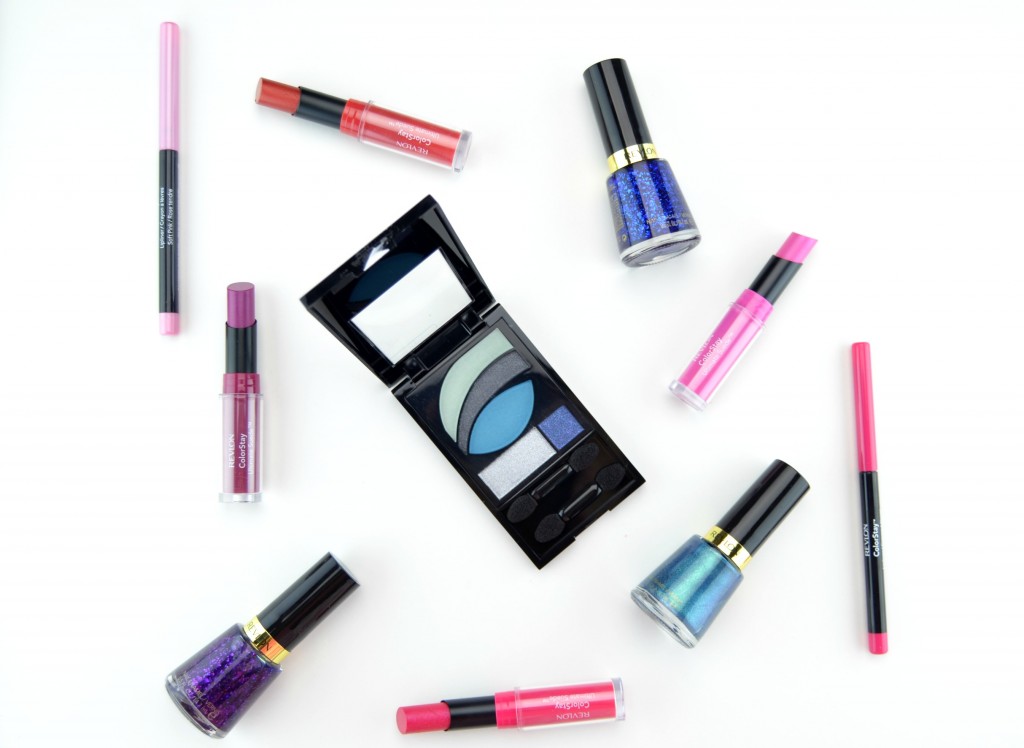 by Gucci Westman

The brand new Revlon's Boho Chic Collection was created by none other than the brands Global Artistic Director, Gucci Westman. It's inspired by the sophisticated, bohemian women of Paris that bring together modern, edgy colours with an effortlessly cool allure. It's designed for a girl who is eccentric, but is still super chic and playful. The collection taps into this season's hottest trends and colours with rich jewel tones and mesmerizing colours without sacrificing your budget. Create smoldering, dramatic eyes and bold, bulletproof lips that help you channel your inner French mystique. The collection includes 4 ColorStay Ultimate Suede Lipsticks, 2 ColorStay Lip Liners, PhotoReady Primer & Shadow, ColorStay Eye Liner and 3 Nail Enamel.

Revlon ColorStay Ultimate Suede Lipsticks are formulated with Shea Butter, Aloe, and Vitamin E to help keep lips conditioned and hydrated throughout the day. It's rich and creamy texture and provides a semi-matte finish. Although it applies evenly and is extremely pigmented with only one or two swipes, it can be somewhat drying after 5 hours. The up side is that it does seem to last a solid 8 hours on the lip, but if you plan on wearing it that long, make sure to apply a lip balm under neither. If only wearing it for a few hours, it does a wonderful job at keeping the lips moisturized for a short period of time. It retails for $13.59.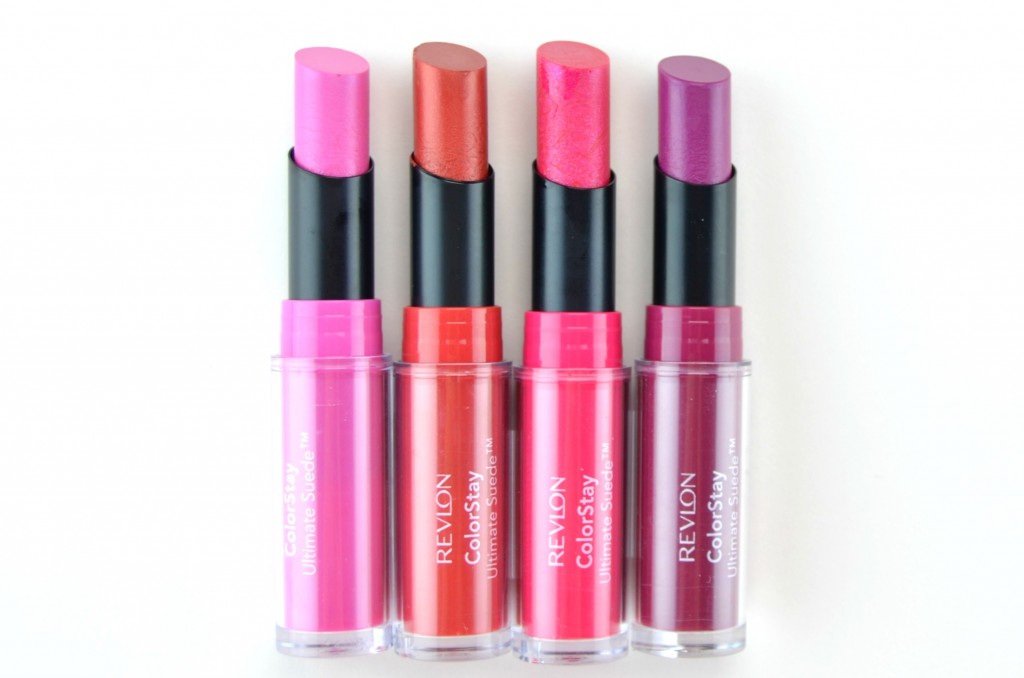 Revlon ColorStay Ultimate Suede Lipstick in Ready to Wear is a bright Barbie pink, but don't think just because it's so bright that you won't be "ready to wear" it all the time. Think, your lips but better. It adds just a hint of pink to the lips that's extremely wearable for everyday life.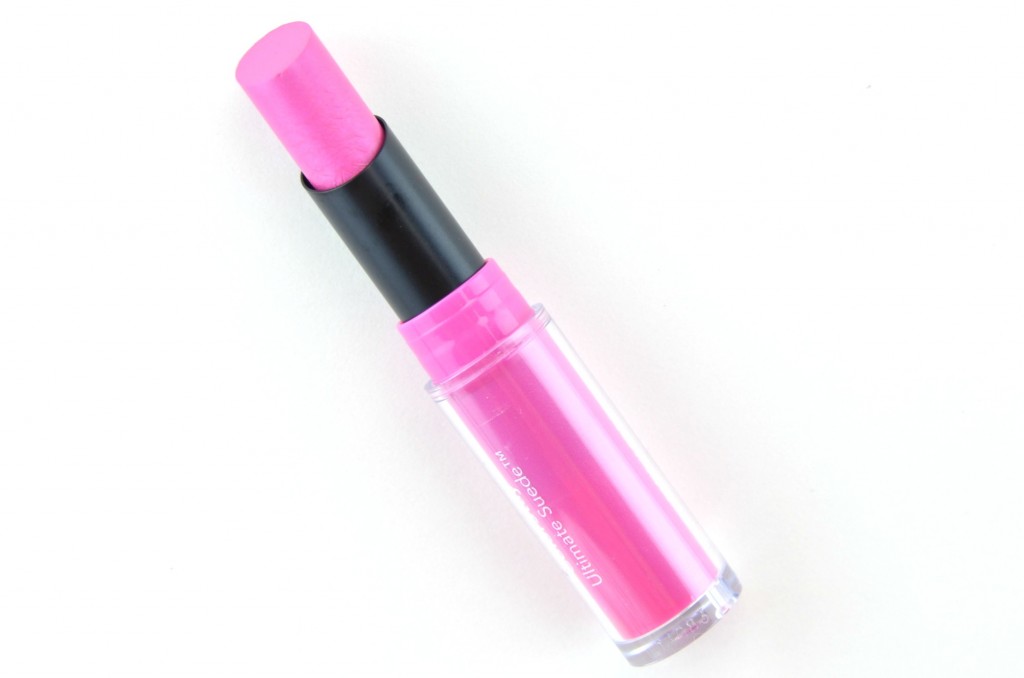 Revlon ColorStay Ultimate Suede Lipstick in Boho Chic is probably my least favourite out of the collection, partly just because orange shades don't often look that good with my skin tone. This is more of a burnt orange that screams Fall to me. For those that love a rich, warm orange, you will love this shade, no doubt.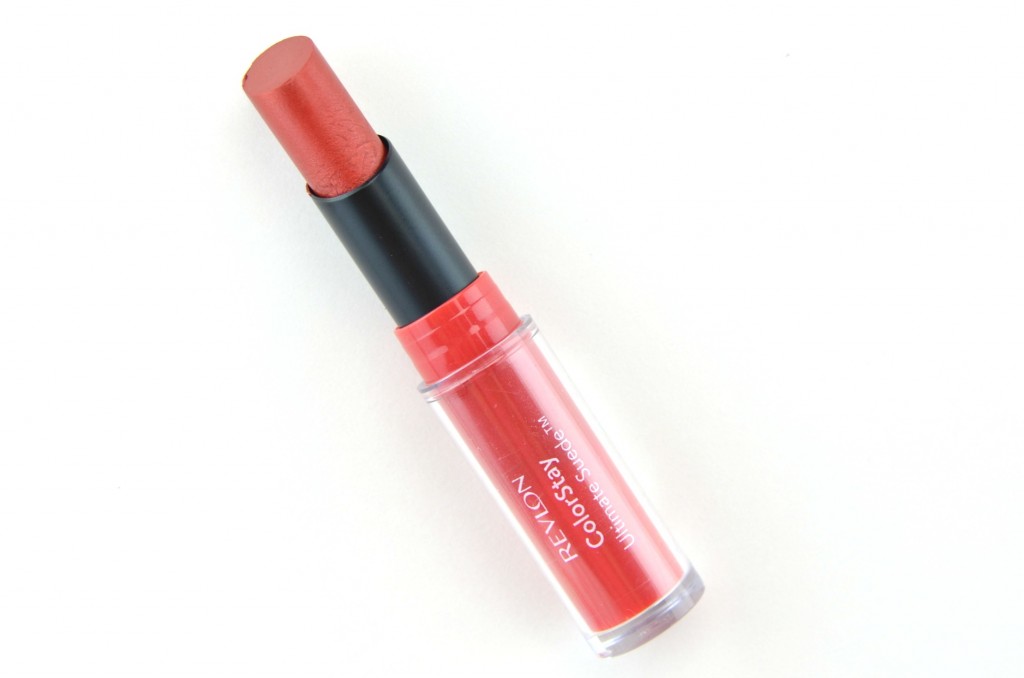 Revlon ColorStay Ultimate Suede Lipstick in Stylist is a deep candy apple red with a warm plum effect. Again, very wearable and will be perfect for the holiday season. It has a subtle sparkle to it that adds just the right amount of glam to the lips.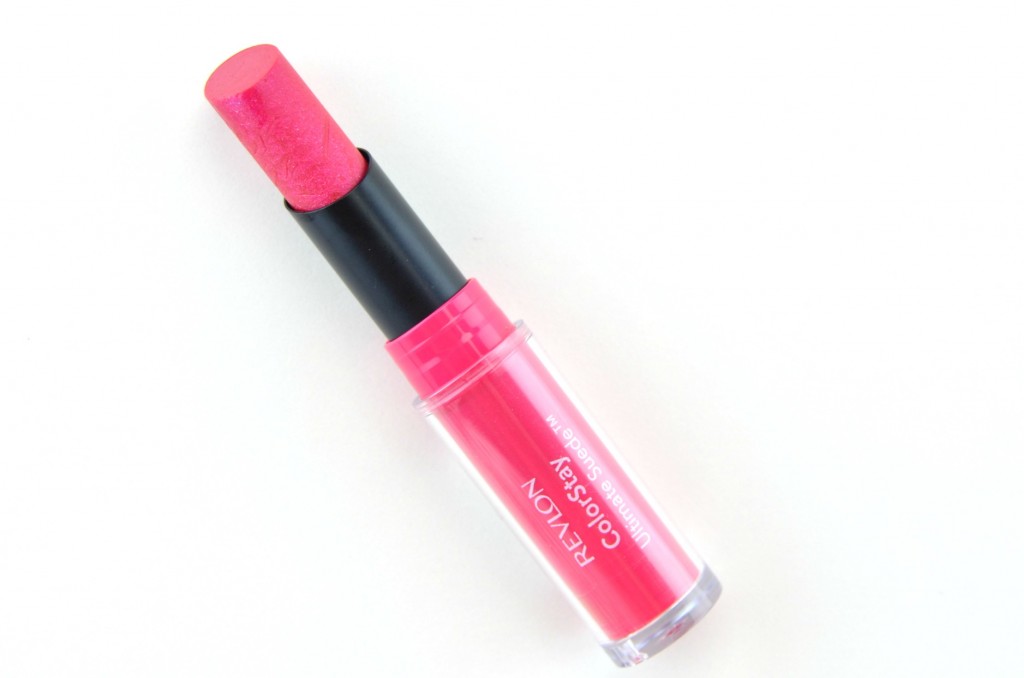 Revlon ColorStay Ultimate Suede Lipstick in Wardrobe is a luscious deep berry that although may look a little intimidating in the tube, it goes on a lot sheerer. It provides a soft vampy feel that's perfect for Fall without being too dramatic or bold. It's perfect for beginners that want to experiment with a bold, dark lip, but that isn't as in your face as other shades.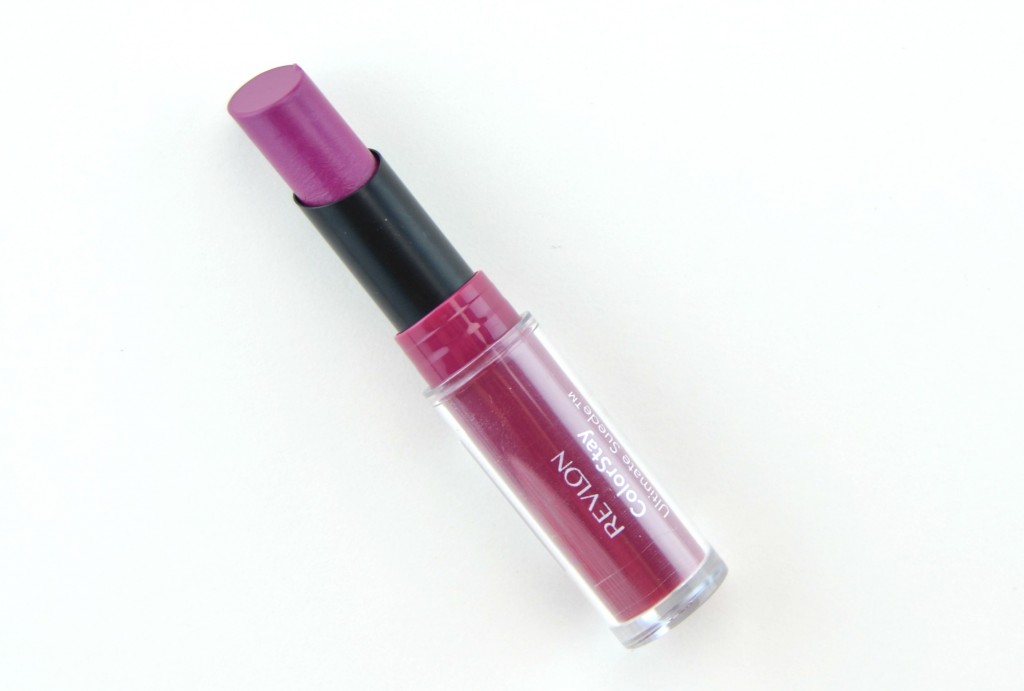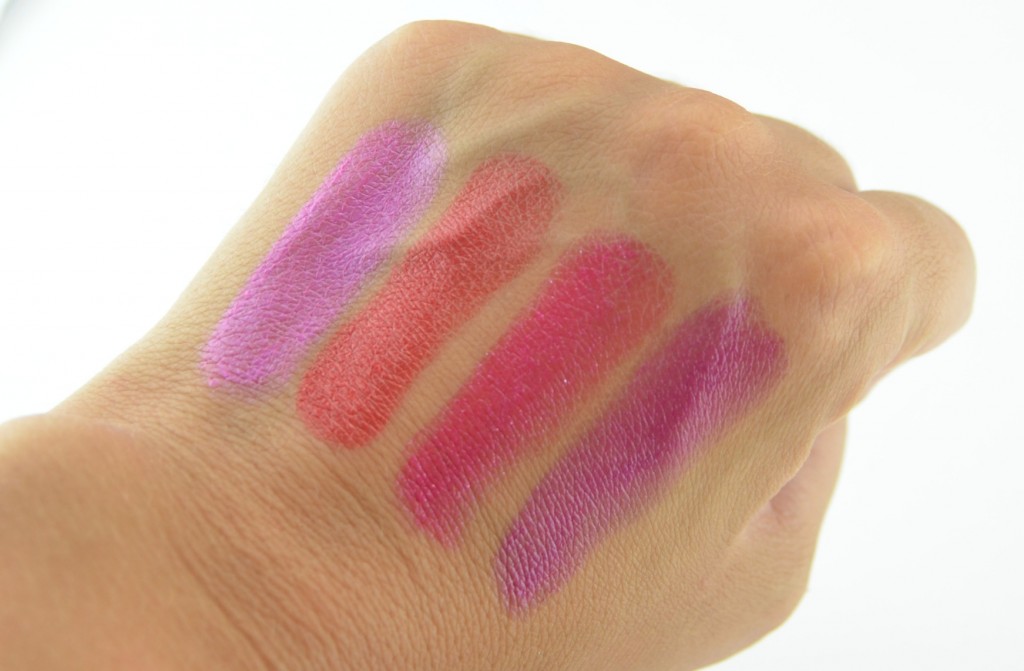 Revlon ColorStay Lip Liners are incredibly soft and smooth with a super creamy texture that glides onto the lips almost effortlessly. It's extremely pigmented and delivers intense colour payoff in one simple swipe. It doesn't tug, pull or skip and its precise tip allows for perfect application. It provides long-lasting wear, expect it to last a lot longer than any lipstick you may apply overtop. It retails for $10.49.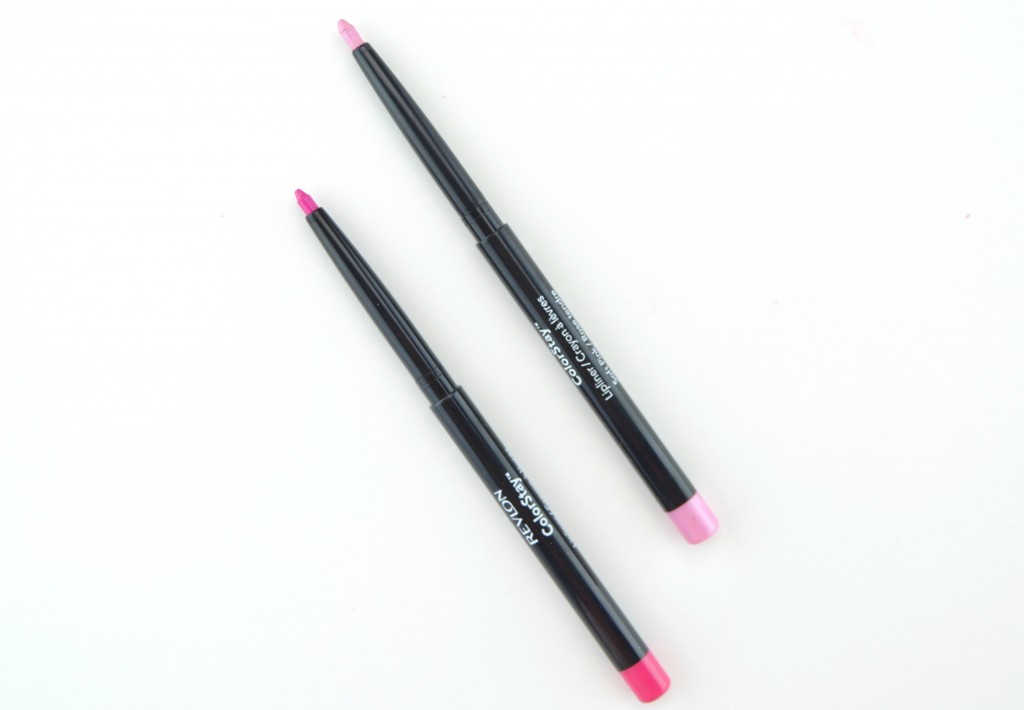 Revlon ColorStay Lip Liner in Fuchsia is you got it, a bright and bold fuchsia pink.

Revlon ColorStay Lip Liner in Soft Pink is a pale, soft pink that also works beautifully with not only pink lipsticks, but pale nude shades also.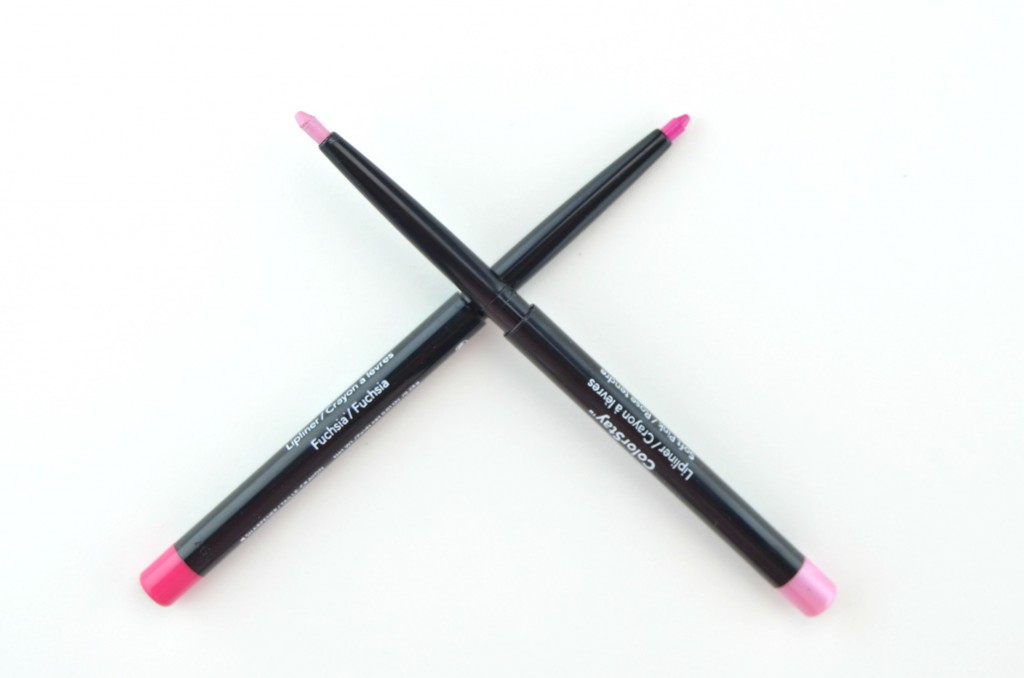 Revlon PhotoReady Primer & Shadow in Eclectic takes the guess work out of what shades go with what and where to apply each shade on the lid. The palette contains a lid smoothing primer, three coordinating shadows that can be used wet or dry and a sparkly top coat to give your eyes some added flare. Start by applying the primer all over the eyelid up to the brow bone, followed by the deep teal shade all over the lid. Apply the shimmery grey slightly above the crease and blend out. Take the light silver and apply it on the brow bone. You can finish by enhancing the eye with the electric shimmery blue as a top coat in the centre of the lid. It retails for $13.59.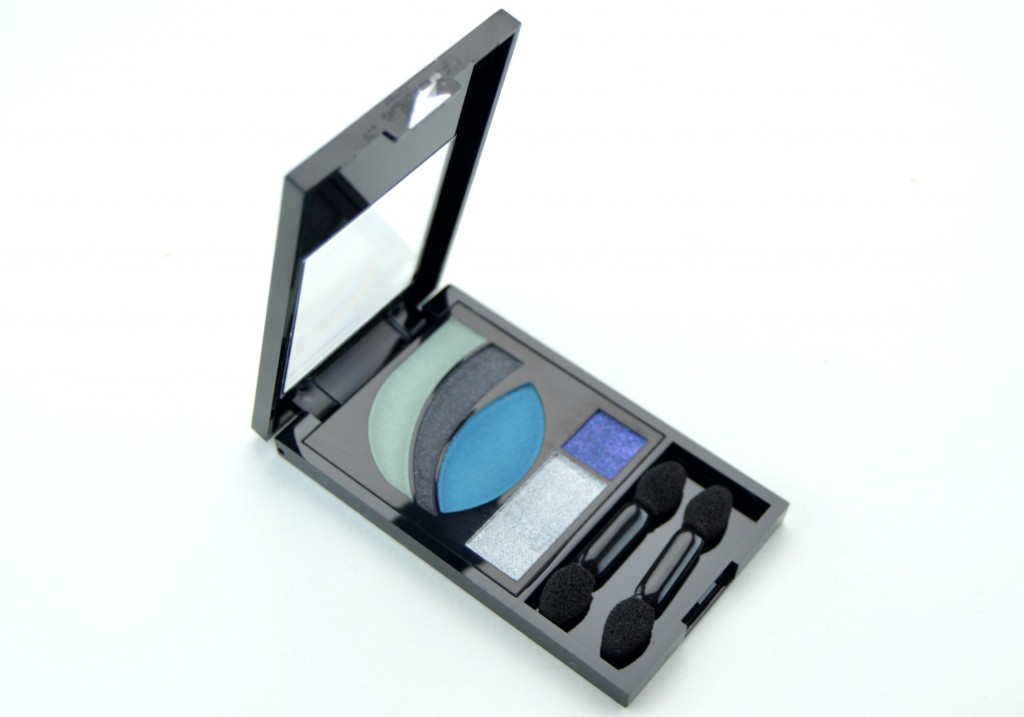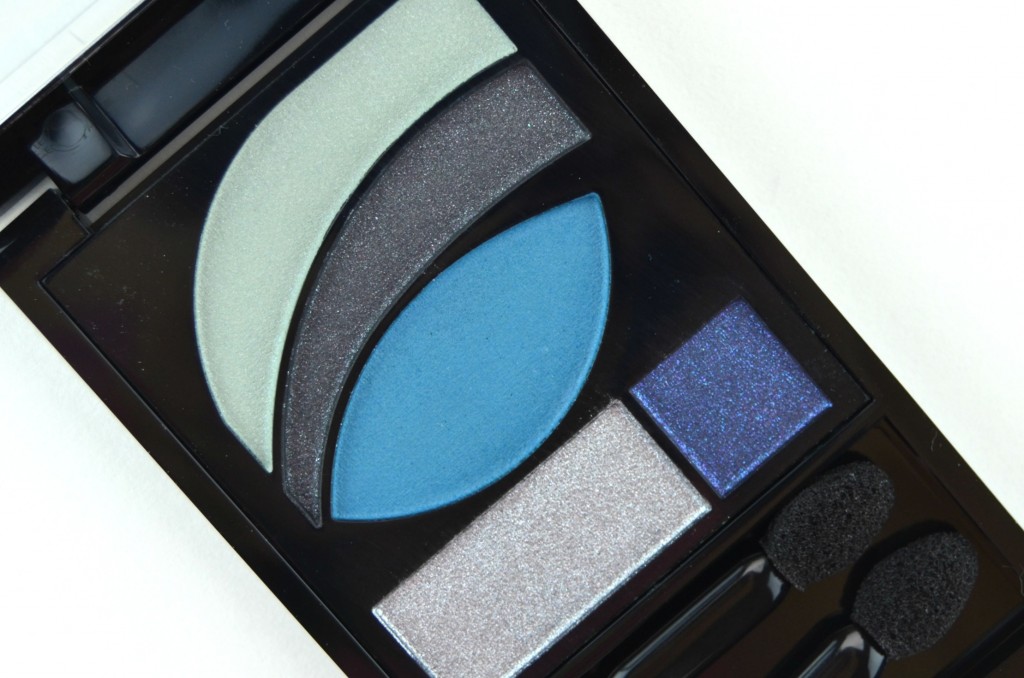 Revlon Nail Enamel are some of my favourite nail polishes from the drugstore thanks to its rich and creamy texture that's extremely pigmented and truly opaque in 2 coats. Its brush is easy to use and handle and provides a smooth and even application each time. It covers the entire nail-bed with only 2 to 3 swipes and also features a fast drying formula that lasts on the nails for days without chipping. It retails for $6.29.

Revlon Nail Enamel in Artsy is a beautiful cobalt blue with tiny micro glitter throughout.

Revlon Nail Enamel in Bohemian is a stunning jewel-toned turquoise shade.

Revlon Nail Enamel in Edgy (which is limited edition) gives the same effect to the nails as Artsy, but done in an electrifying purple with tiny micro glitter throughout.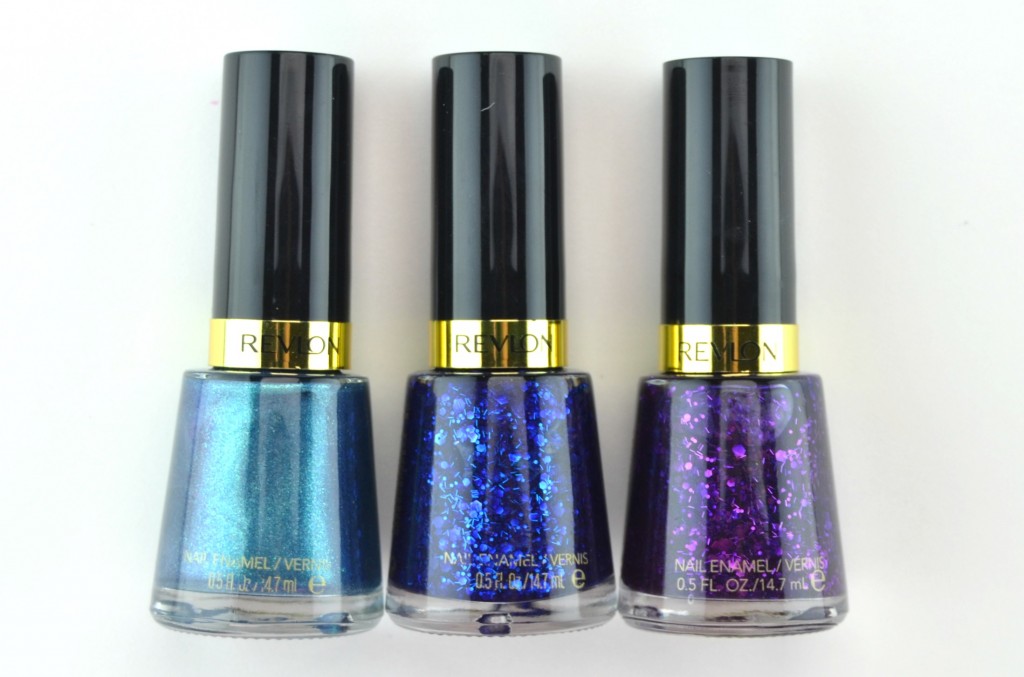 Also in the collection is a Revlon ColorStay Eye Liner in Sapphire for $10.49.