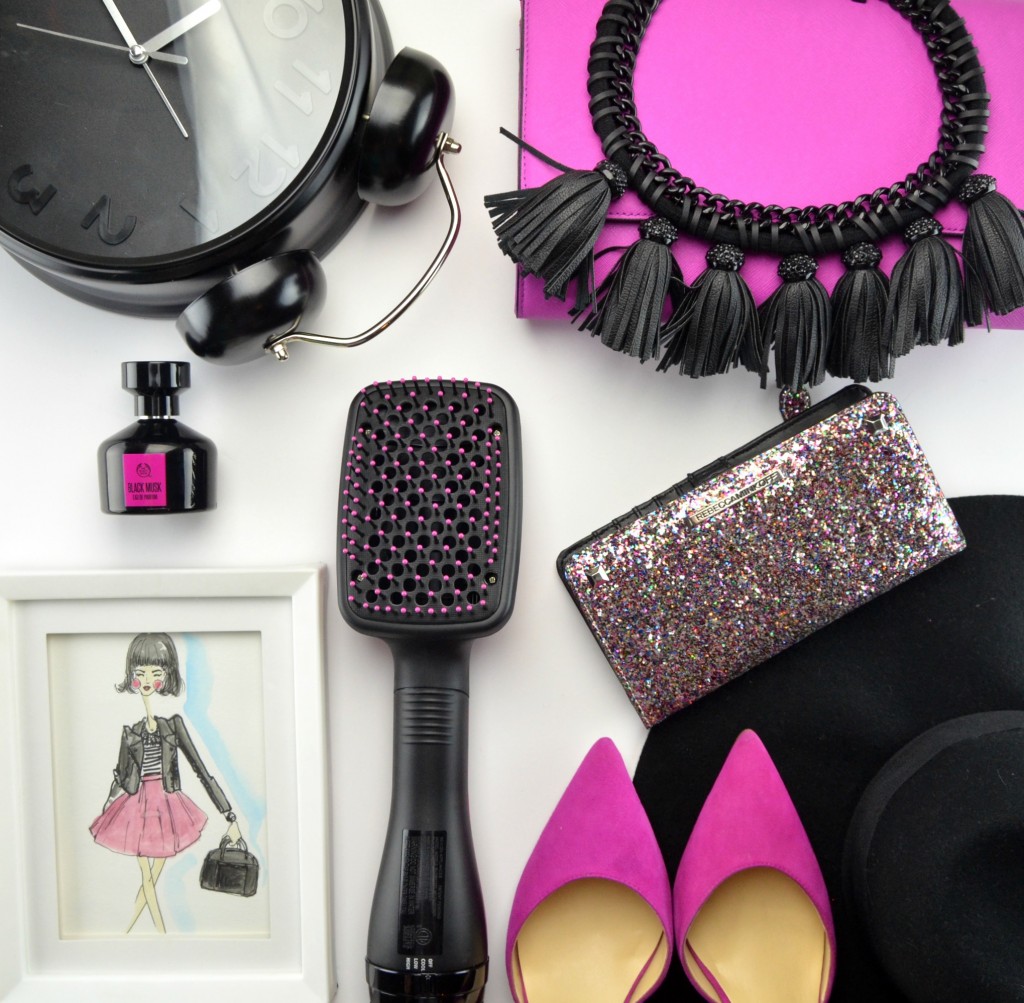 Today I want to introduce you to the latest and newest innovation in hair care, the Revlon One Step Hair Dryer and Styler. This new tool is designed to combine two styling tools in one, the power of a dryer with the precision and ease of a styler. Not only does it help you achieve salon quality, silky, smooth, sleek and frizz-free hair at home, its lightweight design is perfect for travel and takes up less space under your sink. The large paddle helps to dry and smooth hair quickly with 50% faster styling time, which in return, helps to reduce heat damage. It features flexible bristles and a tangle-free swivel cord which allows you to style the back of your hair with ease. It also includes 2 heat settings, allowing you to customize your styling needs, along with a cooling setting to help set and style your look. The massaging ball tips are gentle on the scalp and its cushion material contours to your head for comfortable styling.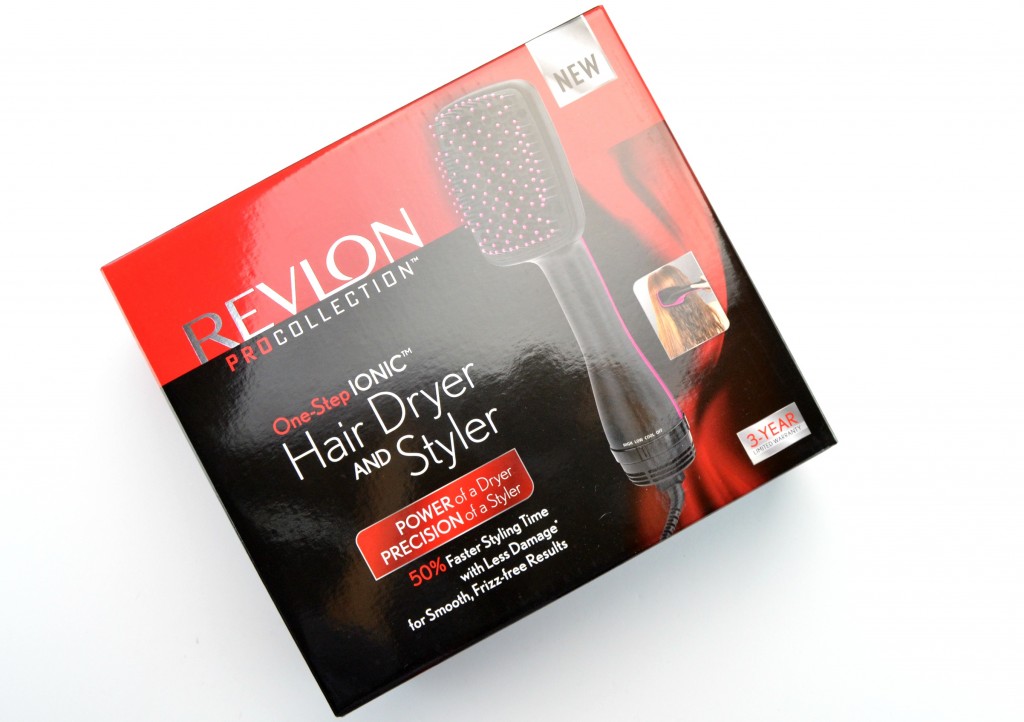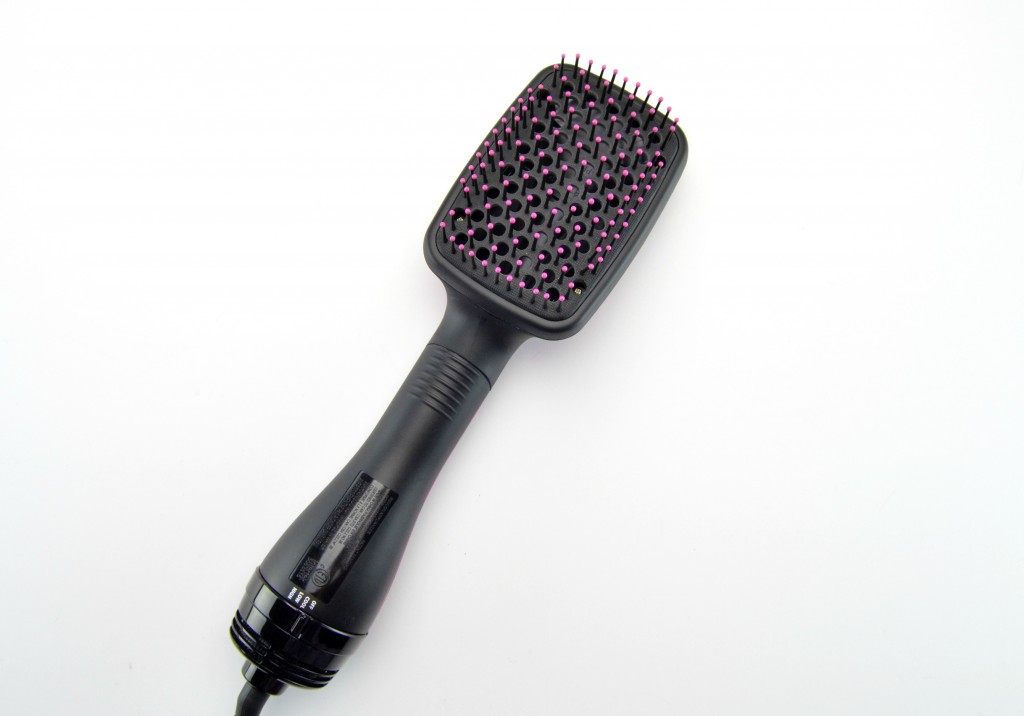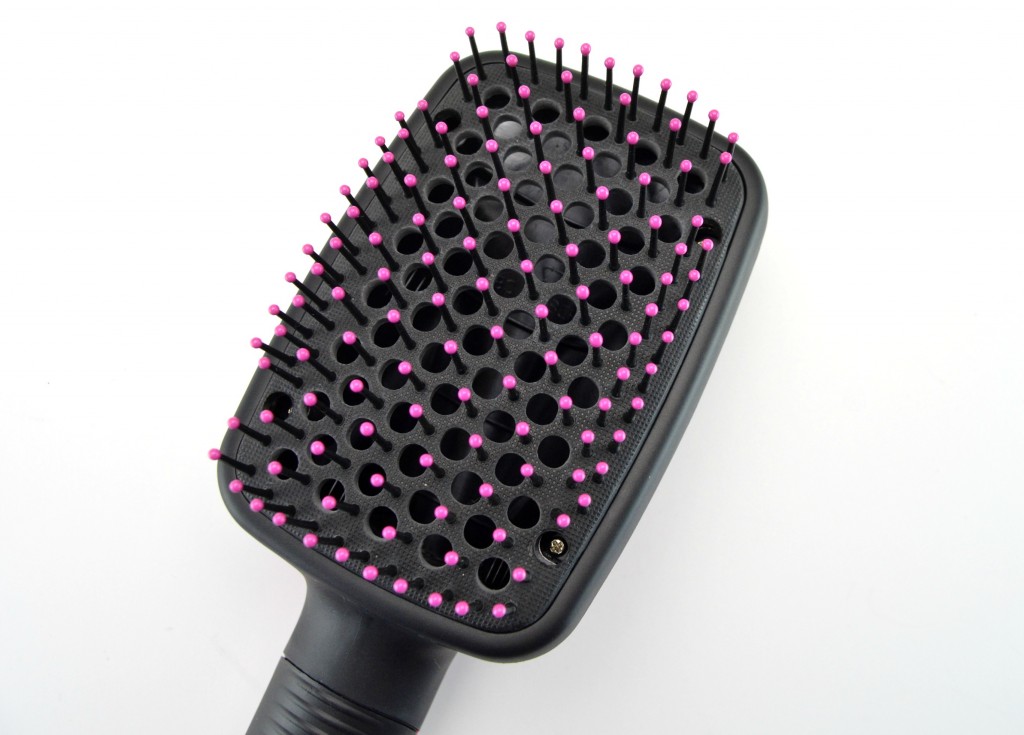 Revlon One Step Hair Dryer and Styler fits comfortably in the palm of my hand, is mostly black with an added pop of hot pink down the side of it. It's a total of 12.5" long, with the paddle brush itself being just under 5" and 3.25" in width. The bristles are incredibly flexible allowing your hair to effortlessly glide though without catching on knots or tugging on your hair. The massaging tips actually help glide your hair through the brush, without the fear of knotting. The control switch is located at the base of the wand and features an off switch, along with cool, low and high. It's recommended using the low option for those with fine or thin hair, high for thicker, coarser hair and then blast your styled look with a shot of cool to lock everything in place.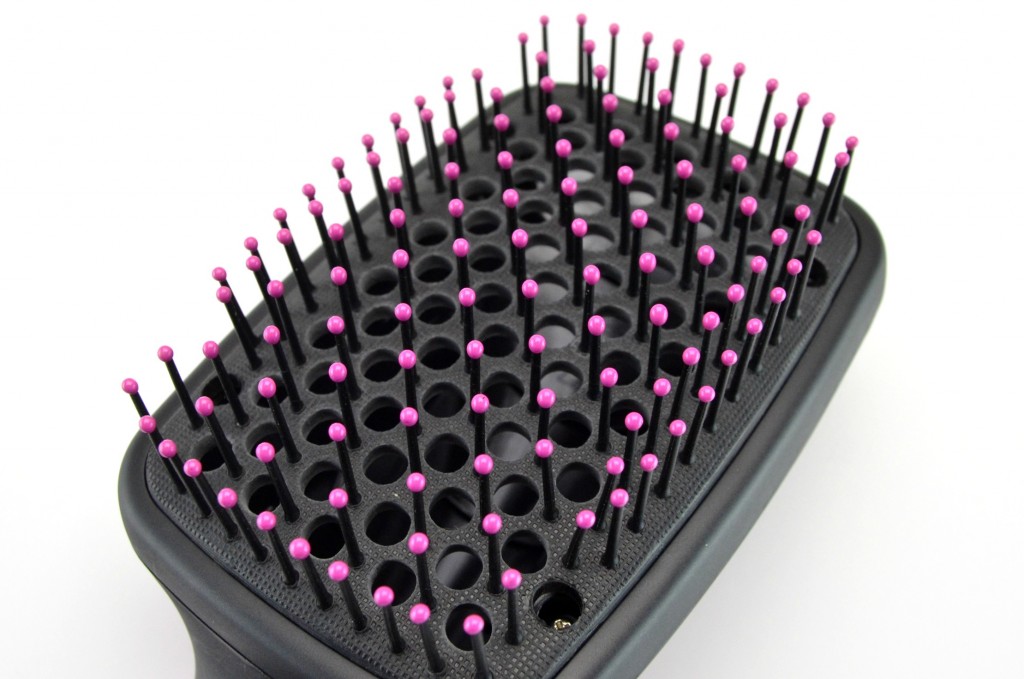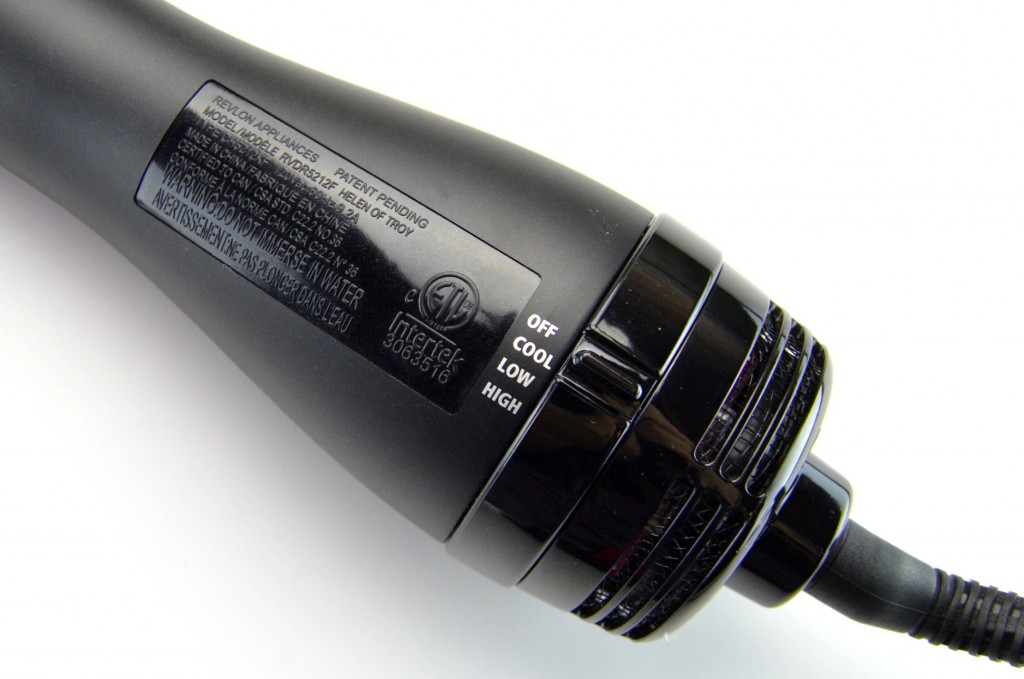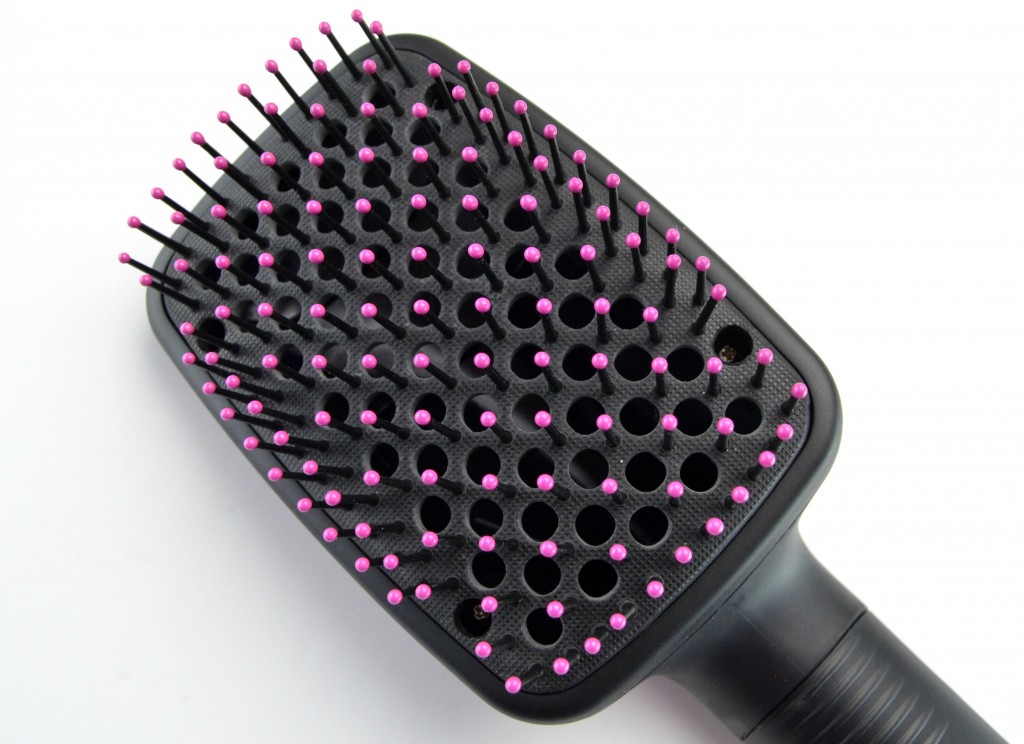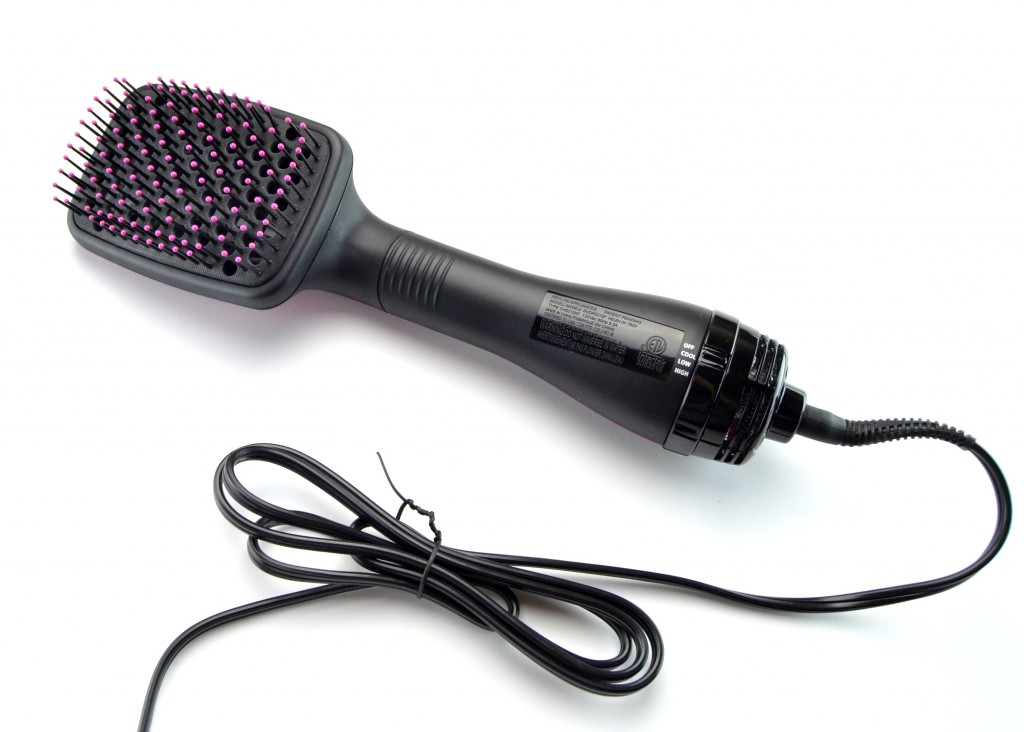 Do I think the Revlon One Step Hair Dryer and Styler is a bit gimmicky, sure I do, but does it actually work, absolutely. I think this would be best used on those with longer, thicker hair, as I found the paddle brush quite large for my short hair. I don't usually use a paddle brush, so I found it to be quite challenge to achieve the style I normally create. I did see a dramatic reduce in frizz, not completely gone, but less than I would with my traditional hair dryer. The biggest improvement I saw was the actual time it takes to blow dry my wet hair. Since I have pretty short hair, it only takes about 8 minutes from start to finish, and a few minutes of that is spent fussing with my round brush and not actually drying my hair, but with this tool it's about 5 minutes flat. Now although this may not seem like a ton of time saved, if you're someone with longer or thicker hair and it takes up upwards of 30 minutes to dry your hair, this could potentially save you anywhere from 12 to 15 minutes. Since this tool allows you to style and dry at the same time, you spend less time with the dryer just pumping out air and not actually directed at your wet hair.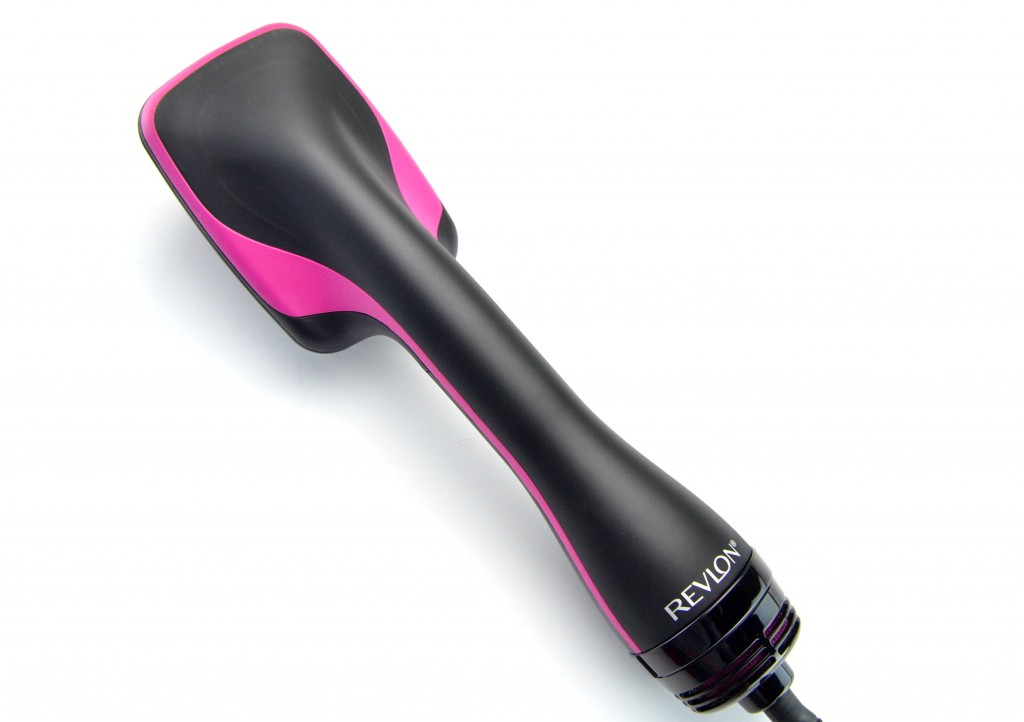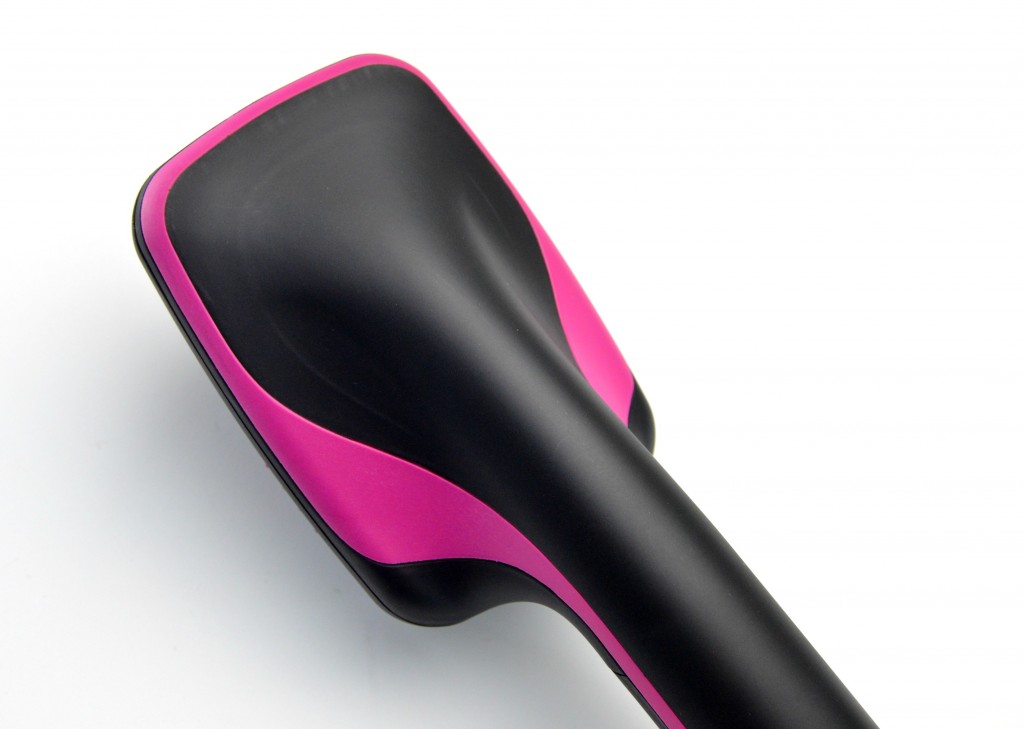 Side note, make sure to hold the Revlon One Step Hair Dryer and Styler at the base, as the paddle brush tends to get quite warm from the heat and can hurt the hands. Also something to keep in mind, the first few times you use it, there will be a faint rubber smell, so don't be alarmed. If you have curly, unruly, coarse, thick or unmanageable hair, I think this will be an excellent alternative for you. You can feel confident leaving the house immediately after styling with this all-in-one tool without the need to go in with other devices to polish your look. If you're looking for extra control and glam, you'll still probably want to finish up with a curling wand or flat iron, but if you're in a hurry, this is a great option. It retails for $59.99 at your local London Drugs, Home Hardware, Amazon.ca and Walmart.ca