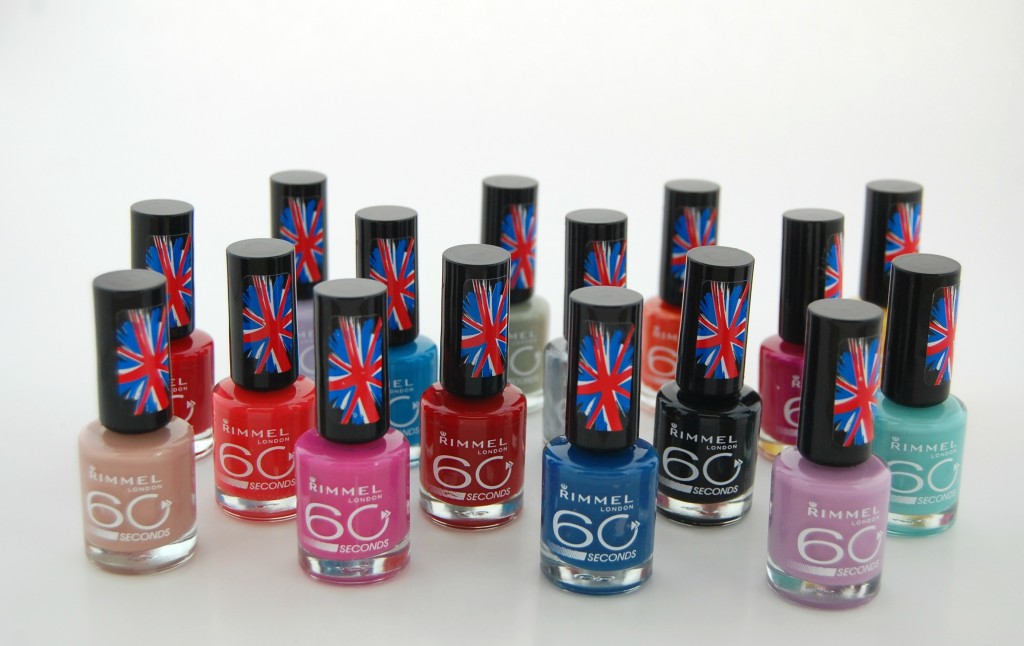 New Rimmel London 60 Seconds Nail Polish promises perfect nail coverage in only one coat and also promises to be completely dry in just 60 seconds. I was quite optimistic about its claim to dry within 60 seconds, as I thought this would be perfect for me, I hate waiting 5+ minutes for each coat to dry.
.
There are 16 entirely new colours to pick from that let you get the no-limits London look in no time. Its fast-drying formula gives you strong, smooth, chip and scratch resistant nails for days. For only $3.99 (I did see them at Wal Mart for only $1.50 last week) for 8ml, how can you go wrong? Mind the Gap reds for when you want to stop traffic, London Brights to paint the town green, blue or yellow, to make everyone Stand to Attention, you'll be sure to find the perfect spring colour to match your look and personality.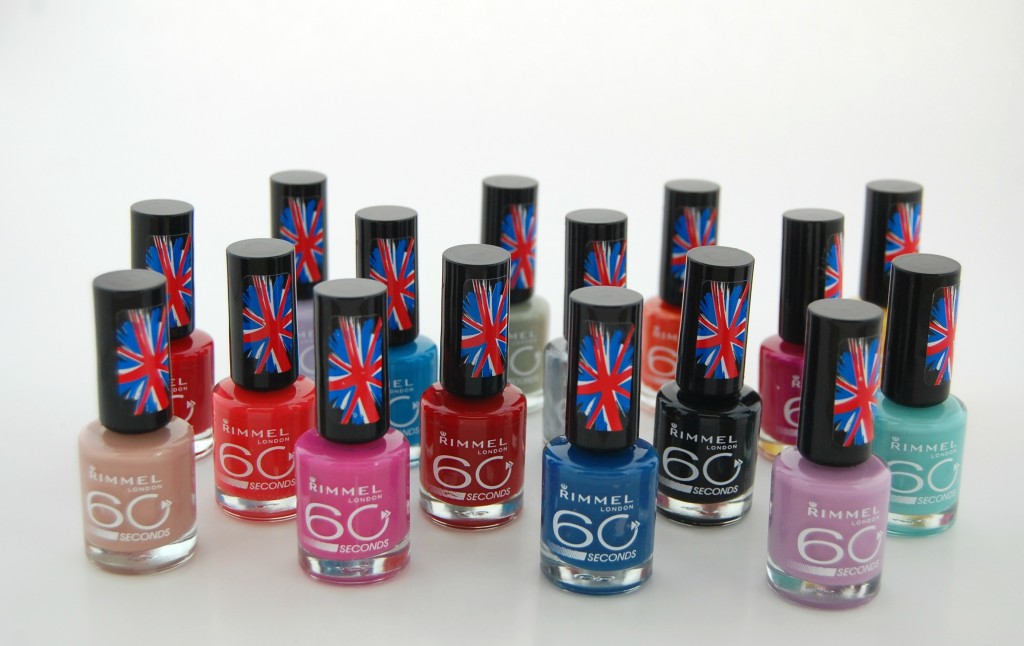 My first attempt was a total failure, I didn't move fast enough and found it drying before I even finished applying the colour, 60 seconds dry time… more like 30 seconds. I took it off and started again, this time moving a little quicker, you have to get your whole nail covered really quickly because it starts to dry as soon as you put it on! I'm not the best at applying polish to my nails so I tend to take longer than others. You're going to want to get your nail covered within two strokes, which is done really easily because of the shape and size of the brush. The brush is really flat and wide and unlike most brushes, it's tip is tapered, making for easy application. It did take some time to get used to the brush, but after a few attempts I had the hang of it. With this brush you can do one nail in 2 strokes, which is perfect for this fast drying nail polish.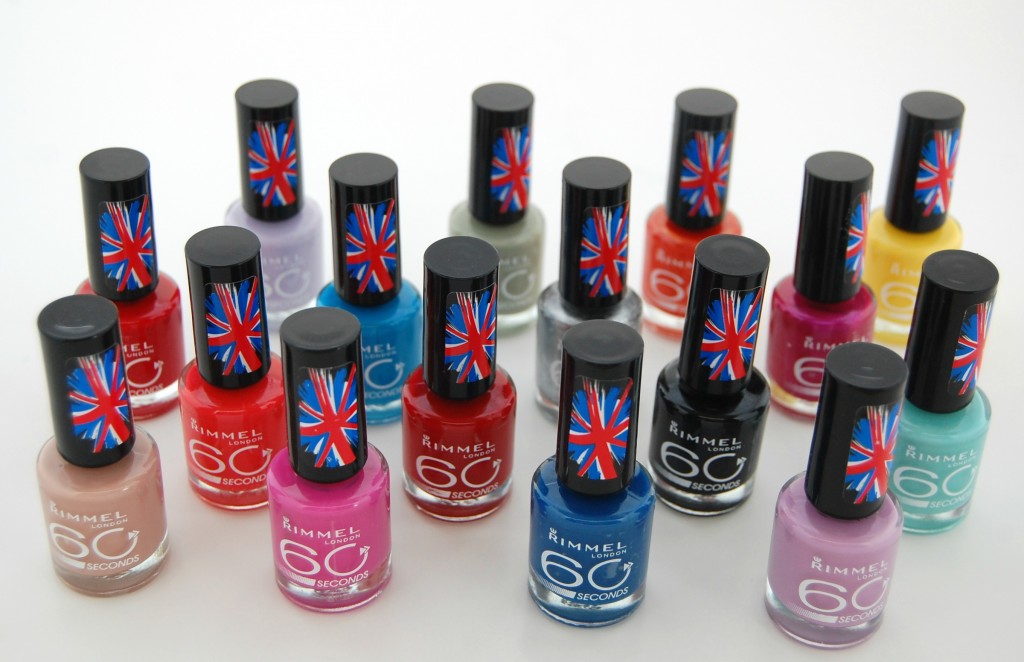 I wanted to test how durable this nail polish was so didn't apply a top coat, most nail polishes I buy, no matter how much I seem to spend on them, chip within the first day; I don't know what it is about my nails but no polish wants to stick? I was very impressed to find that my nail polish lasted in perfect condition for four full days before I started to see wear; that's for sure the longest I have ever known a nail polish to last on my nails. After the fourth day the nail polish started to wear away around the tops of my nails and around the sides but nothing too dramatic, nothing I couldn't get away with for the rest of the week, still presentable. The second time around I applied a top coat and I got a full week worth of wear before it started to chip, no more buying expensive nail polish for this girl, Rimmel has me sold!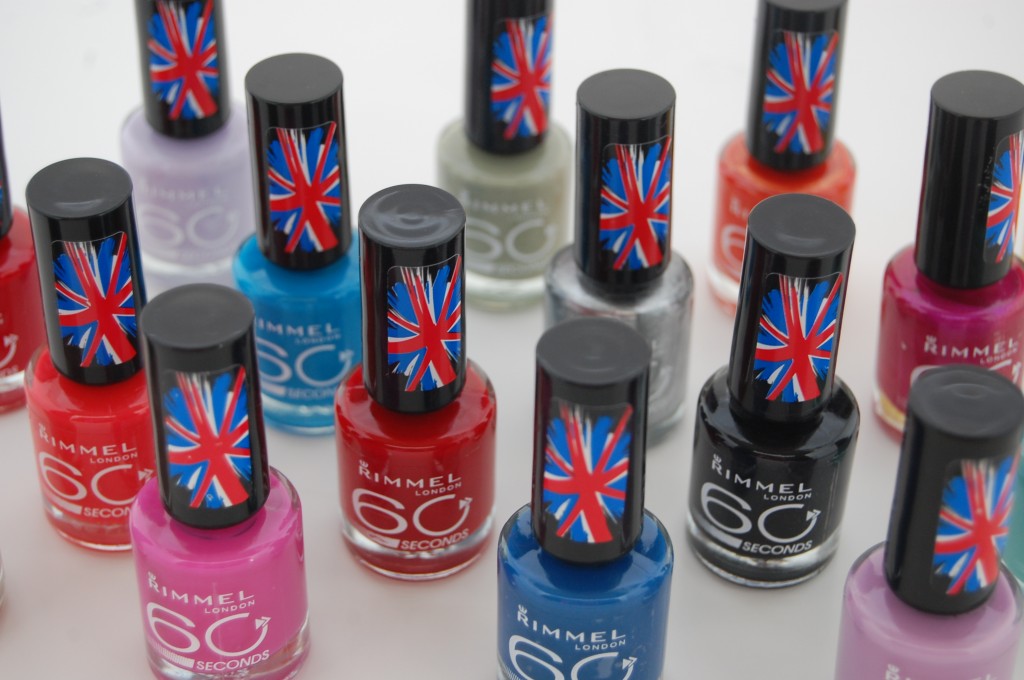 Overall I was really happy with the Rimmel London colour selection and the fast drying time, although it does say you only need one coat  I did find on a few of them I applied 2 coats just to get a bolder, more vibrant, opaque look.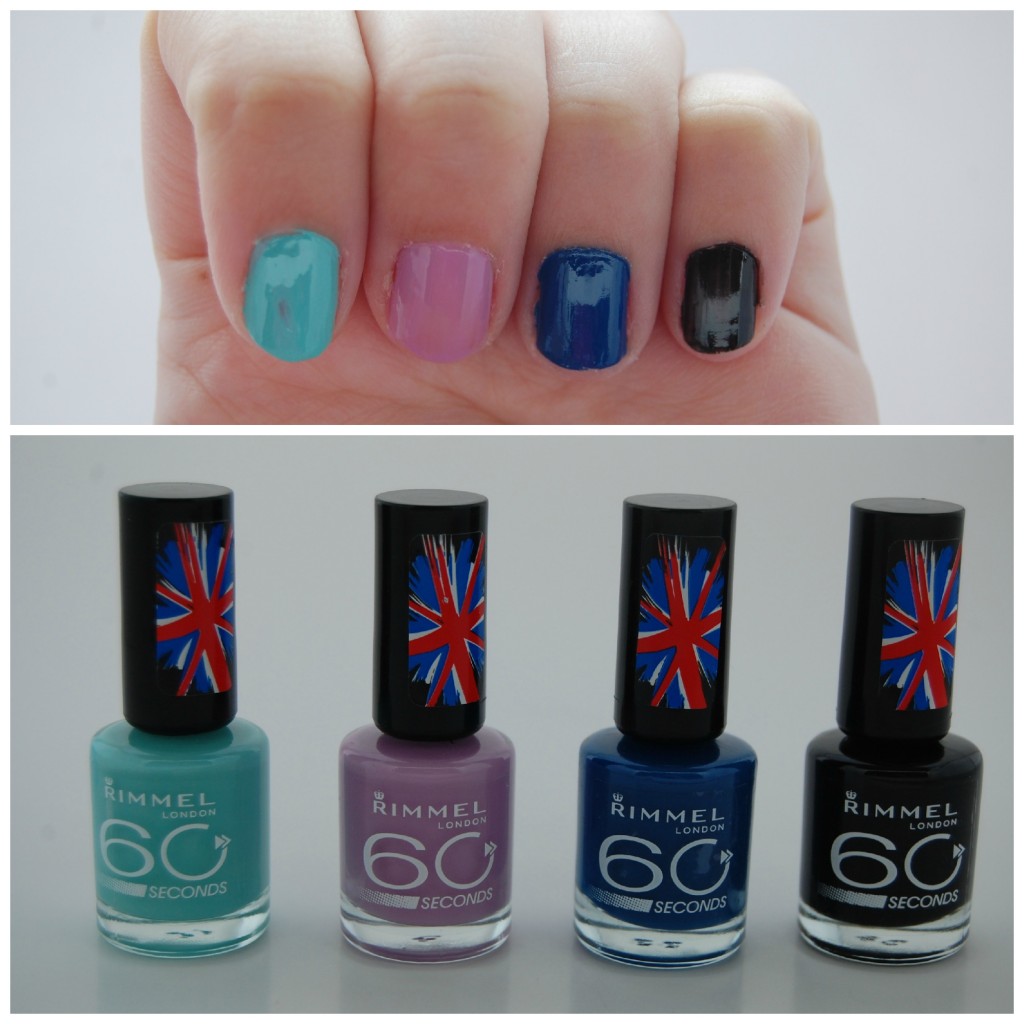 210-Mintliicious…..420- Sweet Lavender…..231-Blue Eyed Girl…..820- Hot Black to go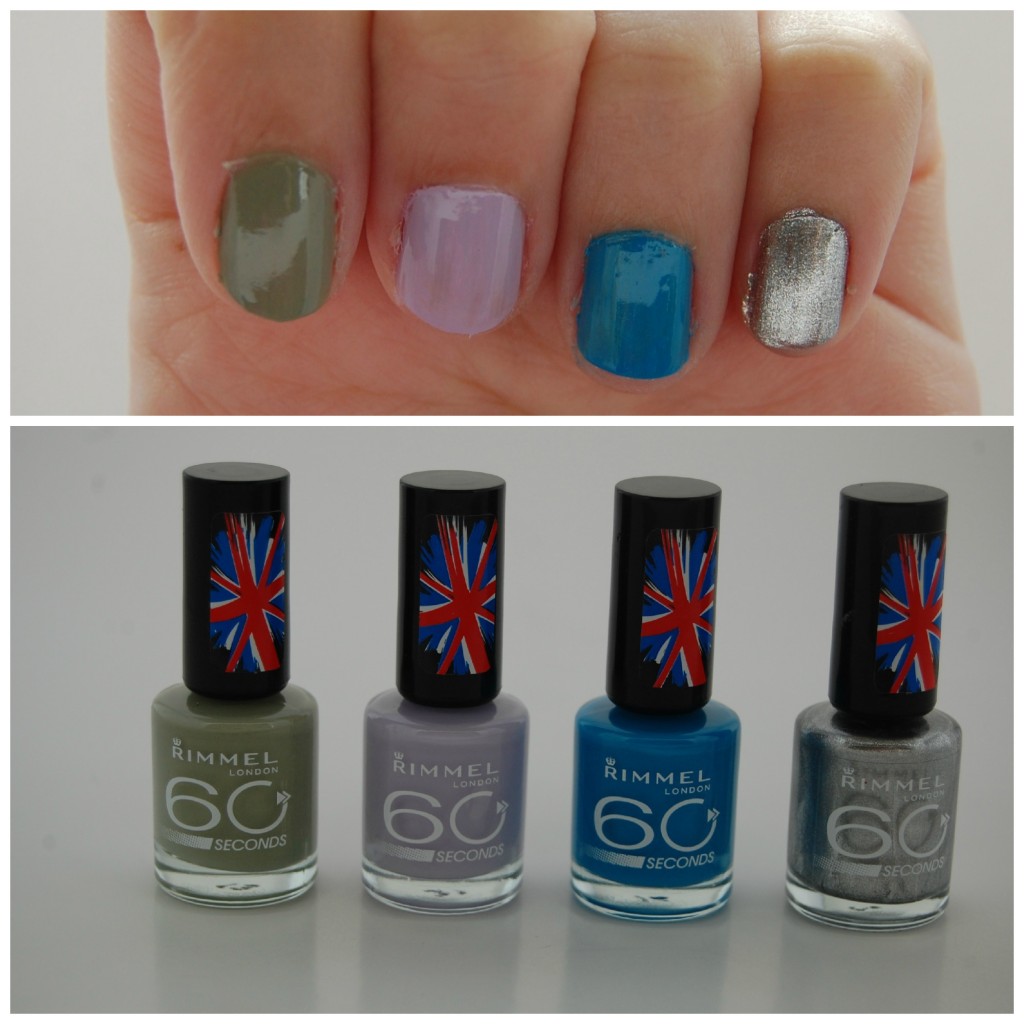 220- Sage all the Rage…..410-I Lilac You…..240-Blue My Mind…..810-Precious Metal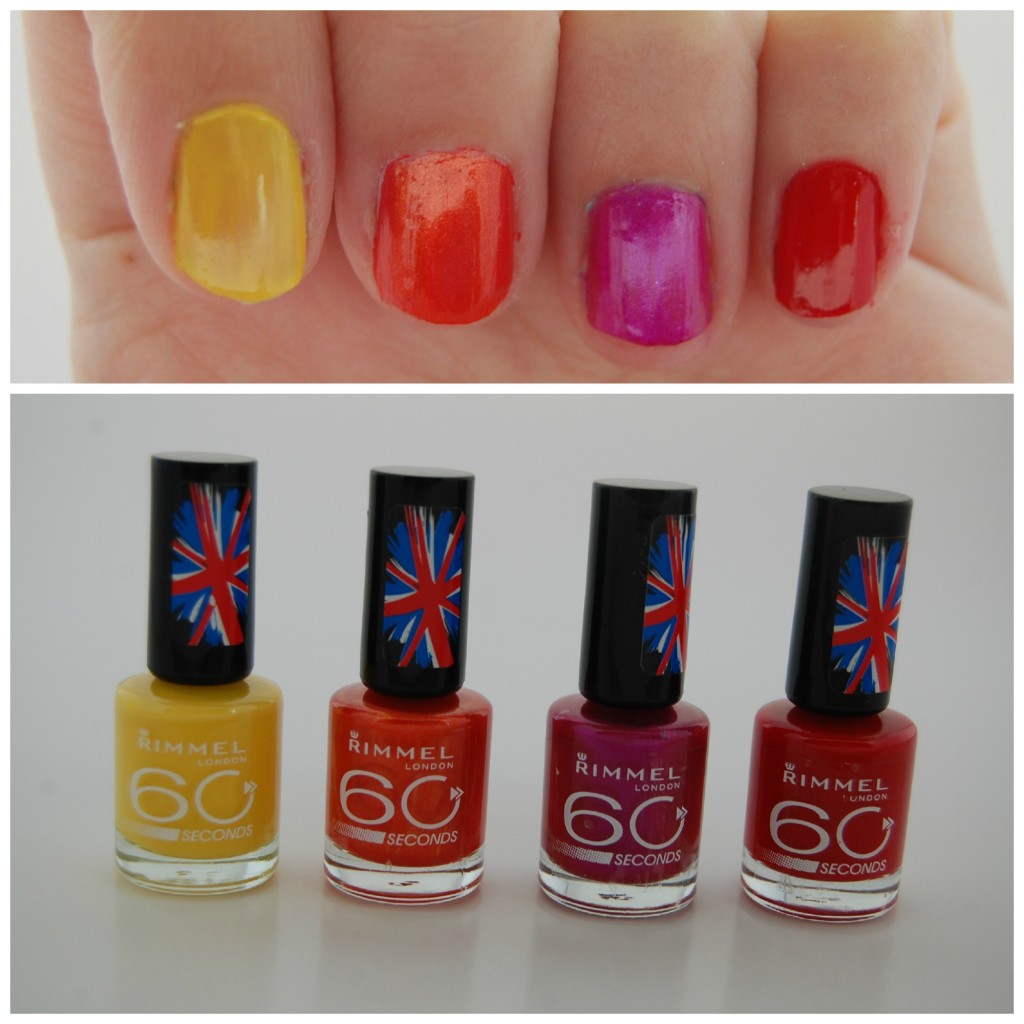 710-Sunny Days…..110-Golden Hour…..530-Pulsating…..620-Red, Steady, Go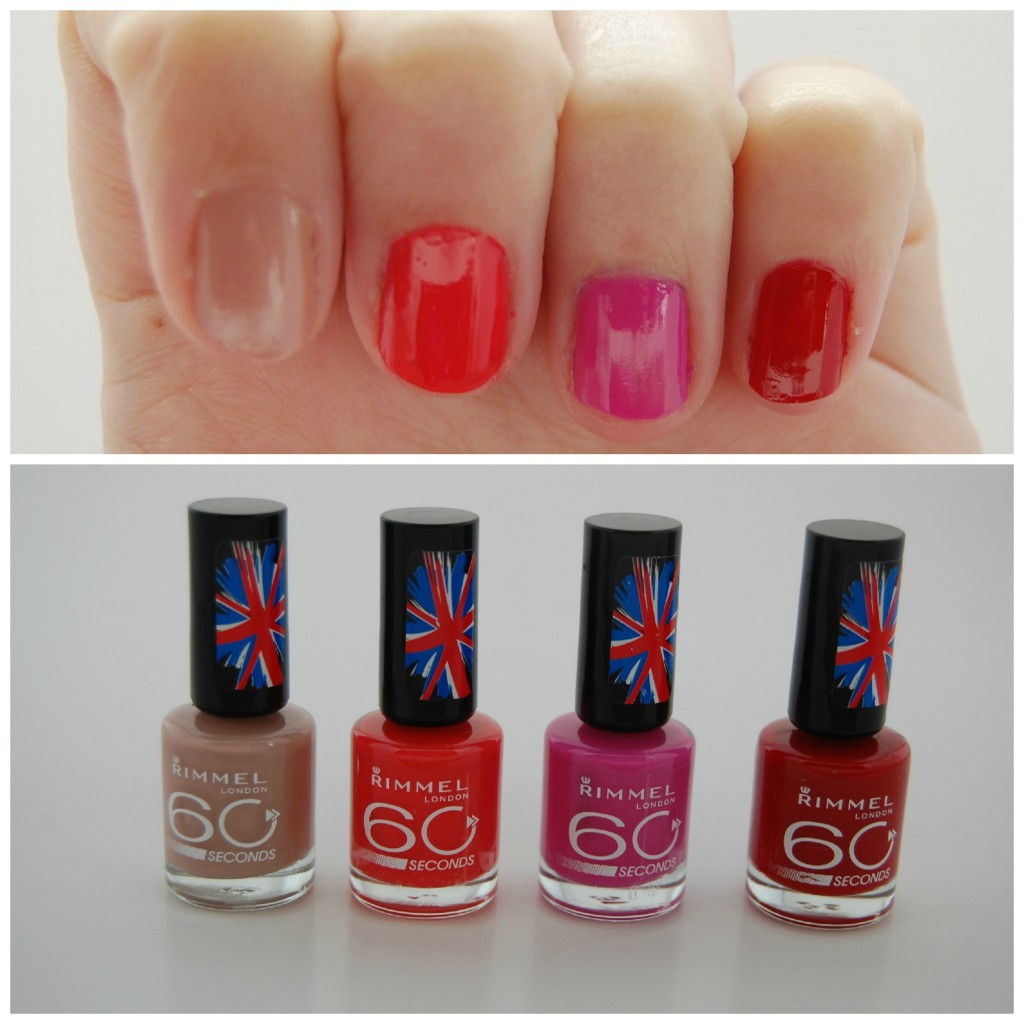 311-Caramel Cupcake…..120-Hot Chilli Pepper…..510-Pink-A-Boo…..610-Stand to Attention