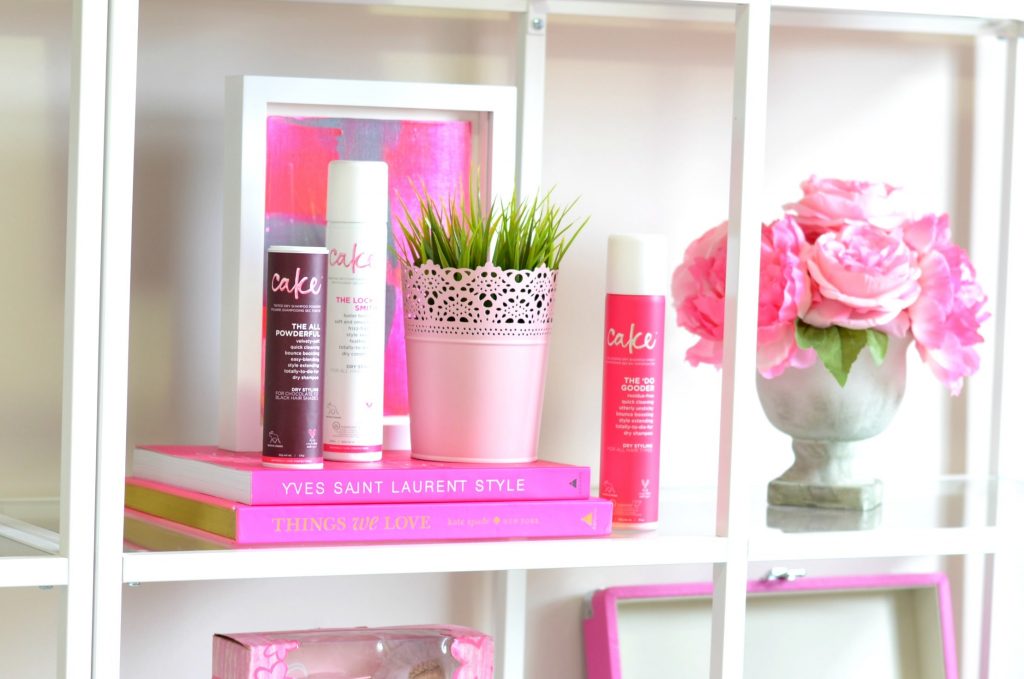 The Perfect Dry Shampoo
We all have those lazy days when we don't want to spend hours in the bathroom getting ready. We also know the benefits of skipping a shampoo here and there. Over-washing can strip your hair of your natural oils and fade colour treated hair faster. It's essential for women to have a hairstyle that she can gravitate towards for second-day hair in her beauty routine. Finding chic hair styles that work best for your hair when it's greasy and oily can be tricky, but with the help of Cake Beauty, you're sure to have a good hair day (even when it's dirty).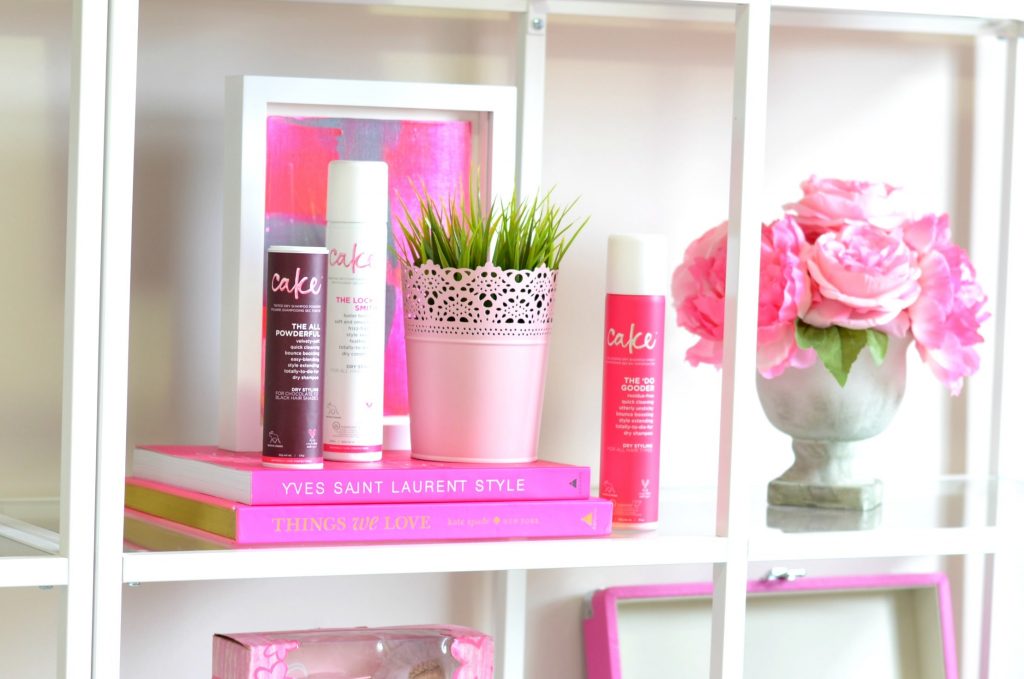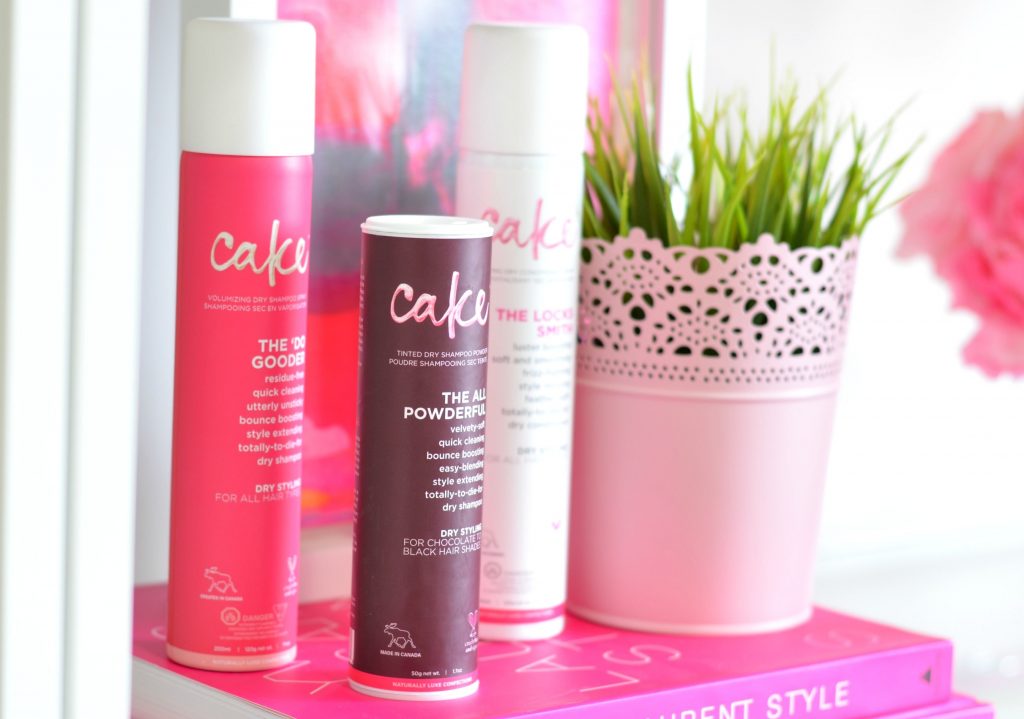 I've been a huge fan of Cake Beauty for years. It's Canadian based, cruelty-free and every product smells delicious. This season they've released an entire lineup of natural dry styling hair products to help revamp your morning routine without the harsh chemicals found in other brands. Each product is handpicked with natural ingredients for a flawless experience that's 100% vegan. This innovated collection is designed to work as a second-day squad and you'll immediately fall in love with this dry styling team. Cleanse, condition and style your way to bouncy, shiny, frizz-free hair in seconds.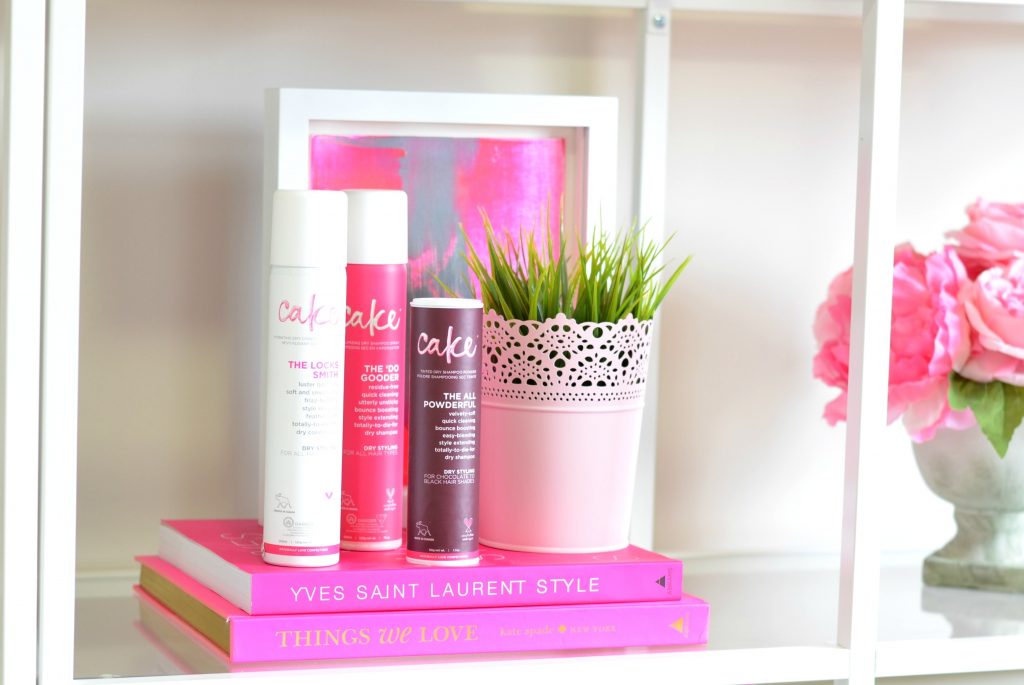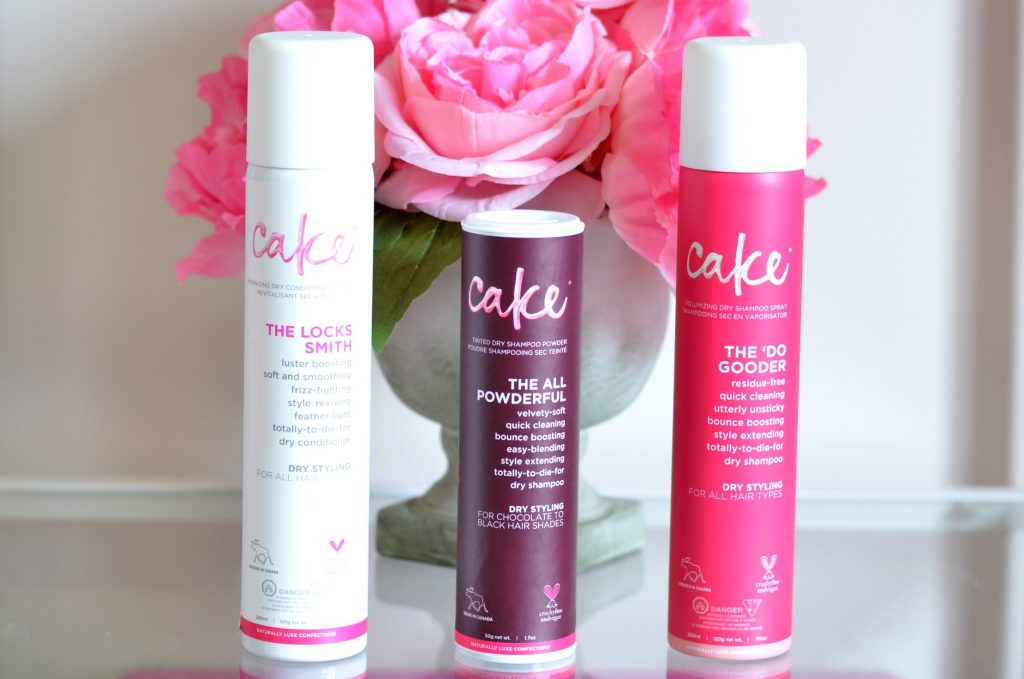 Get ready to be inspired by this 3-piece system. Stop reaching for toxic, drying and heavily chemicalized shampoos, and indulge in Cake Beauty. My main concern with second day hair, is what to do with my bangs. It's a challenge when my hair is slightly greasy, but dry shampoo can't fix my bangs. Instead of caving in and washing my entire head, I simply rinse my bangs in the sink with a tiny bit of shampoo to help refresh them. I then hit it with the blowdryer for a few minutes and style. I then go in with Cake Beauty The 'Do Gooder Volumizing Dry Shampoo Spray to help refreshen the rest of my hair.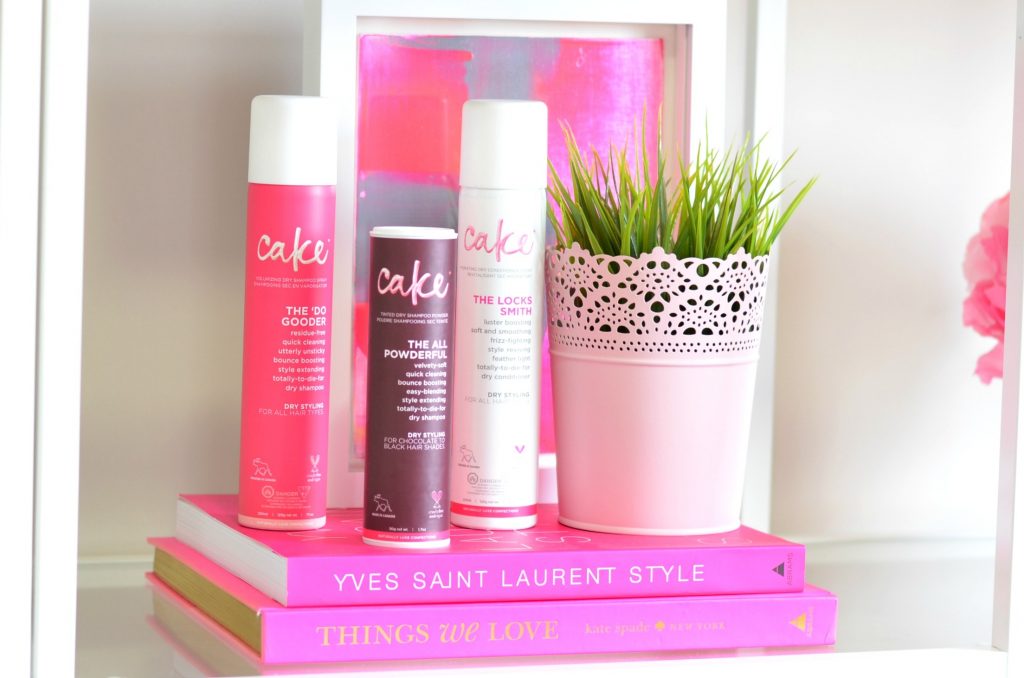 Cake Beauty The 'Do Gooder Volumizing Dry Shampoo Spray is a corn-based, ultra-fine, lightweight volumizing mist that instantly helps to refresh, cleanse and absorb excess oil and dirt. Its fresh and clean scent gives that "freshly washed" smell without stripping your hair of its natural oils. It also helps to prolong the life of your colour, since you're not over-washing it daily. You can effortlessly achieve a freshly washed look without harming the hair. It gives a nice boost of volume with the awful white caste that other dry shampoos leave behind. With only a few bursts it transforms dry, dull, limp hair back into healthy, slightly mattified locks in seconds. It retails for $18.99.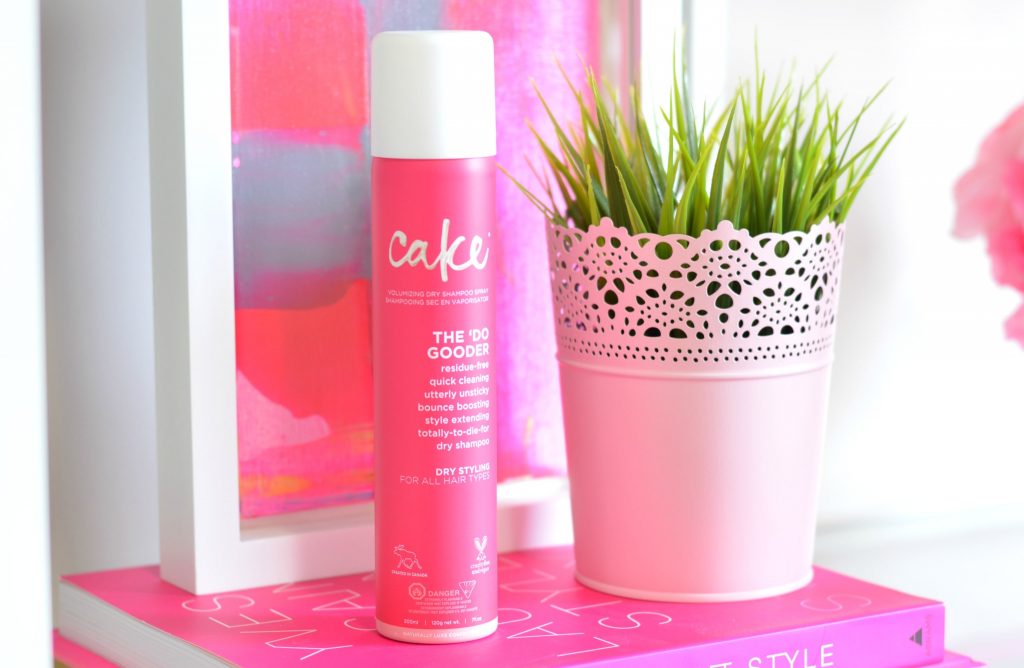 Another concern I have with dry shampoos is that it never fully absorbs into my dark roots. Sure, the Cake Beauty The 'Do Gooder Volumizing Dry Shampoo Spray doesn't leave a thick white caste like other dry shampoos, but sometimes I just want a tinted powder that matches my hair colour. Insert Cake Beauty The All Powderful Tinted Dry Shampoo Powder, an innovated, weightless product that helps to add texture and create maximum volume at the roots, but in 3 velvety-soft powder blends. It easily blends into all hair shades for invisible lift and shine. Just shake a small amount of the powder into the palm of your hands, rub palms together and distribute onto dry hair.
Cake Beauty The All Powderful Tinted Dry Shampoo Powder's "powerful" formula looks and feels like a baby powder when you first pour in into the palm of your hands. As you begin to rub together, it almost becomes somewhat tacky. When applying it to the hair, it instantly grabs onto the roots and not only adds volume, but helps thicken and texturize each strand. It instantly disappears as you start to rub your fingers through your hair, turning completely invisible within seconds. Absolutely no white caste left behind. It adds a ton of volume, while looking extremely natural. It helps keep hair from looking flat and dull, while absorbing excess oil. Its slightly sticky consistency helps to lift at the root, added texture, and create thickness. It retails for $17.99.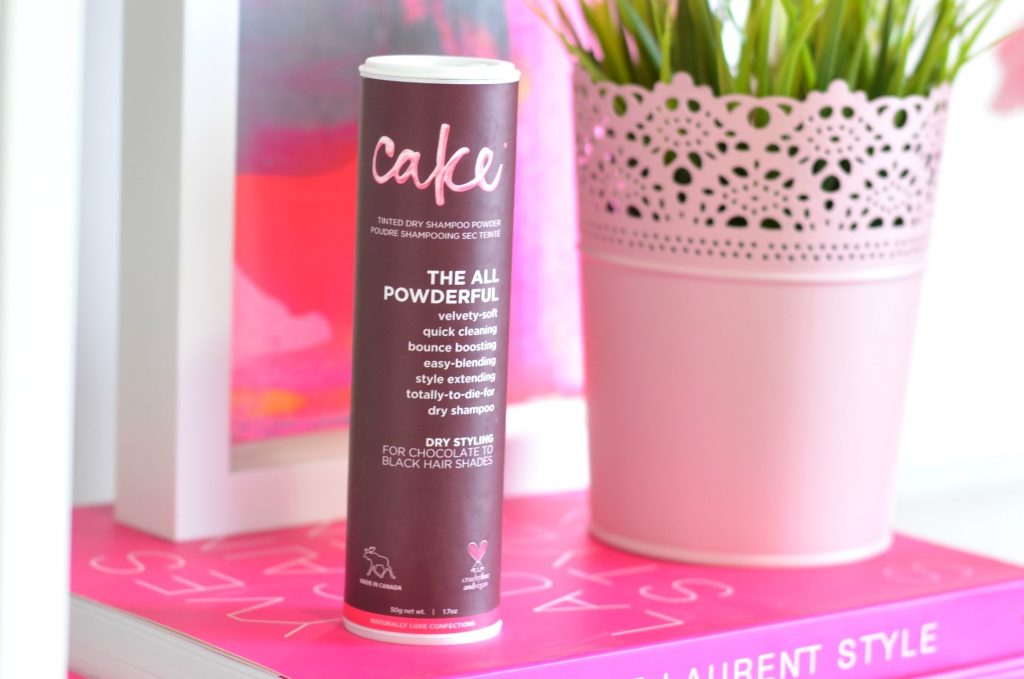 While the The 'Do Gooder Volumizing Dry Shampoo Spray and The All Powerful Tinted Dry Shampoo Powder combats dirt and oil, adding volume and lift, a dry conditioner can help hydrate and condition the hair for all-day softness and shine. Cake Beauty The Locks Smith Hydrating Dry Conditioner Spray features a weightless, aerosol hydrating formula. It contains argan, crambe seed and coconut oils that helps treat dry, dehydrated ends.
Cake Beauty The Locks Smith Hydrating Dry Conditioner Spray helps to freshen up your hair from midshaft to the ends. It leaves your hair looking and feeling fluffy, hydrated and incredibly silky, soft and smooth. This is unlike a dry shampoo, where you focus the product on your roots and brush it through. This conditioner you want to concentrate about 4 inches away from your roots, and work your way down. It helps to add shine to ends, separate the strands and revive the hair. This spray helps to hydrate and combat frizz and fly-a-ways without weighting the hair down. It instantly helps to bring back life and moisture to dry, dehydrated hair. It retails for $18.99.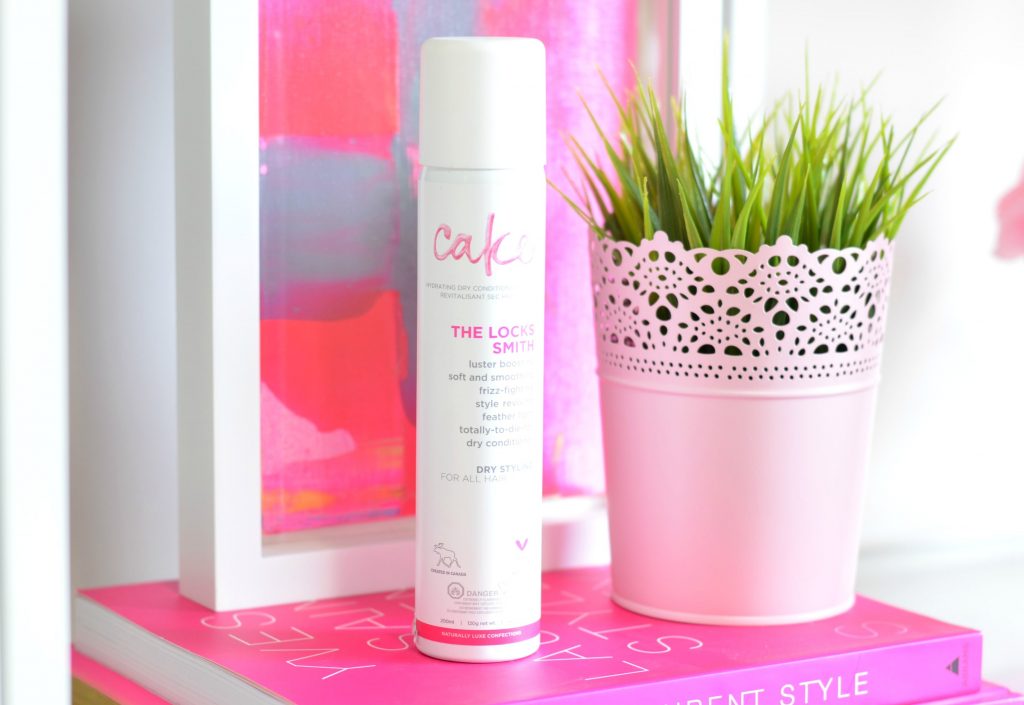 There you have it, texture, shine and volume in 3 simple, easy to use products.