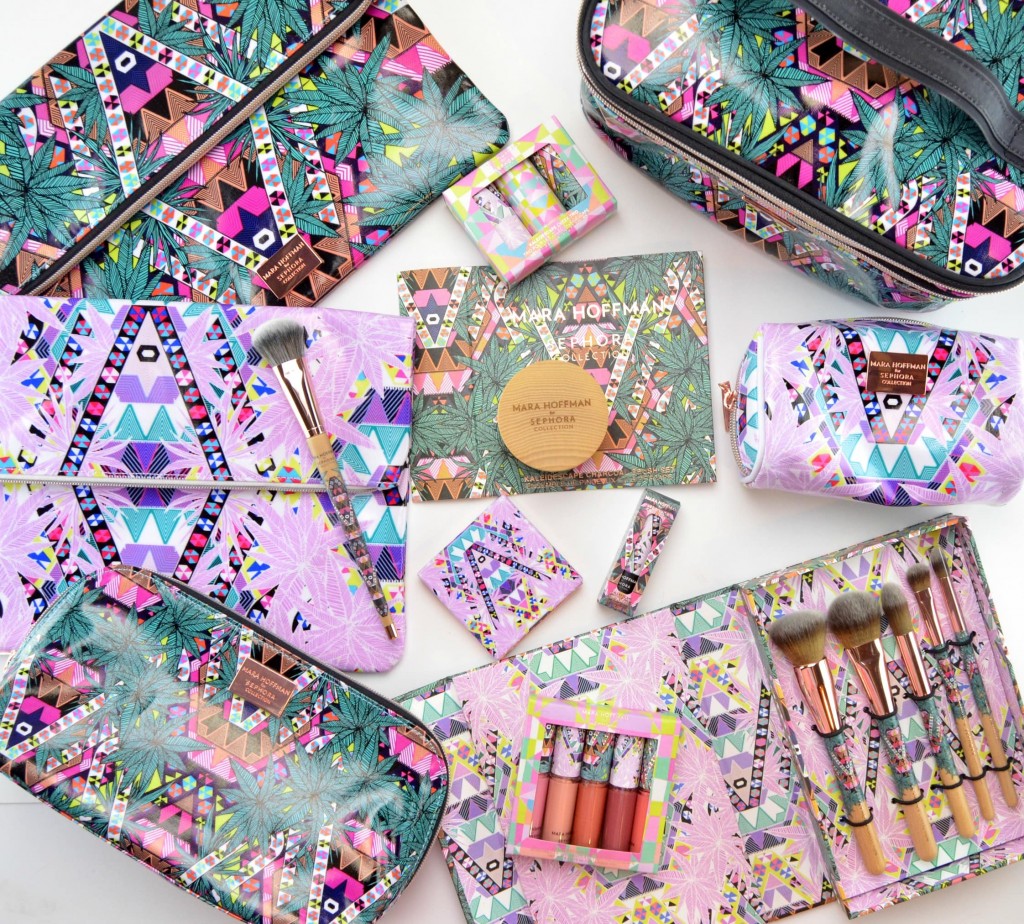 "Introducing a limited-edition collaboration that unites the irresistible wanderlust of Mara Hoffman with the beauty expertise of Sephora. Since 2000, Mara Hoffman has been creating colourful, convertible designs in fashion, swimwear, and activewear. Famous for her playful, original prints—sparked by nature, mythology, and her own far-reaching travels—the New York–based designer now turns her eye to eco-friendly beauty." If you're into stunning, colourful, fashion-forward, tropical tribal designs and prints paired with natural ingredients, this new 13 piece collection is for you. I love that this entire lineup has a fashion flair, combining my two loves, fashion and beauty (perfect for this fashion blog).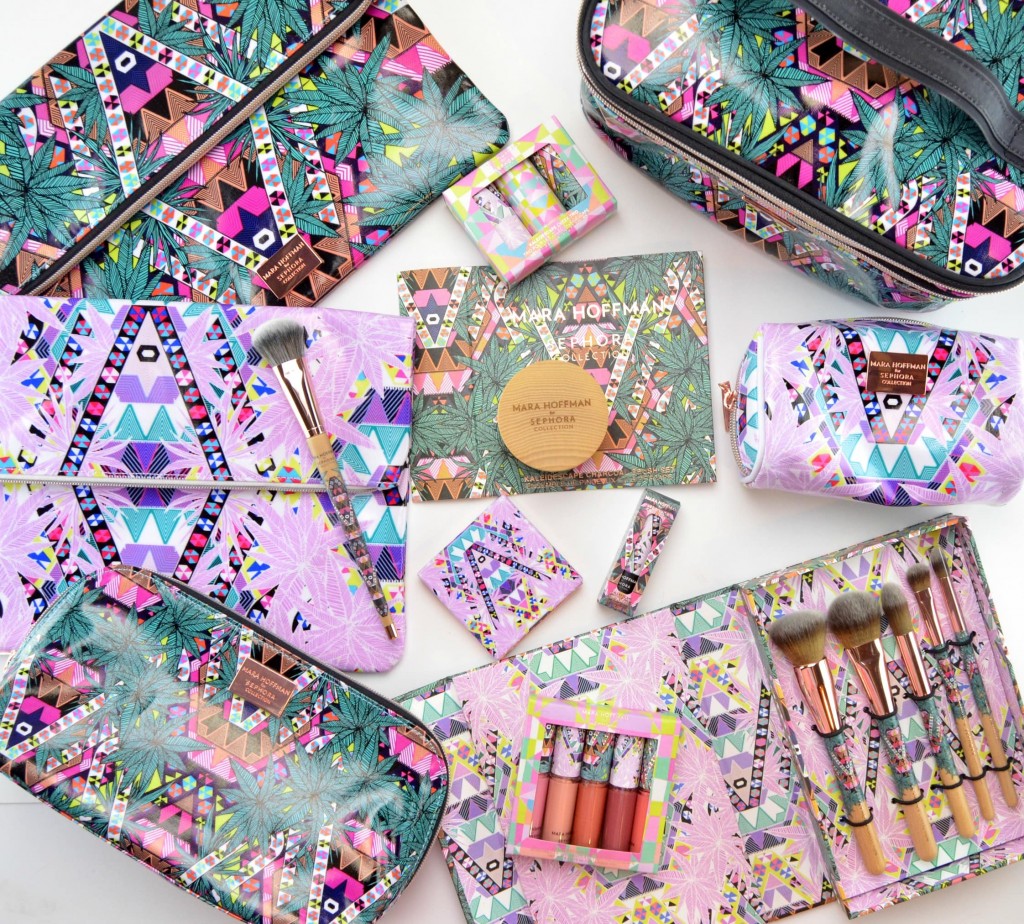 Let's start with my favourite piece or should I say, pieces out of the collection. The Sephora Mara Hoffman Kaleidescape Foldover Clutch that comes in not one, but two different colours. Although designed to carry your beauty essentials on the go, this soft cosmetic clutch is way too cute to save for just your makeup, I've been using it as a daytime clutch and have been getting stopped right, left and center about it. This oversized, fold-over-flap, zipper case not only fits all your cosmetic goodies, but it can easily hold your wallet, keys, iphone and so much more. The fact that it's made with coated organic cotton that's water-resistant and keeps my products safe and secure, makes me incredibly happy. It comes in Maristar Turquoise and Maristar Lilac and retails for $53 each.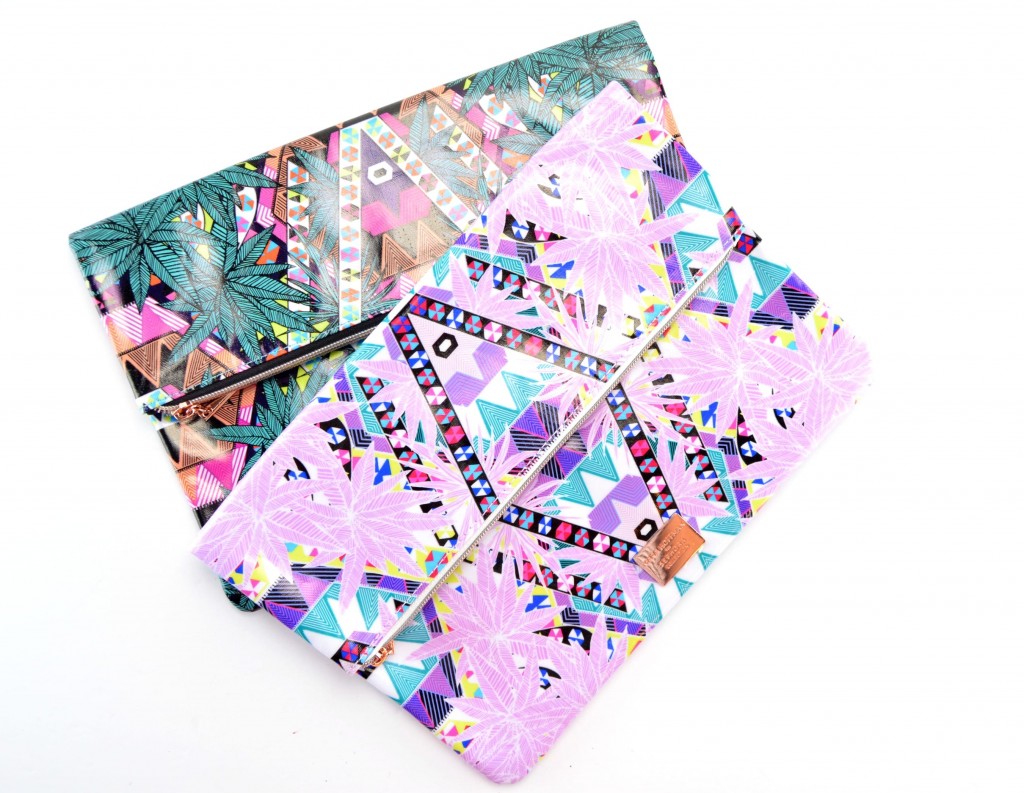 Sephora Mara Hoffman Charcoal Brush Set contains 5 face and eye brushes in a chic and colourful reusable gift box. Each brush features a rose gold ferrule and wood handles in a custom Mara Hoffman print. They're lightweight, yet durable, fit perfectly into the palm of your hand for easy and seamless application and are incredibly soft. Each brush is made from cruelty-free, synthetic fibers that are actually infused with anti-bacterial bamboo charcoal to not only keep the bacteria at bay, but are also environmentally friendly. The All Over Face Brush is perfect for buffing in liquid foundation all over the face, but can also double at applying cream bronzers. The Cheek Brush features a perfect pinched base and slightly thinner width that's ideal for highlighting the cheekbones and creating soft contours. The Highlight Brush is pointed at the top and not only perfect for applying concealer under the eyes, but also works beautifully at applying highlight to the cheekbones, down the bridge of your nose and any other areas of the face you want to highlight. The Shadow Brush is slightly bigger than your traditional eyeshadow brush, so not only does it pack on the colour quicker, it also helps to blend out your shades. Although the Crease Brush might be too large to blend out your crease, it's amazing at blending out cream bases. It retails for $80.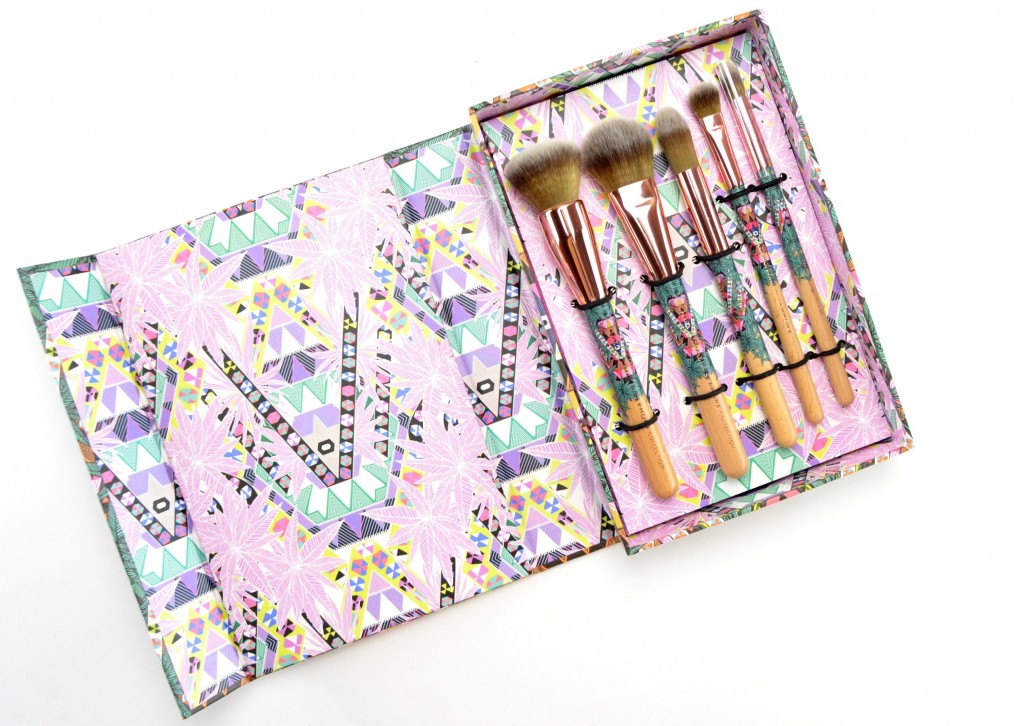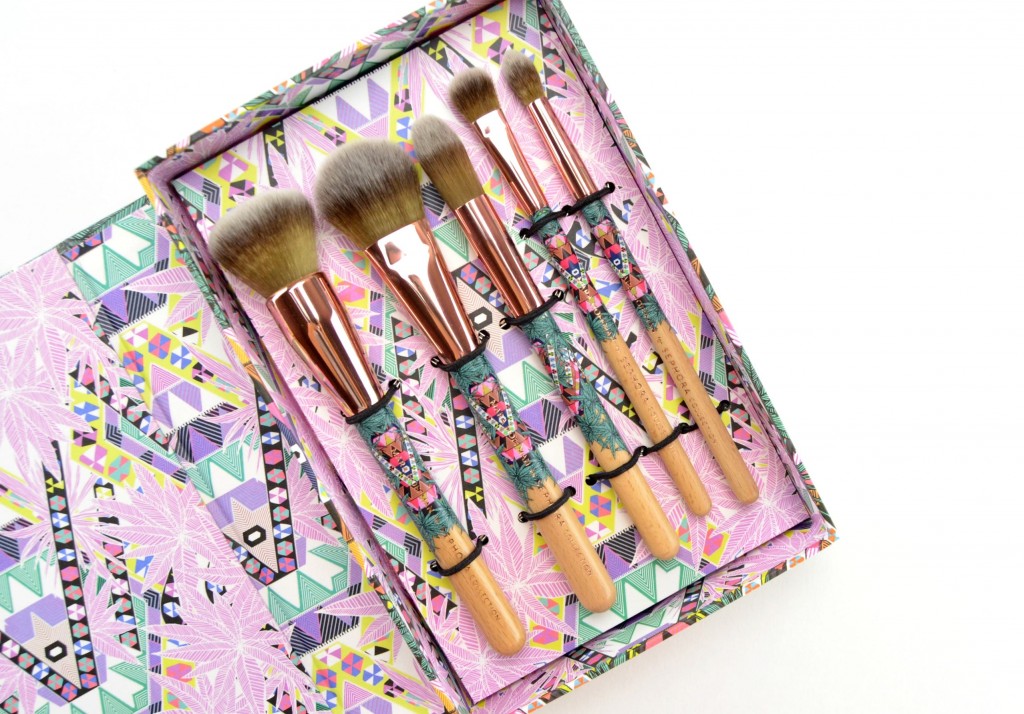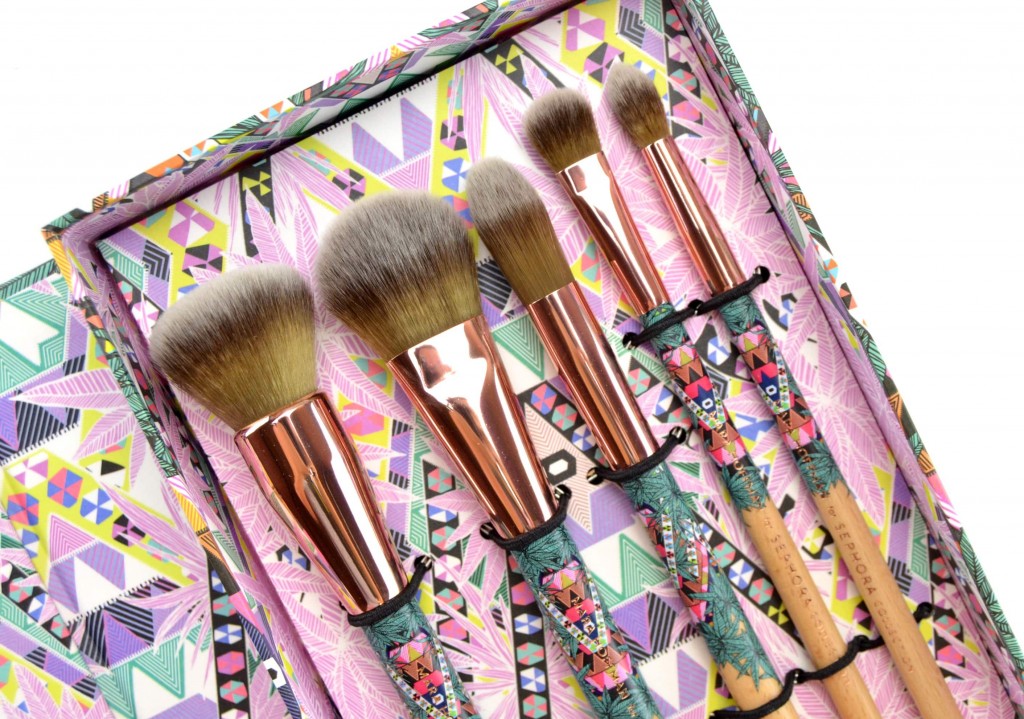 Keeping with the brush theme, the Sephora Mara Hoffman Kaleidescape PRO Flawless Airbrush #56 is a densely packed synthetic brush, same as the super-popular PRO Flawless Airbrush #56, just done in a fun print and rose gold detailing. Its unique dome-shape design allows you to apply cream and liquid products like a pro and its synthetic fibers help to provide a natural, airbrush finish in seconds. I'm totally obsessed with the brush, in fact, I already tossed my foundation brush and replaced it fulltime with this one. She's just so pretty. It retails for $30.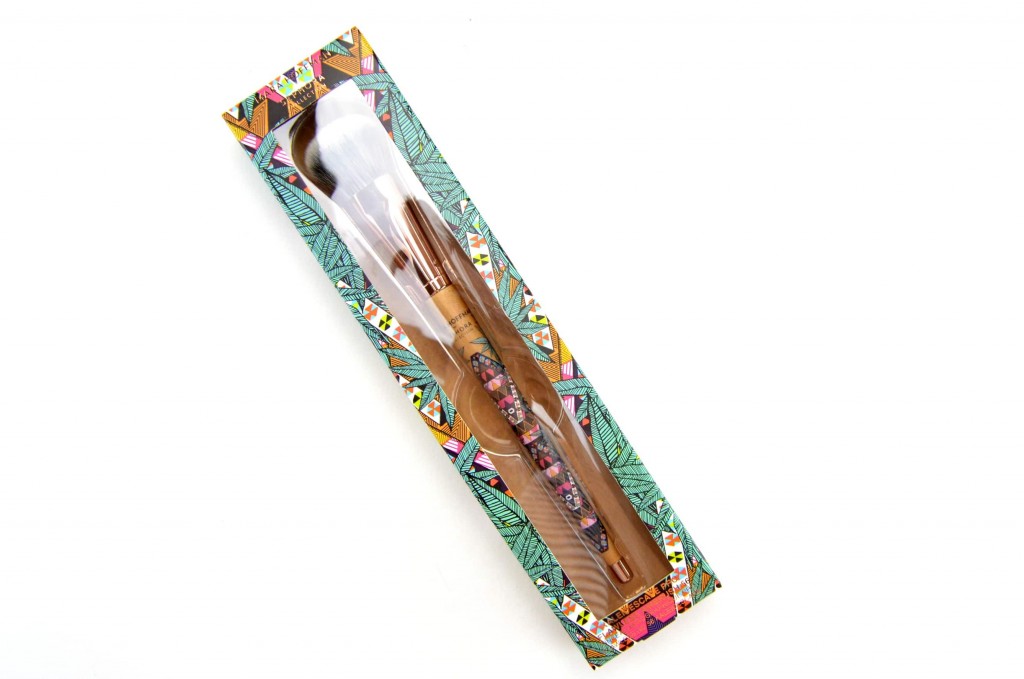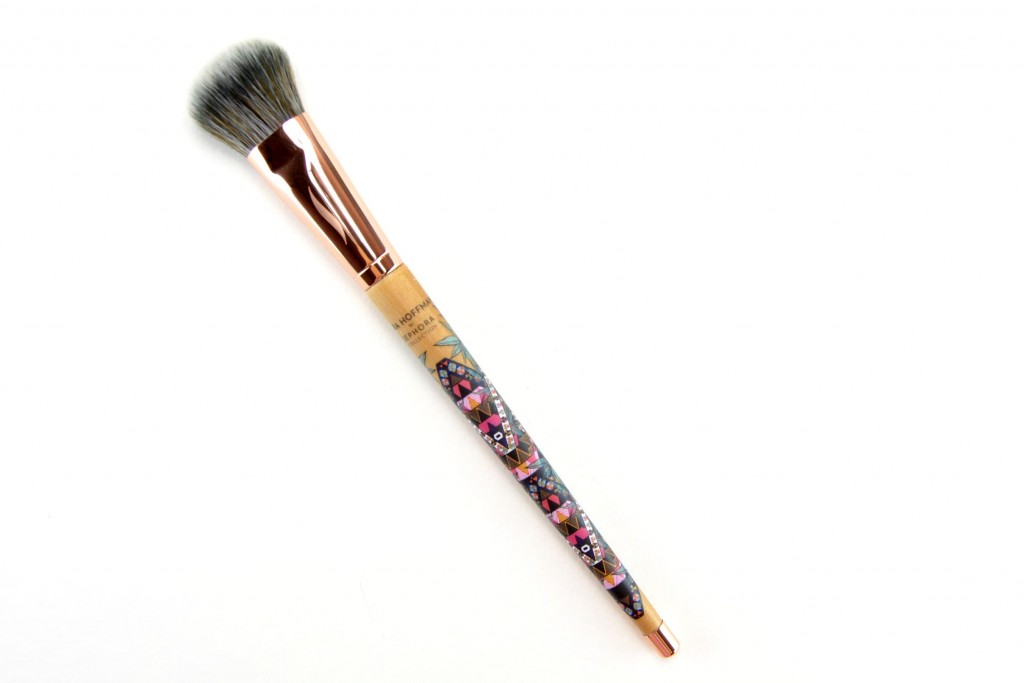 Sephora Mara Hoffman Kaleidescape Universalist is an extremely large traveling case that's perfect in keeping you organized on your travels or overnight stays. It features 2 convenient zipper compartments with pockets and wide elastic bands throughout. You can easily store all your brushes, makeup, even hair care products in one, water-resistant, easy to clean, versatile bag. I actually have a Universalist case from a few years back and it's the only one I travel with. Happy to report, this one is even prettier, so I'll be switching it up for sure. It retails for $61.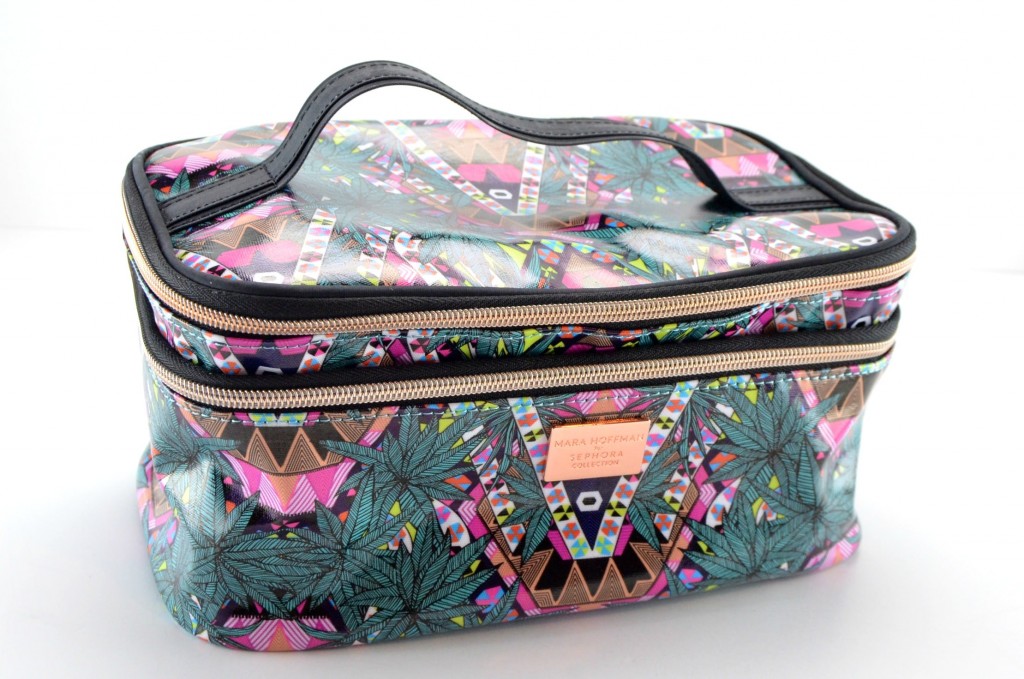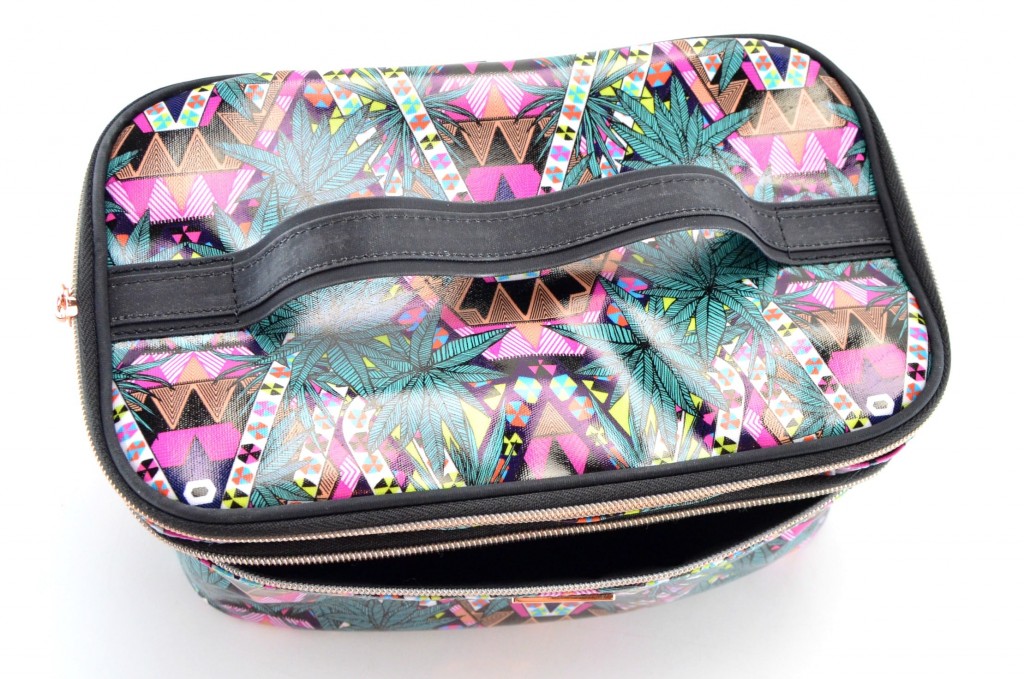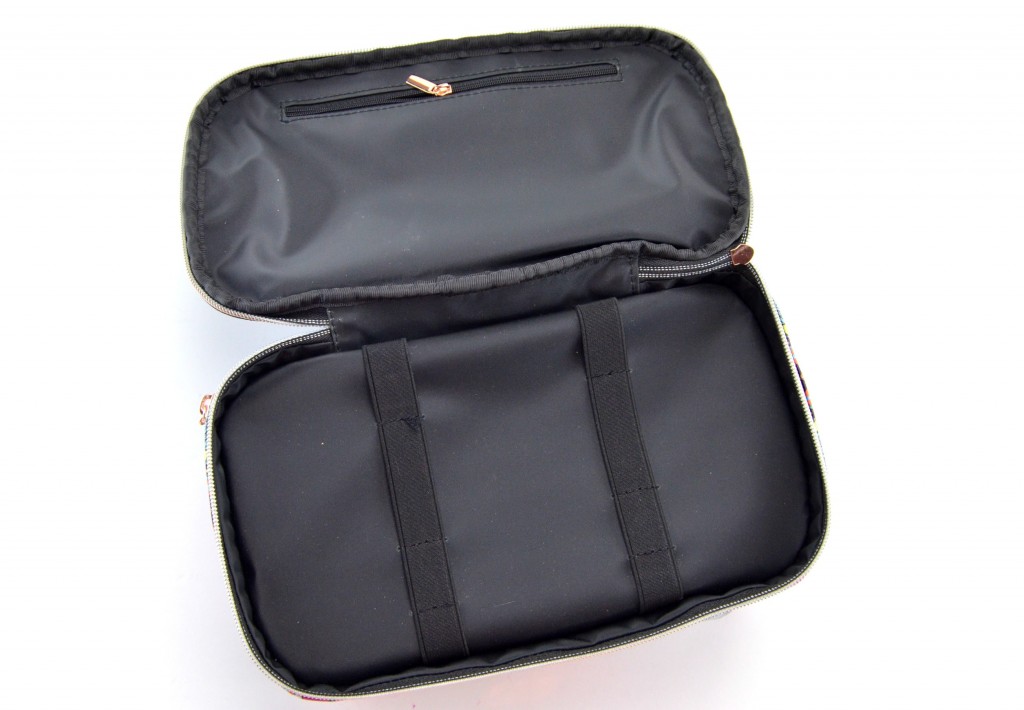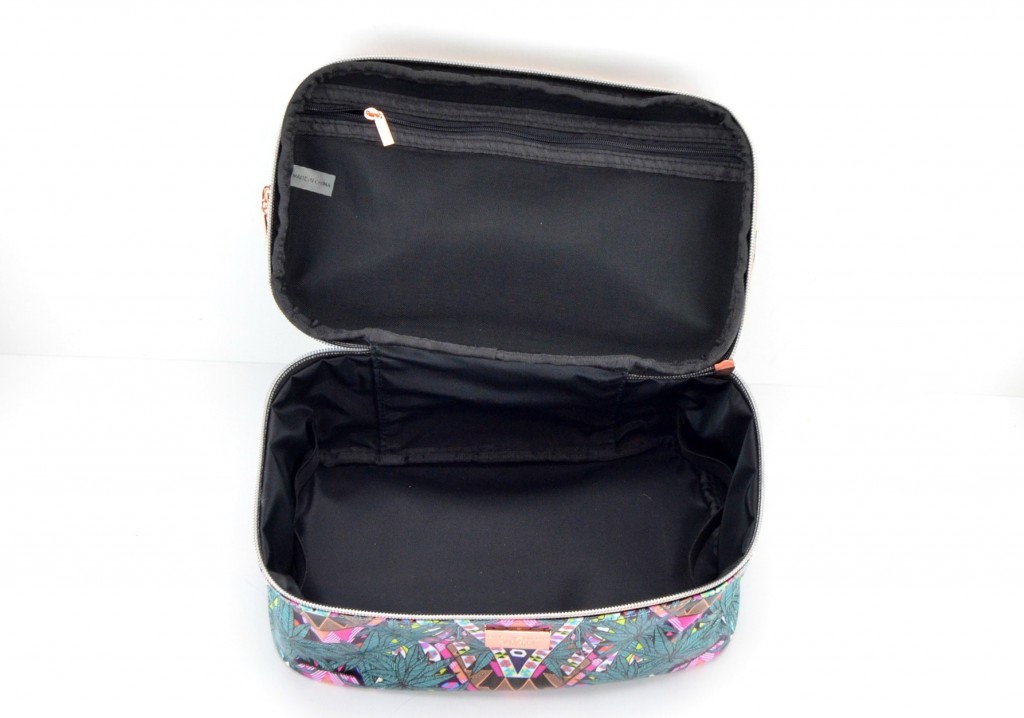 Not ready to invest in a Universalist, try the Sephora Mara Hoffman Kaleidescape Escapader, equally as beautiful, just slightly smaller and more purse friendly. It's large enough to carry all your beauty essentials and must-have makeup products, yet is small and portable enough to toss in your gym bag, carry-on or even a slightly larger handbag. It retails for $25.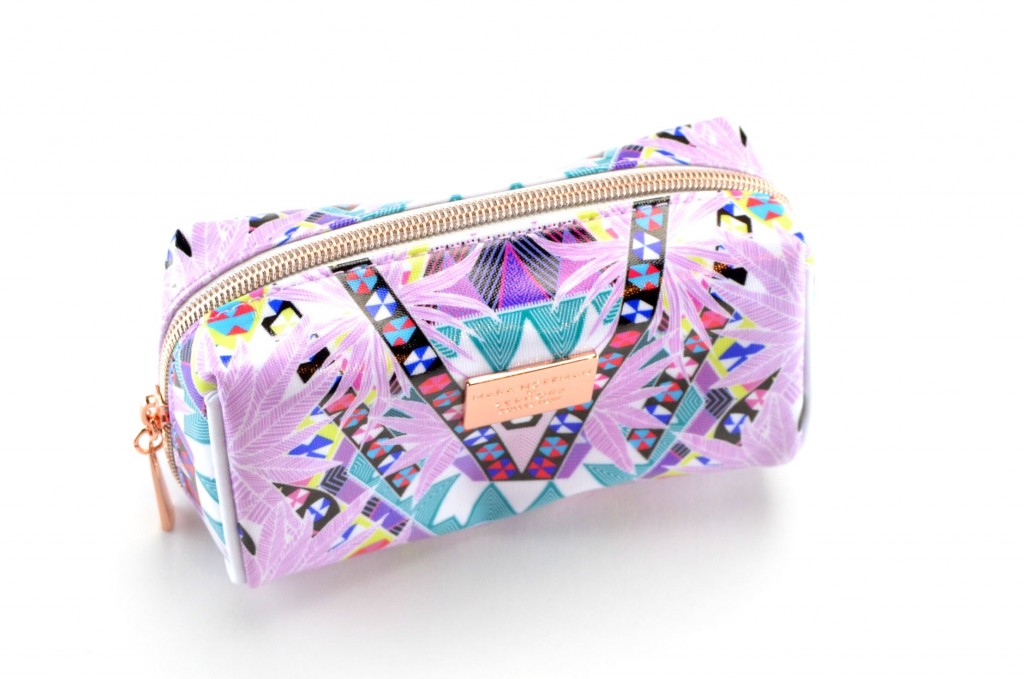 In the middle of the Universalist and Escapader, you'll find the Sephora Mara Hoffman Kaleidescape Reversible Overnighter. Not only is it large enough to carry all your overnight goodies, its reversible. That's right, one side is purple and the other side is green. It retails for $38.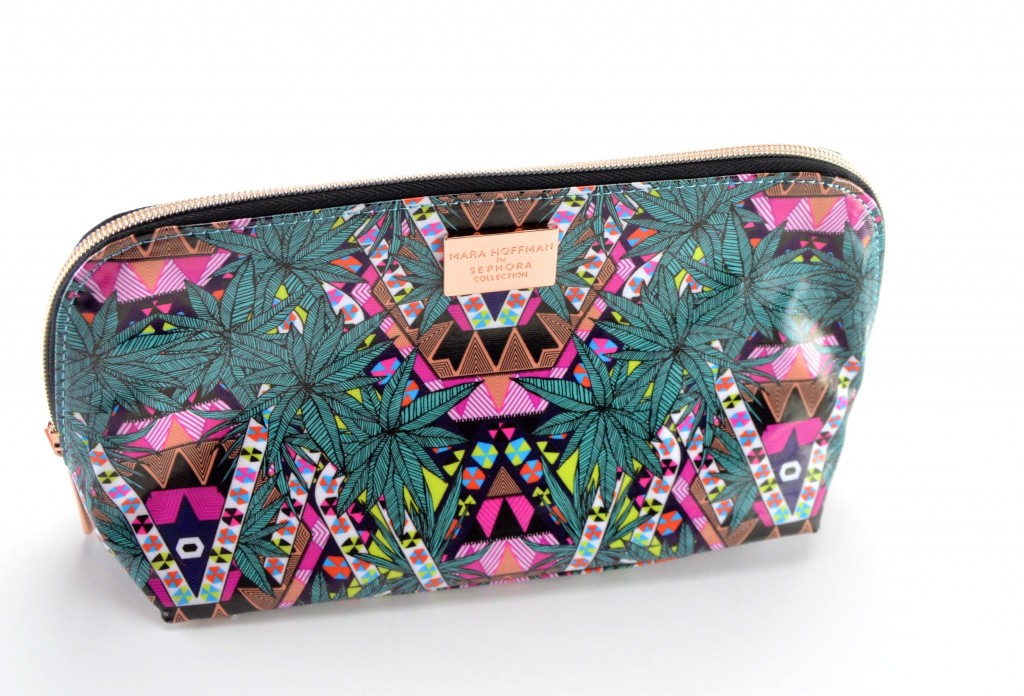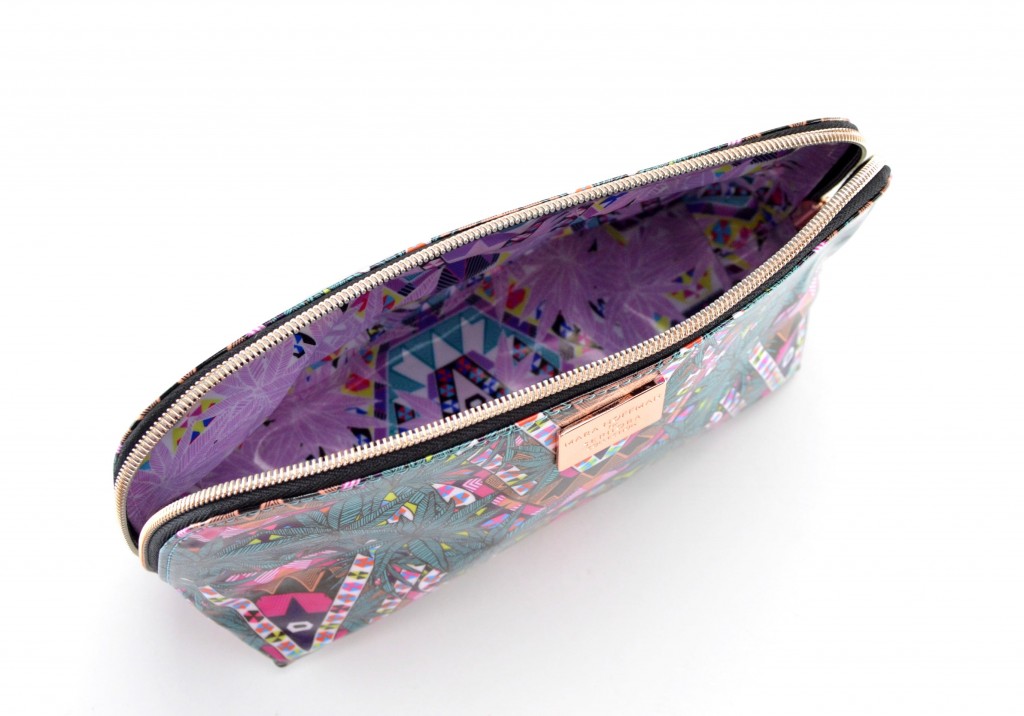 I have a nice little collection of the limited-edition Sephora compact mirrors and the new Sephora Mara Hoffman Kaleidescape Compact Mirror is a nice addition. This double-sided compact mirror is done in a show-stopping and eye-catching tribal-inspired print, different colour on each side with rose gold trim, just like the rest of the collection and features the same coated-cotton water-resistant pattern that helps to keep it fresh and clean. It retails for $20.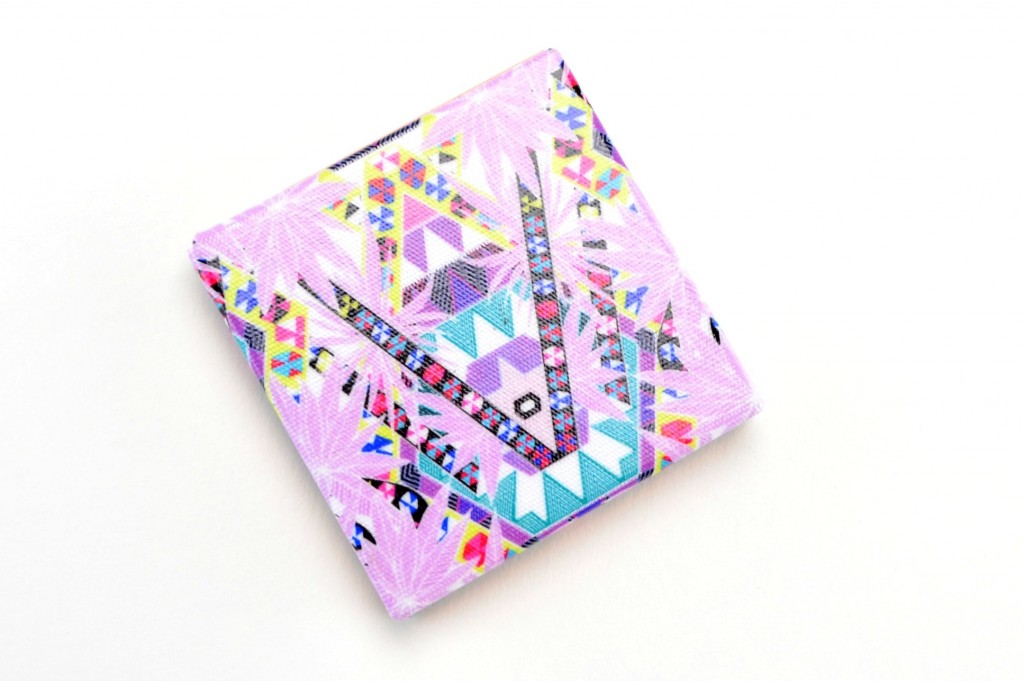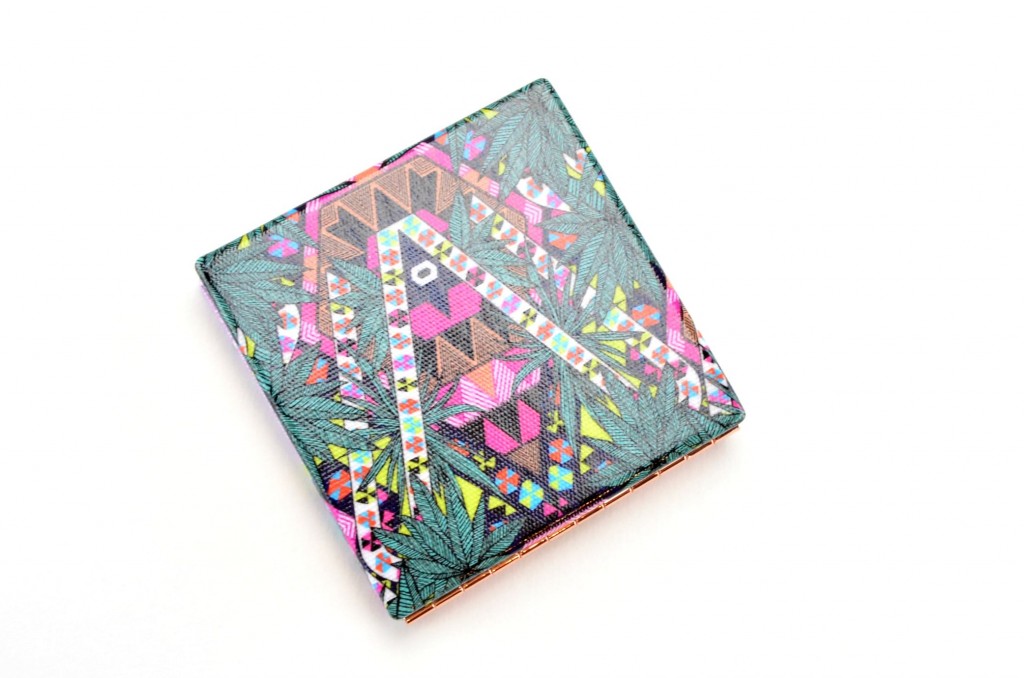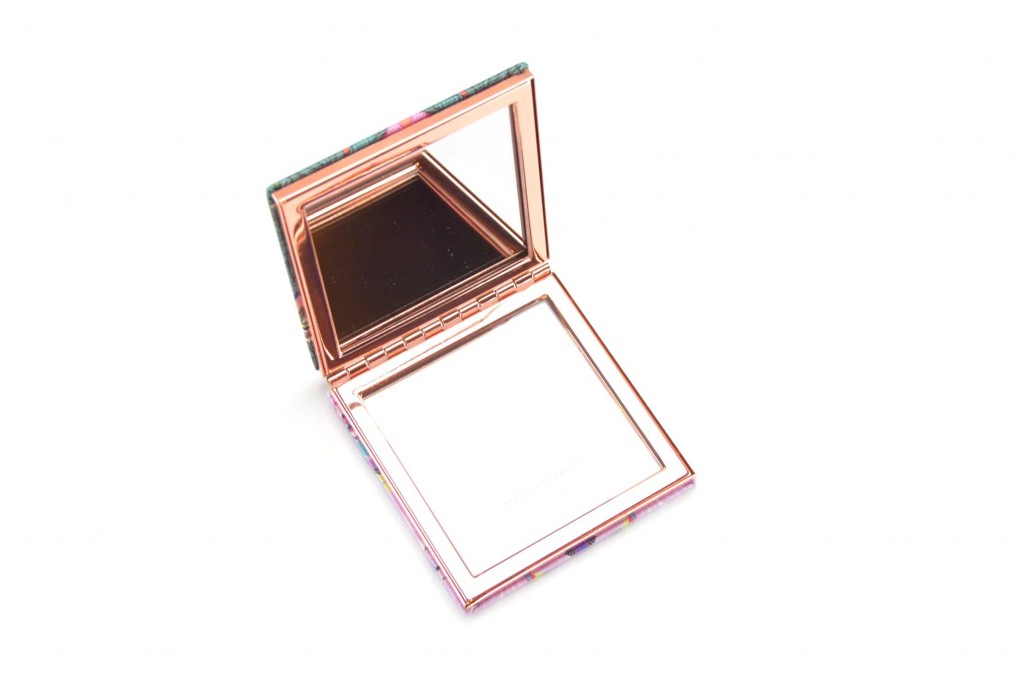 Now, let's get into the makeup, starting with the Sephora Mara Hoffman Kaleidescape Tinted Lip Balm. This is the perfect lightweight lip balm for summer, with just a sheer hint of rosy goodness. It comes in an adorable cardboard lipstick tube with a lovely tribal-inspired design and features a coconut oil, shea butter, apple extract and apricot extract formula. It has an incredible rich, creamy, slightly slick texture that's moisturizing and hydrating without being sticky or greasy. It retails for $24.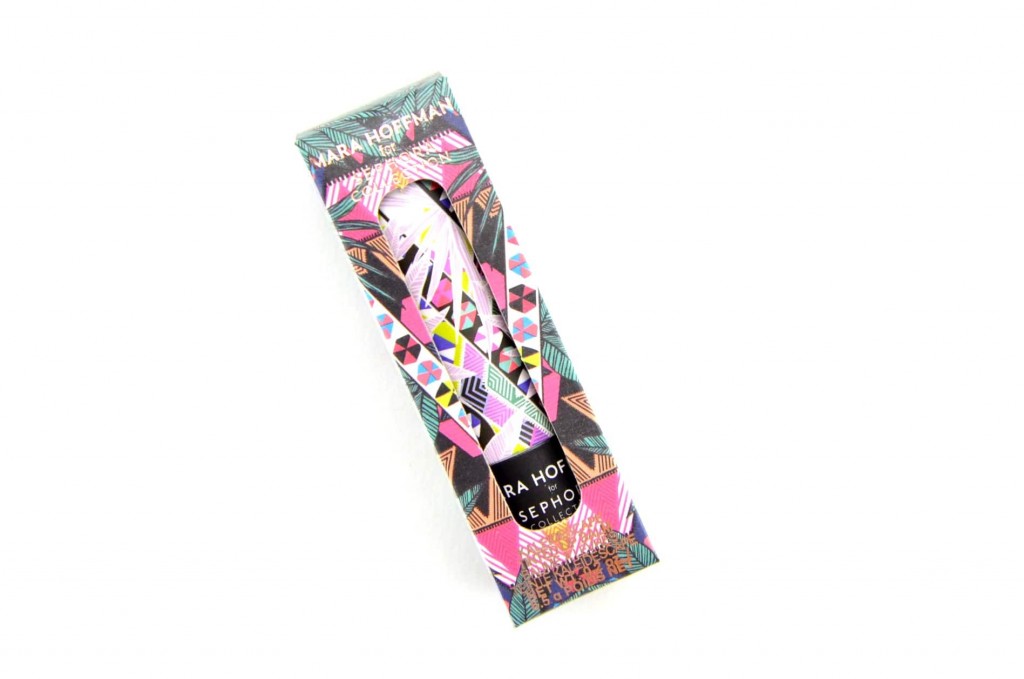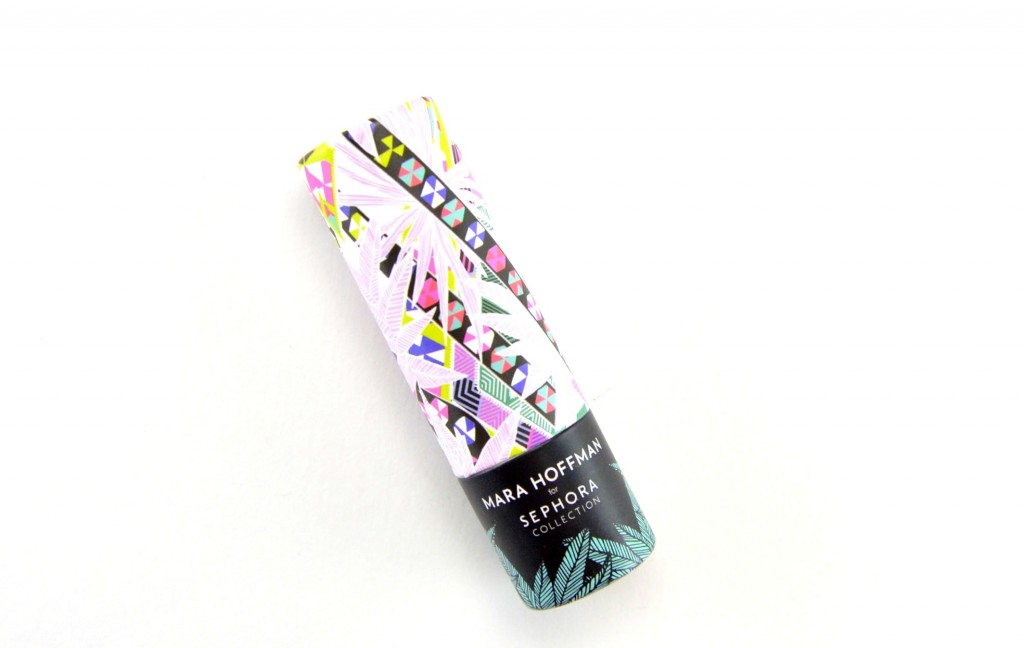 Sephora Mara Hoffman Kaleidescape Lipgloss Set contains 5, all-natural, high-shine wearable lip gloss shades and features a unique shea butter and green tea extract formula. It's Manuka honey, cocoa butter, sunflower oil ingredients give it a lovely, light, creamy, slightly hydration texture that applies evenly and smoothly. Not only can you wear these on their own, you can pair them over your favourite lipstick in the centre of both your top and bottom lip to help give the illusion of a full lip thanks to its light-reflecting finish. It comes with a shimmery coral, a soft baby pink, a rose, a pale coral and a nudy peach, something for every occasion. It retails for $35.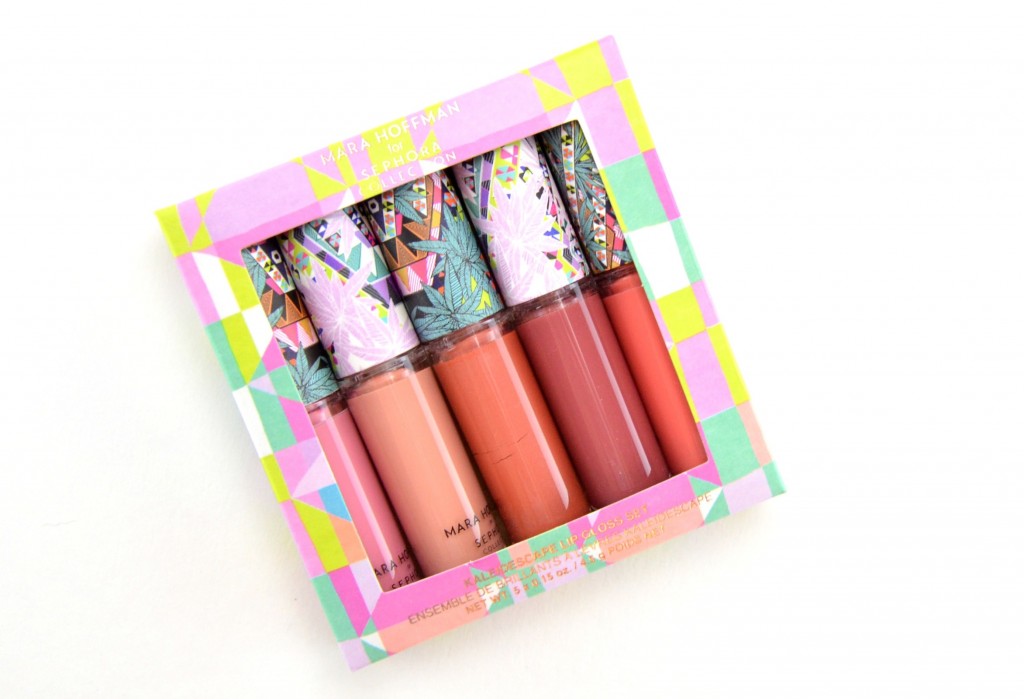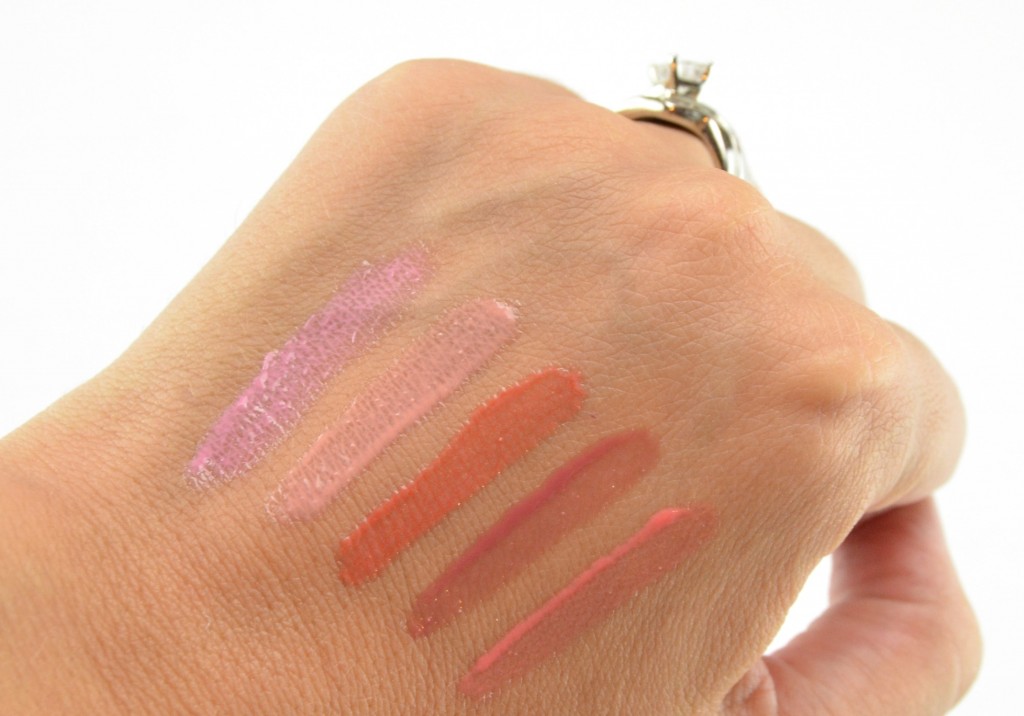 Sephora Mara Hoffman Kaleidescape Natural Oil Balm comes in a lovely glass jar with a stunning wood lid and features a rich solid texture. Once warmed up with the heat of your fingers, it almost instantly turns into an incredibly creamy body balm that melts into the skin. It's formulated with all natural shea butter, jojoba, coconut oil, lavender oil, sunflower oil, and honey and provides deep hydration, while keeping your skin moisturized the entire day. Healthy skin that smells incredible, thanks to the lavender and coconut oil. It retails for $38.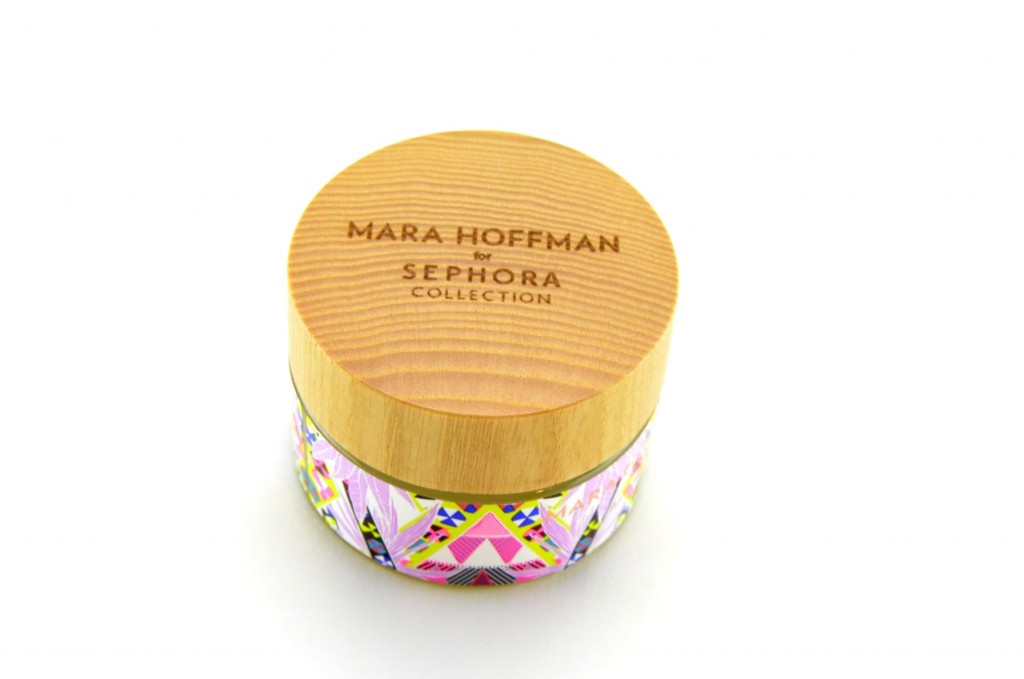 Sephora Mara Hoffman Kaleidescape Cheek Trio is a set of illuminating products designed to add natural colour to both your cheeks and face. Each twist-up chubby stick is formulated with coconut oil, castor oil, cocoa butter, and extracts of apple and apricot to give it a slick, almost balmy texture. You'll want to use a light hand, so you don't run the risk of it looking oily or greasy, and maybe even go over the entire look with a setting powder to help mattify it? It comes with a shimmery bronzer, a shimmery coral blush and a shimmery white highlight and retails for $35.