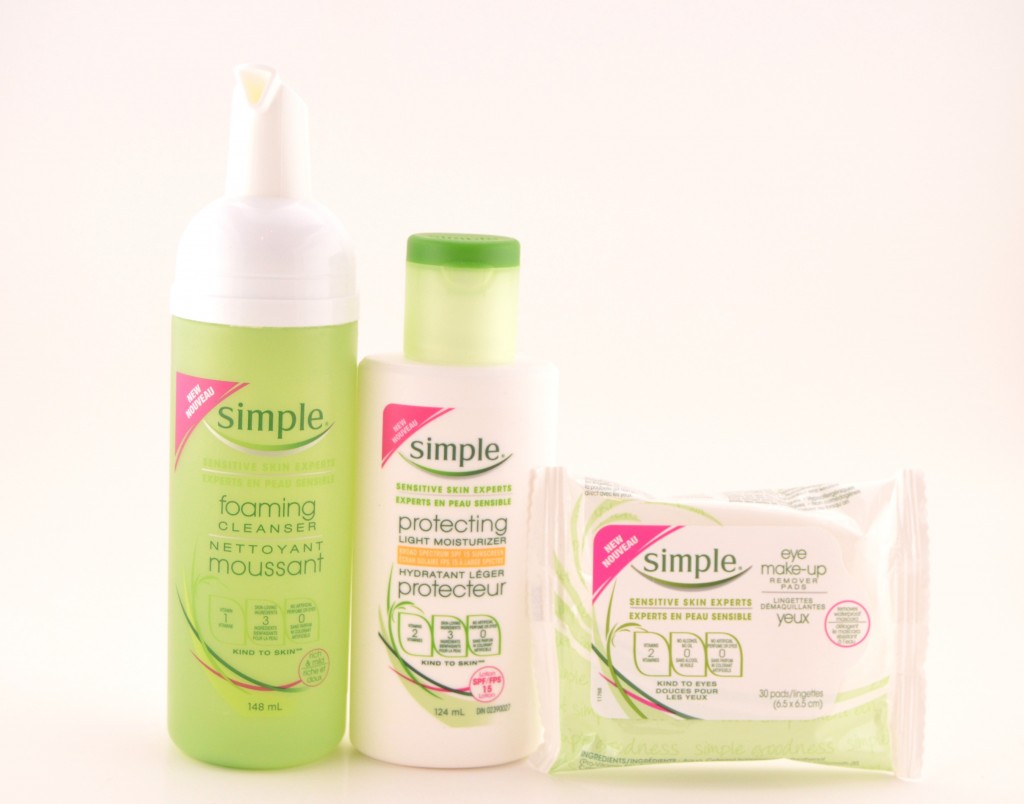 Simple skincare line is designed for people with sensitive skin and with over 15 different products, ranging from cleanser, moisturizers, eye care and wipes, you're sure to have perfect, glowing, cleansed skin within weeks. What is left out is just as important as what's put in and that's why Simple has no dyes, artificial perfumes or harsh irritants that can upset the skin. Simple only used skin-loving ingredients like vitamins for natural, healthy looking skin, are hypoallergenic, non-comedogenic, pH balanced and cost under $13 each.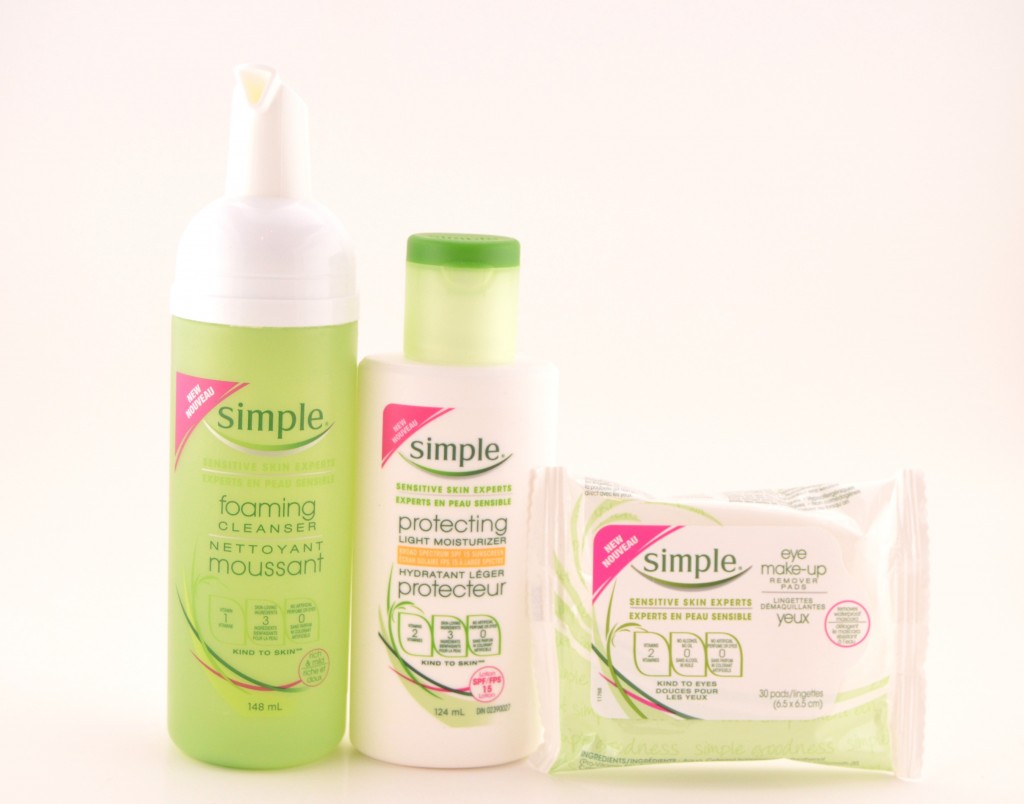 Simple knows that a facial cleanser is a very important part of your daily skincare routine and that you should be washing your face twice a day to remove makeup, dirt and grime that can clog pores and cause irritation, but if you're anything like me, sometimes washing your face twice a day can be drying on the skin. Simple Foaming Cleanser is enriched with vitamin B5 to help restore, soften and smooth the skin along with chamomile to gently soften and soothe and glycerin to hydrate and nourish the skin. It has a water like solution that turns into foam when you dispense it. To use, just pump the bottle once or twice to get enough foaming cleanser into the palm of your hands before massaging the cleanser onto a damp face and then rinsing. The cleanser foams up nicely, is gentle enough to even open your eyes and leaves you with a refreshed, cleansed, highly moisturized skin. It does an excellent job at removing any traces of make-up and dirt I had left on my skin after using a makeup remover and even after using it twice a day, it never leaves my skin feeling tight or dry. It retails for $7.95.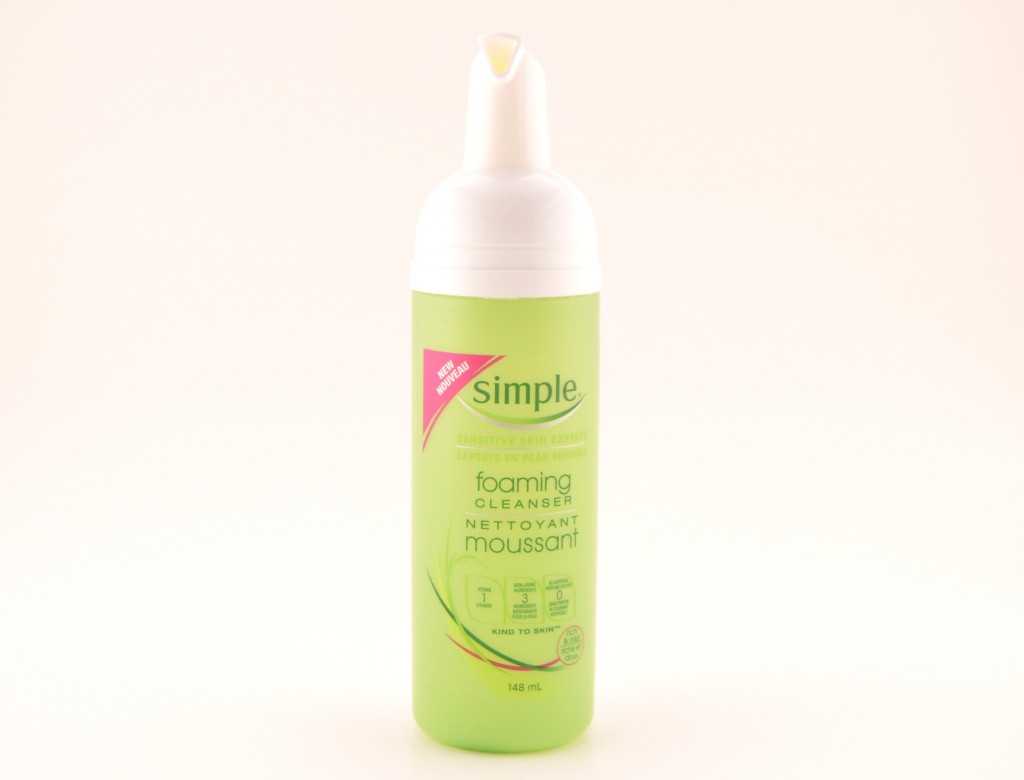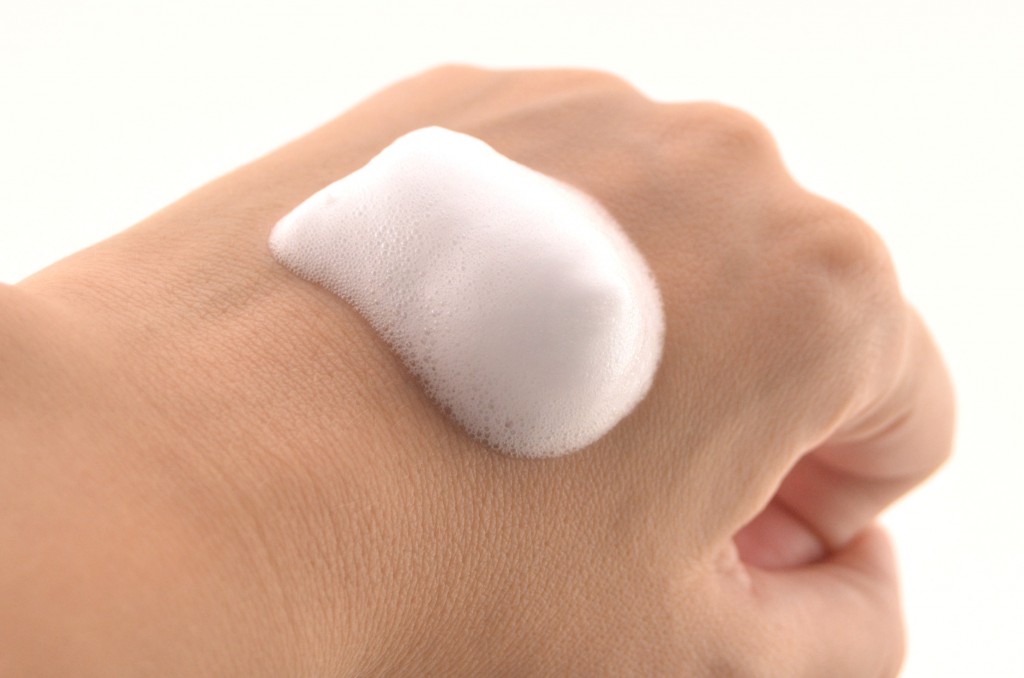 Simple Protecting Light Moisturizer with SPF 15 has a rich, yet lightweight, creamy, non-greasy formula that applies to the skin with ease. It's packed with Pro-Vitamin B5 and vitamin E to help restore, soften, smooth and moisturize the skin along with glycerin to hydrate and nourish, allantoin to soften and bisabolol to soothe and calm the skin. It helps to protect against harmful UVA and UVB rays with its SPF of 15. It absorbs quickly, doesn't leave the skin feeling greasy, sticky or with a white overcast that some SPF moisturizers can leave. My skin is left feeling hydrate, smooth and soft that lasts the entire day. I can apply my makeup right over top of it almost immediately and a little goes a long way, only a dime size amount is needed to cover the entire face and neck. It retails for $12.95.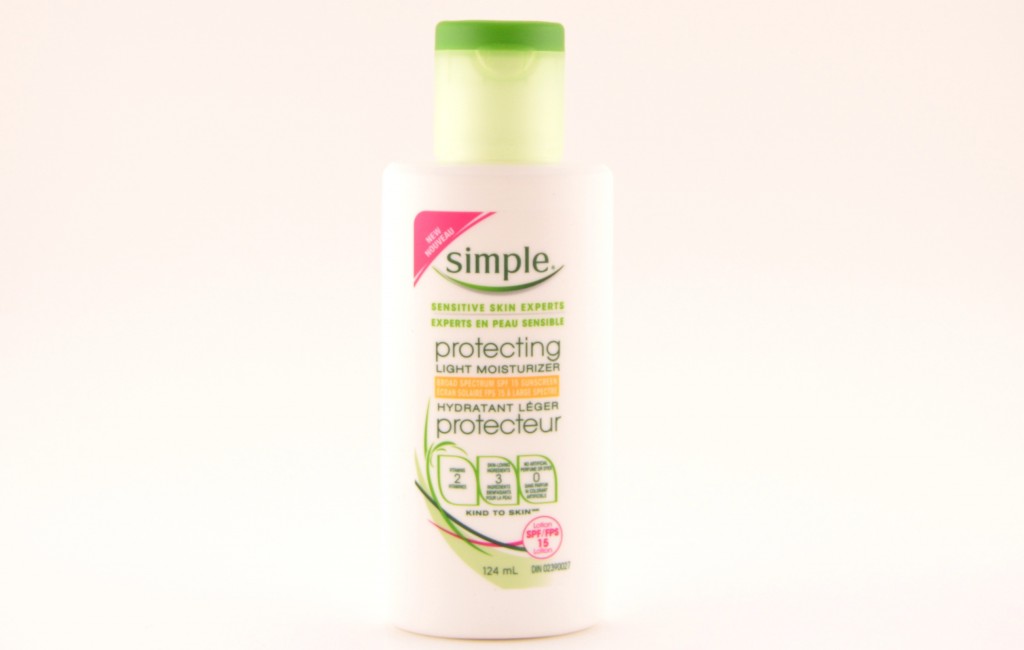 Makeup wipes are probably one of my favourite inventions, ever. So many nights I'm too tired to even take my makeup off, but I know I should, and that's when I reach for my trusting makeup wipes that I keep in my bedside table. Simple Eye Makeup Remover Pads are perfect for when you need a quick cleanse, they remove dirt and makeup in just one step with no rinsing required. It refreshes and nourishes your skin, plus remove waterproof mascara when you're too lazy to cleanse your face properly. It's enriched with Pro-Vitamin B5 that helps restore, soften and smooth the skin and Vitamin E to help skin stay moisturized and helps overall skin condition. This gentle cleanser doesn't irritate or sting the eyes and gets rid of unwanted residue, oil and dirt with ease. Simply just lift the seal, remove the wipe, gently wipe over eyelids, face and neck and then dispose of the wipe and reseal the pack to keep them moist. It retails for $7.95 for a pack of 30.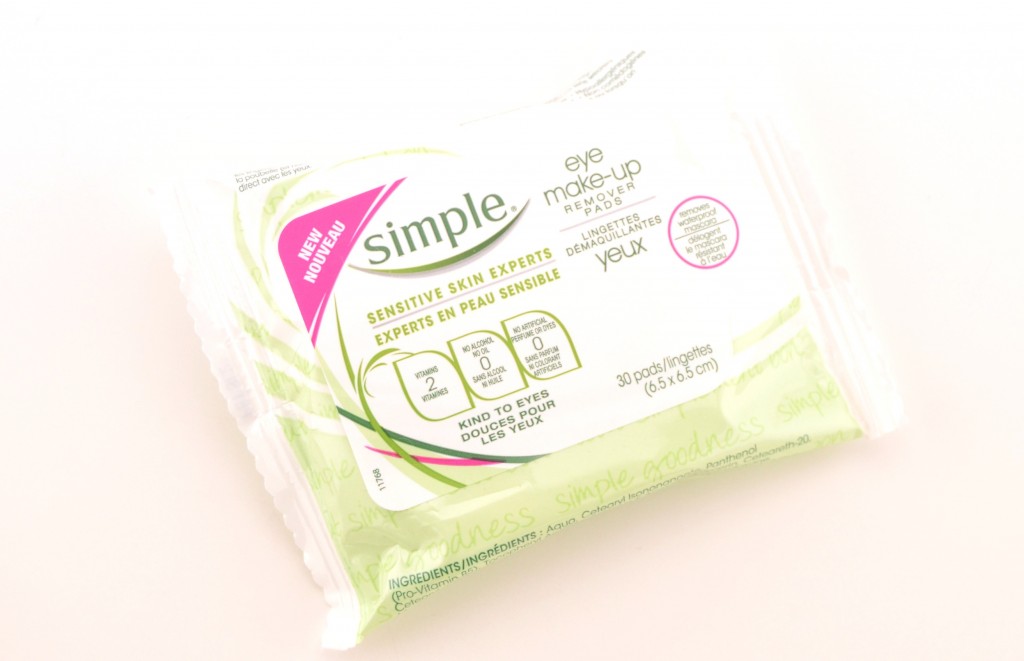 Keep it simple with Simple Skincare line, its perfect for those with dry and sensitive skin, it's affordable, accessible (found at your local Wal-Mart and drugstores) and keeps your skin clean and hydrated. Simple simply works, is quick and easy to use and smells nice, what more could you ask for?