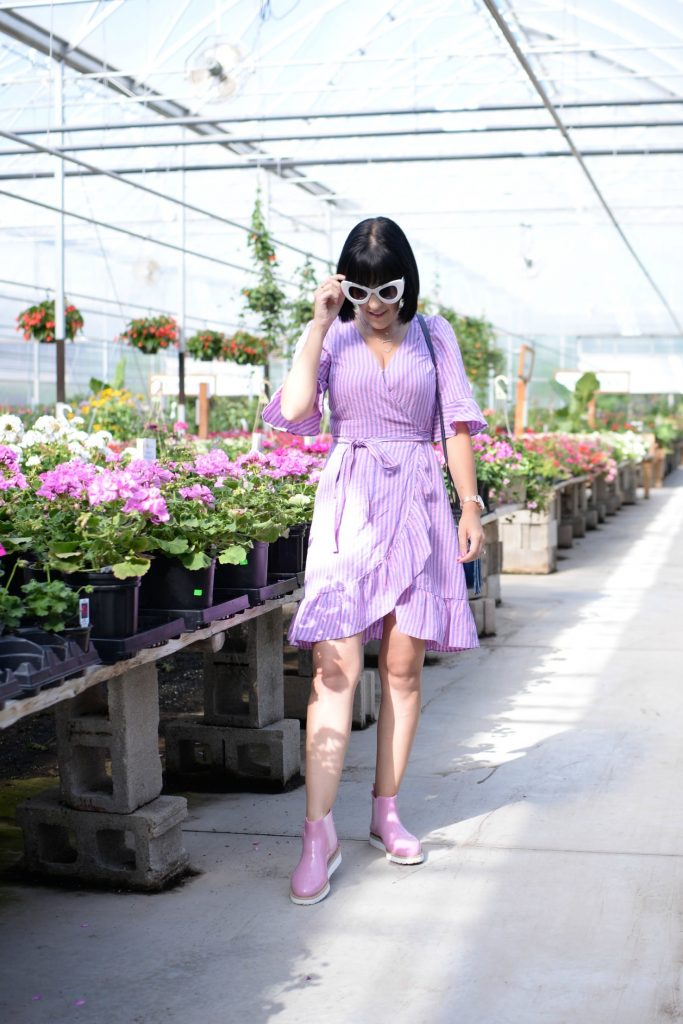 Cougar Boots
We've all had those days, waking up to your pre-planned outfit, only to look outside and see rain. I've concluded that there are two types of girls, ones who decide to forego fashion in favor of sloppy rain gear, and those who manage to look perfectly polished in a downpour. I think I'm a mix between both of them. I hate out-dated rain coats and rain boots, but I don't want to give up my unique style just because of gloomy weather. Adding a pair of trusty rubber rain boots to your wardrobe is probably one of the safest (and most used) investment you'll ever make.
Just because it's stormy outside, doesn't mean you can't look cute and stylish. Cougar has always been my go-to brand when looking for comfortable footwear, and this season is no different. Just take a look at these super chic and fashionable Kensington Chelsea rain boots. From the rounded toe, to the high-gloss finish, to the colour (of course), to the built-in memory molded insoles, everything about the boot screams wear-me! Its waterproof design not only helps to keep my feet dry in the rain, but it's sleek and stunning design allows me to pair it with everything in my wardrobe.
These pale pink Cougar rain boots are perfect for both the city and country life. It can be worn dressed up or down depending on your wants, needs, day of the week, mood or your personal style. Unlike other rain boots that are hard and stiff, these are incredibly light and flexible. Its almost weightless rubber design allows for total comfort, whether your walking all day, driving or any other adventures you might get into that day. These galoshes allow you to still wear all your summer skirts, dresses, and even shorts and still look put together. Plus, the Wellie have quickly become a real-deal style staple, thanks to countless street style stars, bloggers, and celebrities who are adapting them in so many inspiring ways.
What I Wore- Dress- The Gap, Sunglasses- c/o Zero UV, Necklace- c/o Giant Tiger, Watch- c/o Victoria Emerson, Rain Boots- c/o Cougar