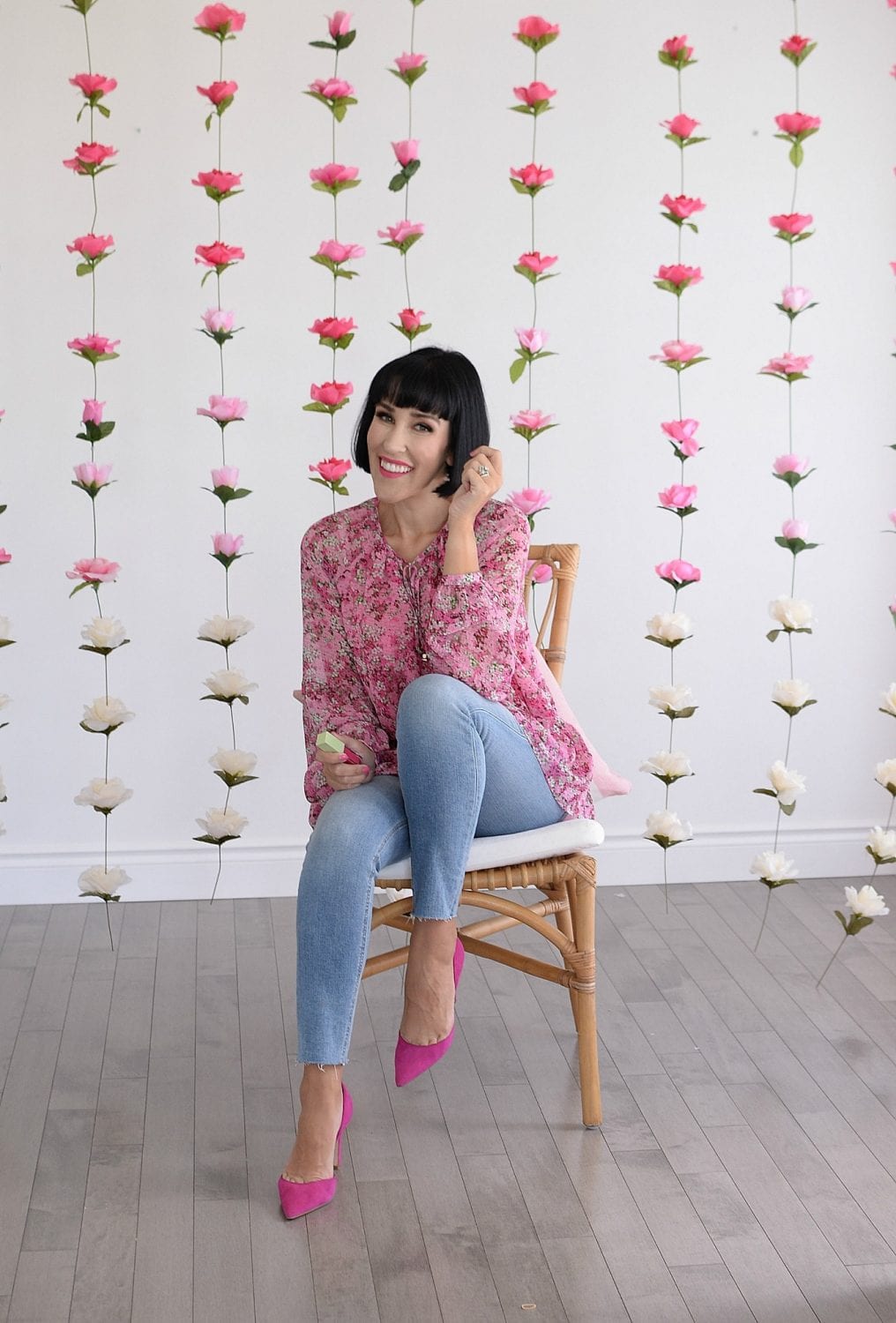 The Battle of the Cool vs Warm Palette 
There are plenty of fun makeup trends to try, but you first need to know if you're warm or cool tone. We know the importance of knowing your skin tone when it comes to foundation shades, no one wants that dreaded harsh line as it transitions from your jawline to your neck, but the same rules apply when picking out that perfect eyeshadow or lipstick colour. Before you start feeling overwhelmed, or stressed about which shades look best on you, let's first figure out your skin's undertone. Your undertone can usually be categorized as cool, warm or natural. You can quickly tell which undertone you are by simply looking at your veins in your wrist. If they look either purple or blue, you're cool, but if they appear green, you're warm. If you have bluish/ green veins, chances are you are more neutral and can wear either cool or warm tones.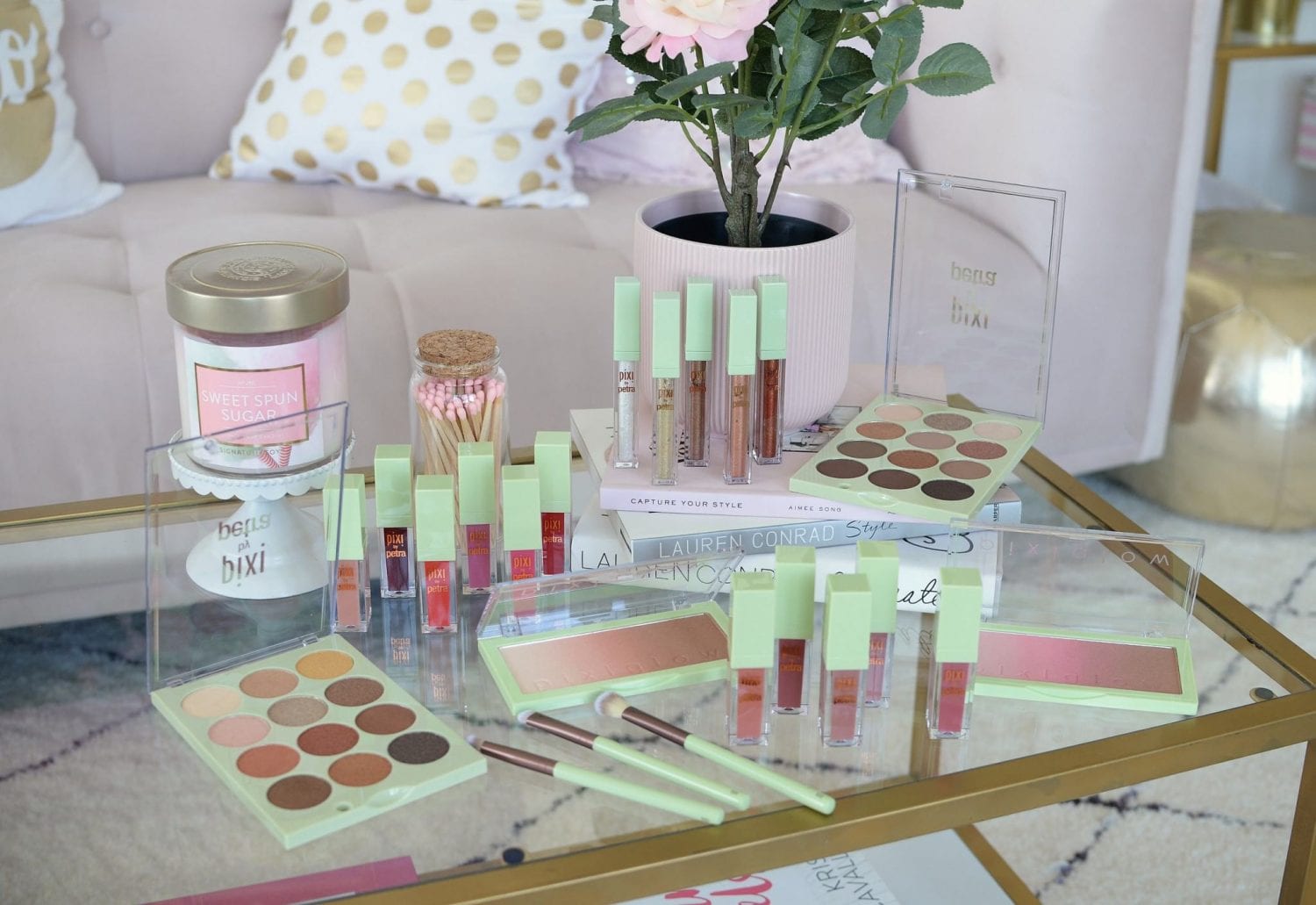 The battle between warm and cool toned eyeshadows have been going on for years. In fact, warm toned palettes outweigh cool toned palettes by about 4-to-1. For someone who tends to gravitate towards cool palettes, the struggle is real. I was excited to hear about the new Pixi by Petra Eye Reflection Shadow Palette in Natural Beauty because of all its cool-tone shades. This 12-pan palette offers a wide range of both matte and shimmers, along with almost a pressed-glitter that can be fun to top your look off with. The quality is what you'd expect from Pixi, and I love that there's a wide variety of both all-over lid hues, crease colours and transition shades. Whether you're looking for a subtle daytime look or a bolder, more dramatic evening effect, you can achieve both these within the same palette. It retails for $34.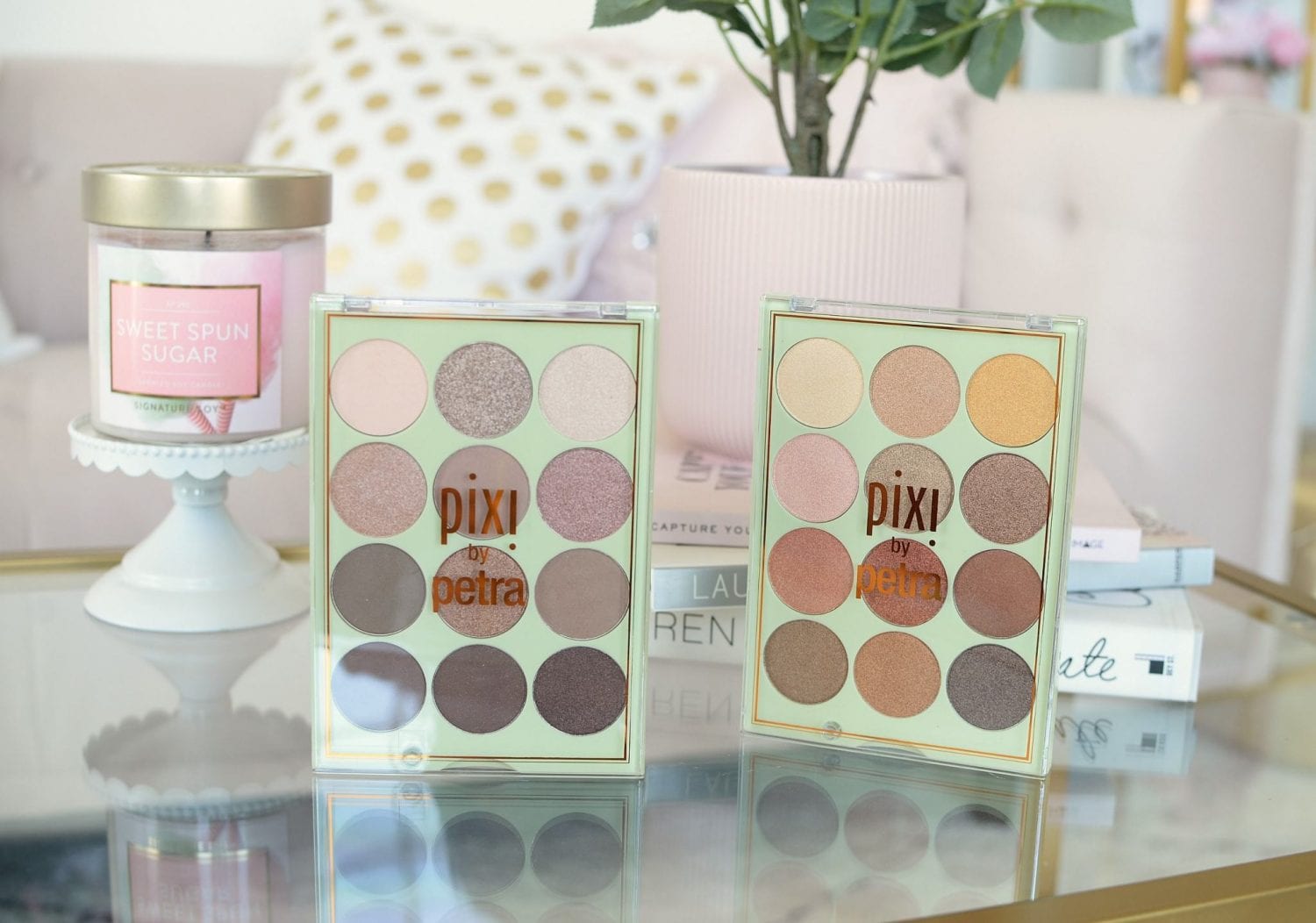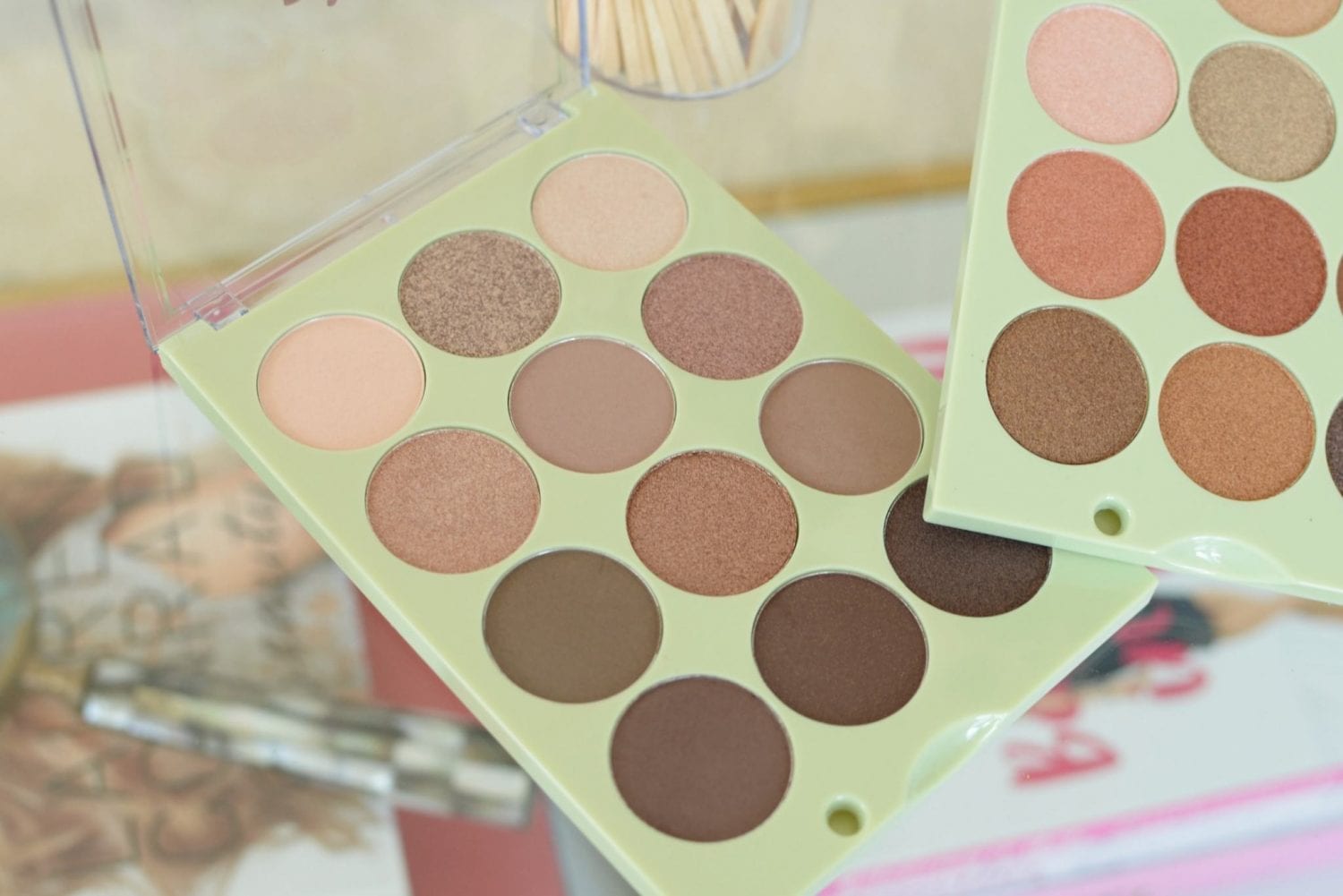 Another fun palette from the brand, containing all your favourite warm tones, is the Pixi by Petra Eye Reflection Shadow Palette in Reflex Light. It too has a wide colour shade selection to effortlessly take you from day to night, work to play. Its incredibly finely milled formula paired with its buttery soft textures, makes it the perfect fall palette. Just like the palette above, its blendability and longevity is nothing short of high quality. It offers a wide variety of mattes and shimmers, along with transition shades, highlights, lid colours and a few unusual shades to have fun with. These shades are so richly pigmented that you can use your finger to pack on the colour and then buff out with a brush. It's a quick and easy palette that allows you to create, define and enhance your look with little to no effort. It retails for $34.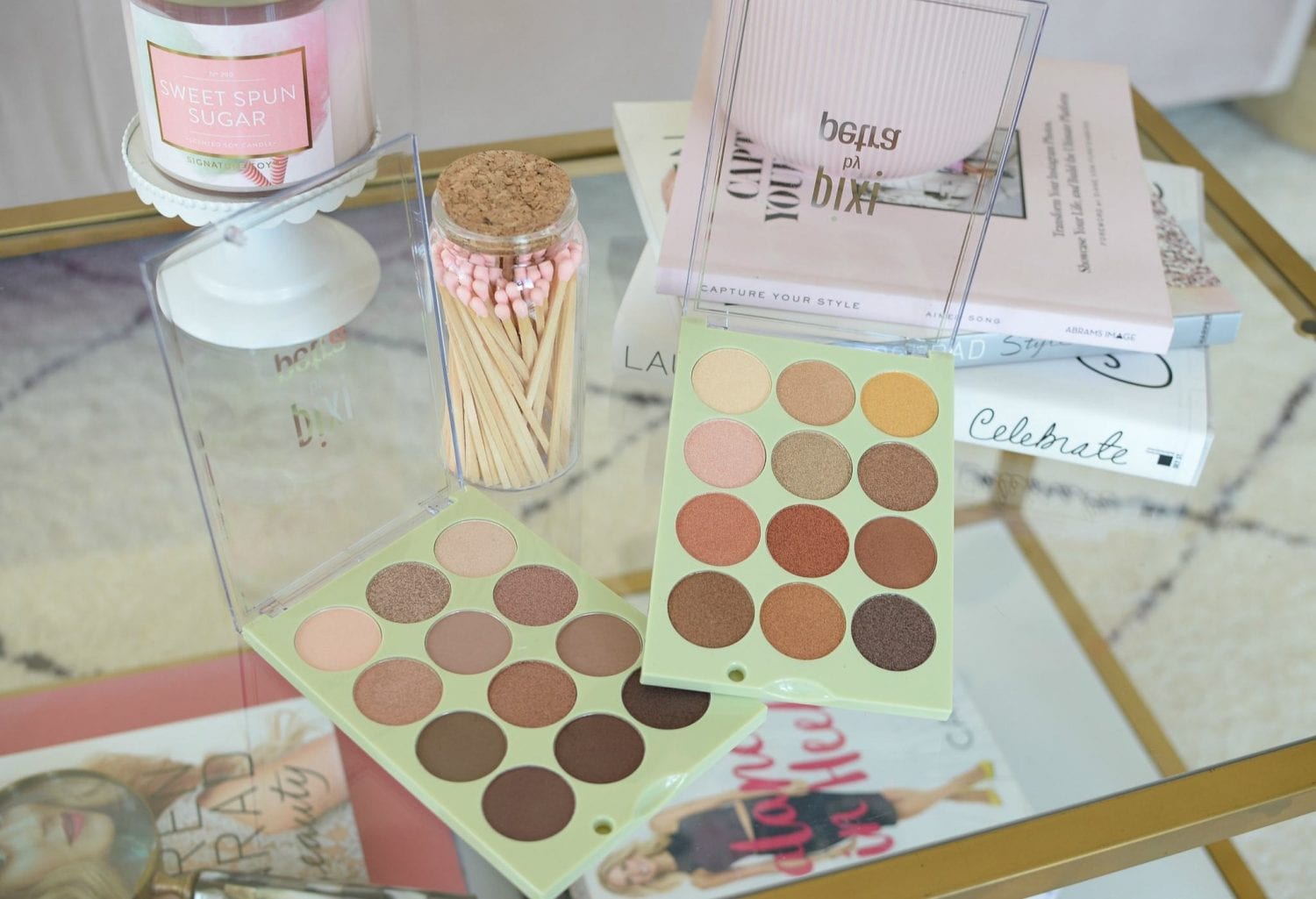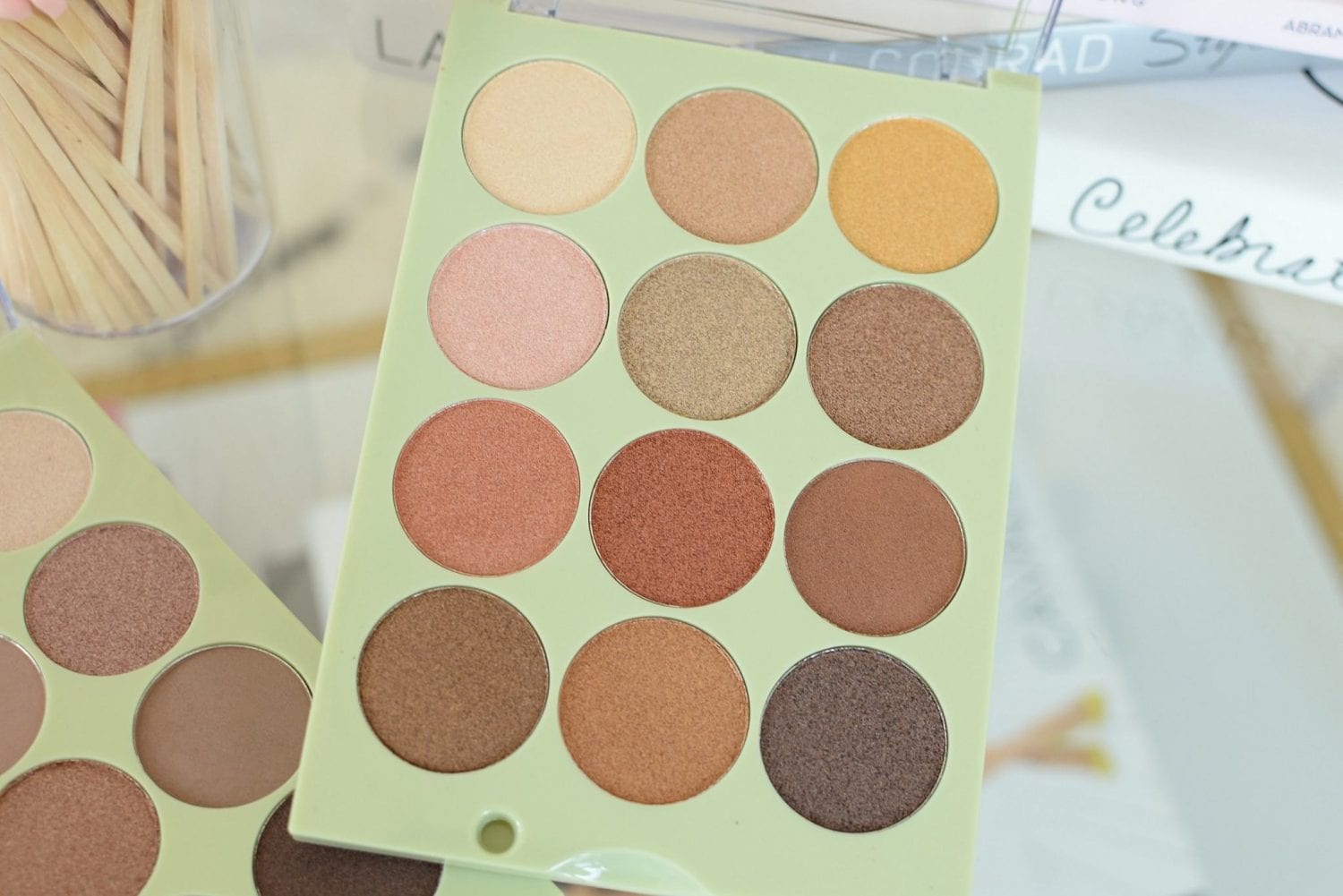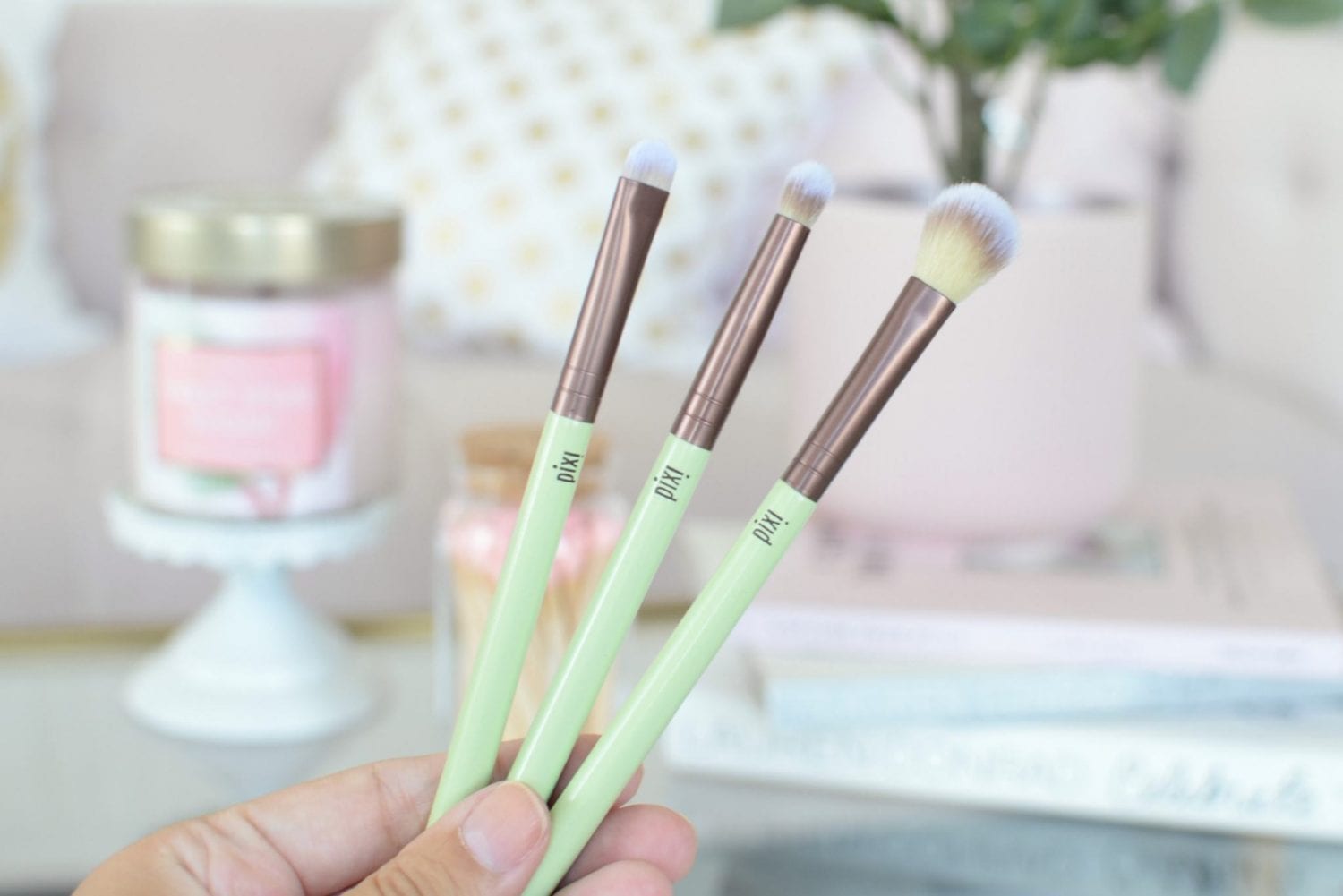 If you know me at all, you know that no look is complete without a little shimmery. The new Pixi Liquid Fairy Lights helps you achieve just that. These liquid glimmery eyeshadows will instantly add a little sparkle to your look. It's infused with chamomile and rose extracts to help soothe and hydrate your lid. It instantly helps to brighten the eye and leave It with an incredible luster and shimmer. It comes with a doe-foot applicator for easy application and features a lightweight, water-infused texture. It glides on seamlessly for a flawless finish with little to no fallout. It dries quickly, stays put without creasing or cracking the entire day, and elevates any makeup look. It can be worn alone or over your favourite eyeshadow to give it some pizazz and shine. It retails for $20 in shades, BareBrilliance, Crystalline, PassionLight, RoseGold and SunRay.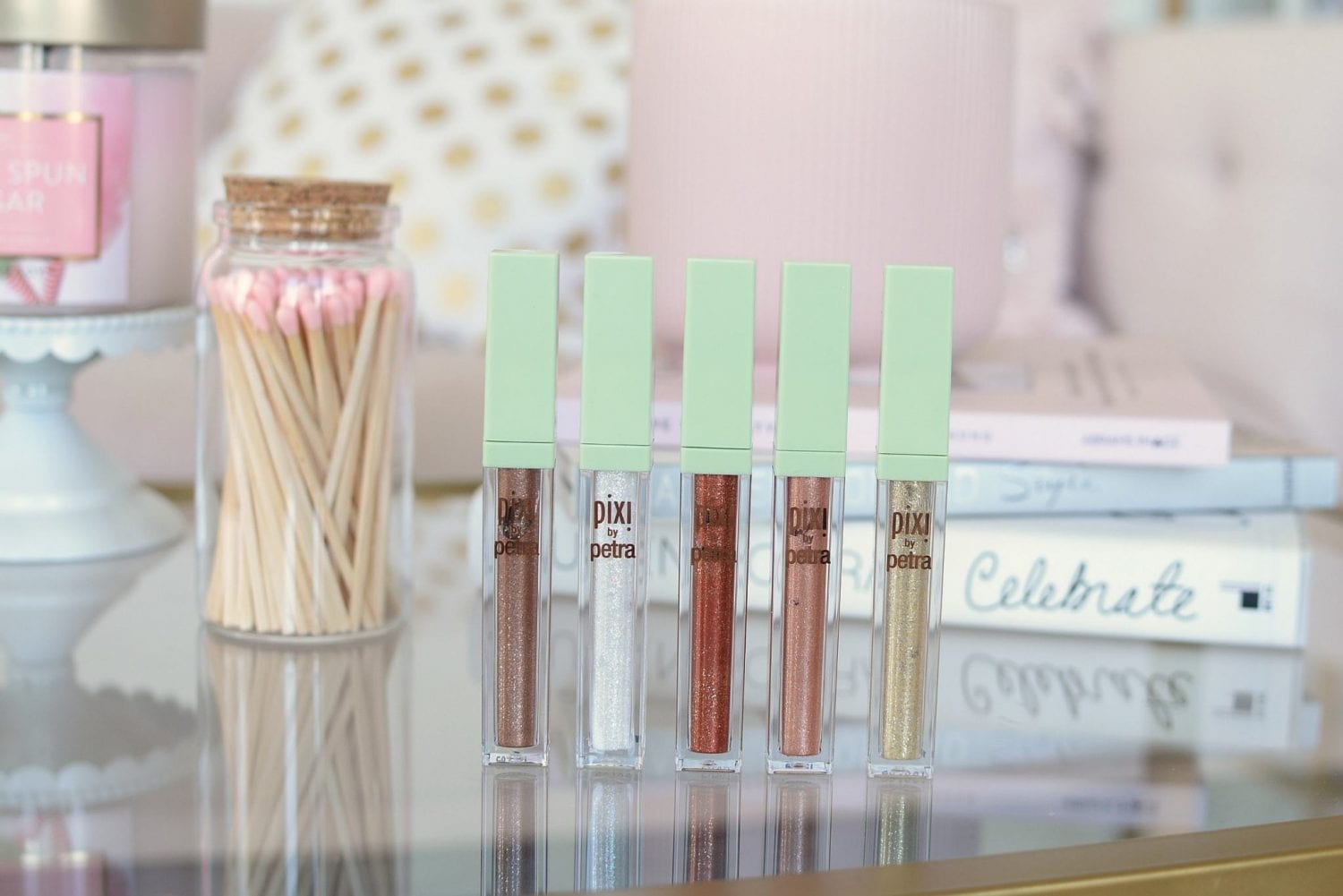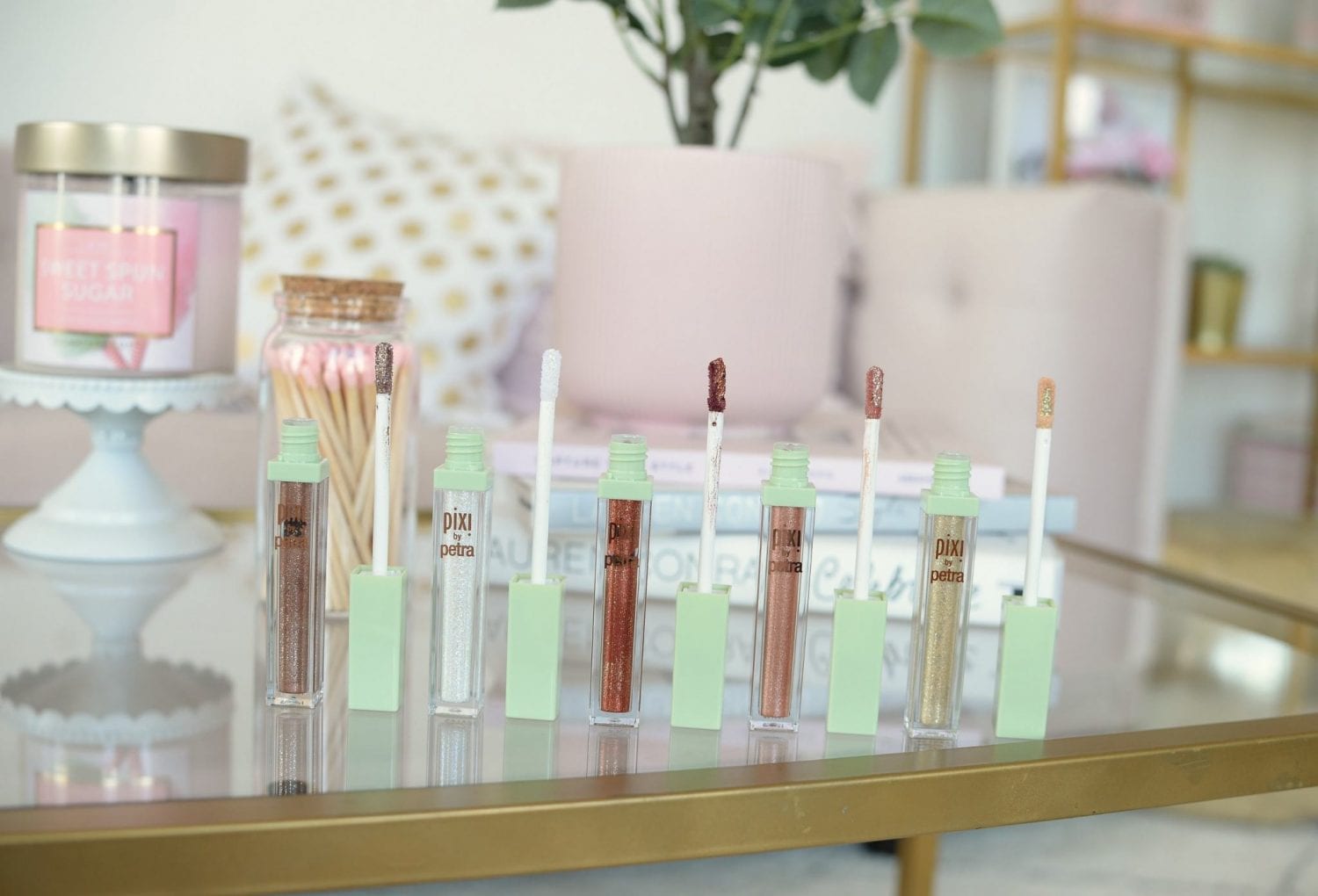 On days when you're looking for a highlight, blush and bronzer, try the new Pixi PixiGlow Cake. This versatile product can be used on its own to create individual looks or swirled all together for an overall bronzed effect. Its silky, lightweight powder blends effortlessly into the skin for a sheer wash of golden bronze to the skin. Use the lighter shade to add a touch of radiance to the high point of your face, the slightly deeper shade on the apples of the cheeks, and then use the darker shade to add some warmth to the perimeter of your face. In one easy step, you can achieve beautiful looking skin with an airbrushed appearance. Not only will skin look instantly softer and smoother, it will help to brighten and provide a burst of freshness. It's perfect on days when you're in a hurry and don't want to fuss with multiple products. Immediately creates a lit-from-with radiance, without large chunks of shimmer or glitter. It's offered in two shades, GildedBare Glow a more peachy-bronze shade and PinkChampagne Glow, a more pinky-champagne shade. Each retail for $38.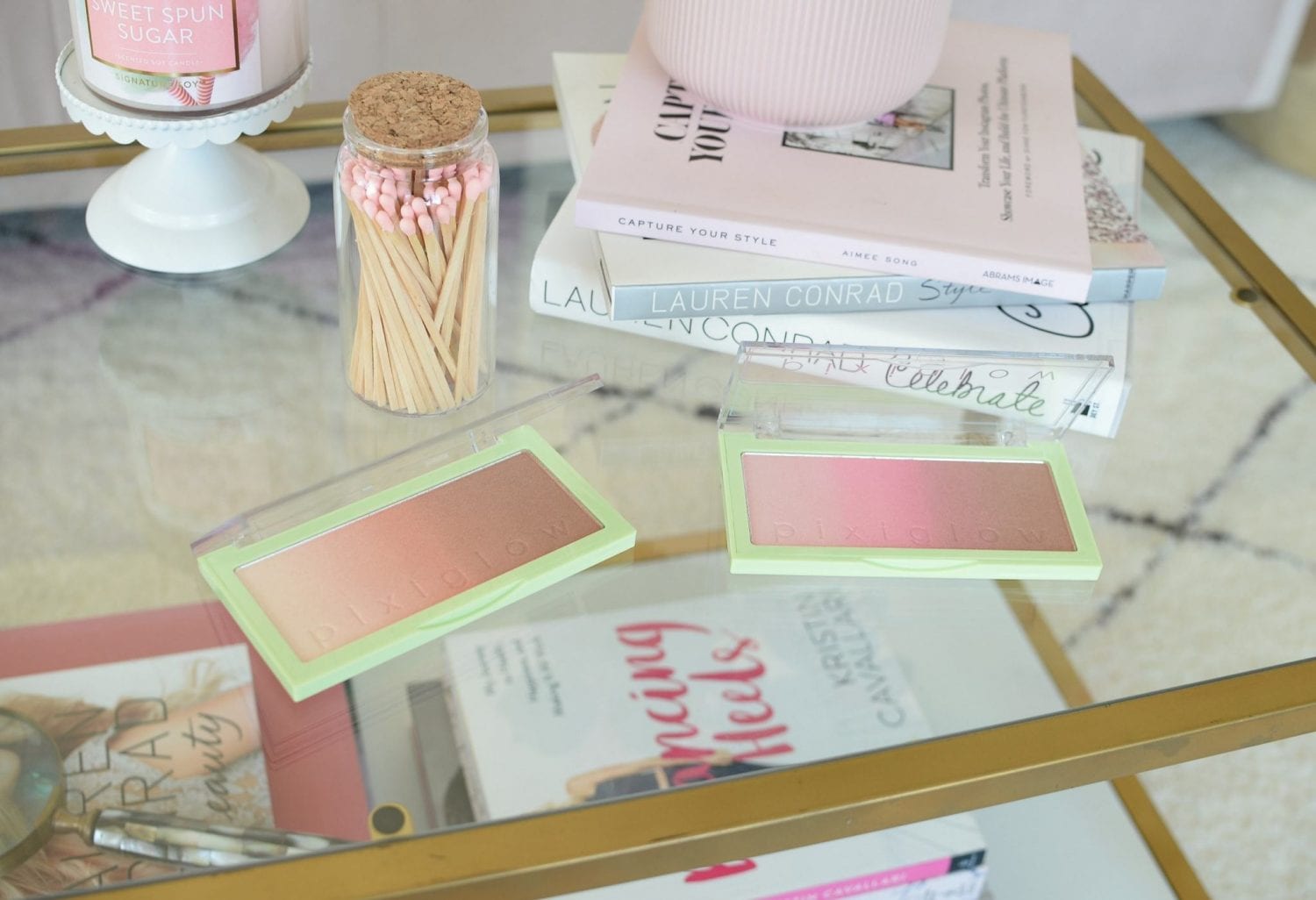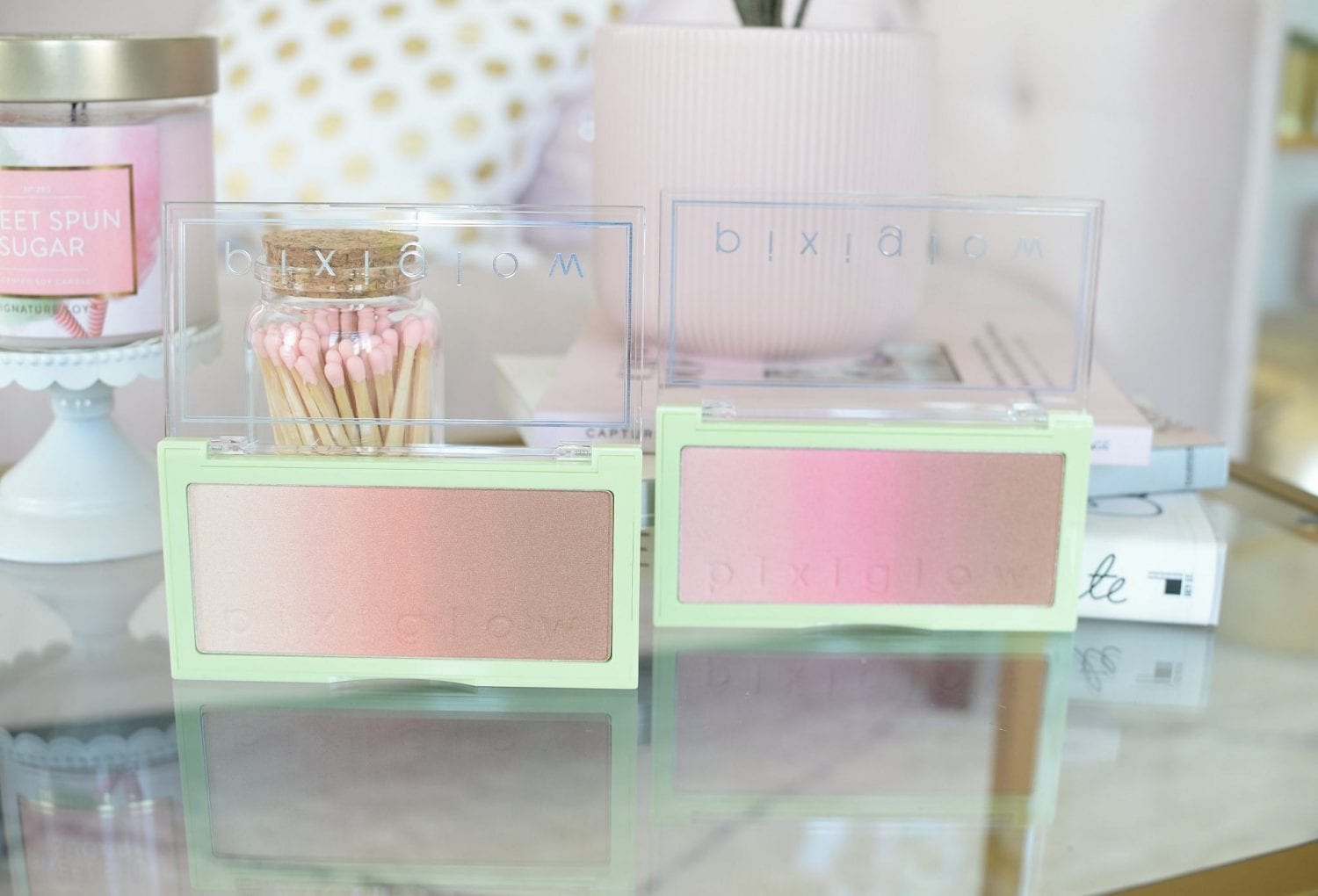 The Pixi MatteLast Liquid Lips has been so popular these past few years, the brand finally released new shades to the permanent lineup. These kissable-soft lippies are not only infused with rosehip oil to ensure all day comfort, its sleek pointed tip applicator helps to precisely outline the lips with ease. The slanted side lays down the perfect amount of product for an even coverage in a single swipe. Its extremely creamy formula glides on quickly for perfectly smooth and even colour. It's more intense than a lipstick, but more comfortable than a long-wearing liquid lipstick. It's more saturated than a traditional gloss, but still provides a wearable finish.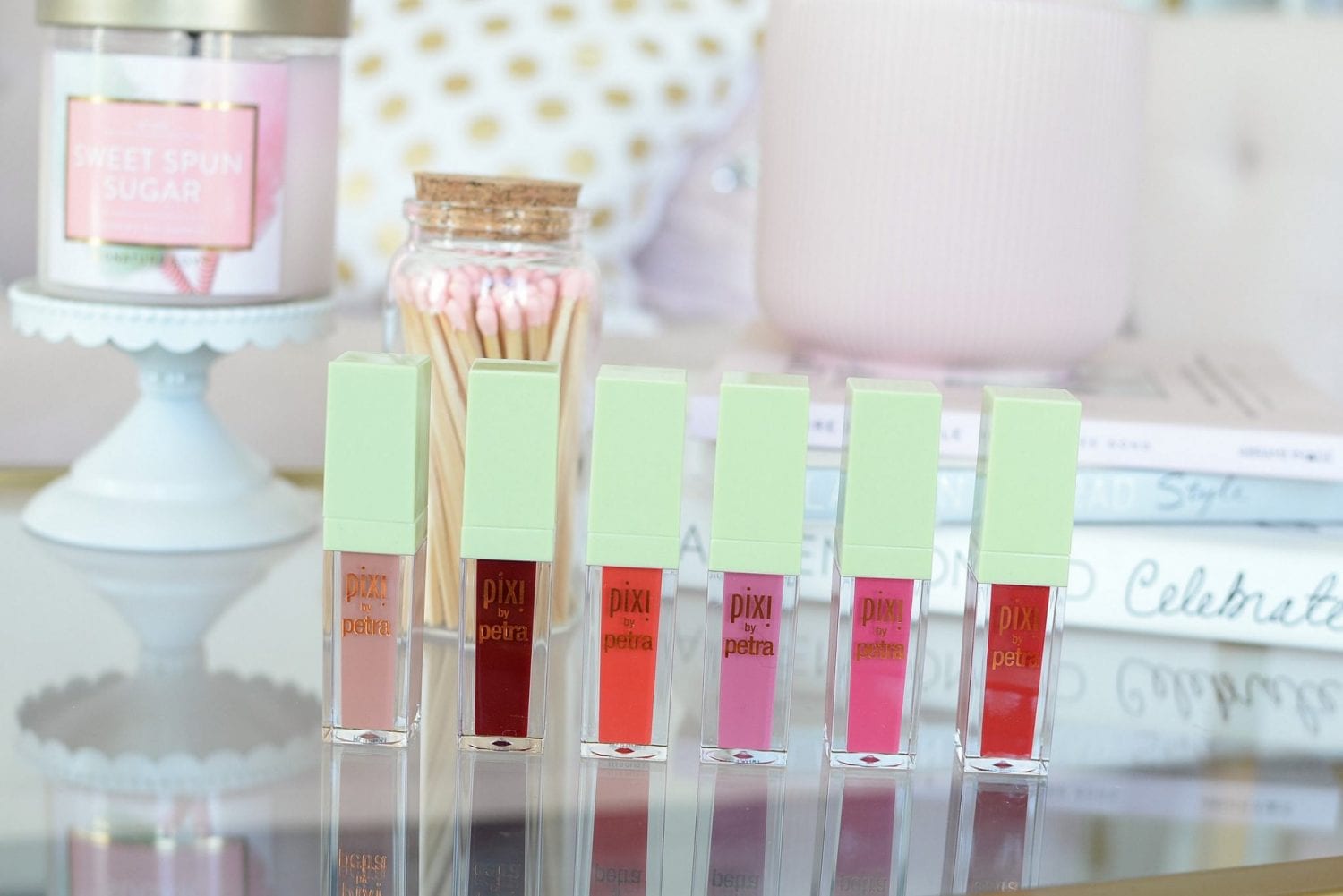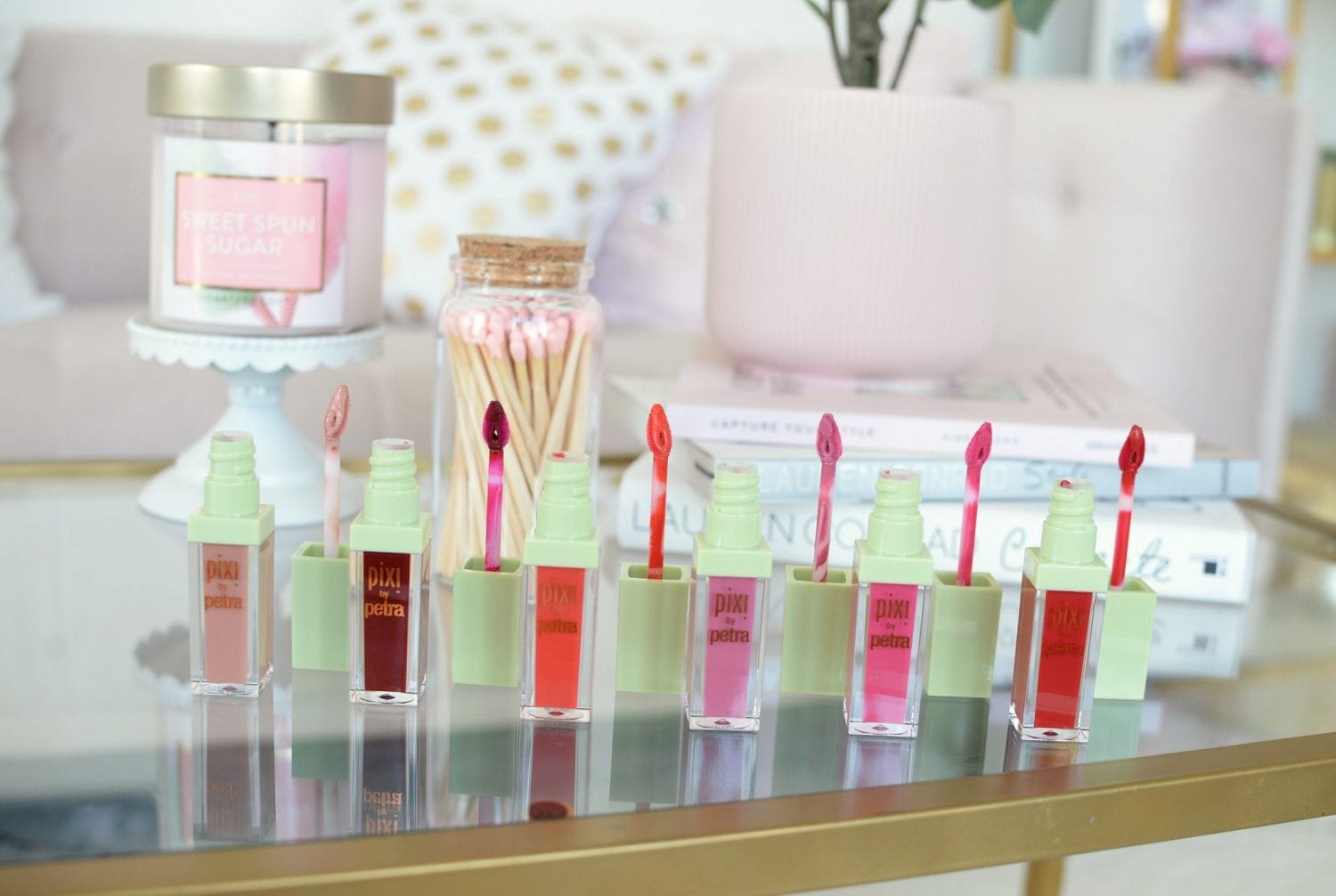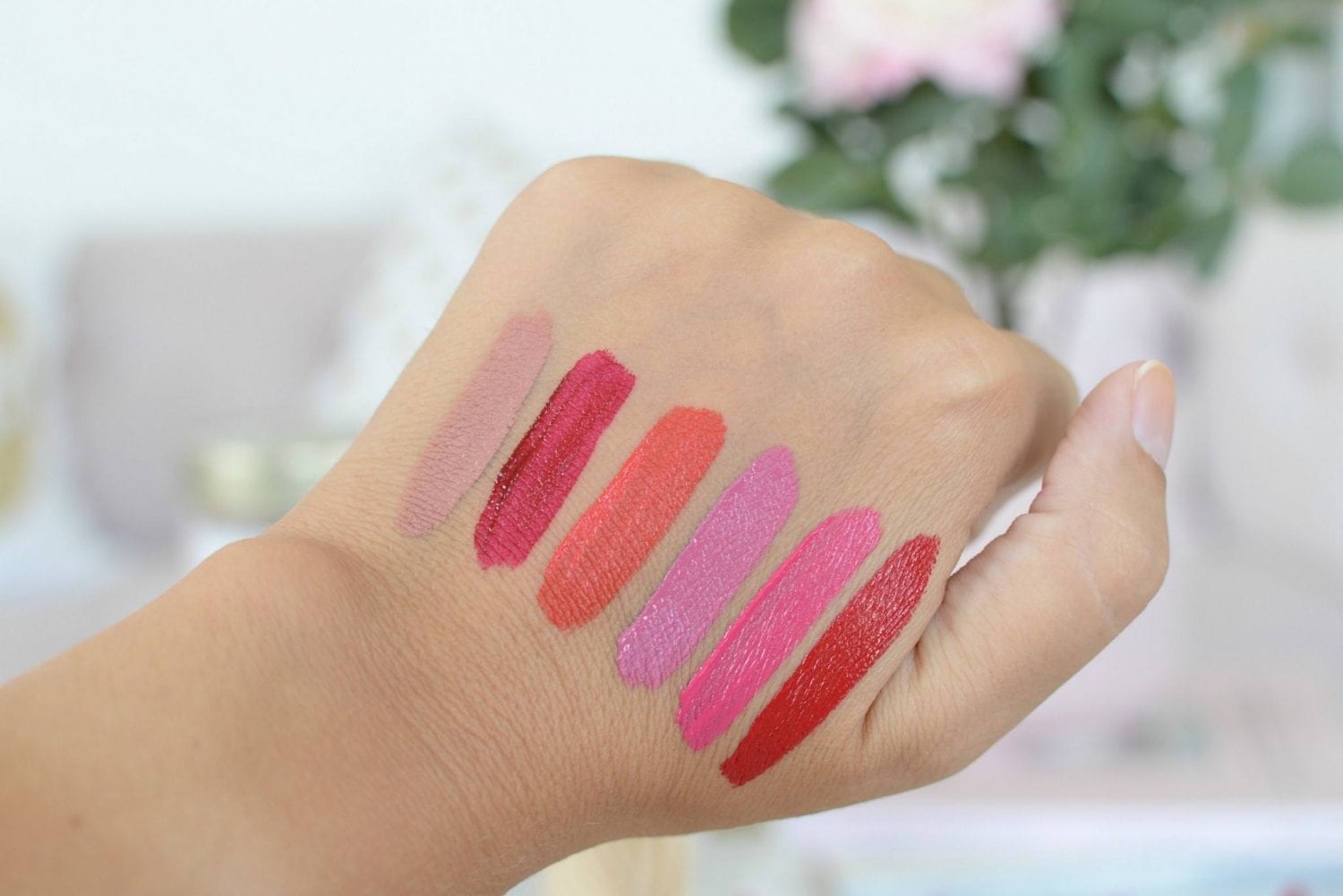 The new Pixi MatteLast Liquid Lips colour waves now offer both cool and warm, nude and colourful shades to help match all your wants and needs. Its incredibly lightweight formula feels almost invisible once applied to the lips, yet still manages to provide a full coverage. It's completely opaque in appearance, allowing you to achieve an intense and bold pop of colour. Although it doesn't necessarily dry down completely, this does help ensure your lips stay hydrated and comfortable all-day long. Its longwearing formula helps to smooth, define and nourish the lips, while creating a vibrant, bold pop of nude-y, or now colorful coverage. It retails for $18 in 14 shades.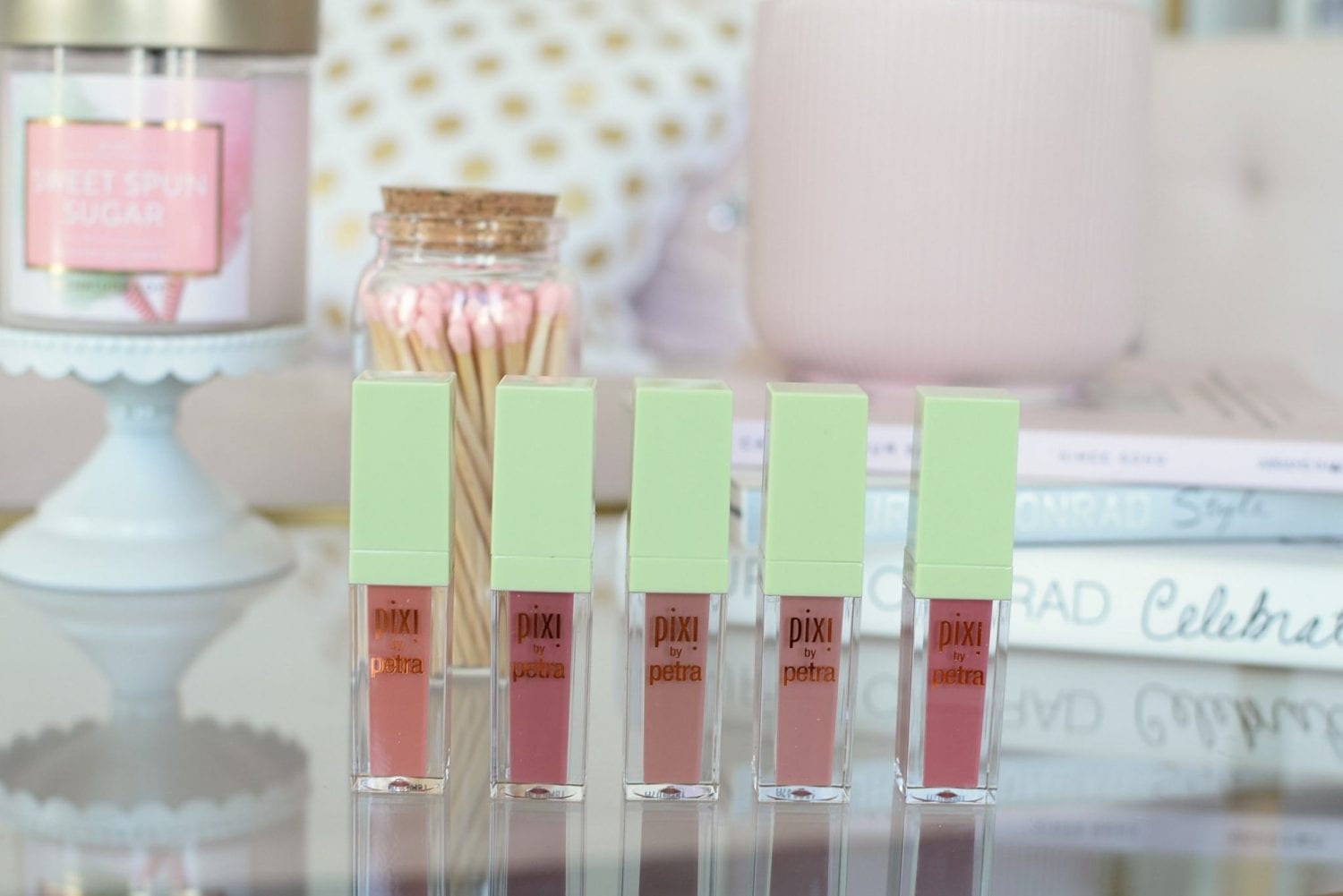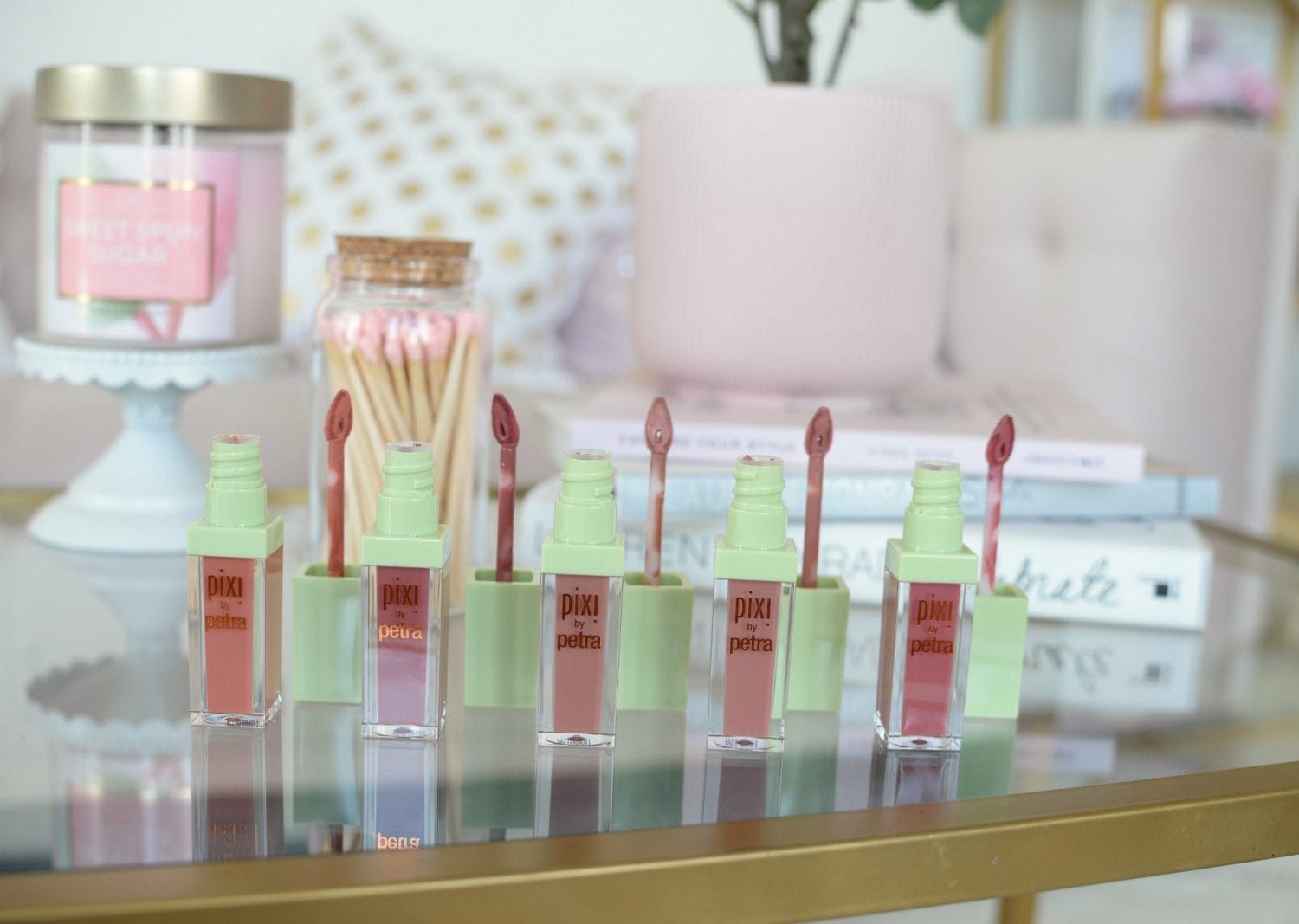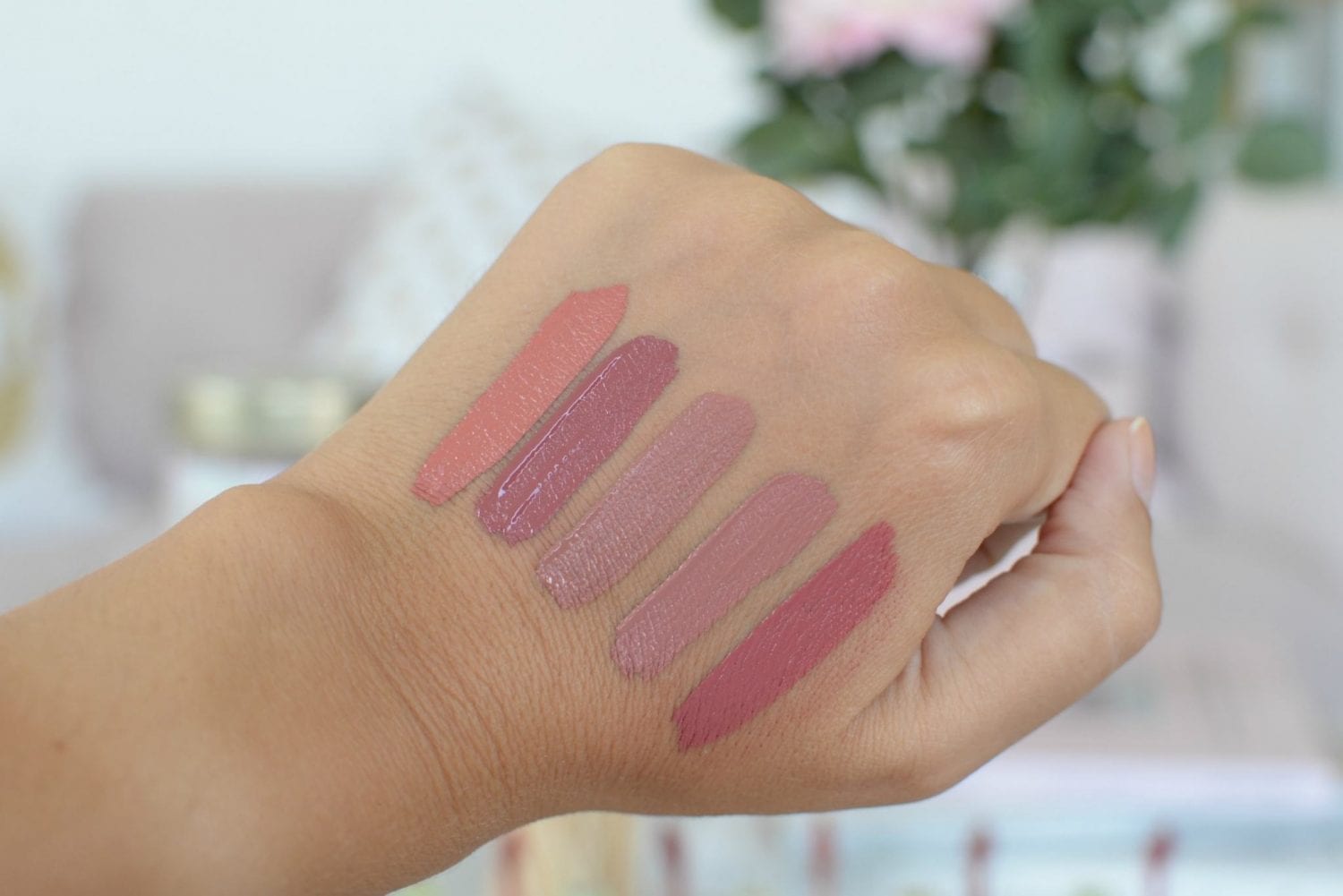 Sam of Samantha Blatnicky Makeup & Lash Artist created a cooltone look on me using nothing but the products shown above.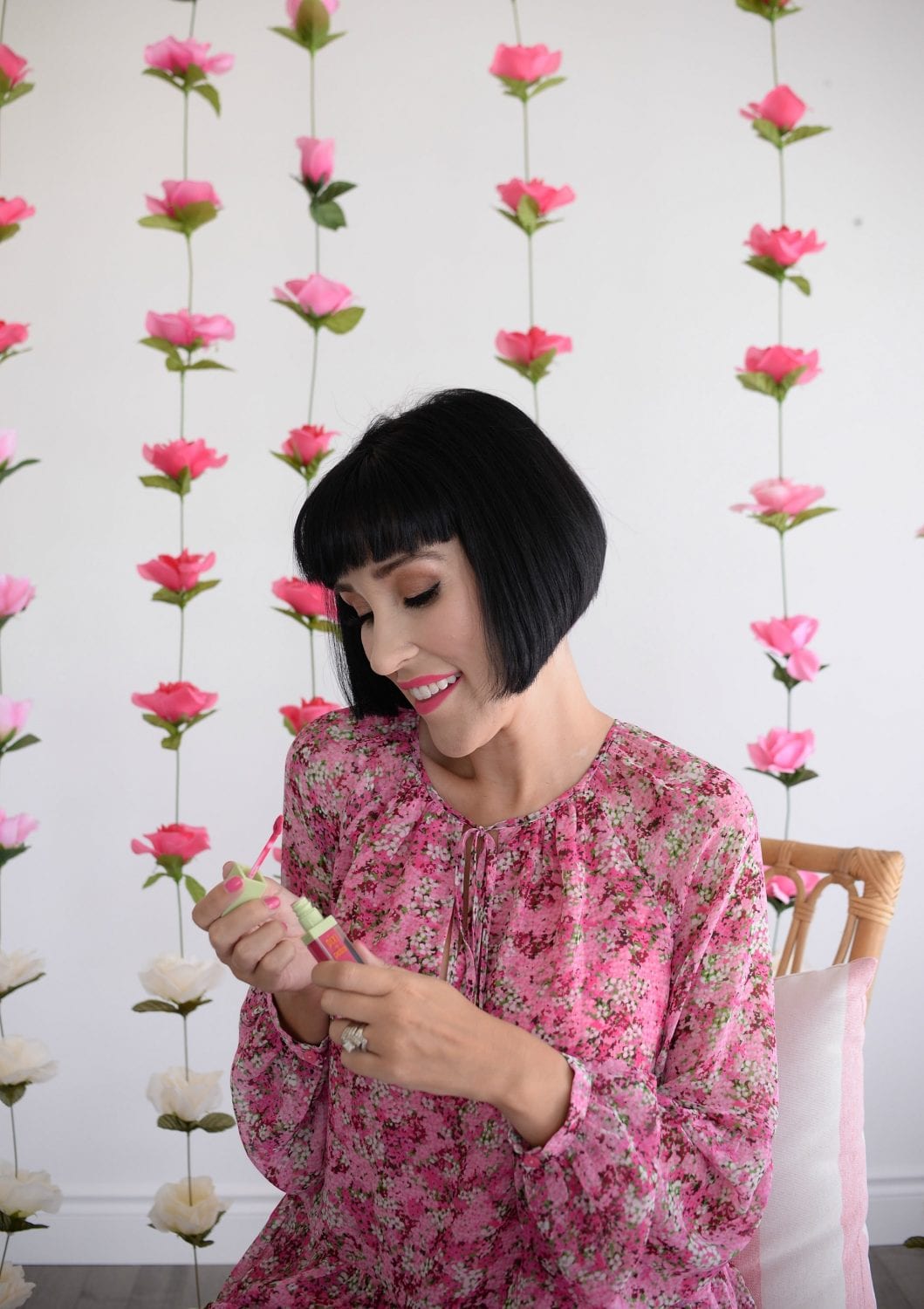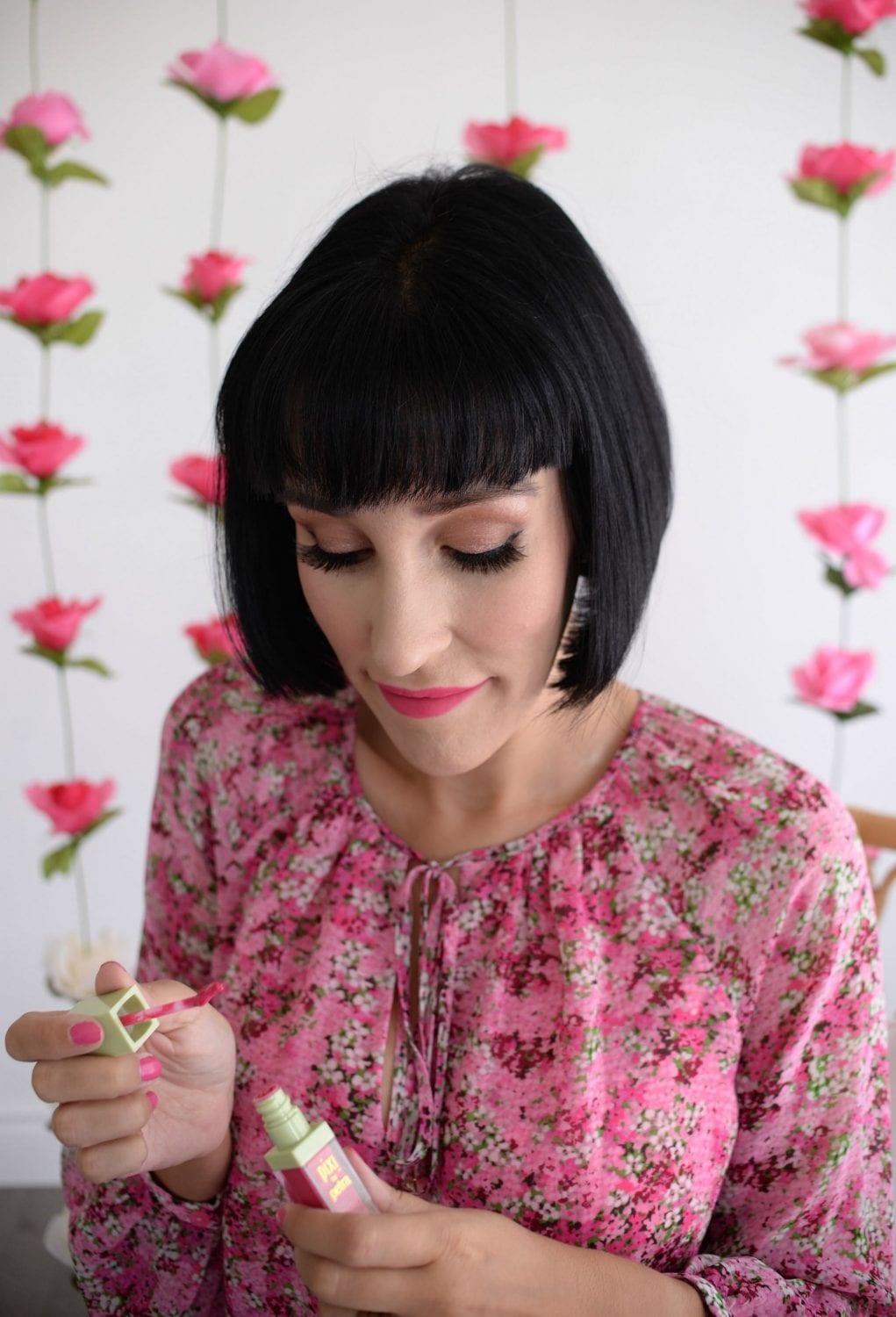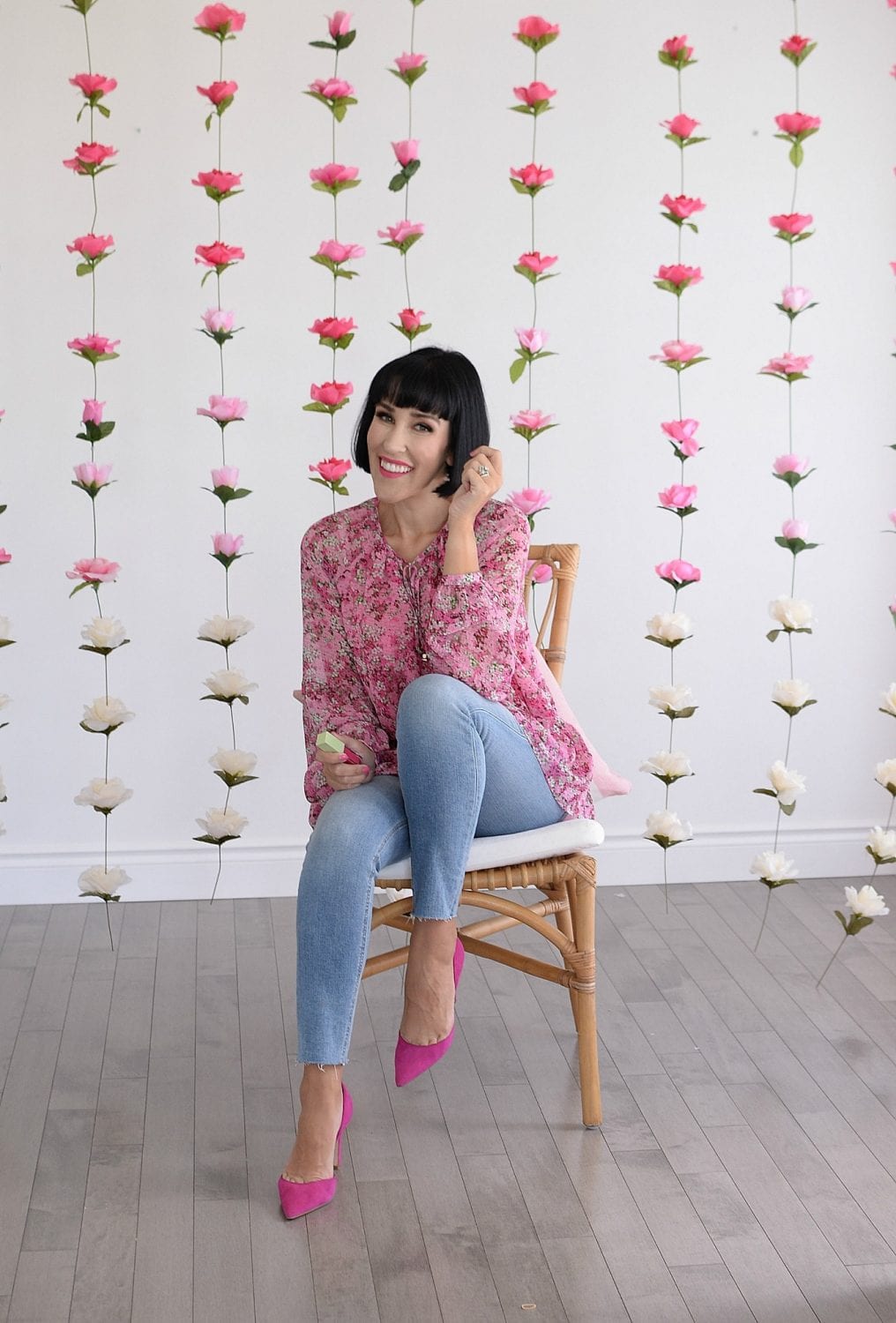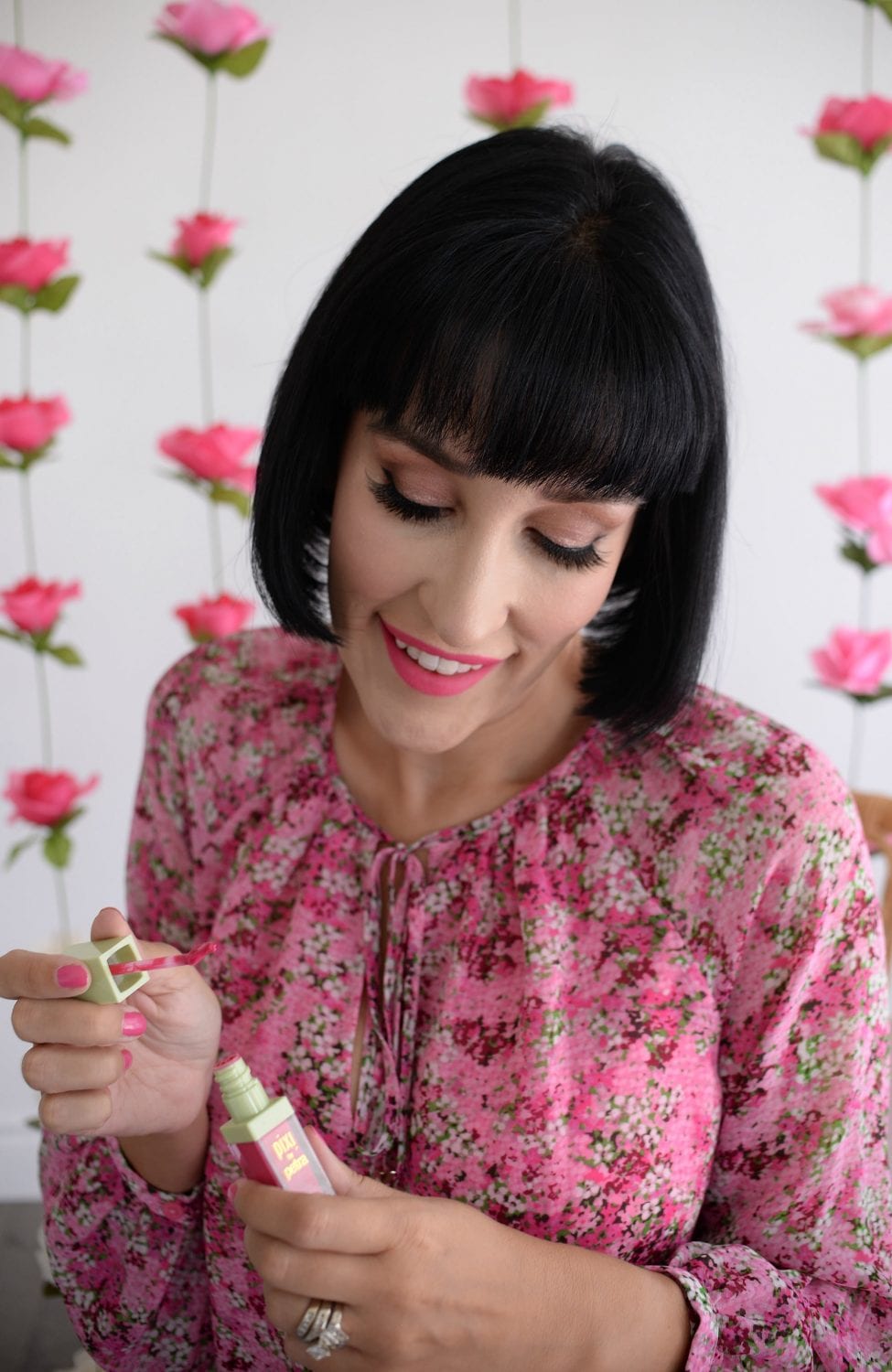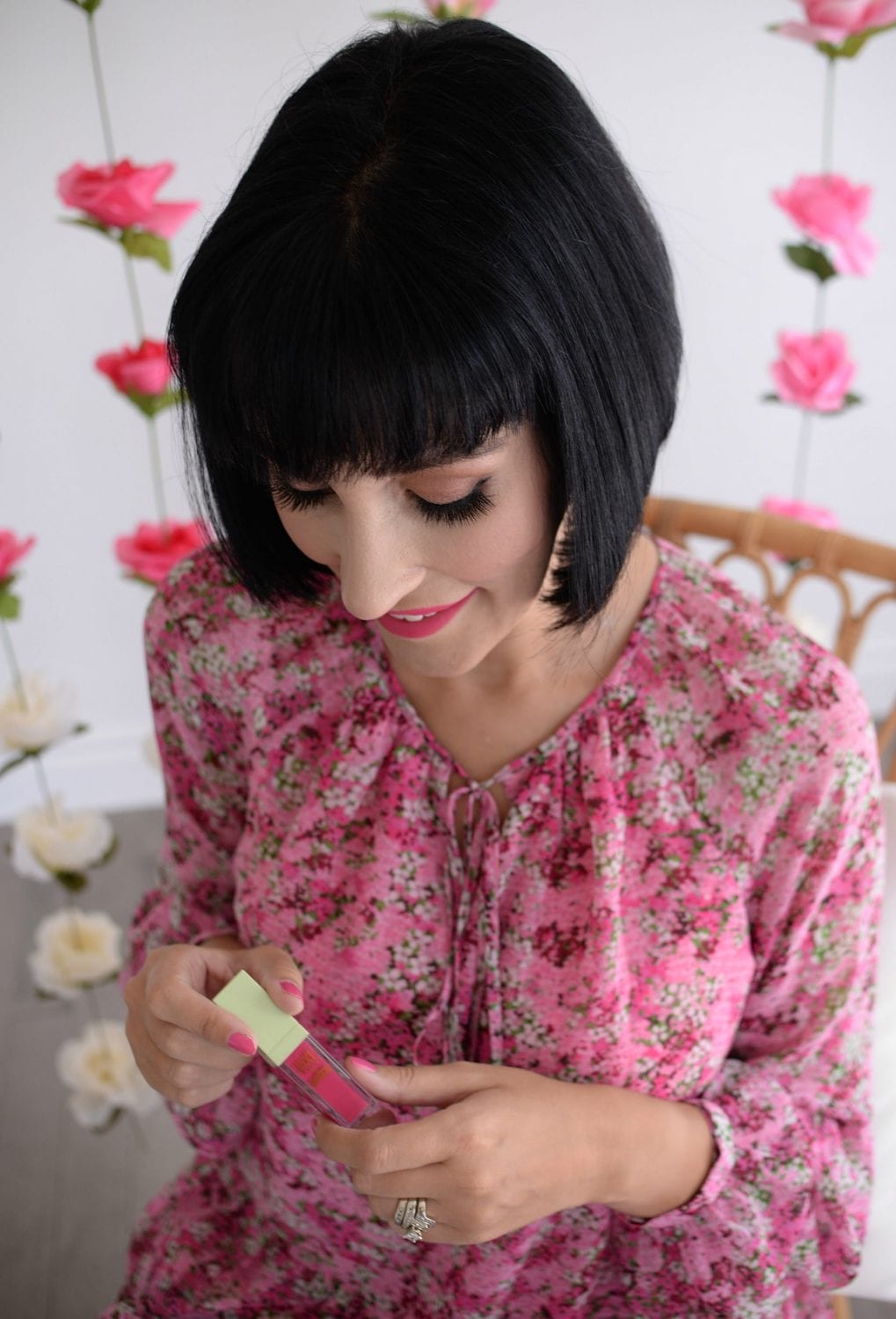 On herself, she went with more warm-tone shades to play up her skintone