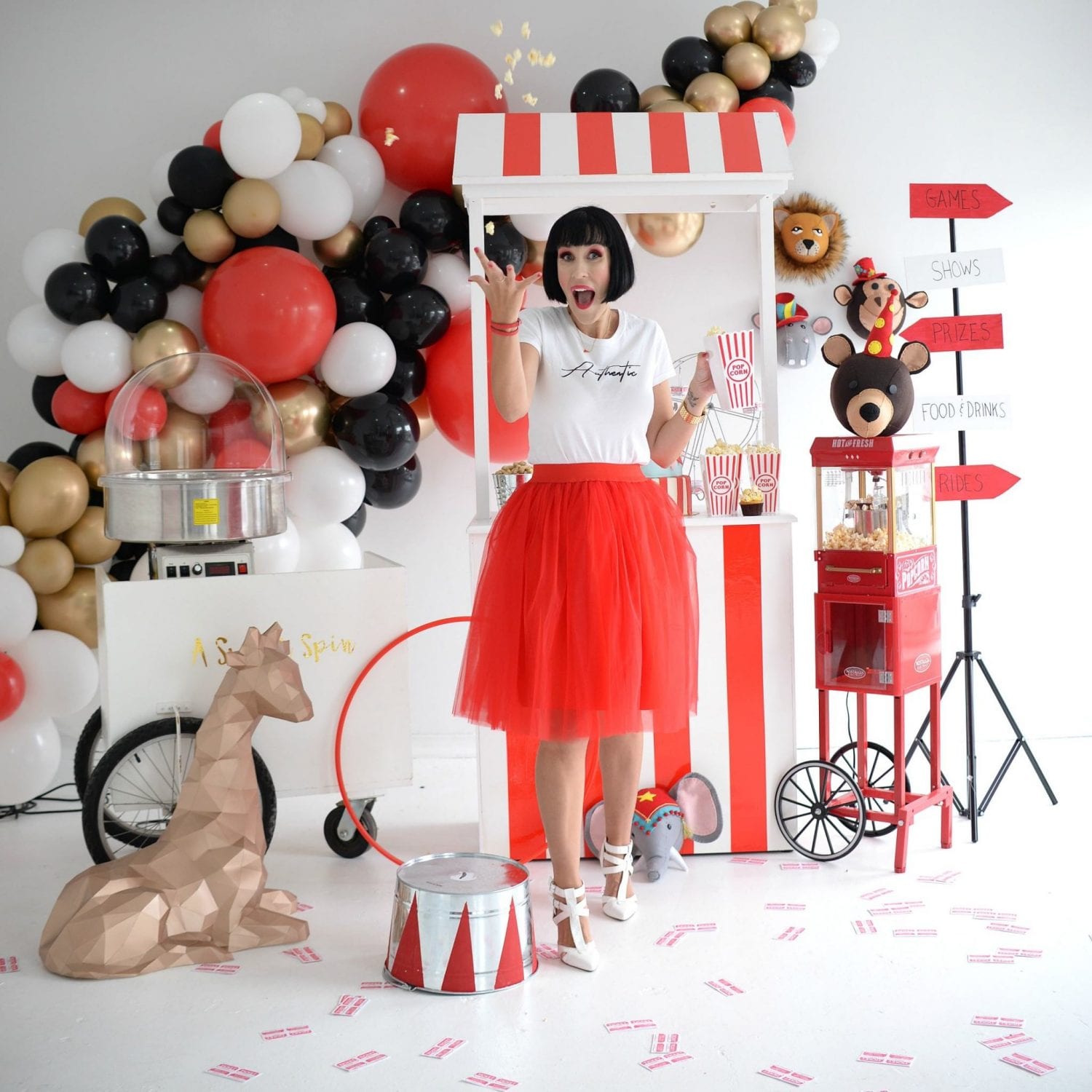 A Day at The Circus with Orville Redenbacher
Although the Circus may only come into town once every few years, that doesn't mean you can't recreate a day of fun for your friends at home. From games, snacks, carnival-like festivities and beyond, creating a circus is easier than you think. Start by inviting your friends to the greatest show on Earth by sending out "a ticket to fun". Instead of the traditional invitation, why not send out an 'Admit One' ticket that your guests can present at the door. You can also encourage your guests to get dressed up. Anything from a Ringmaster, a Clown, to even an Elephant. The idea is to have fun and get as creative as you can.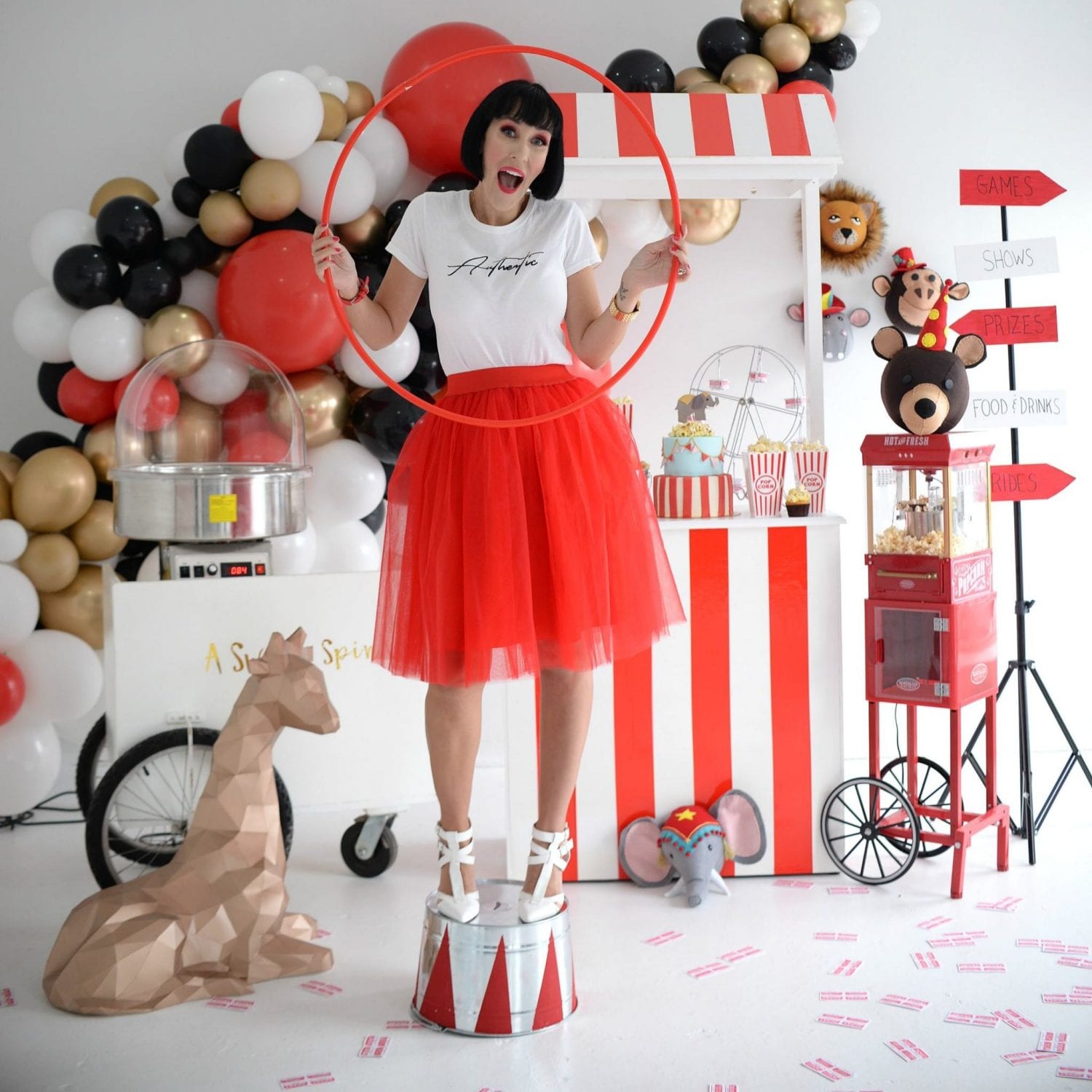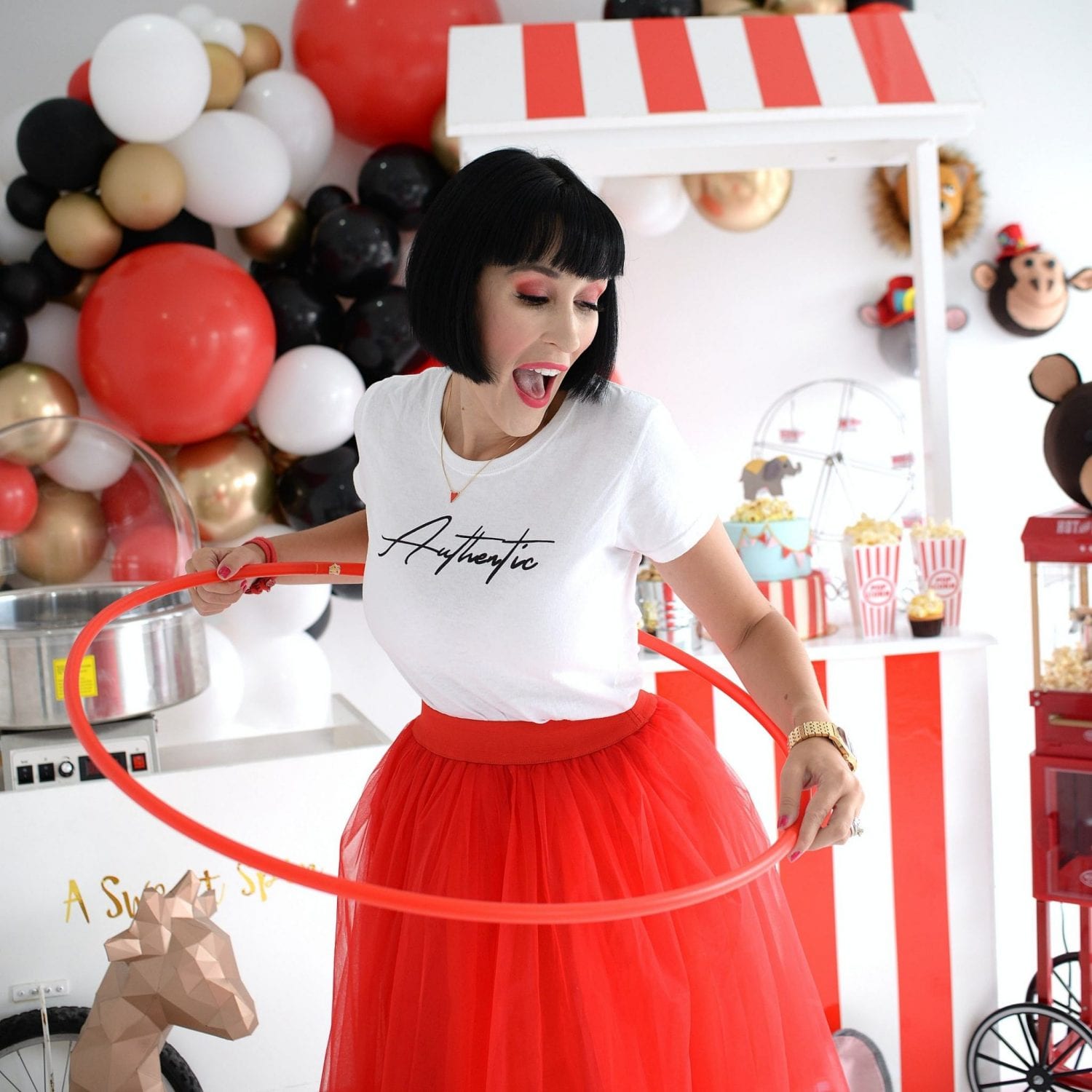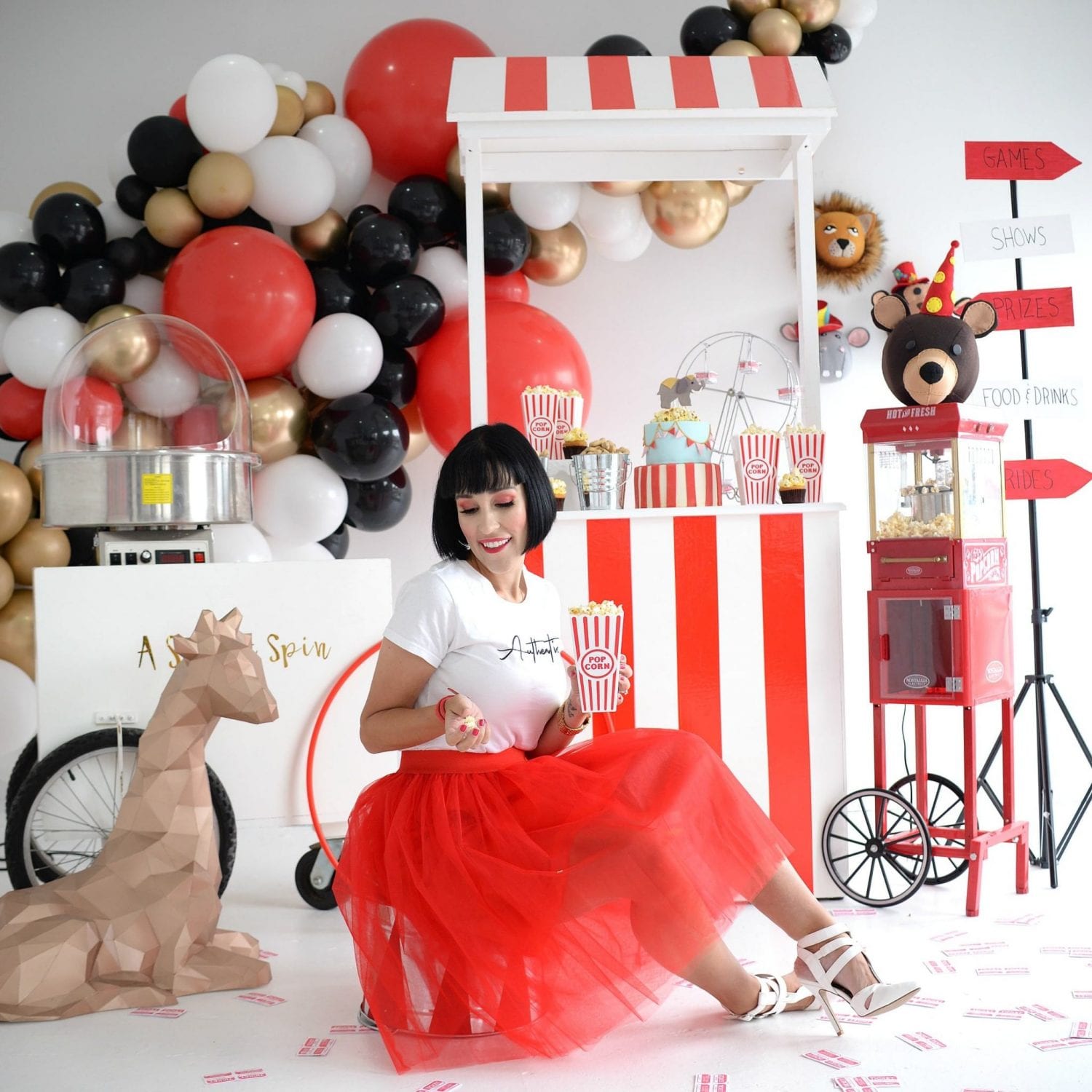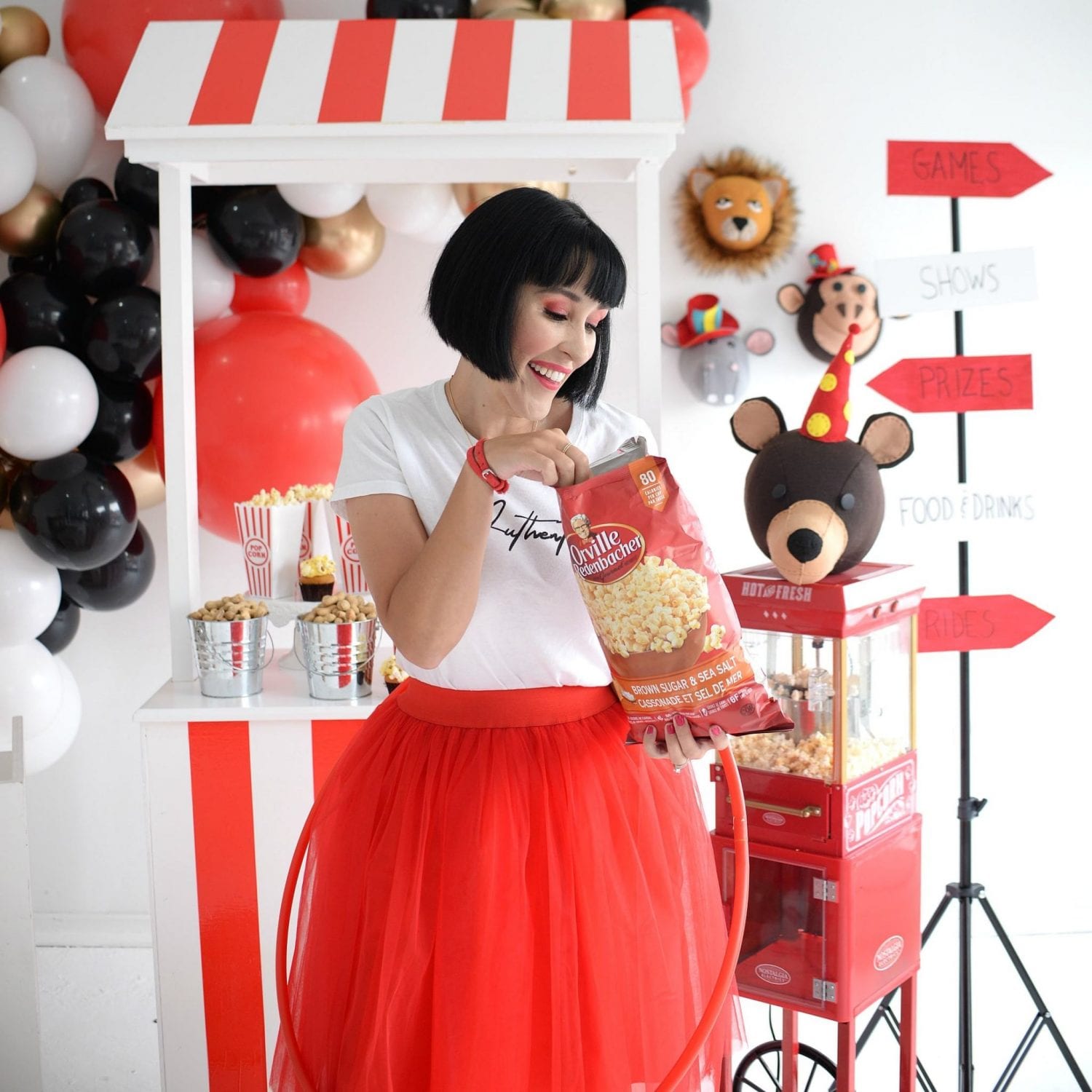 Set your home (or rented space) as a stage for the show. No need to invest in an actual tent for the party, creating a three-ring is super easy. You can easily create a circus atmosphere with a few simple décor pieces. First up, make a bold statement with red, white, black and even some gold balloons. Animals are a huge part of the show, but if you're not looking to "rent" elephants, tigers and bears, stuffed animals and pinatas can achieve the same vibes. Having a display table where you can place your treats, cause no circus is complete without a few snacks, is crucial. Finally, you can also rent a retro popcorn maker where your guests can help themselves to these buttery, light and fluffy treats.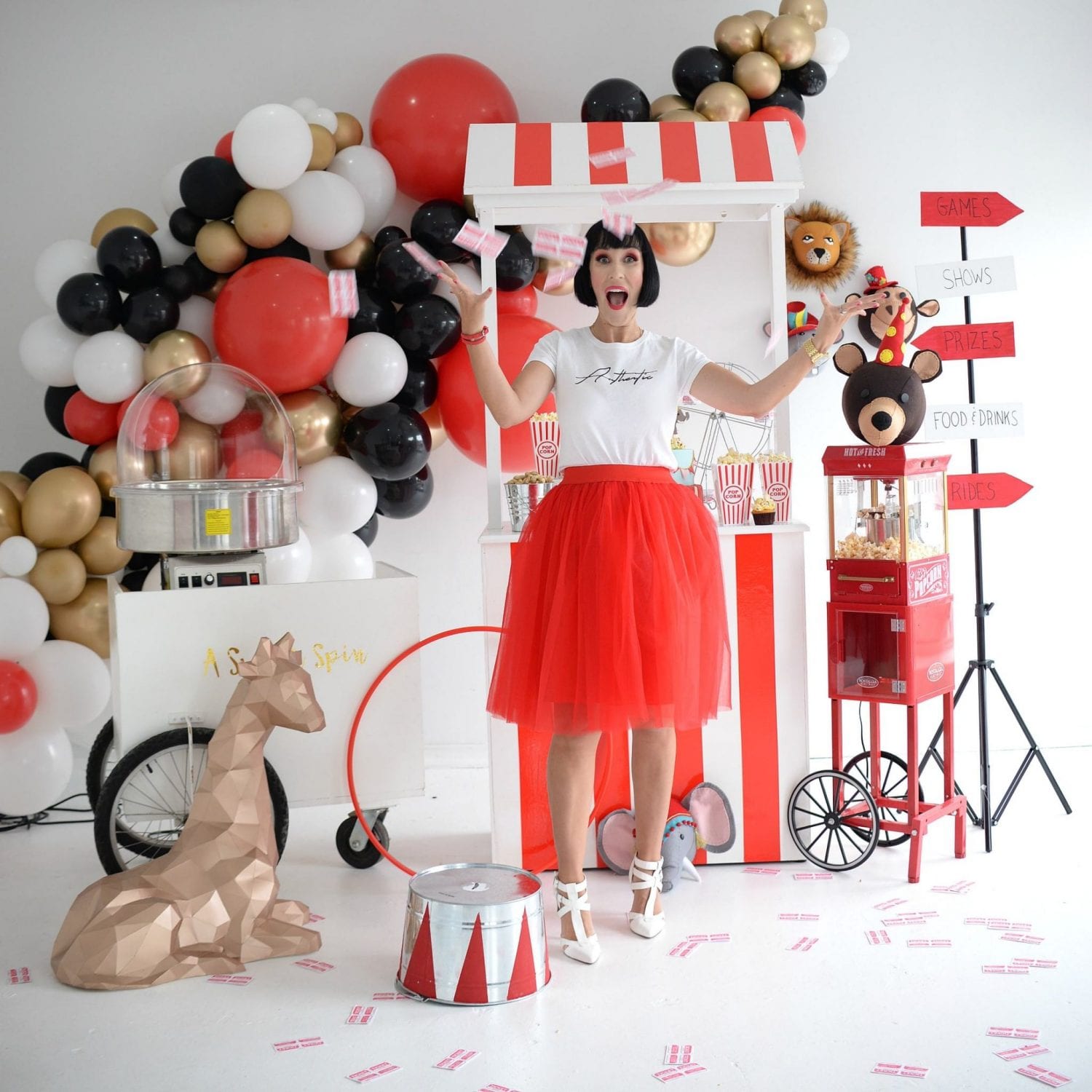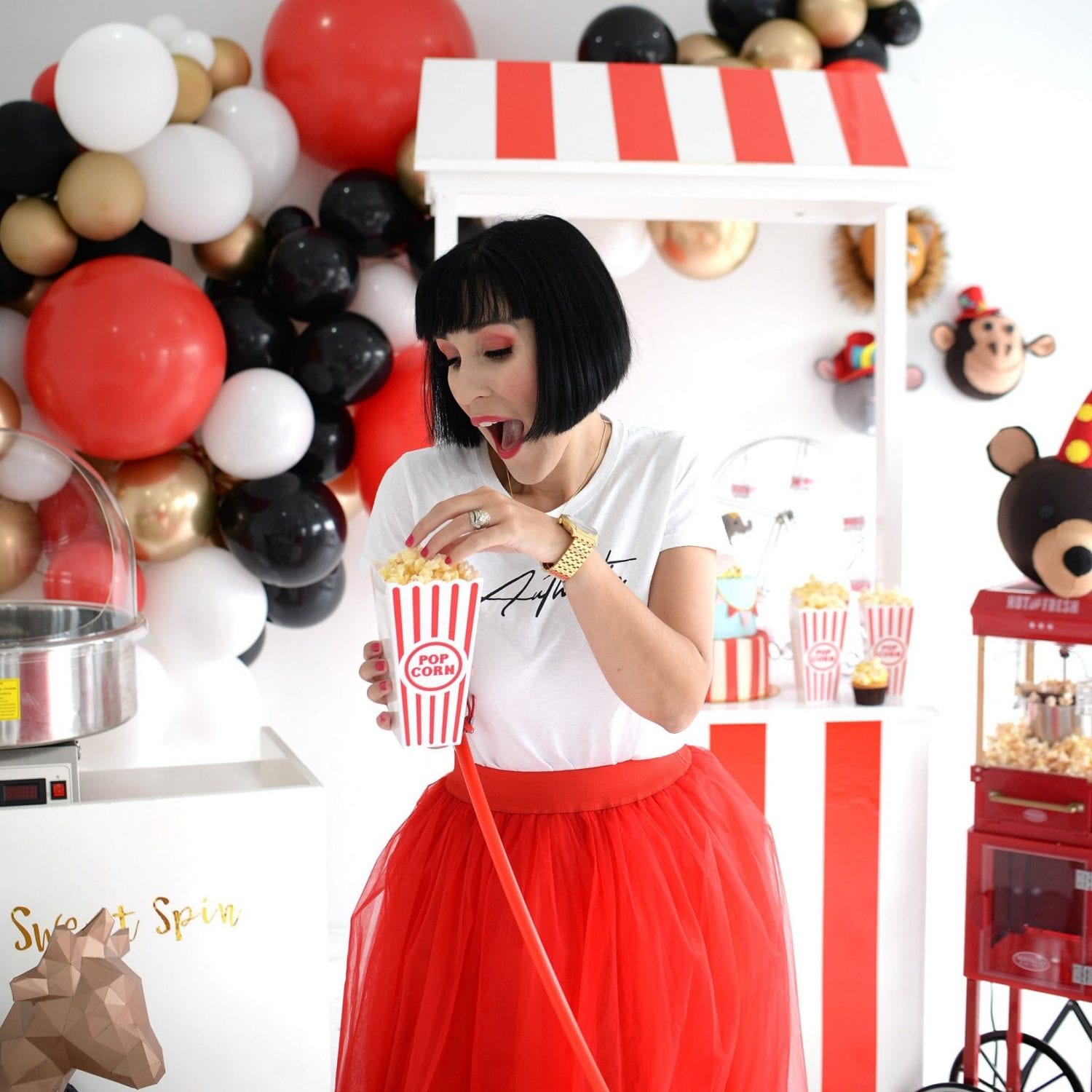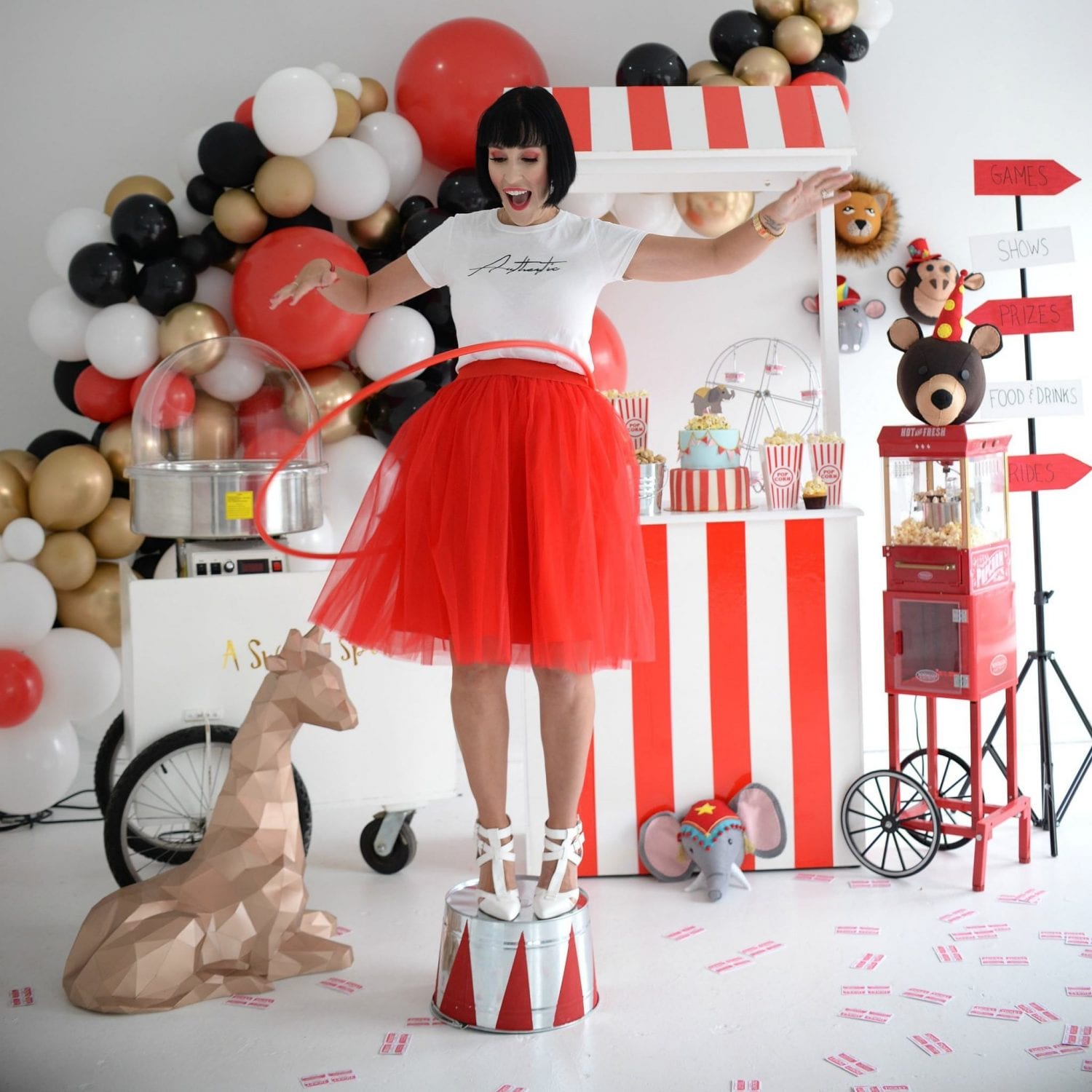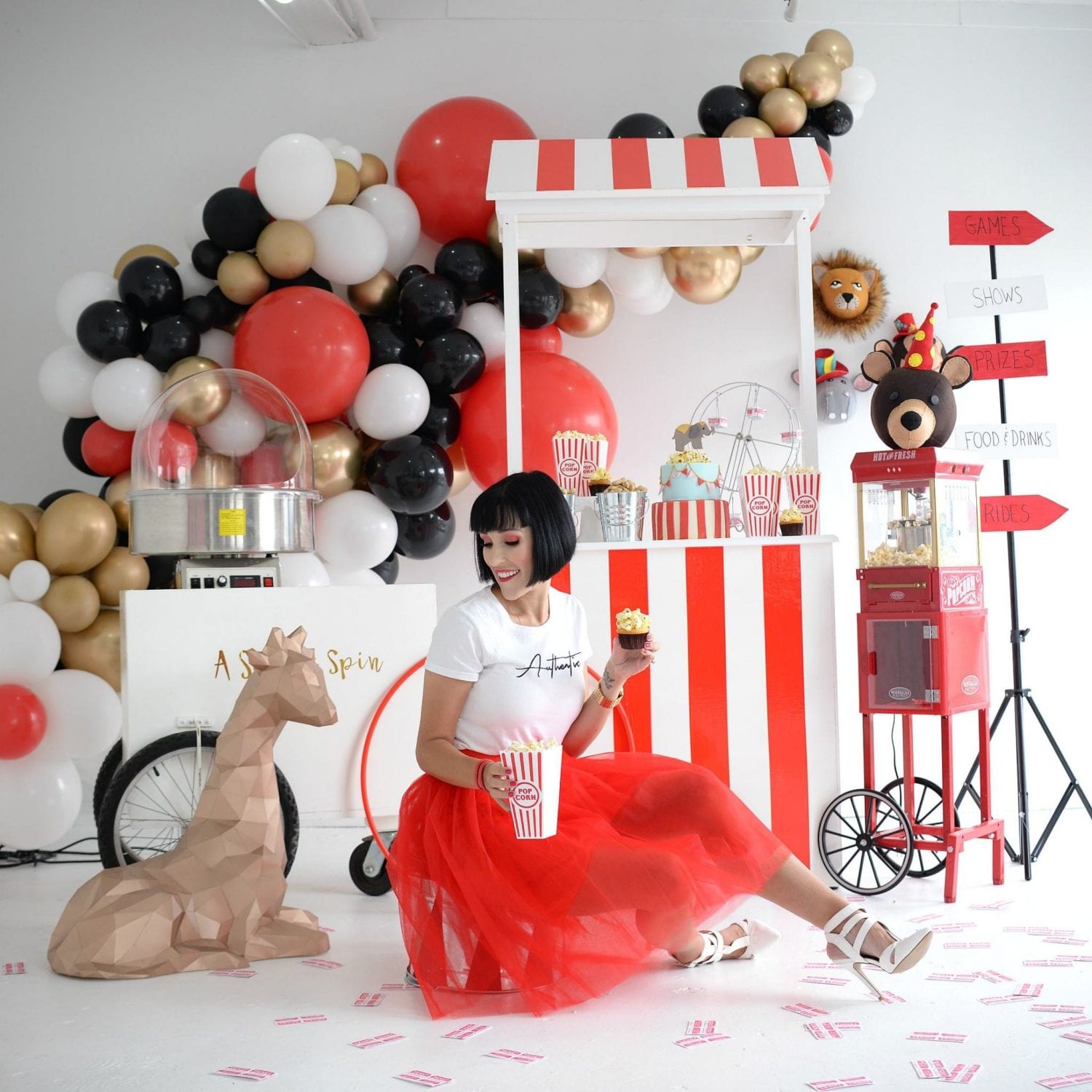 Speaking of snacks, cotton candy and popcorn go with circus, like jugglers and acrobats; you can't have one without the other. For that full "Under The Big Top" feeling, you need both these delicious treats in hand. Cotton candy is basically just sugar, so you'll want to watch how much you consume. Popcorn on the other hand, can be a healthy alternative, if you get the right kind. Freshly popped popcorn is one of the most satisfying snacks around. It instantly evokes that circus excitement with each bite. High in fiber, Orville Redenbacher is made with 100% whole grains with no artificial flavouring. Ringing in at only 210 calories for 50g, it's the perfect light and fluffy snack. Since no popcorn is complete without a little butter, the brand uses real butter for that melt-in-your-mouth experience.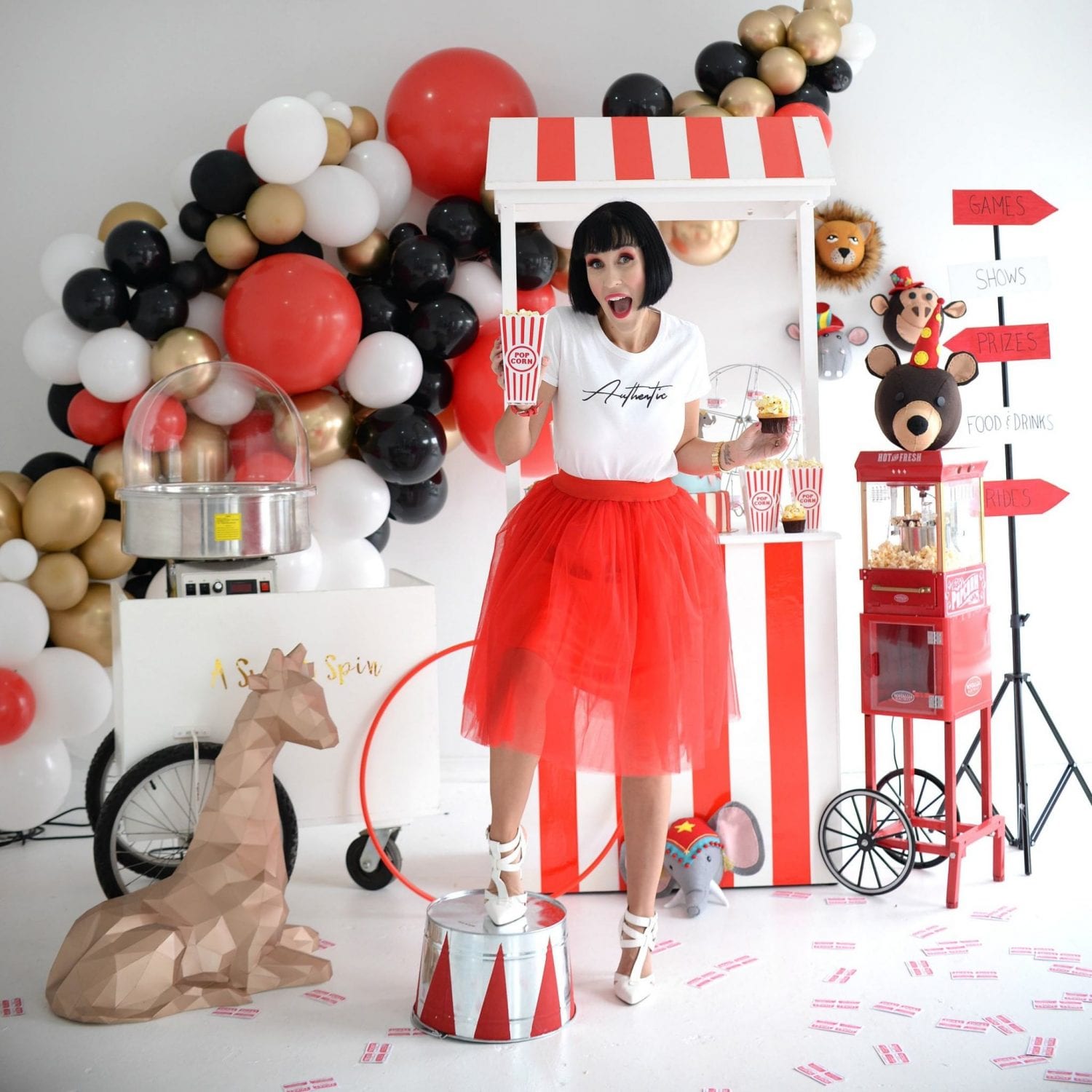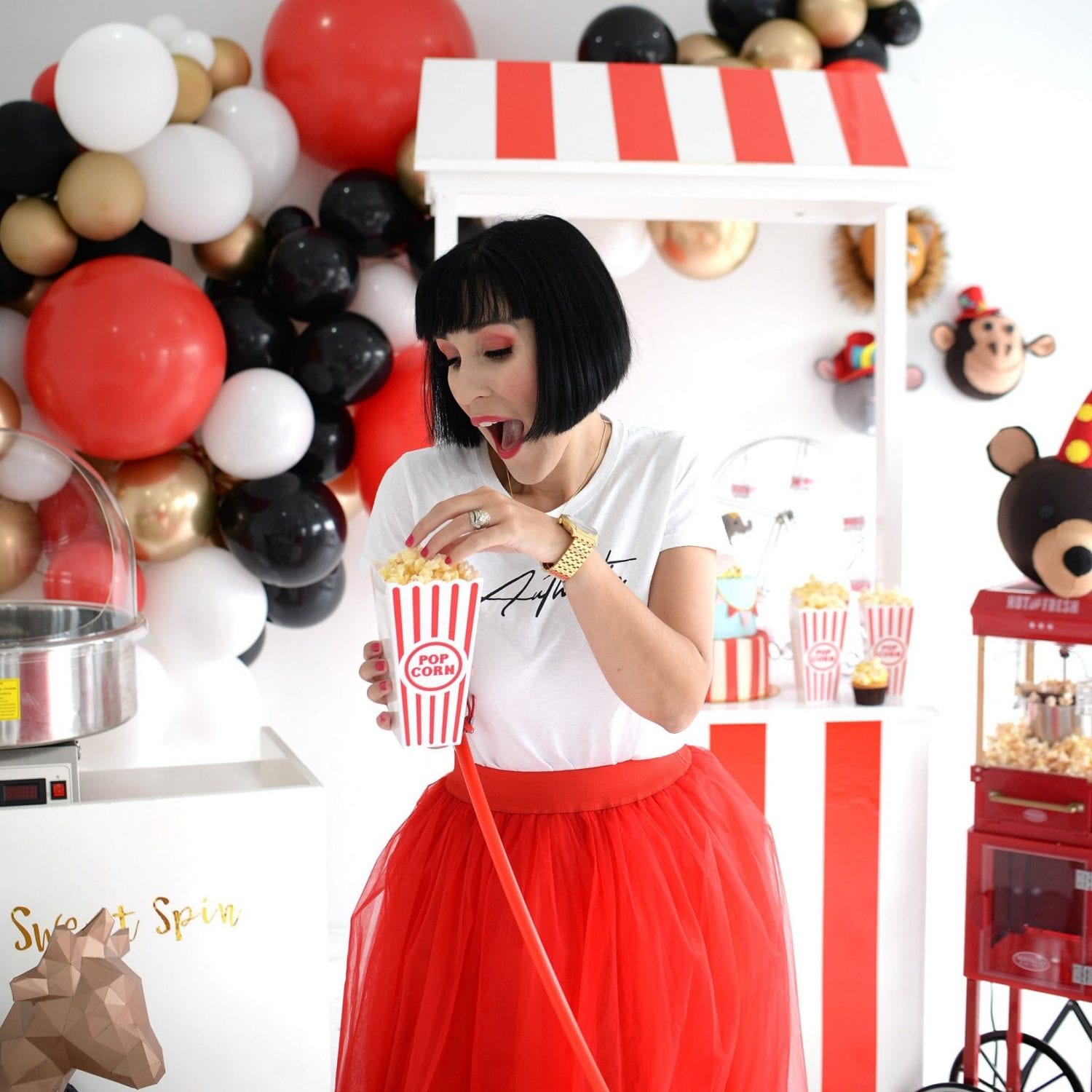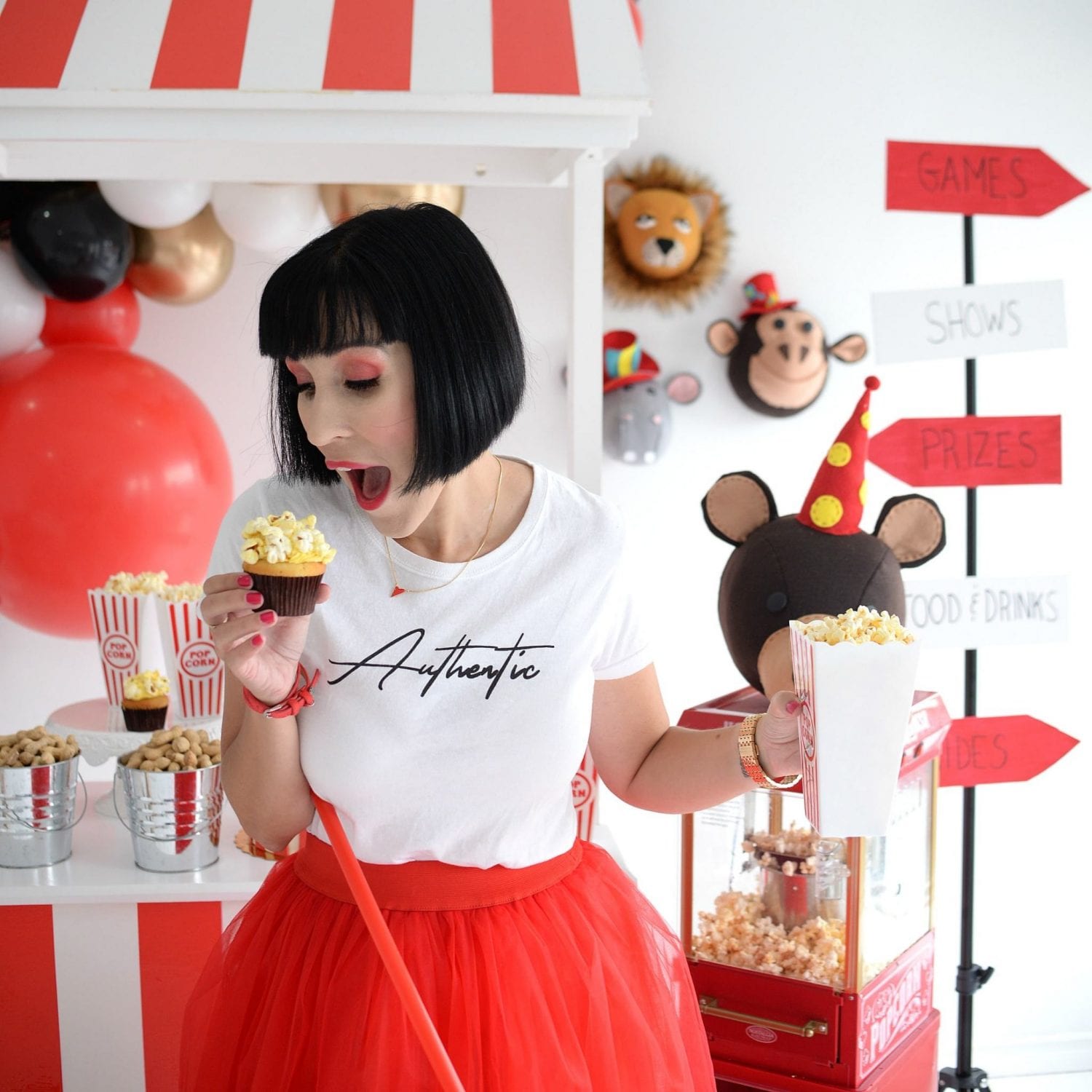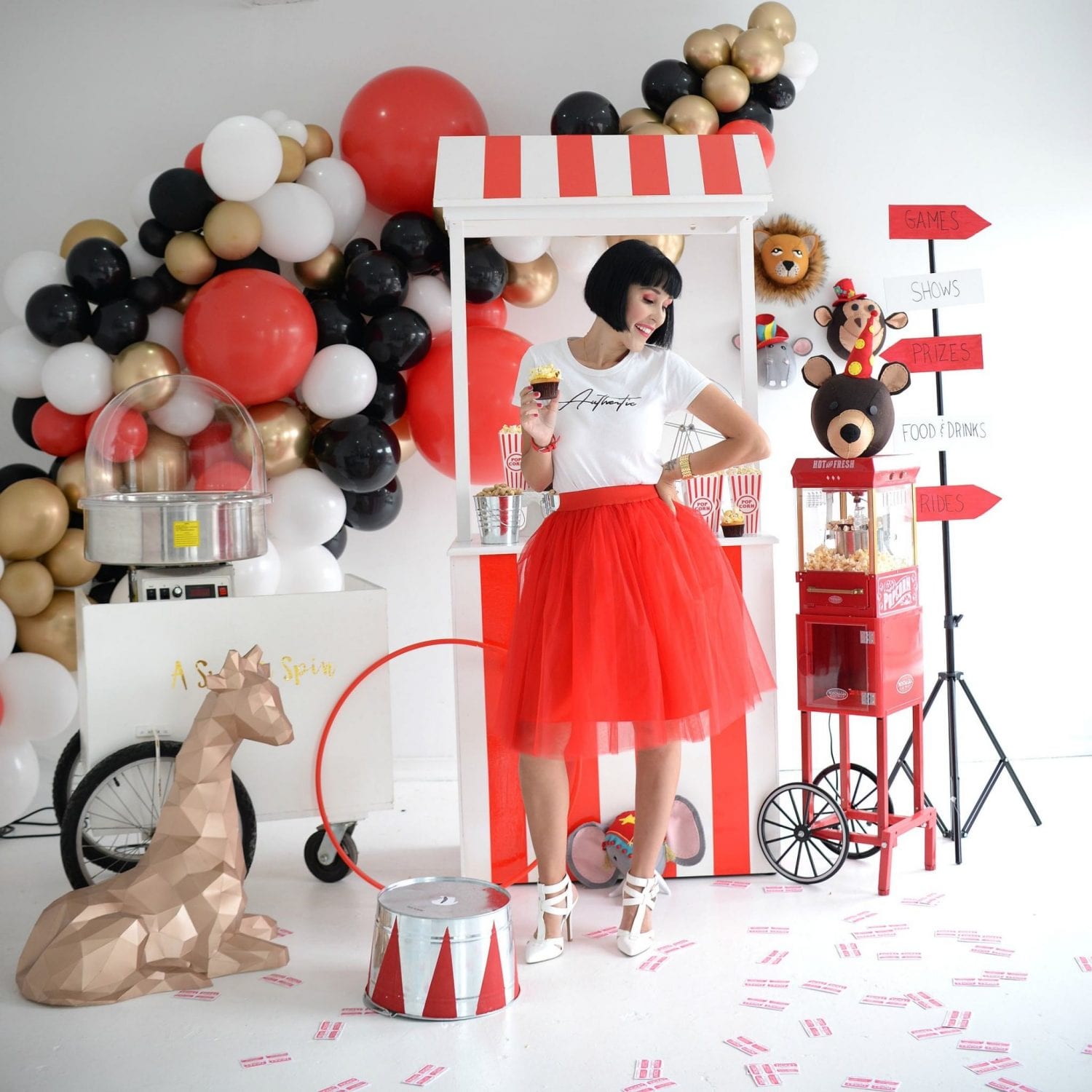 As a millennial, I'm always looking for quicker answers to problems I didn't even know I had, until an easier solution comes along. Since I was hosting a Circus Theme Party for 20+ local entrepreneurs, I knew popping up 10+ bags of popcorn in the microwave was going to be a challenge. Luckily, Orville Redenbacher now offers "Ready to Eat" bags for those looking for that irresistibly delicious popcorn, but without the fuss of a microwave. With 5 flavours to choose from, anything from classic movie and simply salted, to fancier options like white cheddar, sweet and salty kettle corn and caramel and white cheddar, now all you have to do is open the bag and indulge. Its light and airy texture will fulfill all your snacking needs. It manages to capture the true, authentic flavours of each kind without those nasty artificial flavourings.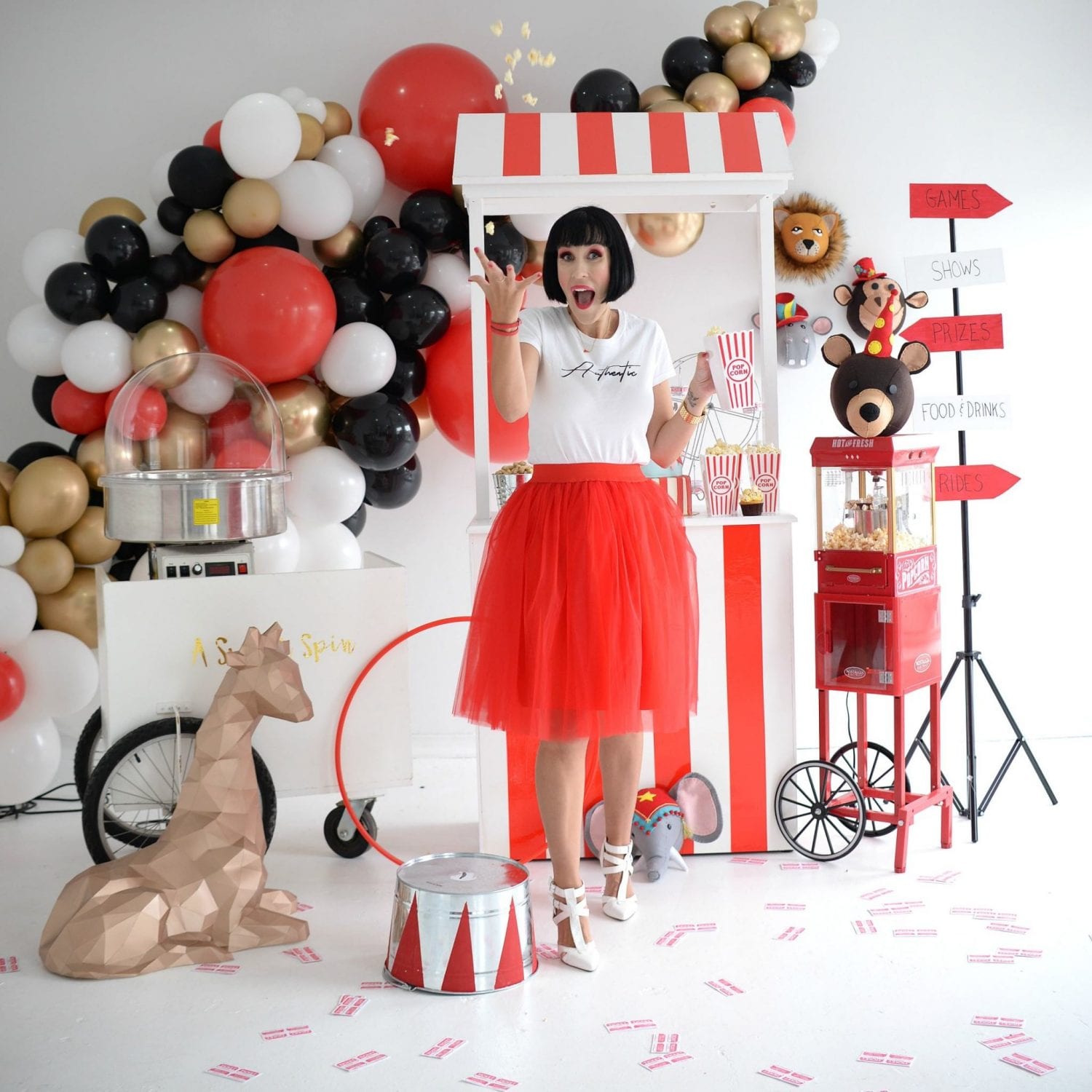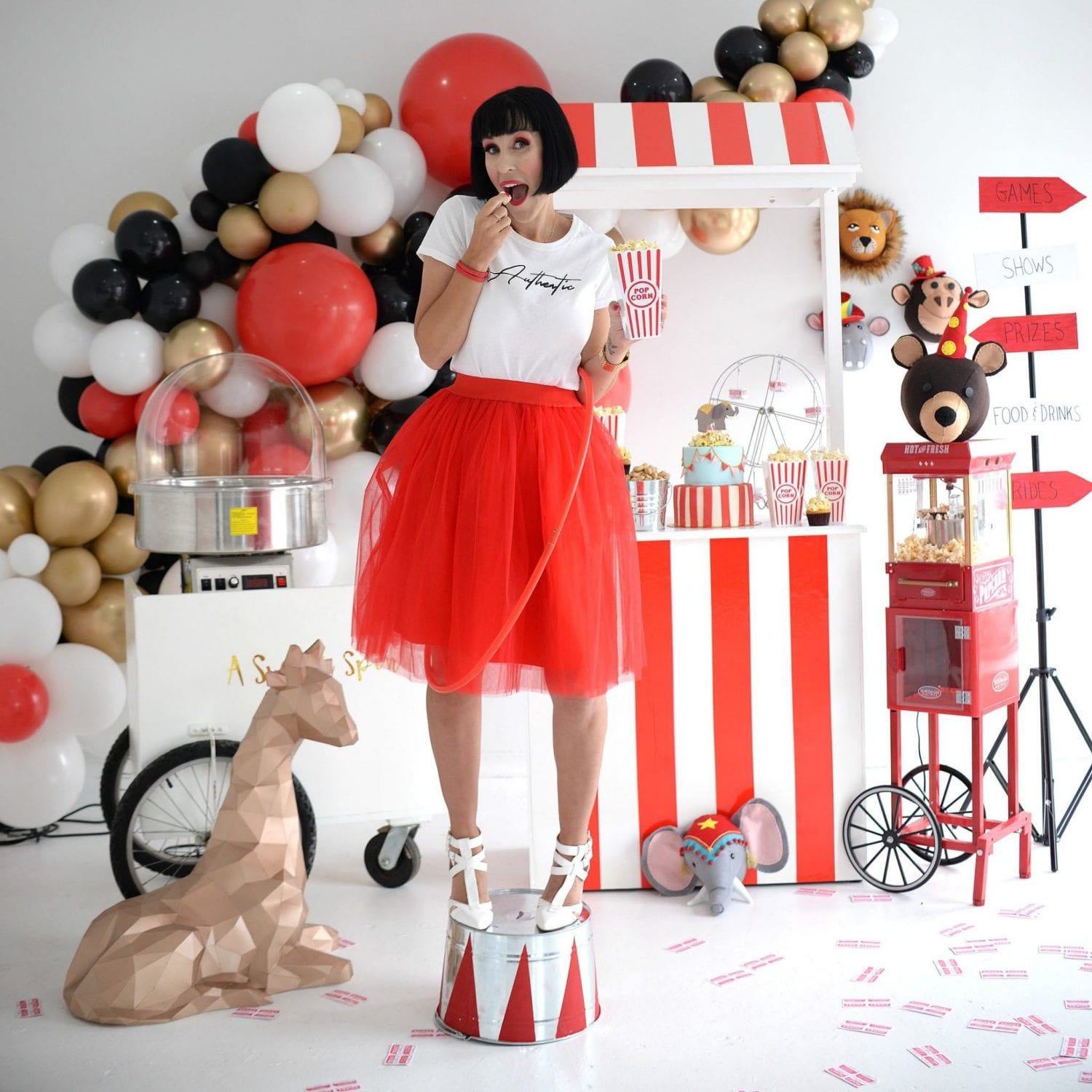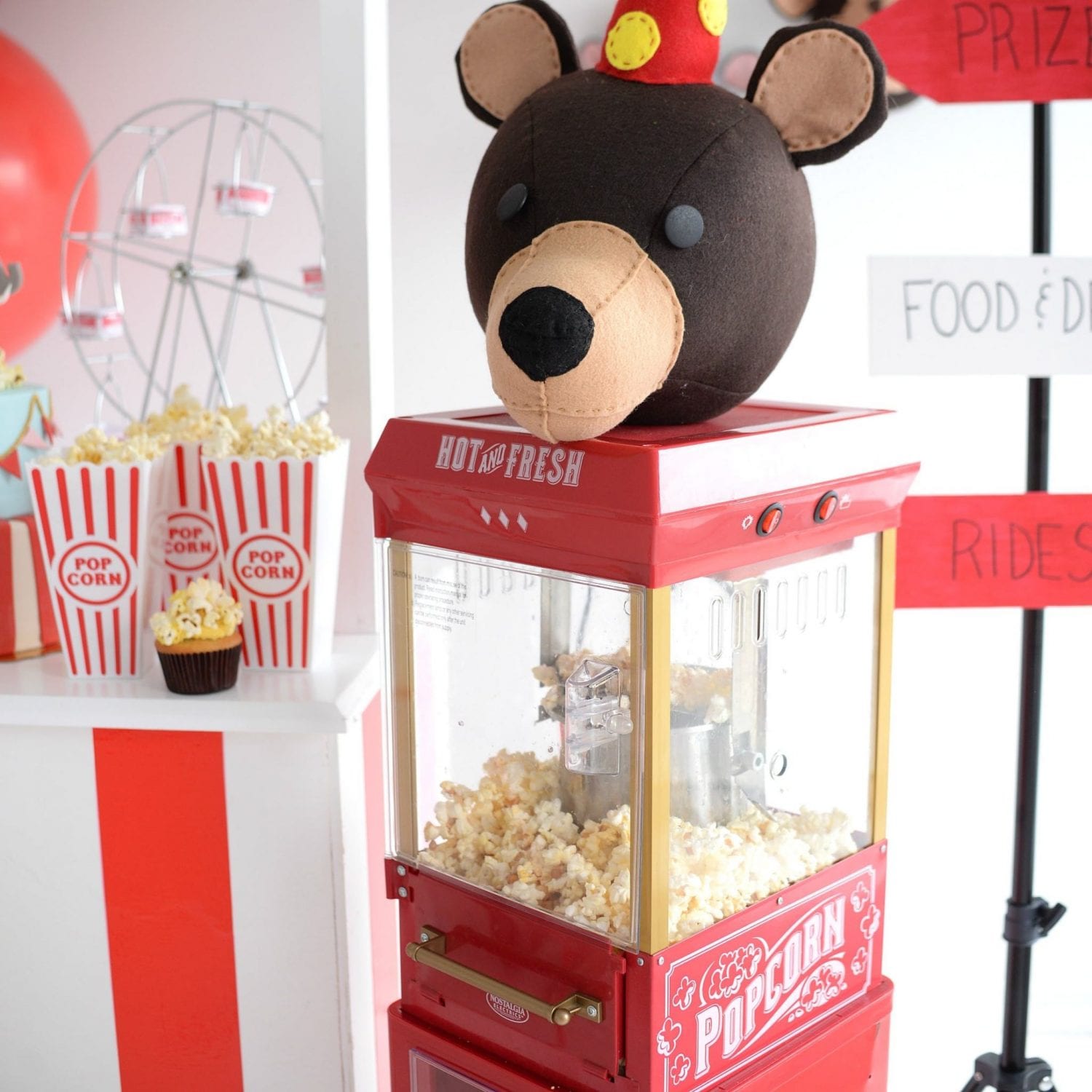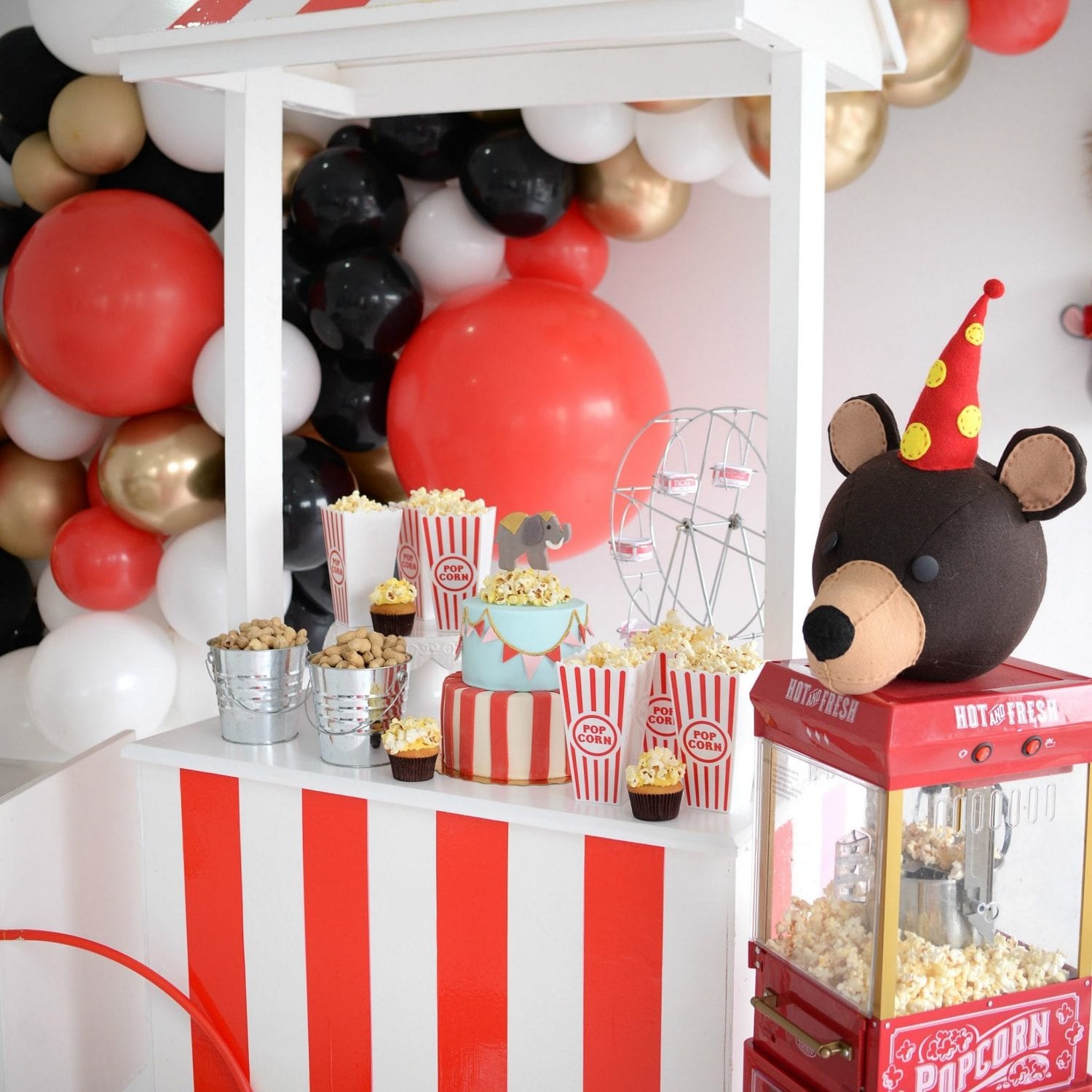 Clown around with some circus-inspired games. Anything from pin the tail on the donkey, to Twister, to guess how many jellybeans are in a jar, to ping pong toss, ring toss and tin can knockdown. The key is to just have fun and get involved.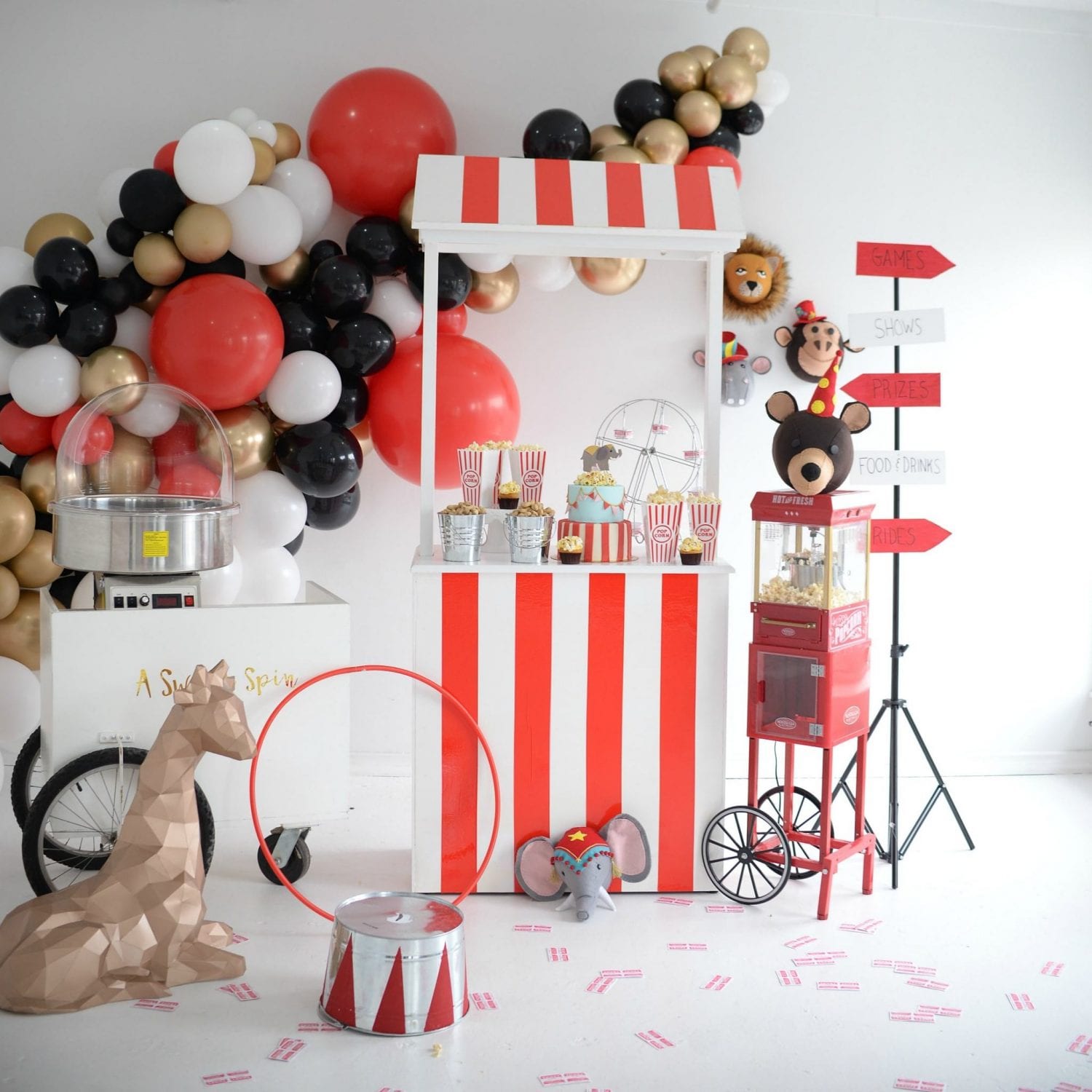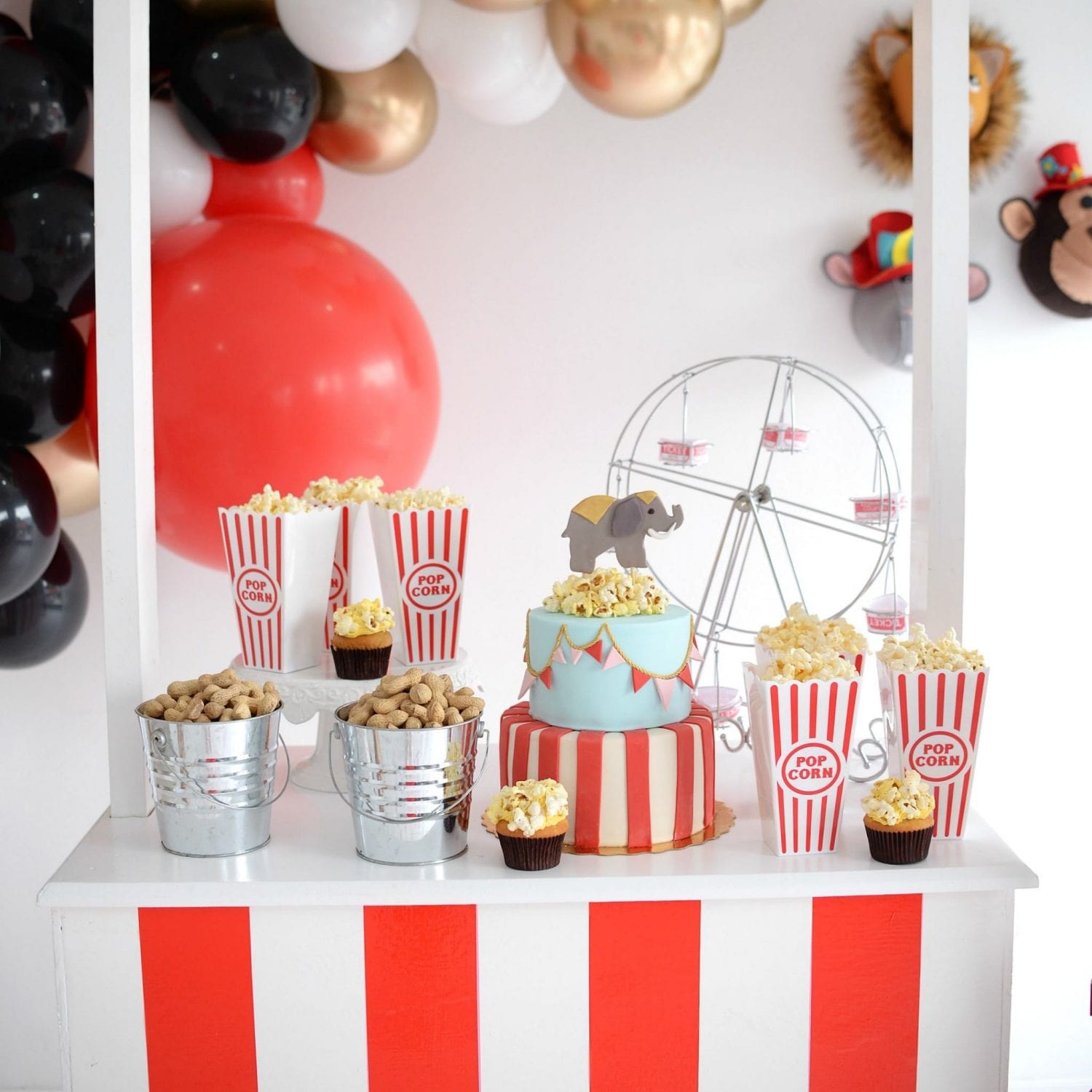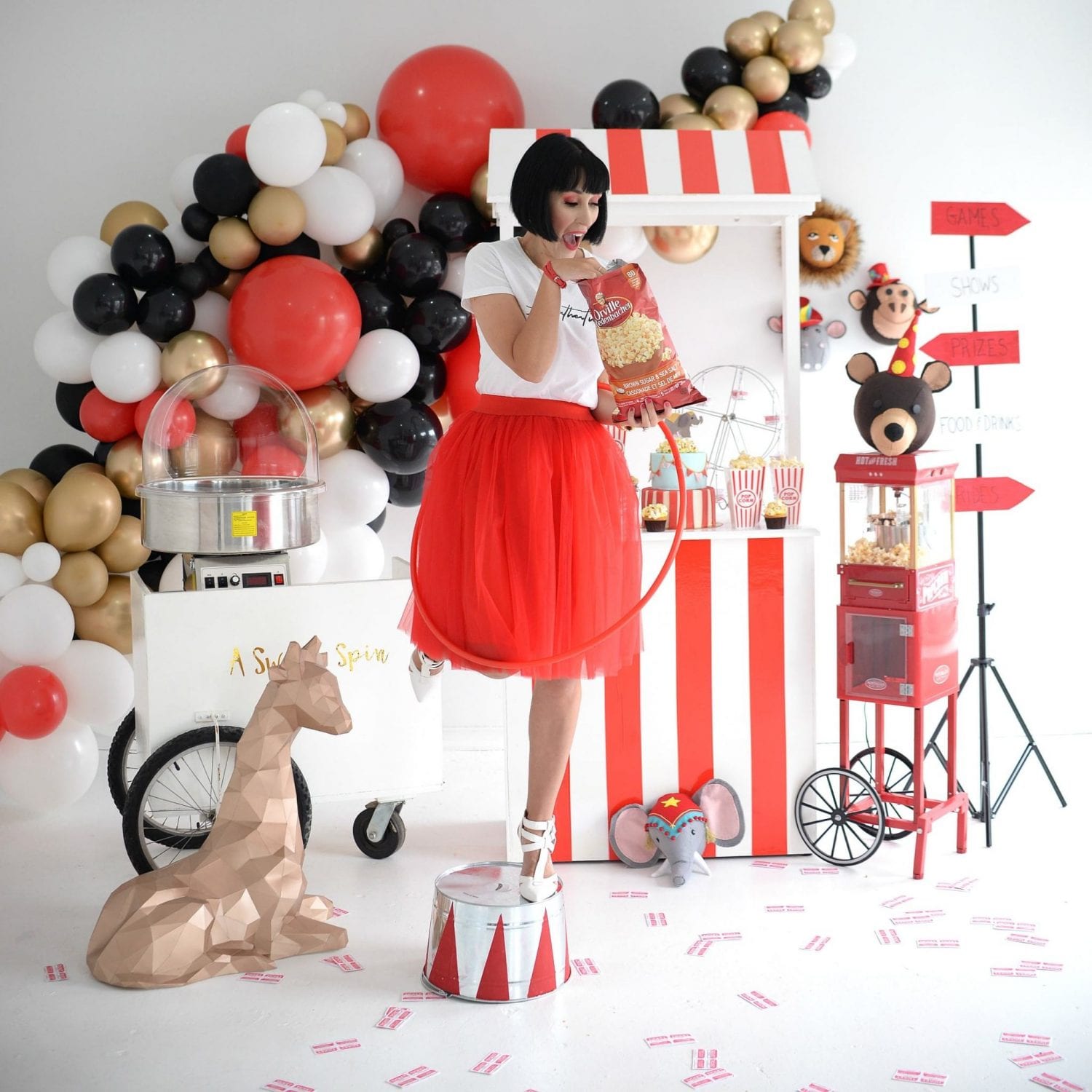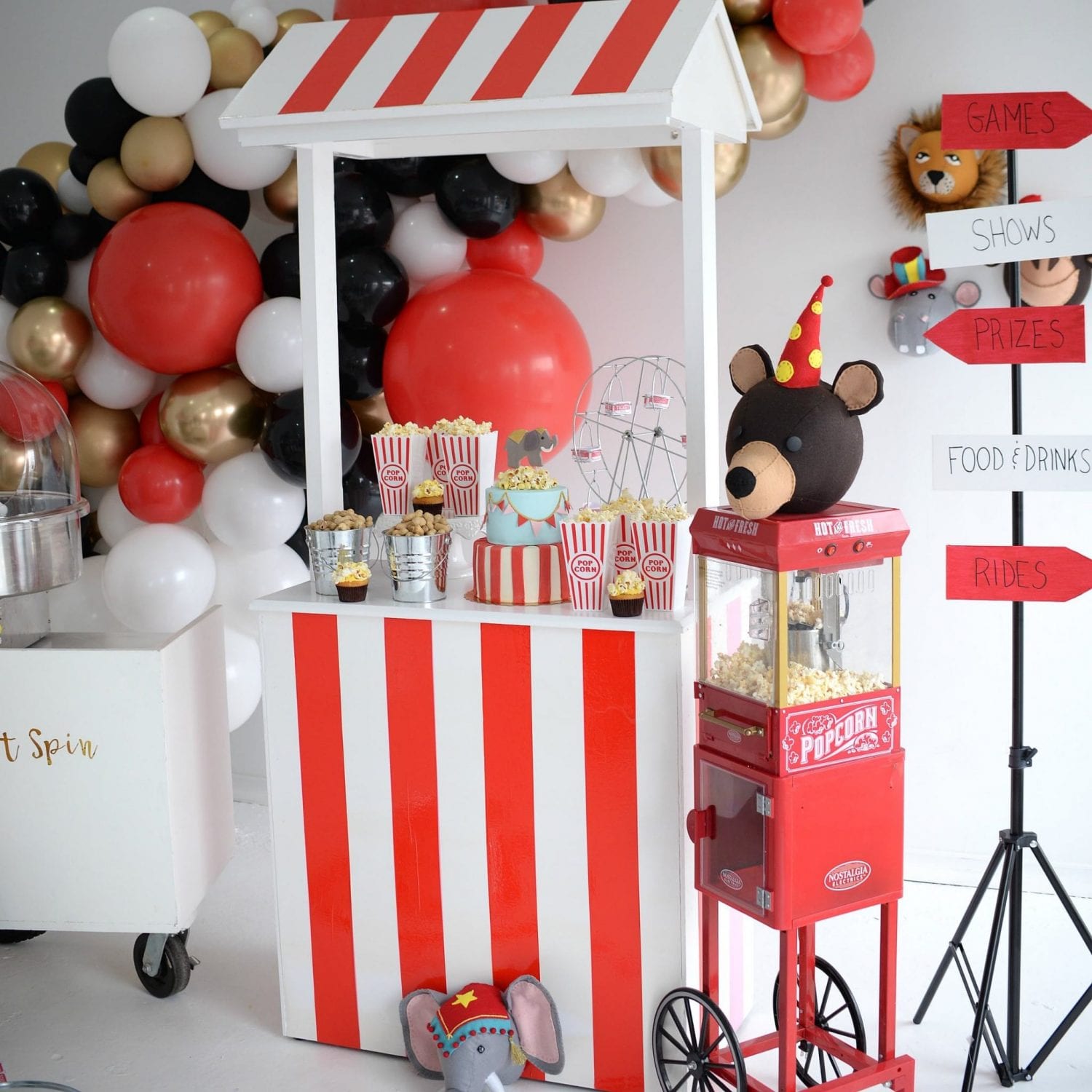 Disclosure: This post was sponsored by Orville Redenbacher, but all opinions on this blog are my own. I also want to thank you for supporting the brands that support my blog.