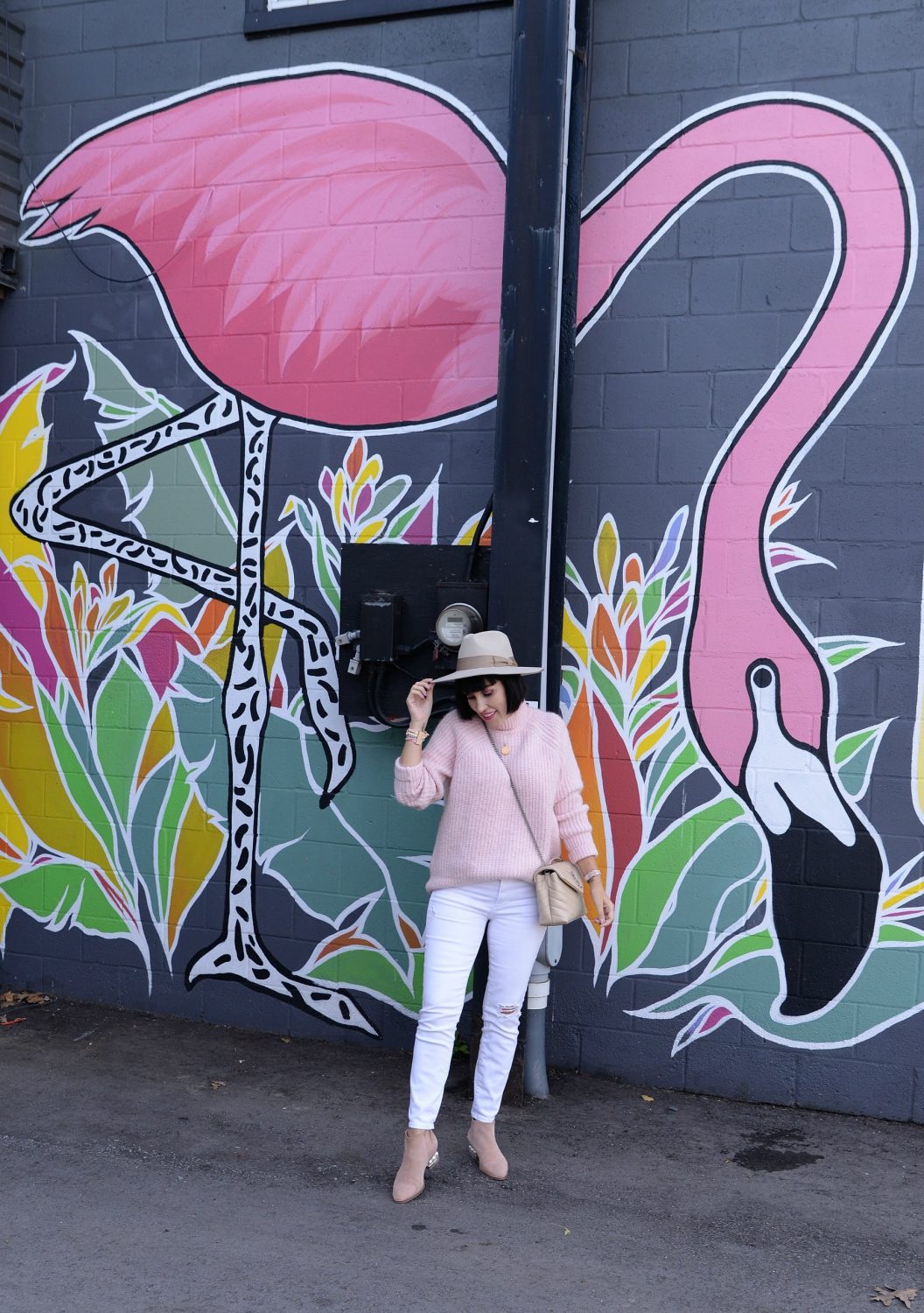 London, Ontario Travel Guide
Set in the heart of Southwestern Ontario, and with a population of over 400,000, London is Canada's 11th largest city. It's filled with culture, entertainment, shopping and a rich history, but still offers that "small" town feel and vibe. Although you can experience all 4 seasons, since it's known as the Forest City, you really want to experience it during fall. The city offers a range of major urban city-wide parks, such as Springbank and Victoria,  but the city is also home to over 200+ parks just waiting to be discovered. In the fall you can except bold, vibrant and beautiful trees lining the streets and parks, but be sure to walk along one of the many trails, or even the Thames River to really take in that fall nature walk.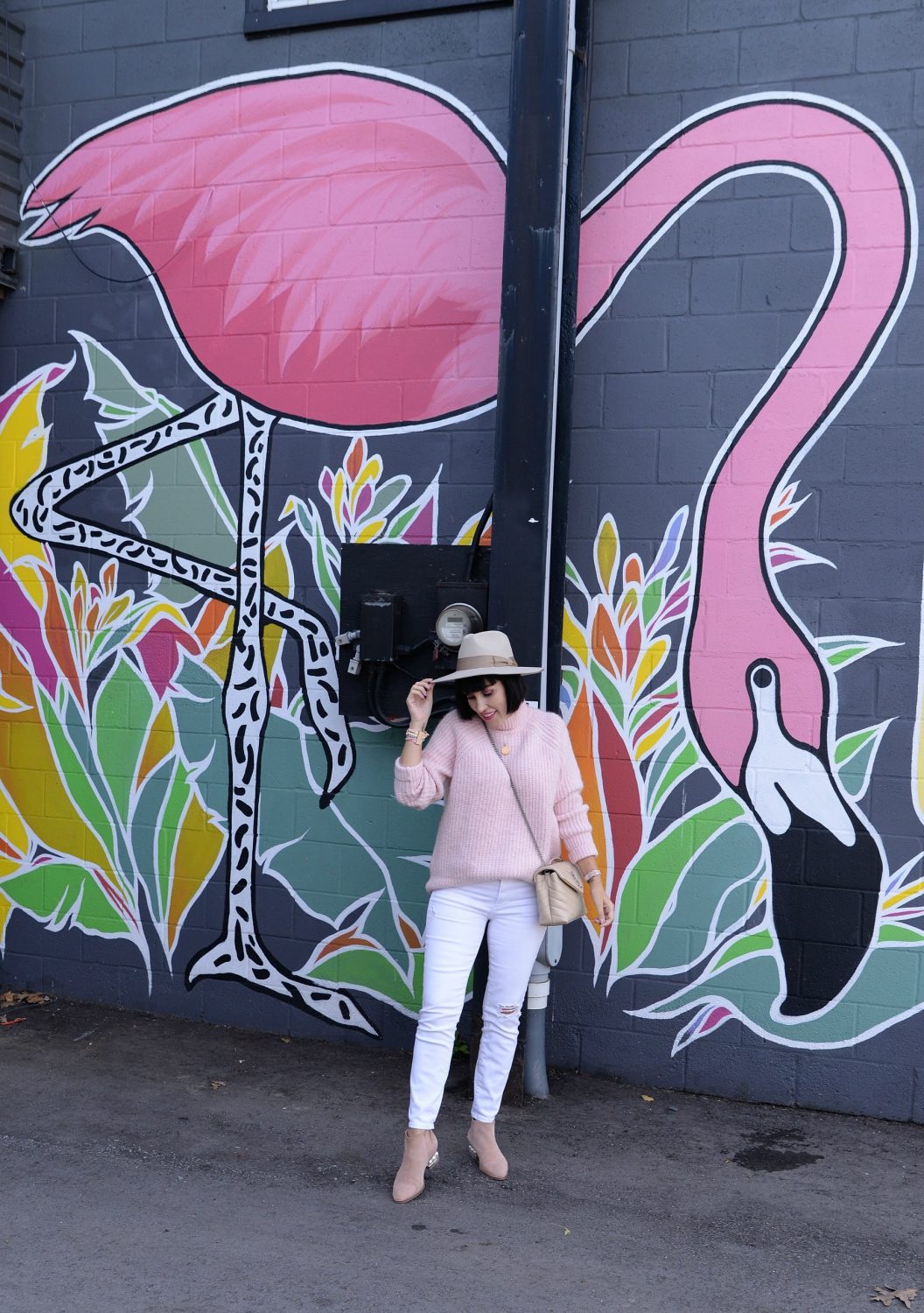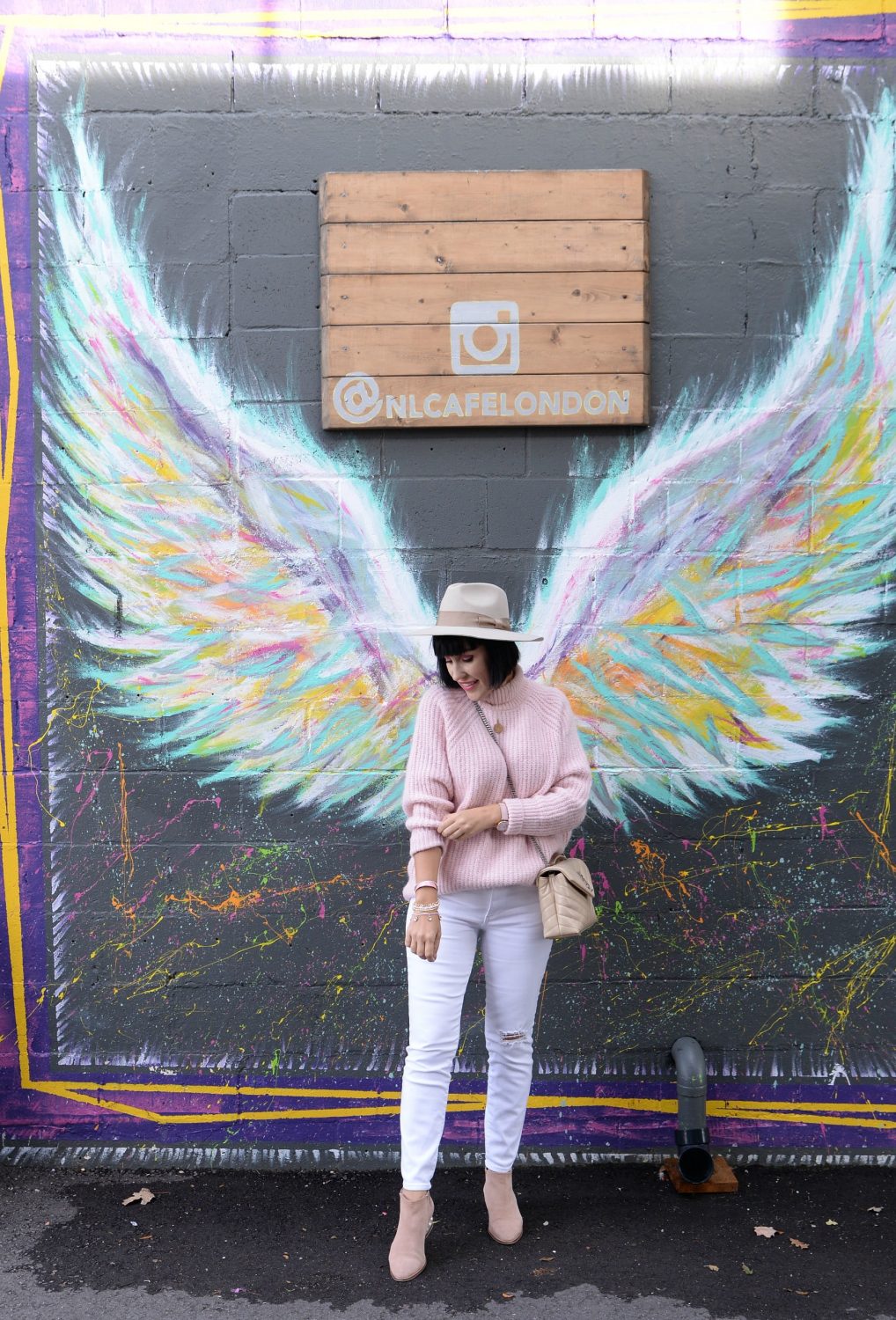 Since a single day isn't long enough in this gorgeous city, I highly suggest spending the night (or two). Right now, London Tourism is offering your second night for free, when booking 2 consecutive nights, at The Four Points by Sheraton London. If you're coming from out of town, it's perfectly located just minutes from the 401 and 402, or if you're planning a "staycation", it's on one of the city's busiest streets. It is walking distance to trendy and chain restaurants, right across from London's largest shopping plaza (White Oaks Mall) and just moments away from up and coming neighbourhoods that you'll want to explore.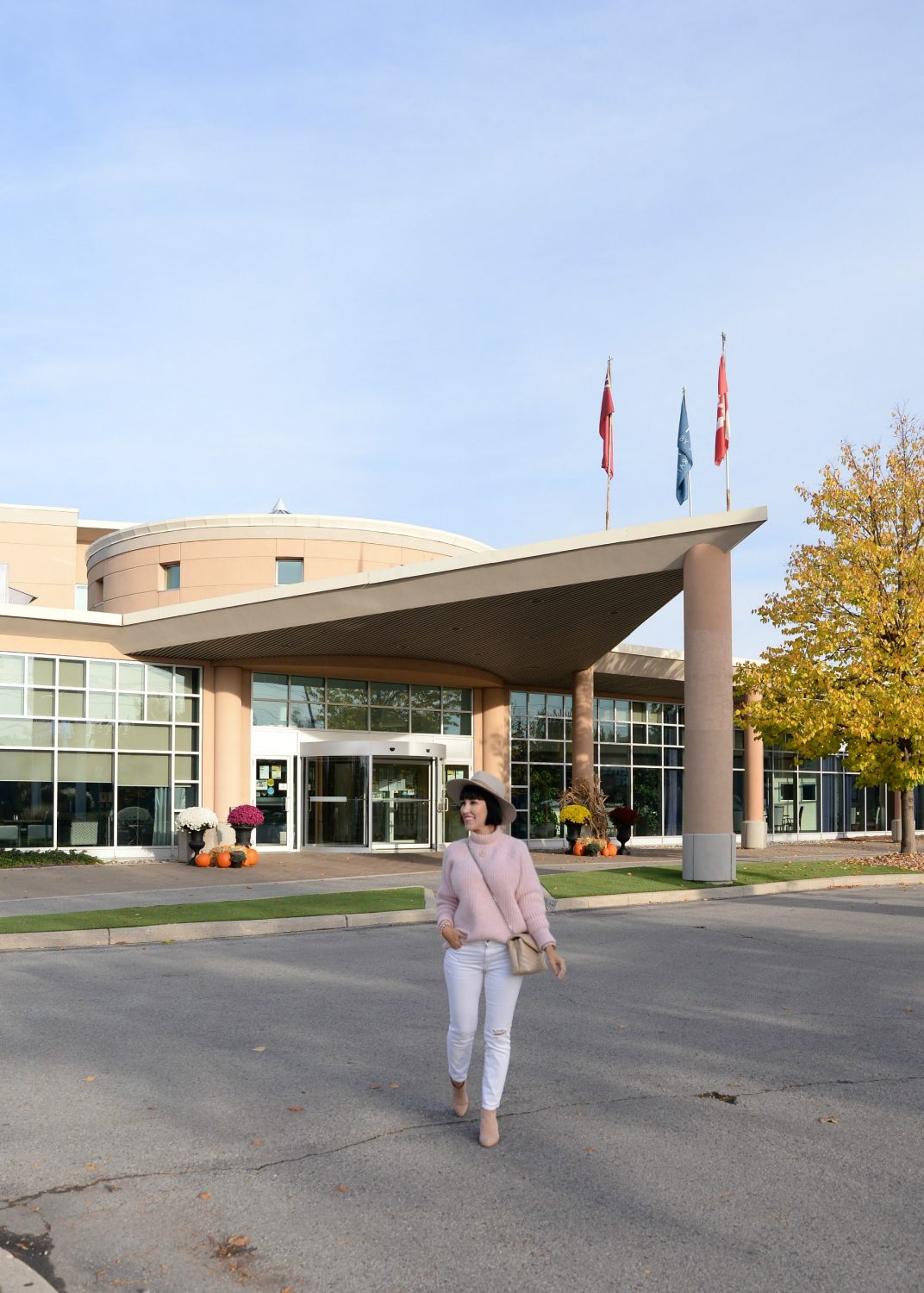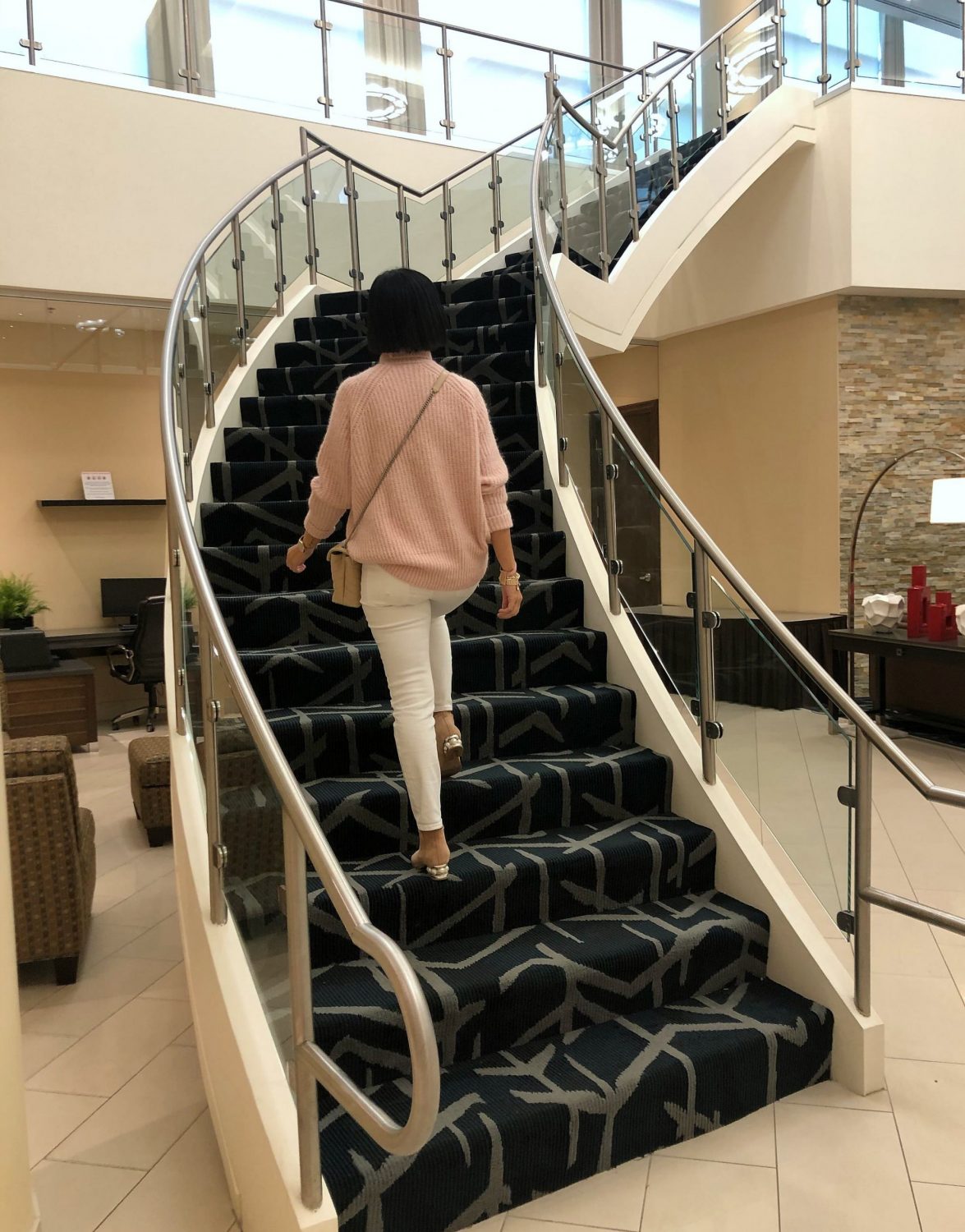 Upon walking into the luxe The Four Points by Sheraton London lobby, which features a large sitting area, gorgeous check-in area and restaurants, you can immediately feel how spacious this hotel is. I was greeted with huge smiles, warm greetings and excellent conversations. It set the tone for a fun-filled 2 days with them. With its high window ceilings, it provided a bright and airy feel.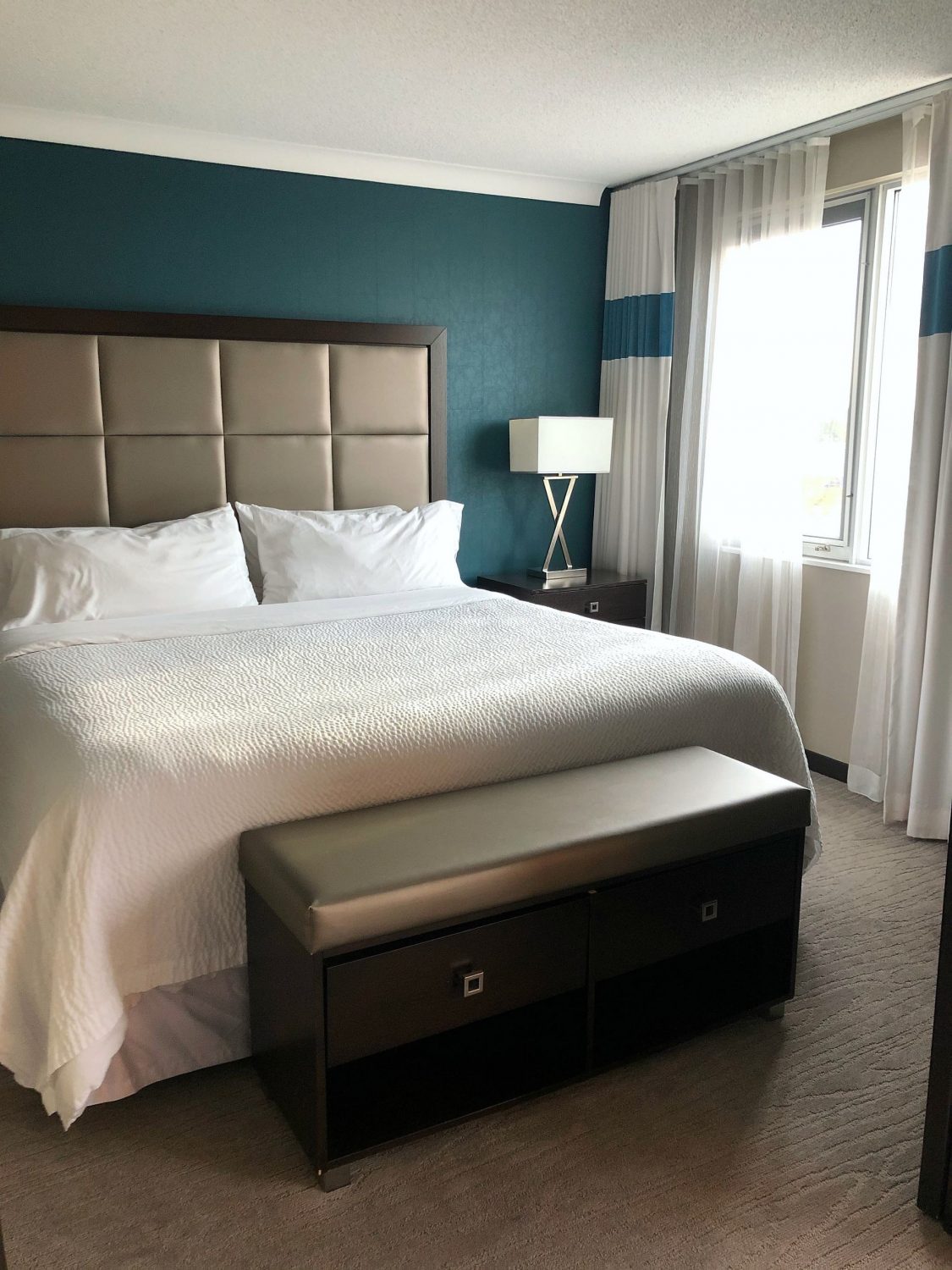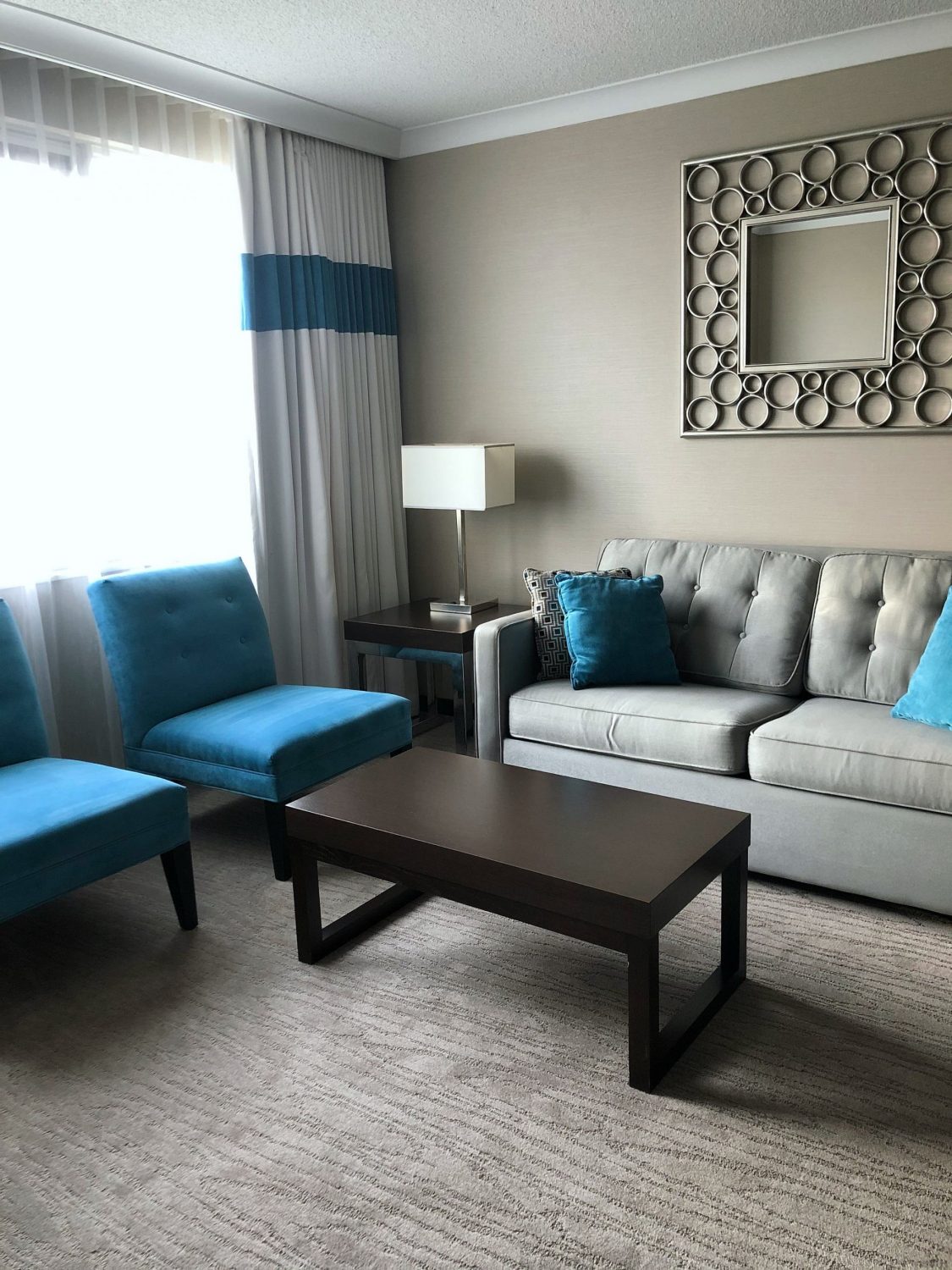 With over 100+ guestrooms and 50+ suites, you have the options of both standard rooms and suites, all with a contemporary aesthetic. Each room features a neutral colour palette, with a pop of either red or blue, both calming and relaxing. You'll be blown-away how spacious each room is. The King Suite features a king-size, pillow-top mattress and a deluxe headboard allowing you to submerge into pure comfort. Pair that with its ultra-soft cotton sheets and you'll find it difficult getting up in the morning. The soft and plush comforter keeps you snuggled and warm all night long. As soon as your head hits the cloud-like, incredibly soft and plush pillows, it's lights out. It's the perfect place to relax, recharge and get a good night's sleep before taking on a busy day. The room also features a flat-screen TV with interactive HD programming and movie channels for your viewing pleasure.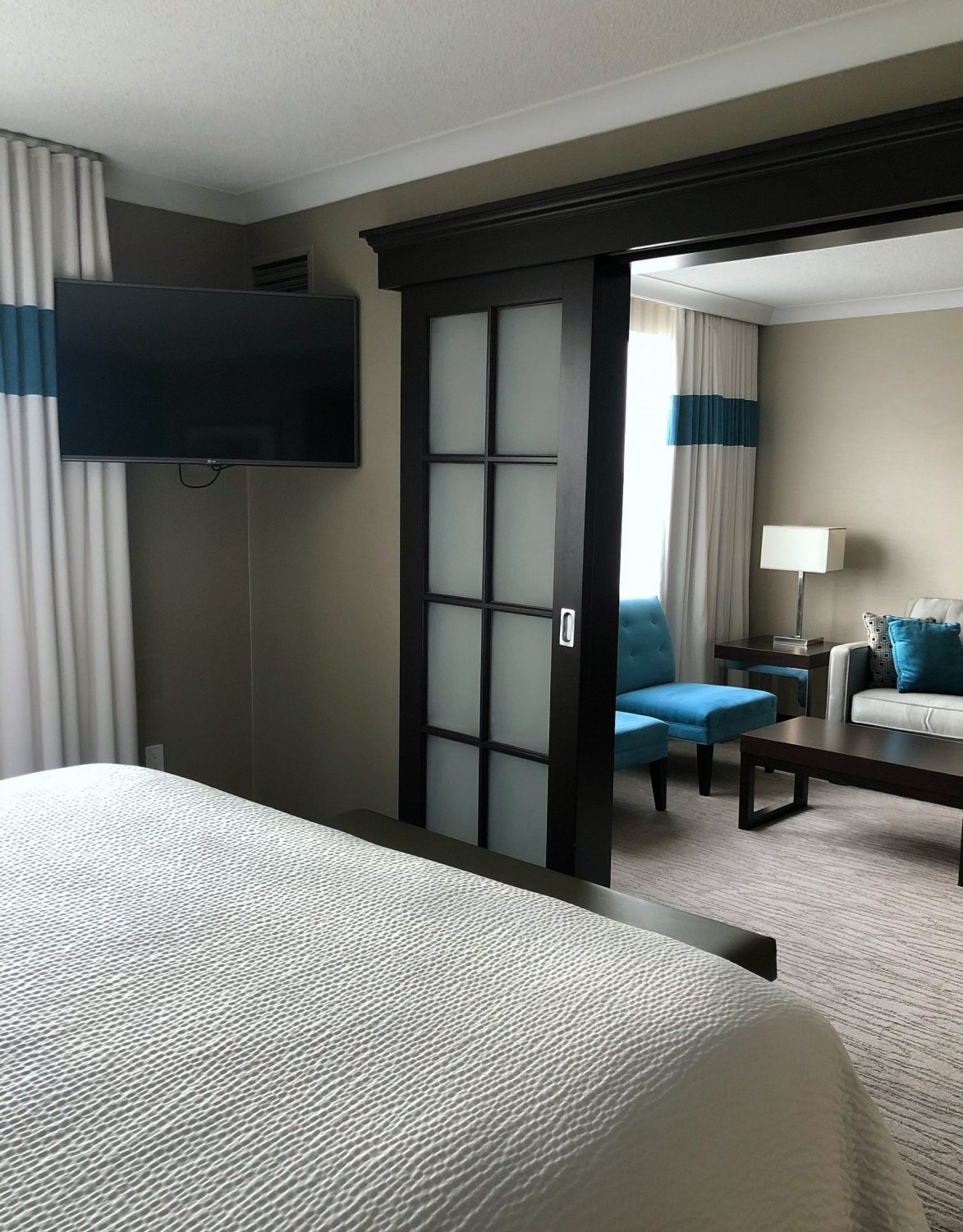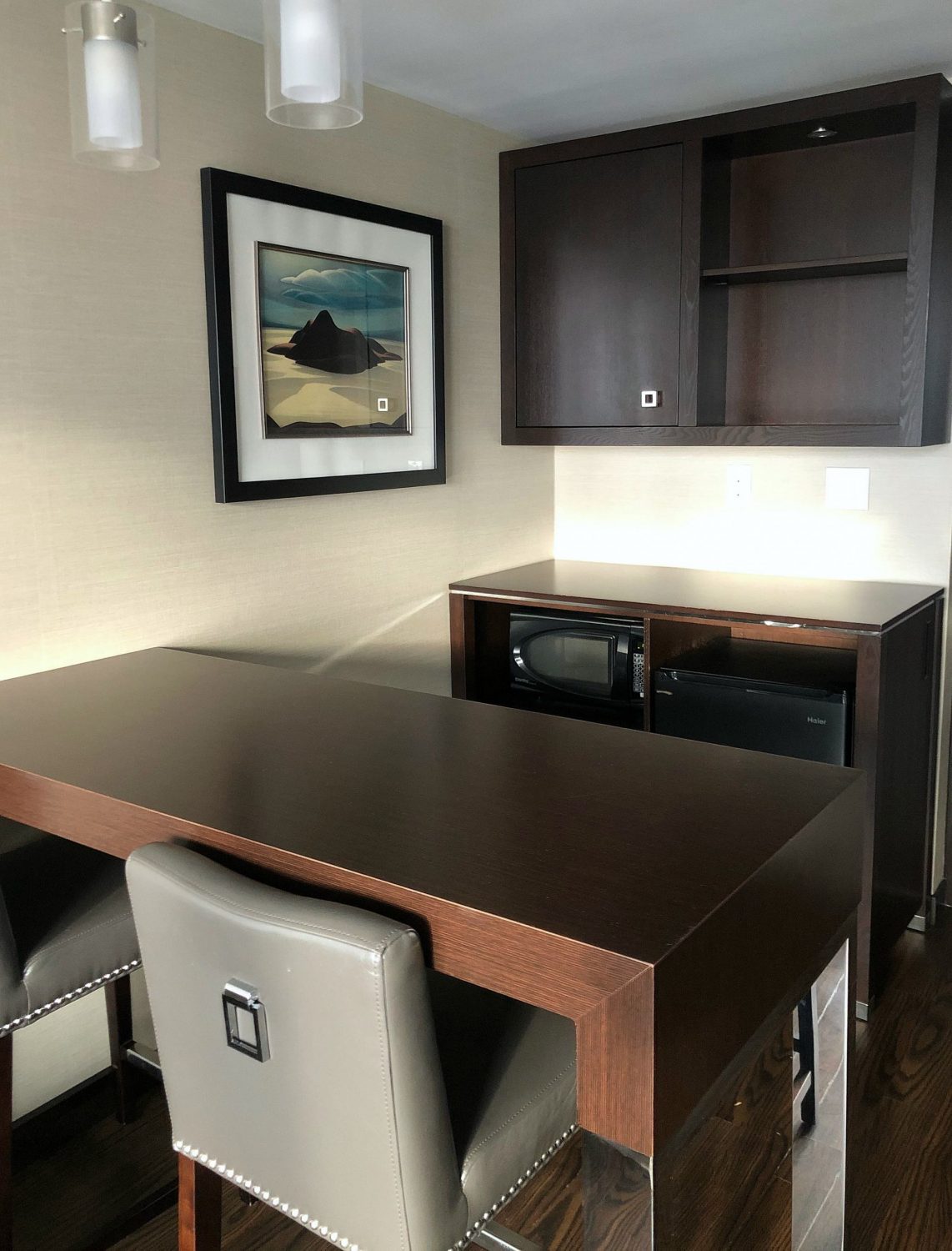 No details went unnoticed in the bathroom. It's spacious, features a large countertop for all your toiletries, large whirlpool bathtub to soak in, or a free-standing shower to clean off in after a busy day of sightseeing. The room also features a dinette-style kitchenette with mini-fridge, microwave and even a coffee maker. Free Wi-Fi is included throughout the hotel.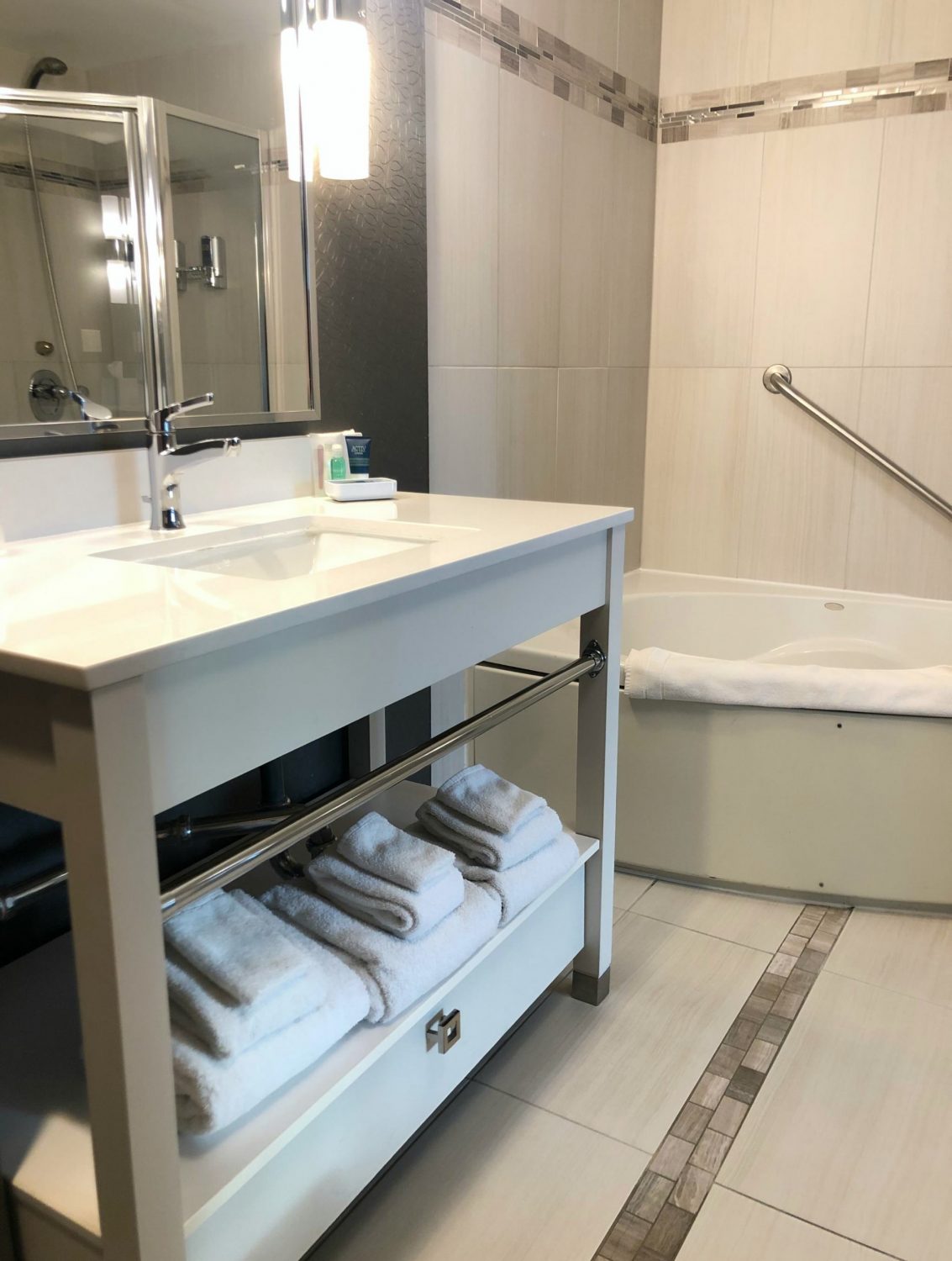 Be sure to take advantage of some of the other hotel amenities like the indoor heated pool. To ensure they are keeping all their guests safe, a Covid protocol has been put in place, where you can pre-book your pool time and enjoy it all to yourself. Simply call the front desk and book an hour timeslot for your desired time. They are also offering a new "Pool Party Package" that will include private banquet hall, 1-hour private use of the pool, and a meal for 10 kids. For $350 + service fee and tax. Also check out the Fitness Facility that's available 24/7 and a fun retro games room.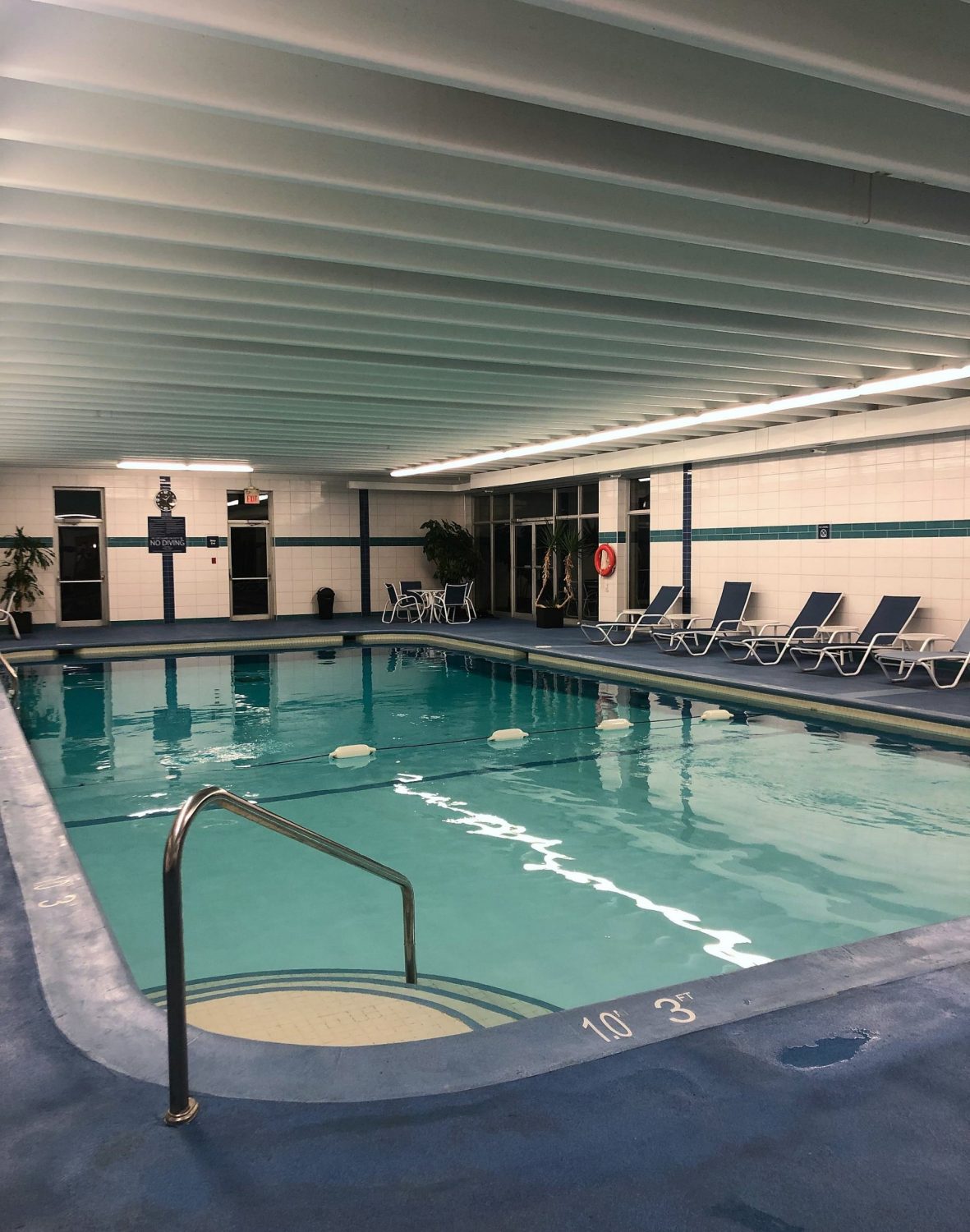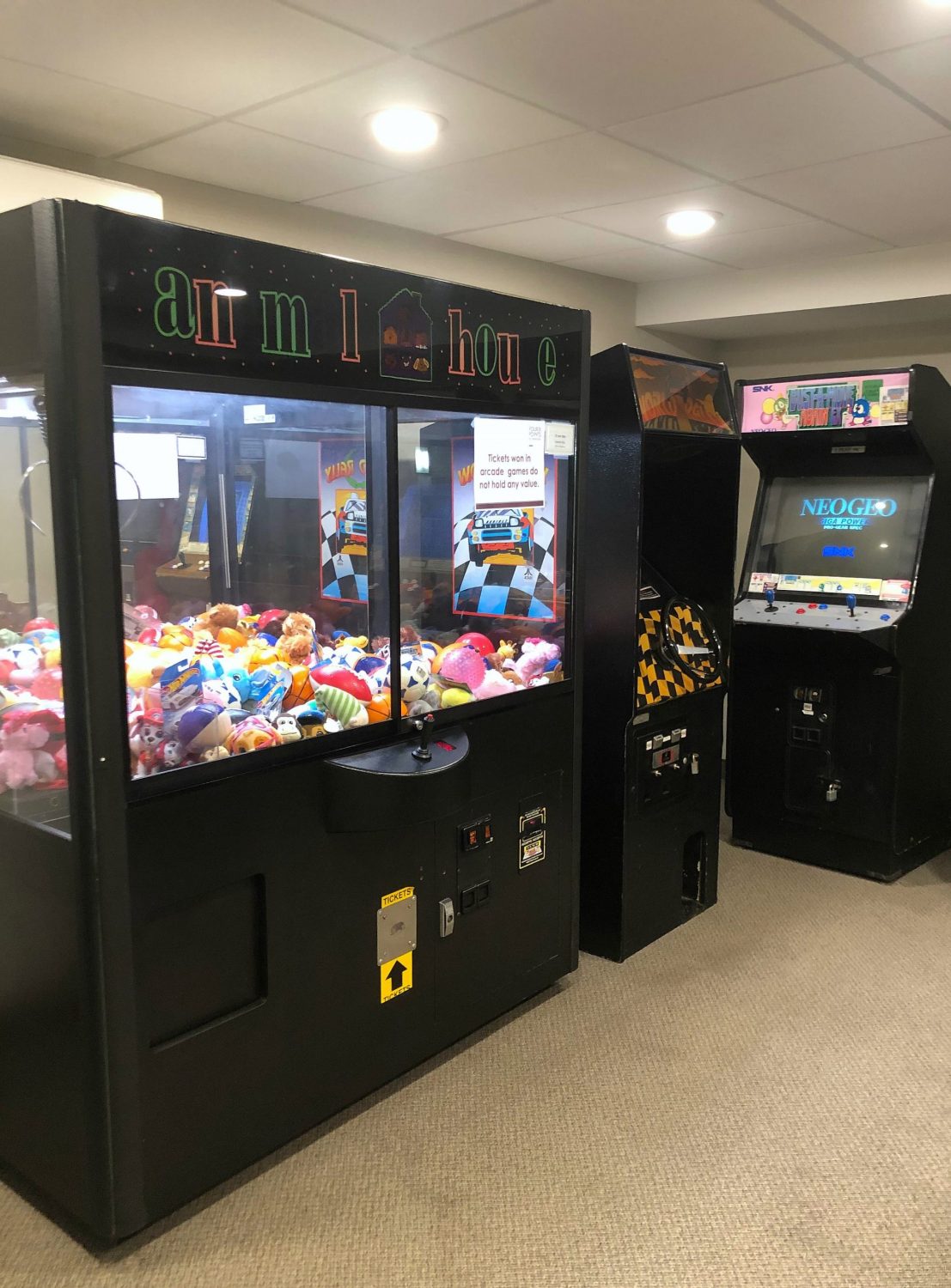 Let's start the first day in Old East Village, a historic neighbourhood minutes from Downtown. Grab a cup of organic coffee and a freshly baked pastry at Asmara Coffee House. The brand's mission is to serve their customers an authentic Eritrea experience, using traditional roasting methods. Their goal is to provide high quality service and products, along with creating a memorable experience. Be sure to also grab a bag of Ethiopian coffee beans to go.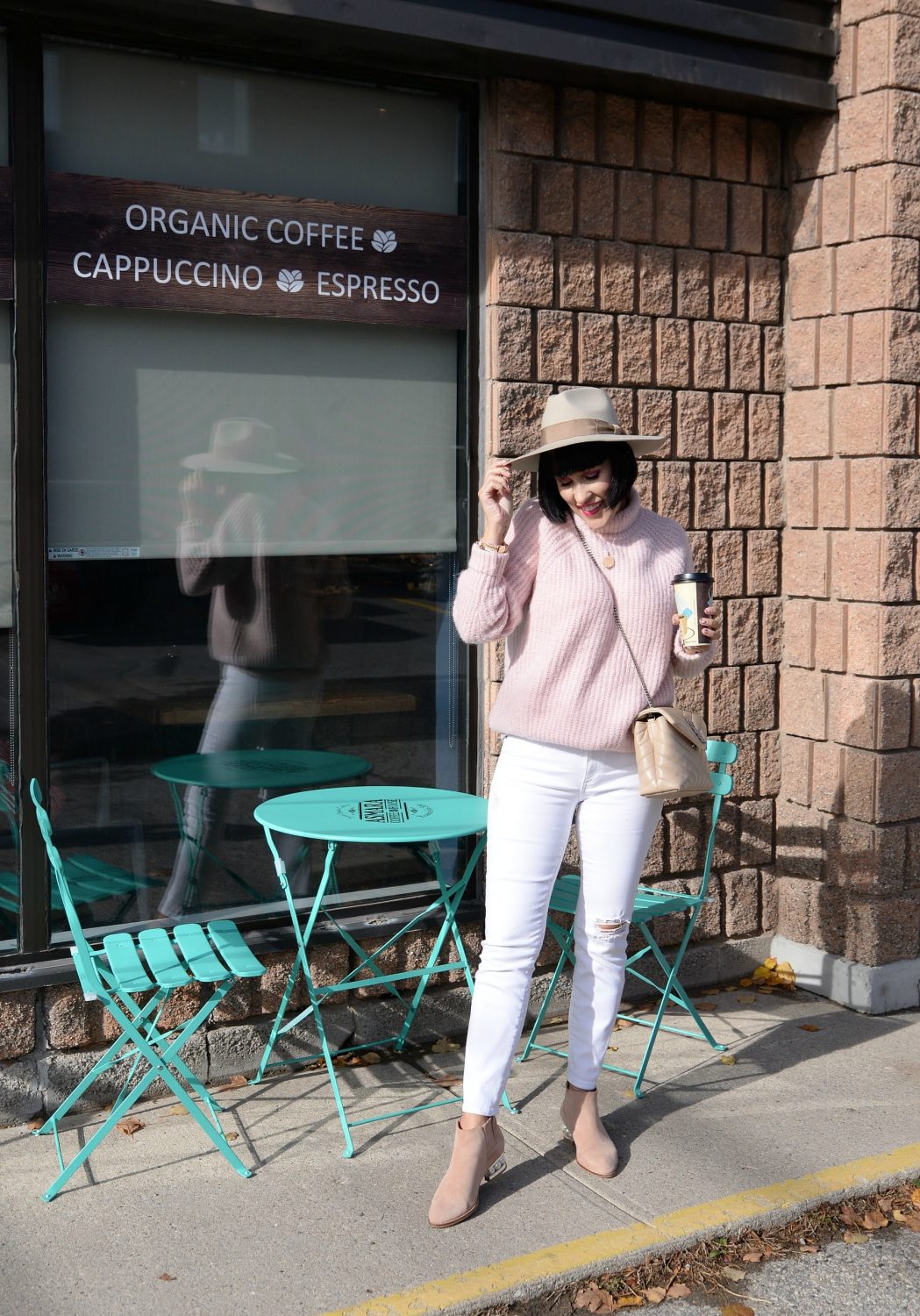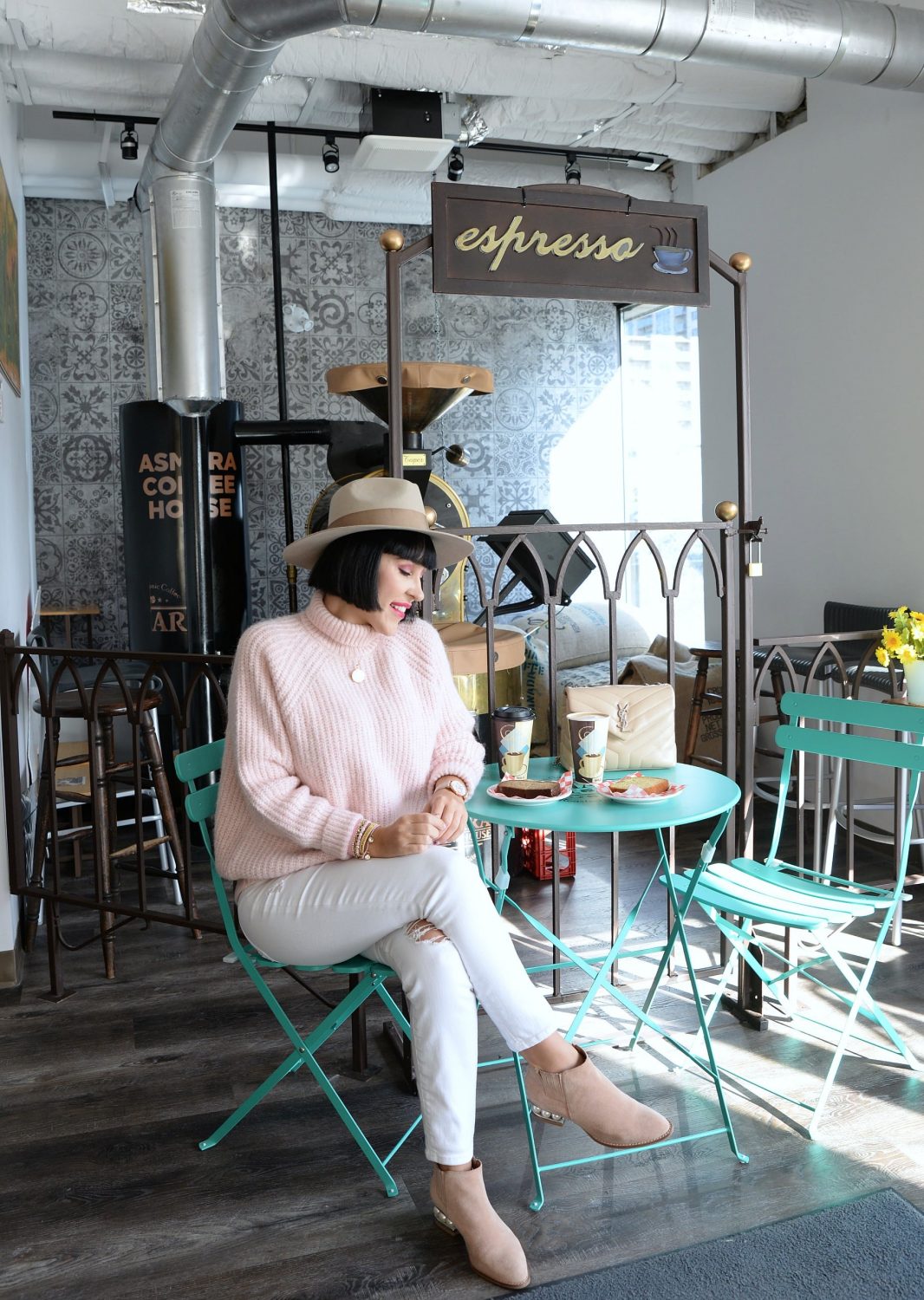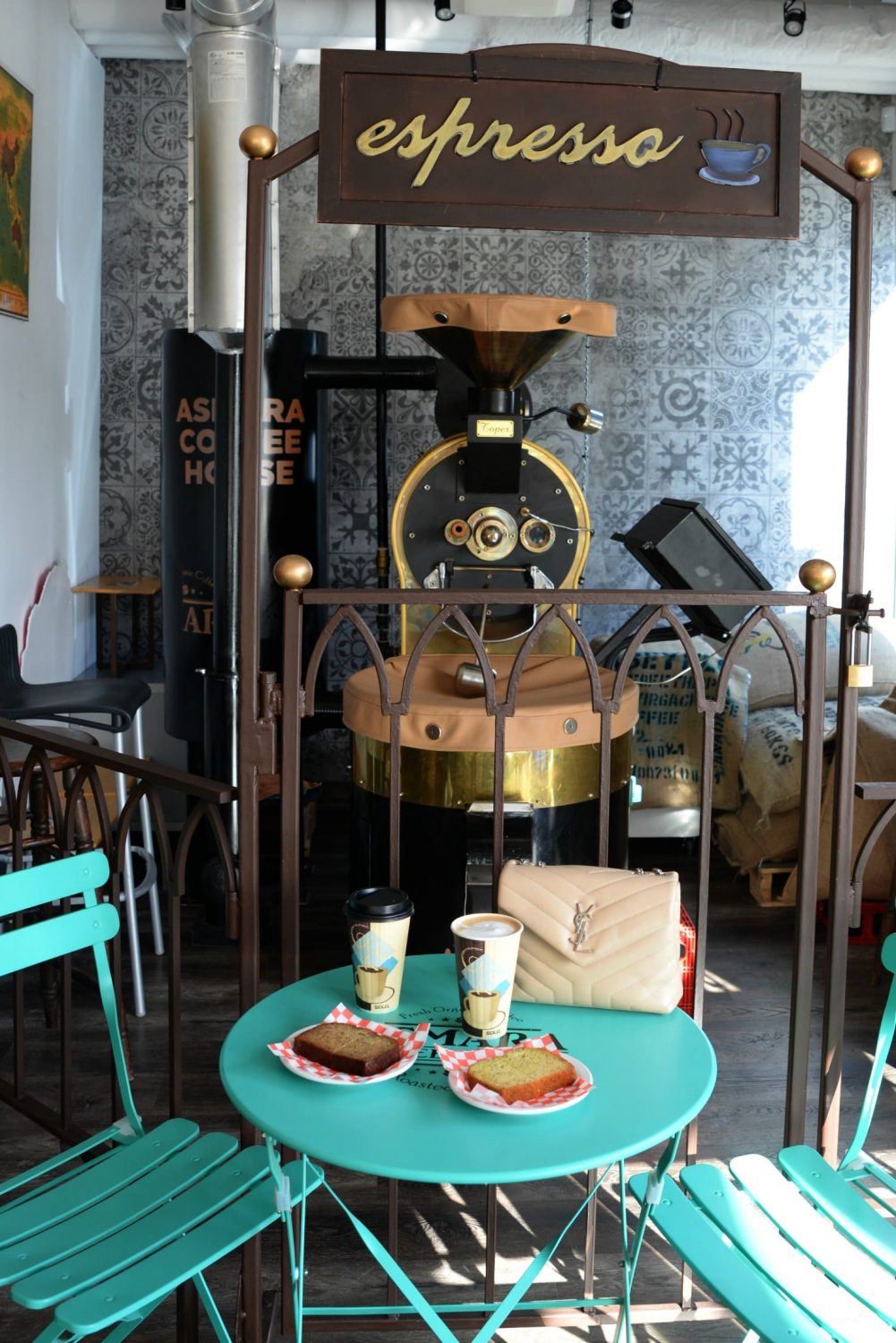 After you get your caffeine kick, take the OEV Art Crawl. Artists have spent the past few years, having fun, drawing attention to murals and other art-objects throughout the neighbourhood. It's the perfect way to explore this trendy neighbourhood, while getting some fabulous Instagram photos as well. Here are a few pieces that stood out to me, but the streets are filled with more than 20+ installations that you need to see for yourself.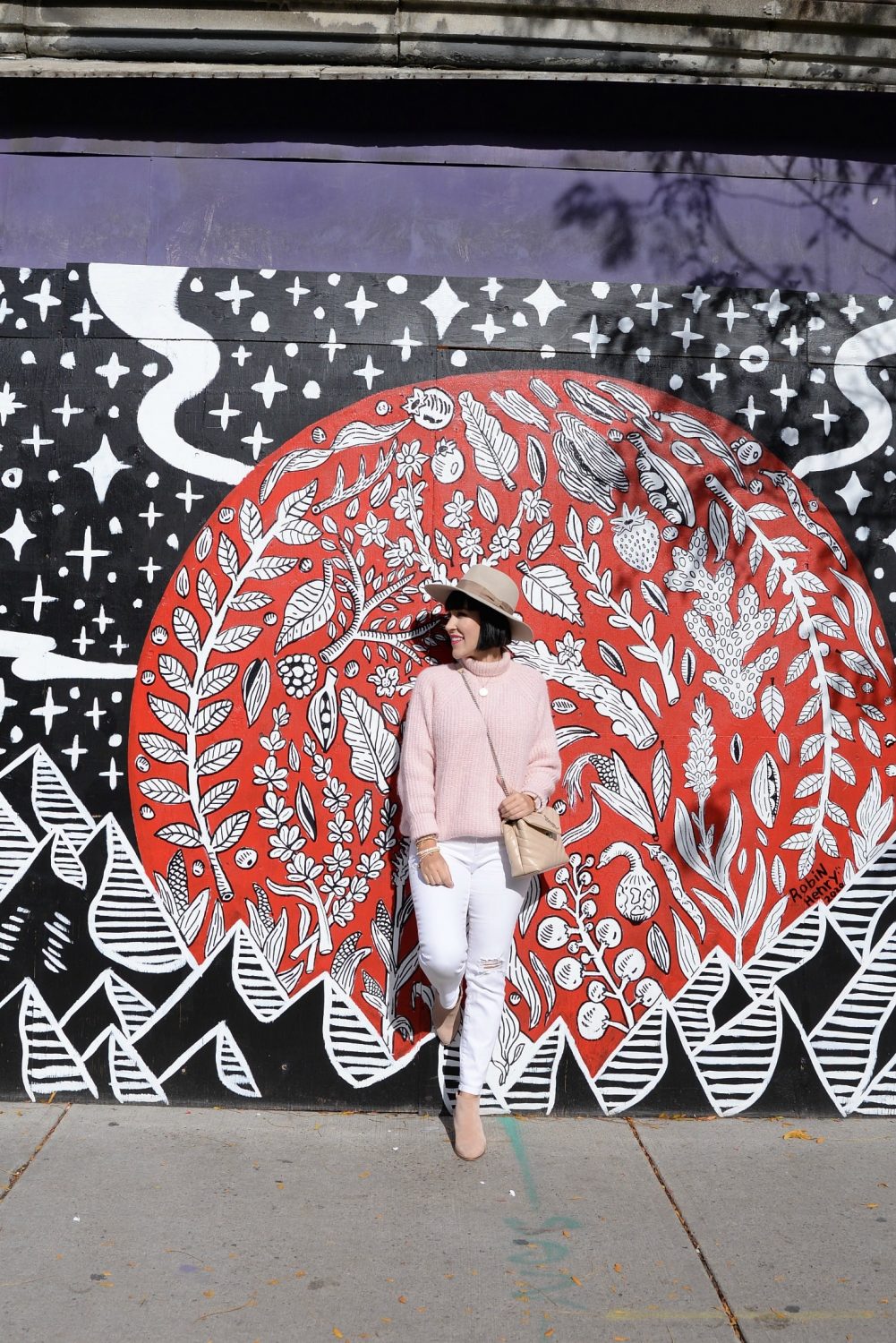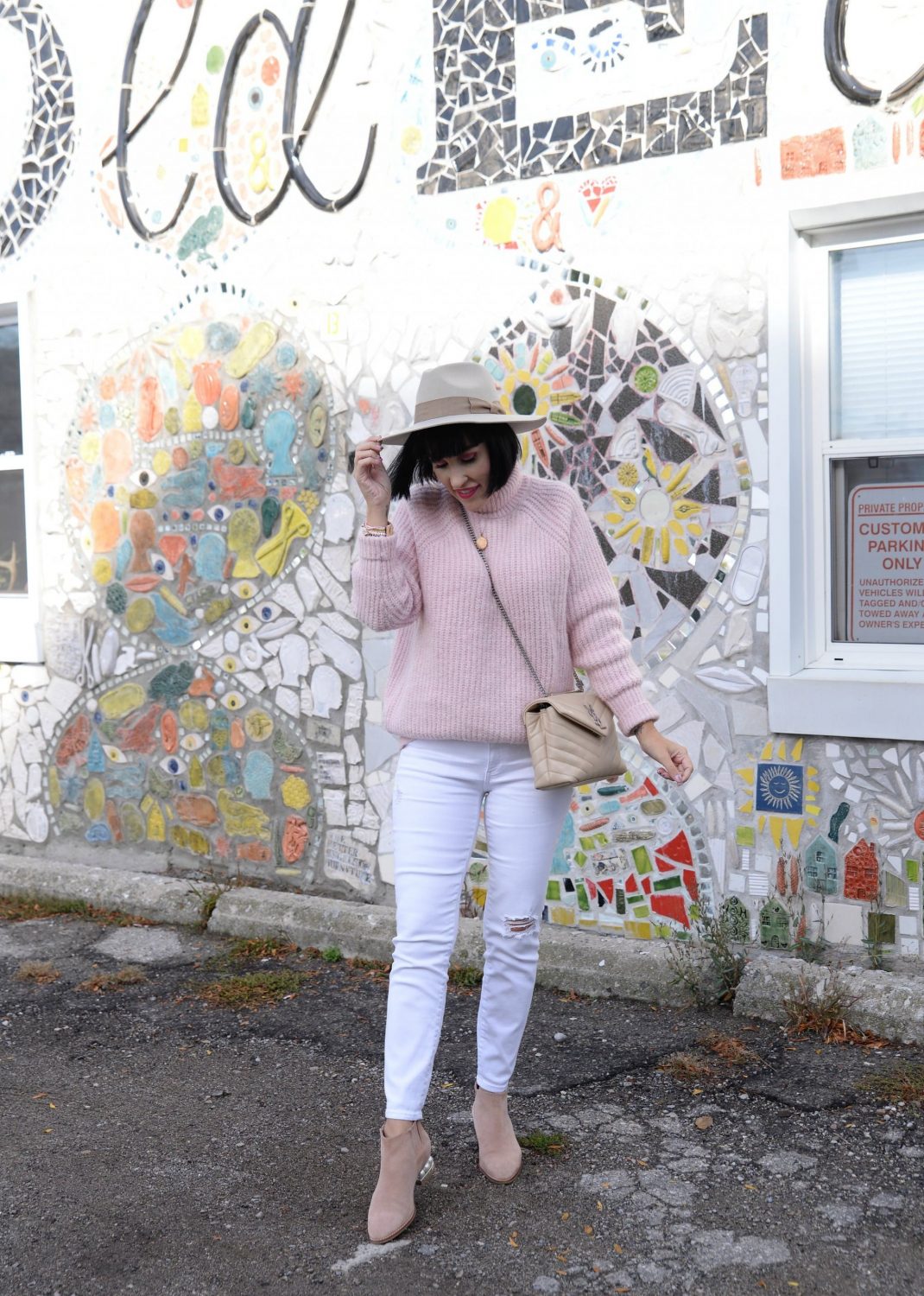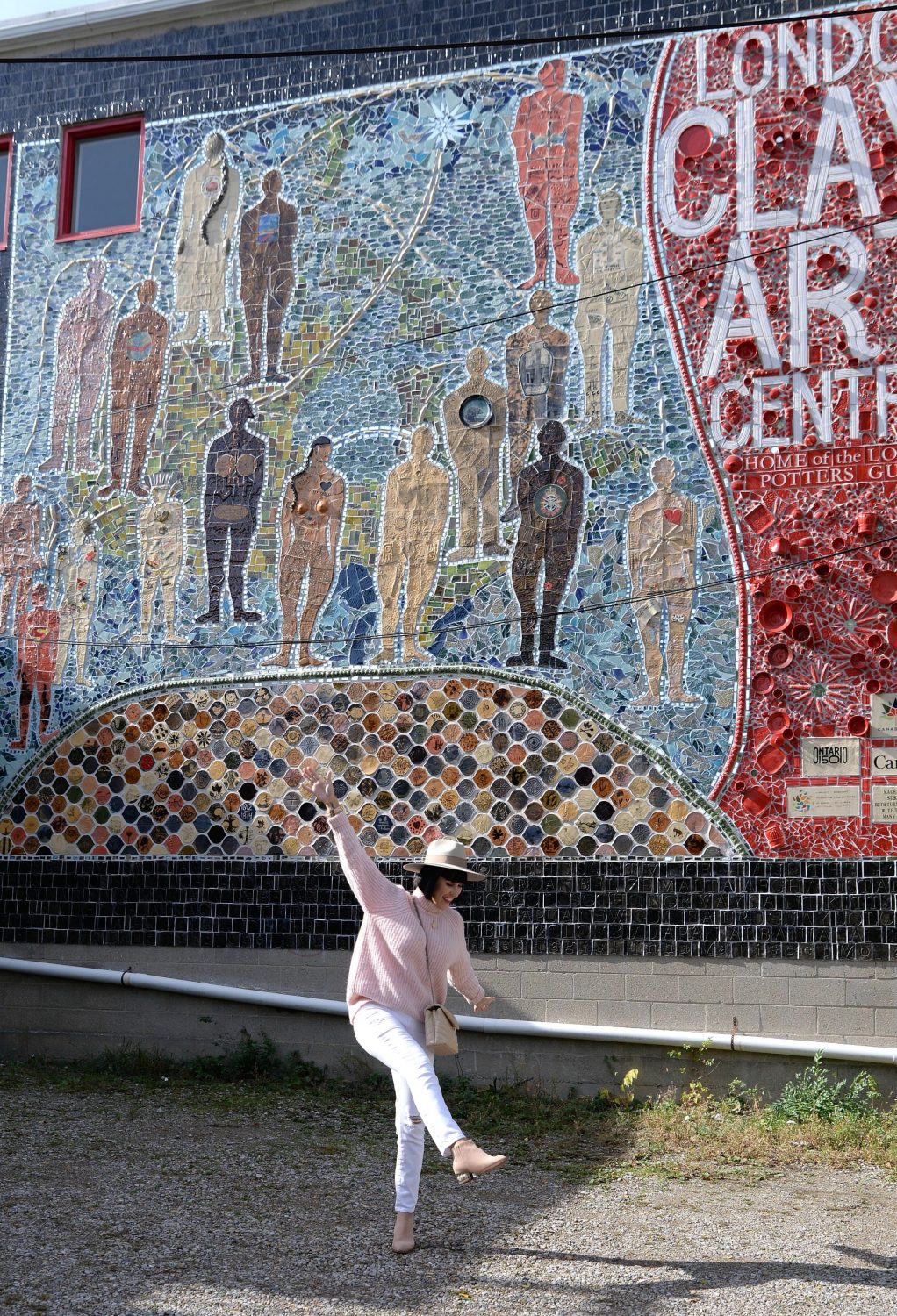 If you're like myself, you have a slight obsession with pottery, and as "crafty" as I think I am, I could never master the art of it. London Clay Art Centre retail store is filled with hundreds of handmade local pottery pieces that are perfect for yourself or anyone on your holiday list. The store features over 35 different artisans, designing and creating truly unique, and one-of-a-kind pieces. Each piece undergoes a jury process to ensure it meets high, professional standards (with the majority of them being dishwasher safe).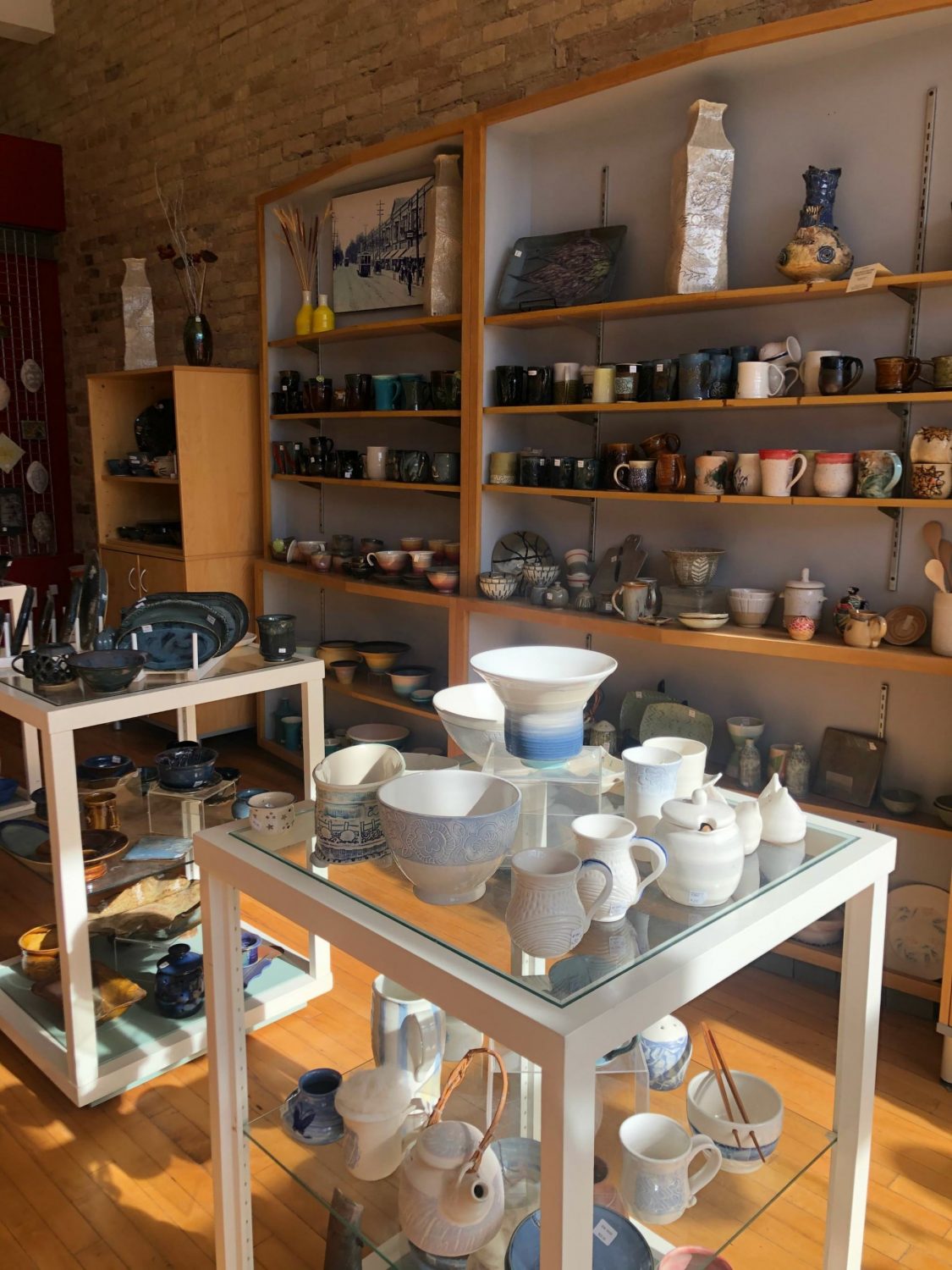 Next stop, Illbury & Goose. If you're from London, you're probably already familiar with this iconic brand, if not, you need to pop in. The brand's mission is to produce high-quality, superior garments right here in Canada, while promoting social responsibility. Each tee, sweater and hoodie uses sustainable materials and manufactured in Toronto. The brand is 100% truly unique and just screams Canada.
Continue the shopping at Mine 101, a consignment store that's in partnership with Anova, a non-profit charity that donates 100% of the profits to the Women's Shelter here in London. From designer clothing, accessories and footwear, to even a little home décor, know that with each purchase you're helping your community provide a safe place, shelter, support and counselling to abused women and their children.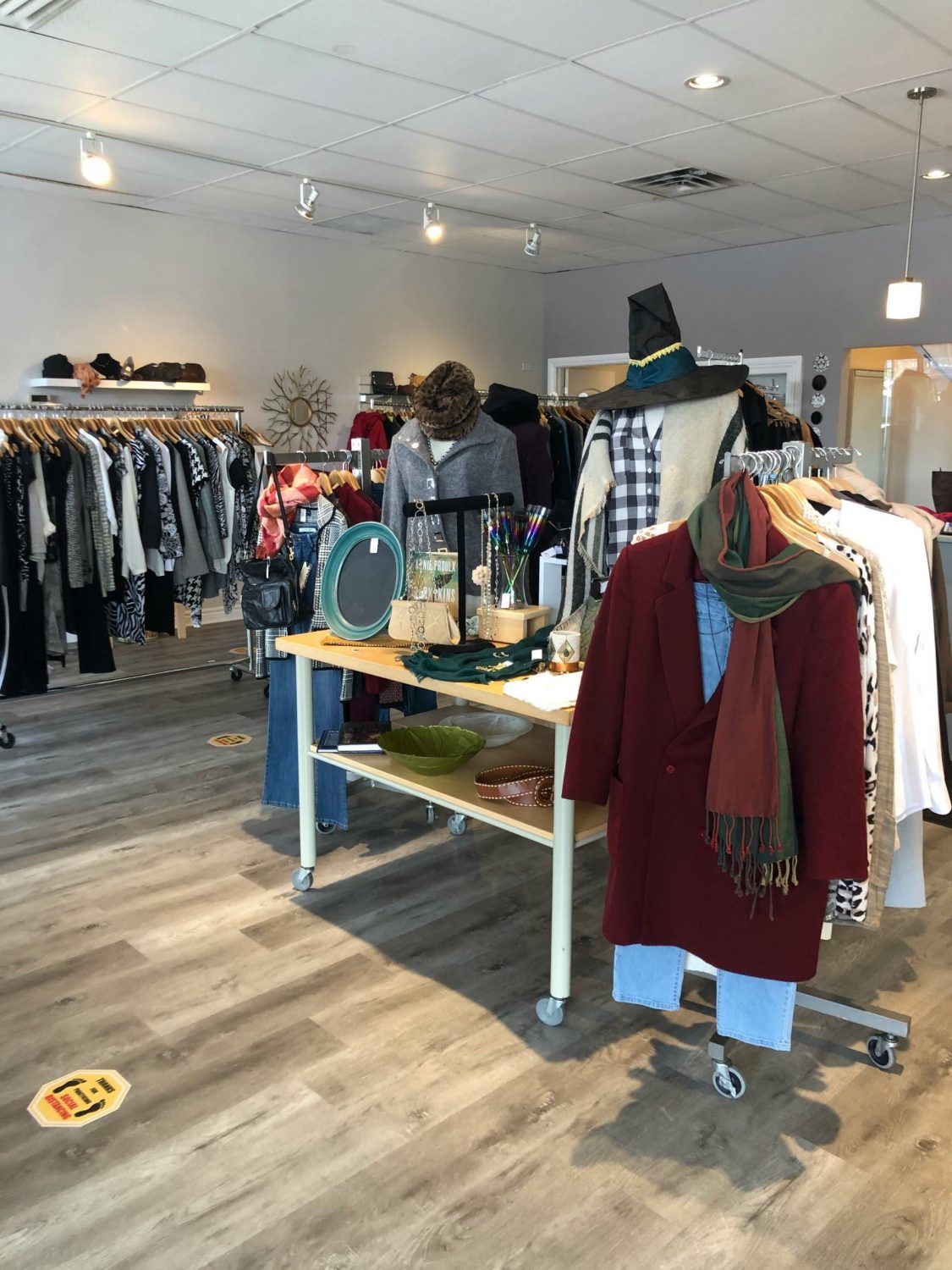 For lunch, come experience what life was like during the Prohibition era at London's coolest speakeasy. The MockingBird is found in the back of Whistling Dick's Barber Shop, and although it might be a challenge to find (that's the idea), once inside you'll almost feel like you're doing something illegal. Like any bar, it serves up all your favourite cocktails, but with a special twist that makes it reminiscent of the illegal drinking establishments that popped up during the 1920's and early 30's. When you step inside, you are transported into a 1920s-inspired establishment like no other. Visiting this modern-day speakeasy is truly a unique experience and is something you should definitely do when visiting London.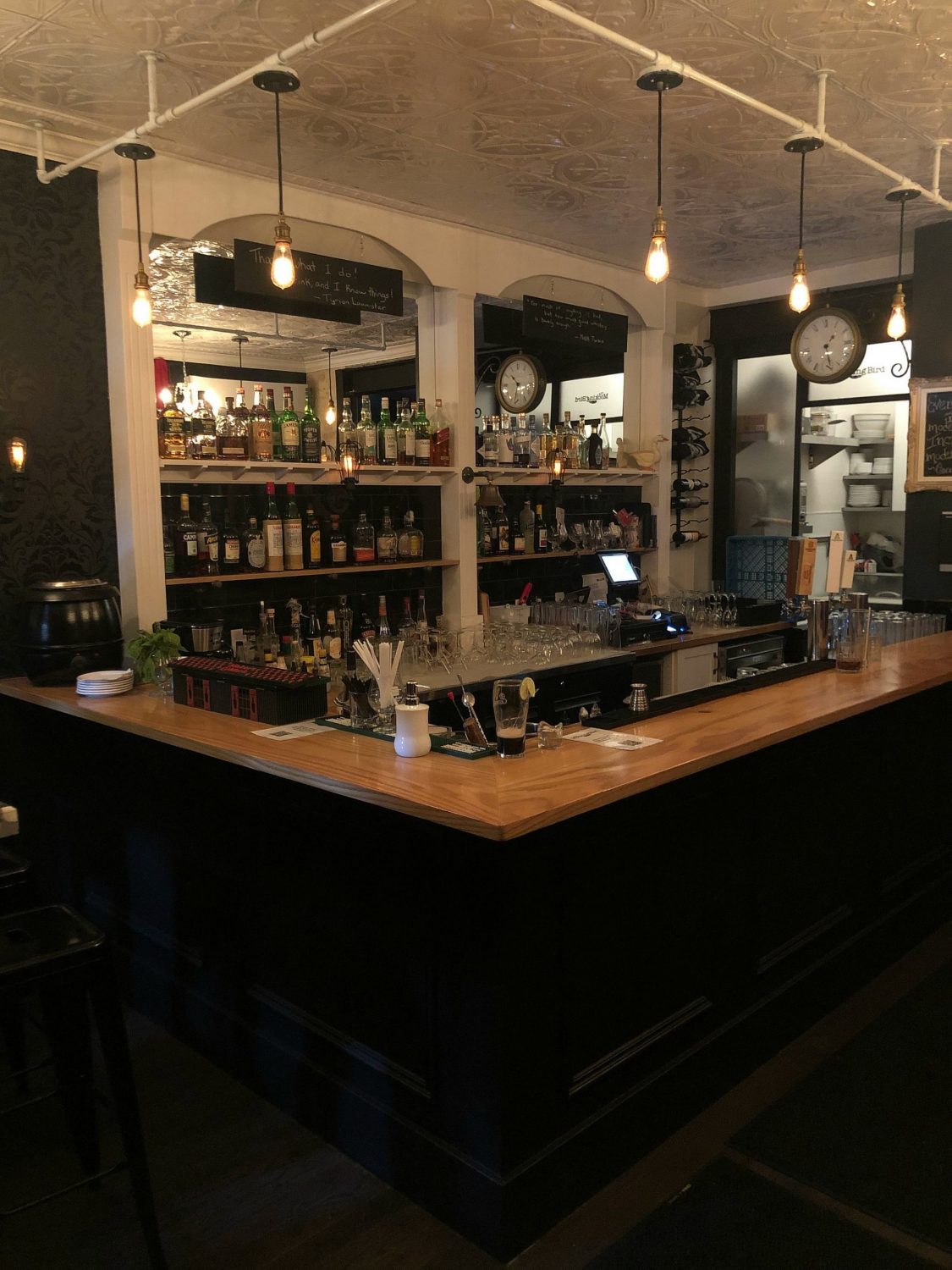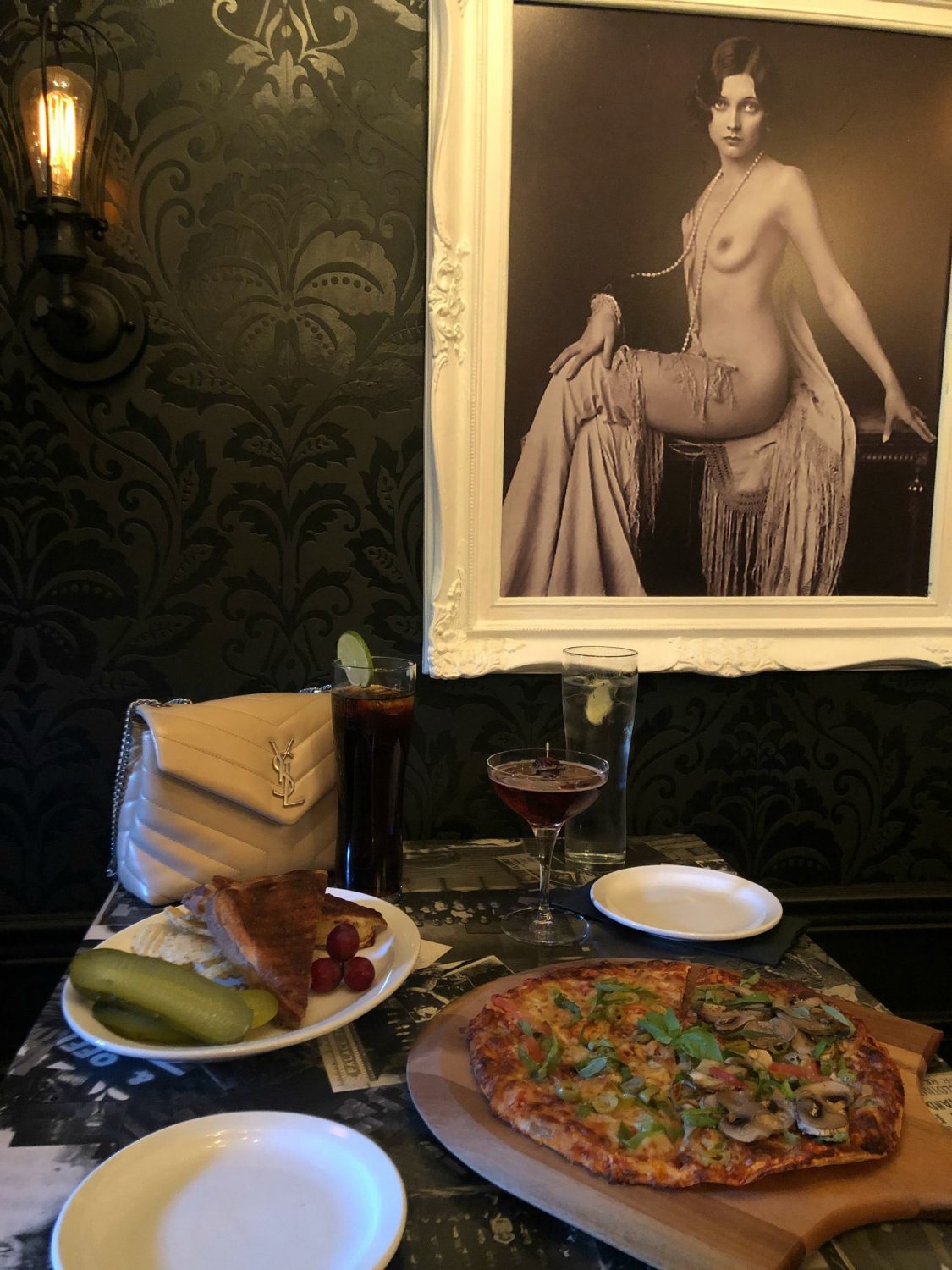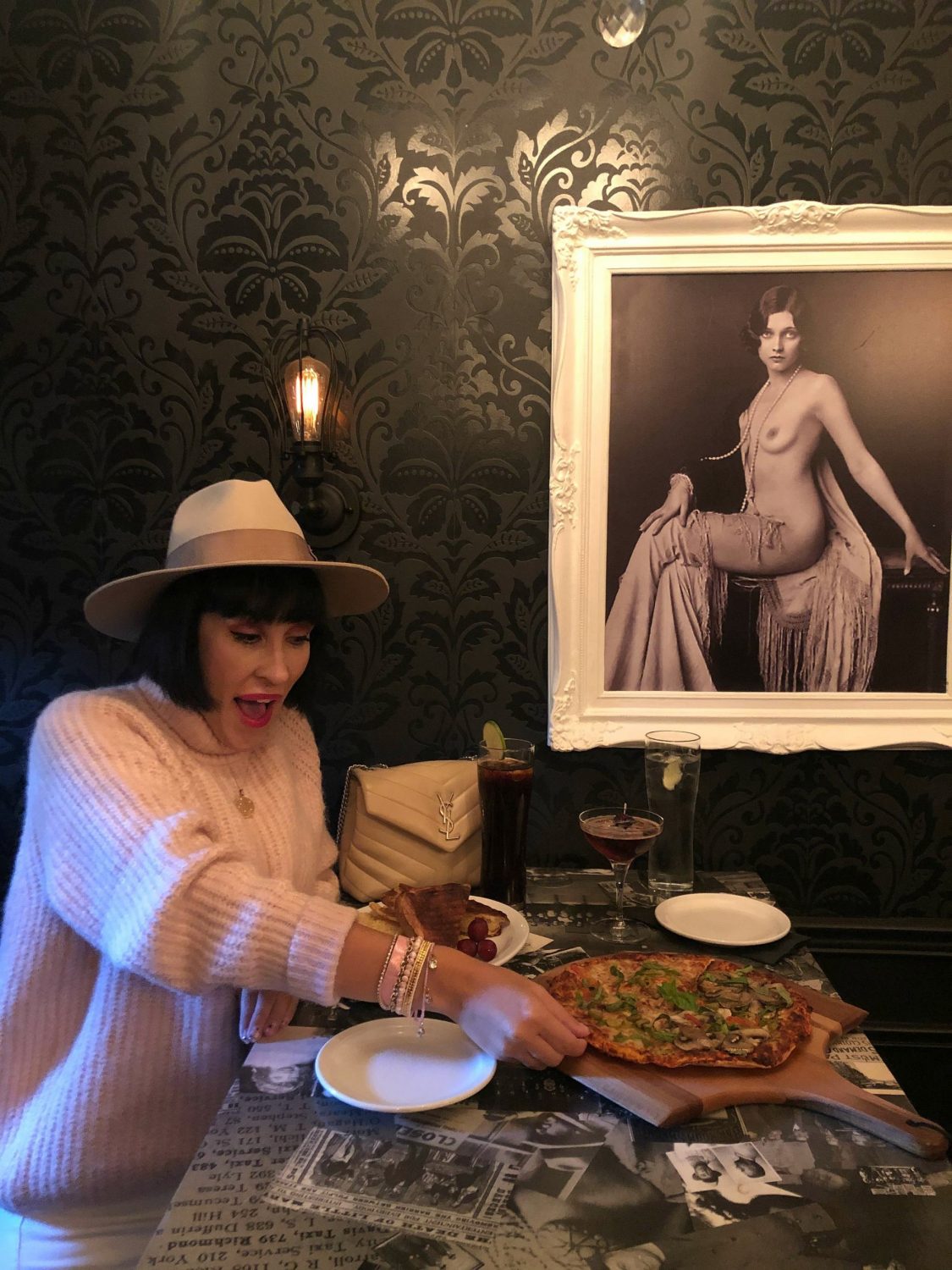 Because no holiday or staycation is complete without a little sugar, be sure to swing by Sweet Life Candy & Pop Shop before heading back to the hotel for dinner. The entire store is filled,  floor to ceiling, with old school and retro candy you won't find anywhere else. They also carry a wide variety of American and UK candy, chocolate and soda pop.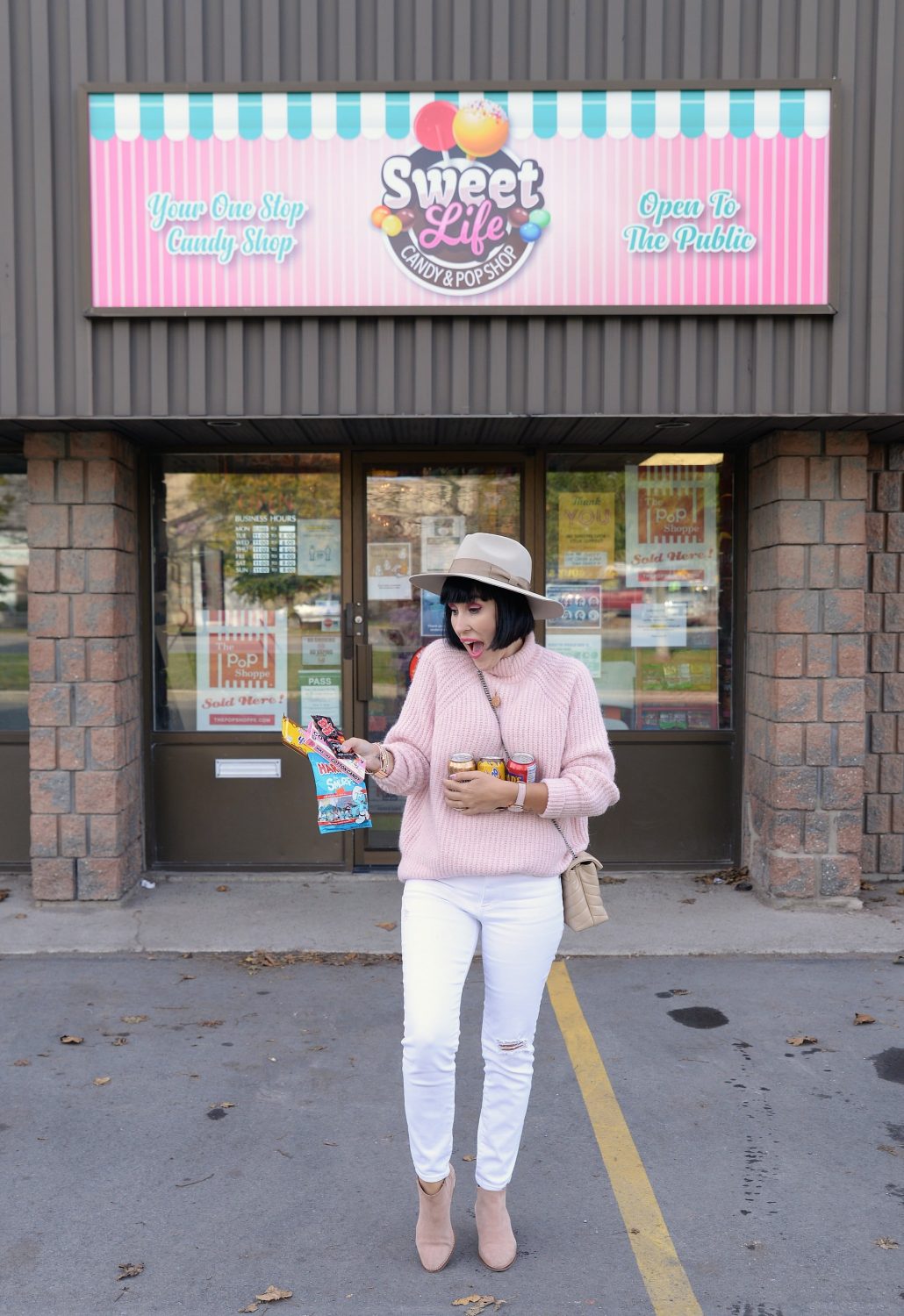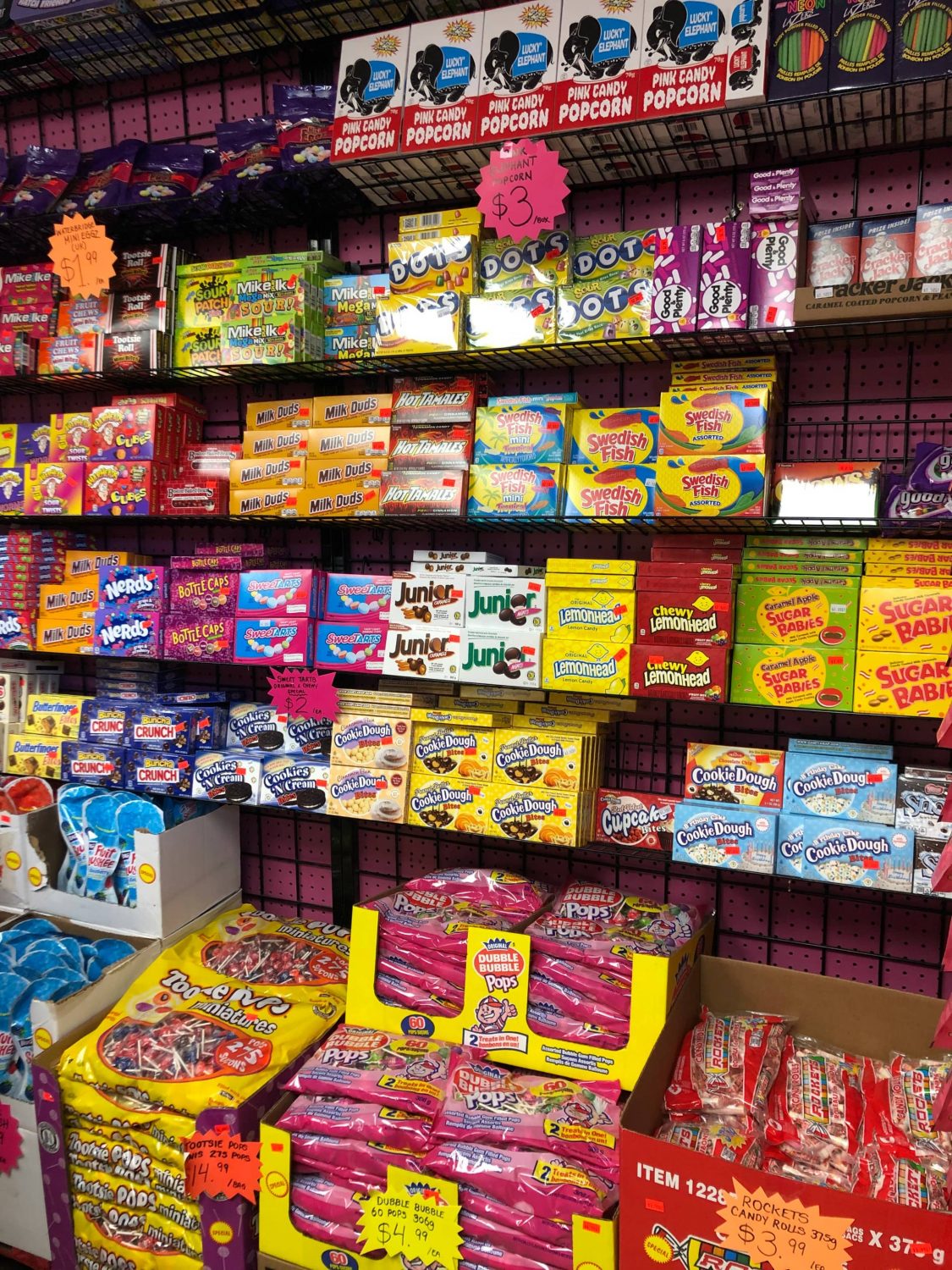 Come back to The Four Points by Sheraton London, drop off your shopping bags, and head downstairs to Vics on Wellington, found within the hotel. This upscale pub-style restaurant offers up both specialty pastas, made-to-order pizzas, steak, and even seafood. I highly suggest trying their delicious and mouth-watering pizza and craft beer. With its chilled and relaxed atmosphere and its friendly and knowledgeable staff, it's a pleasant place to visit for a casual meal and drinks after a busy day.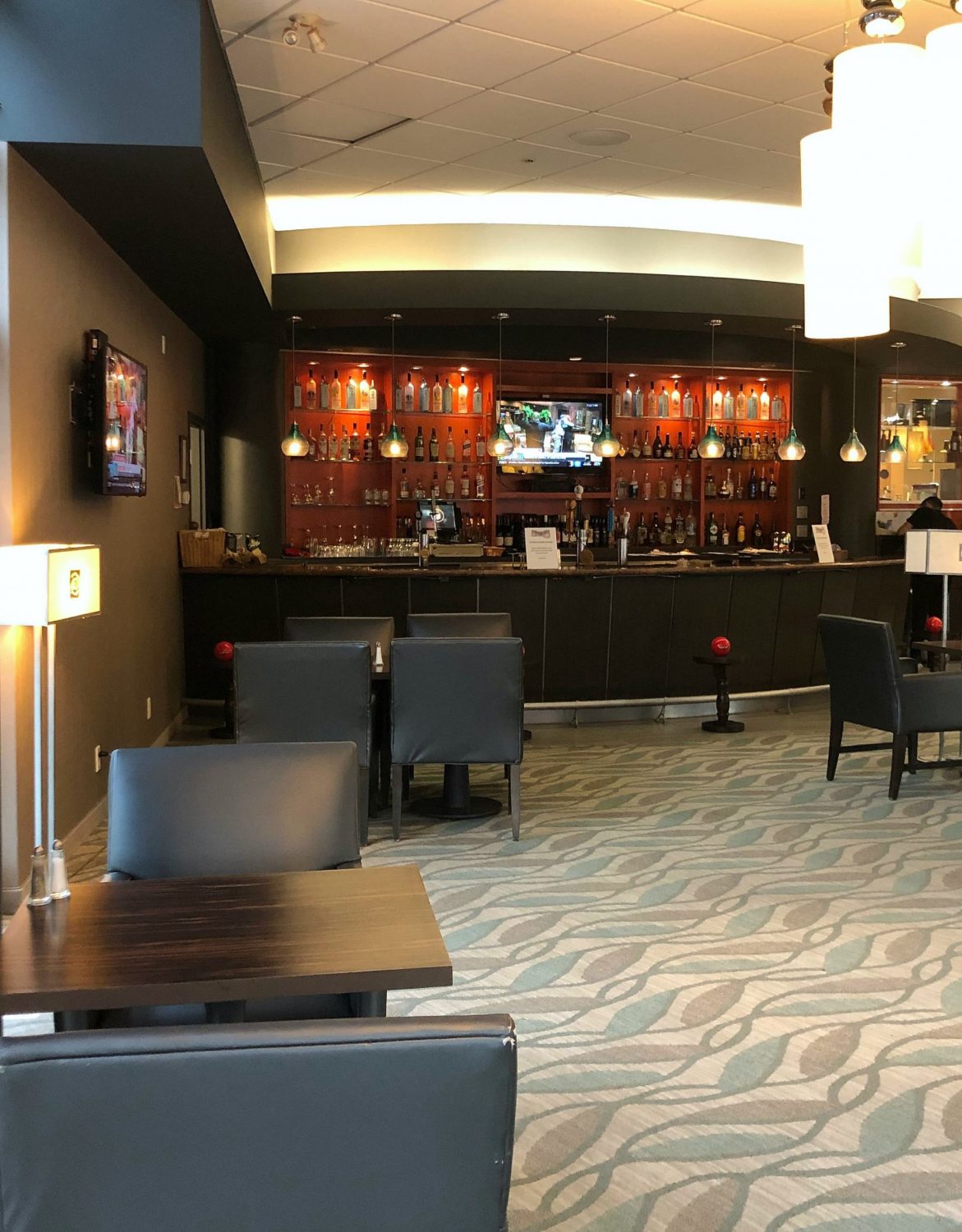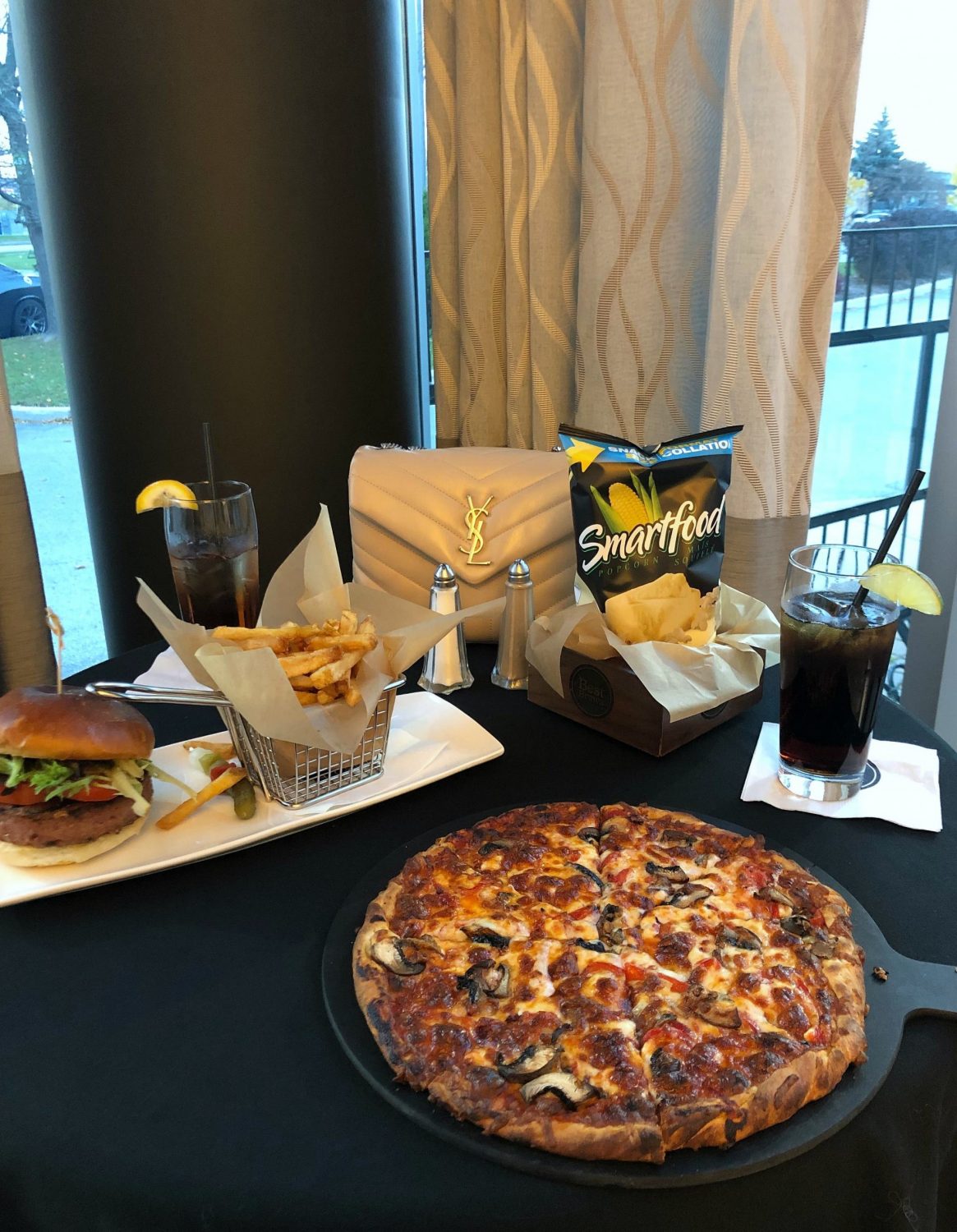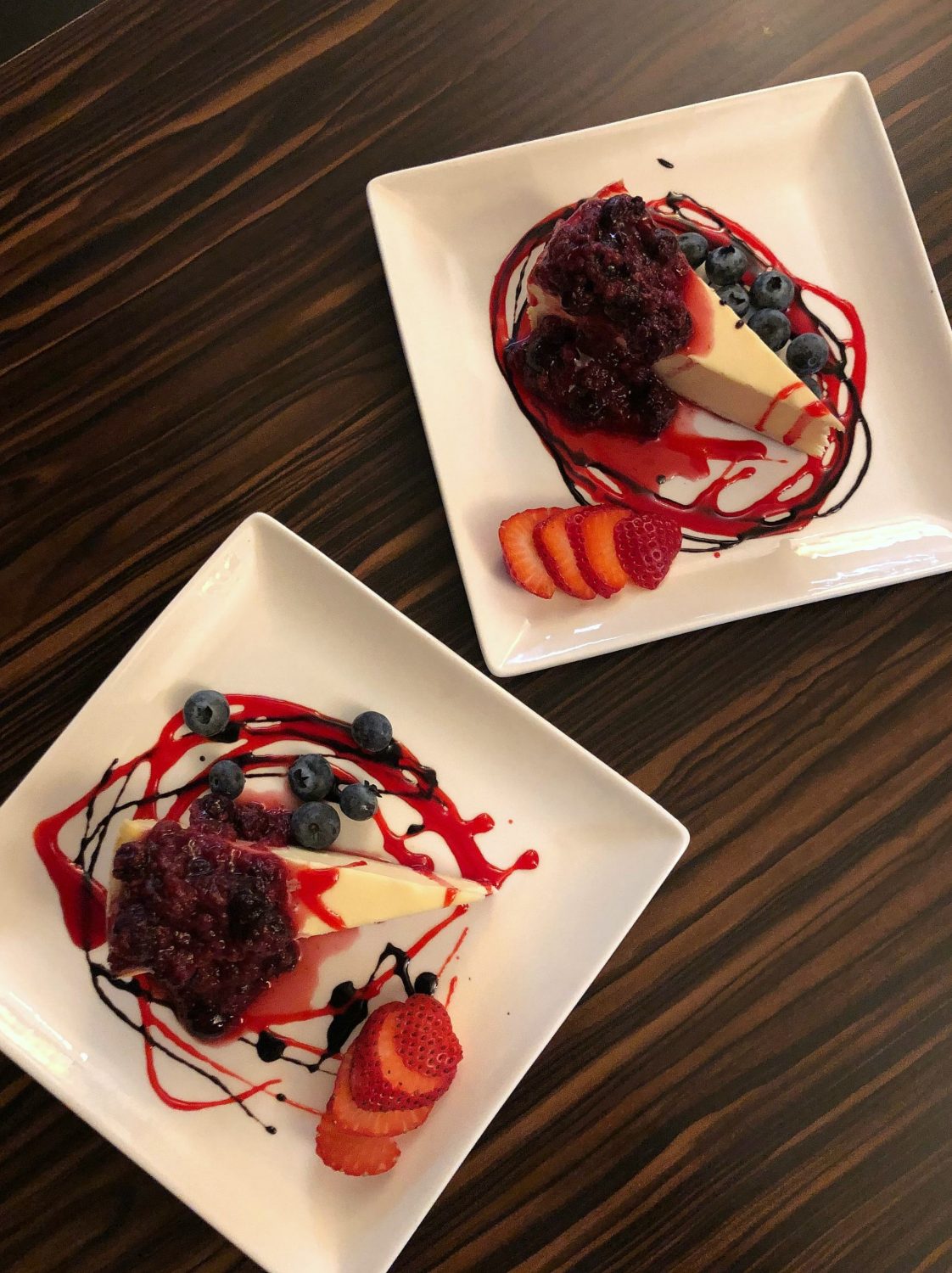 Day two, I'm taking you back to Old East Village, cause clearly one day in this booming community isn't enough. This time, start your morning off with a speciality donut from the city's #1 vegan comfort food destination, V Foods Spot. Their iconic donuts are made fresh in house daily, and feature over 15+ different toppings and flavours. If you're a 90's kid at heart, like myself, I suggest getting the Dunk-A-Roo donut (or two).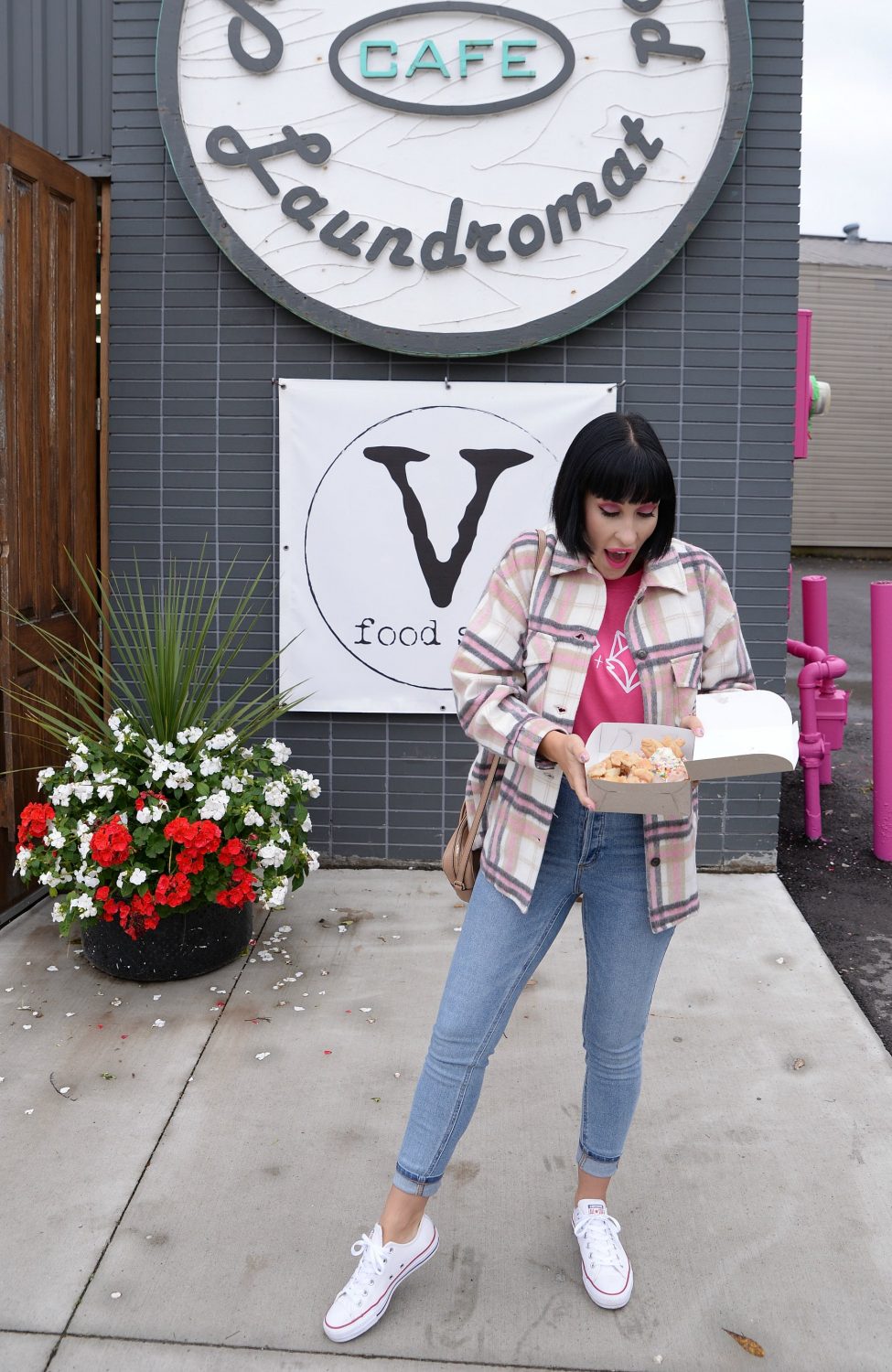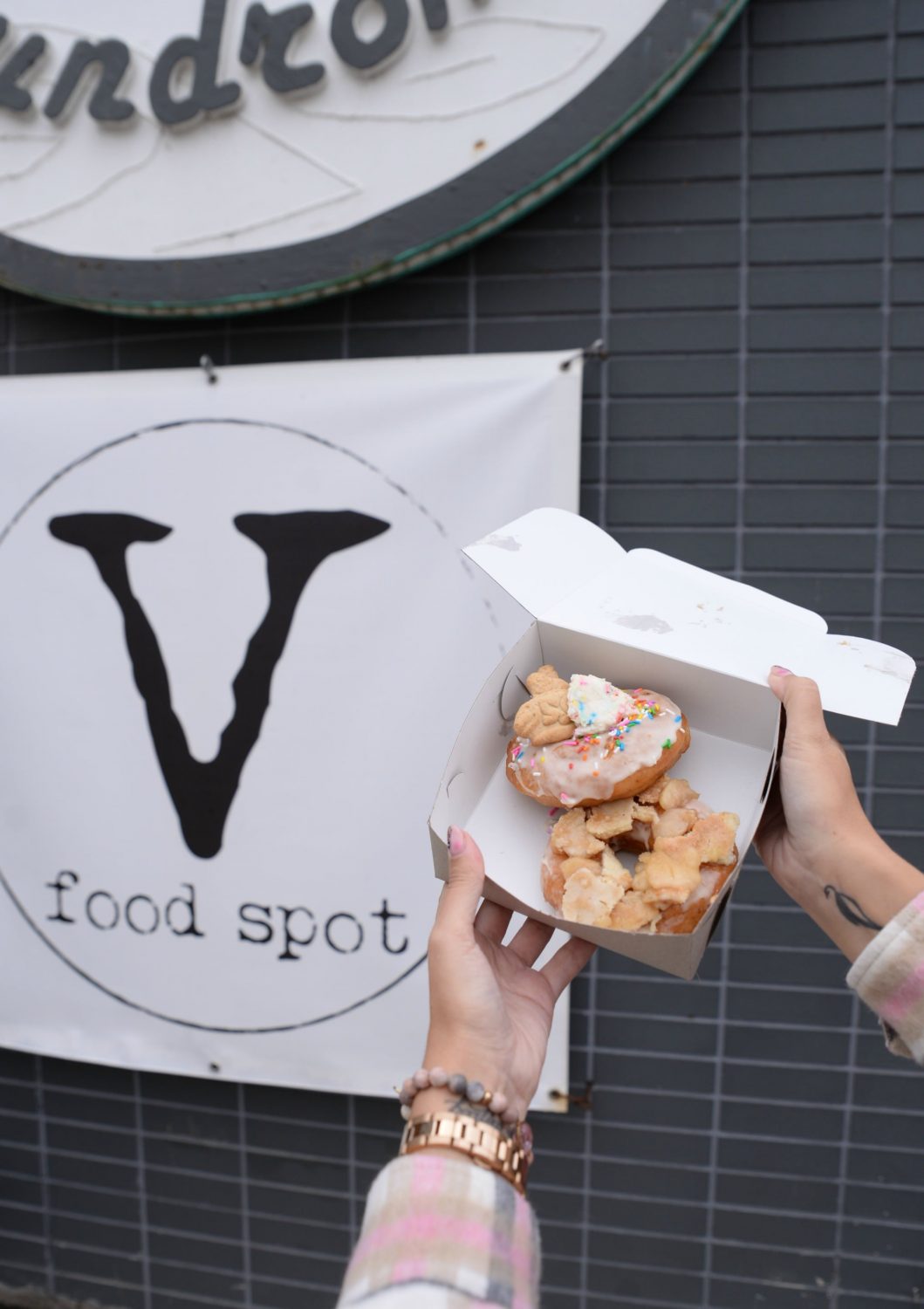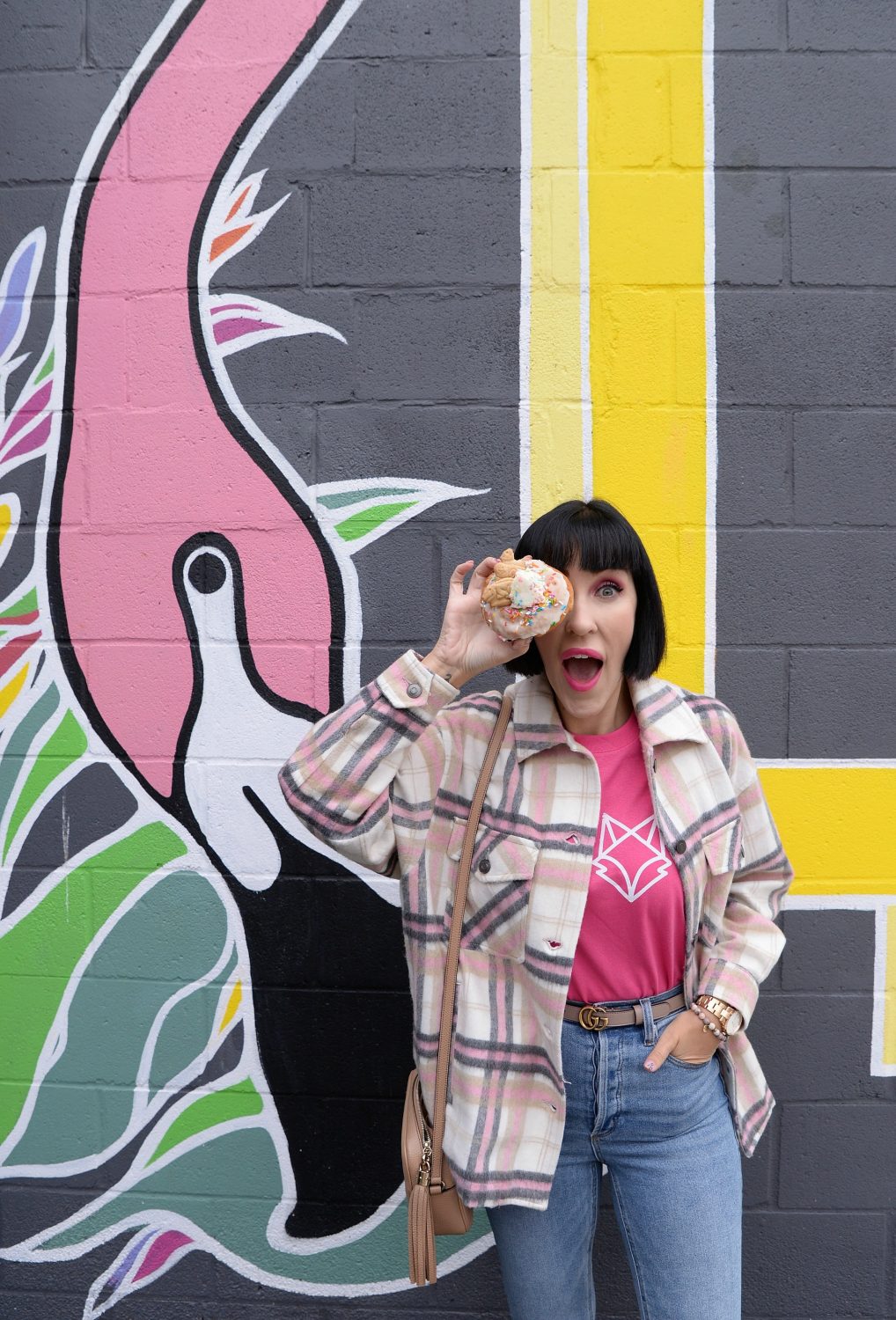 Right next door you'll find Duck & Dodo, the city's largest antique and artisan market. This market is unlike your "traditional" market that tends to be dark and unorganized. Its open concept design allows for all items to be showcased and displayed beautifully, allowing for a positive and successful shopping experience. The entire store is filled with a mixture of both antique and vintage pieces, along with unique and one-of-a-kind handmade items from local artisans.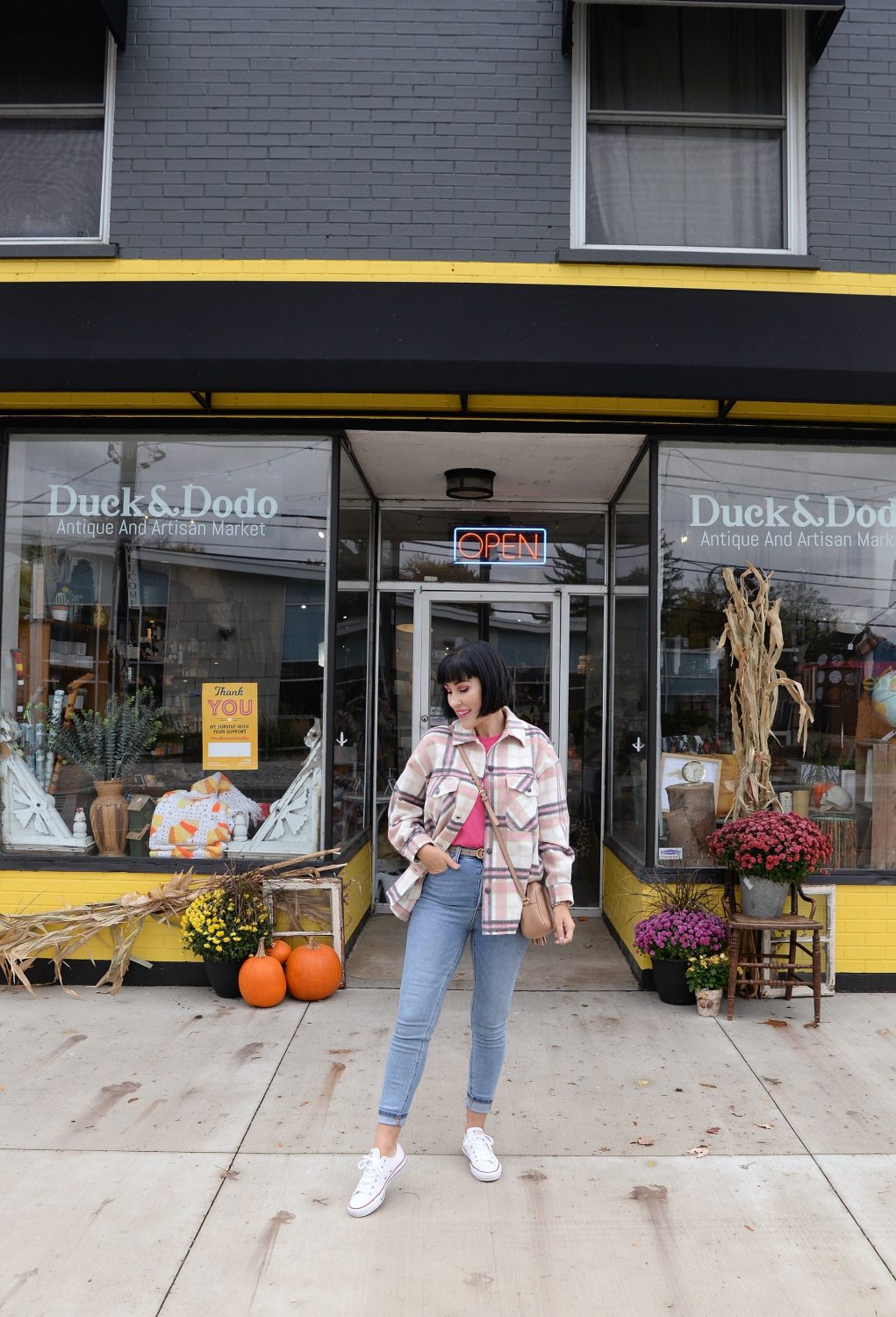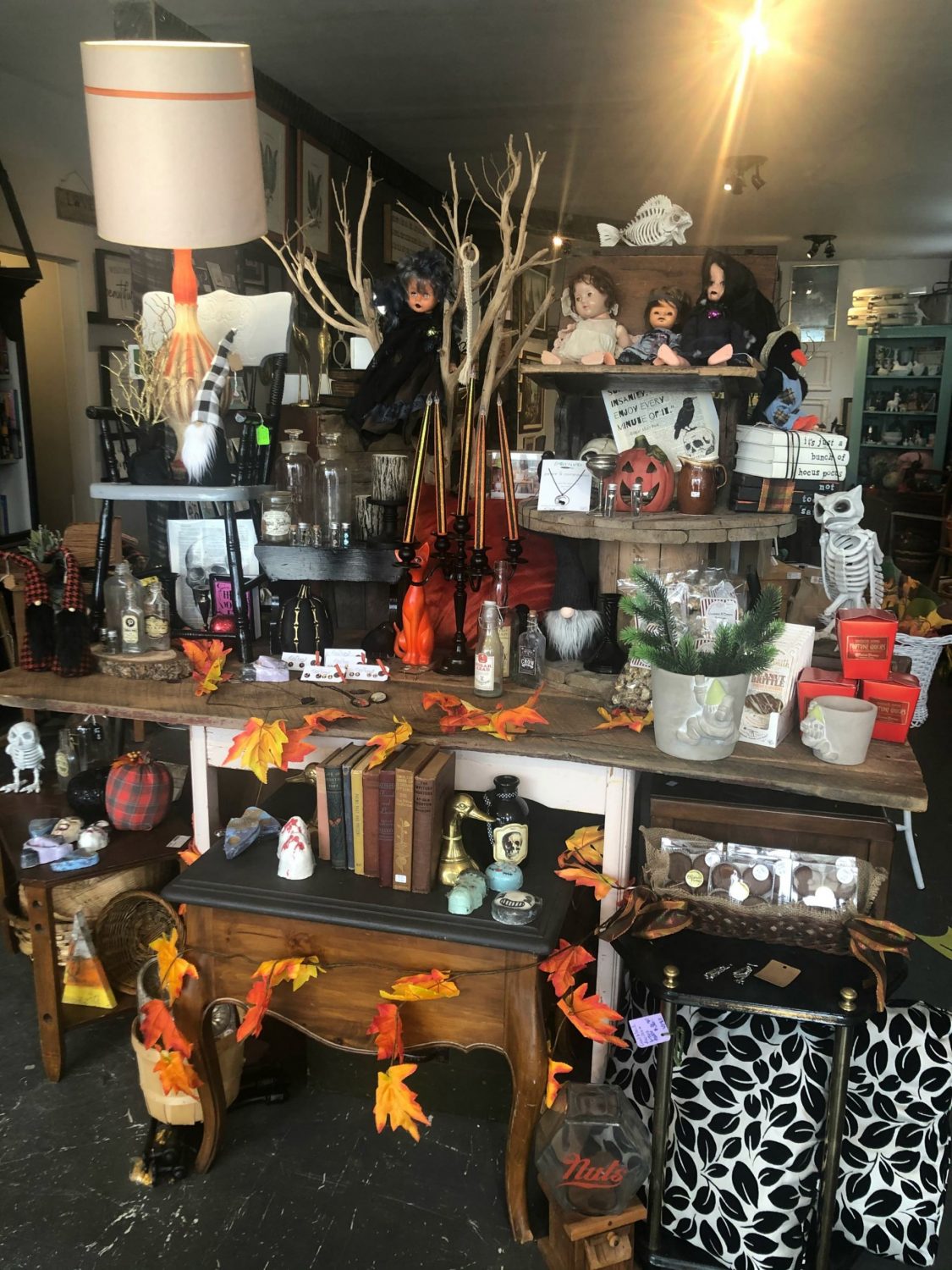 Speaking of antiques, Back To The Fushsia is another local hidden gem. Mary shares her love of shiny things, retro vibes and all things vintage. From old restaurant booths and 50's style dining tables, to old-fashion furniture and décor, to vintage clothing and accessories, to antique and classic treasures, you're sure to find something truly special and unique here.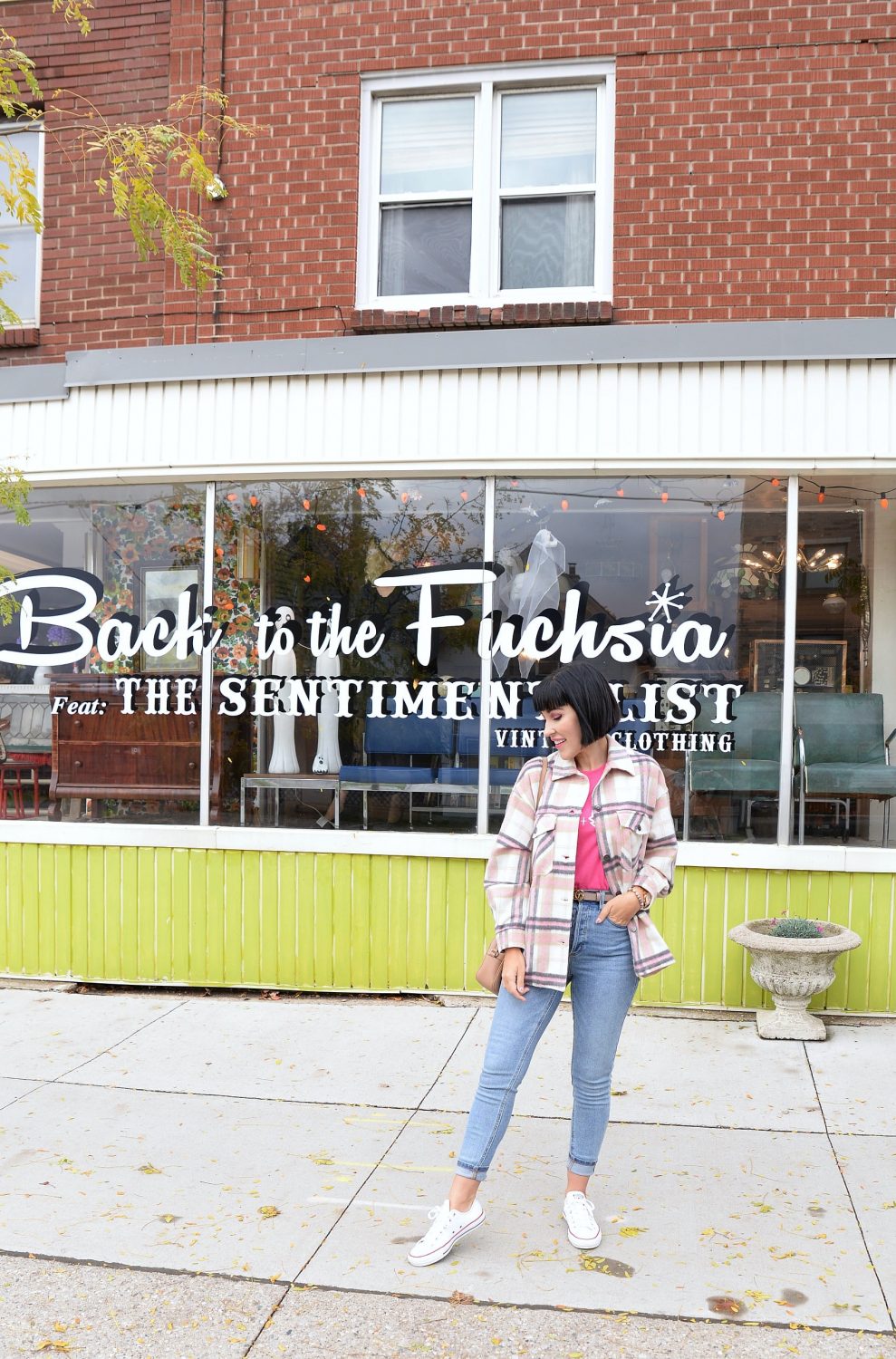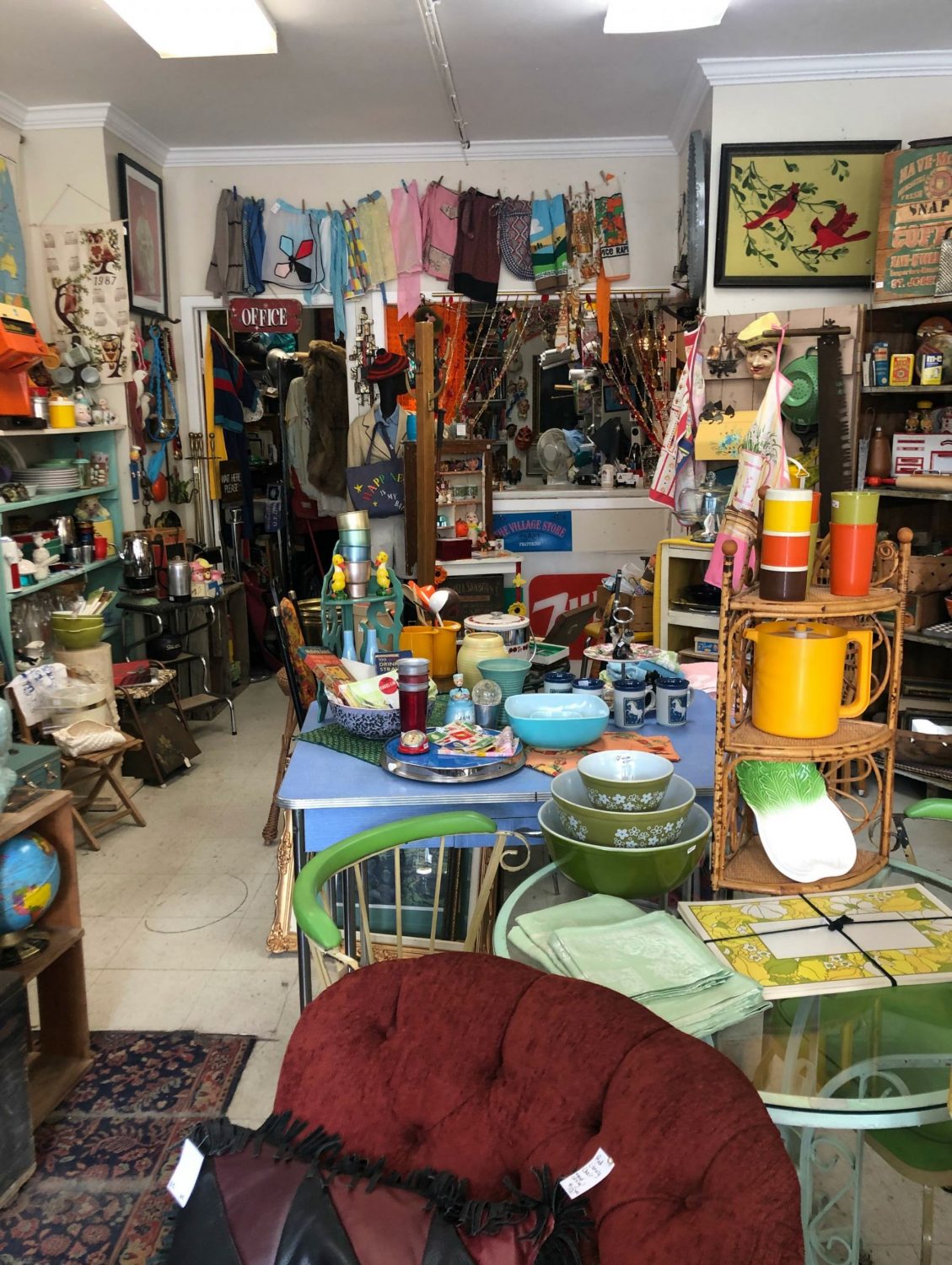 For lunch, let me suggest Anderson Craft Ales. This family owned and operated brewery not only creates mouth-watering, small batch, handcrafted, premium beers, but they've also partnered with Eat OA, your friendly neighbourhood kitchen, which is located inside the brewery. You now can enjoy a 4-ingredient beer (Canadian-grown barley, North American hops, crisp clean water and yeast), with a side of vegan and vegetarian dishes. I may be partial to the colour, but I highly recommend trying the Anderson Raspberry Fruit Sour (which just so happens to be bright pink). This refreshingly tarte, sweet, almost sour ale, features real raspberries and it is unlike any beer I've ever tried. For the meal, you can't go wrong with the vegetarian quesadilla, falafel bowl and house-made tortilla chips.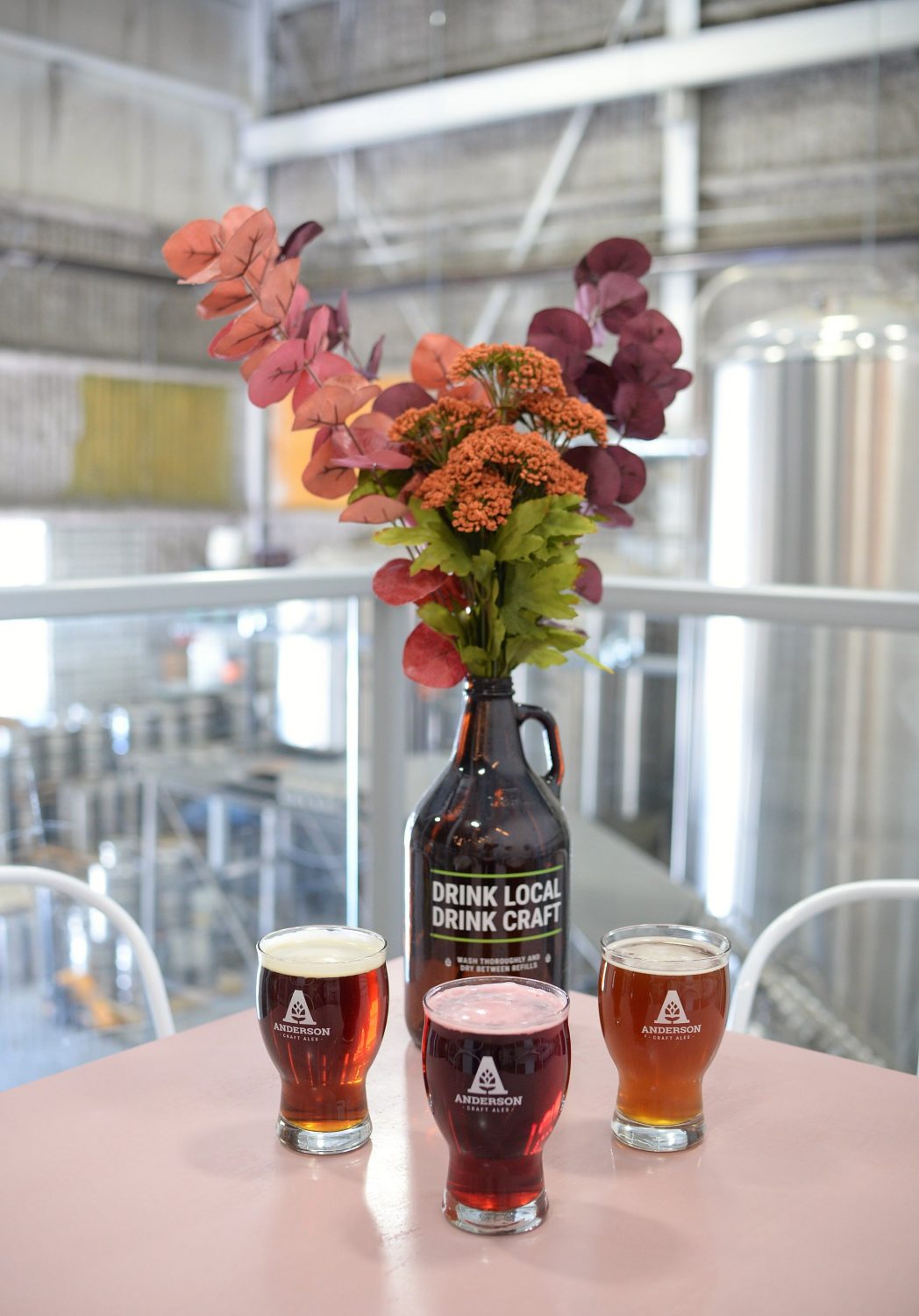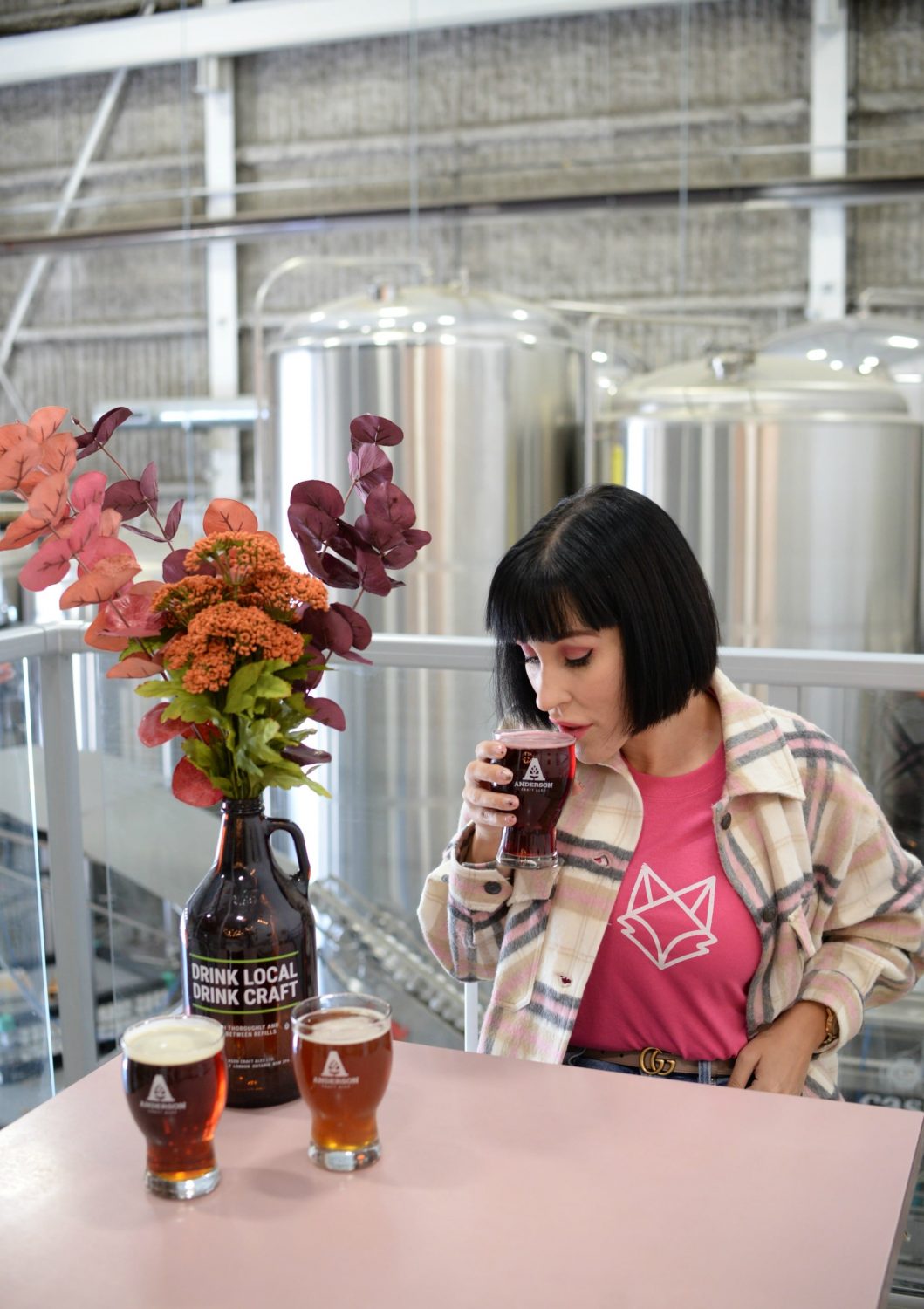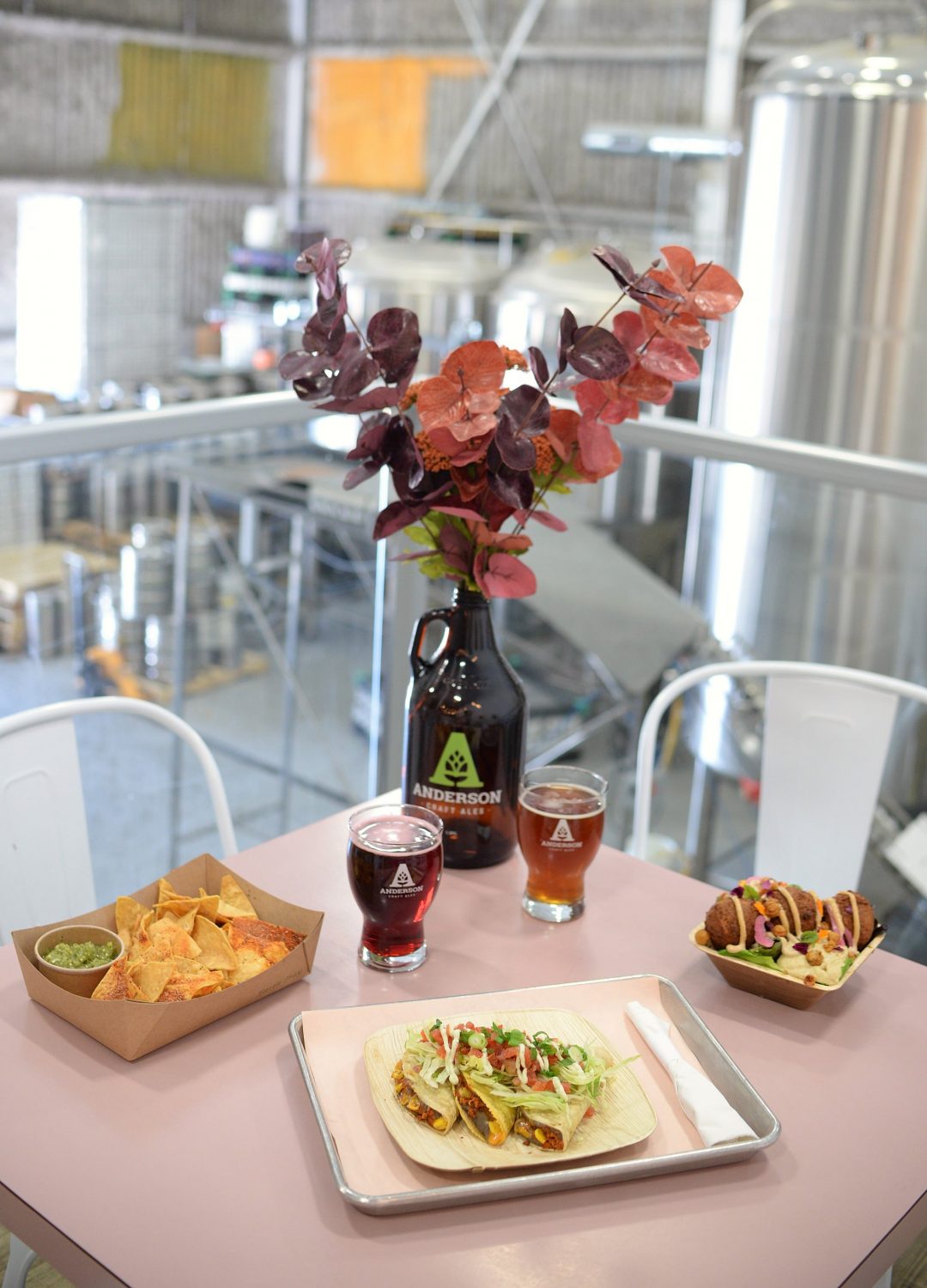 Somerville 630 is another hidden treasure. Described as the place to experience food, coffee and arts, it's the perfect place to explore when you're looking to get off the busy streets. Our personal fave, Fire Roasted Coffee… cause you always have room for a little extra caffeine. They use a blended approach (mix of modern and traditional) to ensure that you are getting the perfect cup of coffee every time. They roast all their coffee by hand, in small batches, carefully smelling and checking, to ensure it's just perfect.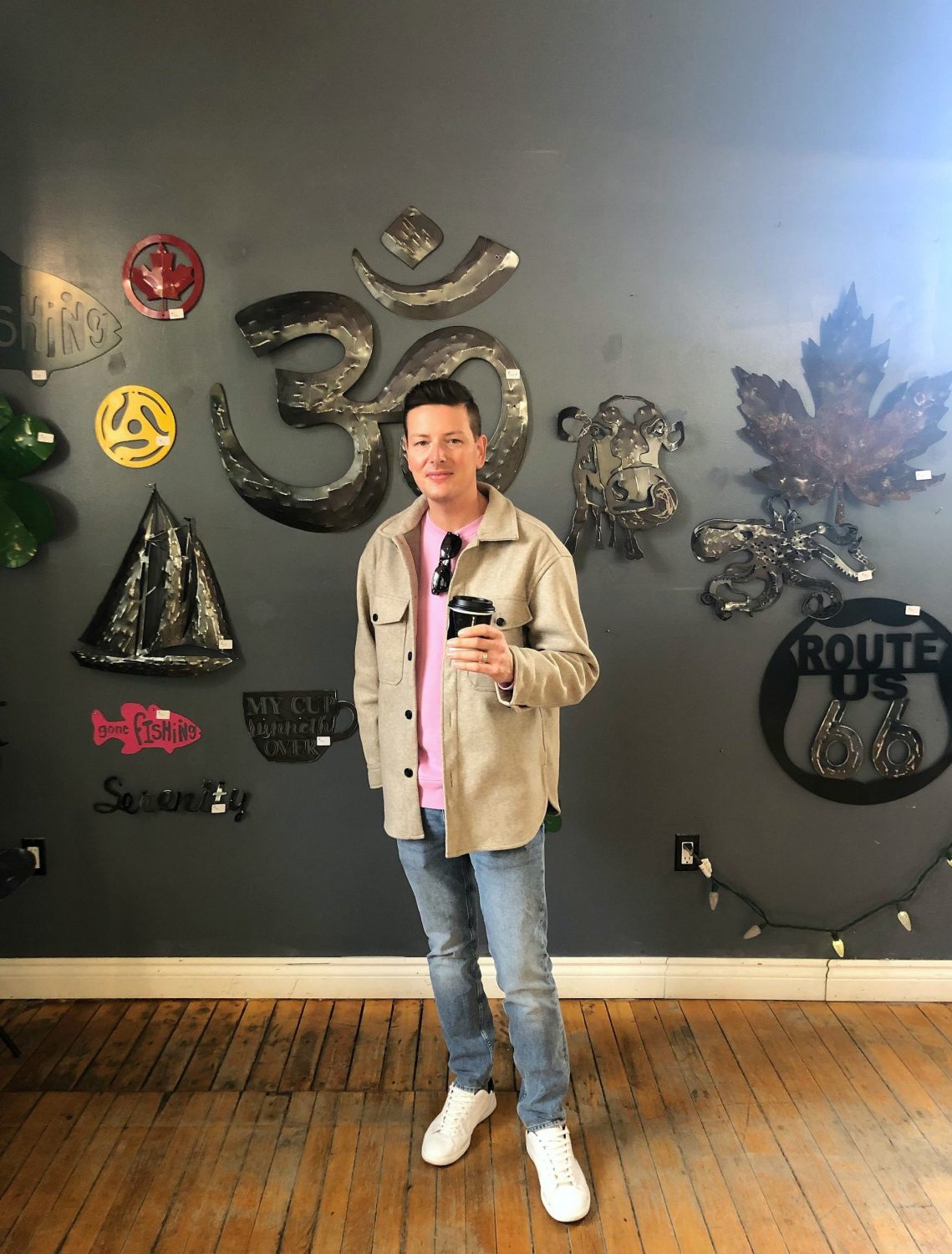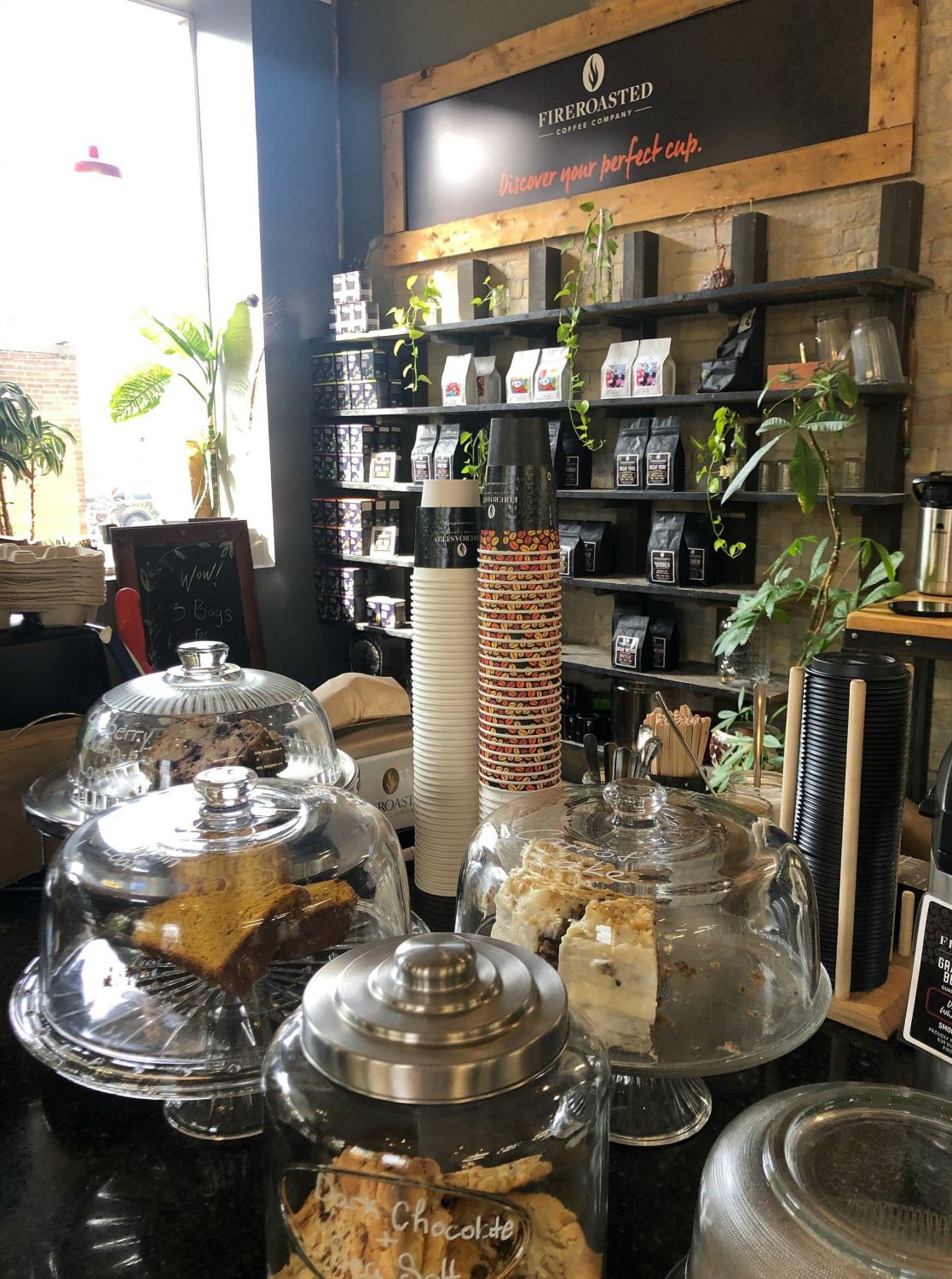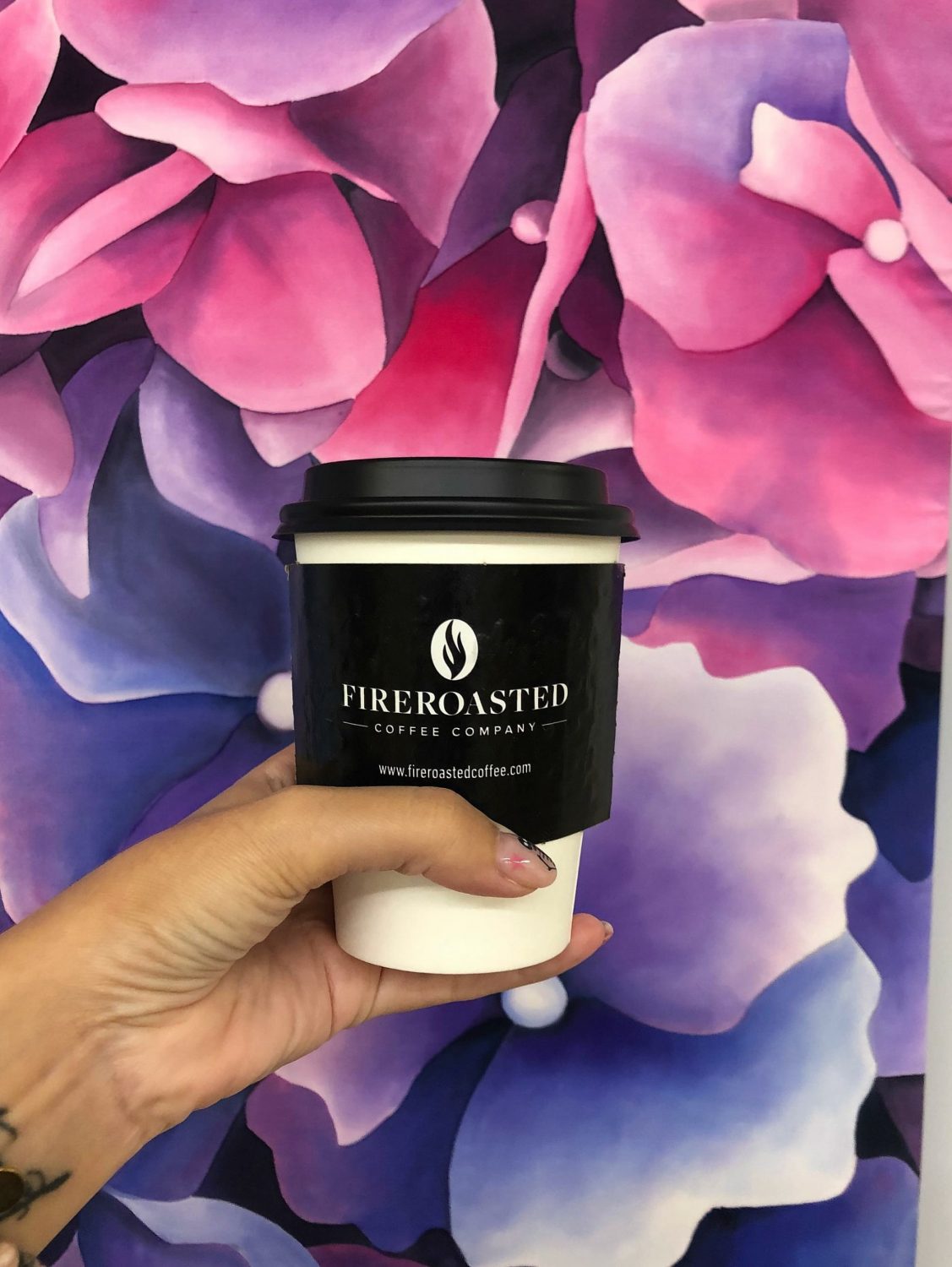 For dinner, it doesn't get any more iconic than Tony's Famous Italian Pizza & Panzarotti. It was established in 1961 and has been a city's favourite ever since. They seem to source nothing but the best ingredients and combine that with their very own crispy crust or soft dough for pizza and panzerotti perfection. It's the place where you don't need to over complicate the toppings, the basics are all so good, the dough and sauce speak for themselves. To say they taste amazing would be the understatement of the year!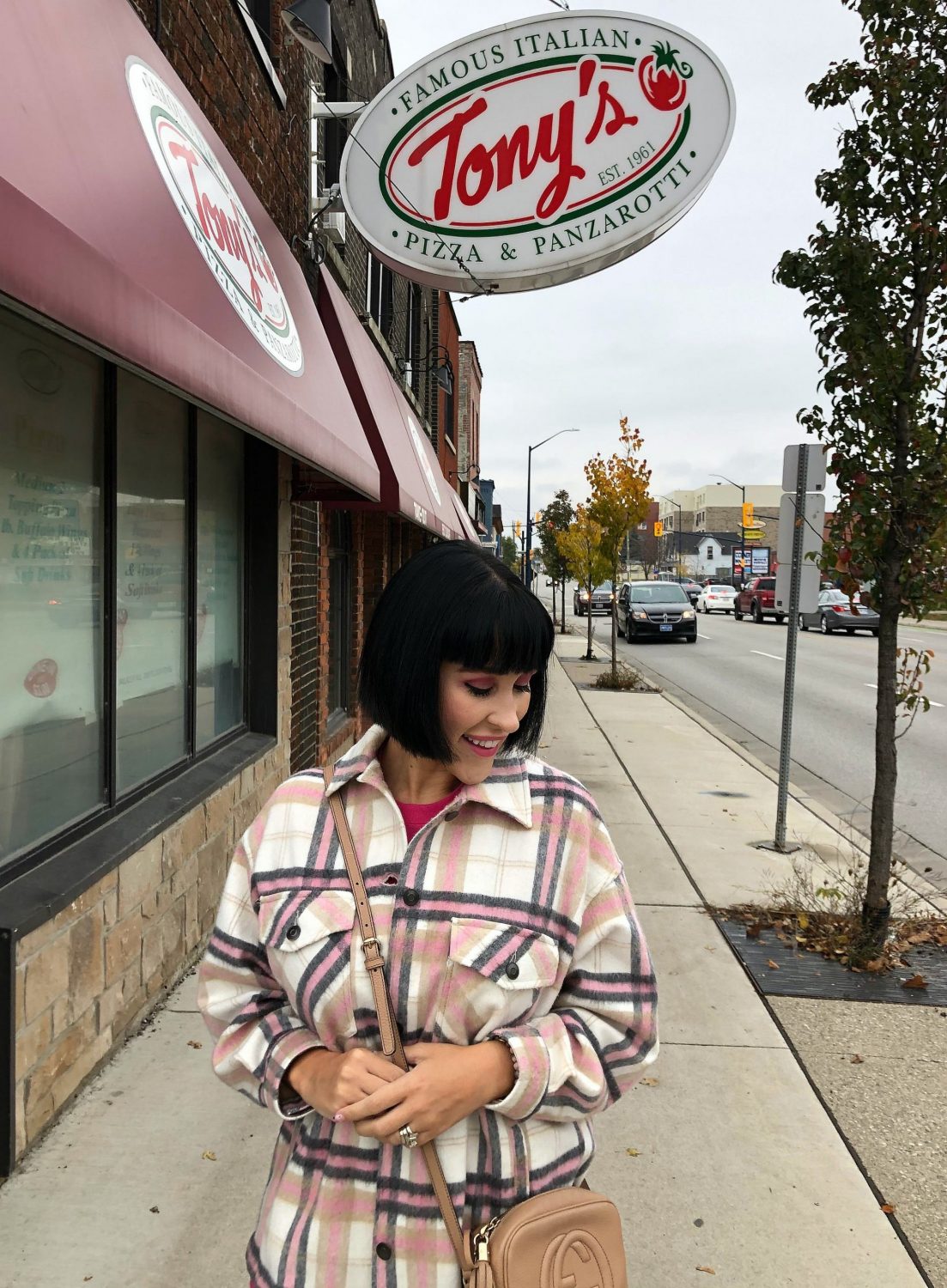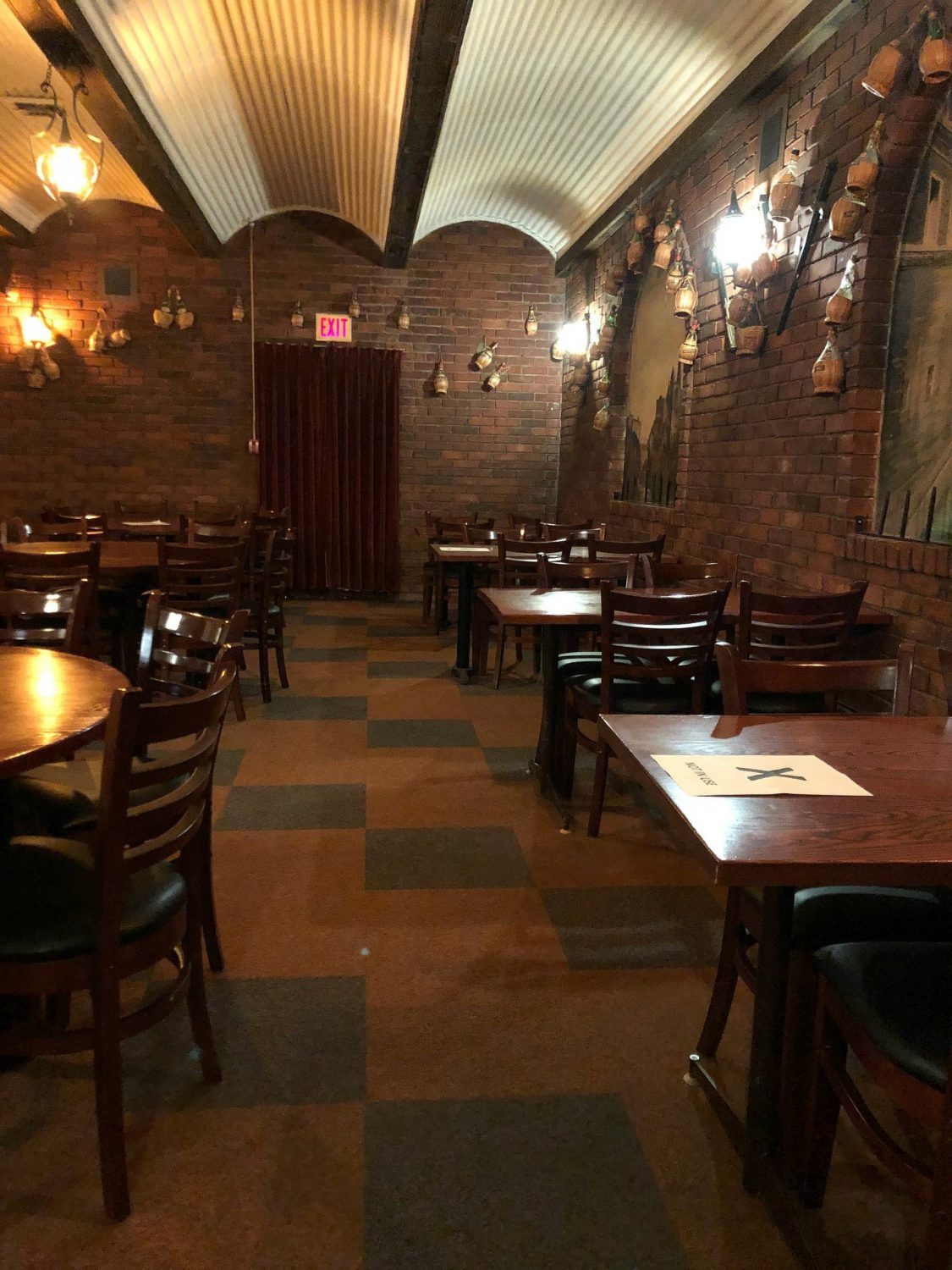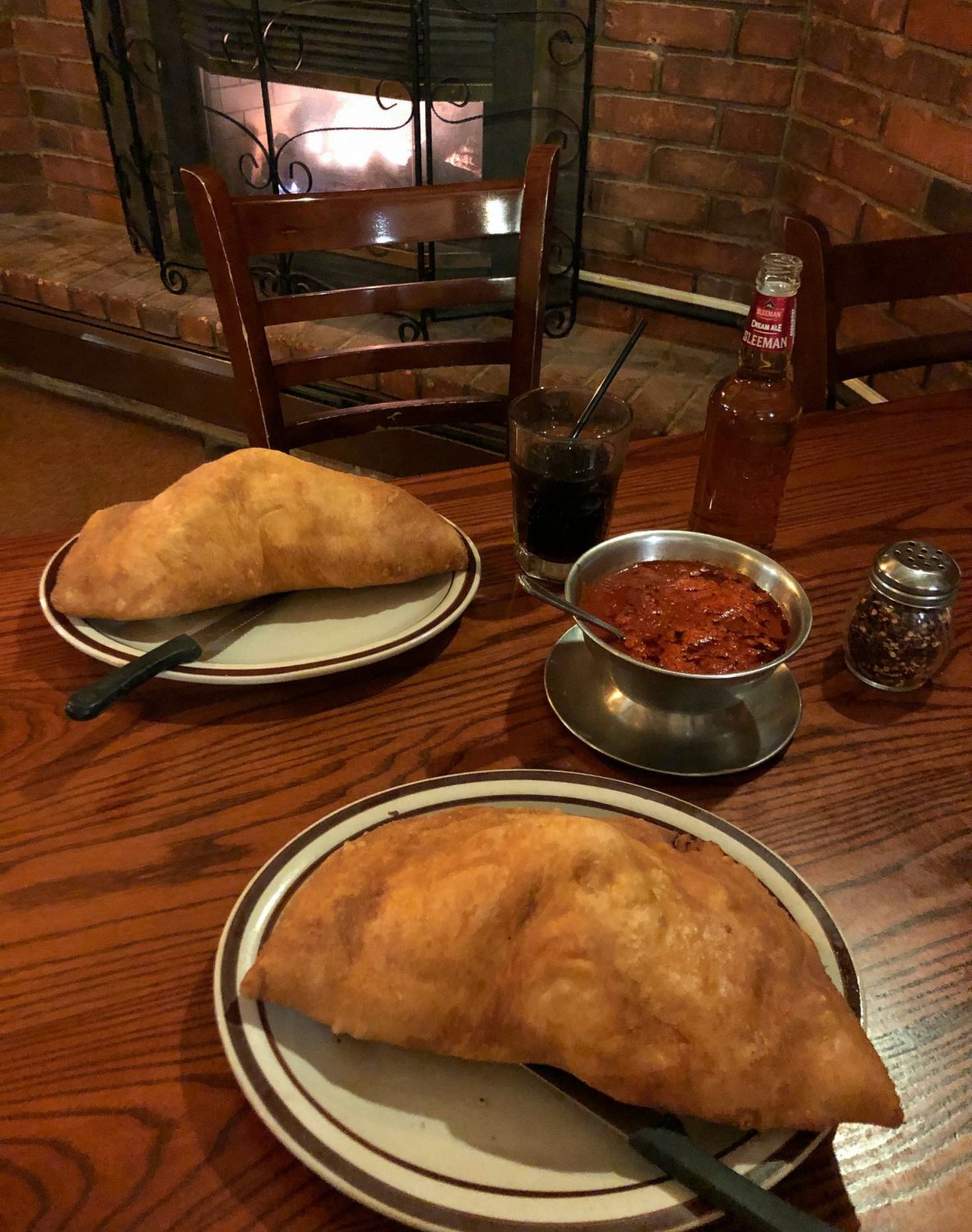 Day 3 we're going to be spending the day in Wortley, with a quick stop at La Noisette Bakery first. Due to Covid, you can only take out, but no worries, as there's plenty of park benches in Wortley to enjoy your breakfast. Co-owners Tabitha and Dave are known for their famous Bagel Bombs, so I recommend trying one of those. Everything is made from scratch with real foods. Their signature sourdough bread has only 4 ingredients, whereas ones in the stores have 30+. If you're looking for a fresh, mouth-watering, light breakfast to-go, be sure to stop by on your way to Wortley.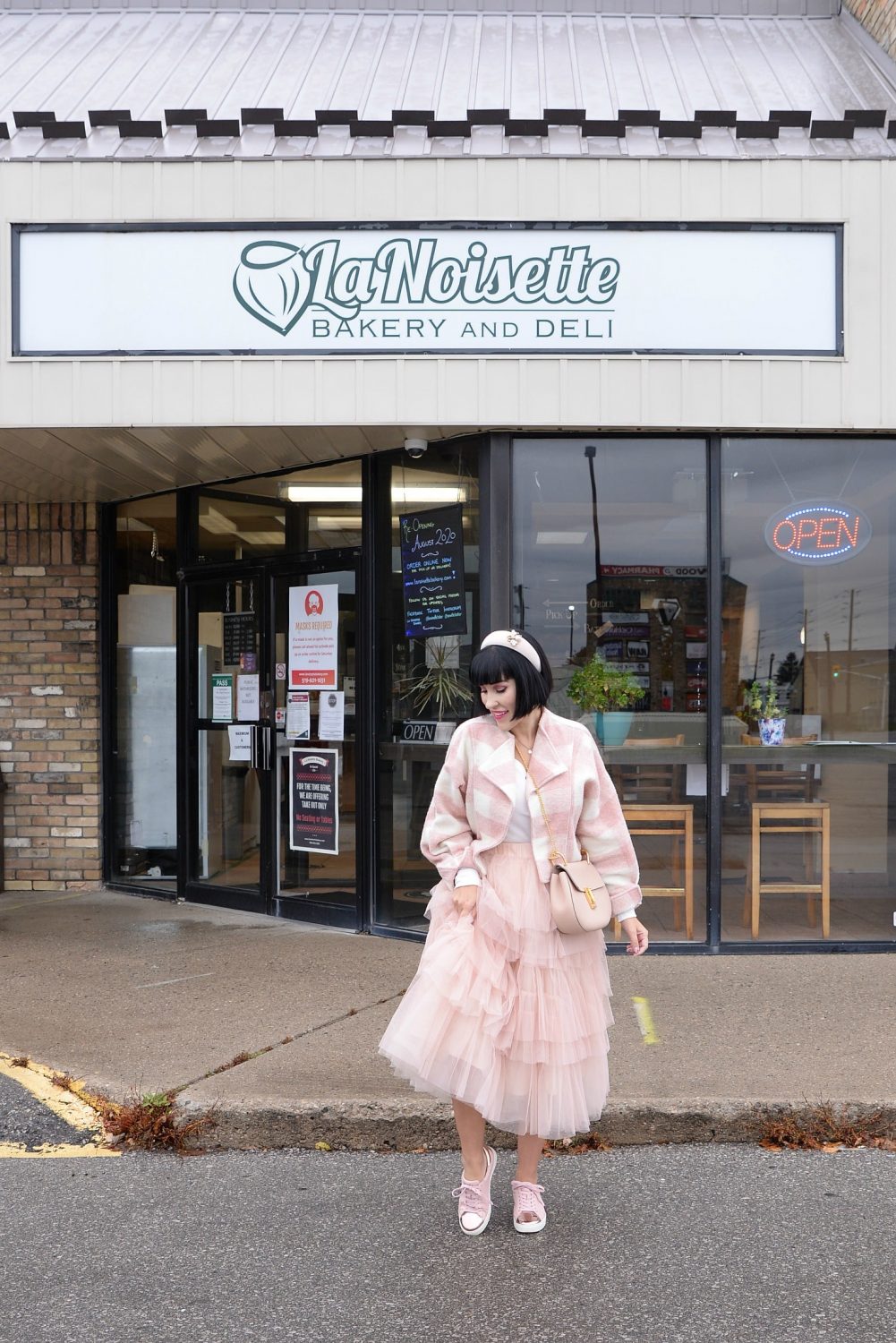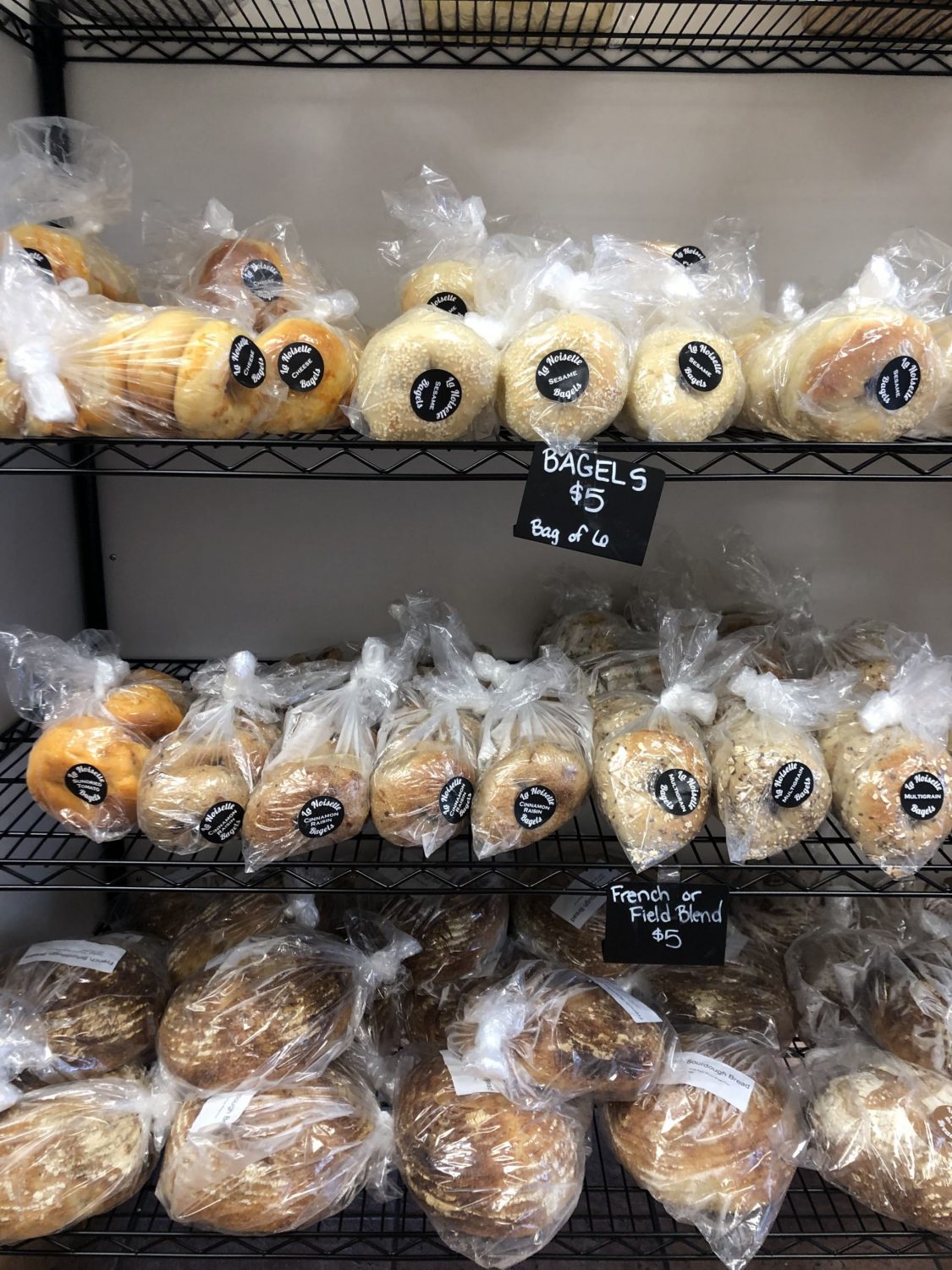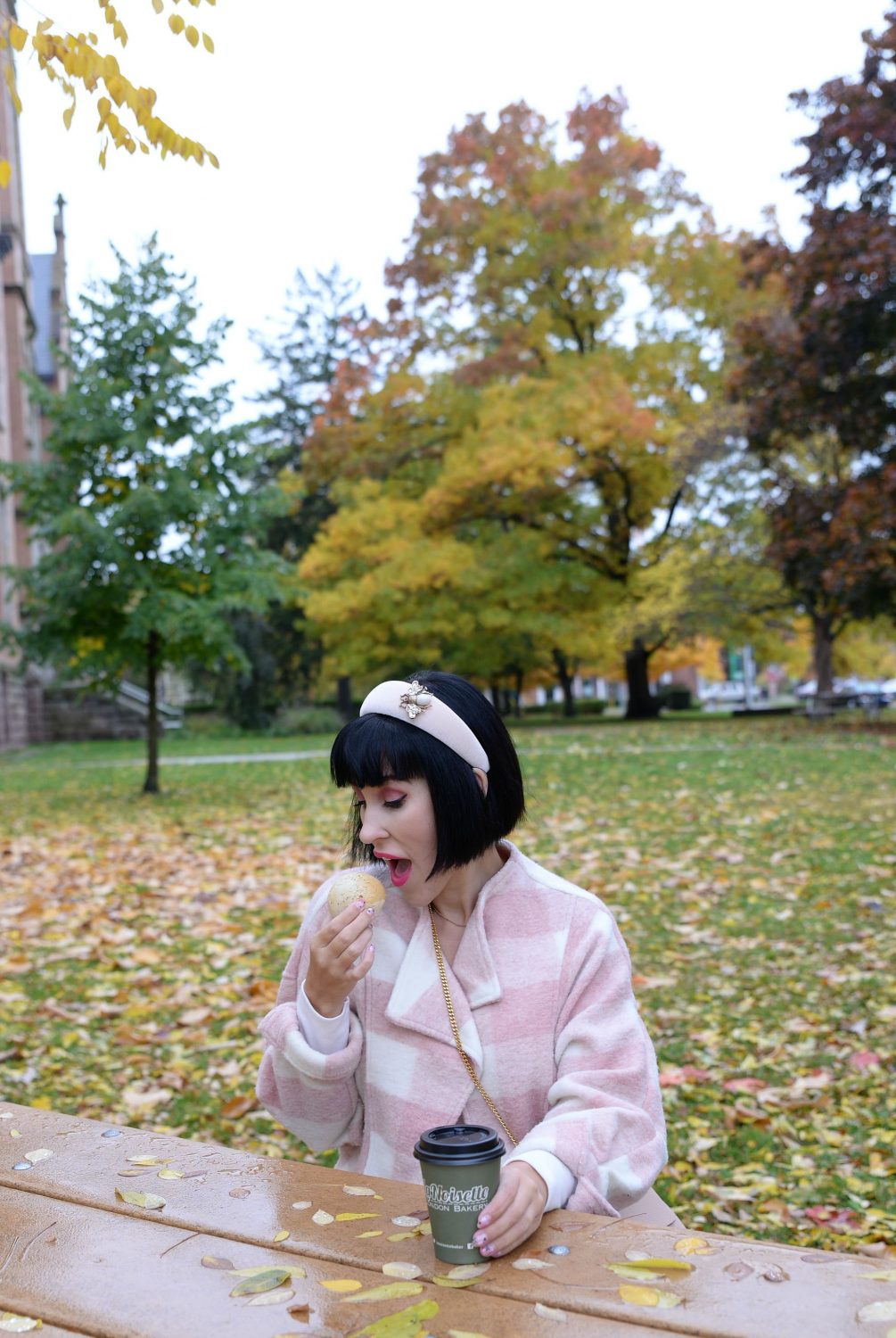 Although Wortley Village is known for their numerous heritage homes, it also has some of the best shopping in the city, starting with Curiosities Gift Shop. This independently owned boutique is filled with both Ontario and Canadian businesses. With a wide variety of ladies wear, accessories, jewelry, baby clothing, home décor and the largest selection of greeting cards I've ever seen, you're sure to find something truly unique and special. Did I mention everything in the store, outside of the scarves, are all Canadian made and designed?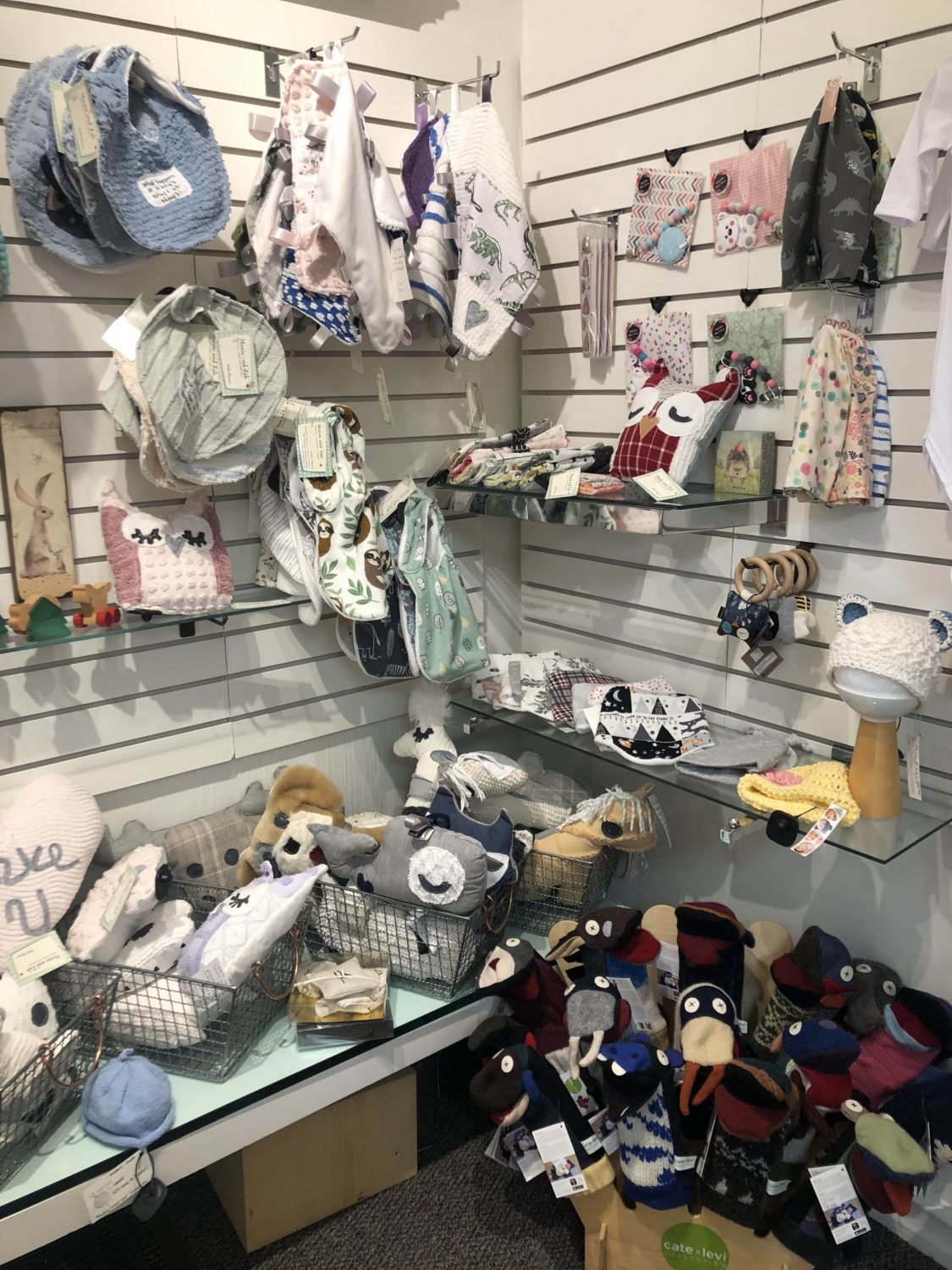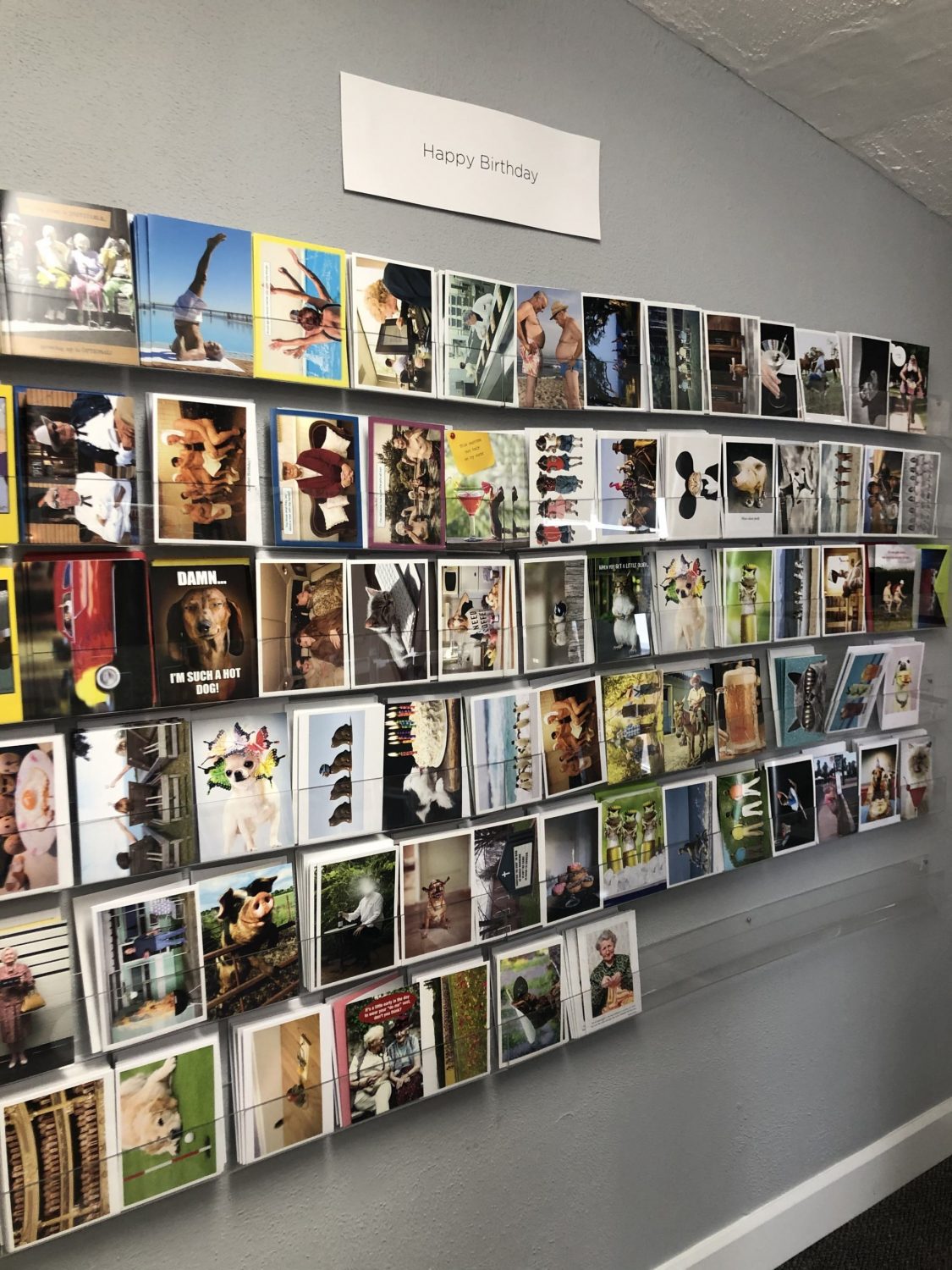 Right next door you'll find Mackinlay Mercantile, a boutique that specializes in unique gifts, household items and gourmet condiments. With a large selection of new trends and old classics, you're sure to find something truly special. The entire store is filled with hidden gems for both men and women, and the staff are both knowledgeable and super friendly. They really take the time to get to know you, and show you items of interest.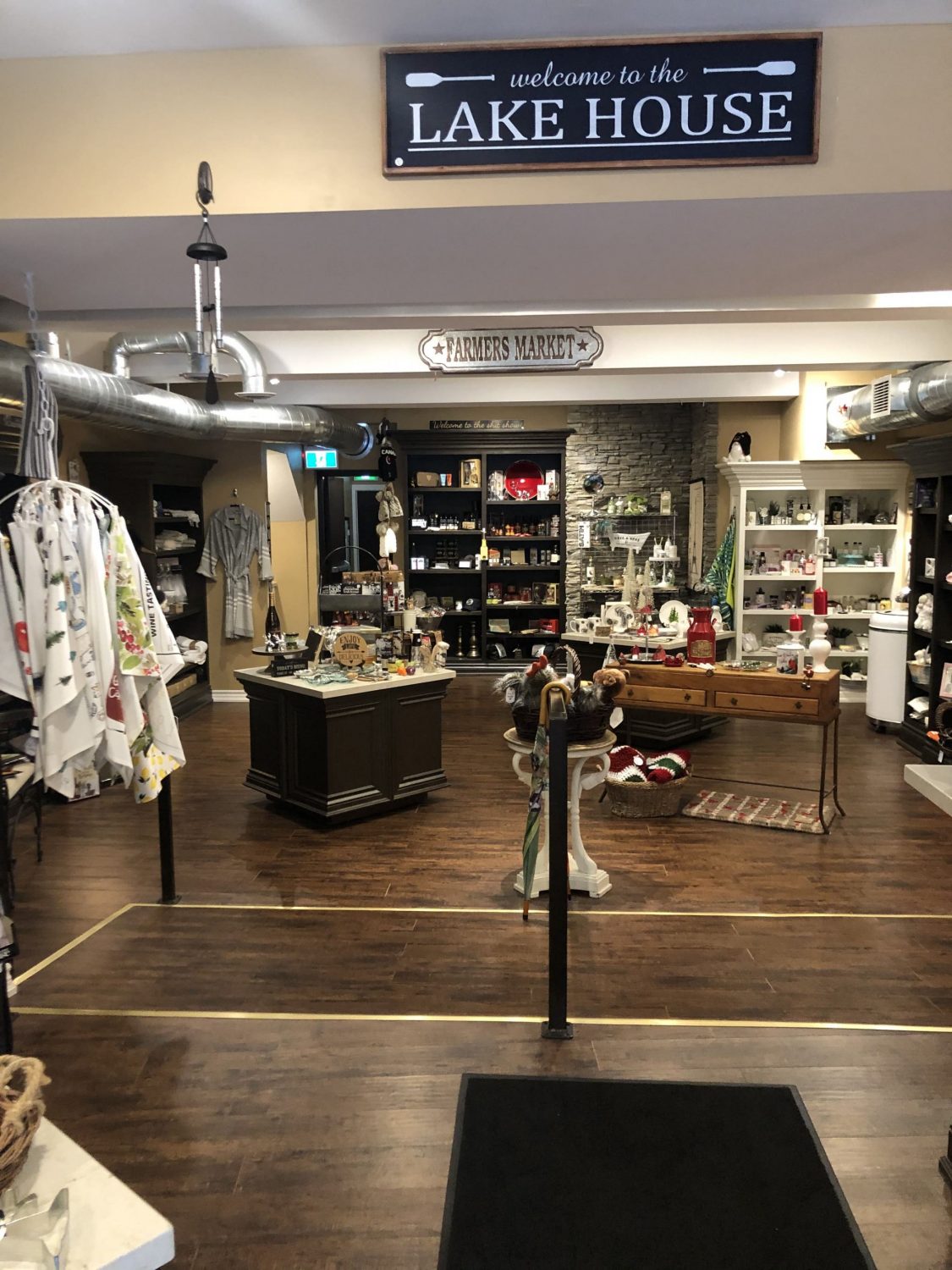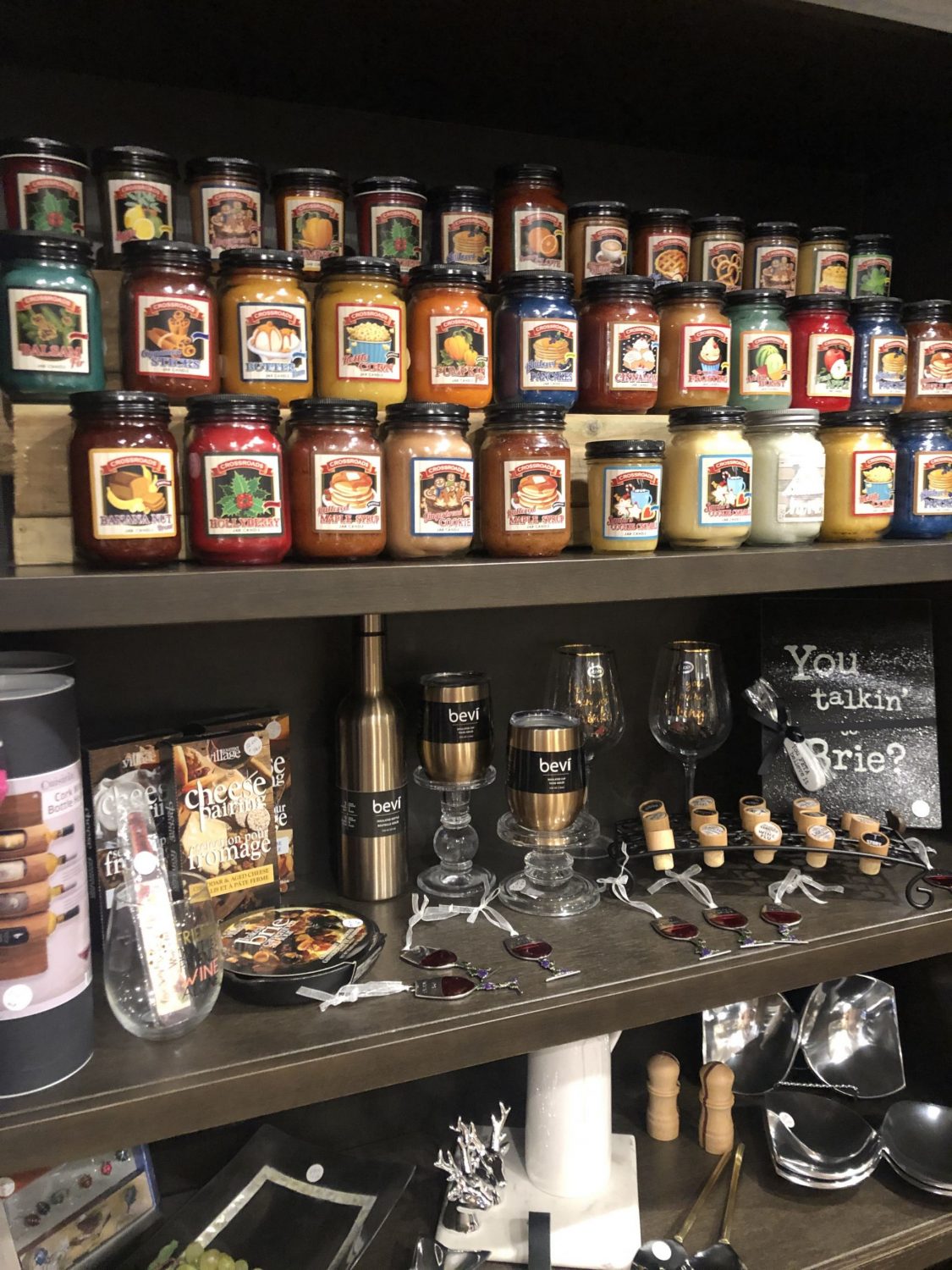 Continue the shopping at Impressions 148, a ladies clothing and accessories boutique. Their mission is to provide items that are both ethical in production, while being completely sustainable. From Fig, Thought, White Stuff, YaYa, Robell, Luukaa and more, you're sure to find a special piece your wardrobe can't live without.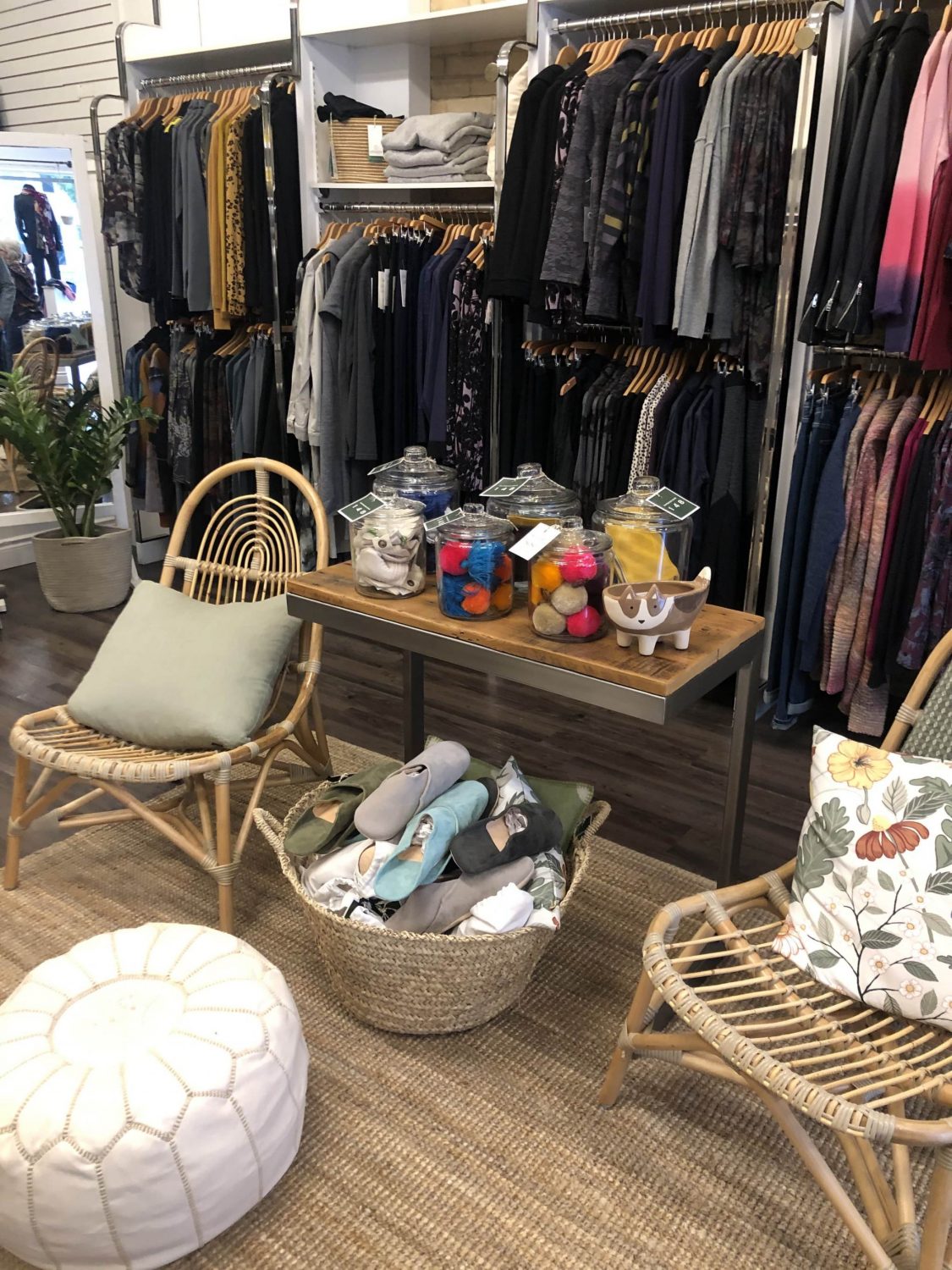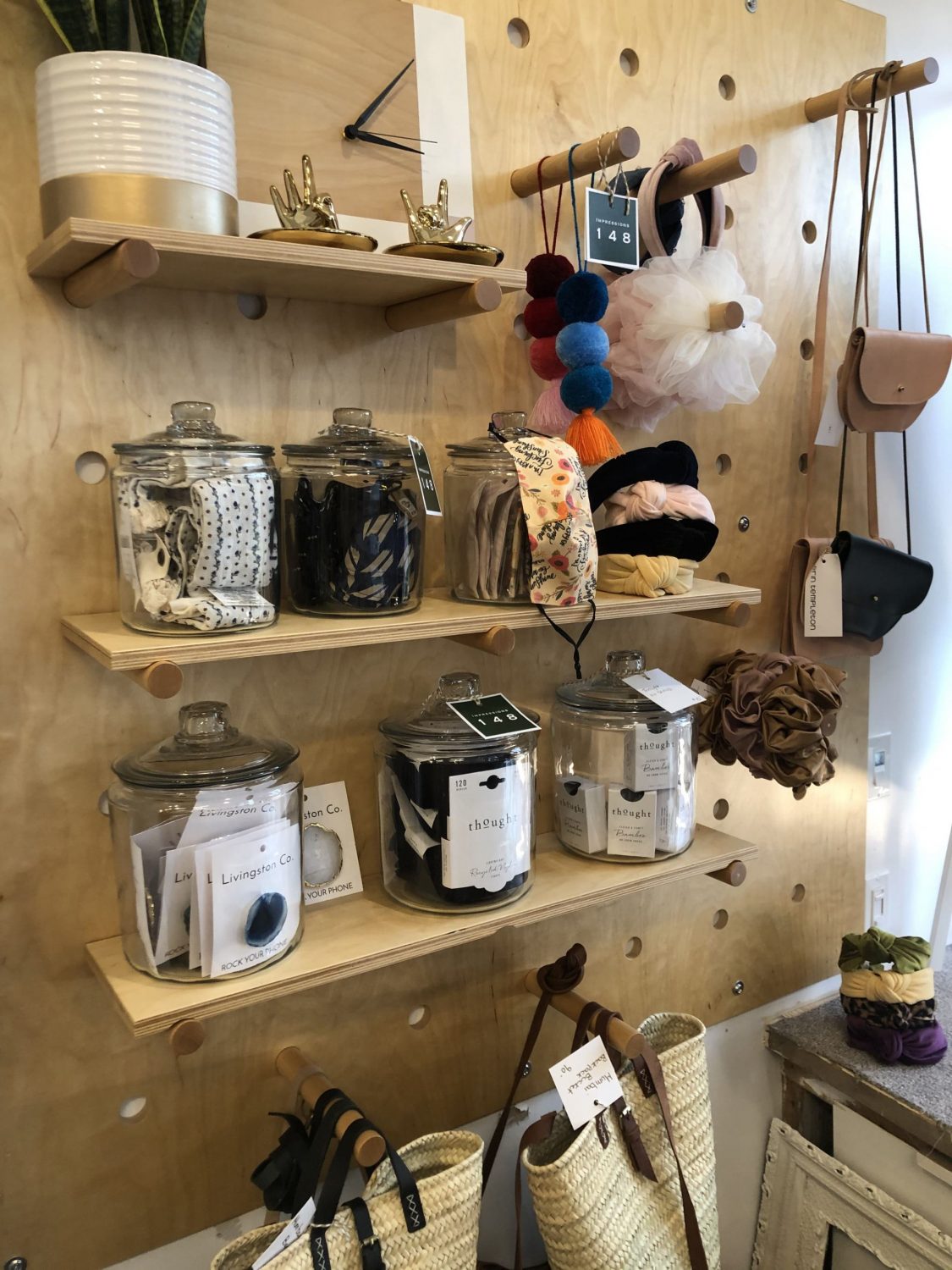 Grab a second coffee or pastry at Sidetrack: A Wortley Café. This coffee shop is all about bringing people together, and although you might not be able to dine-in right now, it's still the perfect place to people watch on the stress. Not only does it offer a wide variety of regular and specialty coffees, it looks like all the baking is done that day. From scones, cookies and muffins, to everything in between, it will help crave your sweet tooth.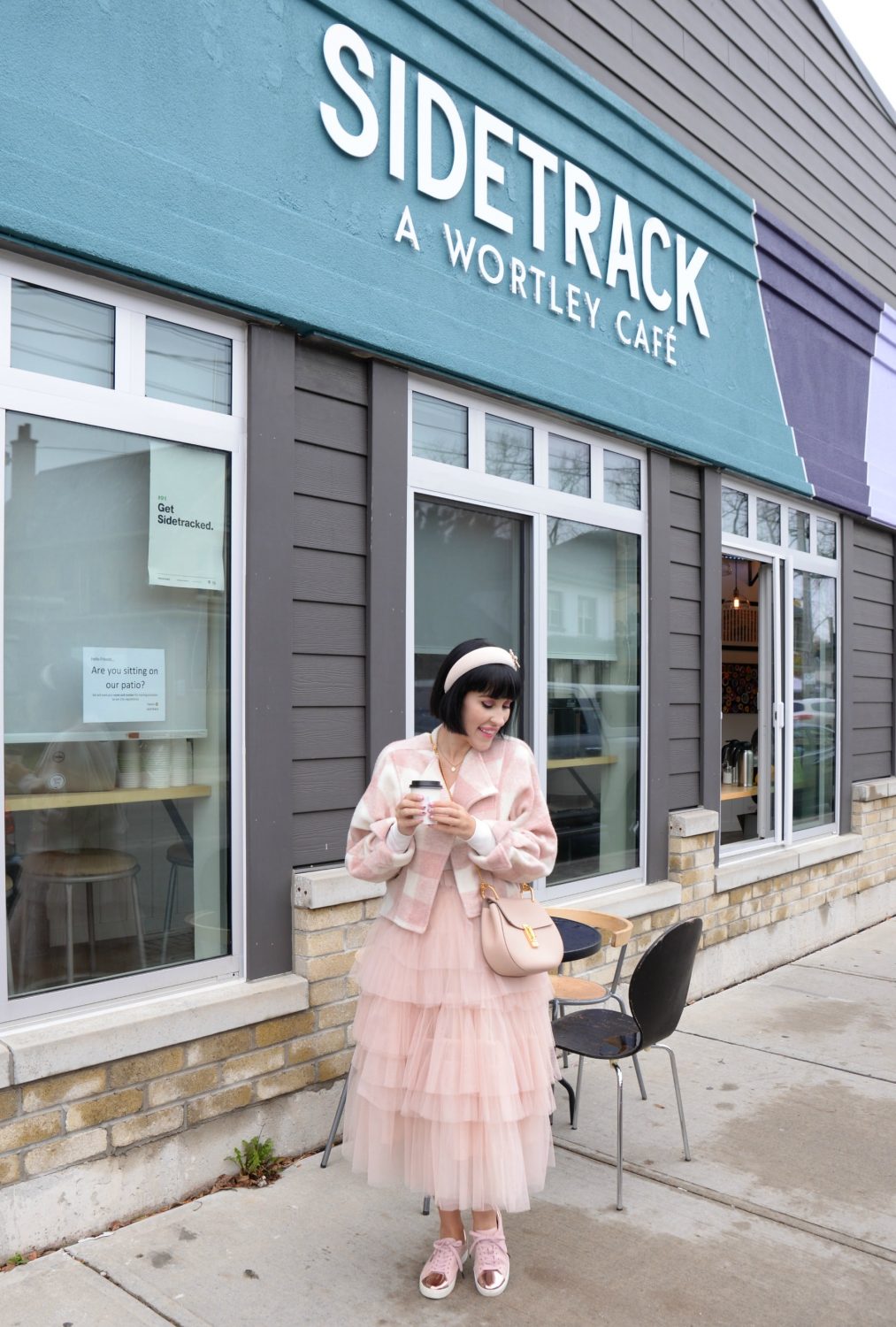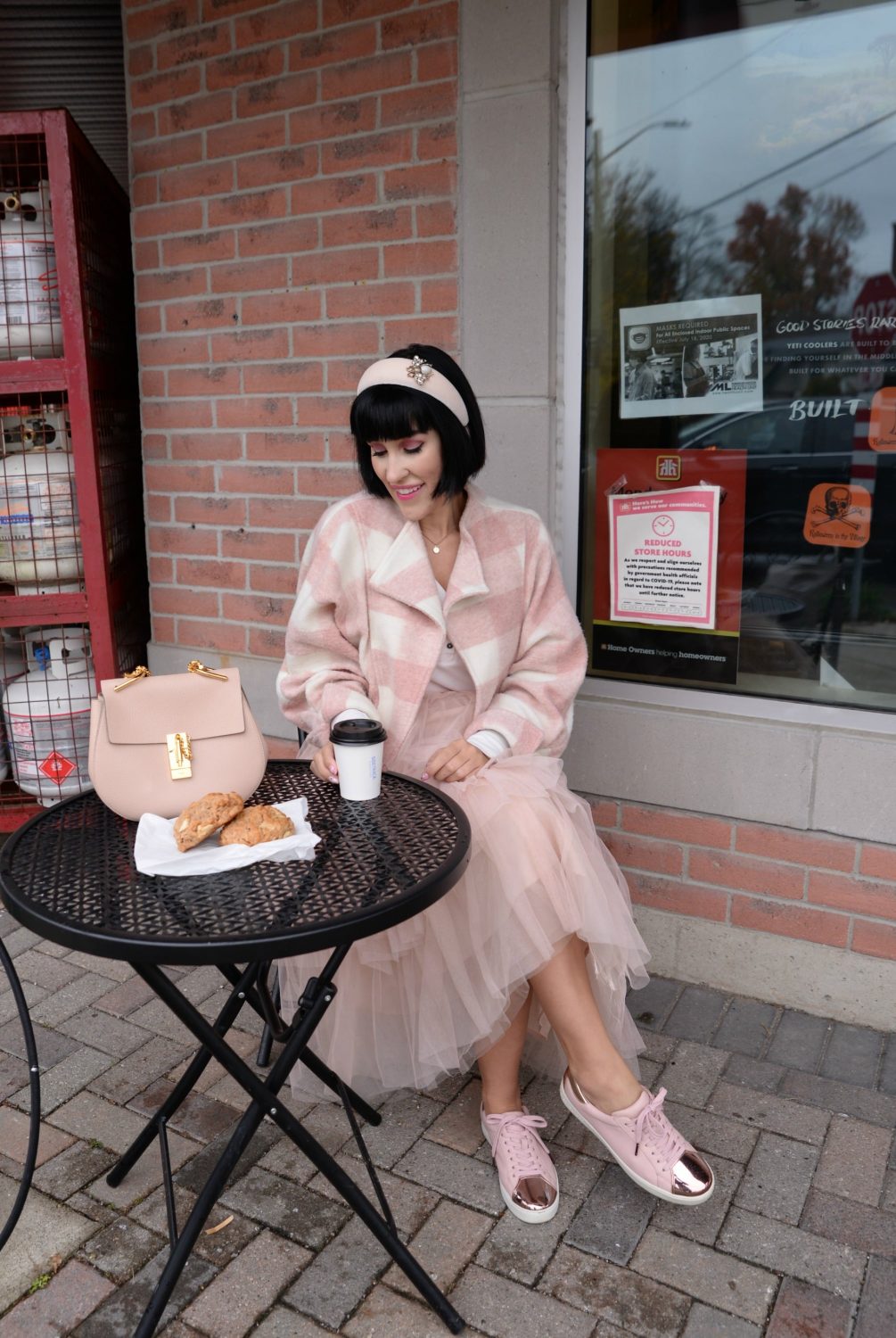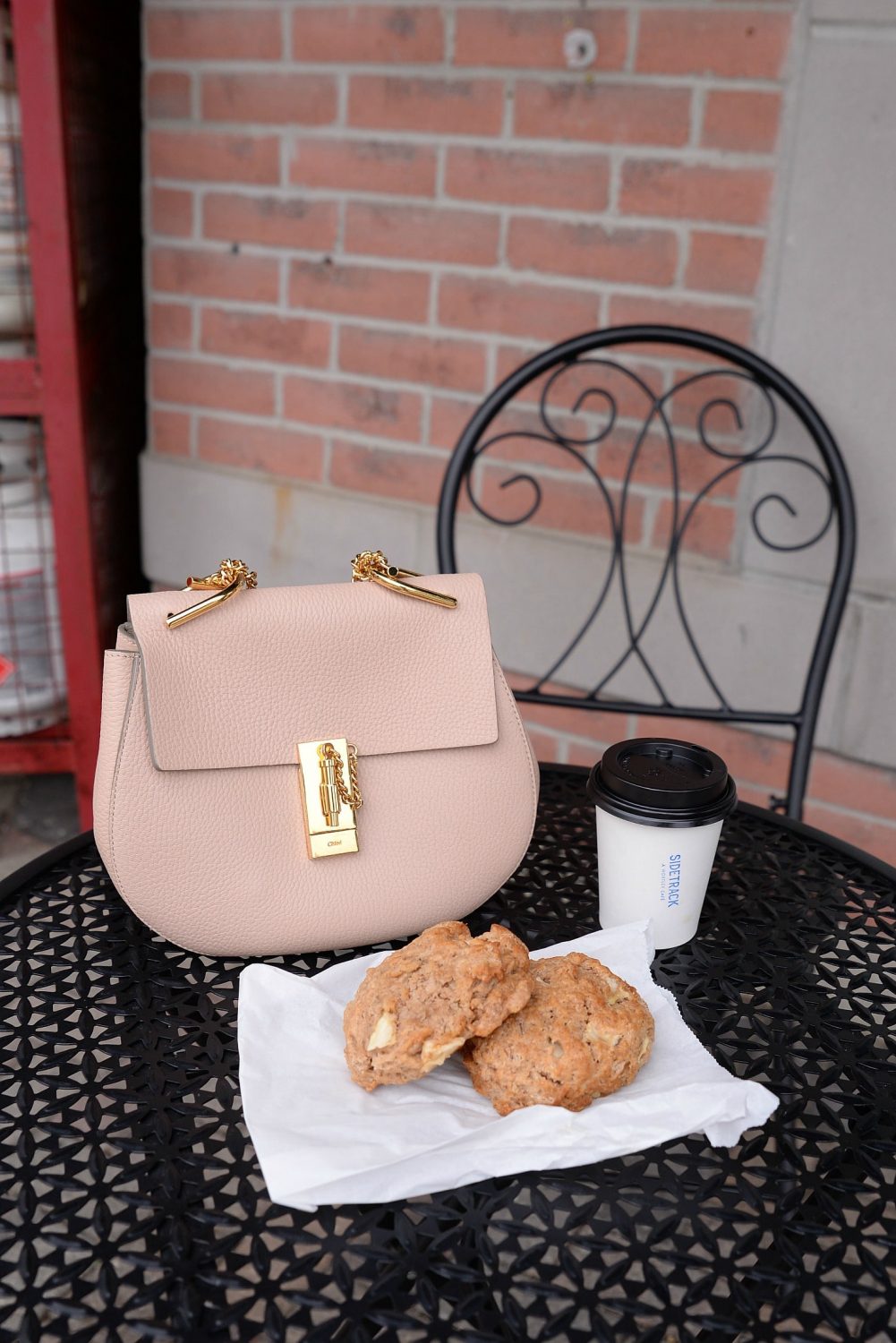 Don't forget to check out Unwrapped Marketplace, right beside The Sweet Union Bistro, which we will be going to for lunch. They carry a wide range of zero waste essentials, handmade local gifts, along with a large selection of all-natural products. With over 40 local artisans found within this little boutique, you can leave knowing you have helped your community.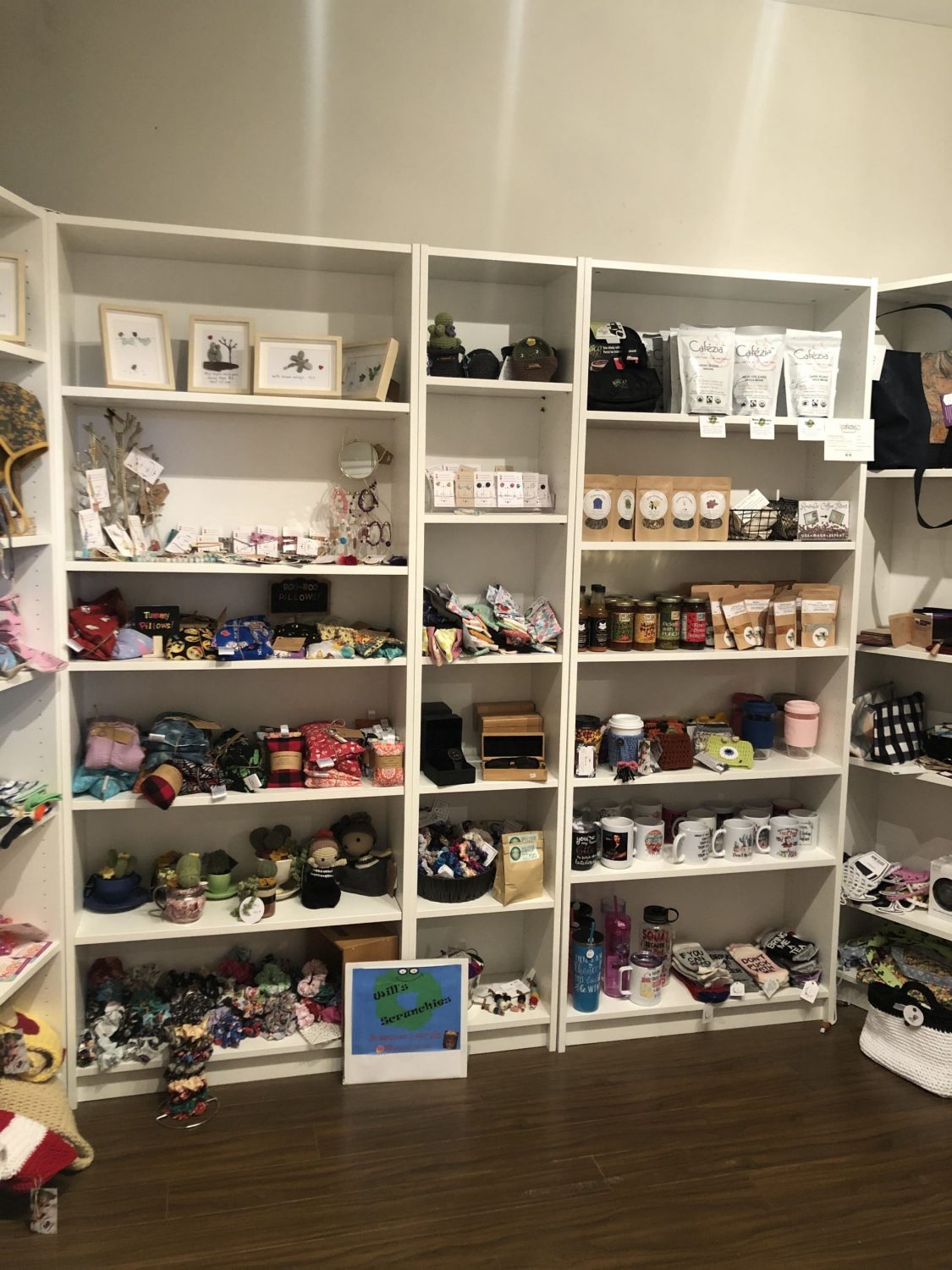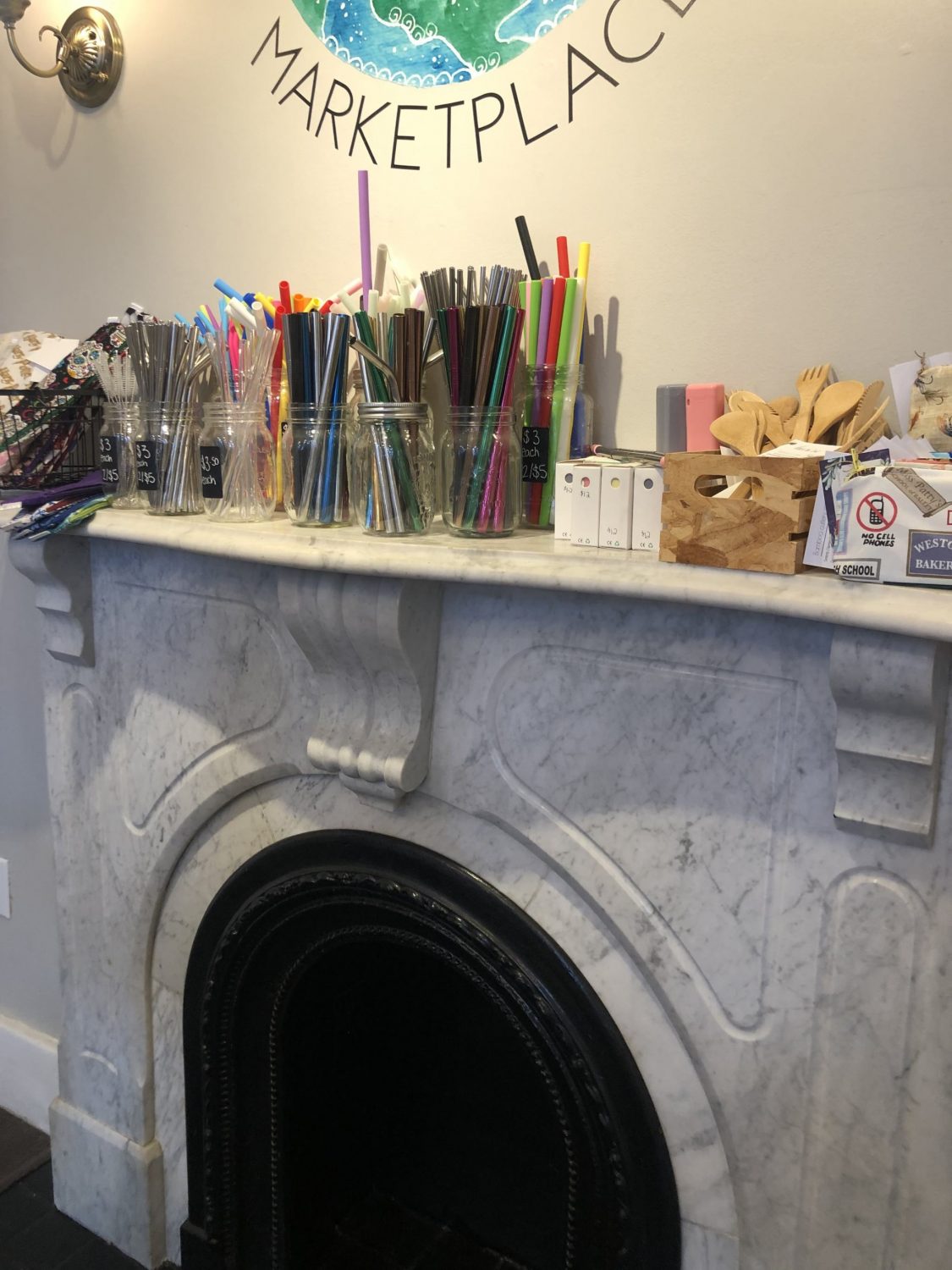 For lunch, The Sweet Onion Bistro is where it's at. This quaint village bistro is a mixture between American and European, with plenty of outside settings with patio heaters to keep you warm on chilly afternoons. The service is top-notch, the atmosphere is relaxing, and the food is delish. They offer a large selection for the lunch menu and each dish was incredibly flavourful.